This Watermelon Sorbet Is Only 2 Ingredients, And It's Ridiculously Delicious
As someone who hates cooking but loves the result, this recipe couldn't be more perfect.
I dislike cooking. Like, y'all, I really don't like it. Maybe it's because I can't sit still and it takes a lot of patience, maybe it's because I grew up being a picky eater, or maybe I just haven't really found my zest for it yet.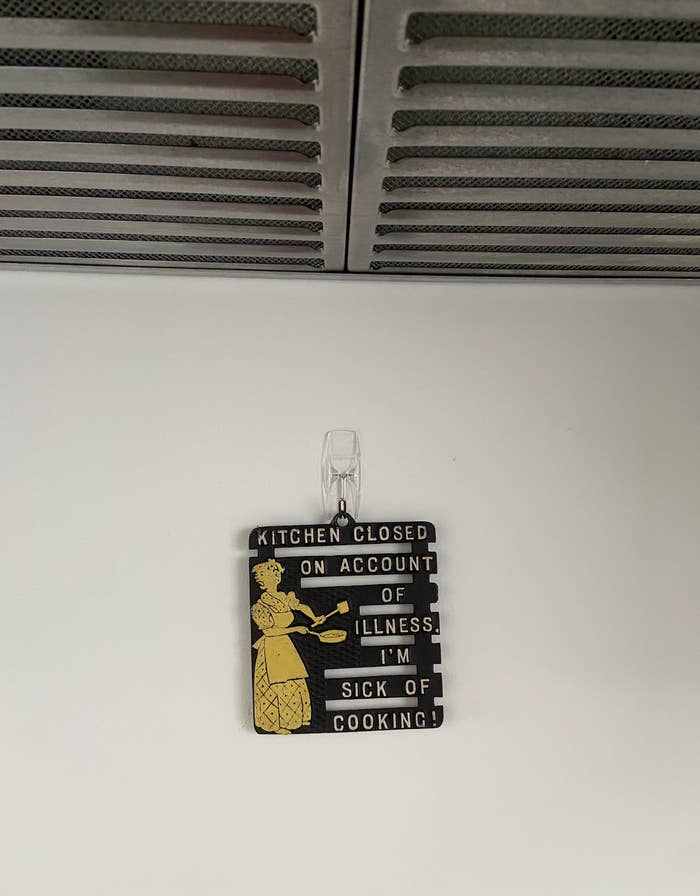 In any case, you catch my drift. I spend way too much money on DoorDash, and I'm pretty cool with frozen meals. Still, I'm on a budget and need nutrition, so I will occasionally come across a very simple recipe that catches my cooking-averse eye (Gigi Hadid's pasta recipe is still a fan favorite in my house).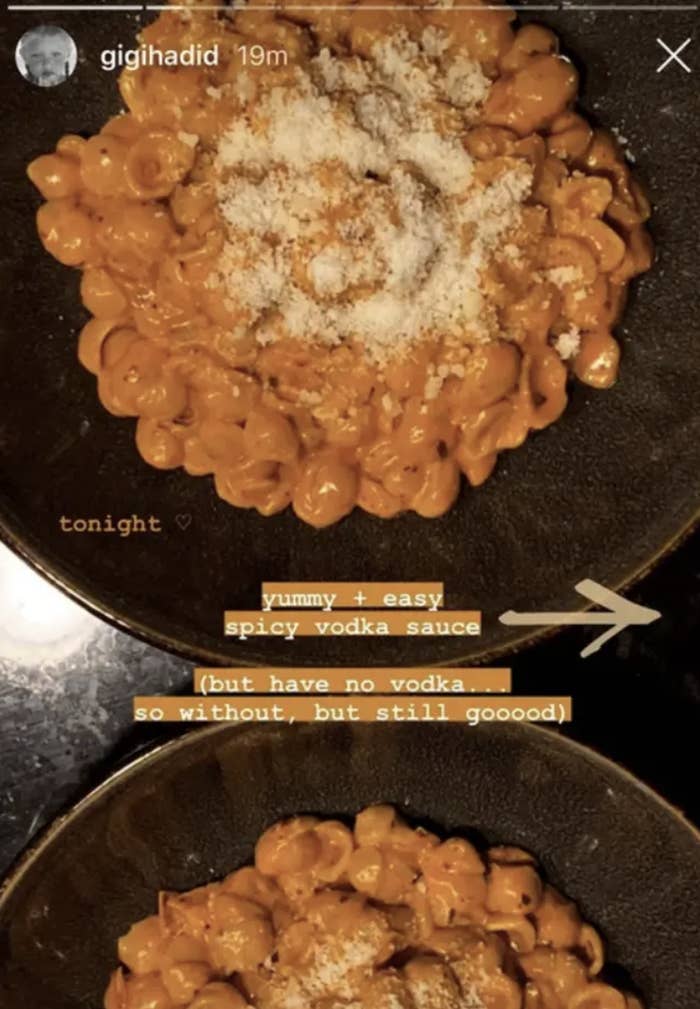 From the looks of it, it really couldn't be any easier. You only need watermelon, limes, some sort of blender or food processor, and utensils. TikTok creator @claredodo wrote: "Just blend together frozen watermelon chunks with as much lime juice as necessary until it creates a thick sorbet."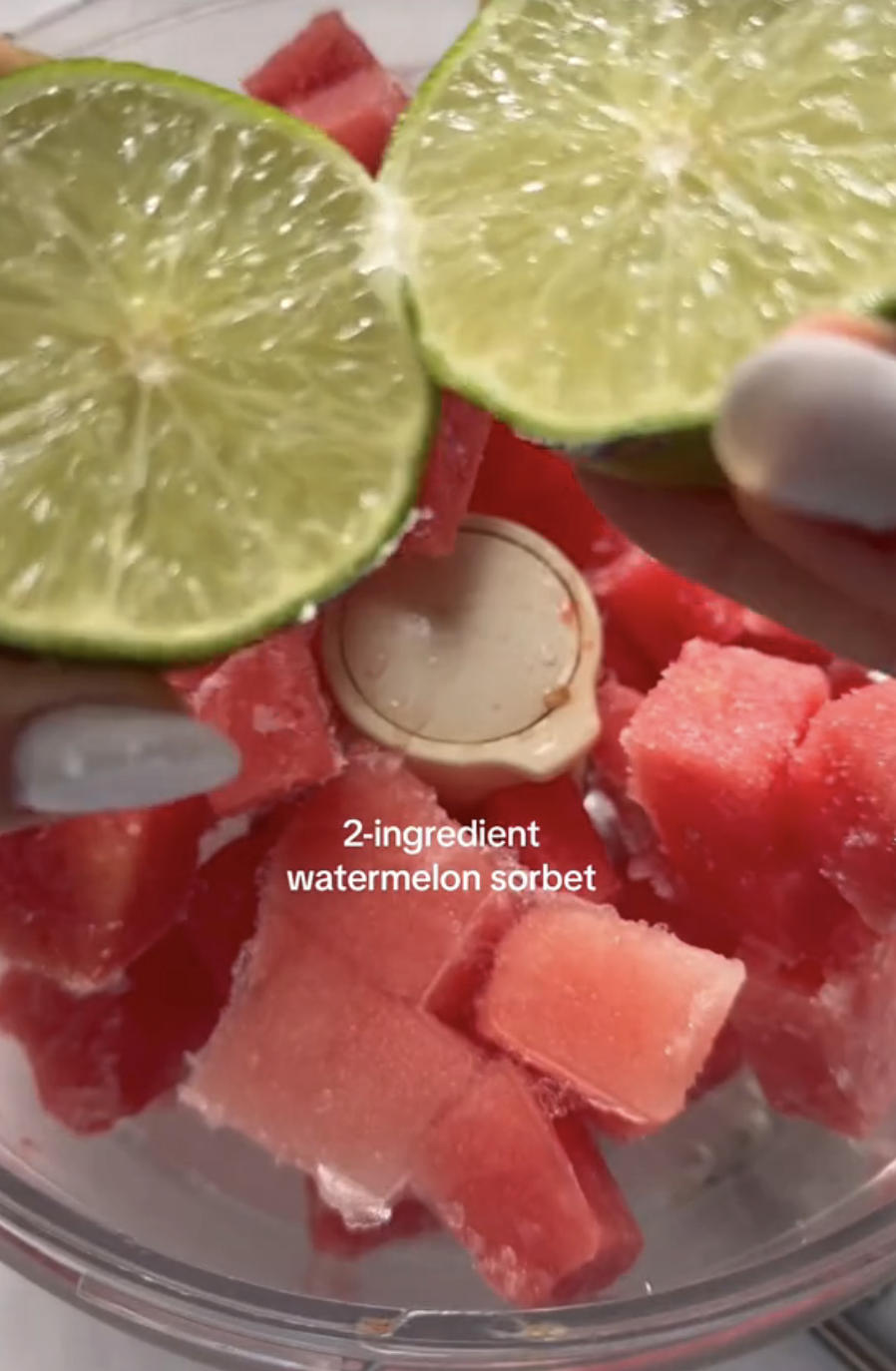 No measurements, no long-winded explanation. A near-perfect recipe, from my perspective. Simply no notes. Also, being that I've had a bit of an obsession with watermelon since I was child (watermelondancerxoxo comin' at ya), it felt like fate. I had no reason not to try this. I needed to know if it was too good to be true. It looks SO good!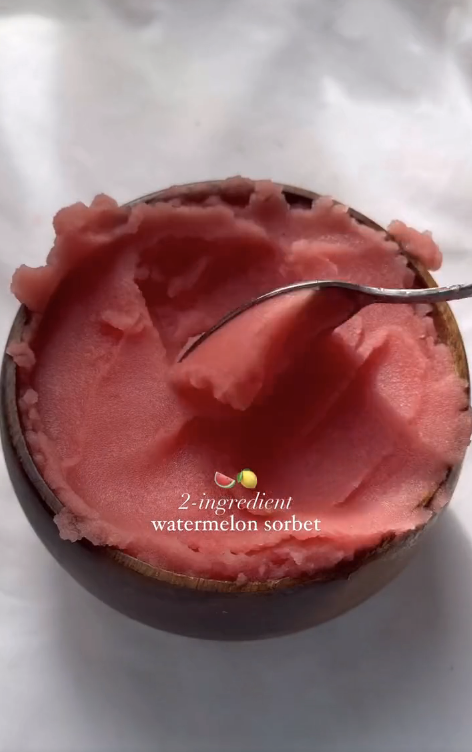 So I headed to my nearest grocery store before watermelons went out of season (I live in the Northeast) and got all that I needed. Here I am after my visit with my two ingredients. Lovely!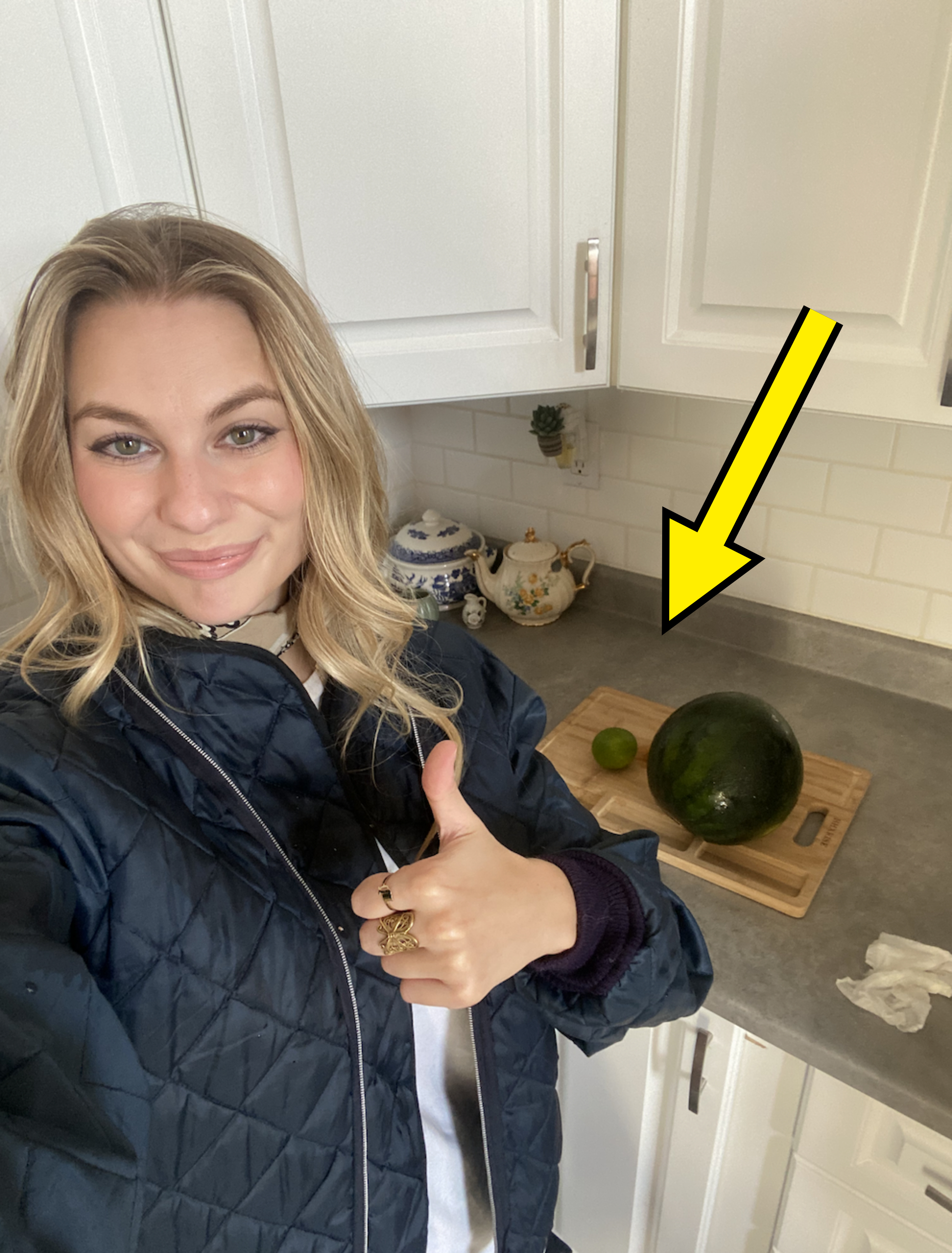 First, I sliced up my mini melon. I followed along with this video, but it honestly made it more difficult...which made me feel like I already had no idea what I was doing. I think my knife was just a bit dull, though. That's what you get for using Kohl's Cash knives I guess.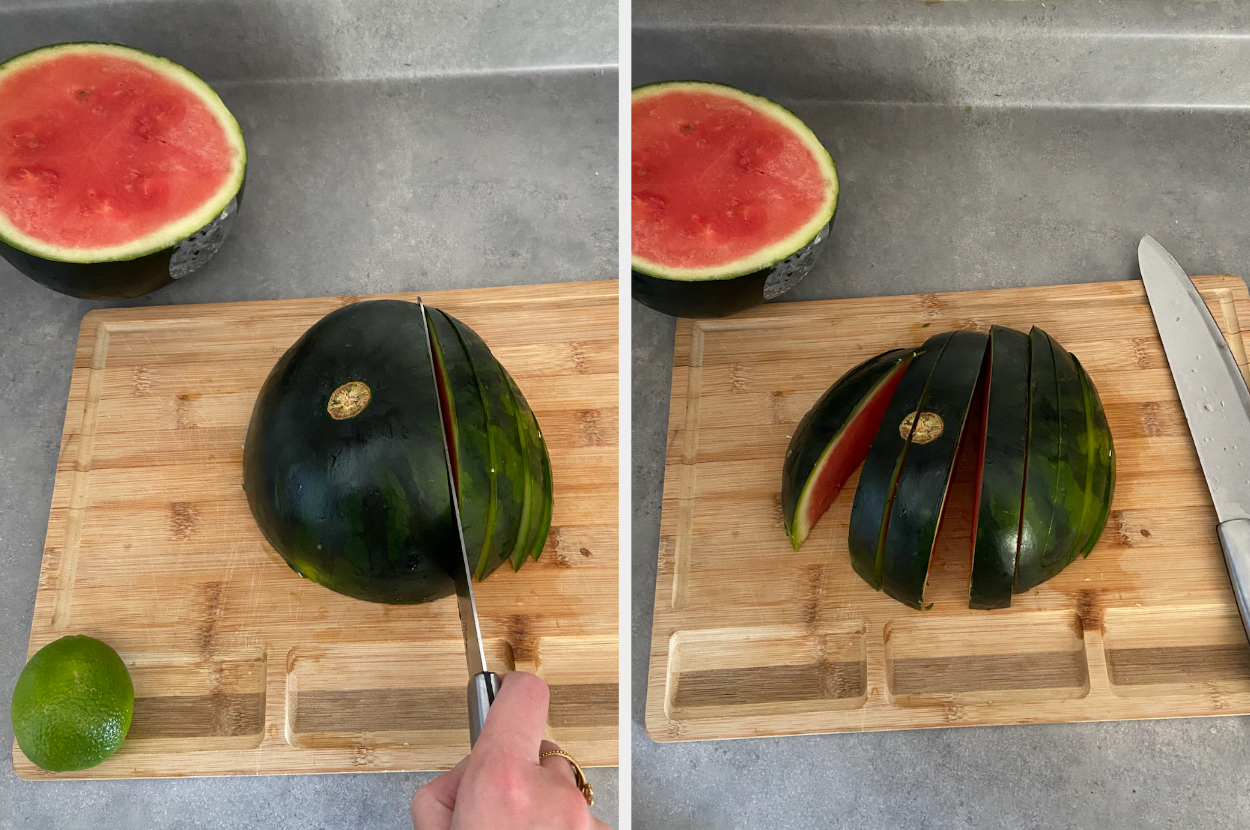 Anyways, it kinda turned worse than Kendall Jenner attempting to cut a cucumber so I vetoed this mission and just started slicing the watermelon into slabs of meat. Whatever works!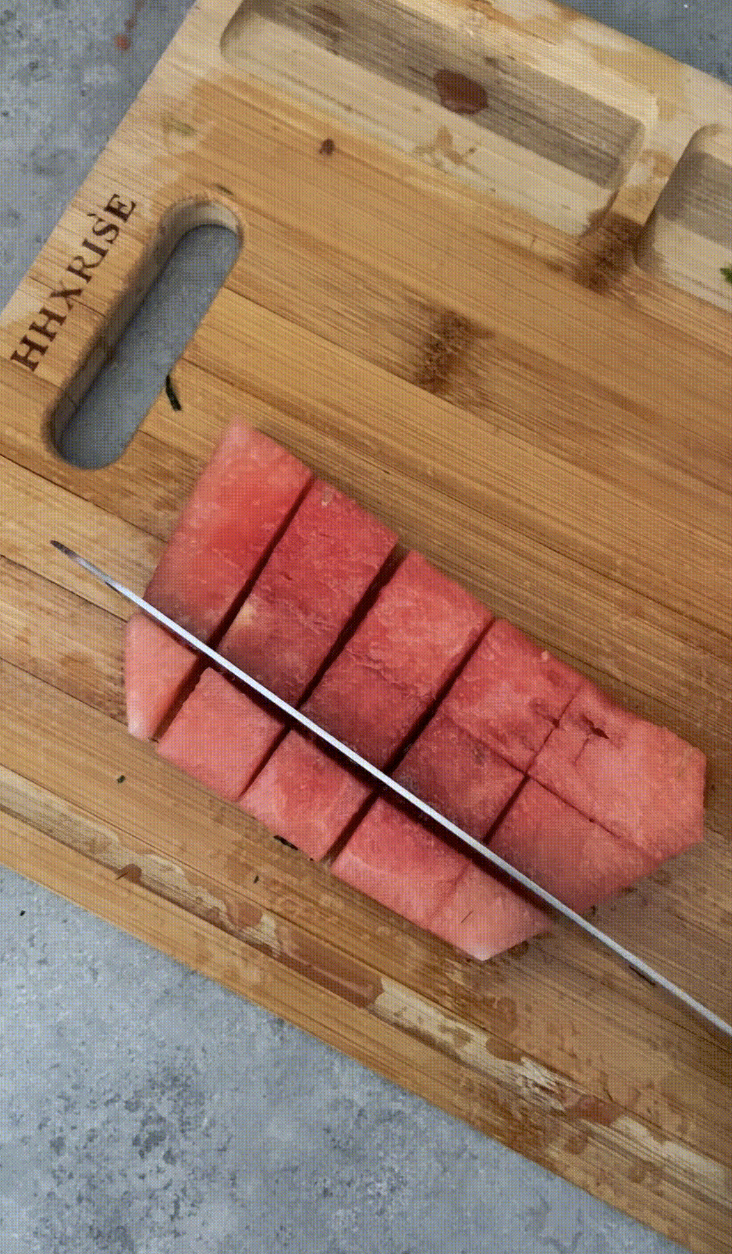 I got there eventually. And had lots of rinds to compost!
I really thought I'd be ready to blend right then and there, but I forgot the most important part of sorbet: the fact that it's *frozen*. So I popped the watermelon chunks into the freezer and went on with my day.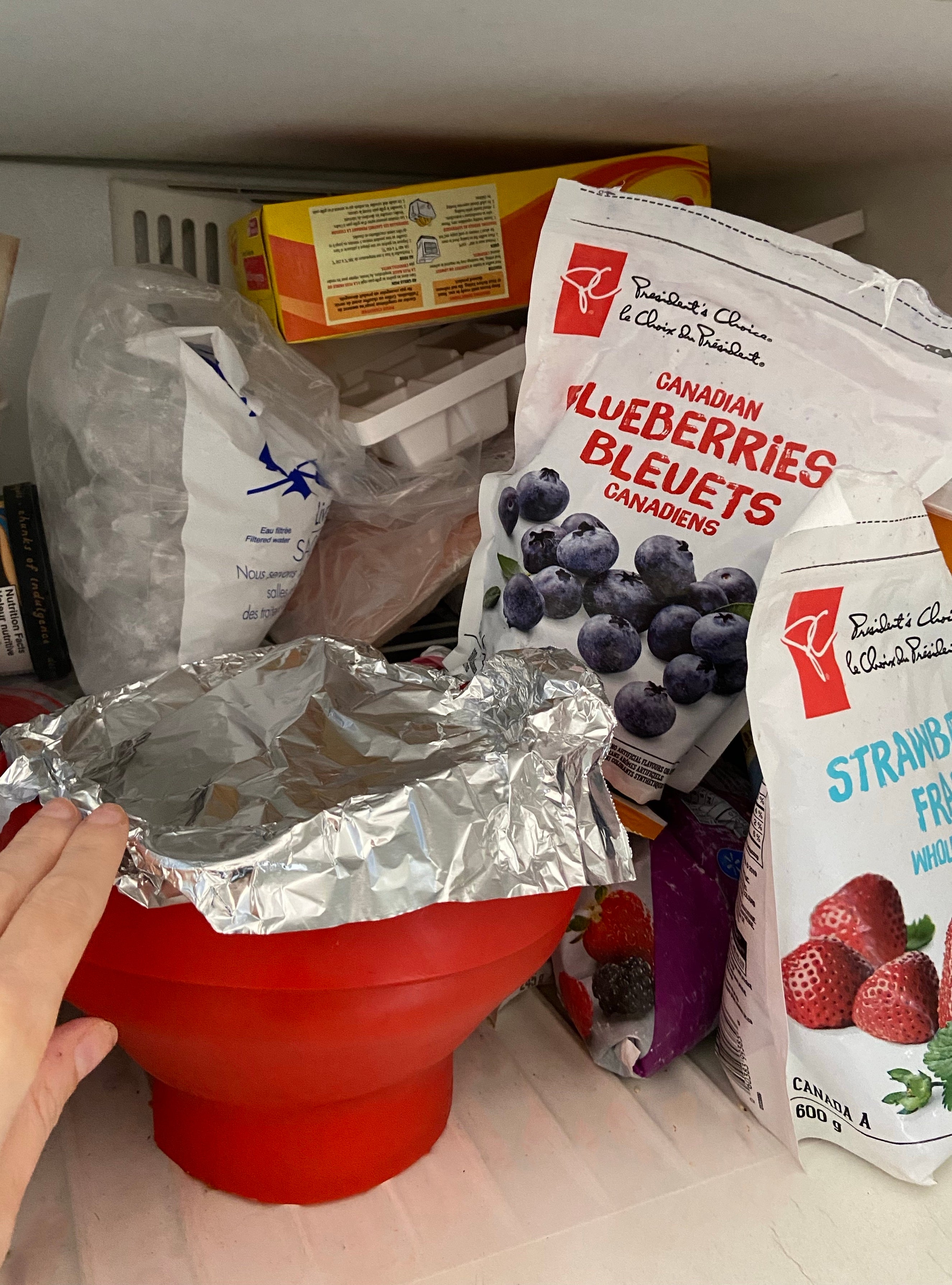 Which is why the lighting transitions from au natural to harsh hospital lighting (white light is my enemy). But I'm ready to blend. This is kinda fun!?!
Again, no measurements were given so I did my best to model the original video by using this former Thai food takeout box. Seemed close enough.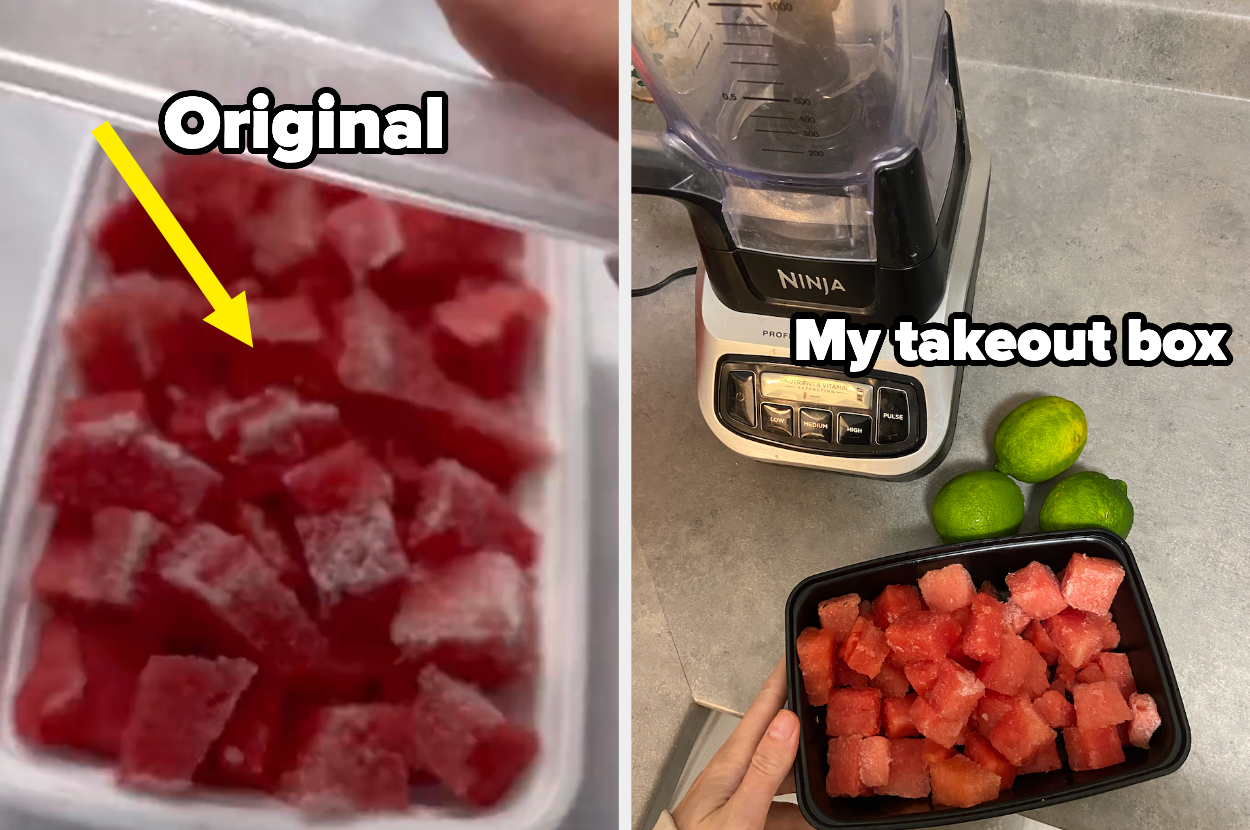 I didn't have a food processor so I used a blender...more on that later. I followed the video and juiced one lime into the blender.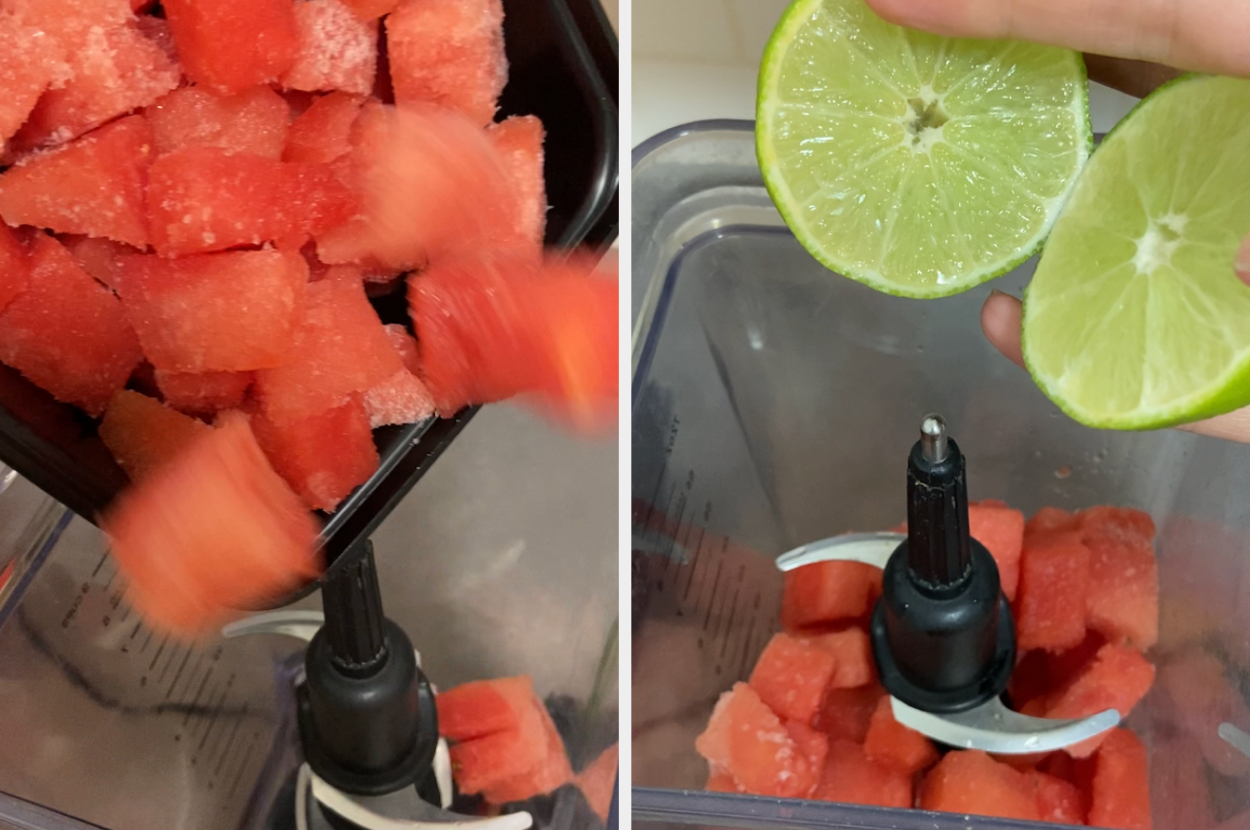 Blend time!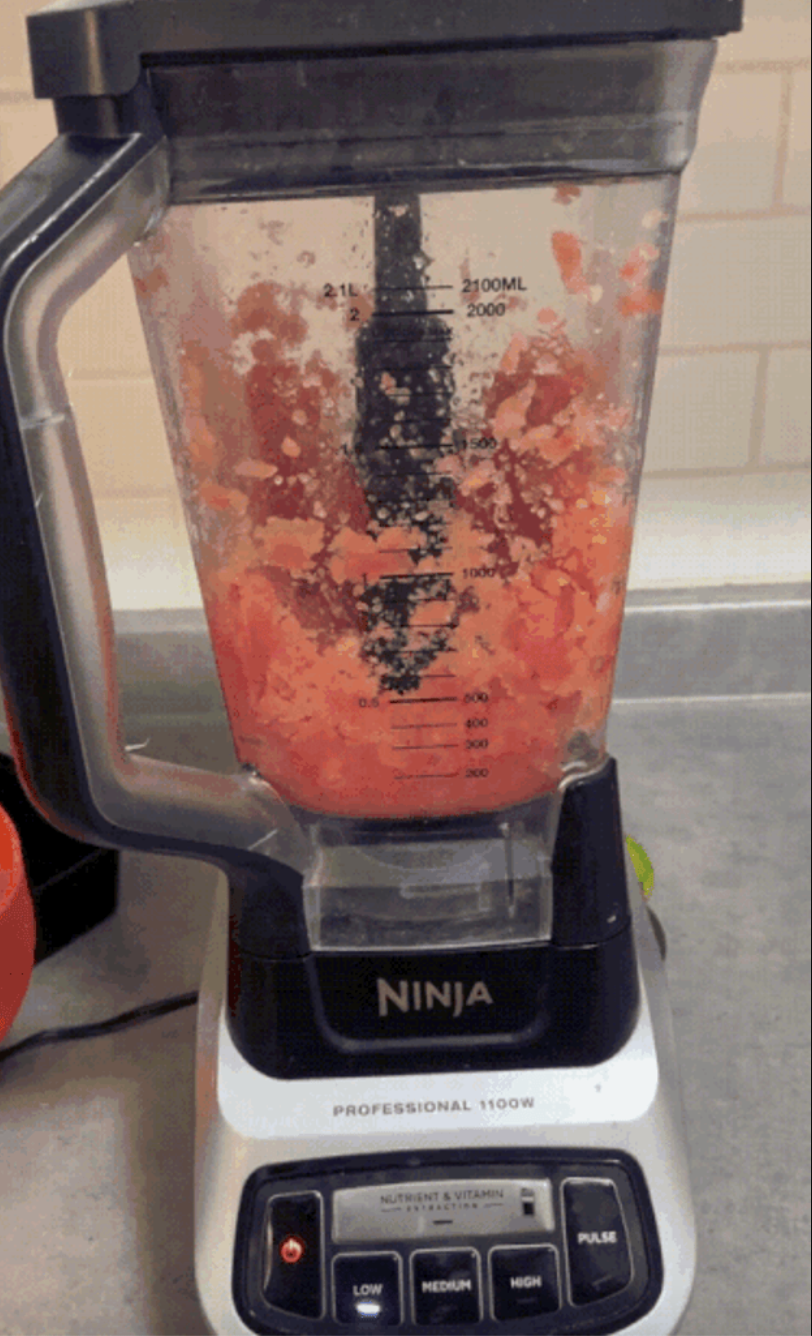 K, so, this is where I understood why a food processor would be better than a blender. I'm not sure if it's just 'cause the frozen chunks were melting, but I'm under the impression the blender made the consistency kind of soupy. I did my best to smooth it out below, but yeah, this was the blender result:
Anyways, it's time to dig in! And excuse the less than beautiful photo, I needed to eat ASAP 'cause it was melting FAST.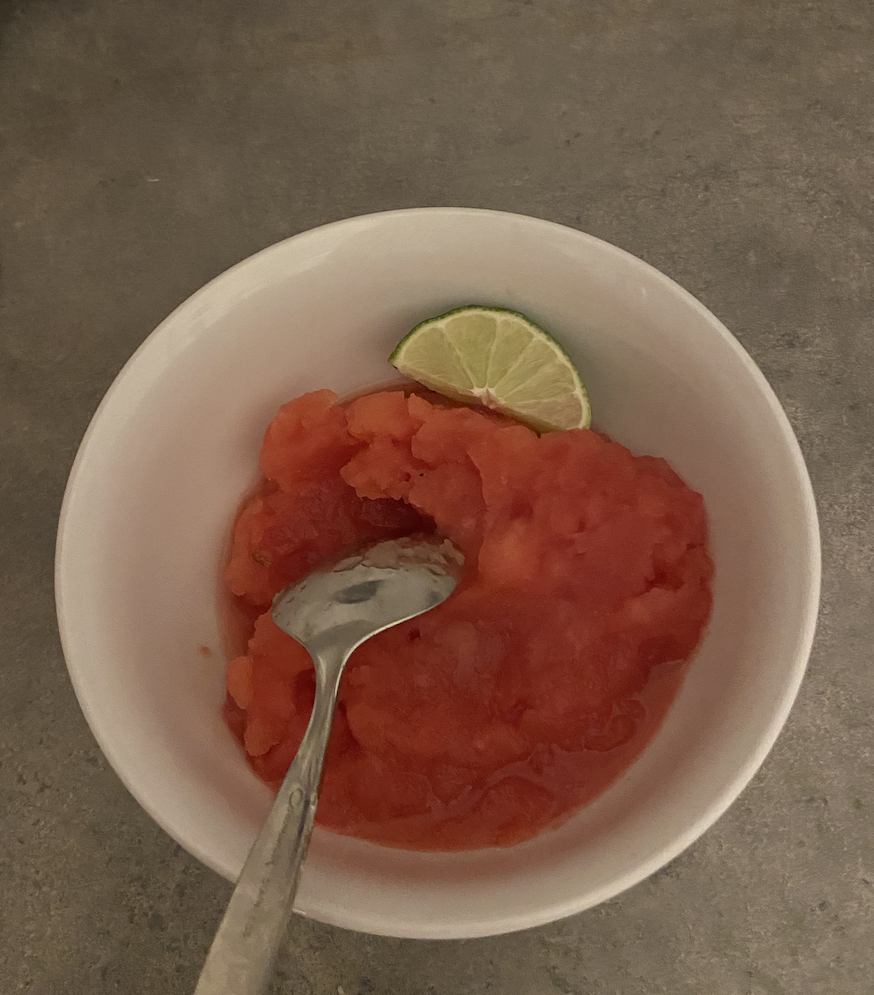 First bite!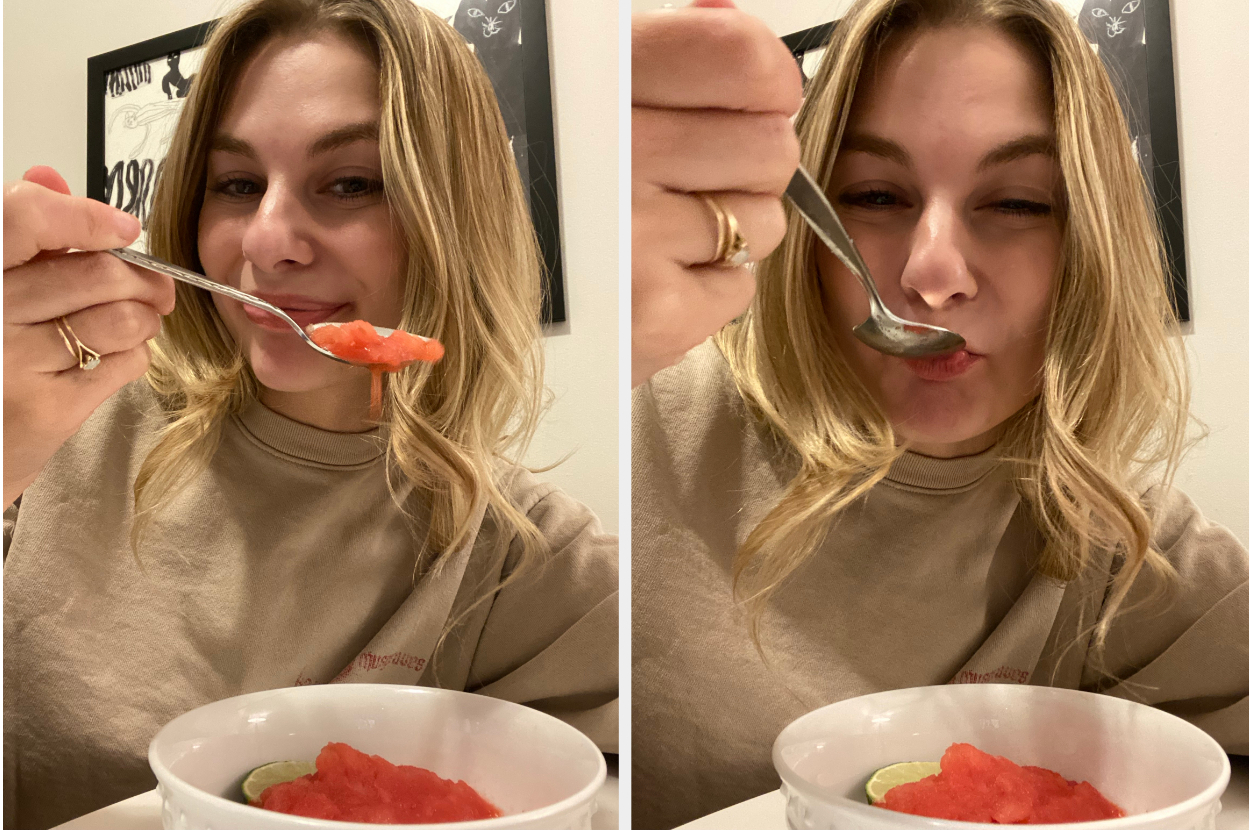 And the results...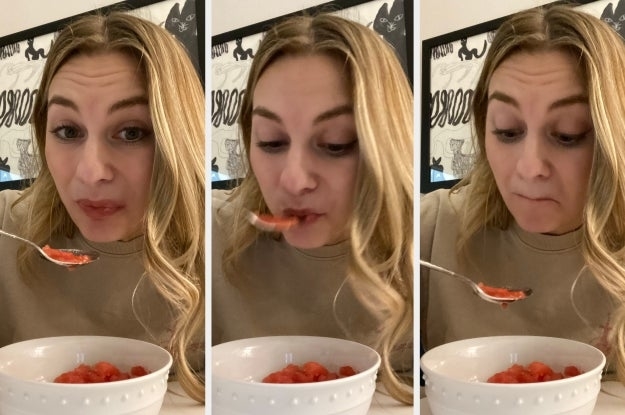 And some learnings if you decide to make this: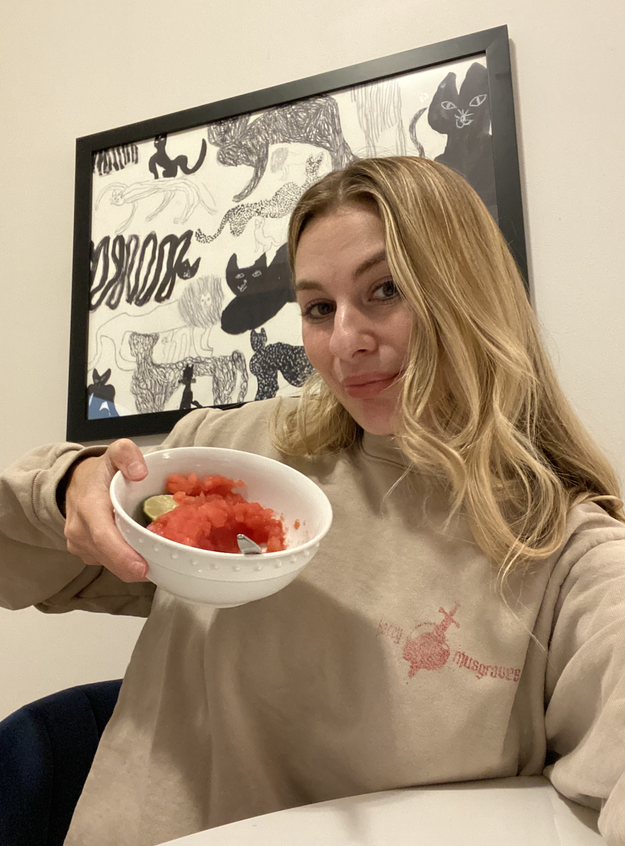 That's all I got! TL;DR: Great substitution for sweets, ridiculously easy to make, and surprisingly delicious.