Yesterday Alton Brown stopped by BuzzFeed to answer a series of hard-hitting questions.
Some questions were food-related, some were TV-related, and some were absolutely ridiculous and related to nothing really. But, seeing as the best-selling author and James Beard Award winner has been a television personality for over 15 years, he has a quip for just about everything.
1.
Cheese or chocolate?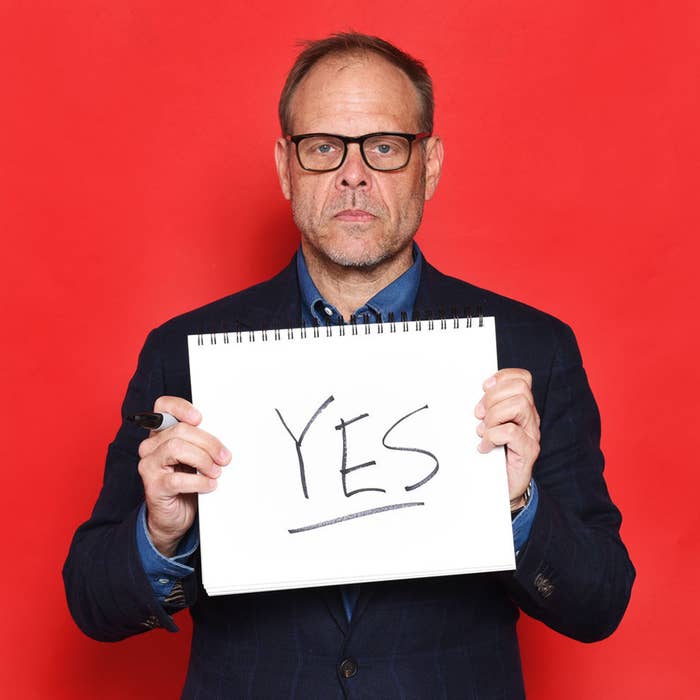 2.
Sandwich cutting: diagonal or down the middle?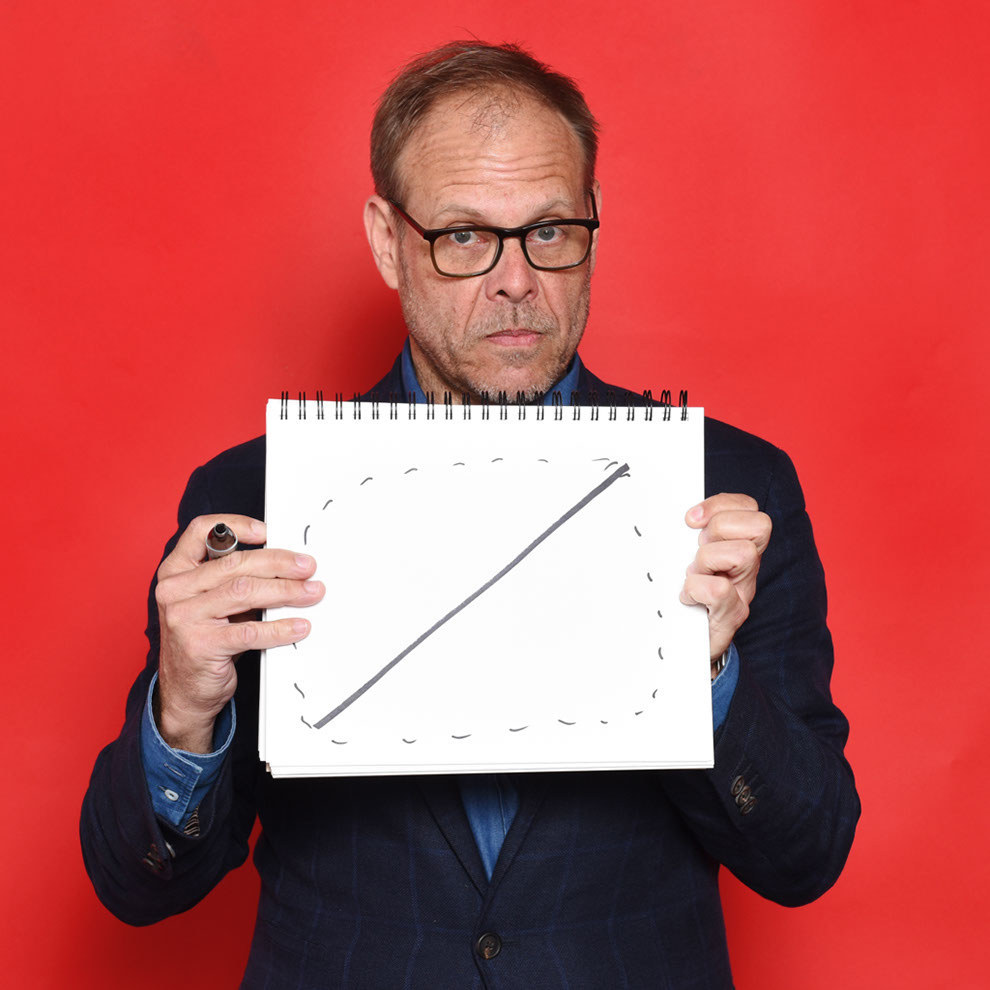 3.
What's your dream sandwich?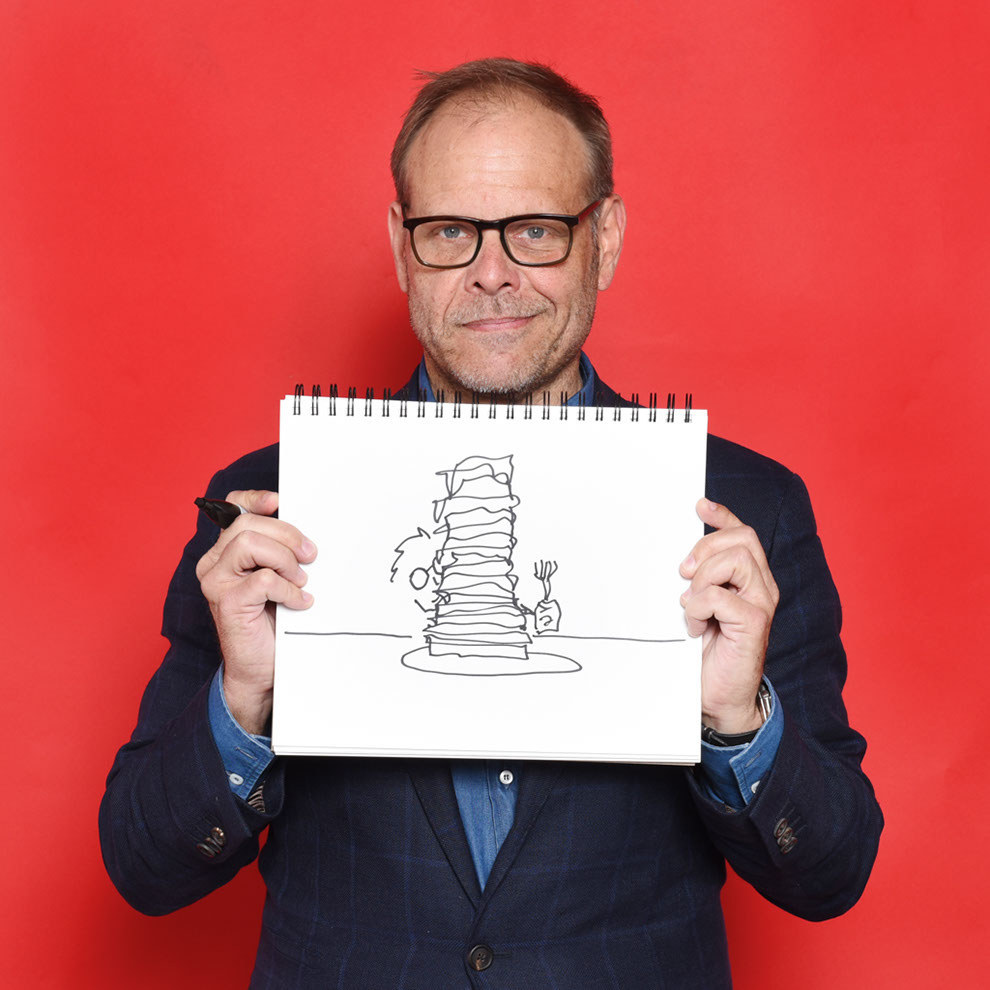 Uhmmm... Explain?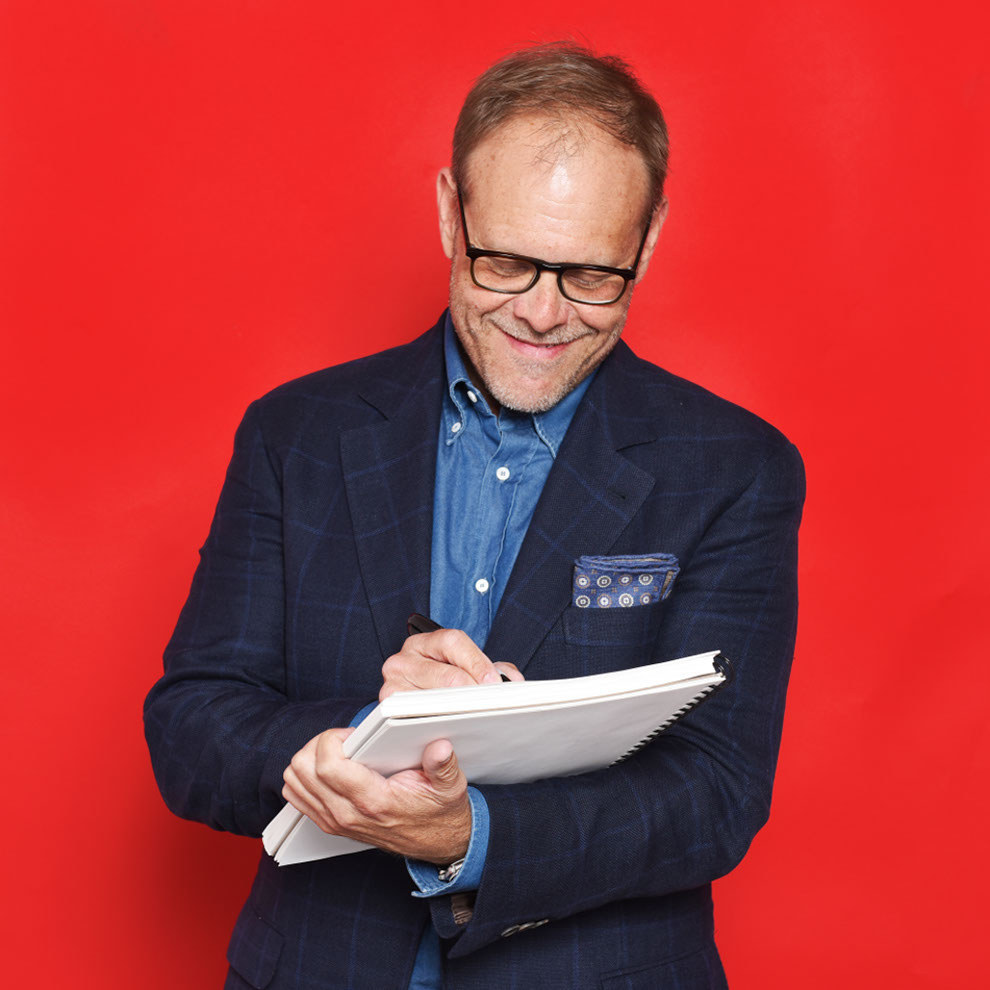 Ah.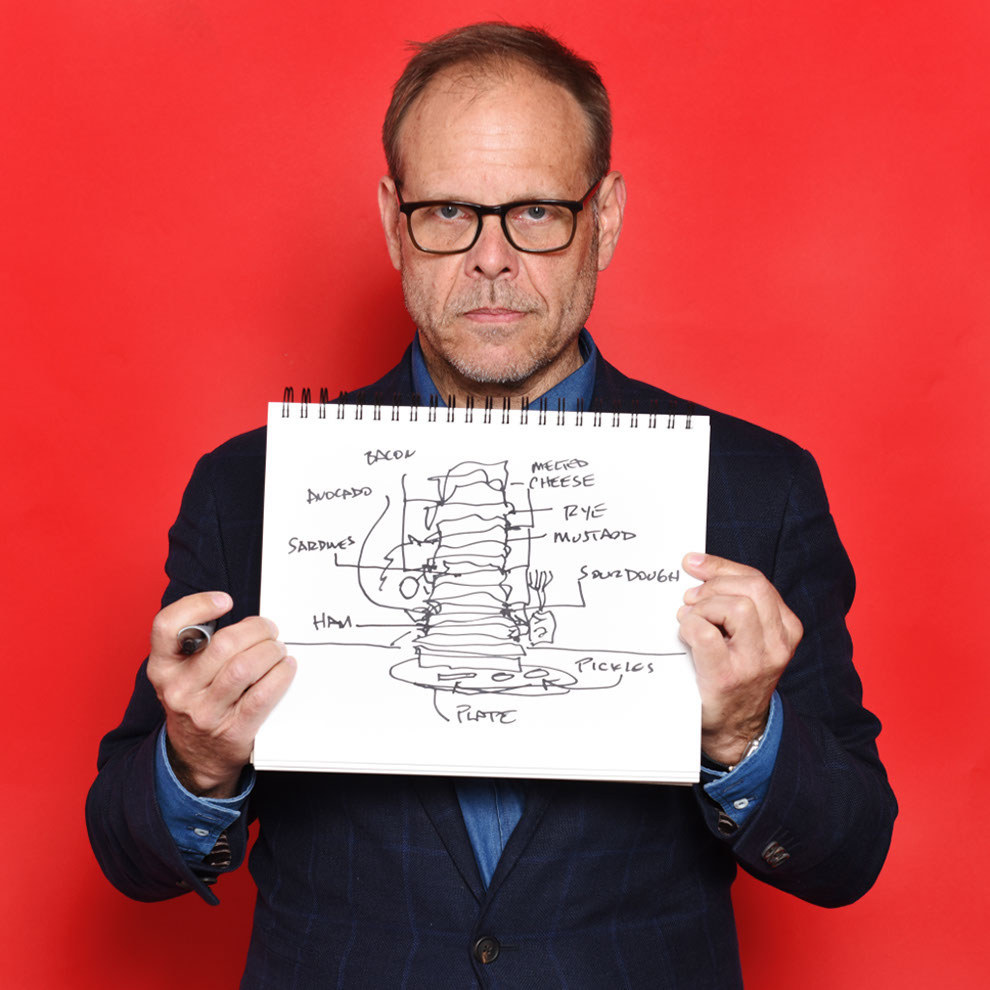 4.
What's the one junk food you could never give up to be healthy?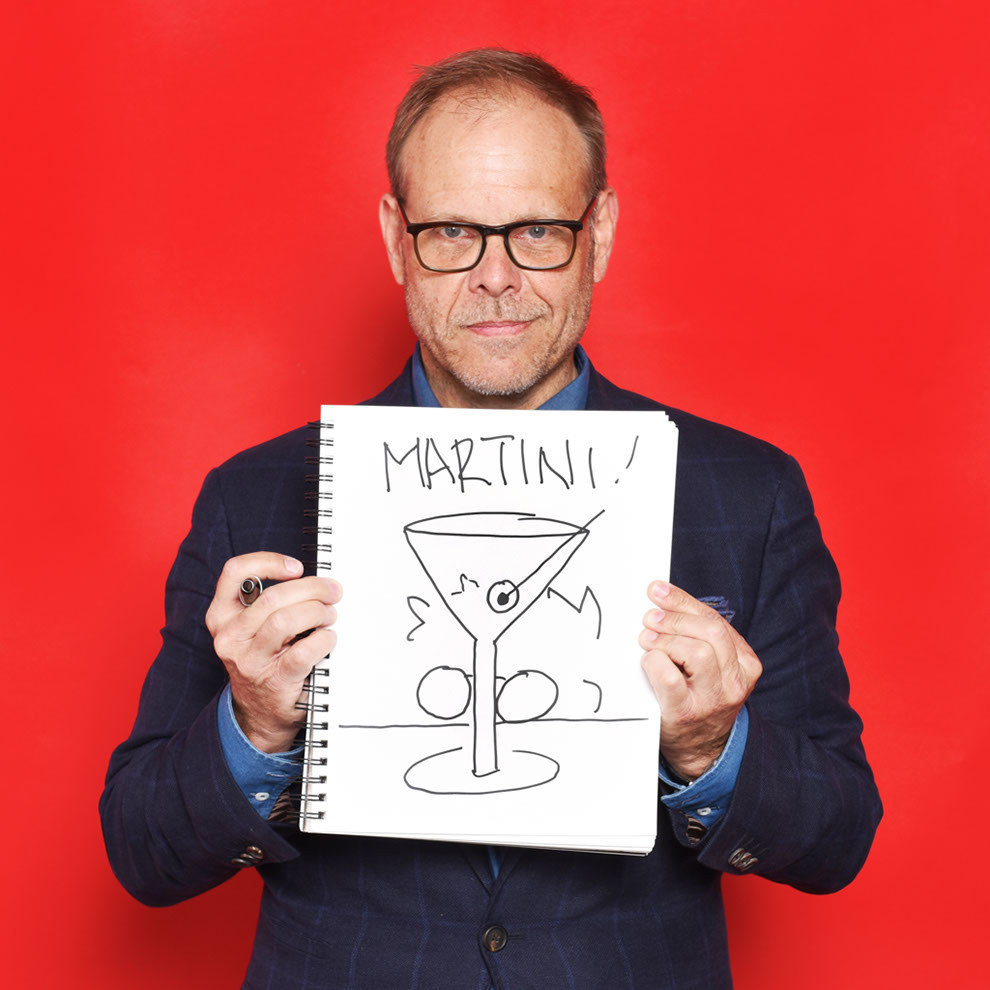 And how do you take that, exactly?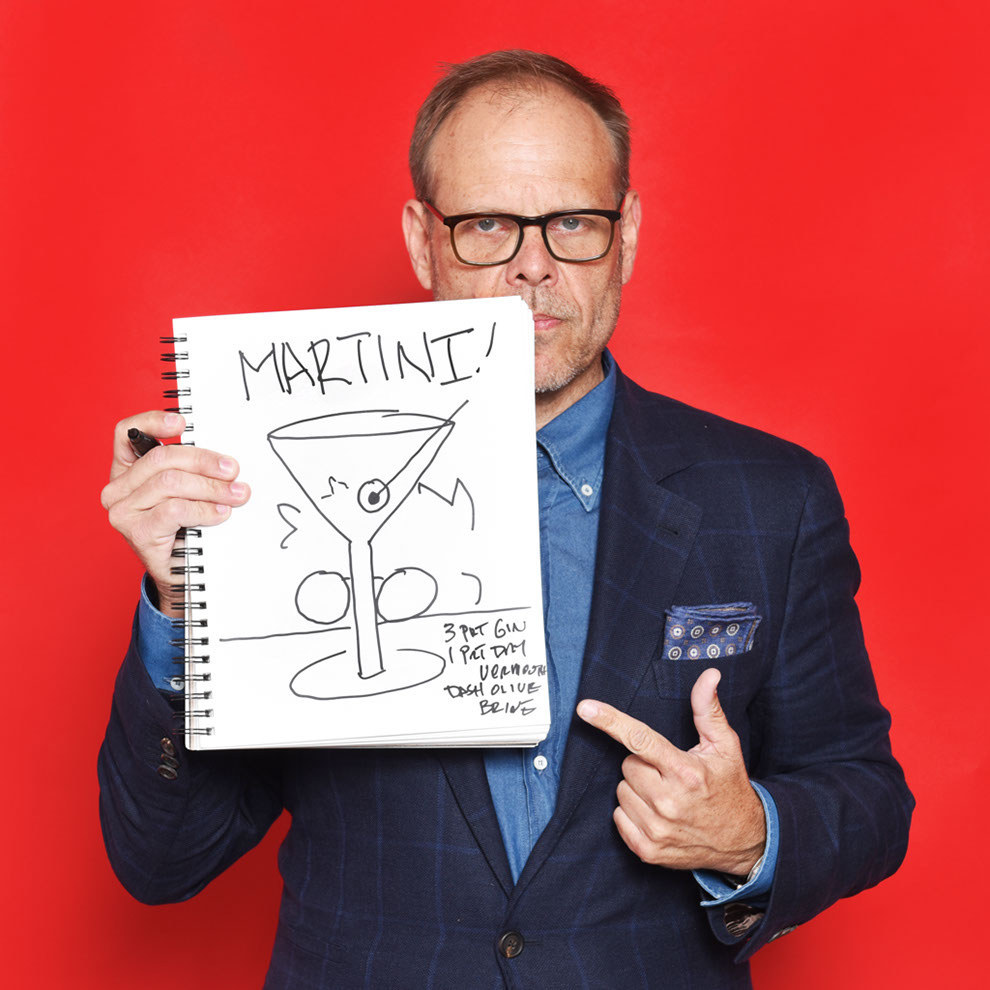 5.
What's the first dish a cooking beginner should try and master?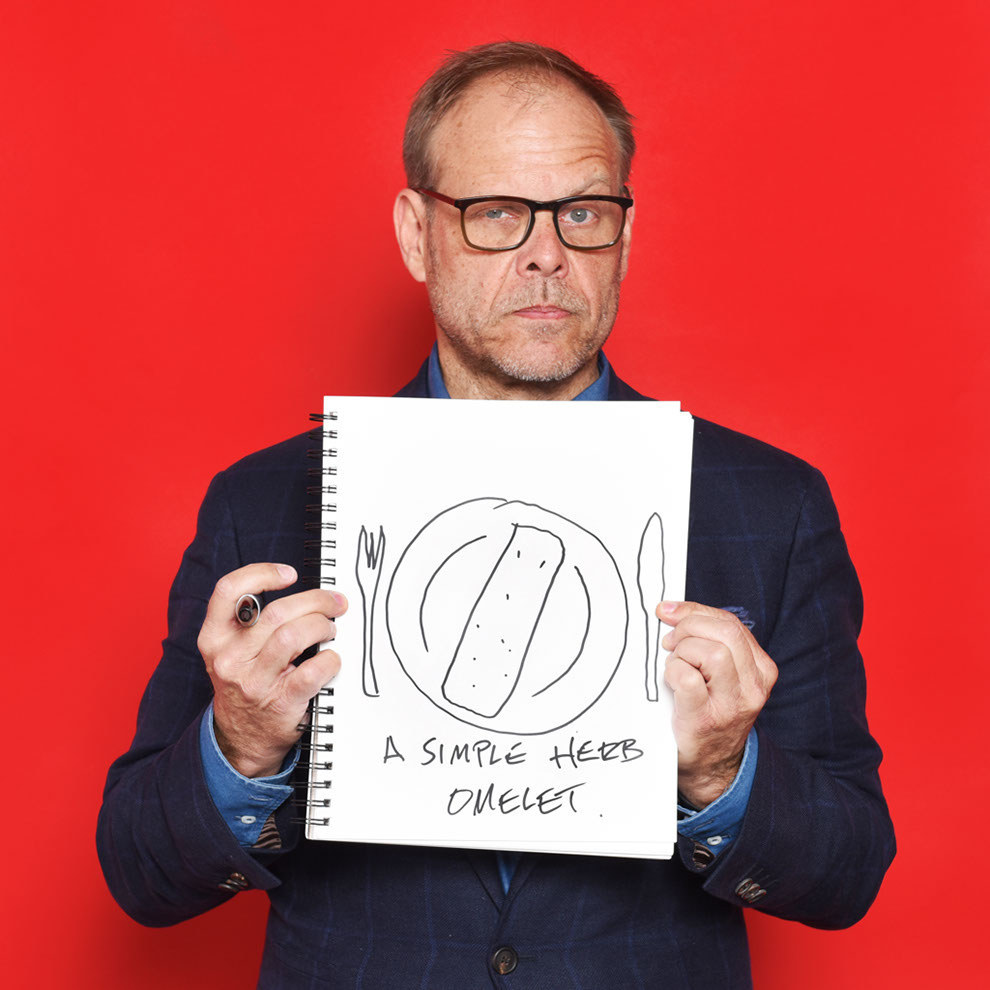 6.
What's your favorite pattern for a bow tie?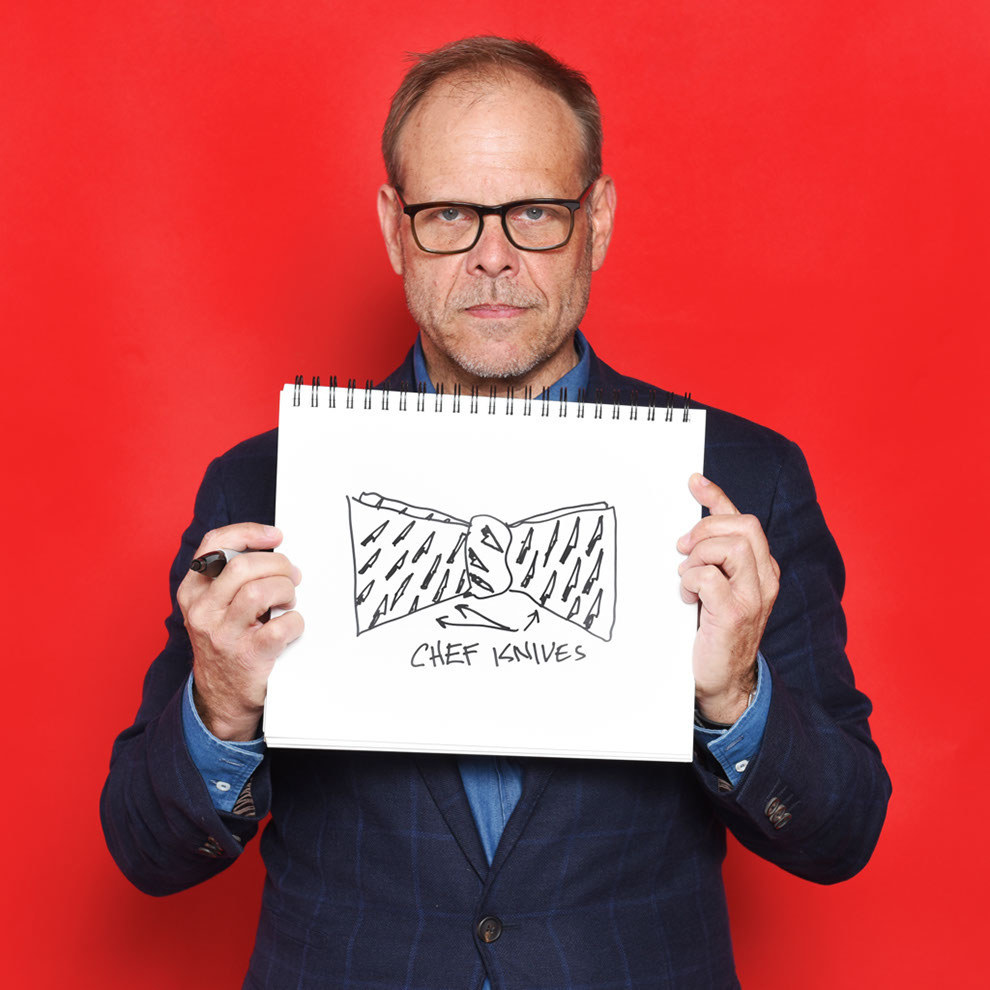 7.
What's the weirdest piece of non-kitchen equipment you've ever used to cook?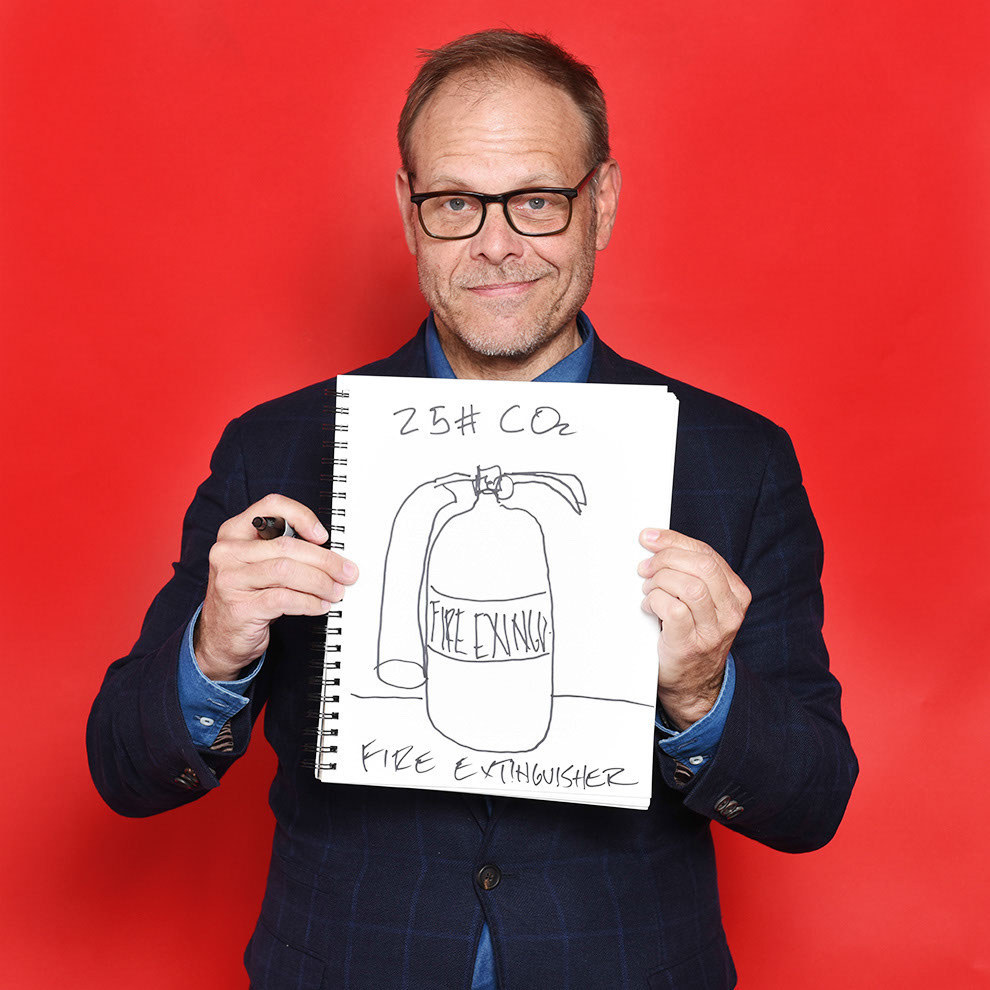 8.
What's your favorite TV show of all time?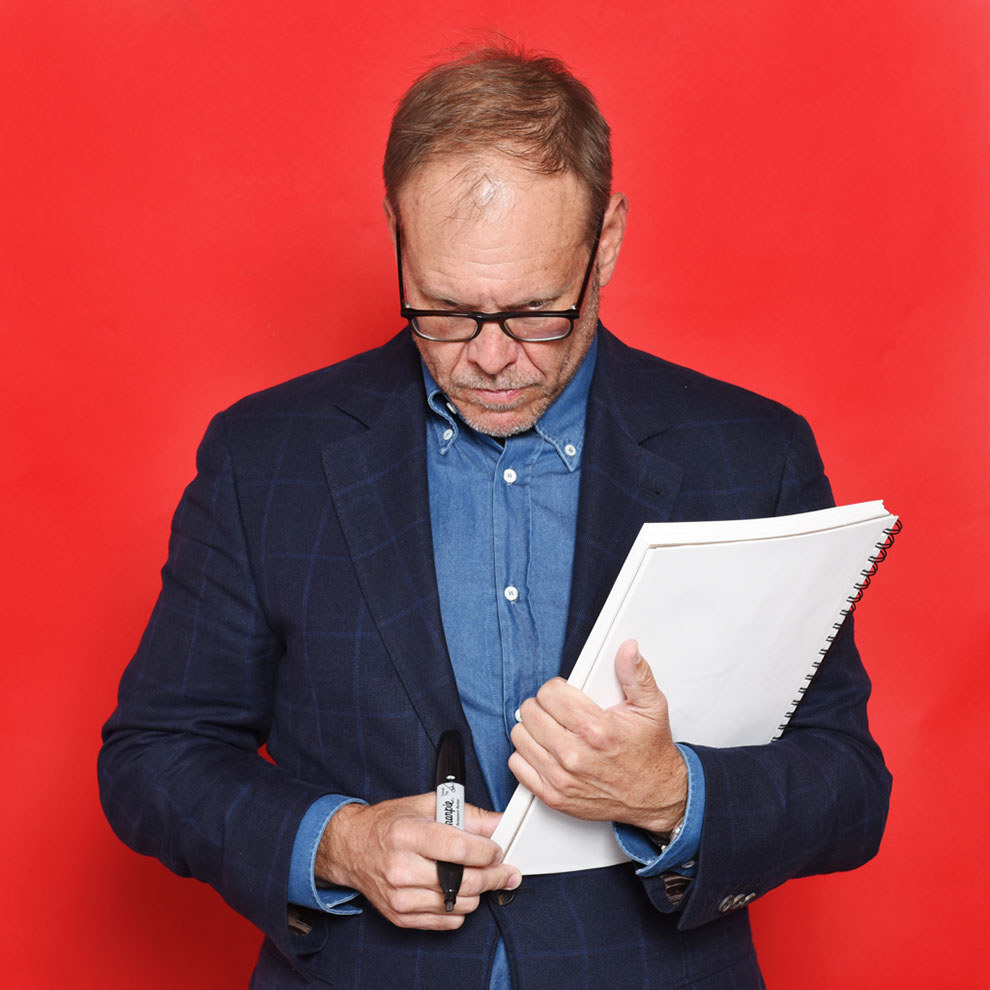 OK, rephrase: What's the TV show you most love to binge-watch?
9.
Who's the most talented chef, dead or alive?
10.
What's your go-to chef's knife?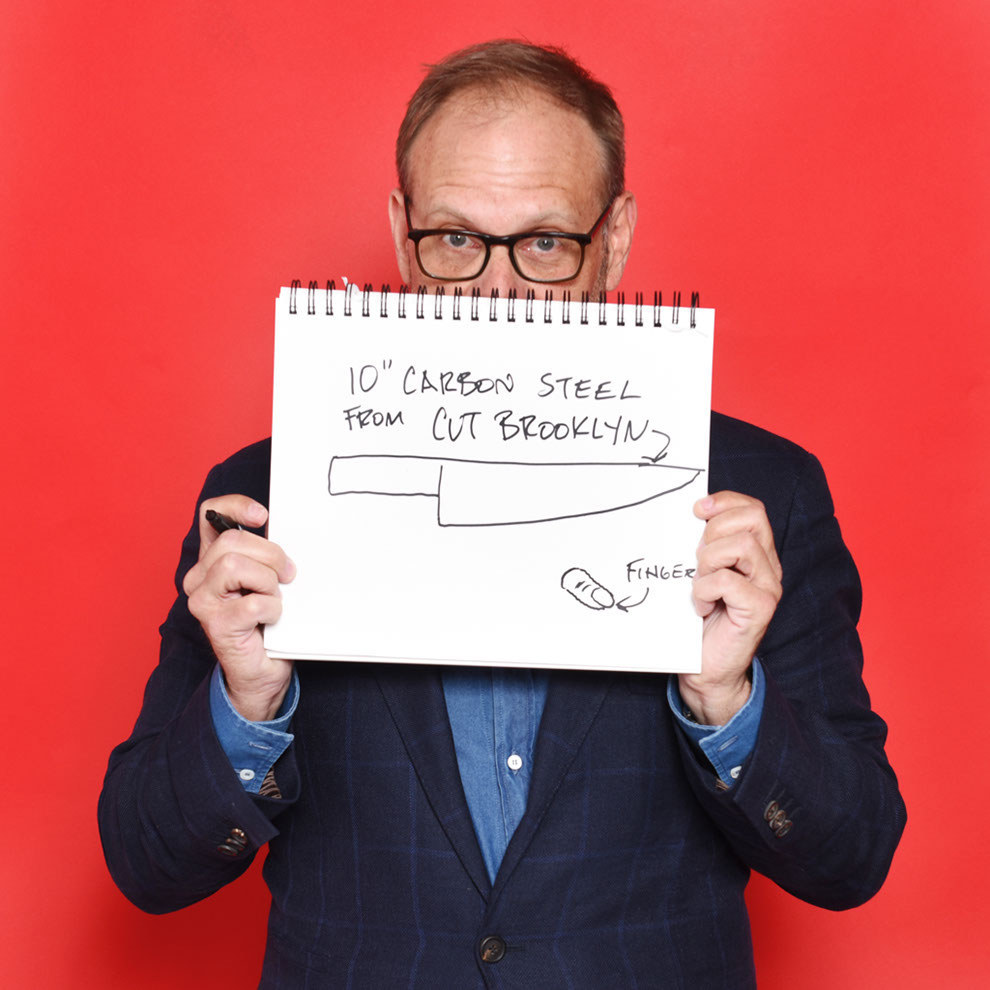 11.
Besides a chef's knife, what's the most important kitchen tool?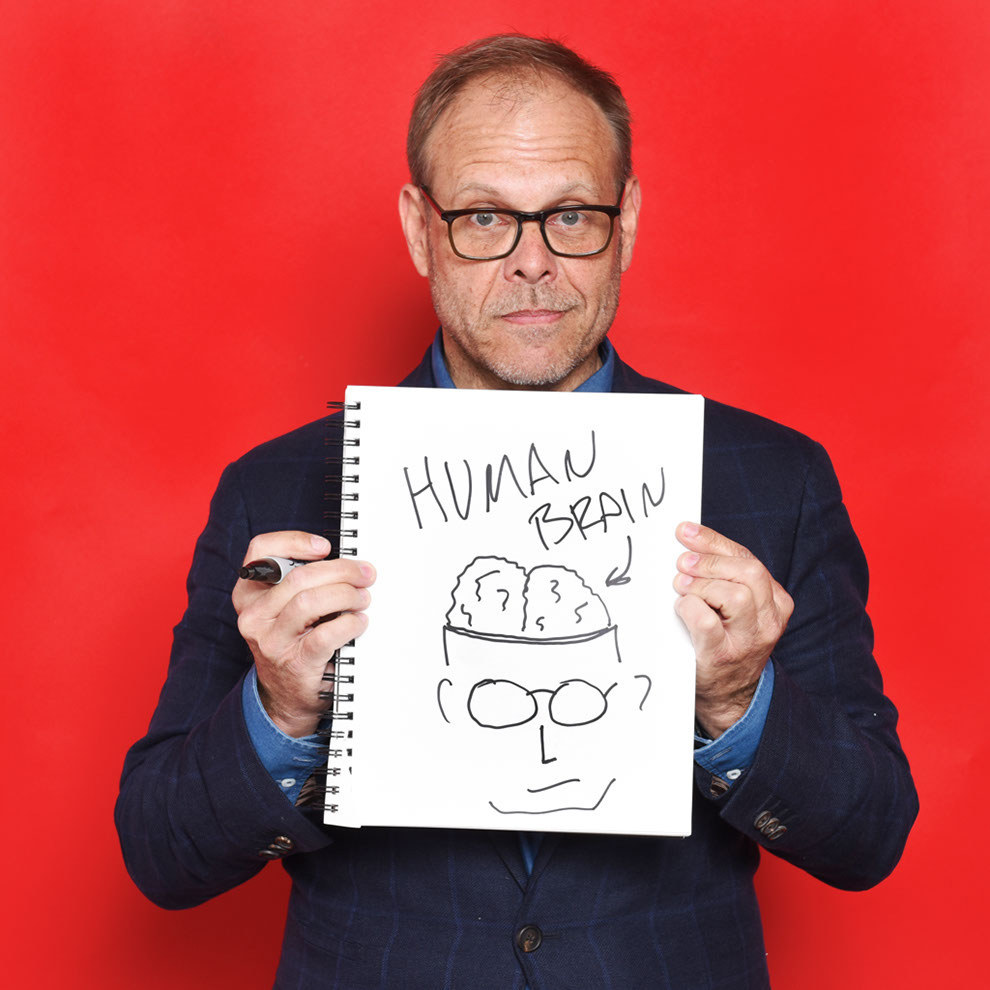 12.
Who's your celebrity crush?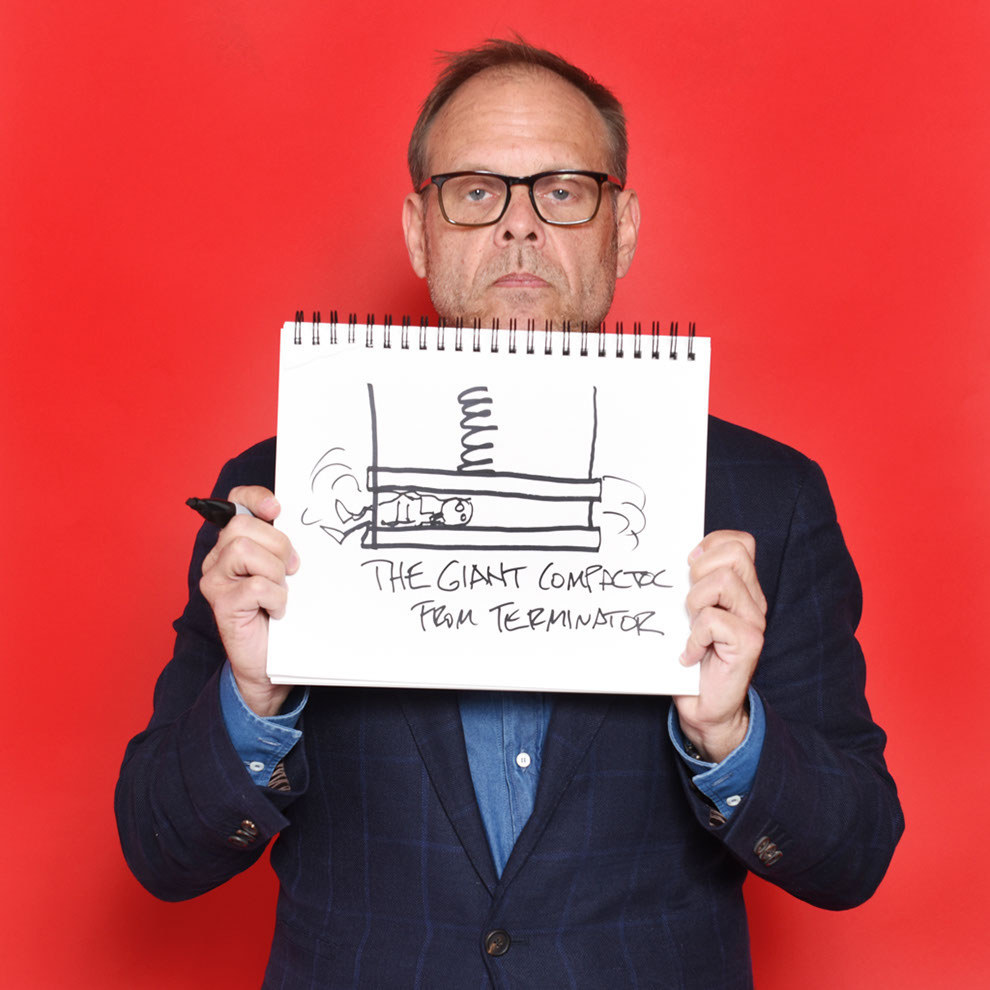 All right, enough with the tough questions. Time for the WORD ASSOCIATION Lightning Round!
TELL US THE FIRST WORD THAT COMES TO MIND WHEN YOU HEAR THE WORD:
13.
Avocado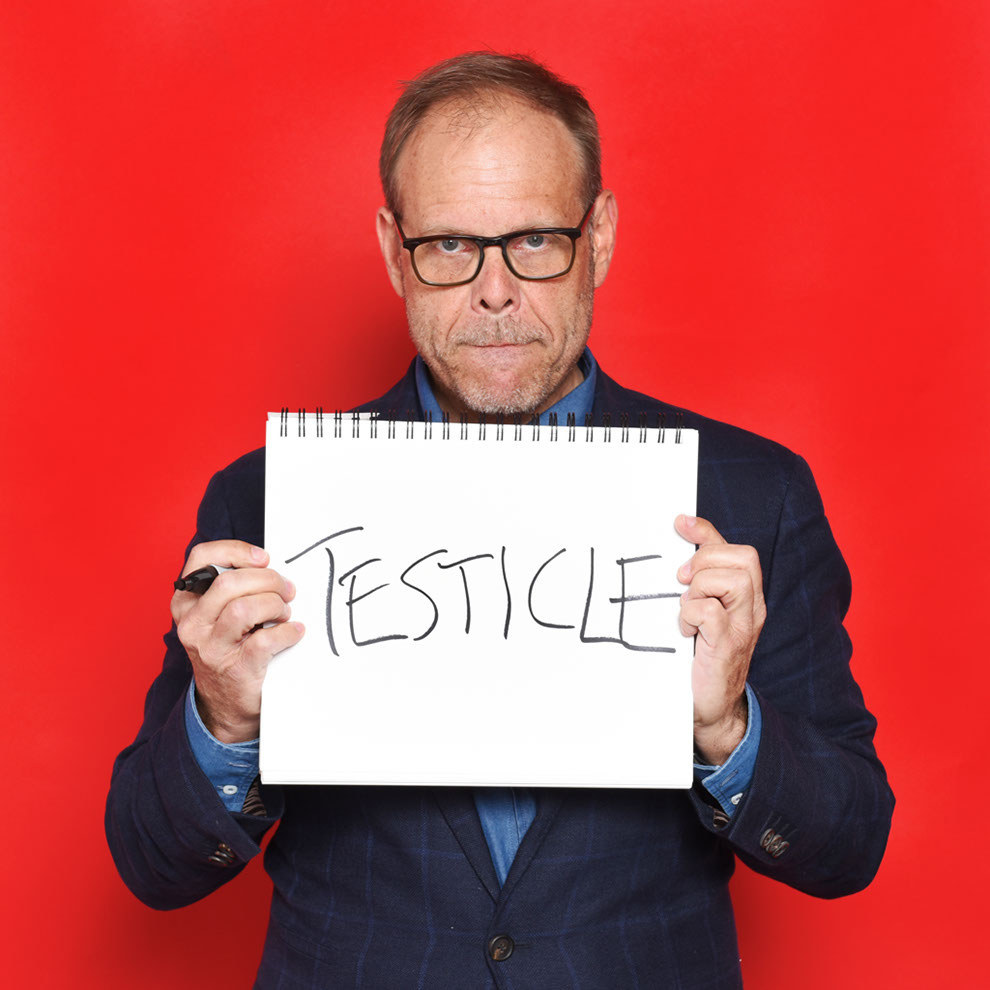 14.
Beyoncé
15.
MSG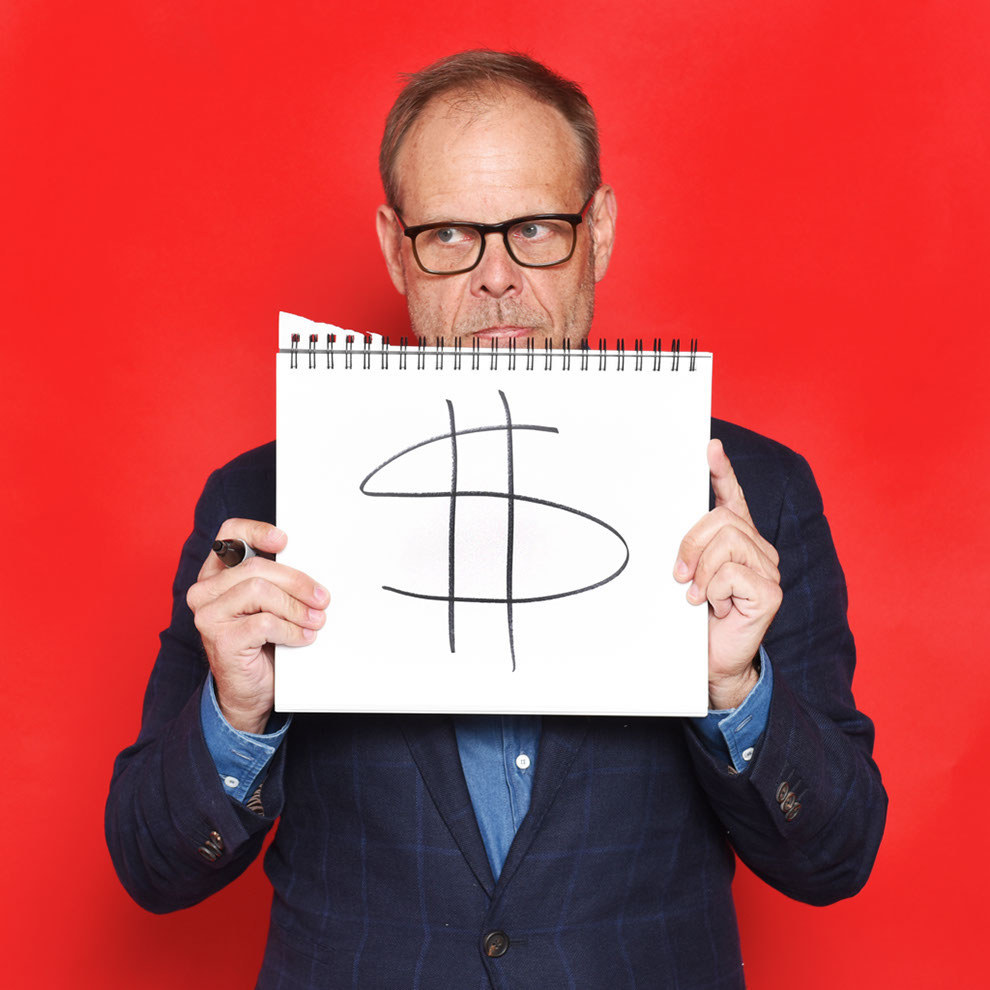 16.
Voldemort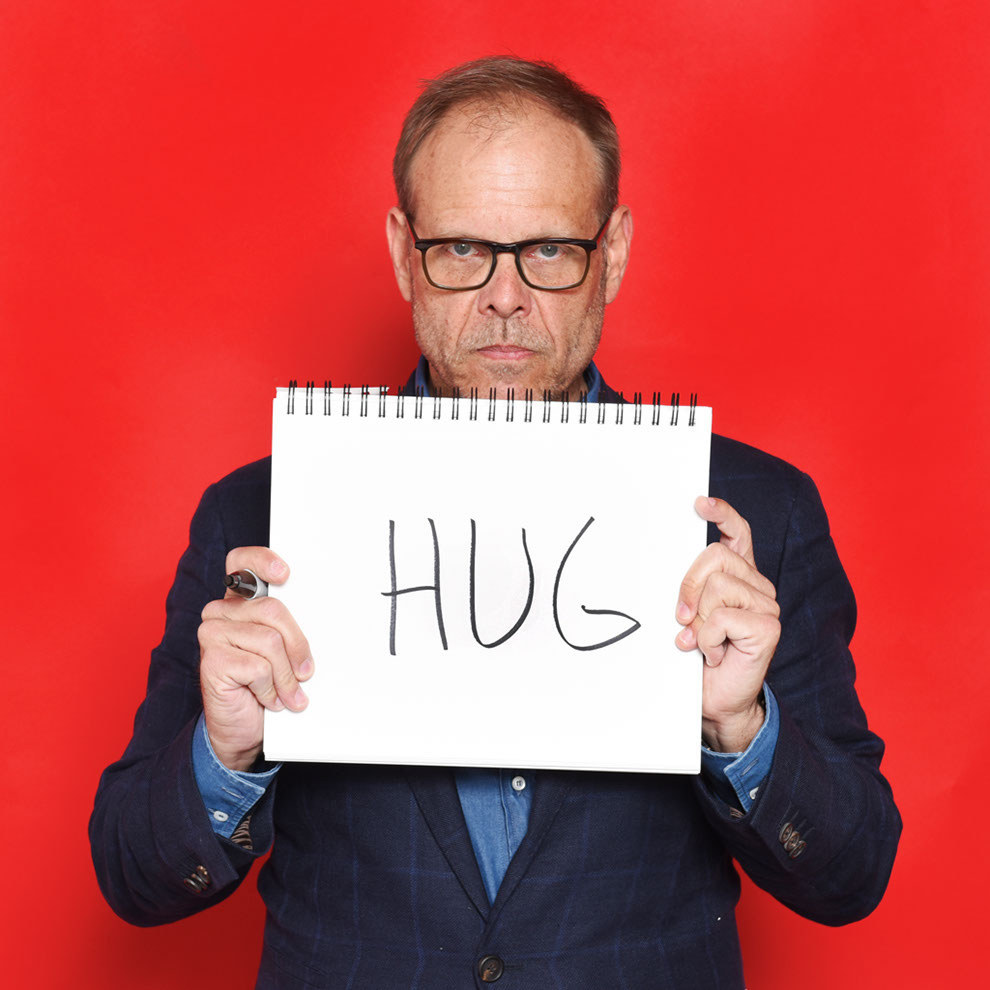 "No, WAIT."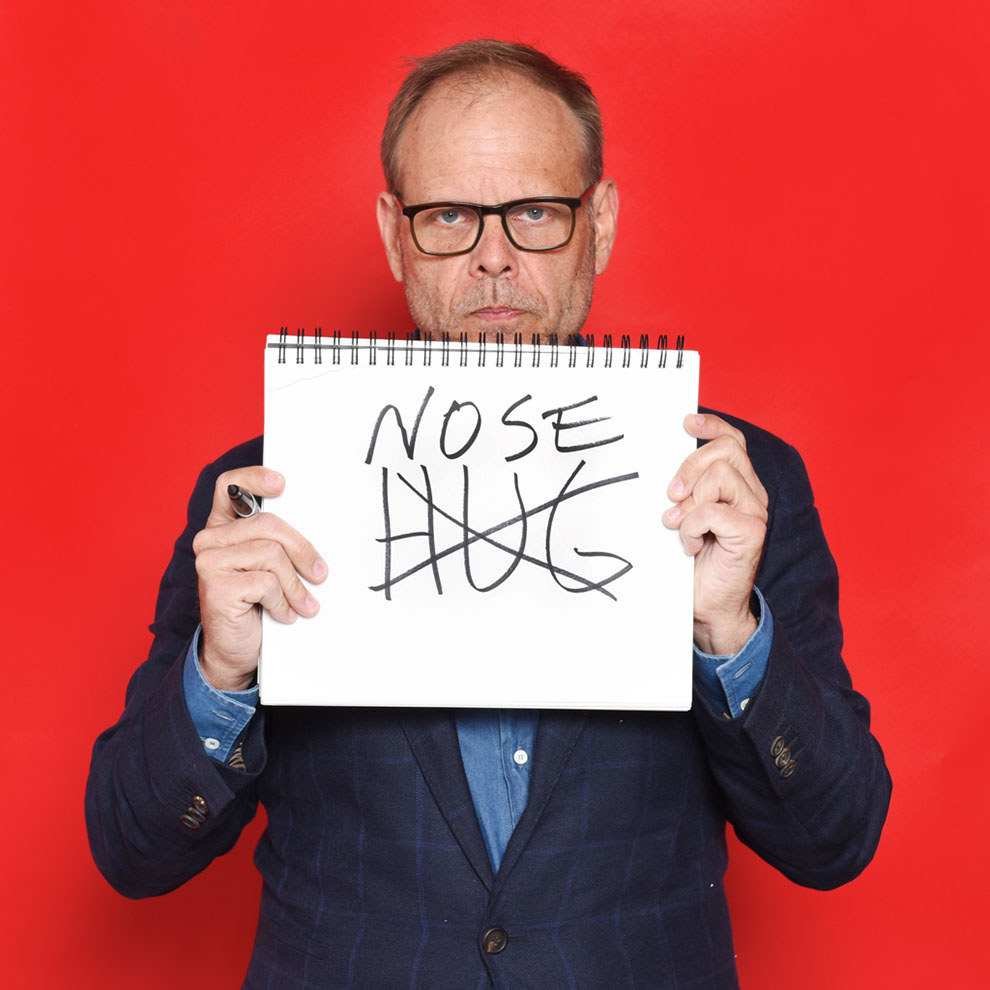 17.
Vegetarian
18.
Gluten-Free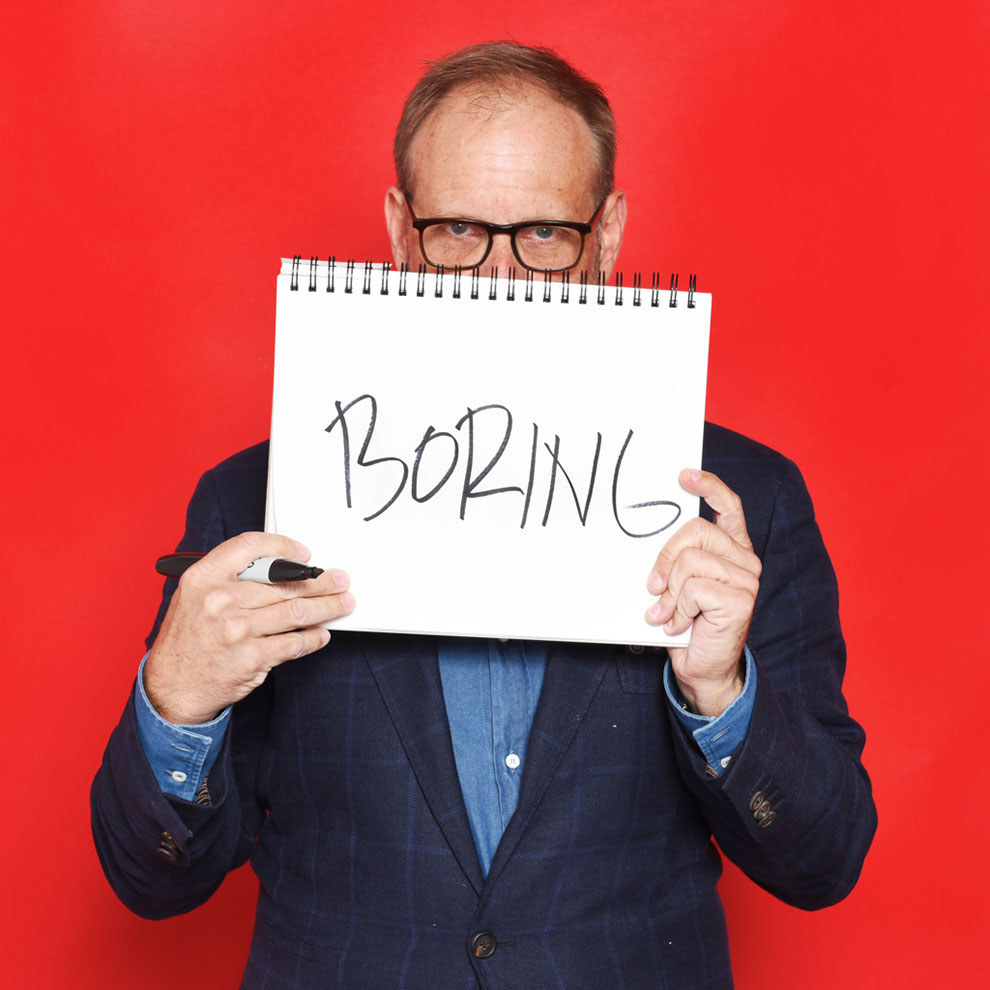 C'mon.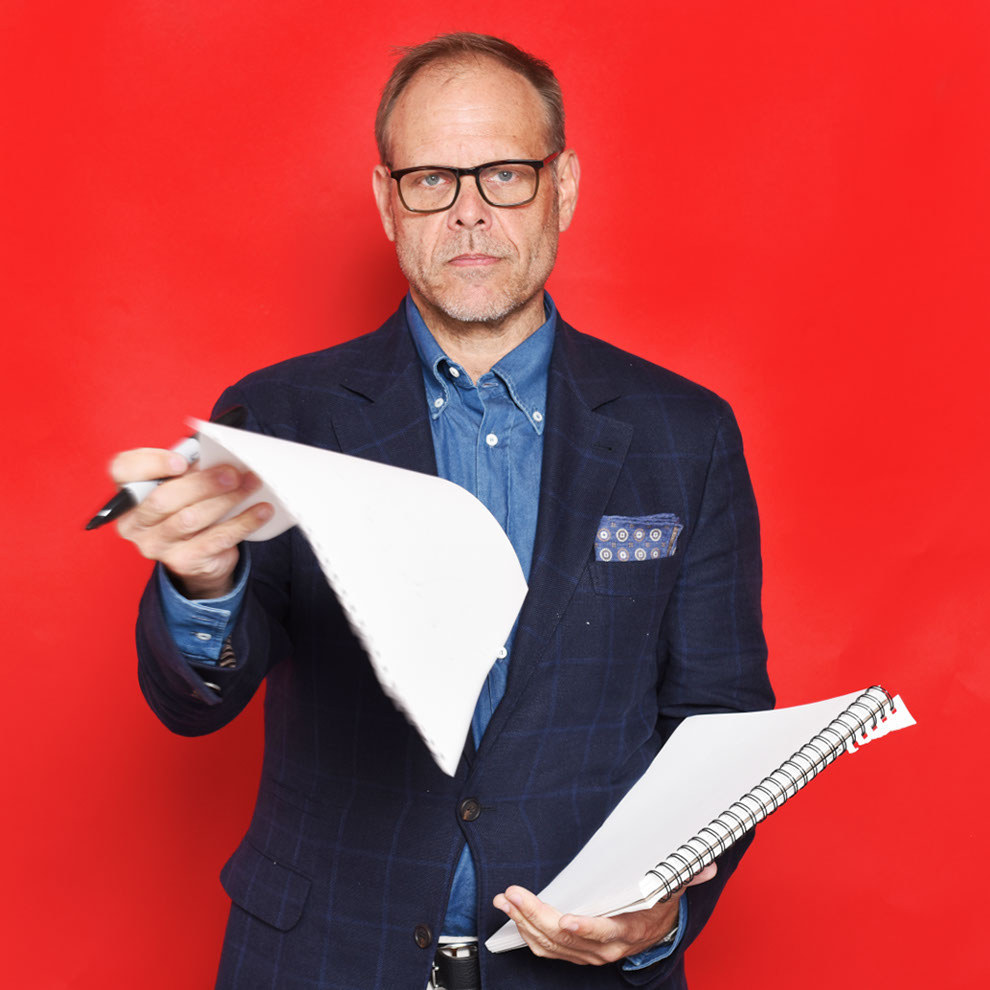 19.
Culinary school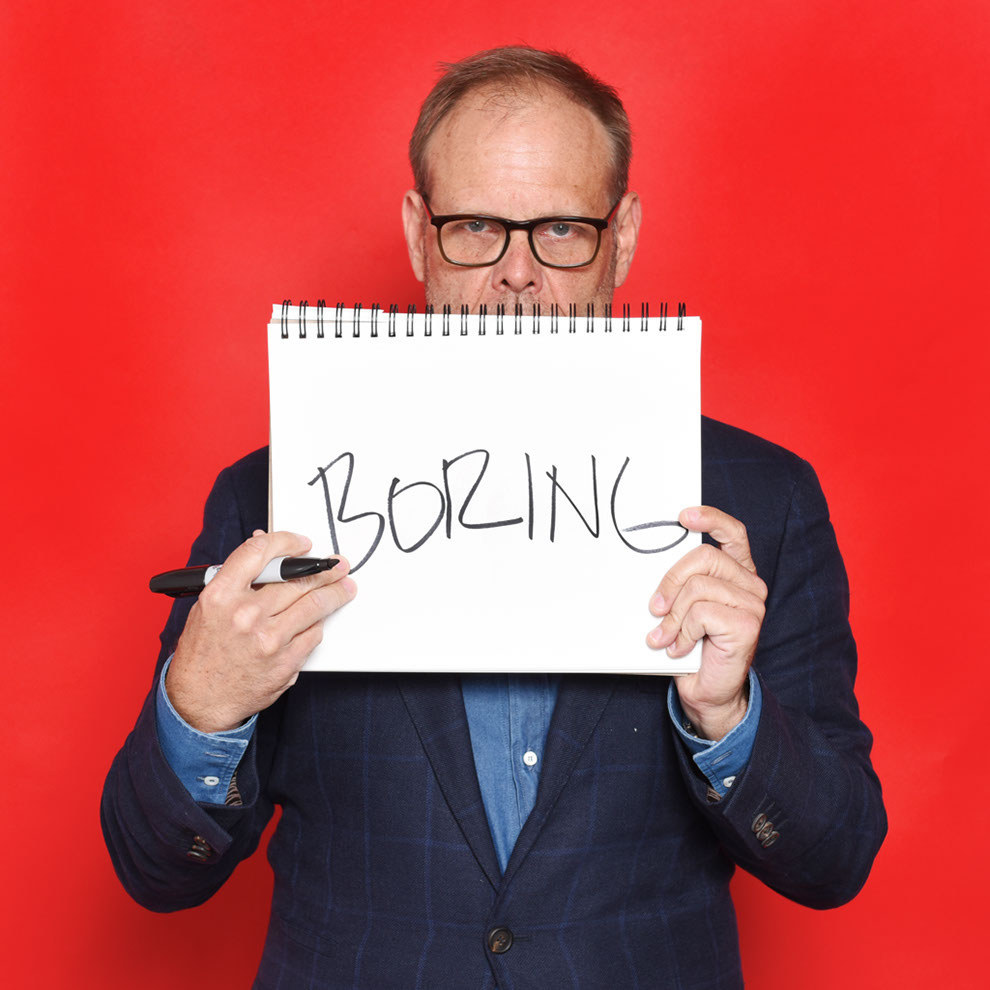 20.
Glitter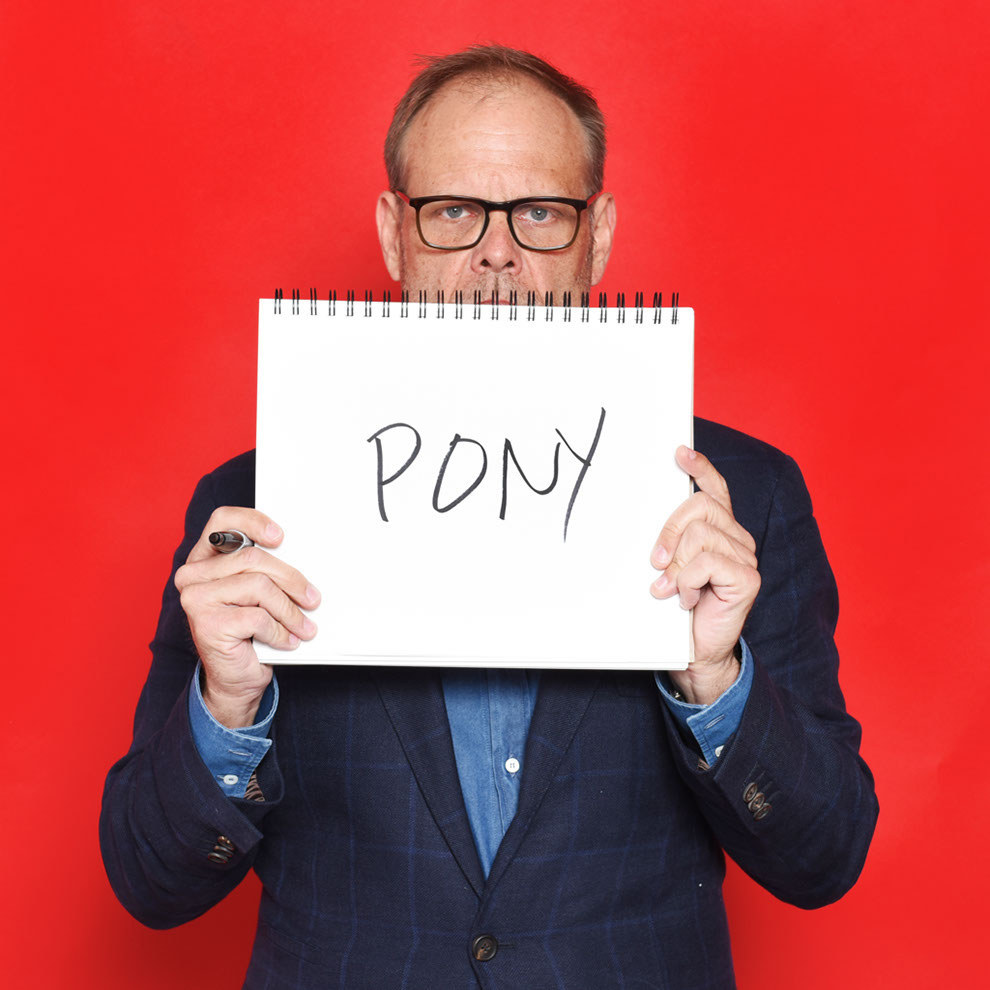 lol, actually...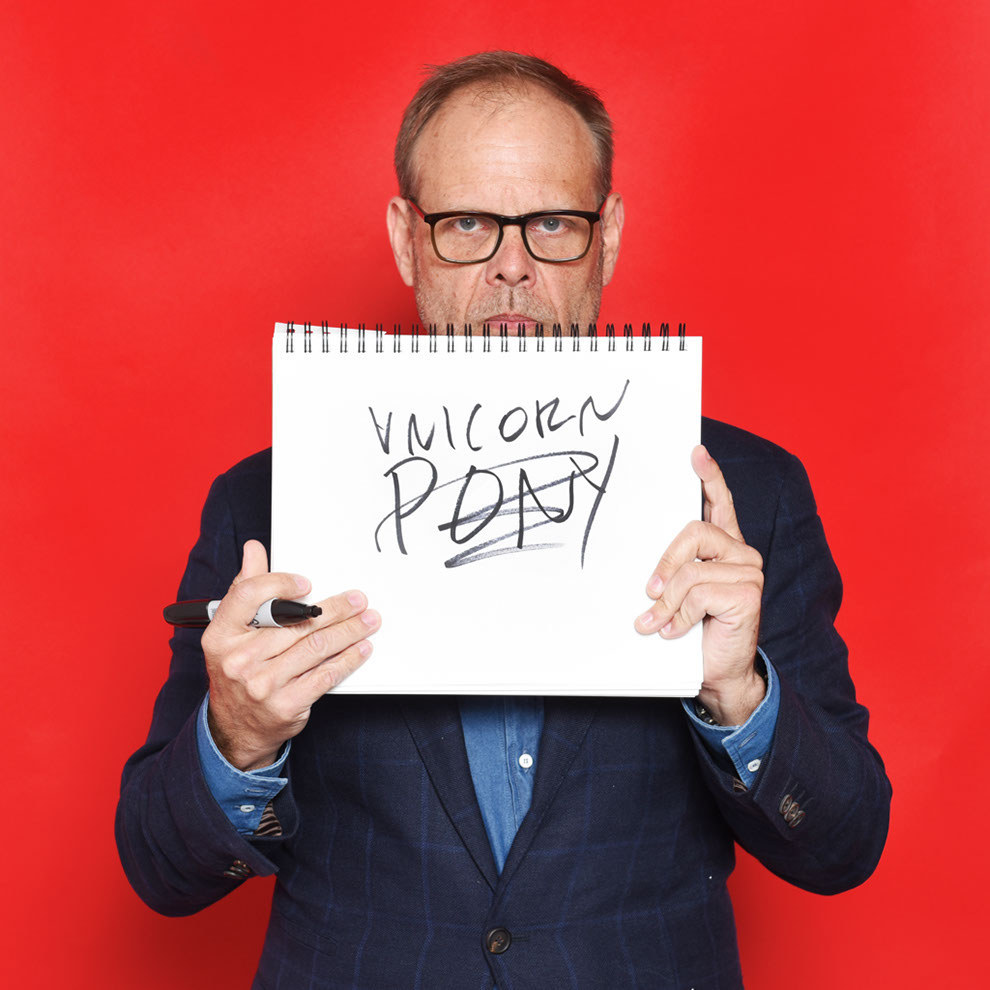 LOL. ACTUALLY...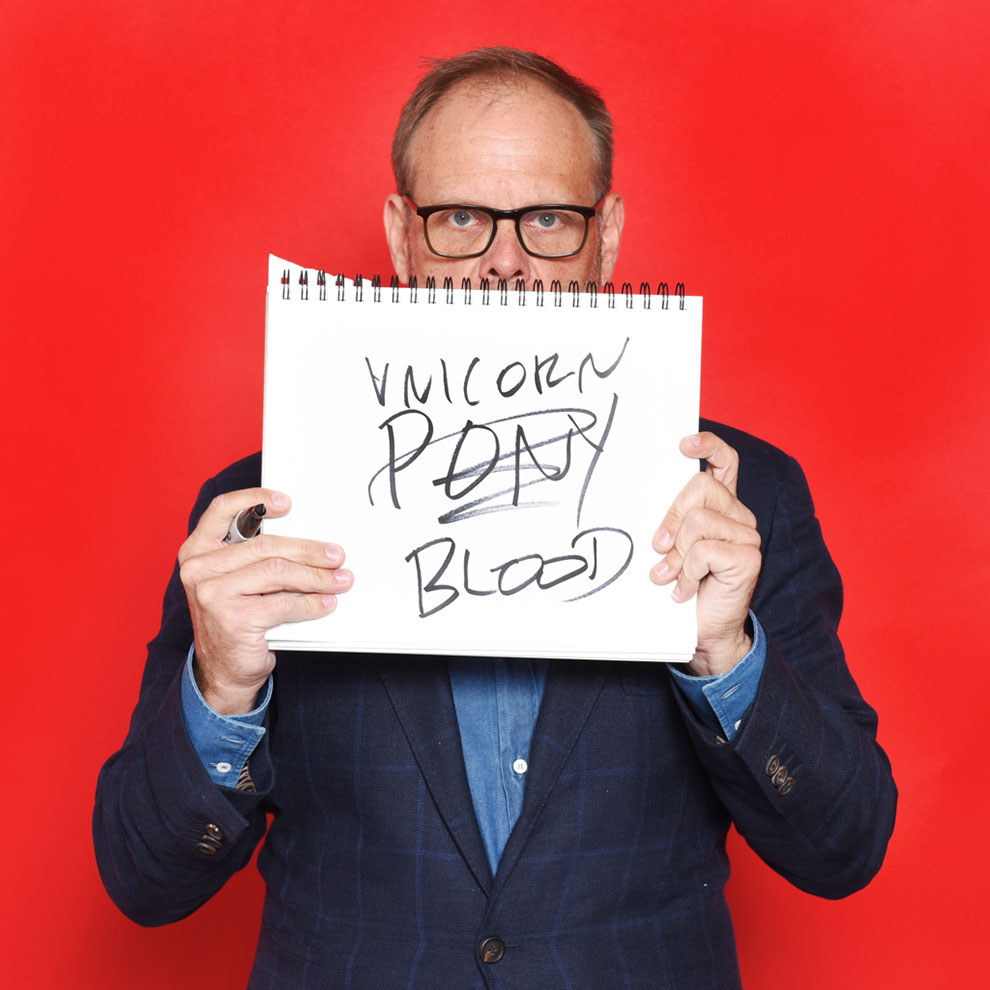 21.
David Chang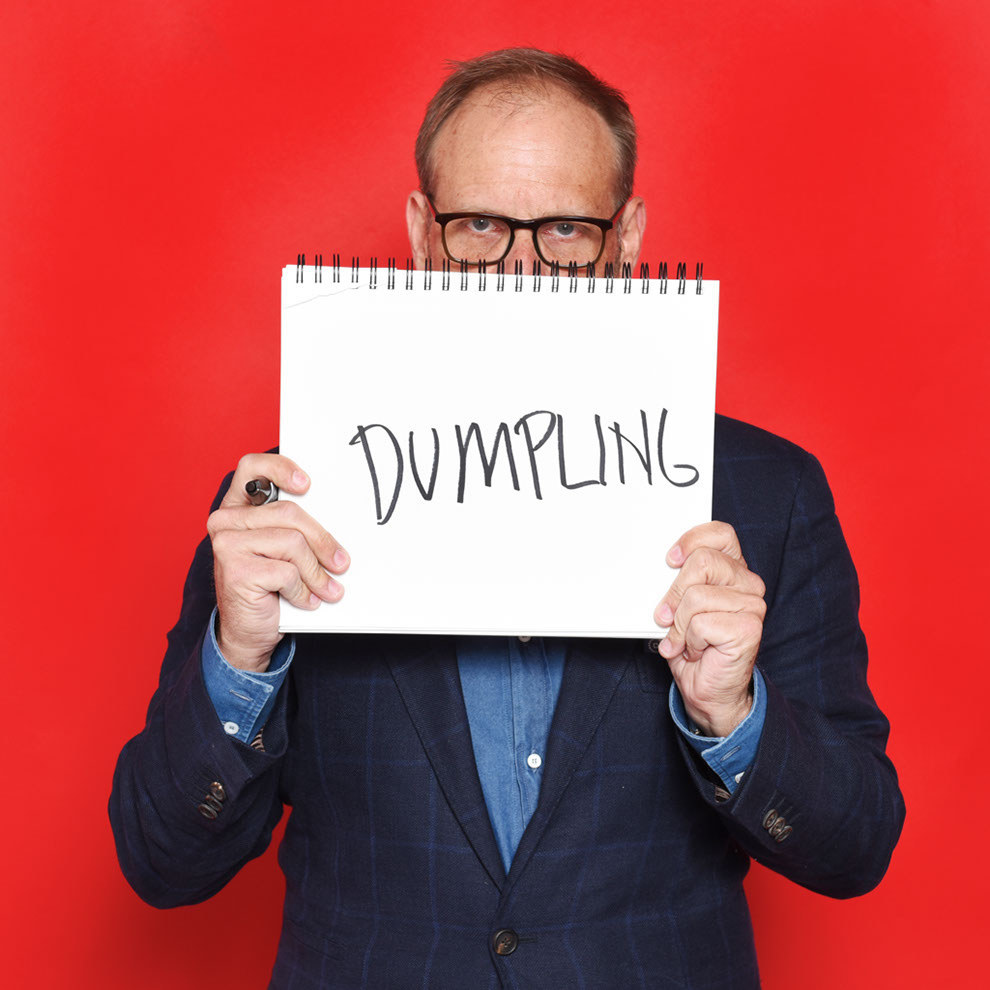 22.
Drones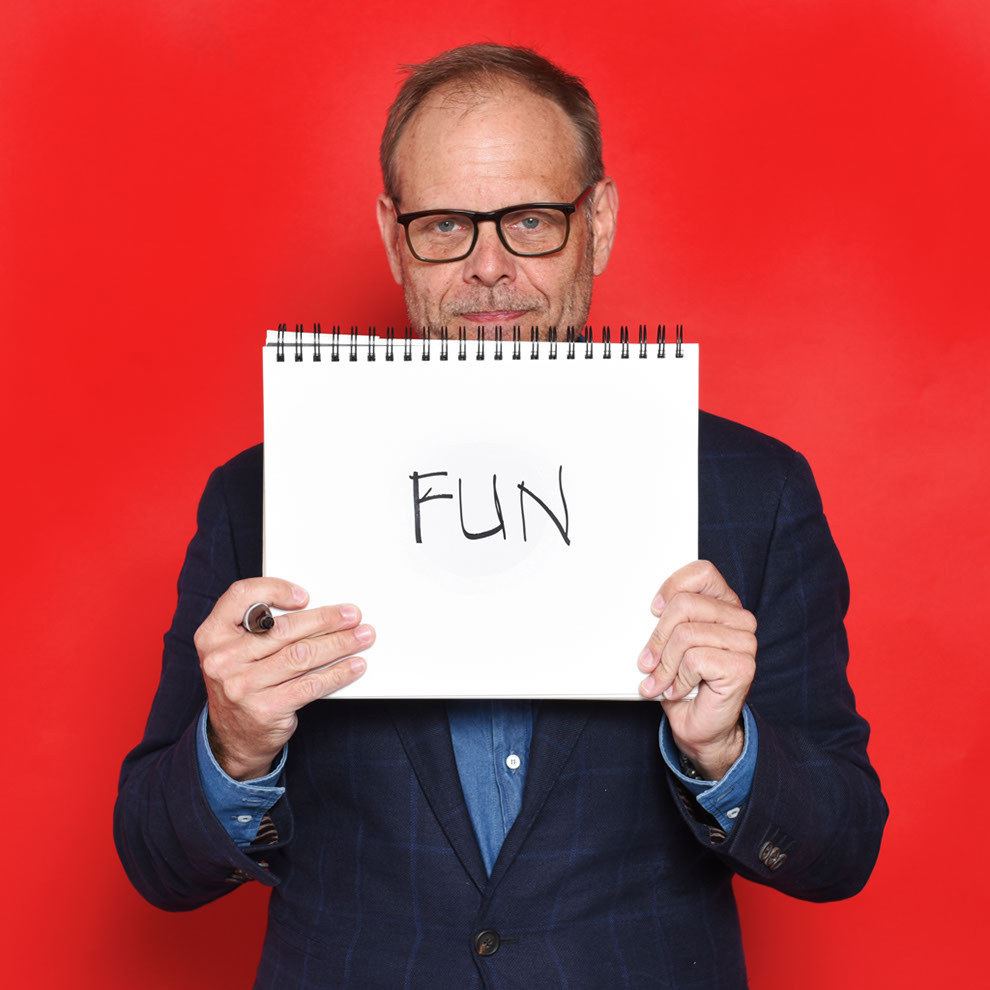 23.
Mayonnaise