FACT: Grilled cheese is perfect and amazing.
So it goes without saying that a bacon-wrapped grilled cheese is 100% something you need in your life.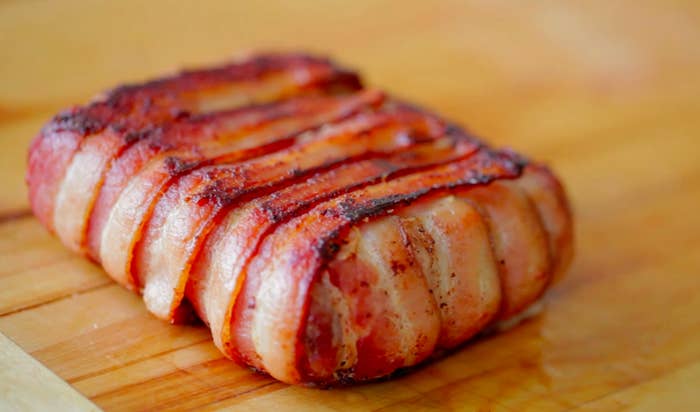 But actually, it's more than that. This bacon-wrapped grilled cheese sandwich will forever change you.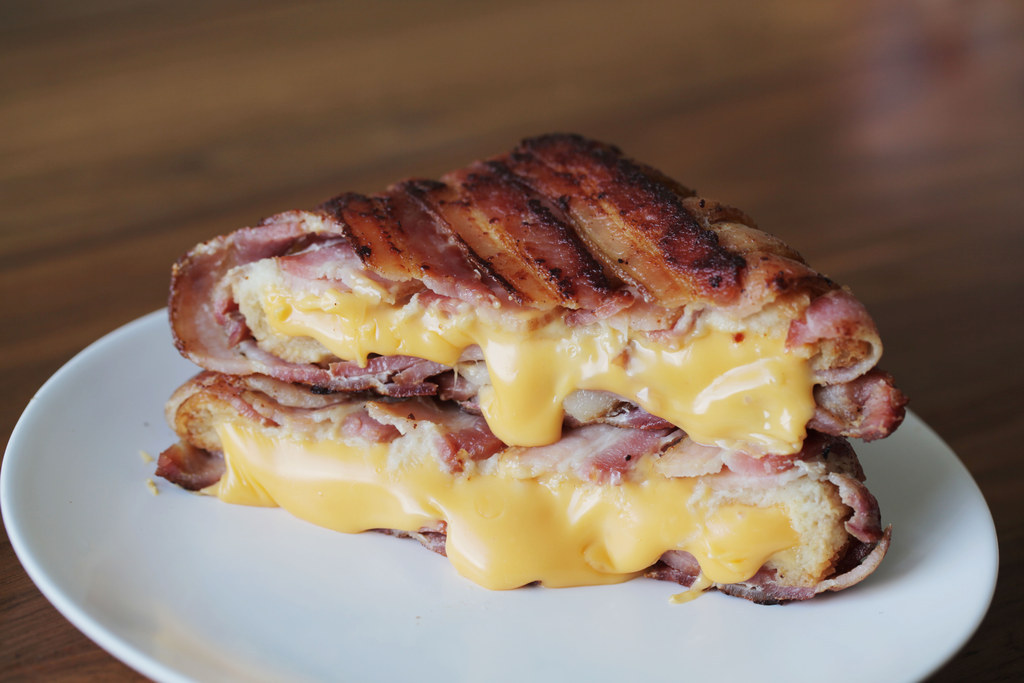 The recipe is inspired by these Bacon-Wrapped Grilled Cheese Sticks created by DudeFoods.com.
1.
It's as easy as it looks. First lay 5 strips of bacon on a cutting board.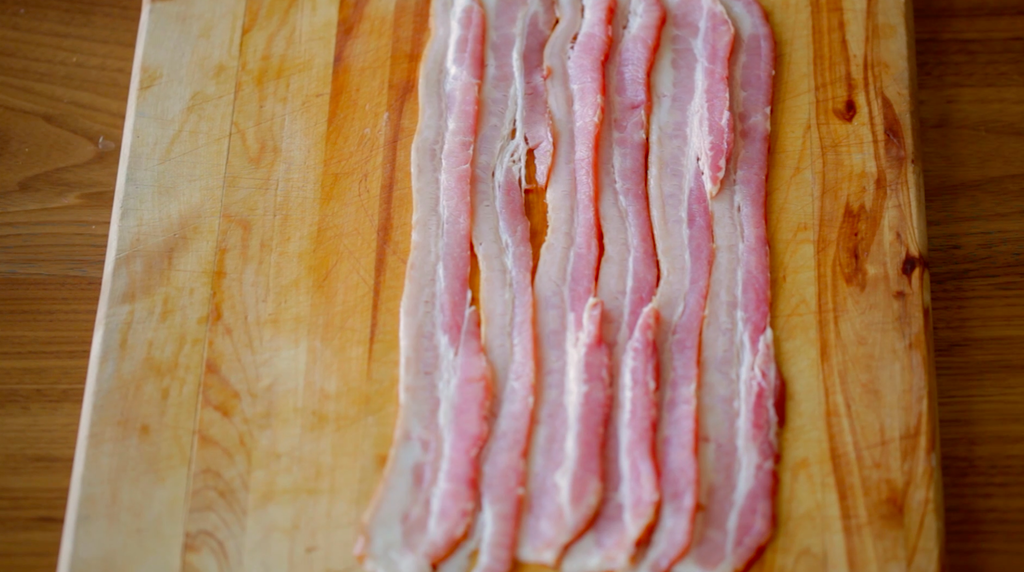 2.
Make a sandwich with two pieces of bread and all the cheese your heart desires, then lay it at one end of the bacon strips.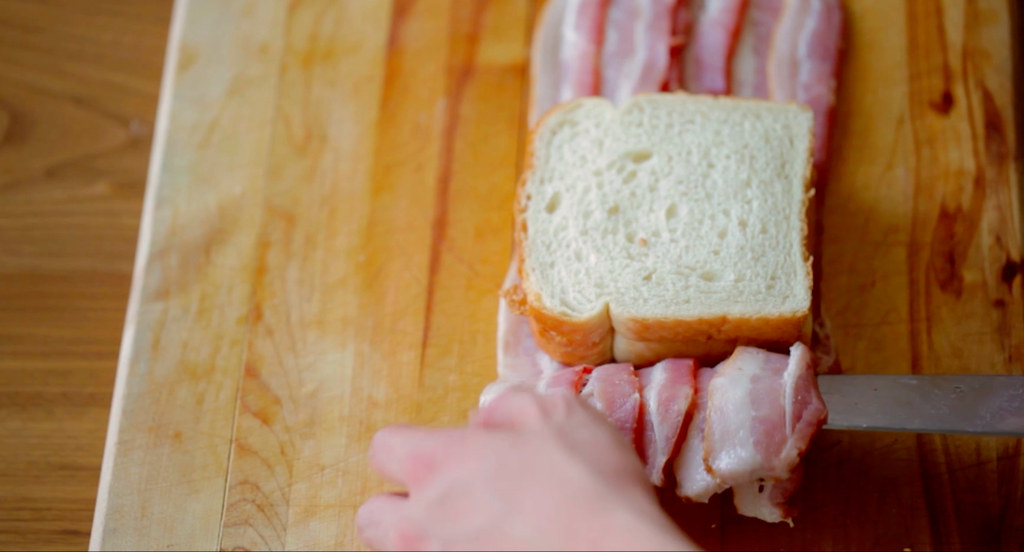 3.
Wrap.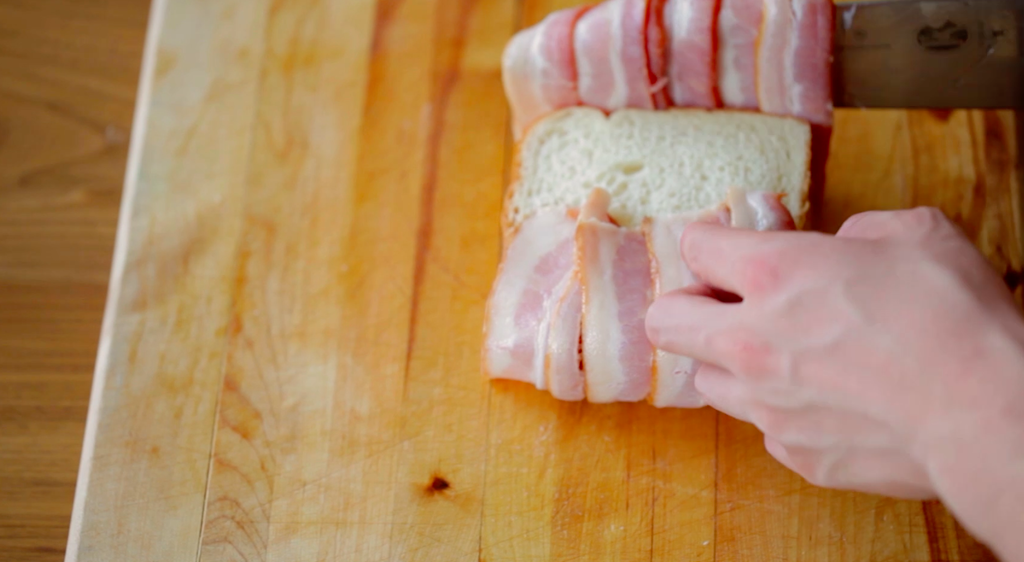 4.
Lay down another 5 strips of bacon.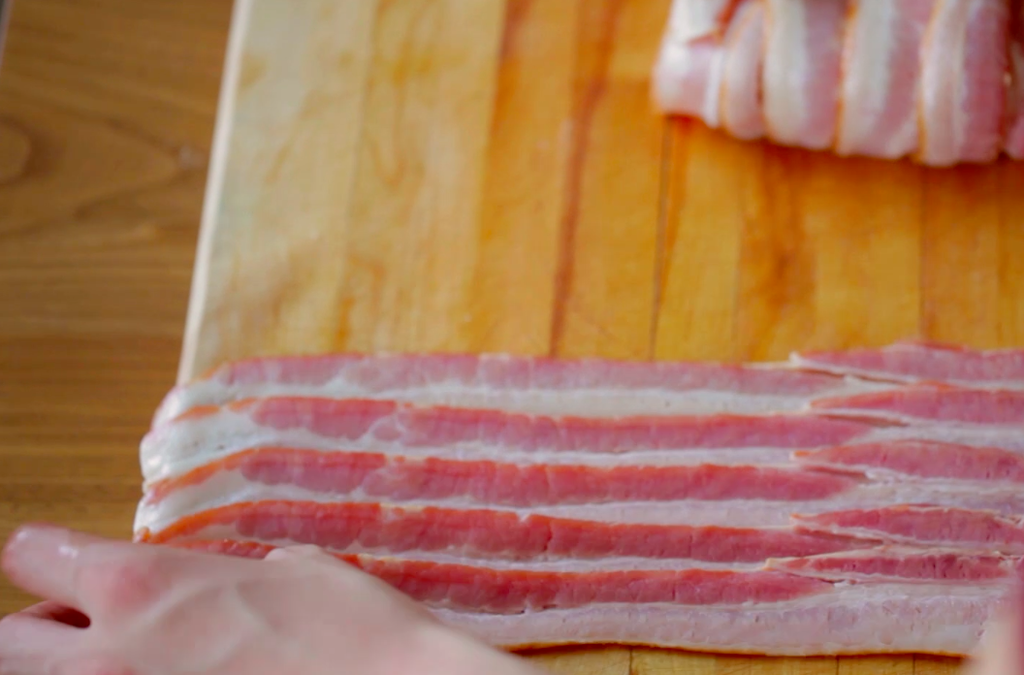 5.
Wrap again. These bacon strips should be perpendicular to the first five.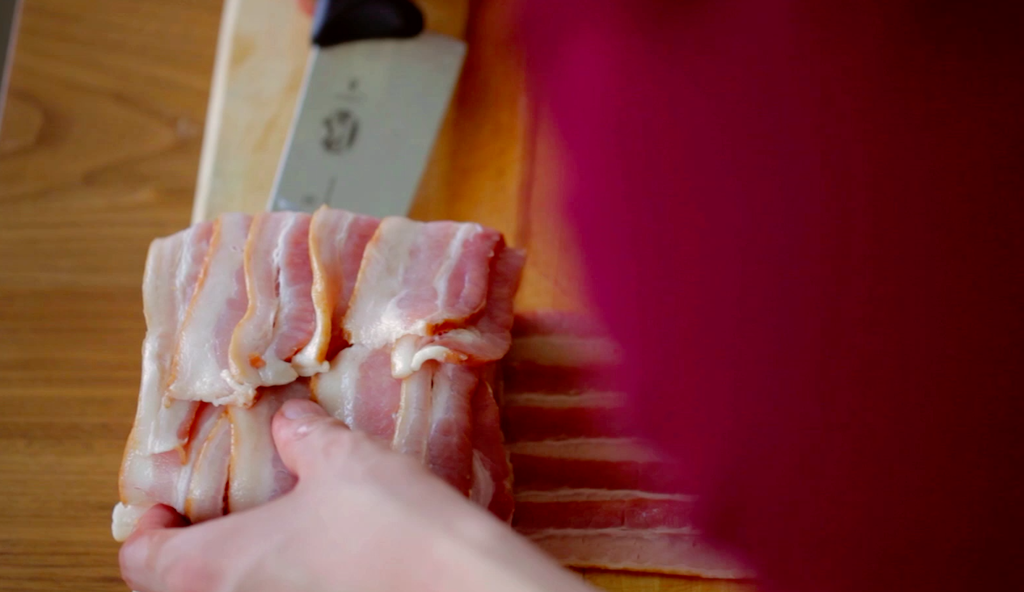 6.
Sear both sides in a pan over medium heat. It'll take 5-7 minutes per side.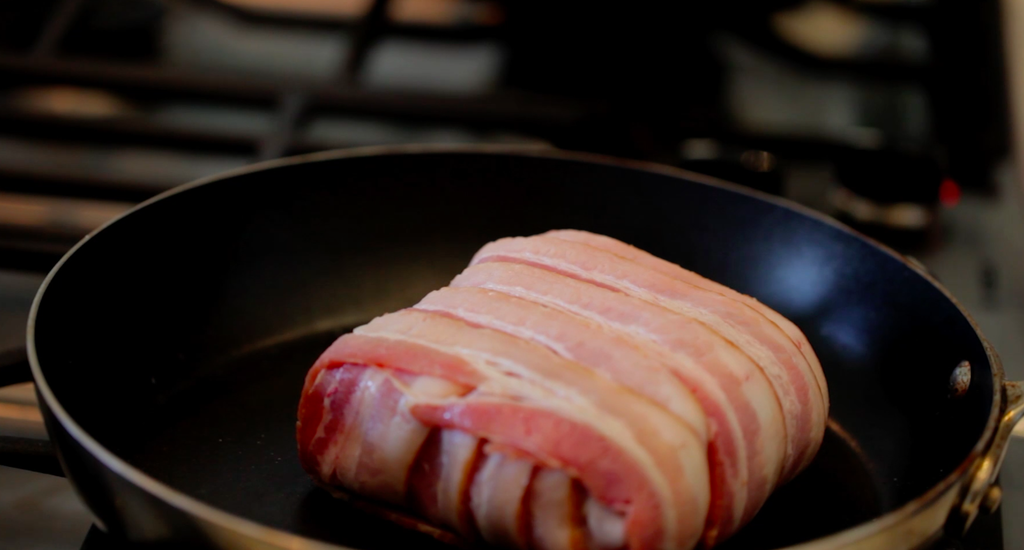 7.
Cut with a sharp knife. Admire that cheese bridge.