This Egg, Bean, And Cheese Pita Pizza Is Better Than A Burrito
Much prettier, too. This is one of five super quick dinners you can make from one afternoon of cooking.

1.
Put four large pitas on two baking sheets. Spread warm efried beans over each pita.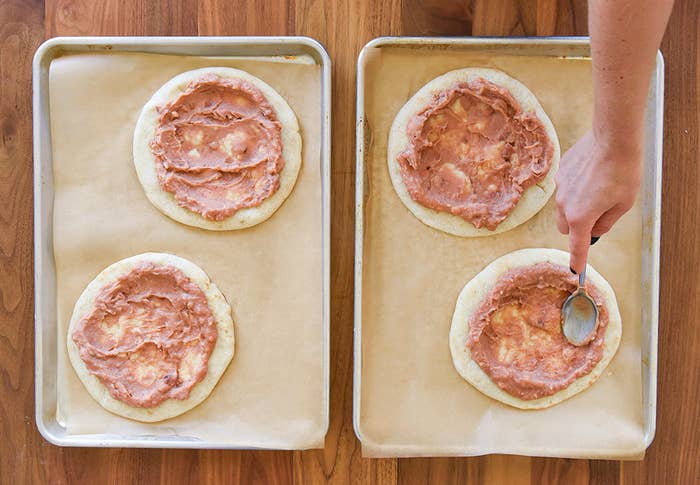 2.
Sprinkle on some cheese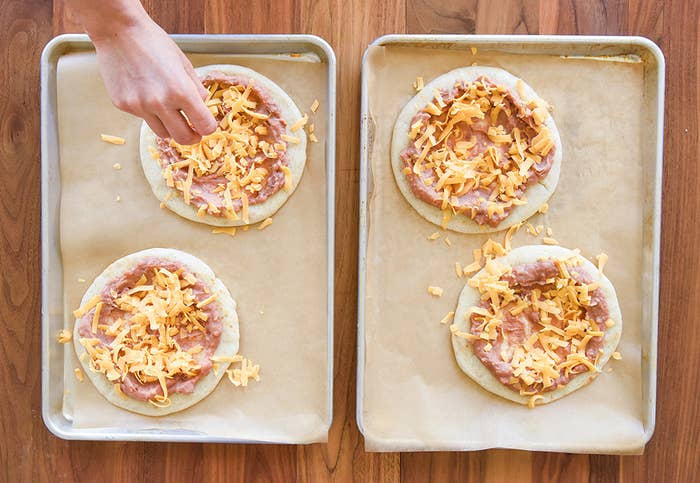 3.
Lay cooked zucchini slices around the pitas.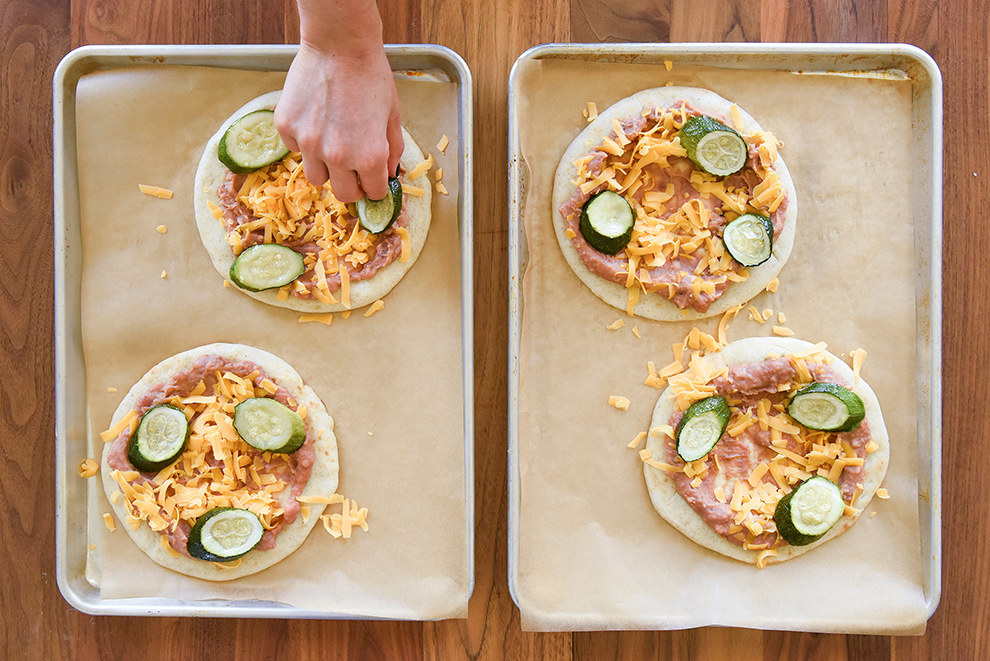 4.
Do the same with roasted red pepper slices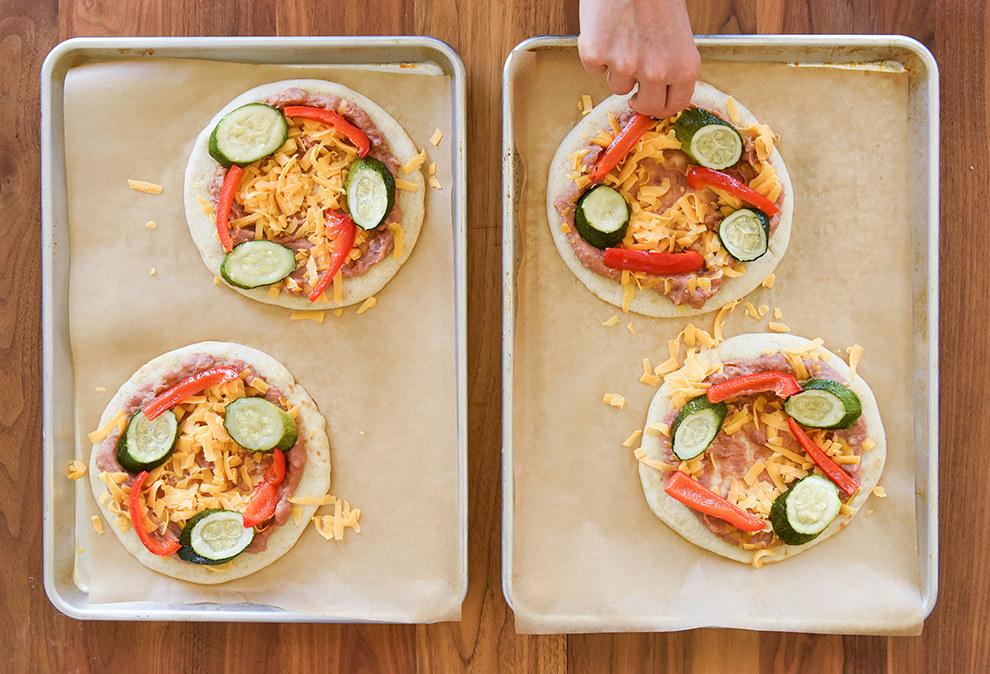 5.
Crack an egg into the middle of each pita.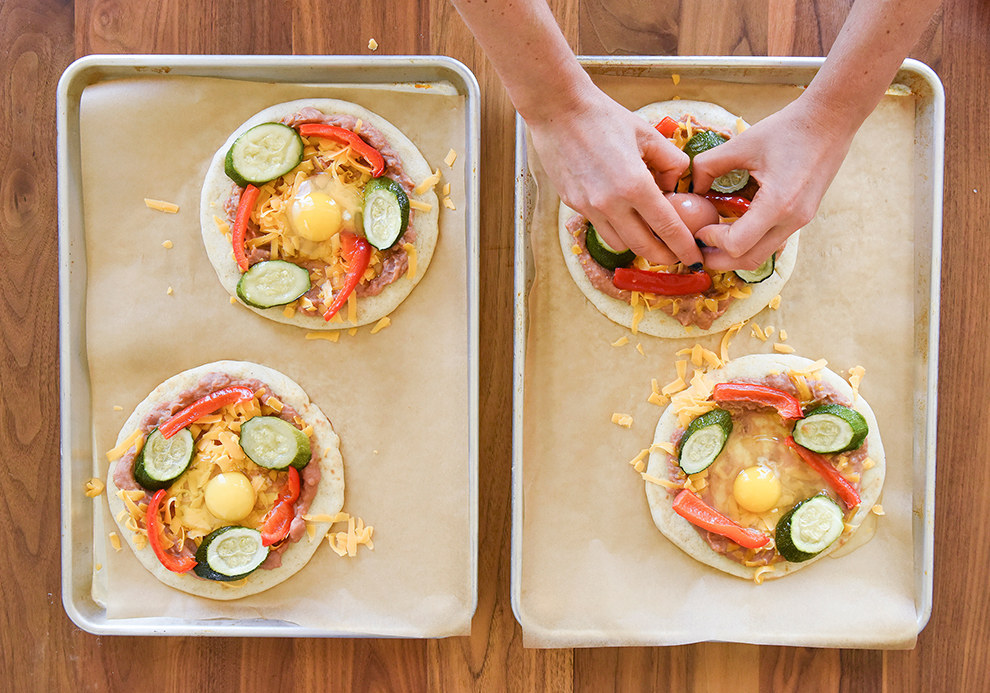 6.
Top with EVEN MORE cheese.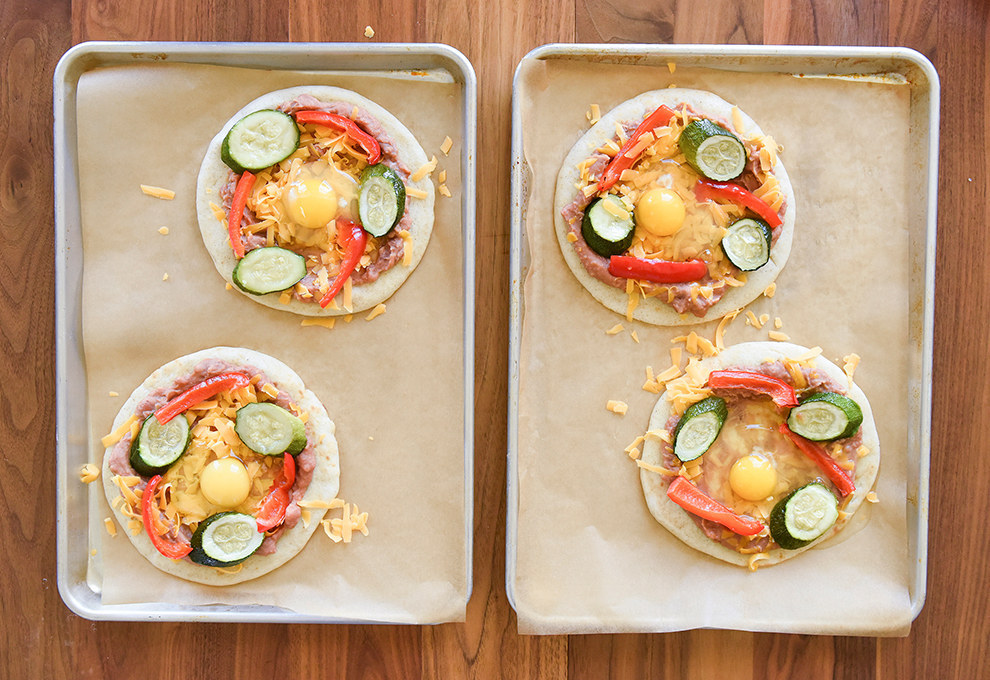 7.
Bake in a 425°F oven until the egg whites are opaque and cooked through but the yolks are still a little soft, about 12 minutes.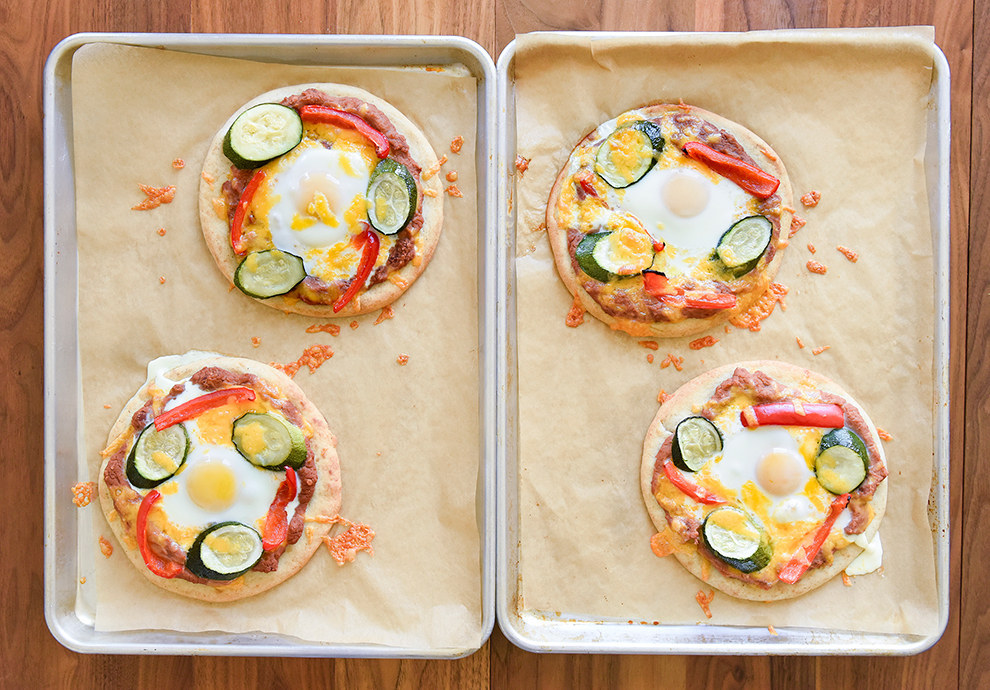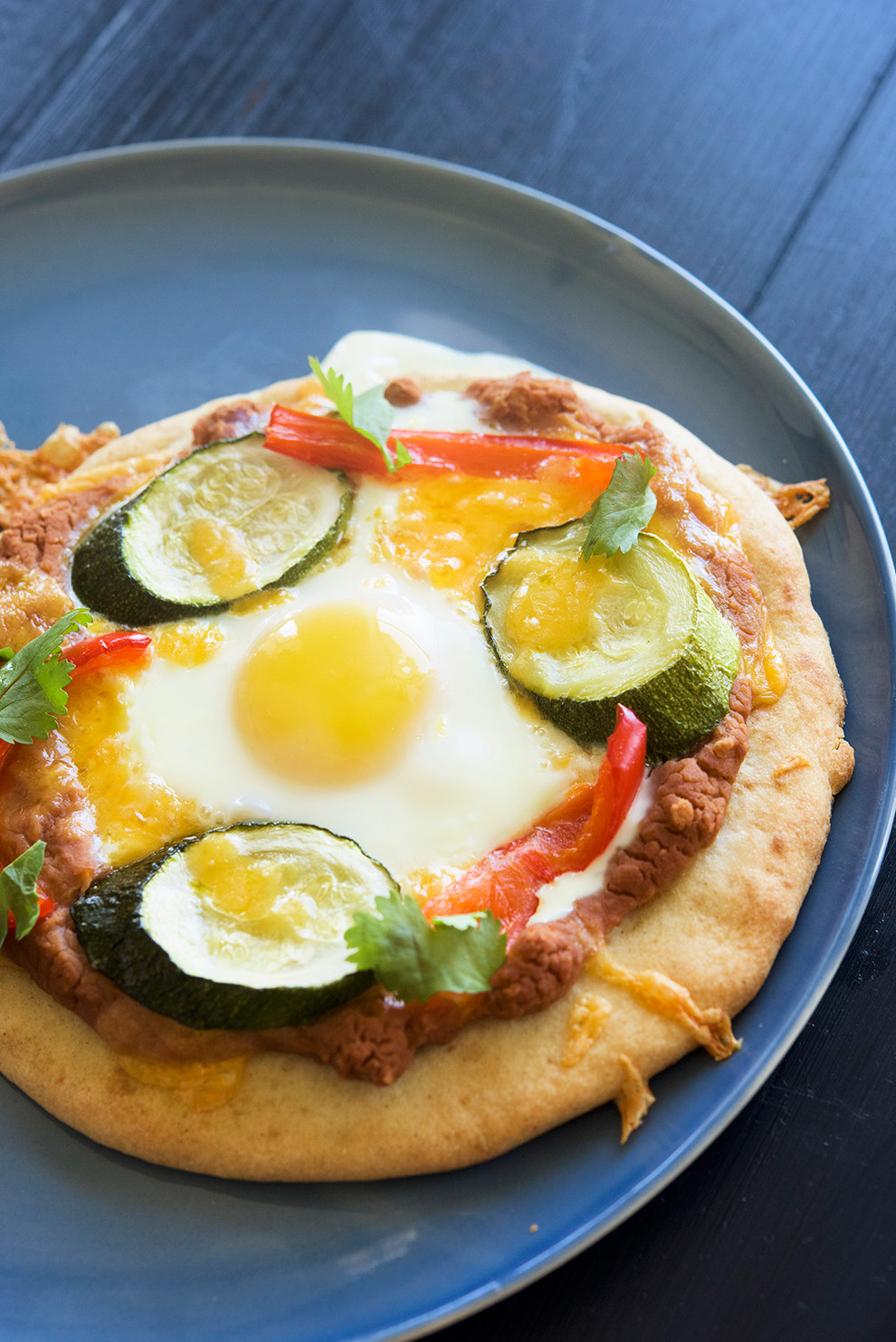 Baked Egg, Bean, and Cheese Pita Pizzas
Makes 4 pita pizzas
Recipe by Christine Byrne
For this recipe, you'll need one-third of the roasted peppers and one-third of the roasted zucchini that you made ahead of time.
INGREDIENTS
1 16-ounce can refried beans
4 large (at least 6-inch) pita pockets
⅔ cup sliced, roasted bell peppers
1 cup roasted zucchini slices
4 ounces cheddar cheese, grated
4 eggs
¼ cup cilantro leaves, coarsely chopped
Salsa, to serve
PREPARATION
Heat the refried beans. In the microwave: Microwave the refried beans on high until heated through, 1-2 minutes. On the stovetop: Heat the refried beans in a small saucepan over medium heat, stirring often, until heated through, 1-2 minutes.
Preheat the oven to 425°F and line two large, rimmed baking sheets with parchment paper. Place two pitas on each baking sheet, then spread each of the 4 pitas with refried beans, creating an indent in the middle to drop the egg into. Divide the carrots and zucchini among the pitas, laying them on top of the beans near the outer edges. Sprinkle half the cheese over the pitas, crack one egg into the center of each pita, and top with the rest of the cheese.
Bake in the preheated oven until the egg white is cooked through but the yolk is still slightly soft, about 12 minutes. Garnish with chopped cilantro and serve with salsa.