How To Make Delicious Sparkling Apple Cider-Bourbon Punch For Friendsgiving
Or any fall/winter party, really. This recipe is part of our Friendsgiving potluck party menu.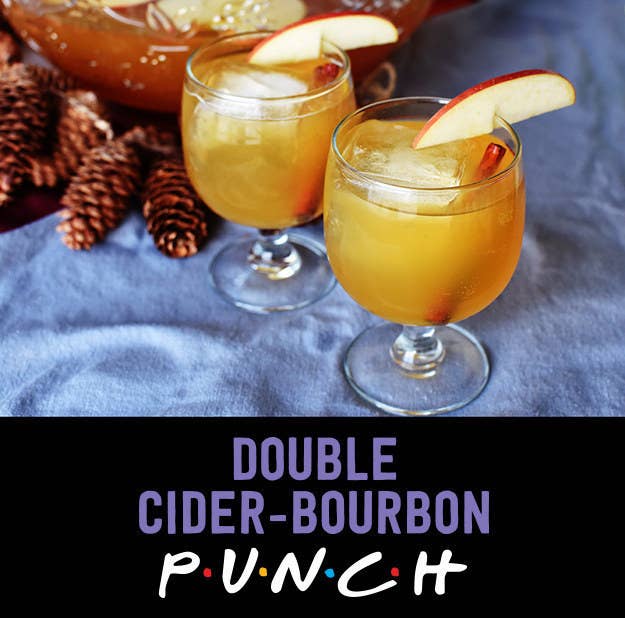 To make the punch, you will need: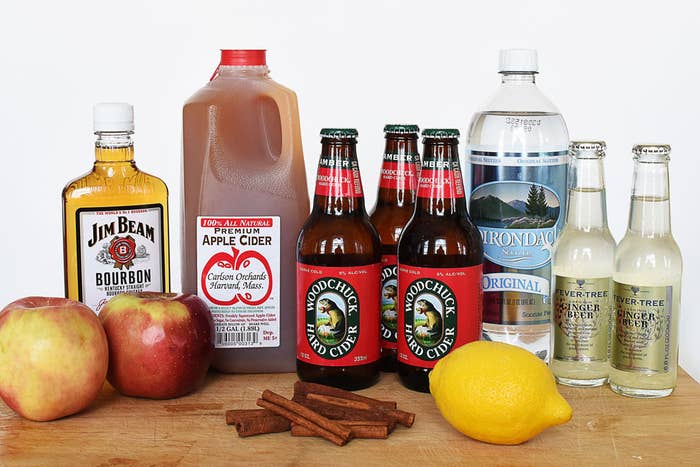 Double Cider-Bourbon Punch
Serves 10-12
INGREDIENTS
4 cups apple cider
3 12-ounce bottles hard apple cider
2 12-ounce bottles ginger beer
2 cups seltzer
3 cups bourbon (From one 750 ml bottle)
juice of 1 lemon
2 large apples for garnish
cinnamon sticks, for garnish
Ice, to serve
PREPARATION
In a large punch bowl, combine ciders, ginger beer, seltzer, bourbon, and lemon juice. Stir to combine. Slice one apple thinly into cross sections and float them in the punch. Core and slice the other apple to use as garnishes for individual glasses. Serve punch immediately in glasses with ice, garnished with apple slices and cinnamon sticks.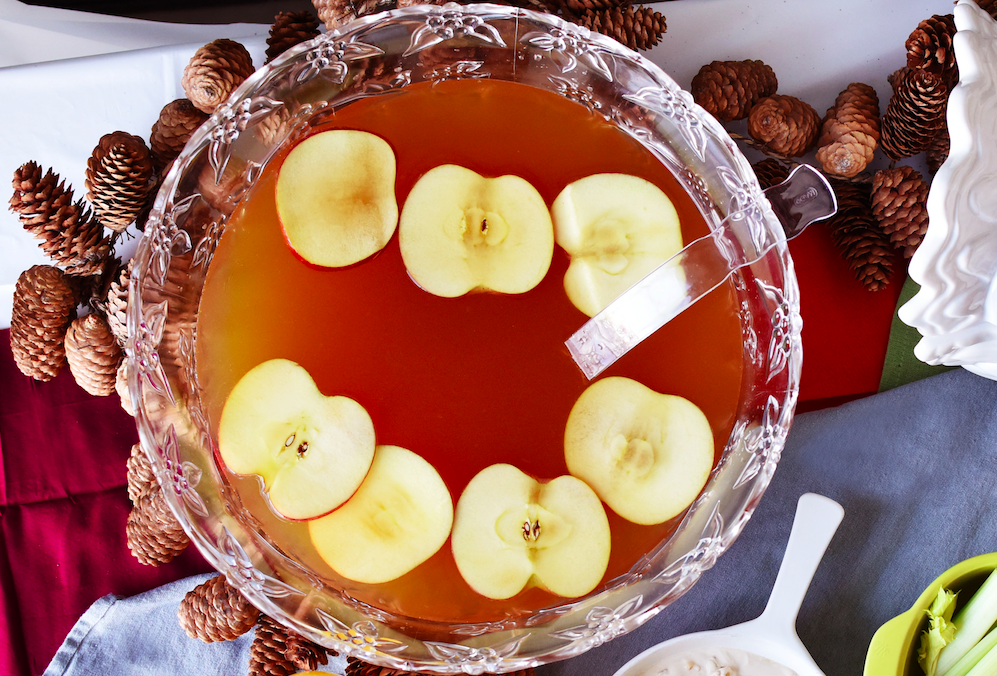 Planning to make this recipe?
That's awesome! The BuzzFeed food editors want to know how things turn out in your home kitchen. Take a picture of your finished dish, post it to Instagram or Twitter, and tag it #BuzzFeedFriendsgiving.