Here's How They Make Babka At Breads Bakery
Also perfect for anyone who loves apples, honey, and carb-induced bliss.
Rosh Hashanah, the Jewish New Year, is a time for reflection. It's also a time for eating sweet treats like apples dipped in honey...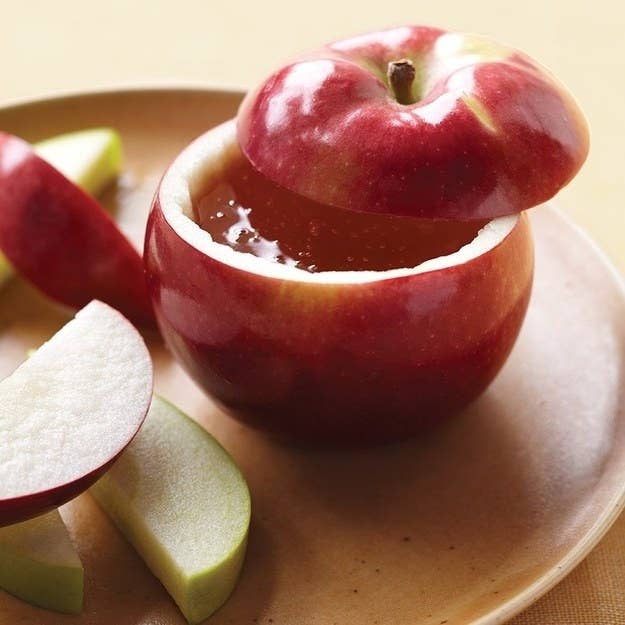 ...and honey cake...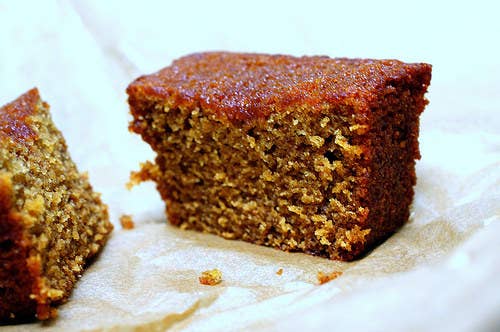 ...and ~babka~.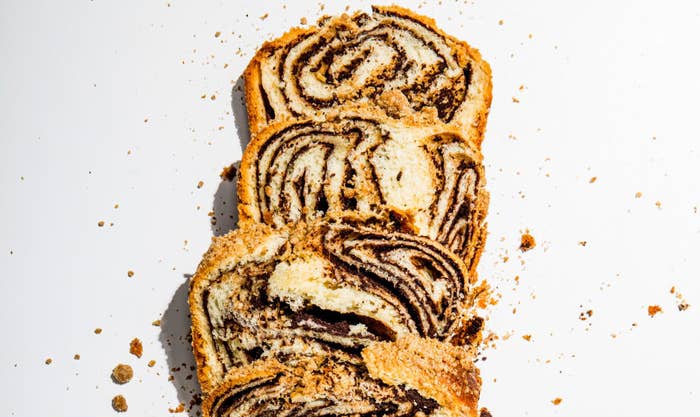 Which is why we were so freaking excited when we found something that was the perfect combination of those three things: APPLE BABKA (!!!) with honey, raisins, and nuts.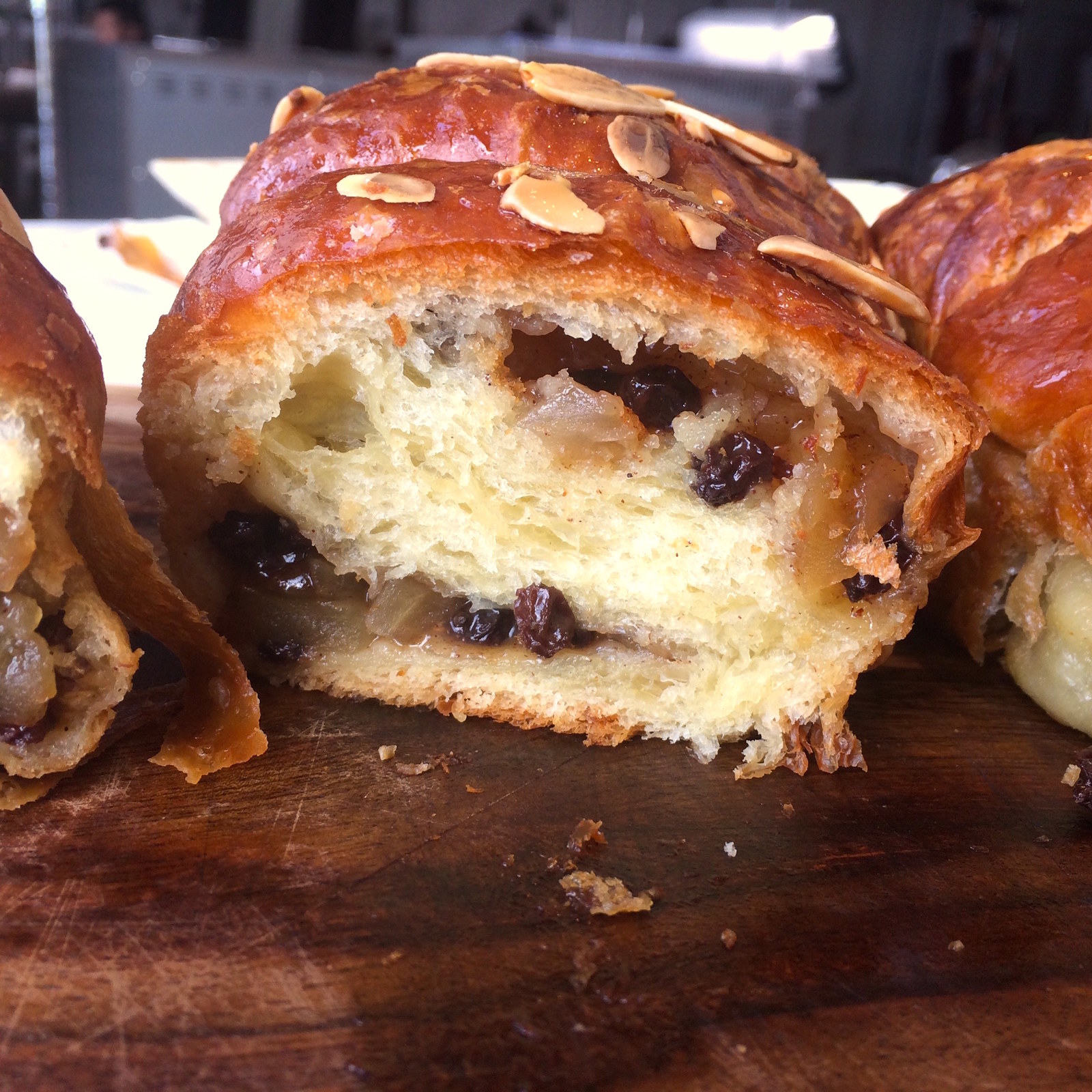 First, they unroll an enormous sheet of puff pastry-like dough and cut it into long, thin pieces.
Each piece gets a smear of marzipan and a layer of apple-cinnamon-raisin filling.
The filling gets rolled inside the pastry.
Then, each filled roll gets cut into shorter logs.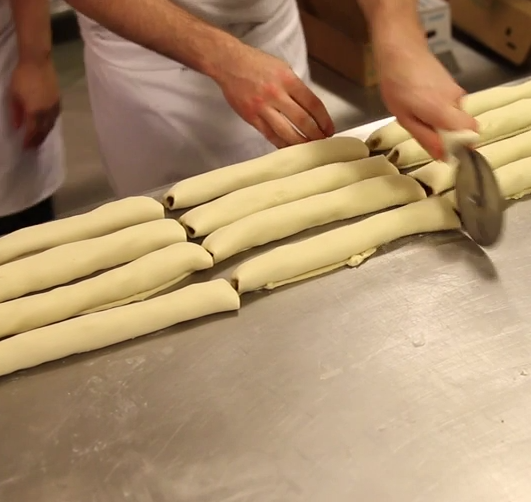 To make a babka, two logs get ~twirled~ together.
Each twirl gets brushed with more butter and topped with slivered almonds before it's baked.
They come out of the oven looking all golden and puffed and perfect.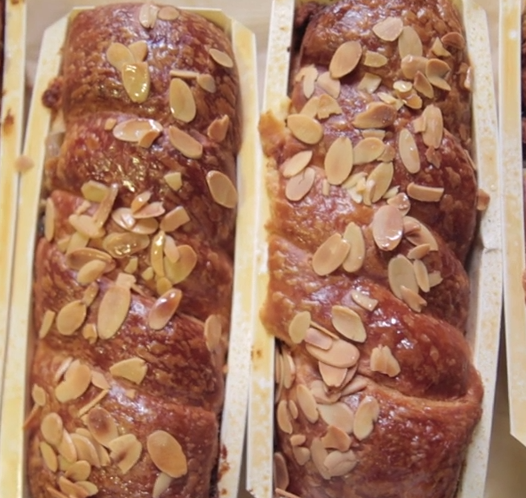 YES.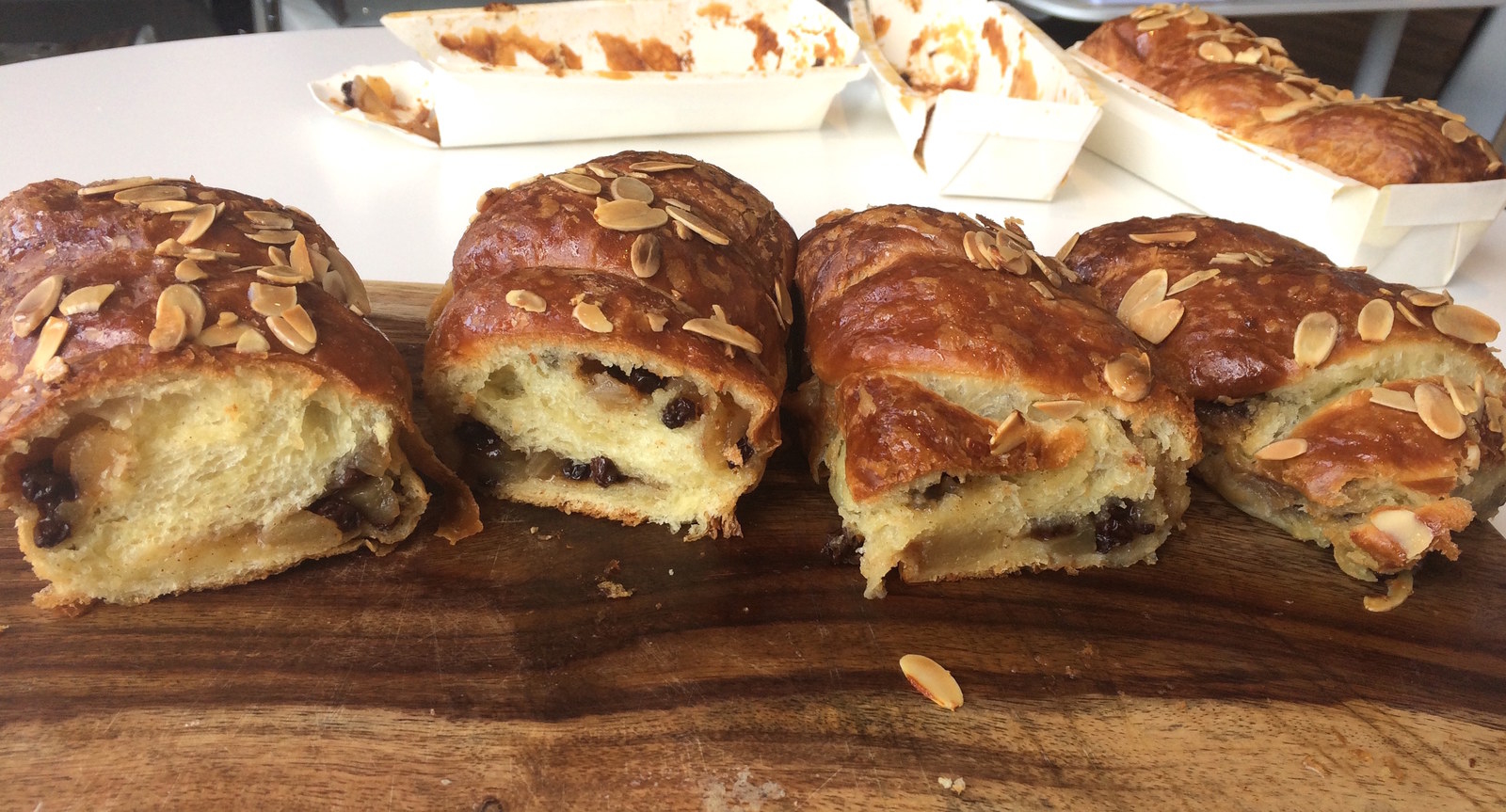 L'shana tova, everyone.