Here's A Low-Carb Veggie Noodle Dish To Make For Dinner
And did I mention the sauce is made of peanut butter?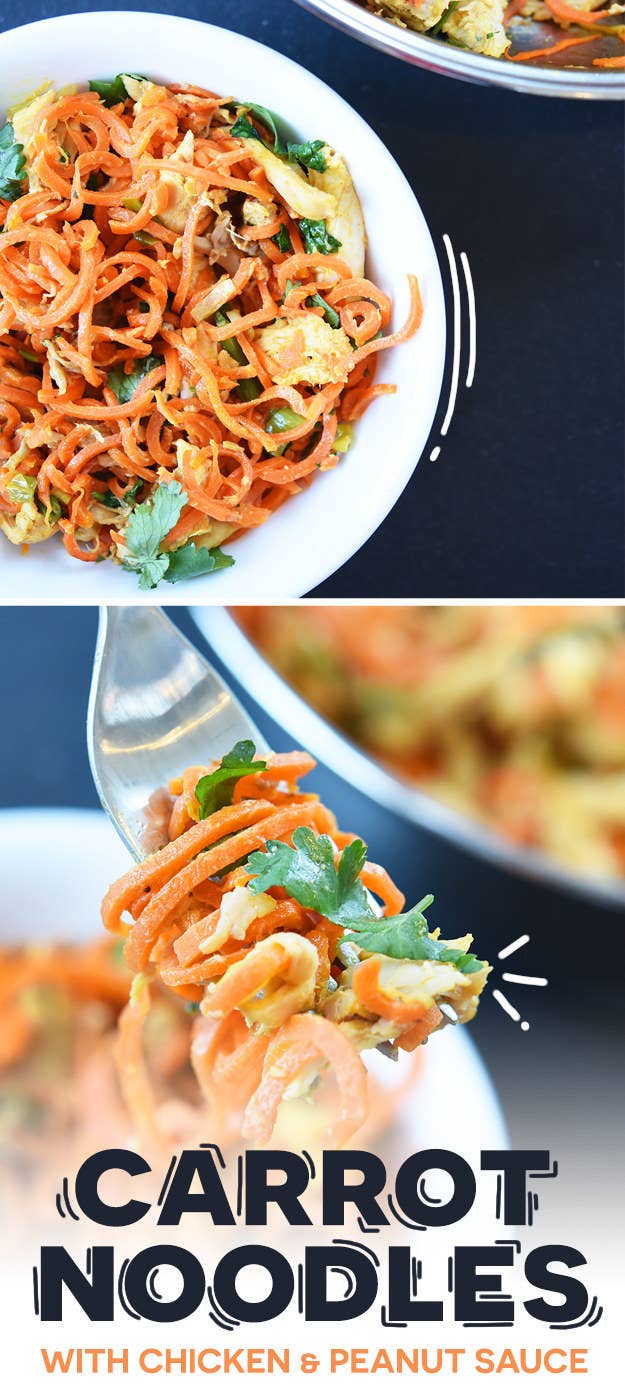 If you haven't invested in a spiralizer yet, you really should. You can spiralize SO MANY THINGS!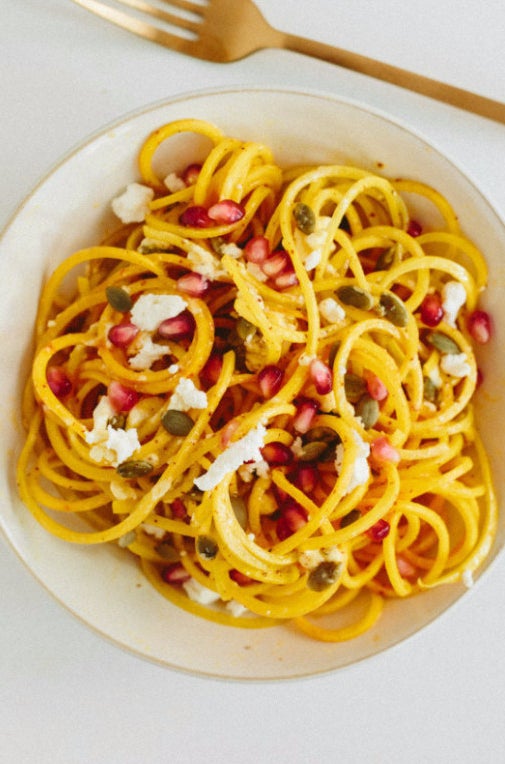 Here's an easy carrot noodle recipe that's healthy, quick, and perfect for a weeknight dinner.
Start by spiralizing your carrots.
Stir together rice vinegar, soy sauce, and peanut butter to make a super easy peanut sauce.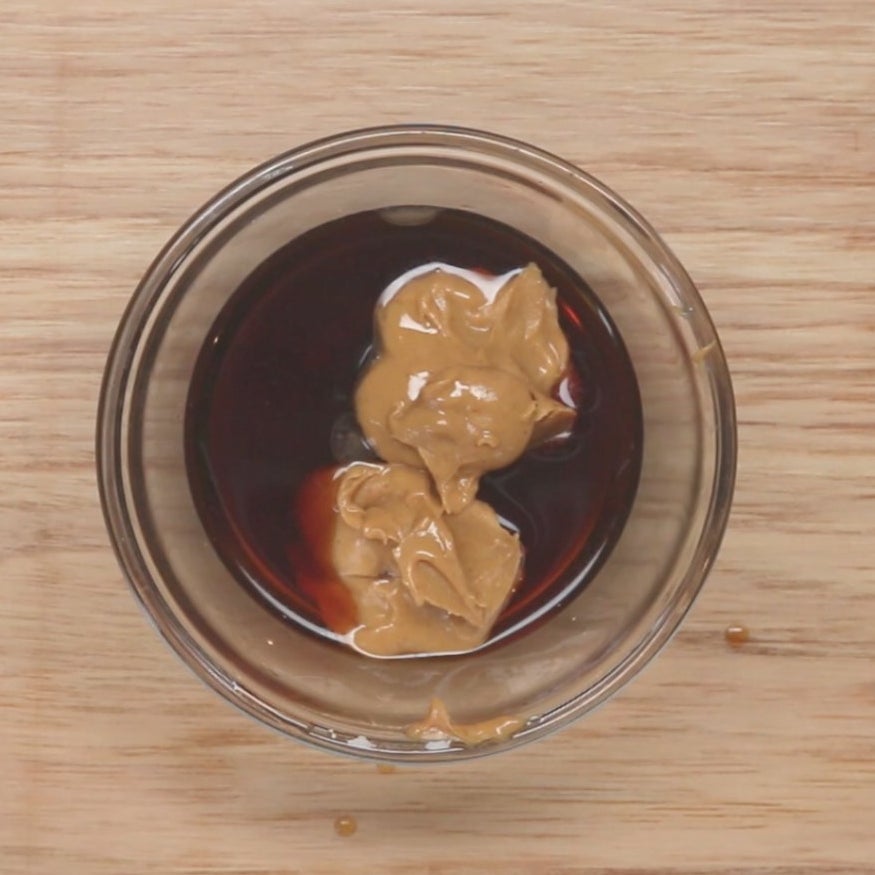 Heat a little oil in a large pan, then add the carrot noodles and cook them for a couple minutes. Add shredded chicken, scallions, and the peanut sauce, and stir everything together.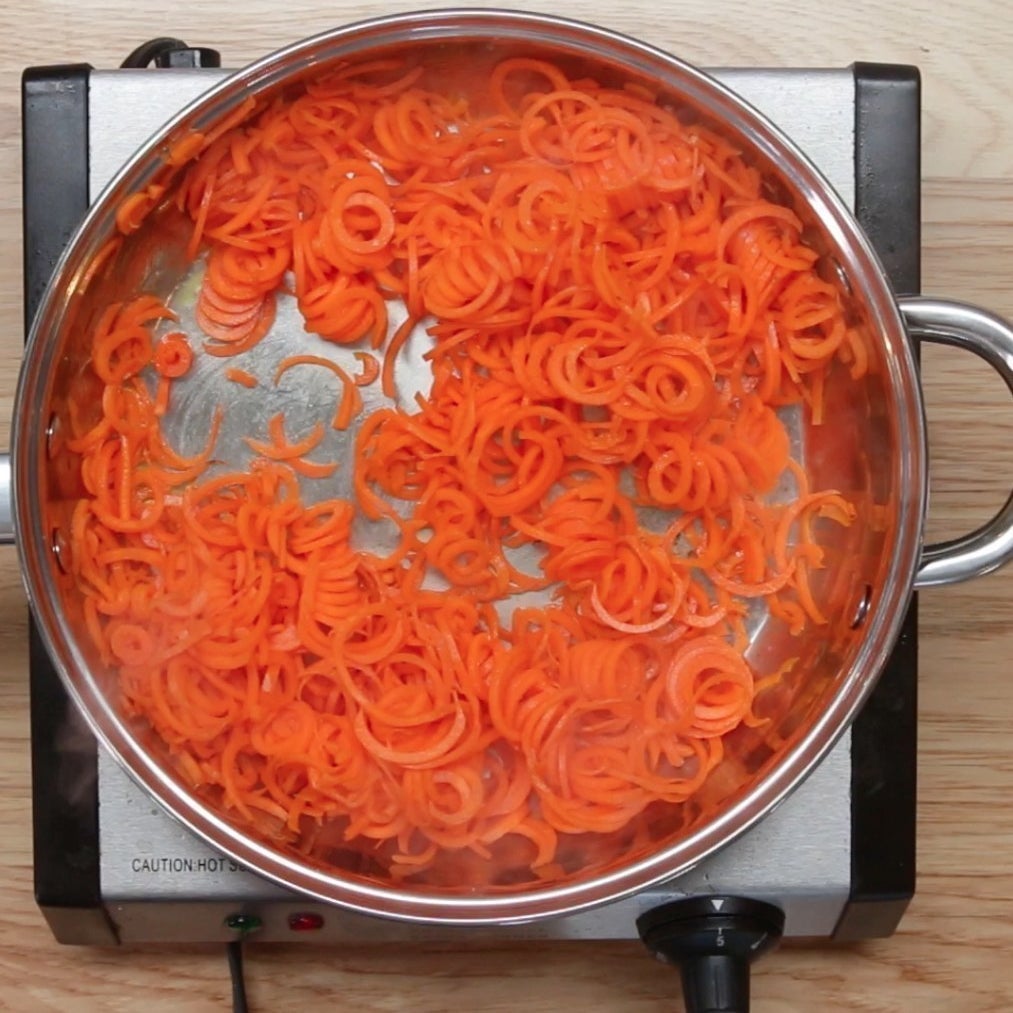 Once the chicken is heated, add chopped cilantro and stir everything again. Once it's all mixed together, you're done!
All that's left to do is eat! And ~twirl~, for those extra style points.
Carrot Noodles with Chicken and Peanut Sauce
Servings: 2
Recipe by Christine Byrne
INGREDIENTS
4 medium carrots, peeled
1 tablespoon unseasoned rice vinegar
2 tablespoons soy sauce (or tamari, if you're gluten-free)
2 tablespoons creamy peanut butter
1 tablespoon canola oil
4 scallions, whites thinly sliced, greens cut in 1-inch pieces
8 ounces cooked chicken, skin removed, shredded
¼ cup cilantro leaves, roughly chopped

INSTRUCTIONS
1. Use a spiralizer to spiralize the peeled carrots into "noodles". If you don't have a spiralizer, you can use a vegetable peeler to shave the carrots into ribbons, but it won't be exactly the same.
2. In a small bowl, stir together rice vinegar, soy sauce, and peanut butter to make the peanut sauce. Set aside.
3. Heat canola oil in a medium skillet over medium heat. Add the carrot noodles and season with salt. Cook, stirring often, just until the carrots start to soften, about 2 minutes. Add the scallions and cook, stirring, just until the scallion whites start to soften, about a minute. Add the chicken and peanut sauce and cook, stirring, until the chicken is hot and everything is coated in sauce. Add cilantro, stir together, and remove the noodles from the heat.
4. Serve immediately, with extra cilantro, if you want.