Here's A Healthy Chicken Dinner To Eat Tonight
If you've never thought to make these at home, think again.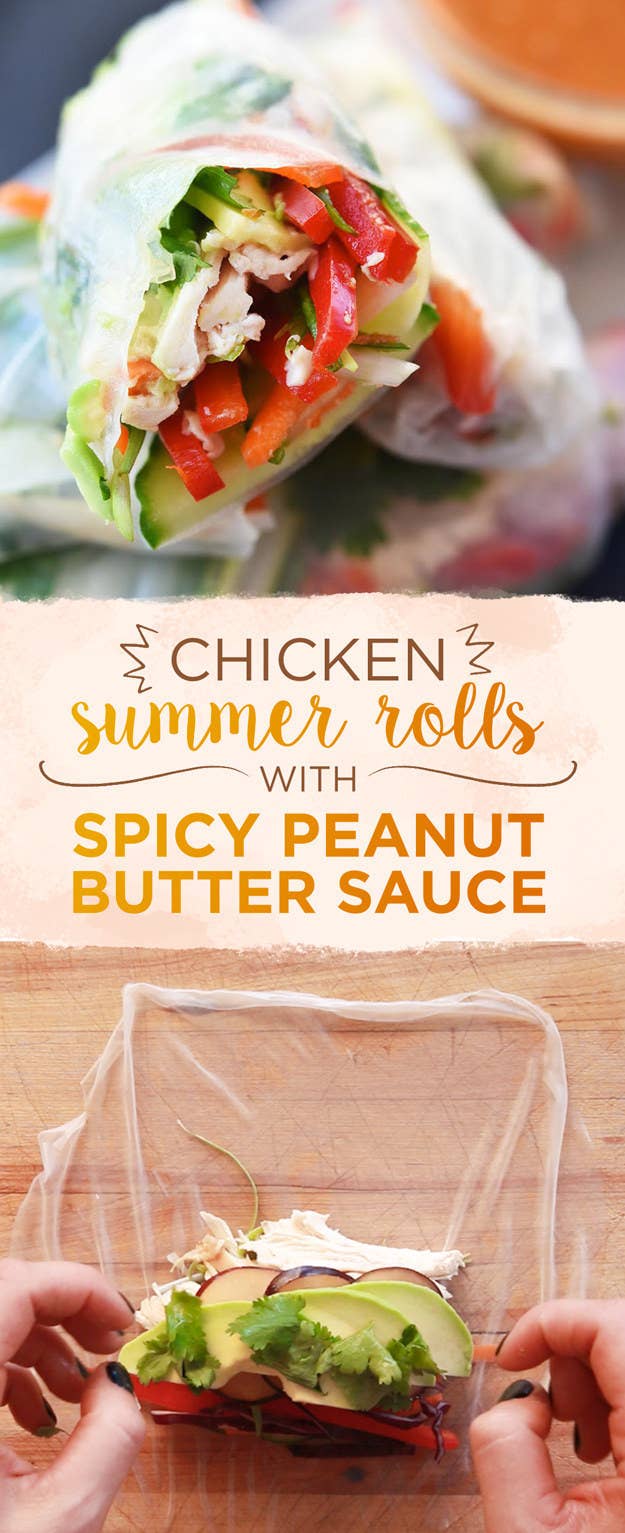 By far, the most important part of these summer rolls is assembling your mise en place — that's basically a fancy (FRENCH! Ooo La La!) way of saying "prepared and measured ingredients" — ahead of time.
Then, all there is to it is soaking the rice paper wrappers, carefully laying them on a clean, flat surface...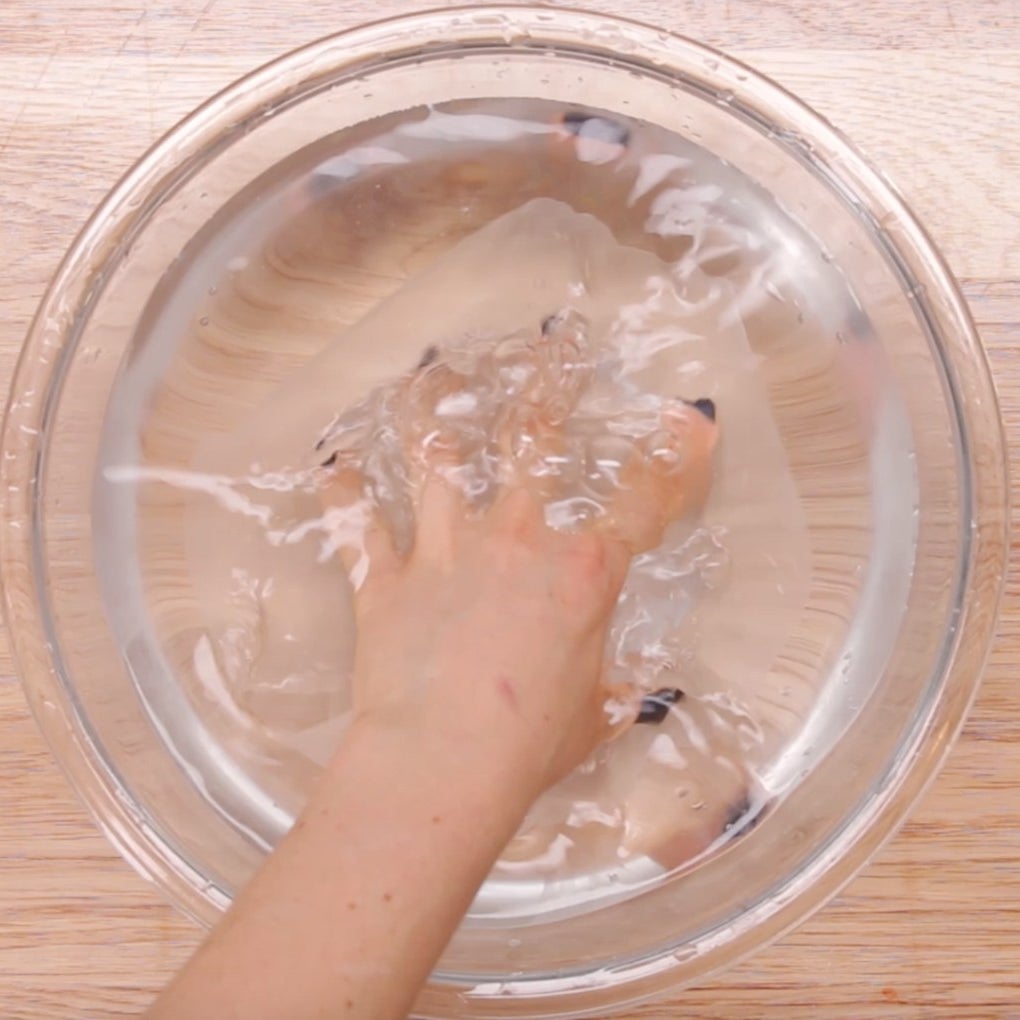 ...piling on the fillings...
The dipping sauce is a magical combination of rice vinegar, sriracha, honey, and PEANUT BUTTER.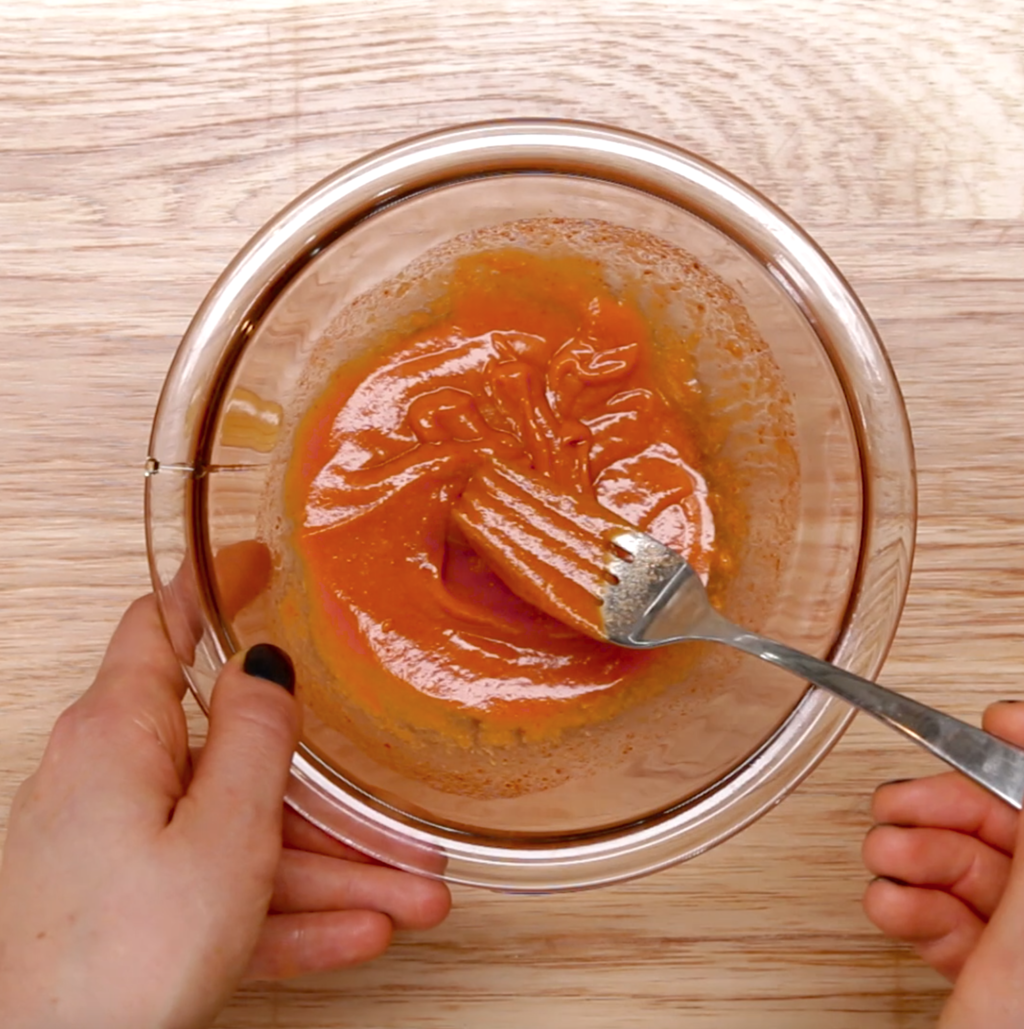 No-Cook Chicken Summer Rolls with Spicy Peanut Sauce
Makes 4 servings
recipe by Christine Byrne and James Keller
INGREDIENTS
For the summer rolls:
12 8 ½-inch rice paper wrappers
1 large English cucumber, thinly sliced
2 medium carrots, peeled into ribbons about 3-inches long
2 large bell peppers, cored and thinly sliced
1 small head red cabbage, cored and thinly sliced
1 bunch scallions, sliced lengthwise into matchsticks about 3-inches long
1 small rotisserie chicken, skin removed, shredded
3 large plums, cored and thinly sliced
2 large, ripe avocados, cored and thinly sliced
¼ cup fresh cilantro leaves
For the dipping sauce:
3 tablespoons unseasoned rice vinegar
2 tablespoons Sriracha
1 tablespoon honey
2 tablespoons creamy peanut butter
PREPARATION
For the summer rolls:
Fill a large mixing bowl or flat-bottomed container with warm water. Working with one wrapper at a time, soak the wrapper in the water until soft, about 30 seconds, then carefully lay the softened wrapper over a flat surface. Lay a few pieces of each of the remaining ingredients (the vegetables and the chicken) in a row, roughly two inches above the bottom of the wrapper, leaving at least 2 inches on each side. Form the roll by gently tucking the sides of the wrapper over the pile of chicken and vegetables and rolling everything up, from the bottom to the top. Repeat with the remaining wrappers and ingredients.
For the dipping sauce:
Combine all ingredients in a medium mixing bowl and stir vigorously with a fork to combine.
Serve the summer rolls immediately, with the dipping sauce on the side.