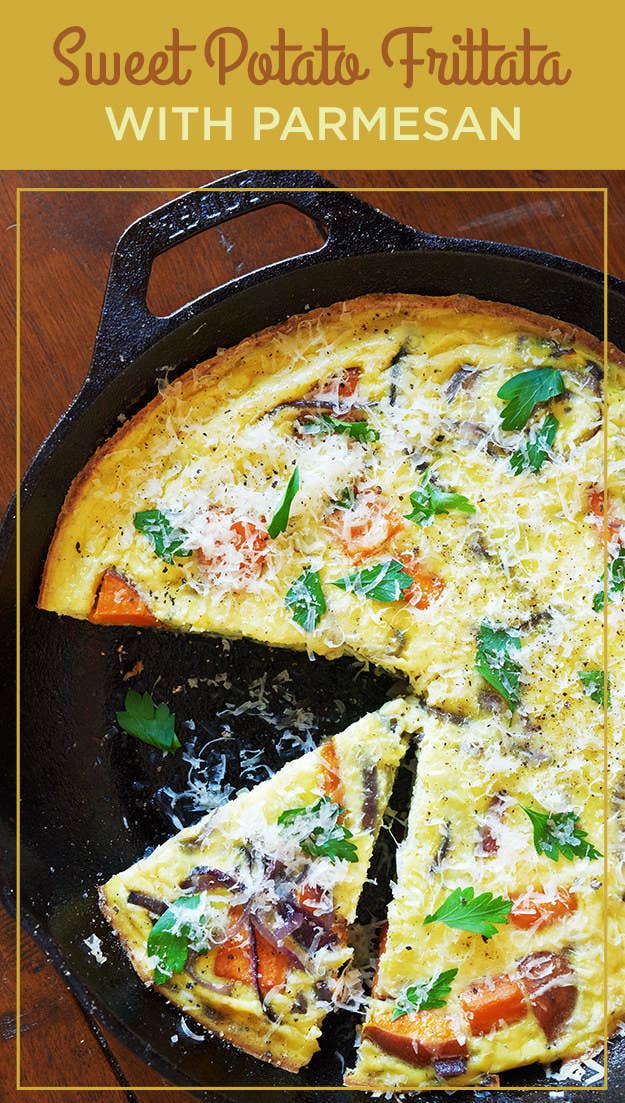 Breakfast for dinner is always a good idea.
Especially when it can be done on the cheap, like in this recipe. We used sweet potatoes to make the frittata filling enough for dinner, but just about any firm veggies (like broccoli or red peppers) would work, too. You could also add ham or crispy bacon.
The eggs bake off in the oven, so you don't have to worry about overcooking or undercooking them. And sour cream — mixed directly into the batter — is the secret ingredient that gives the frittata extra richness and tang.
Here are the ingredients: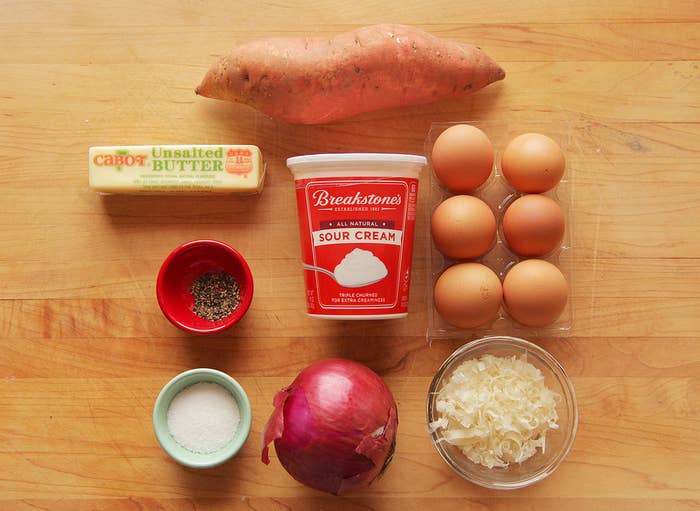 Start by slicing the sweet potato into one-inch chunks: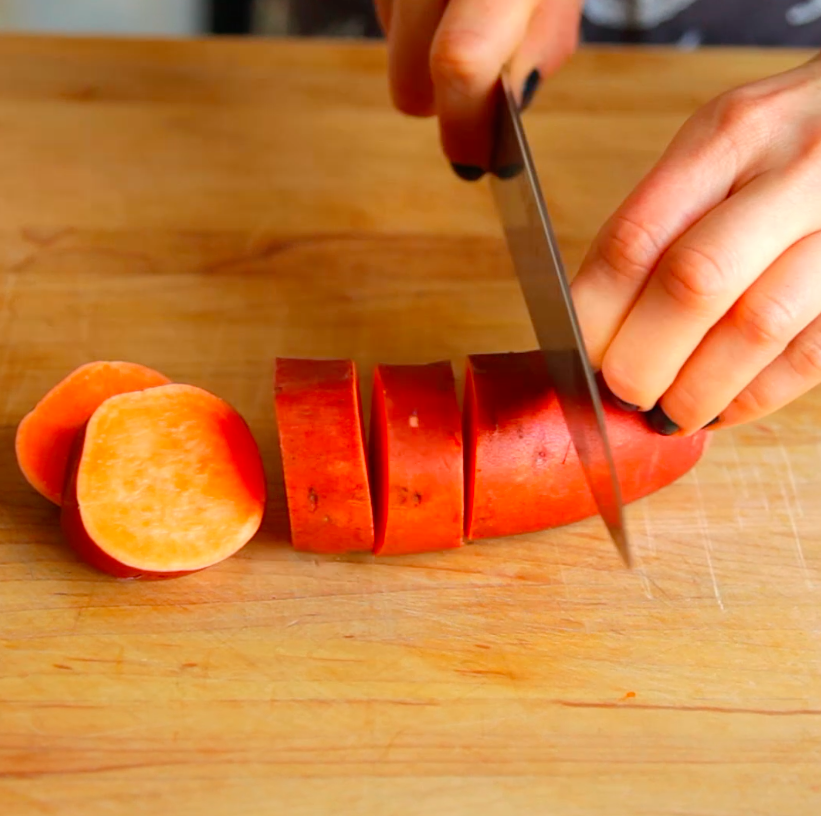 Then quarter them:
Next, peel and halve the onion — and slice it crosswise: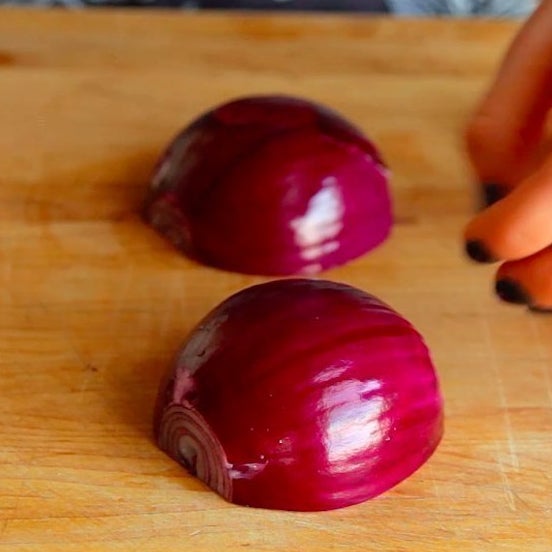 Last, crack six eggs into a large bowl: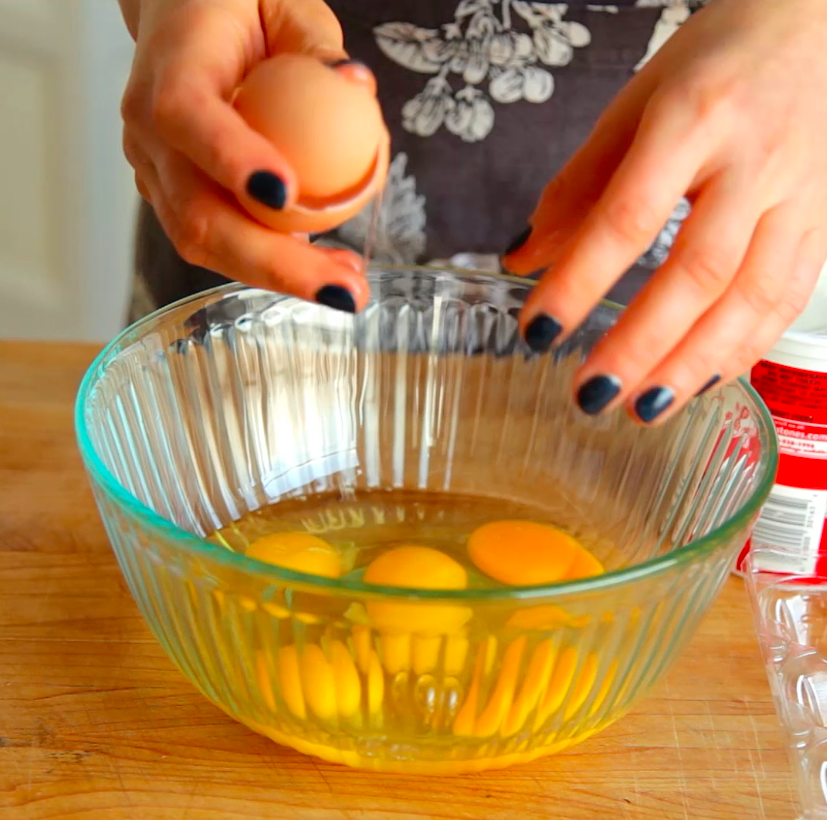 Add sour cream:
And whisk until everything is combined: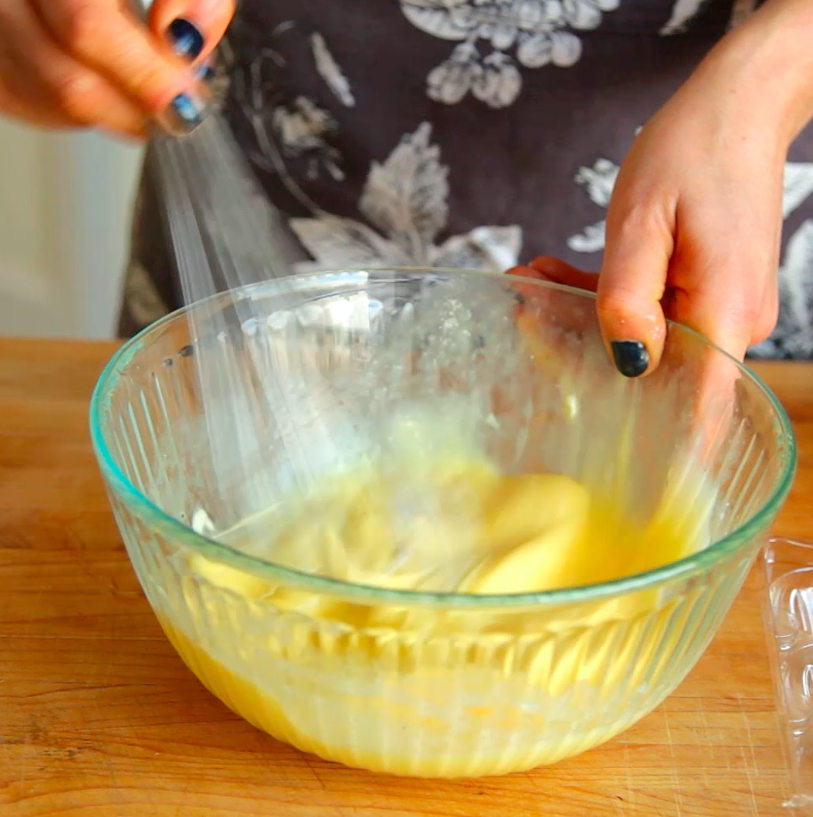 Separately, melt a pat of butter over medium heat in a skillet or oven-safe pan: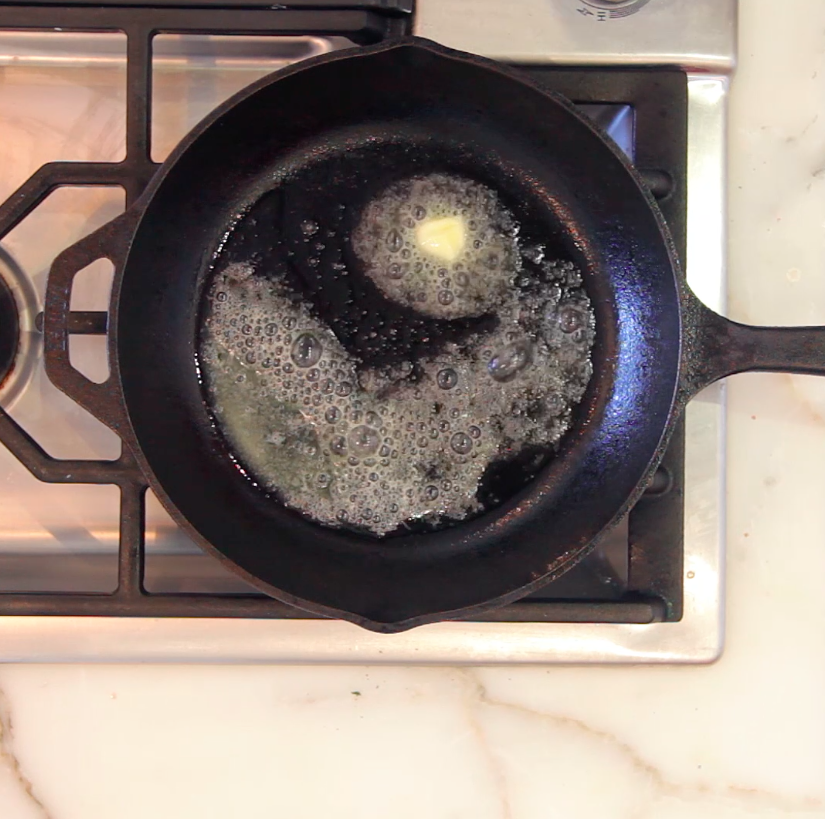 Then add sweet potatoes, onions, and salt and pepper to season: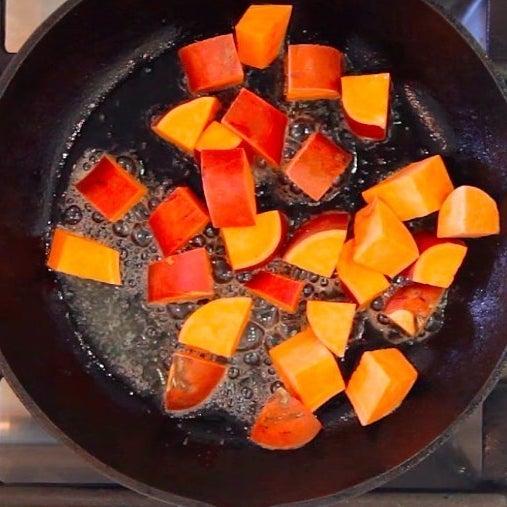 Cook, stirring occasionally, for about 10 minutes...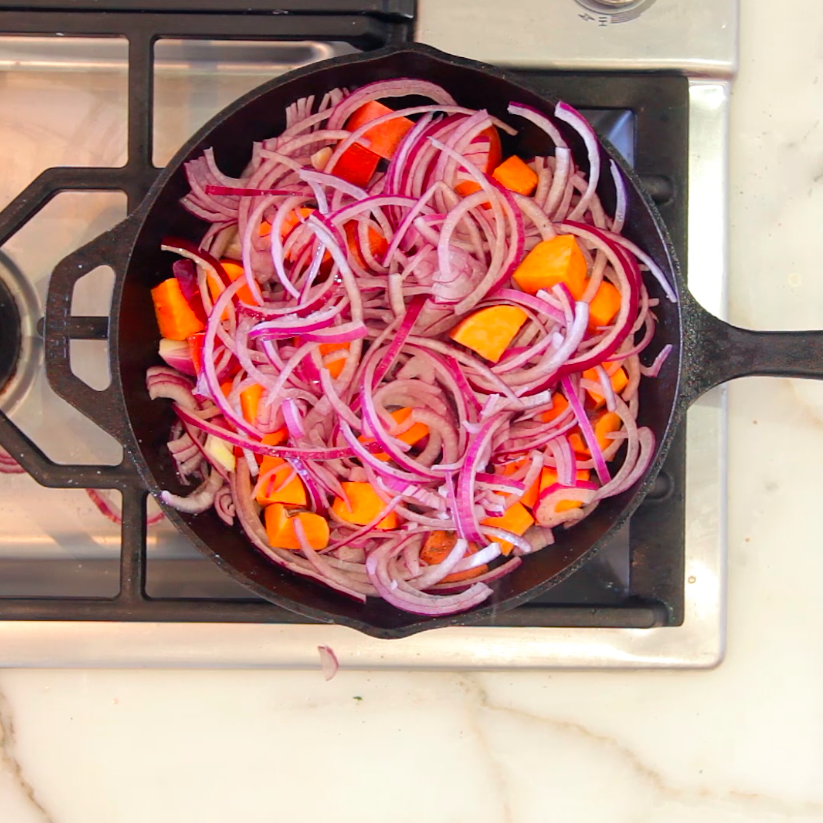 ...until everything softens a bit, like this: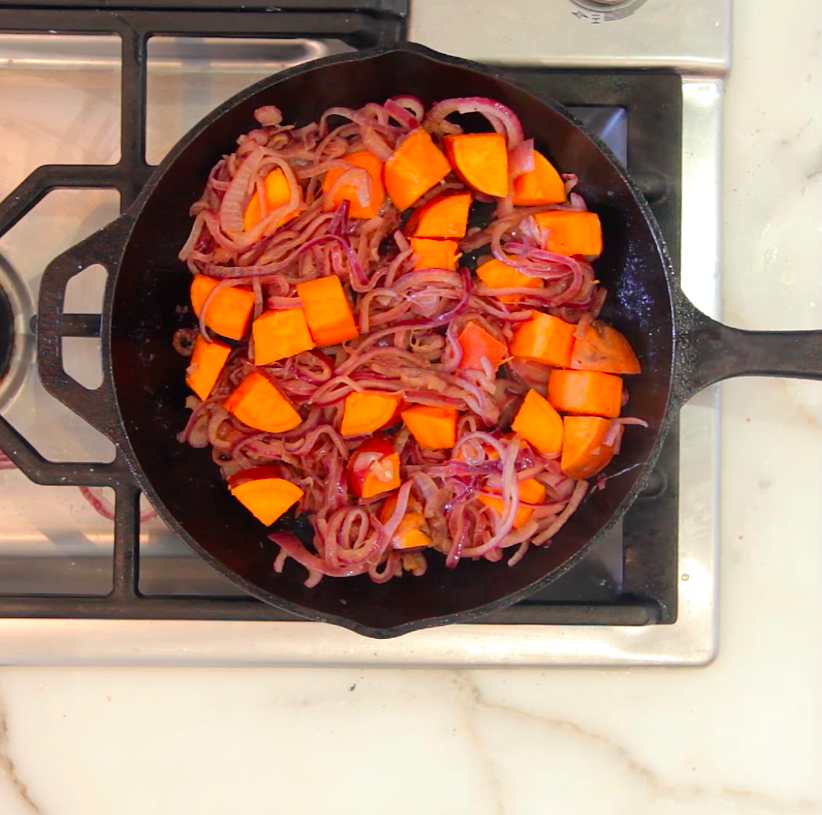 Pour the egg mixture over the top: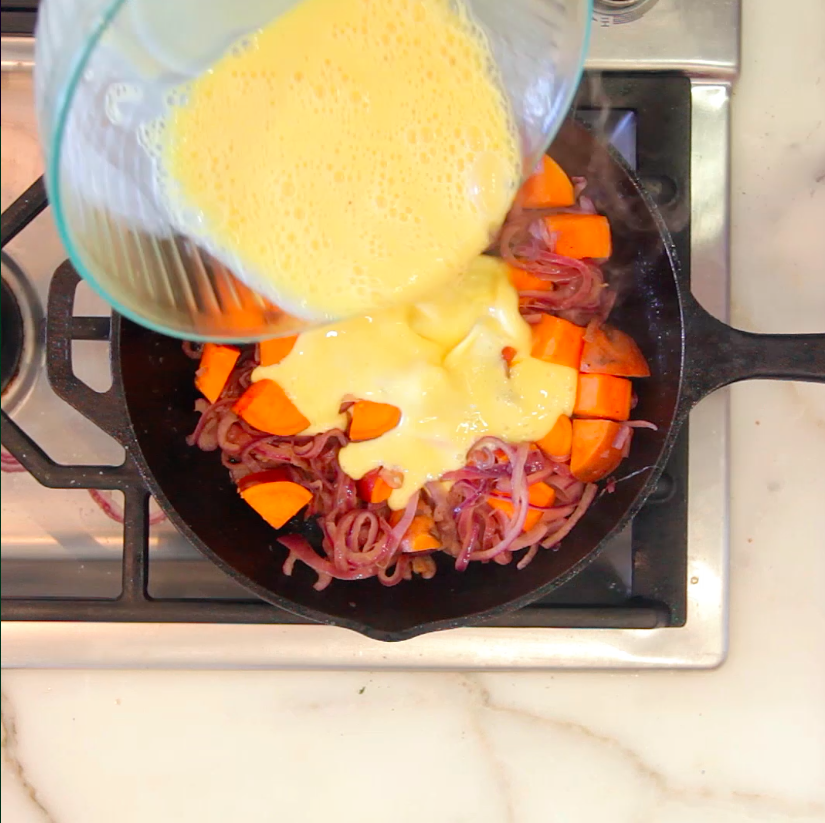 Add some Parmesan: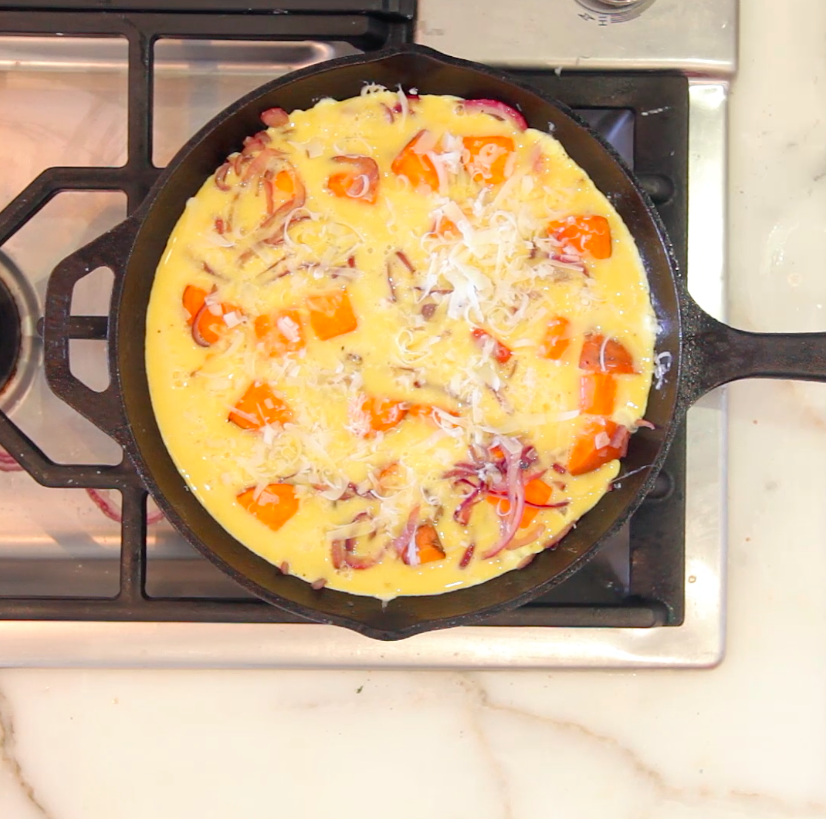 Then toss into the oven for 12 to 15 minutes at 350°F: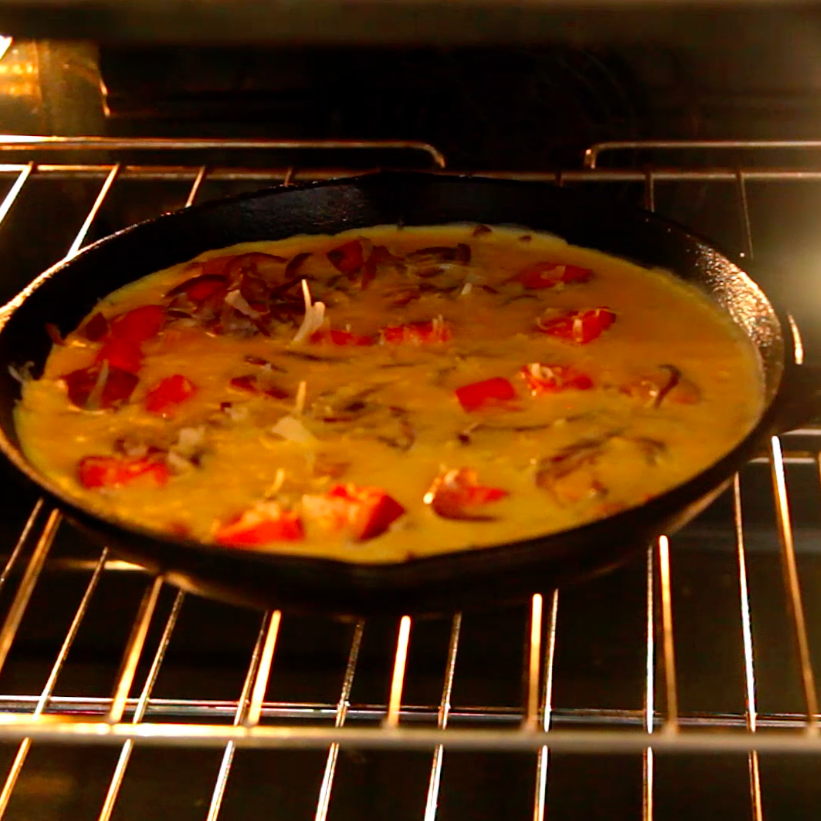 Let cool slightly, then dig in!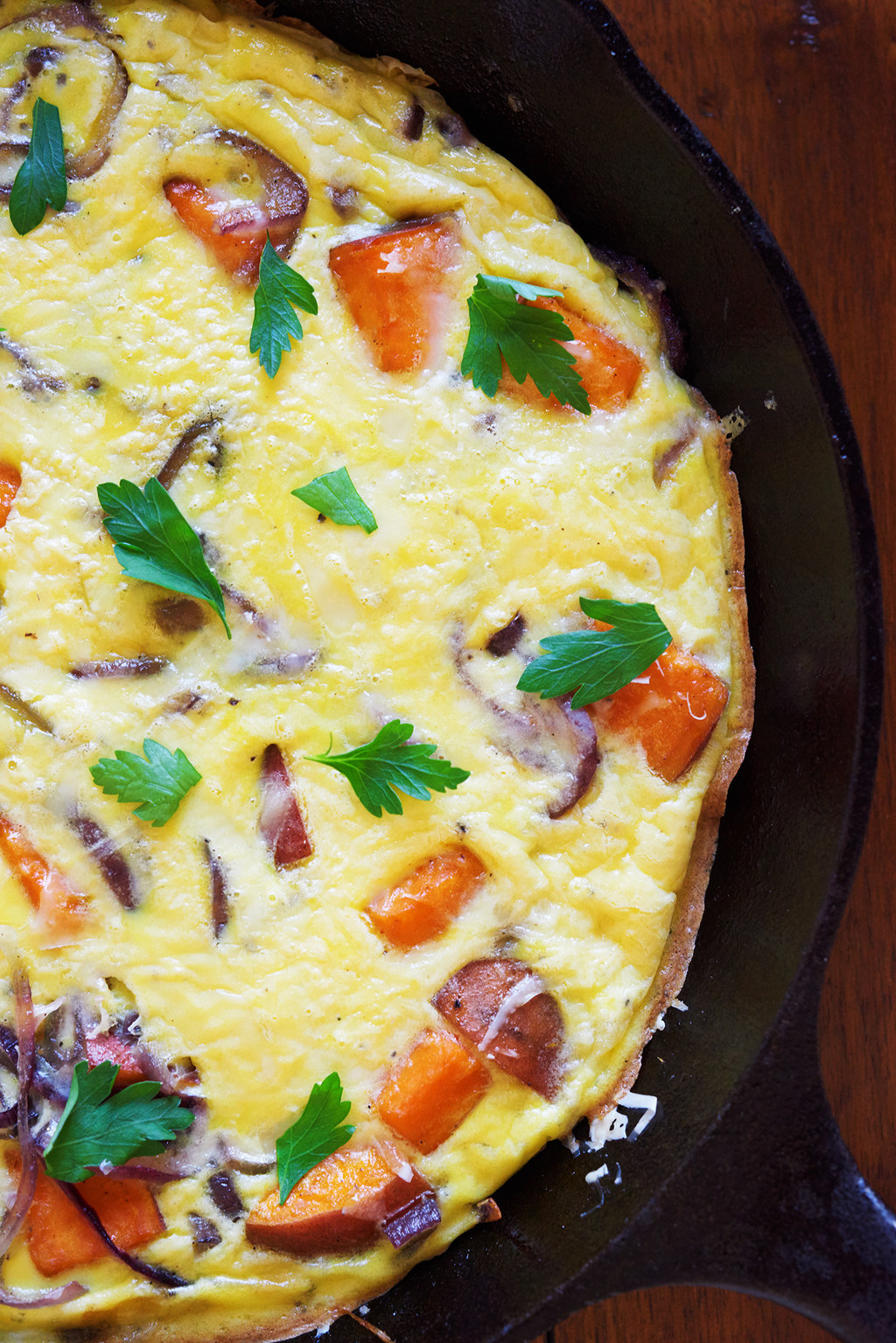 Sweet Potato Frittata With Parmesan
Recipe by Christine Byrne
Makes 2 servings
INGREDIENTS
1 Tbsp. unsalted butter
Medium sweet potato (about ⅓ pound), chopped in rough ½-inch cubes
Large red onion (about ½ pound), thinly sliced
Kosher salt and freshly ground pepper
6 large eggs
3 Tbsp. sour cream
3 Tbsp. grated Parmesan cheese
PREPARATION
Preheat the oven to 350°F. Heat a large, oven-safe cast iron (or nonstick, if you don't have a cast-iron) skillet over medium heat, and add the butter to melt. Add the sweet potato and onion, season with salt and pepper, and cook, stirring often, until the onion is soft and translucent and the sweet potato is soft but still a little al dente, 10 to 12 minutes.
Meanwhile, beat the eggs in a medium mixing bowl, then add the sour cream, season with salt and pepper, and beat again until everything is combined. Spread the vegetables out into an even layer in the skillet and, with the skillet still over medium heat, pour the egg mixture on top, then sprinkle with the cheese. Transfer the skillet to the preheated oven and cook until the frittata is puffed, set on top, and just barely starting to turn light brown around the edges, 12 to 15 minutes. Let the frittata rest in the skillet for at least 5 minutes, then flip it out onto a cutting board, slice, and serve.

For even more step-by-step dinners, click here.