9 Ingenious Food Hybrids That Deserve To Be Famous
That is not an objective opinion because we created them all.
Good Morning America asked BuzzFeed Food editors to come up with nine original recipes for food mashups, then debut them on air over the course of three days, and let viewers pick the best.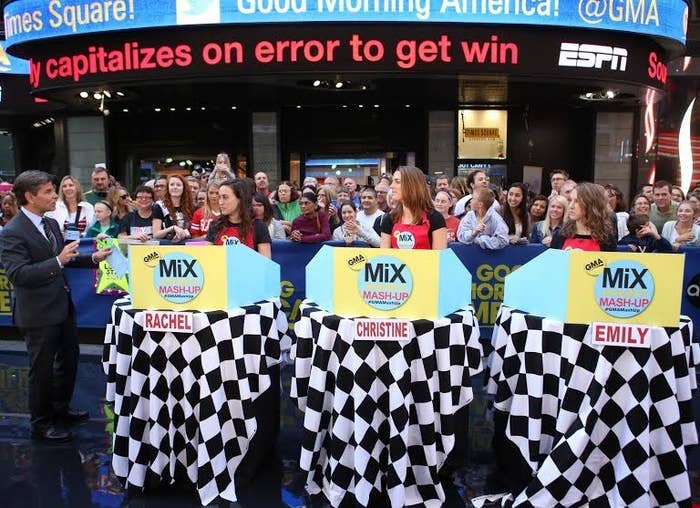 We spent weeks brainstorming ideas, then testing and photographing them in the BuzzFeed Test Kitchen.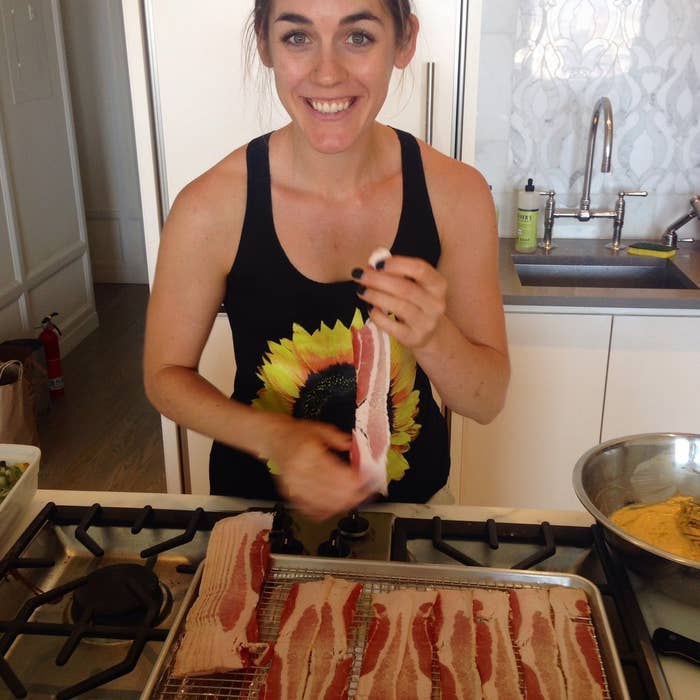 Here's how it all went down.

Breakfast Lasagna Benedict (Runner Up)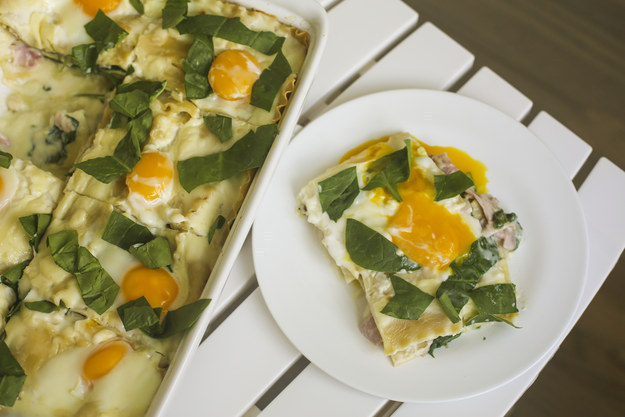 Coffee Crumb Cake French Toast (Runner Up)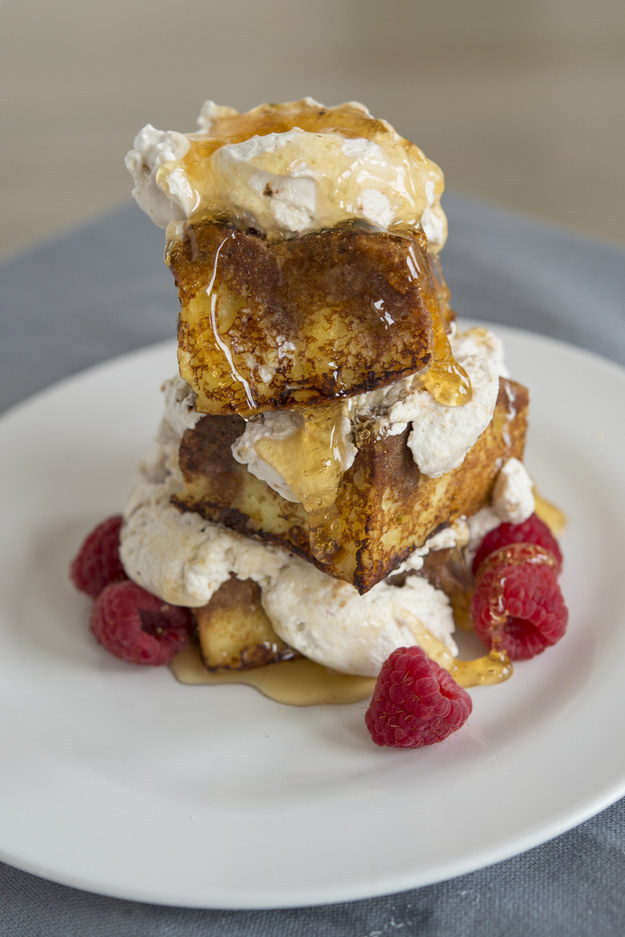 Bacon, Egg and Cheese Wafflebrown Sandwich (THE WINNER of Day 1!)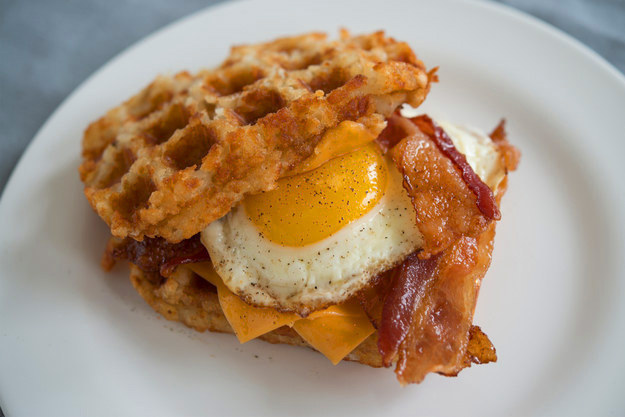 7-Layer Potaco Salad (Runner Up)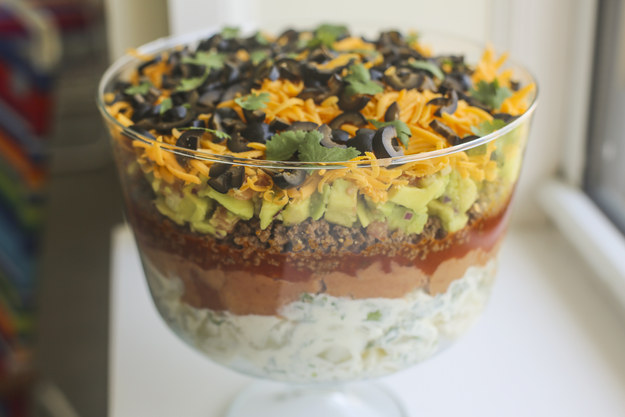 Chili Mac 'n Cheese Fries (Runner Up)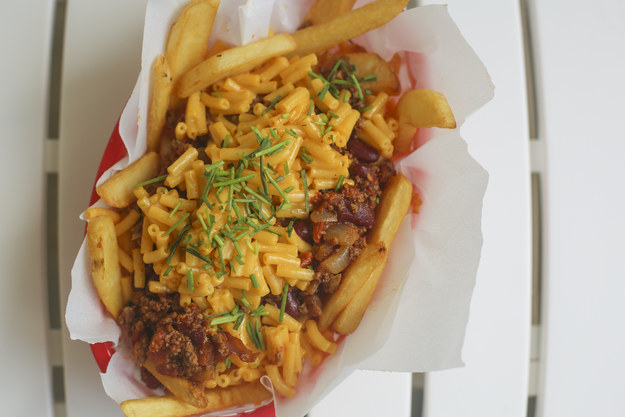 Pimento Cheeseburger Corndog (THE WINNER of Day 2!)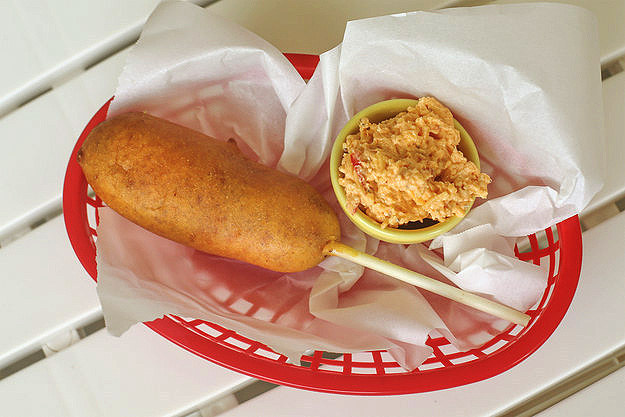 Salty Pretzel S'moresicle (Runner Up)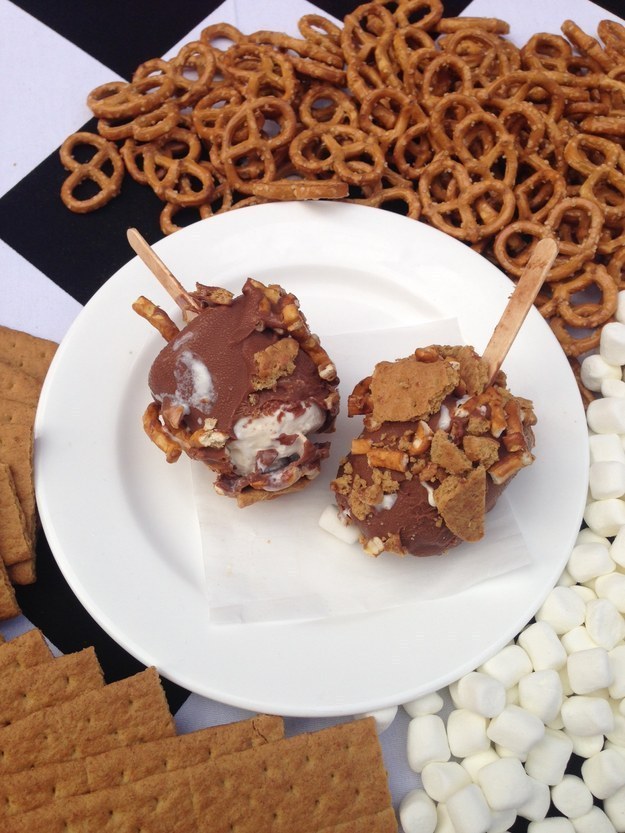 Banana Pudding Cannoli A.K.A. "Bannoli" (Runner Up)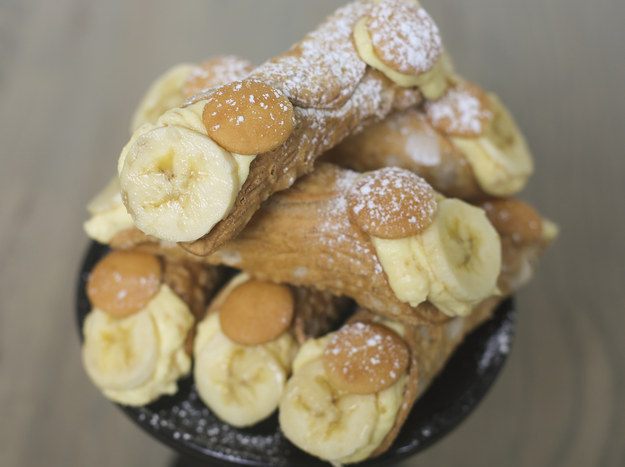 Blueberry Pie Tacos (THE WINNER of Day 3!)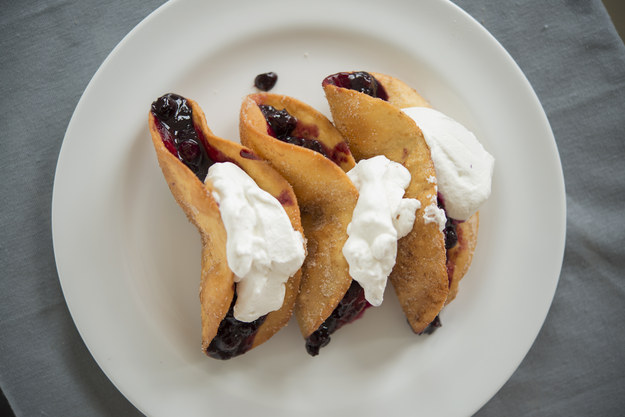 In the end, the PImento Cheeseburger Corn Dog was crowned champion of the whole tournament.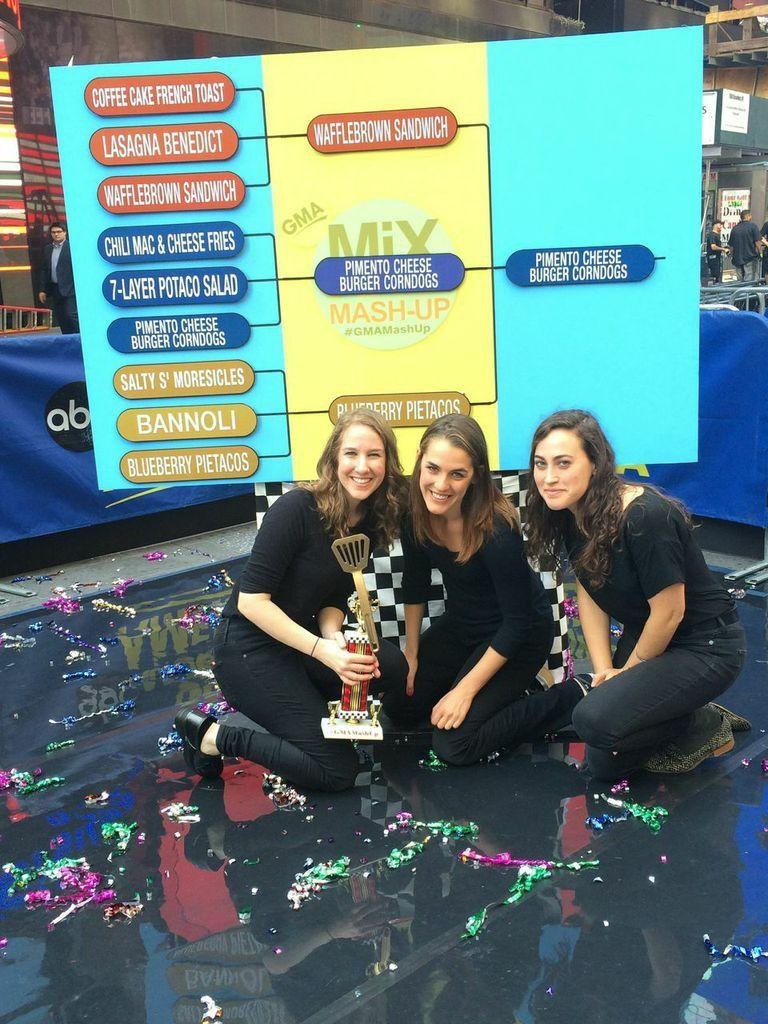 (Which it deserved, because it is a pimento cheese-stuffed burger fried into a corn dog.)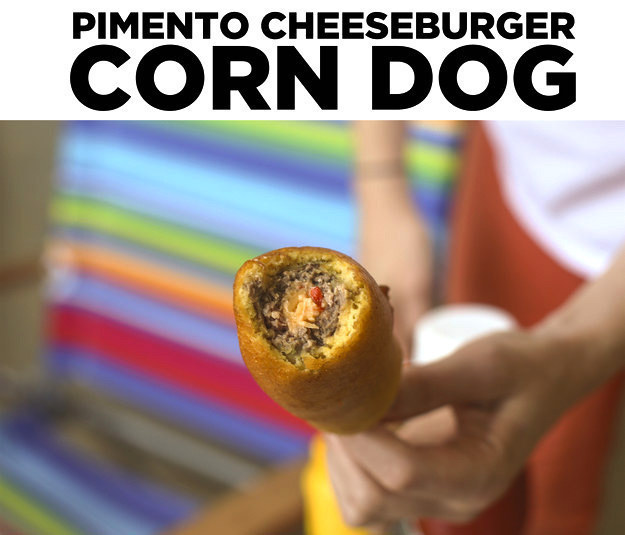 Emily celebrated her win.
Rachel and Christine watched, heartbroken.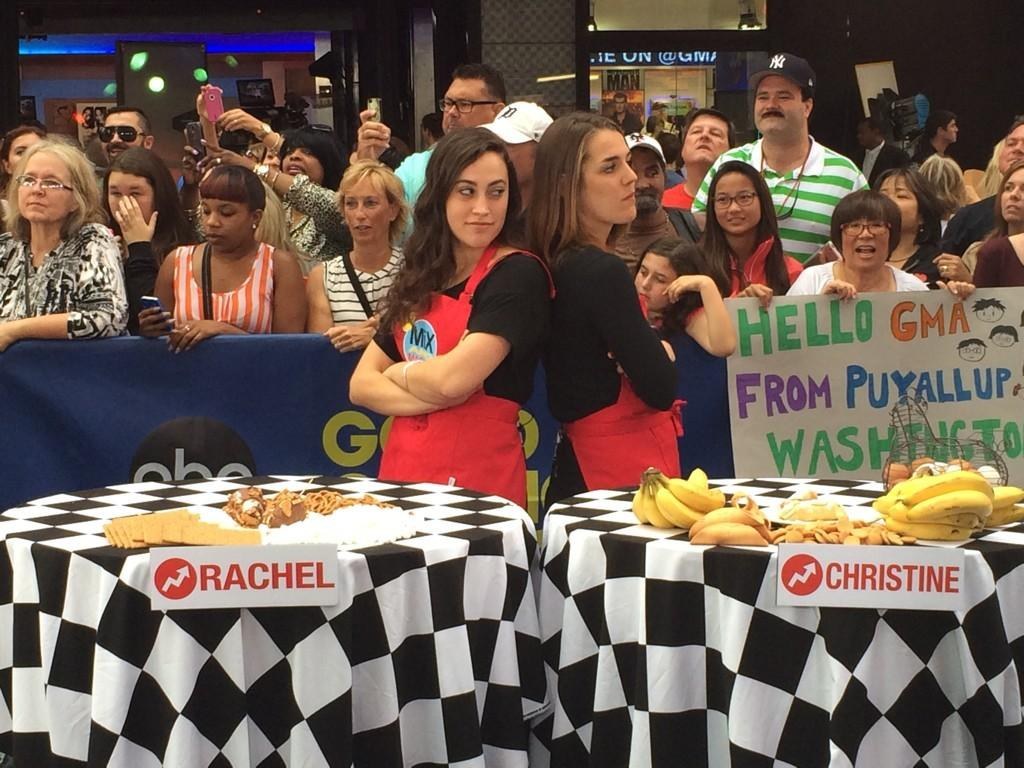 But at the end of the day, everyone was a winner. Watch the full #GMAMashUp here.