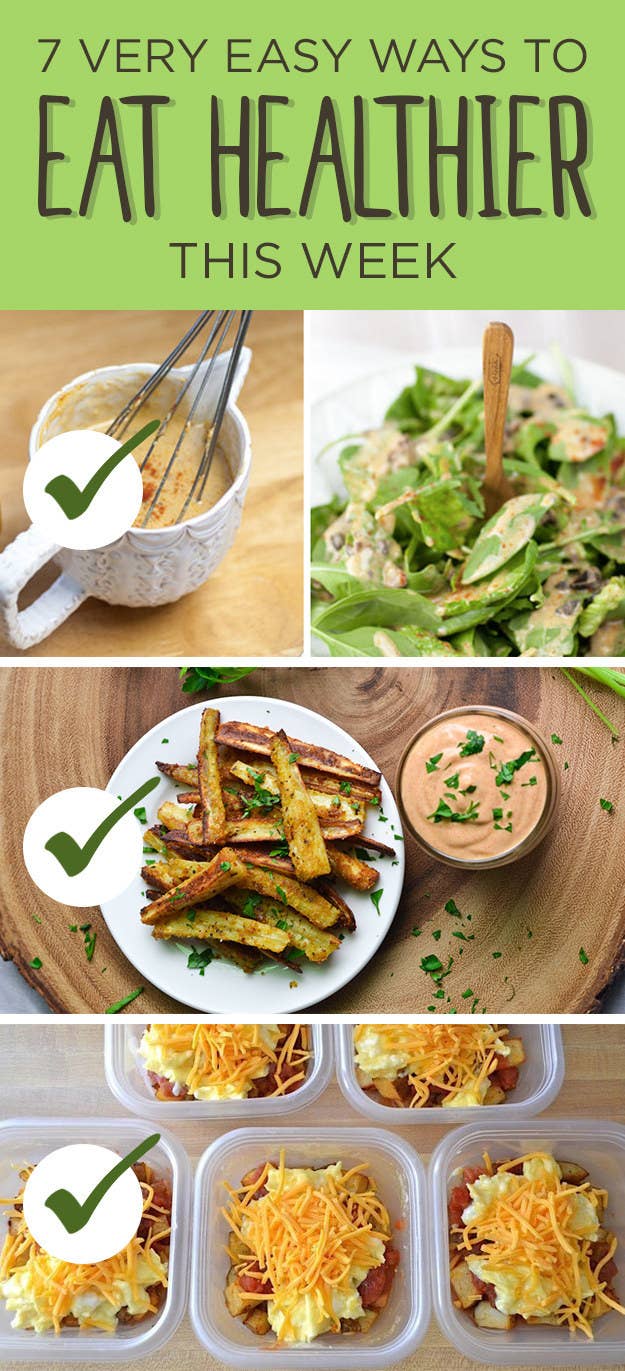 1.
Take advantage of all the root vegetables in every grocery store and farmer's market right now by turning them into HEALTHIER FRIES!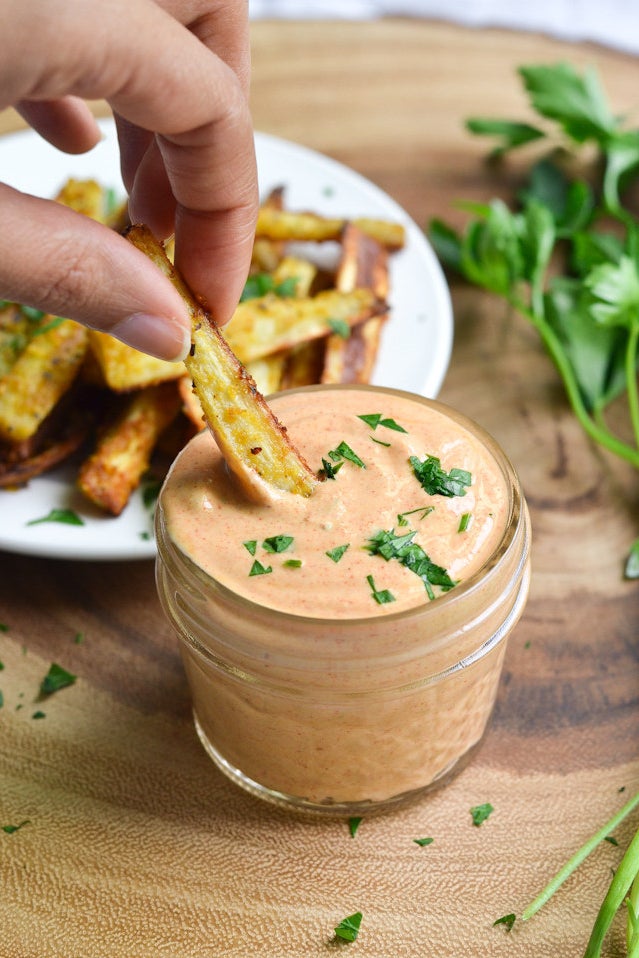 2.
Make these cheap, easy, and FREEZABLE breakfast bowls ahead of time for busy mornings.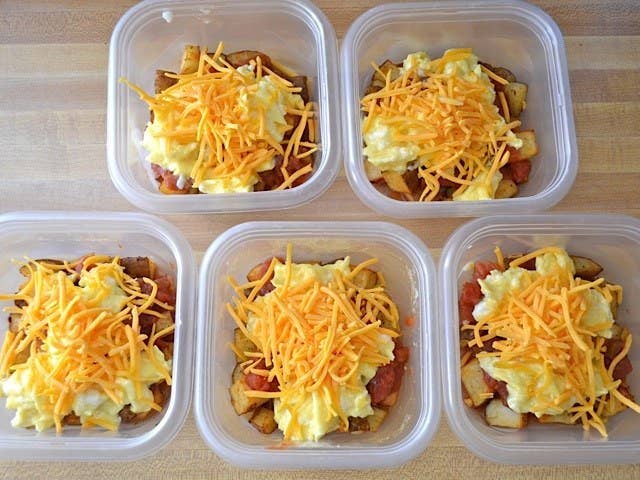 3.
Next time you cook a winter squash, roast the seeds along with the flesh. They're great as a snack, or on salad.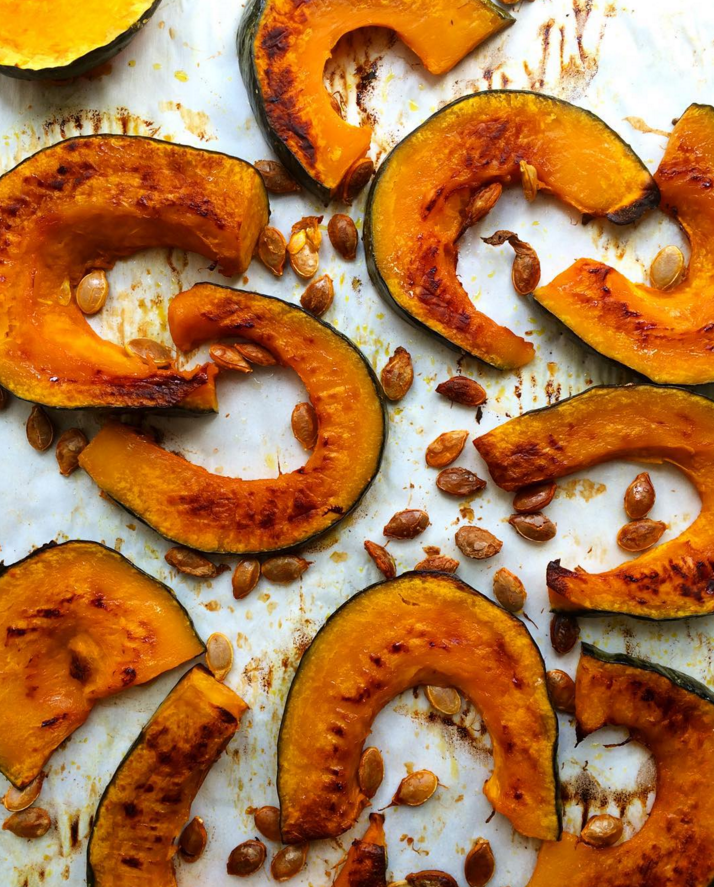 4.
Stop buying hummus and learn to make it yourself.

5.
Hummus is also great for making creamy, flavorful salad dressings without any mayonnaise or dairy.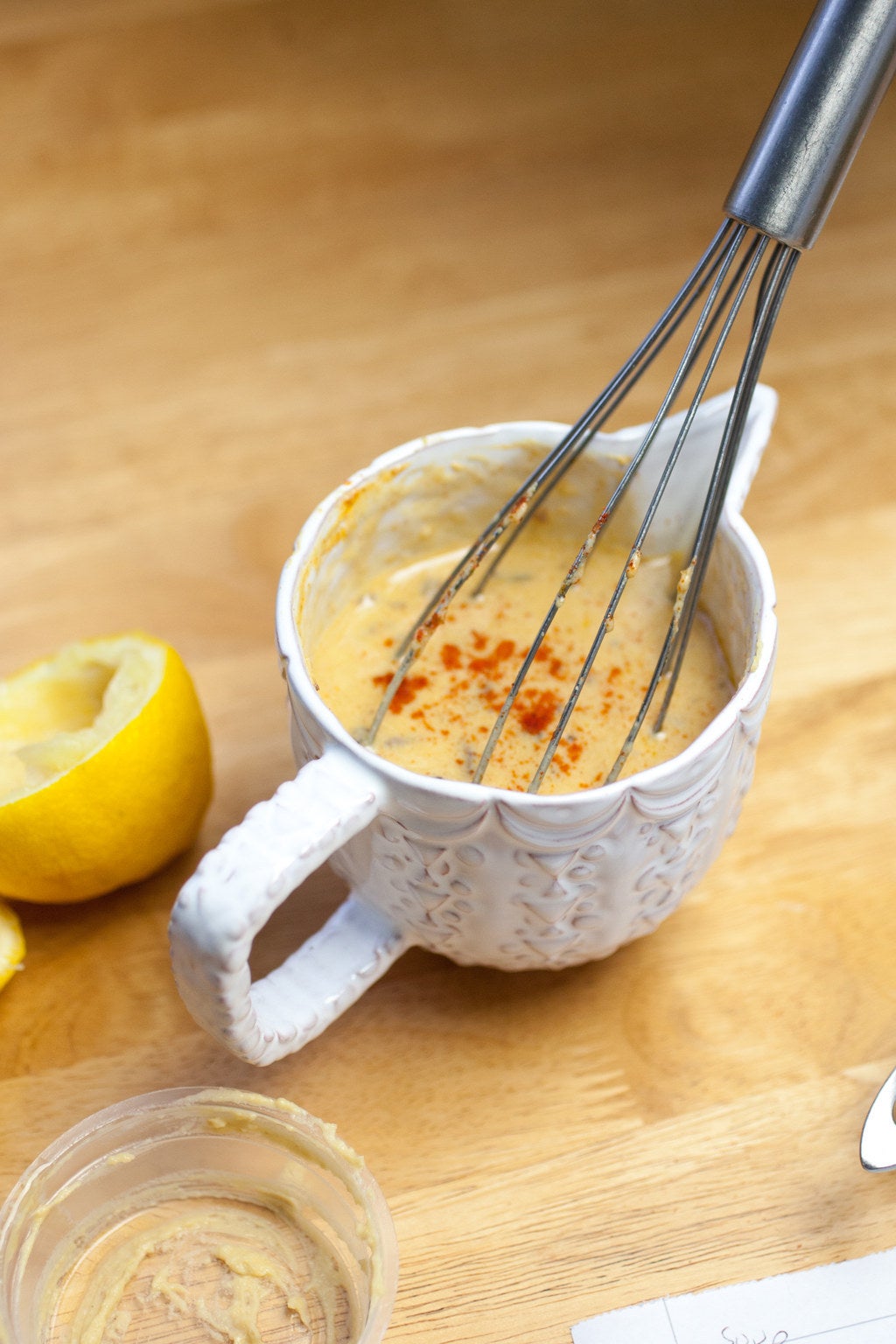 Here's a great Greek hummus salad dressing. Really though, all you need to do is combine hummus, citrus juice or vinegar, a little oil, and your seasonings of choice.
6.
Try a grain bowl for lunch. If you want, you can cook an assortment of veggies plus a grain on Sunday, then mix and match all week!
7.
Meatless Monday is a fun way to change things up. It'll also force you to get creative with grains, vegetables, and vegetarian protein.