7 Easy Weeknight Recipes That Use Store-Bought Rotisserie Chicken
Literally no one can resist the siren call of an already cooked grocery-store chicken.

But there's a difference between fresh-from-the-store stuff that you can eat straight out of the box...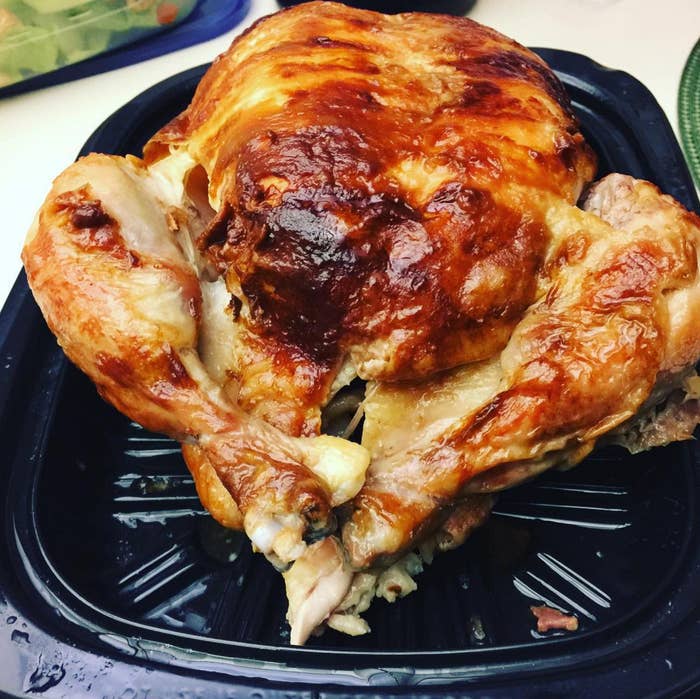 ...and rotisserie chicken that's been sitting in your fridge for a day (or three) and frankly, might need a little help.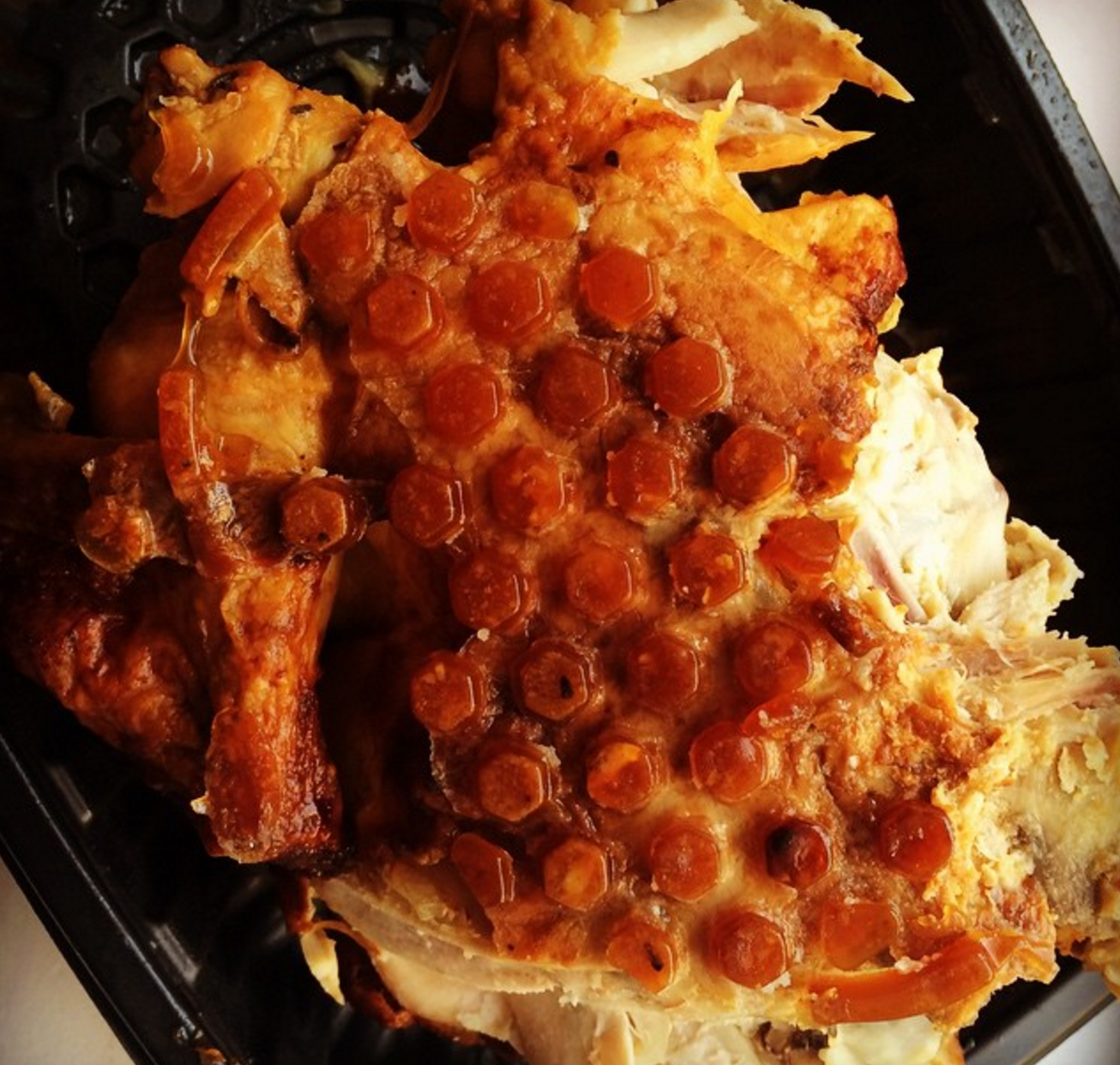 Below, you'll find seven simple ways to upgrade rotisserie chicken. The smartest, most delicious way to ~reinvent~ it actually depends on how long it's been in your fridge and whether you're working with light or dark meat.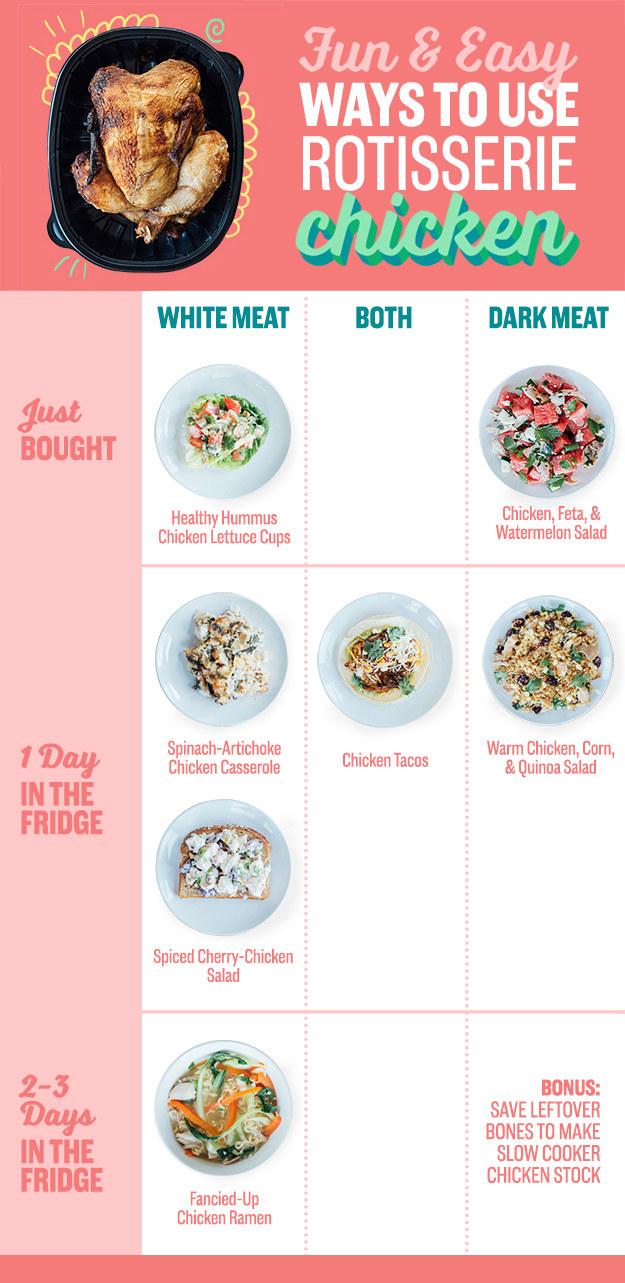 Got all that? Let's do this.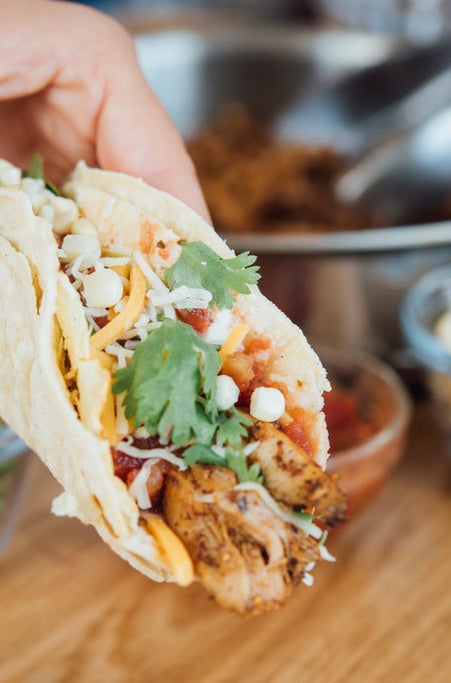 1.
Chicken Taco Bar

2.
Hummus Chicken Lettuce Wraps

3.
Fancied-Up Chicken Ramen
4.
Spinach-Artichoke Chicken Casserole

5.
Spiced Cherry-Chicken Salad

6.
Warm Chicken, Corn and Quinoa Salad

7.
One-Bowl Chicken, Feta, and Watermelon Salad With Mint Dressing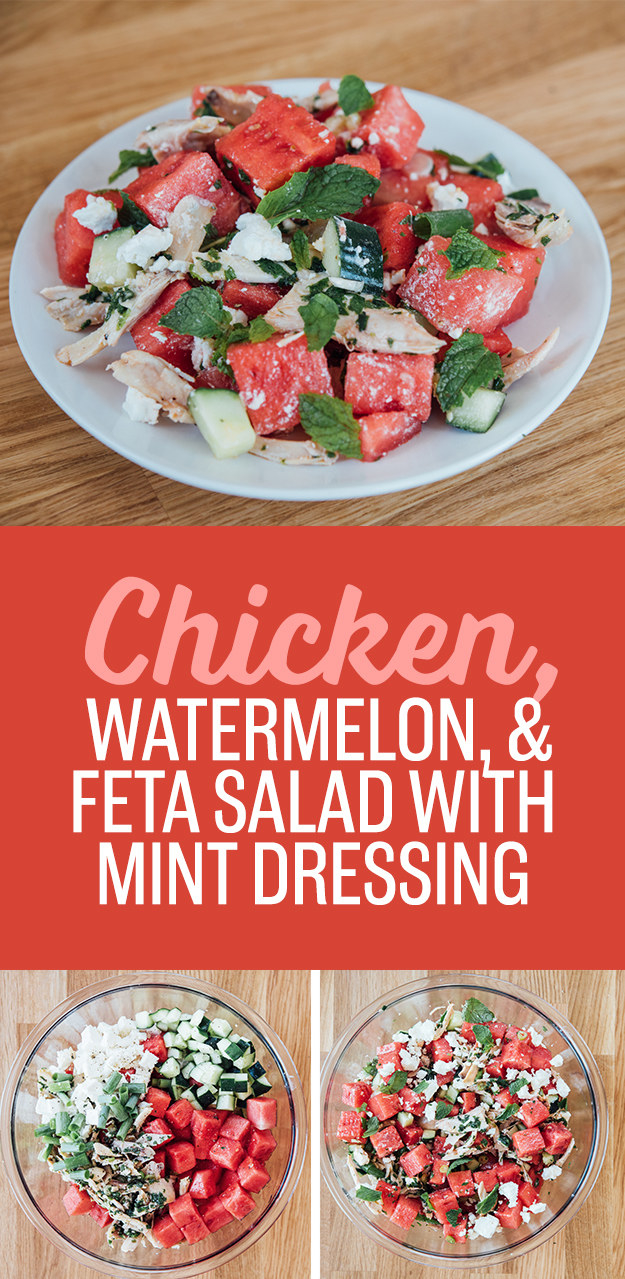 Recipes by Christine Byrne