Everything You Need To Know About Lighting A Charcoal Grill
It's not hard, but it ain't exactly intuitive.

Charcoal grills have a lot going for them. They add just the right amount of smoky flavor...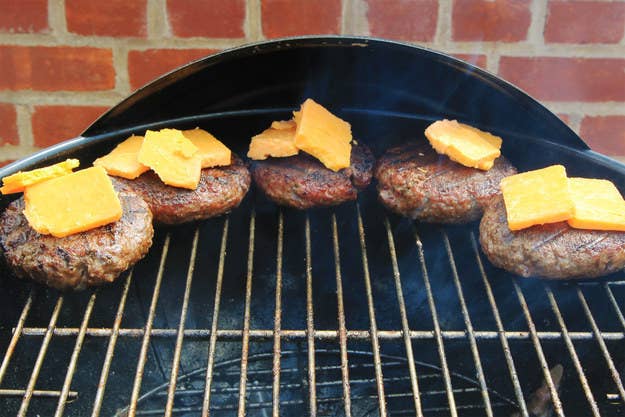 ...and red-hot coals create a perfect, crispy char that's near-impossible on a gas grill.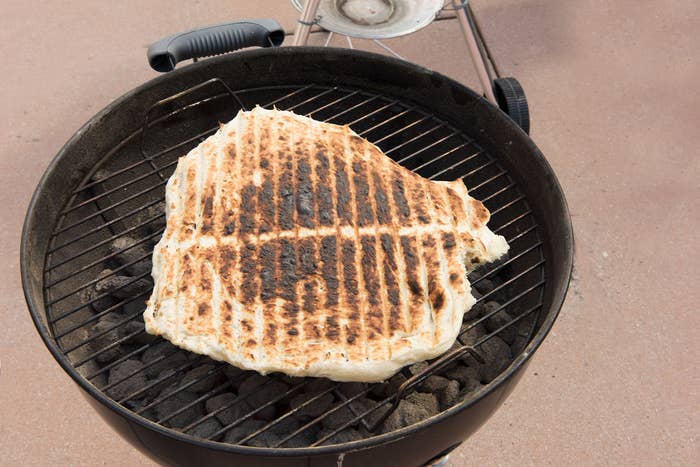 Lighting a charcoal grill can be daunting, but it's actually pretty straightforward.
2.
Crumple a couple sheets of newspaper and stuff them into the bottom section of the chimney.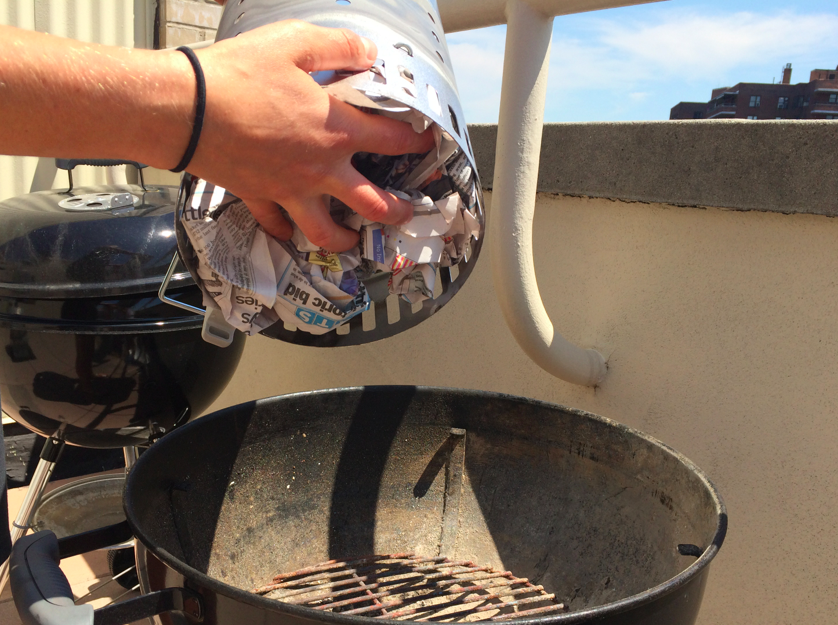 3.
Put a layer of coals over the newspaper, crumple a second sheet of newspaper on top of those coals, and pour a second layer of coals on the very top.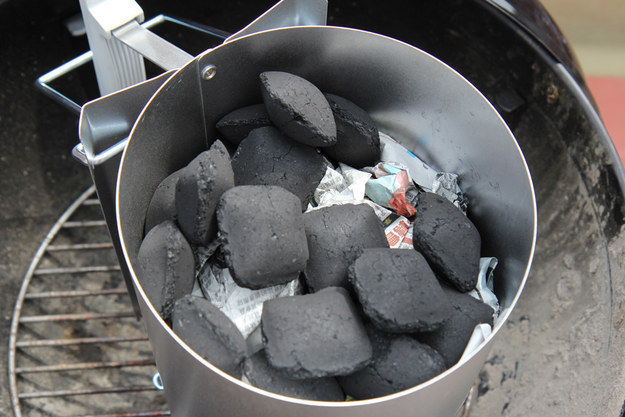 4.
Use a lighter or a match to light the newspaper.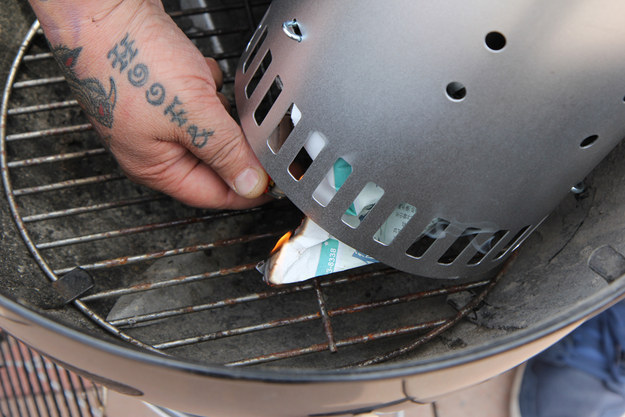 5.
As the newspaper burns the chimney will start smoking. Eventually the newspaper will burn up and the smoke will stop. This doesn't mean you're ready to go, though.
6.
Let the chimney continue to heat until the coals are RED HOT. They'll look like this: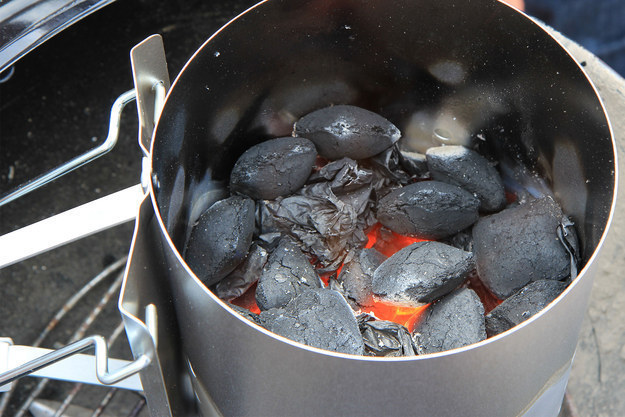 7.
When the coals are hot, make sure the top grill grate is off and dump the coals on top of the bottom grate.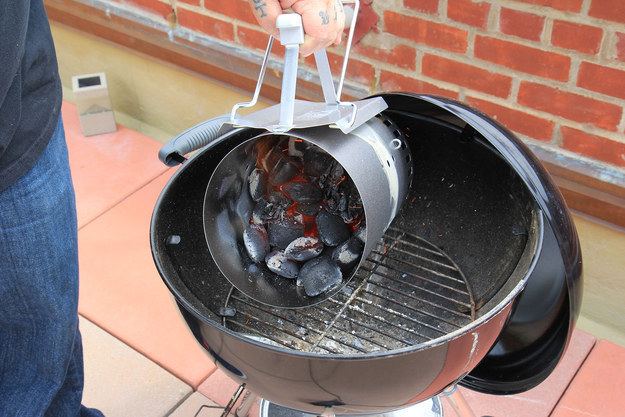 8.
Put the top grill grate back on and let it sit for a few minutes to get really hot.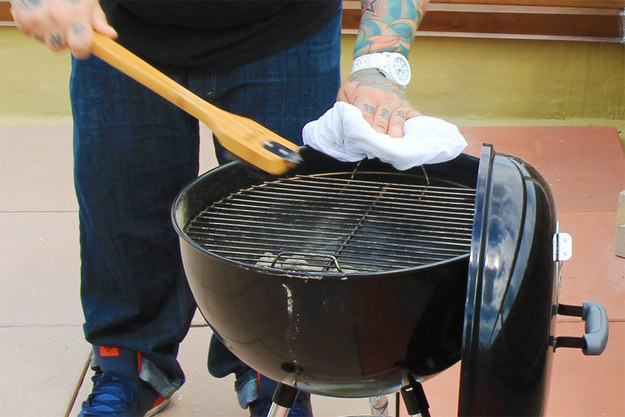 That's it. Happy grilling!