Here's How To Pack 5 Make-Ahead Healthy Lunches
Before you pack the lunches, you should take a look at the whole 5-day lunch plan! Learn more here.
So, you spent some time on Sunday shopping and cooking for the week, and now you need to know exactly how to turn all of that food into 5 easy, portable lunches!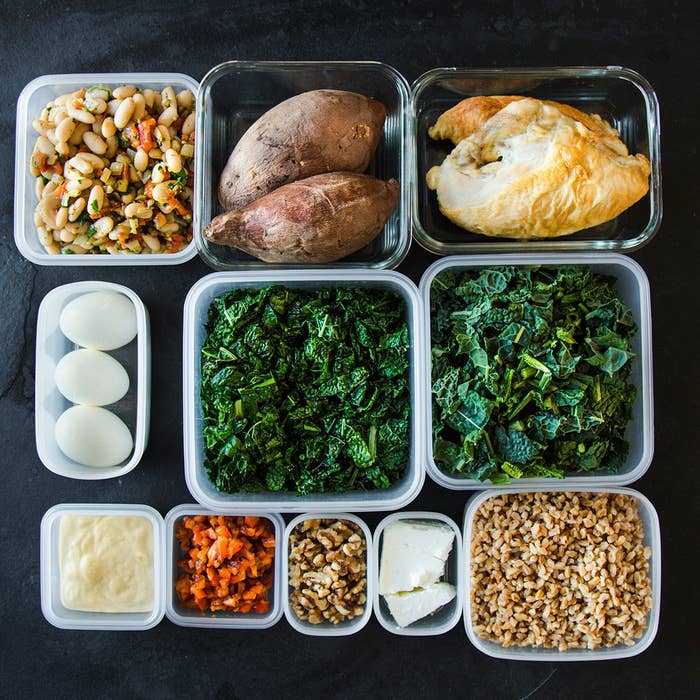 1.
MONDAY: Chicken and White Bean Salad with Feta and Orange Vinaigrette
2.
TUESDAY: Kale Salad with Eggs, Sweet Potato, and Honey-Tahini Dressing

3.
WEDNESDAY: Farro Bowl with Roasted Red Peppers, Chicken, and Parsley-Tahini Sauce

4.
THURSDAY: Kale and Chicken-Stuffed Sweet Potato

5.
FRIDAY: Warm White Bean and Kale Salad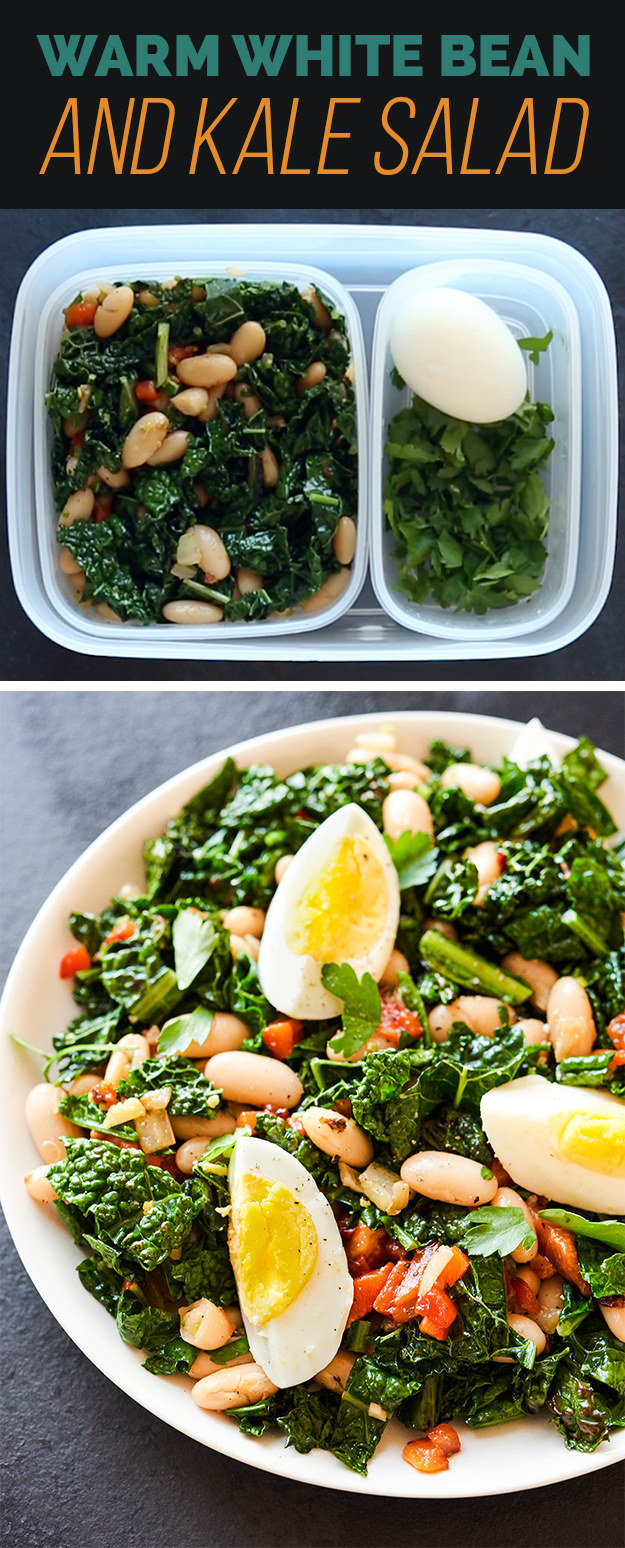 Don't have any plastic containers at home? These are great for packing food to go.