How To Make The Mashed Potatoes Of Your Dreams
Choose your own adventure: do you like them fluffy, creamy, garlicky, or cheesy?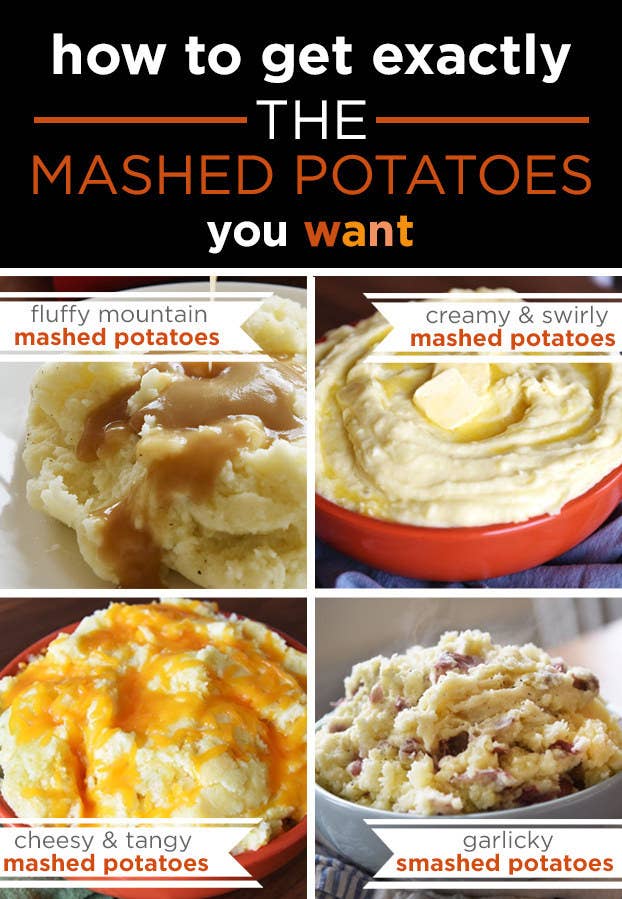 All mashed potato recipes follow the same basic formula.
Cut potatoes, boil potatoes, drain potatoes, mash potatoes, mix in dairy and any extra ingredients. But, it's important to know how to make mashed potatoes exactly the way you like them.
There are three variables that will have a big impact on your mashed potatoes:
1. The type of potato you use
2. The kind of dairy you add (plus any extra ingredients for flavor)
3. The tool you use to mash the potatoes
We identified the four most important mashed potato varieties on the planet and gave them highly scientific names.
Choose your favorite, then learn exactly what it takes to make them.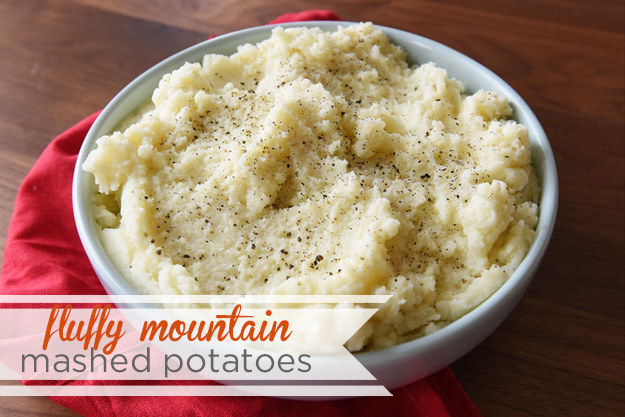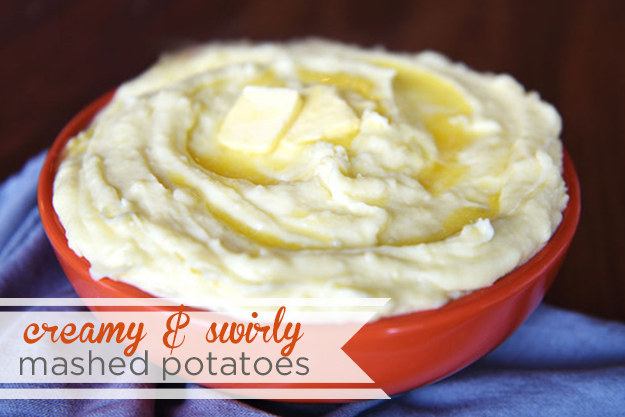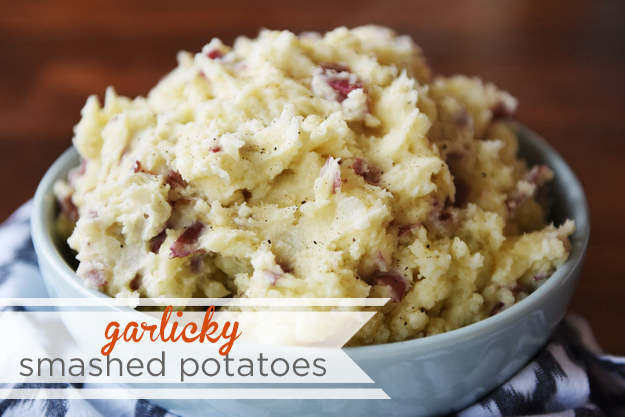 1.
Assemble your ingredients.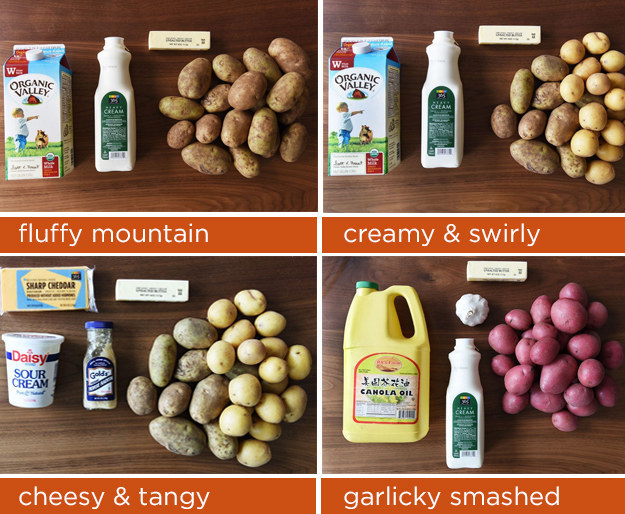 2.
Peel the potatoes (except if you're making Garlicky Smashed Potatoes) and cut them into rough 2-inch cubes.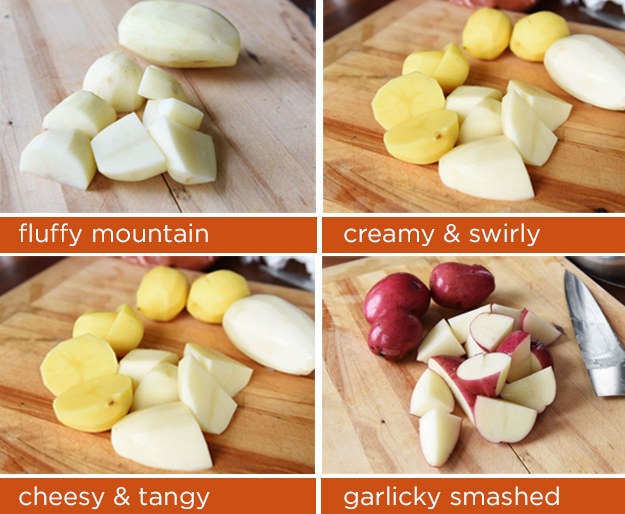 3.
Cook the potatoes in a large pot of salted water.
The potatoes are done cooking when they're fork-tender. This should take 15-20 minutes of simmering.
4.
While the potatoes cook, prep the dairy.
5.
Cut a stick (1/2 cup) of unsalted butter into 1/2-inch cubes and let it come to room temperature.
6.
When the potatoes are cooked, drain them in a colander. DO NOT RINSE.
7.
Put the potatoes back in the pot over low heat for two minutes to dry them, then add butter, salt and pepper.
8.
Mash the potatoes with the appropriate mashing tool.
9.
Add the dairy and any other ingredients, and mix everything together.
10.
Now all that's left to do is transfer everything to a serving bowl and feast on the mashed potatoes of your dreams.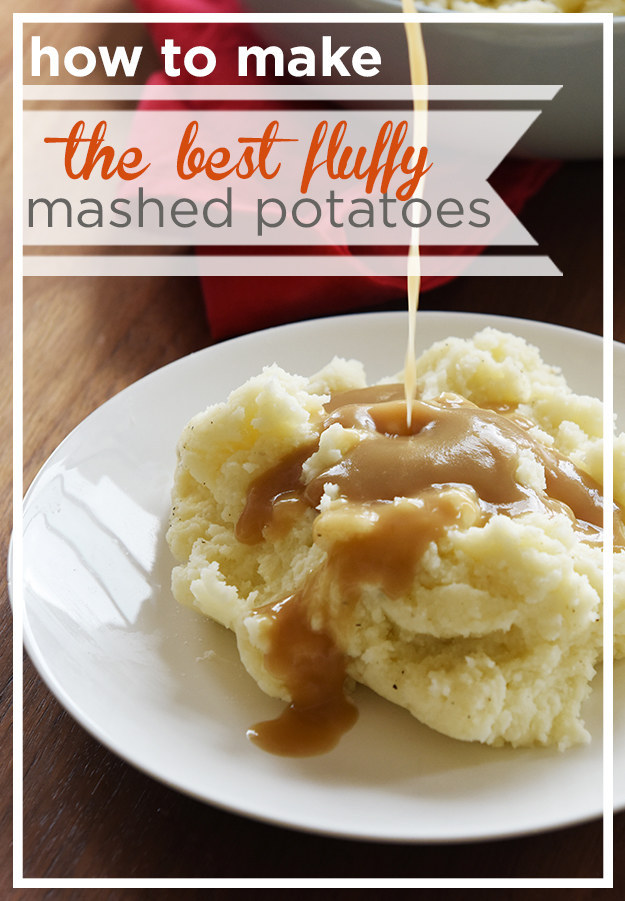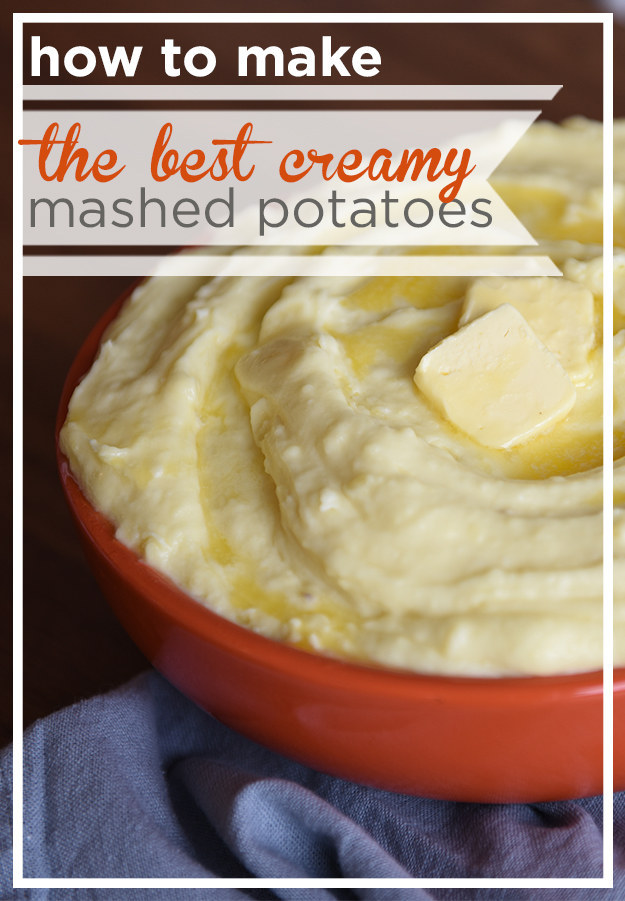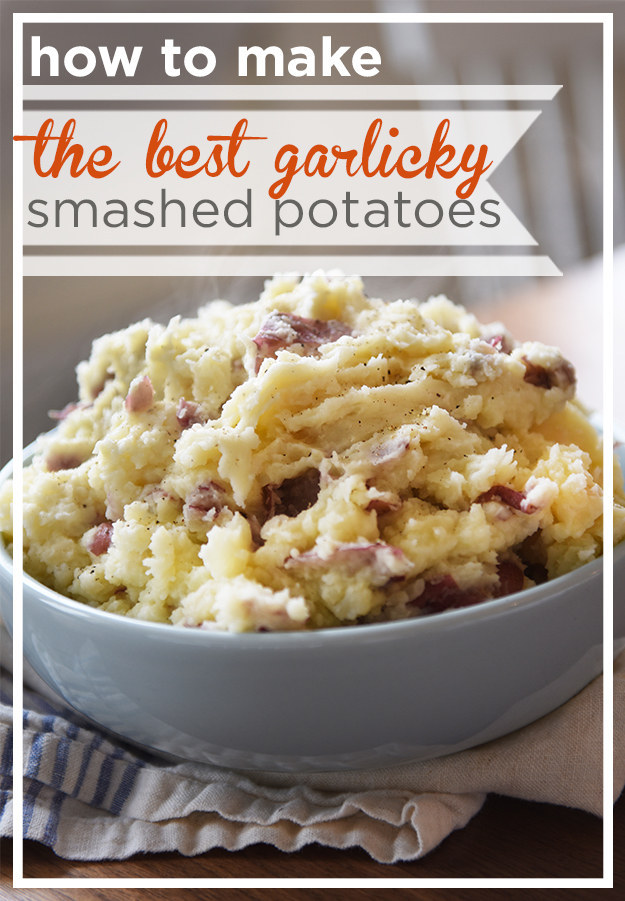 And remember: The type of potato you use is essential in achieving the mashed potatoes of your dreams...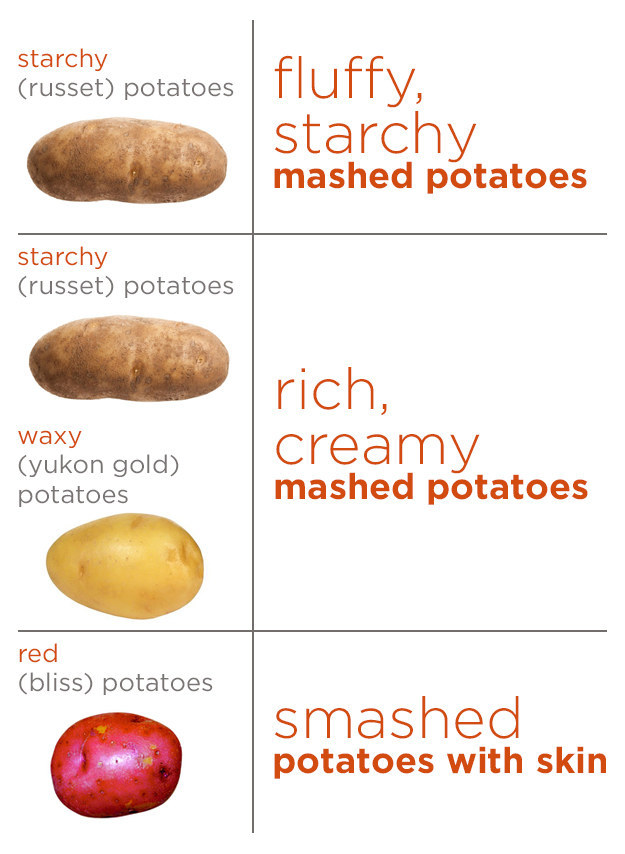 …and the tool you use to mash your potatoes will determine the texture of your mashed potatoes.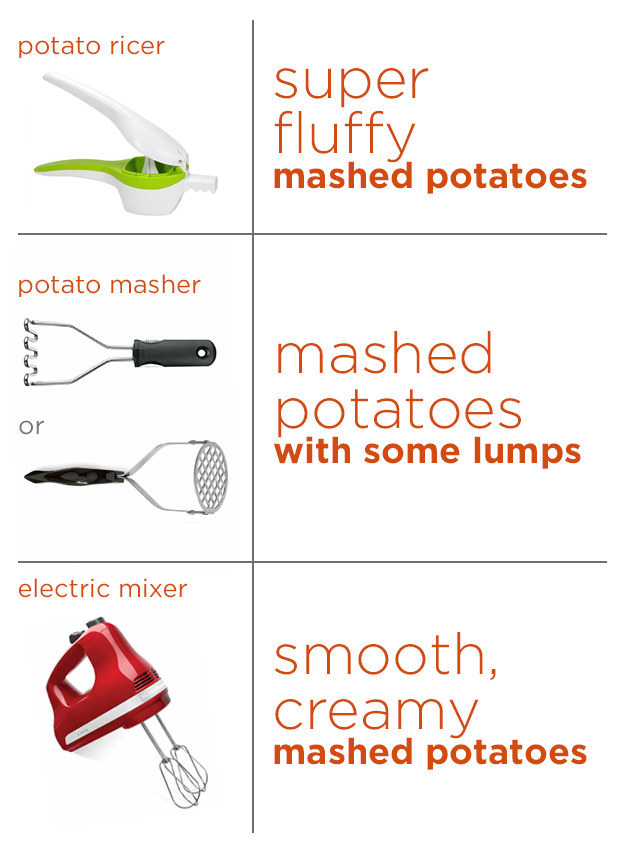 NOW GO FORTH AND CONQUER. Happy mashing!
Want amazing recipes in your inbox twice a week? Sign up for the BuzzFeed Food newsletter!