These 4-Ingredient Muffins Are Actually Genius
You will not believe how delicious these 4-ingredient muffins are.
Here is a perfect blueberry muffin.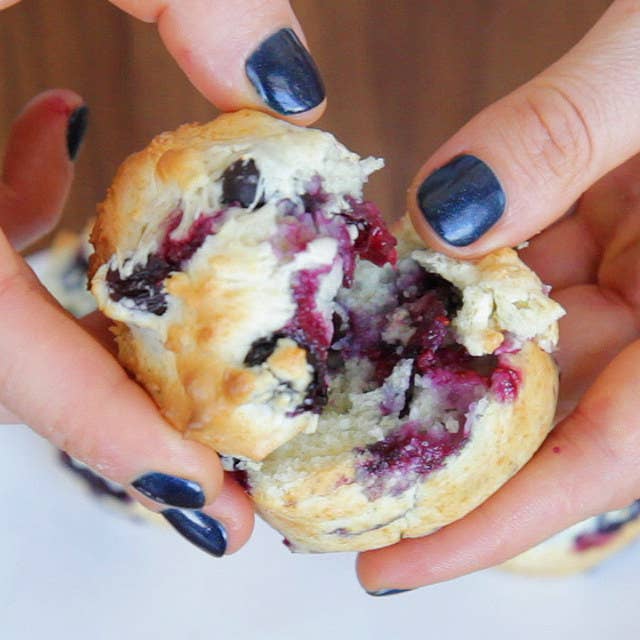 THE GOOD NEWS? We made these muffins with just melted ice cream, flour, baking powder, and blueberries!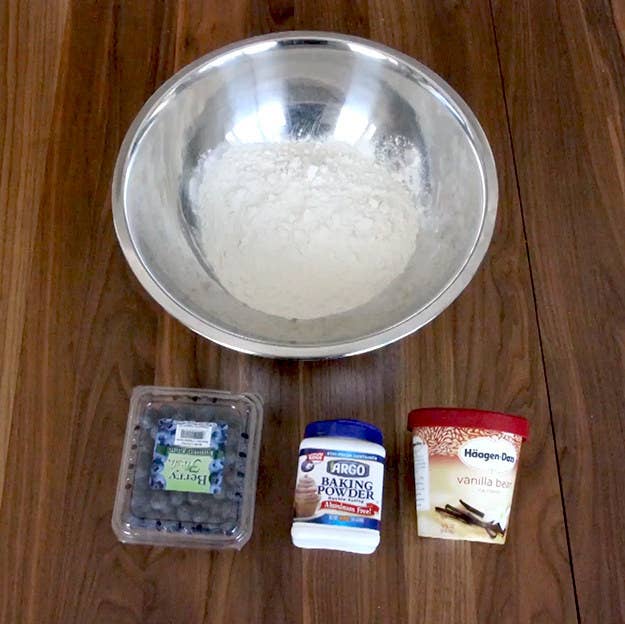 THE BAD NEWS? There is literally zero bad news. Nothing bad about these muffins. No complaints.
They are straight AH-MAY-ZING.
Here's how to make them. First, preheat your oven to 375°F and put 2 cups of all-purpose flour in a large mixing bowl.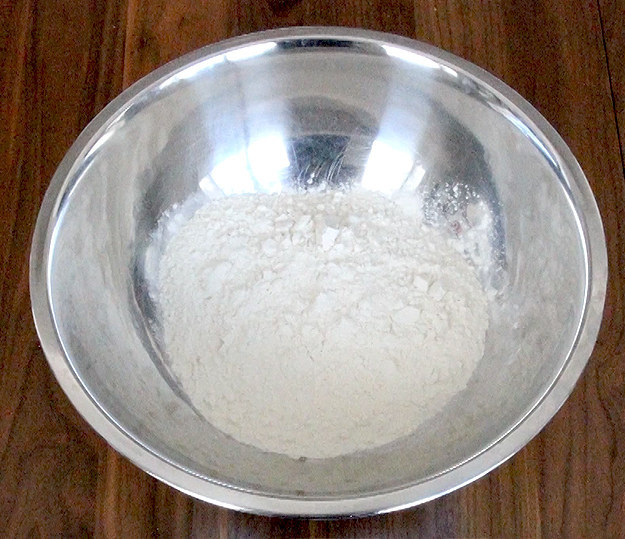 Add 3 teaspoons of baking powder and stir it all together.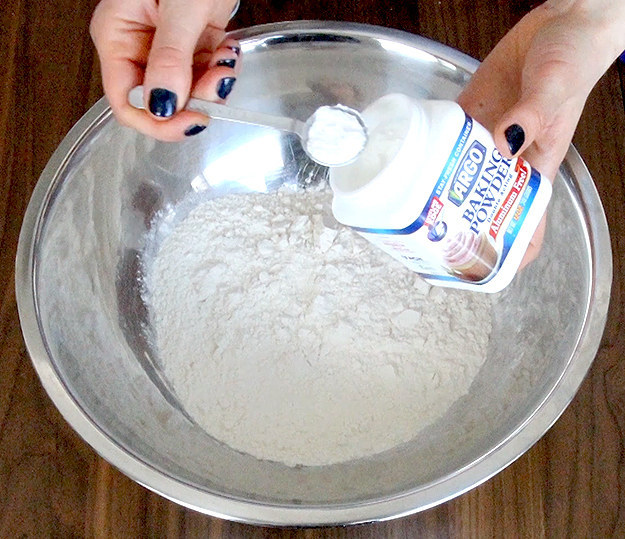 Melt 2 cups (1 pint) of vanilla ice cream in the microwave for a minute on high, until it's completely liquid. Dump it right in.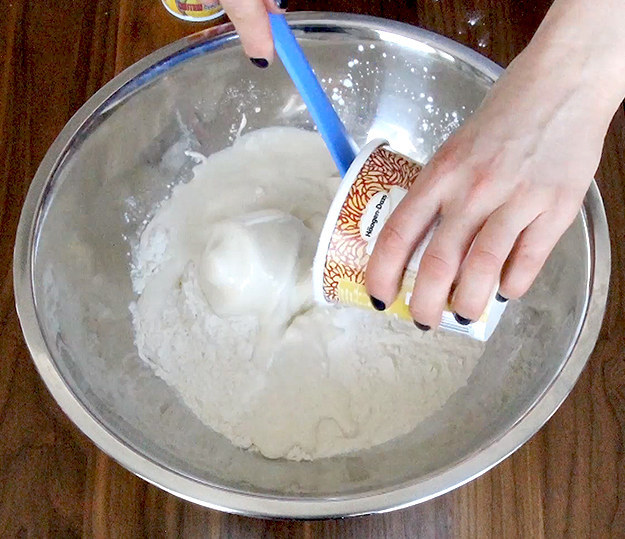 Stir it up. Some lumps are OK.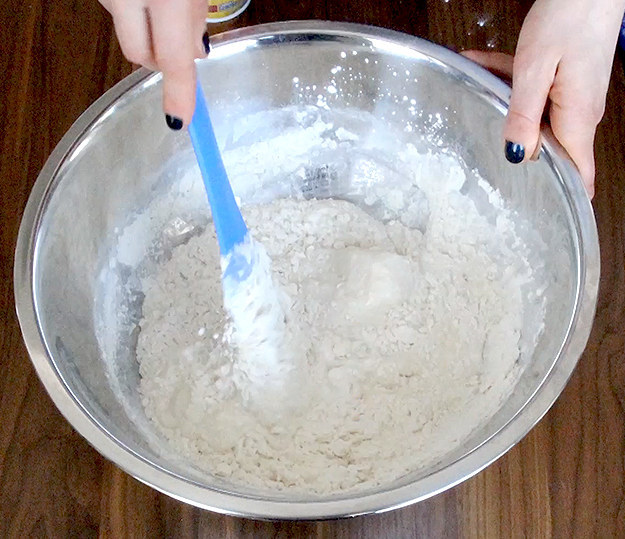 Add 2 cups (1 pint) of blueberries.
Mix it all up!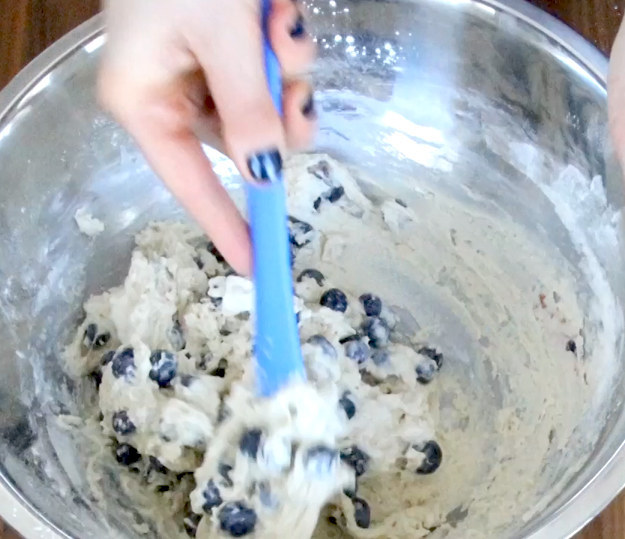 Spray a 12-muffin tin with nonstick spray.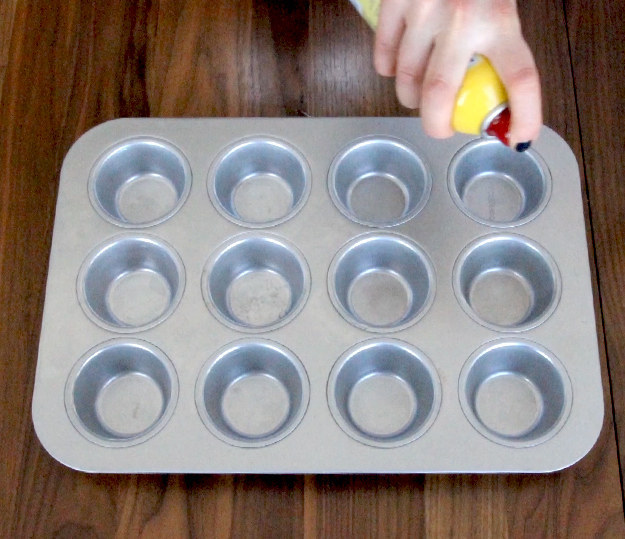 Divide the batter equally among the muffin cups.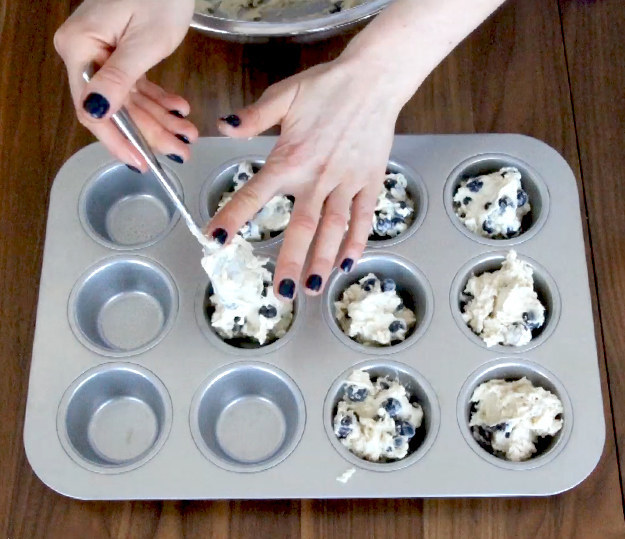 The batter will be a little bit sticky and thick, which is good. Bake for 18-20 minutes in the 375°F oven, until the muffins are cooked through.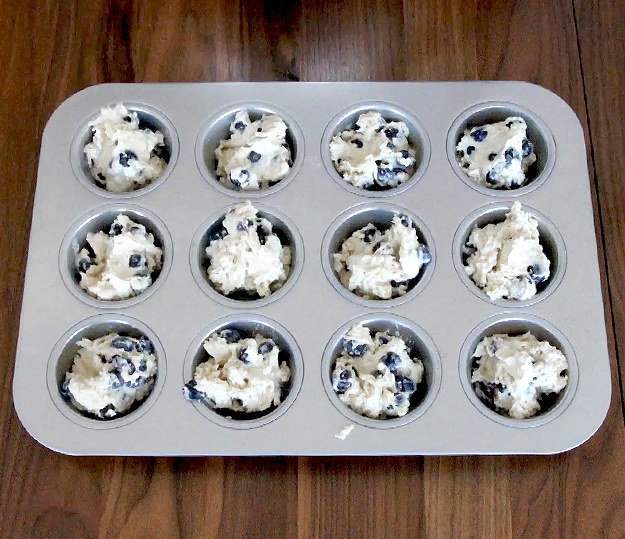 They should be golden brown and puffed on top. Wait 5 minutes for them to cool before you take them out of the muffin tin and eat them. Sorry. It's for your own good.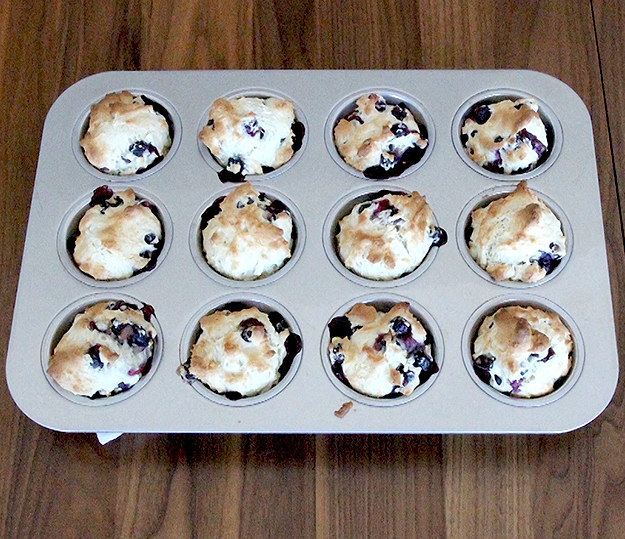 Ice Cream Blueberry Muffins
Makes 12 muffins
INGREDIENTS
2 cups all-purpose flour
3 tsp baking powder
1 pint vanilla ice cream
1 pint blueberries
PREPARATION
1. Preheat the oven to 375°F and spray a 12-cup muffin tin with non-stick cooking spray.
2. Melt vanilla ice cream in the microwave on high for one minute. (If you want, you can melt it in a pot over medium-low heat on the stove.) It's OK if the ice cream is warm, but you can't get it super hot.
3. Add flour and baking powder to a large mixing bowl and stir together to combine. Add the melted vanilla ice cream, and mix with a spatula or wooden spoon until a thick, uniform batter forms.
4. Add the blueberries and fold them into the batter, just until they're spread evenly throughout.
5. Divide the mixture evenly between the 12 muffin cups. Bake in the preheated oven until the muffins have risen and set, and are golden brown on top, 18-20 minutes. Cool in the muffin tin for at least 5 minutes before taking them out and serving.
Watch the step-by-step video here:
For more cool snack ideas, follow BuzzFeed Food on Facebook.