21 Cauliflower Recipes For Anyone Trying To Eat Fewer Carbs
Cauliflower pizza was just the beginning.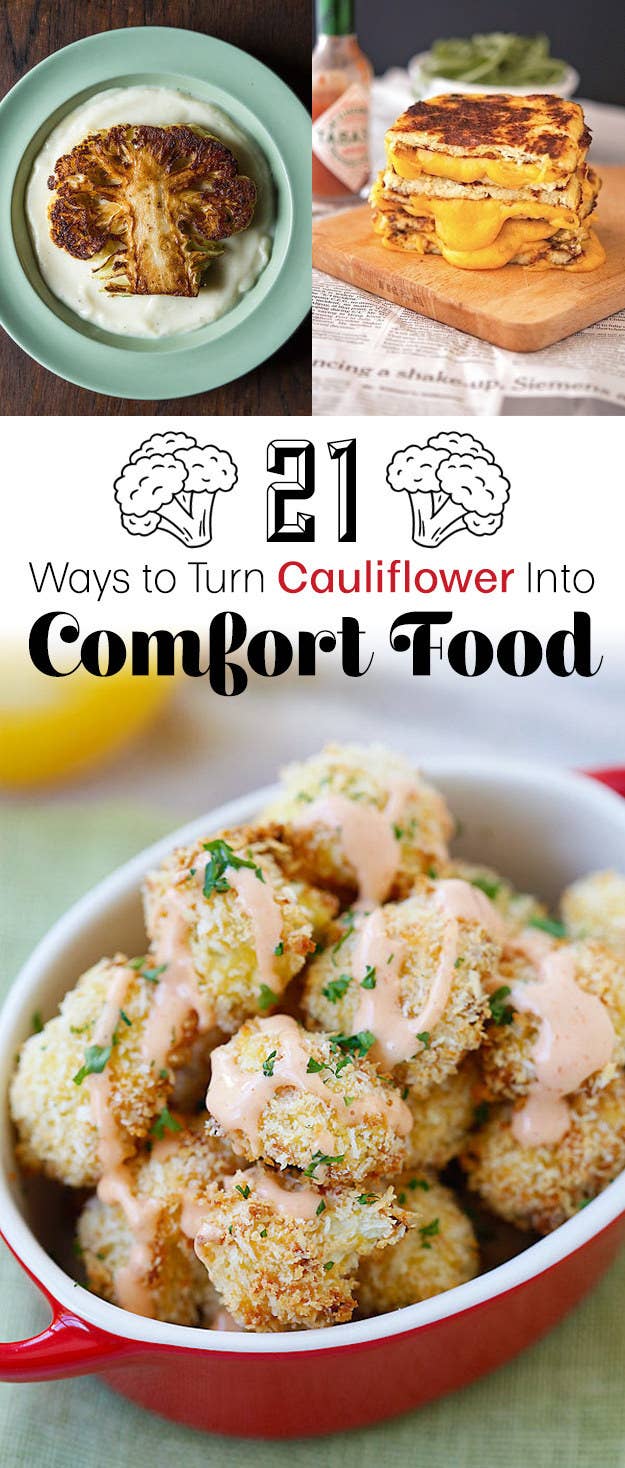 1.
Buffalo Cauliflower Tacos
2.
Crockpot Cauliflower and Cheese 3.
Kung Pao Cauliflower 4.
Skinny Baked Cauliflower Tots 5.
Cauliflower Scallion Pancakes 6.
Bacon Cheddar Cauliflower Chowder 7.
Cauliflower Fried Rice 8.
Cauliflower Crust Grilled Cheese 9.
Cauliflower Rice Tabbouleh Salad 10.
Cauliflower Couscous With Leeks and Sundried Tomatoes 11.
Cauliflower Pizza Crust 12.
Pepperoni Pizza Cauliflower Casserole 13.
Cauliflower Nachos With Harissa Cheddar Sauce 14.
Cauliflower Fritters 15.
Olive Oil, Garlic, and Romano Cheese Mashed Cauliflower 16.
Parmesan Baked Cauliflower 17.
Cauliflower Tortillas 18.
Cheesy Cauliflower Breadsticks 19.
Cauliflower Steaks With Cauliflower Purée 20.
Jalapeño and Cheddar Cauliflower Muffins
A little cheese and a little kick. Recipe here.
21.
Cauliflower Shepherd's Pie Want amazing recipes in your inbox twice a week? Sign up for the BuzzFeed Food newsletter!