17 Healthy No-Cook Dinners To Make On A Weeknight
Just because you love to eat doesn't mean you love to cook, you know?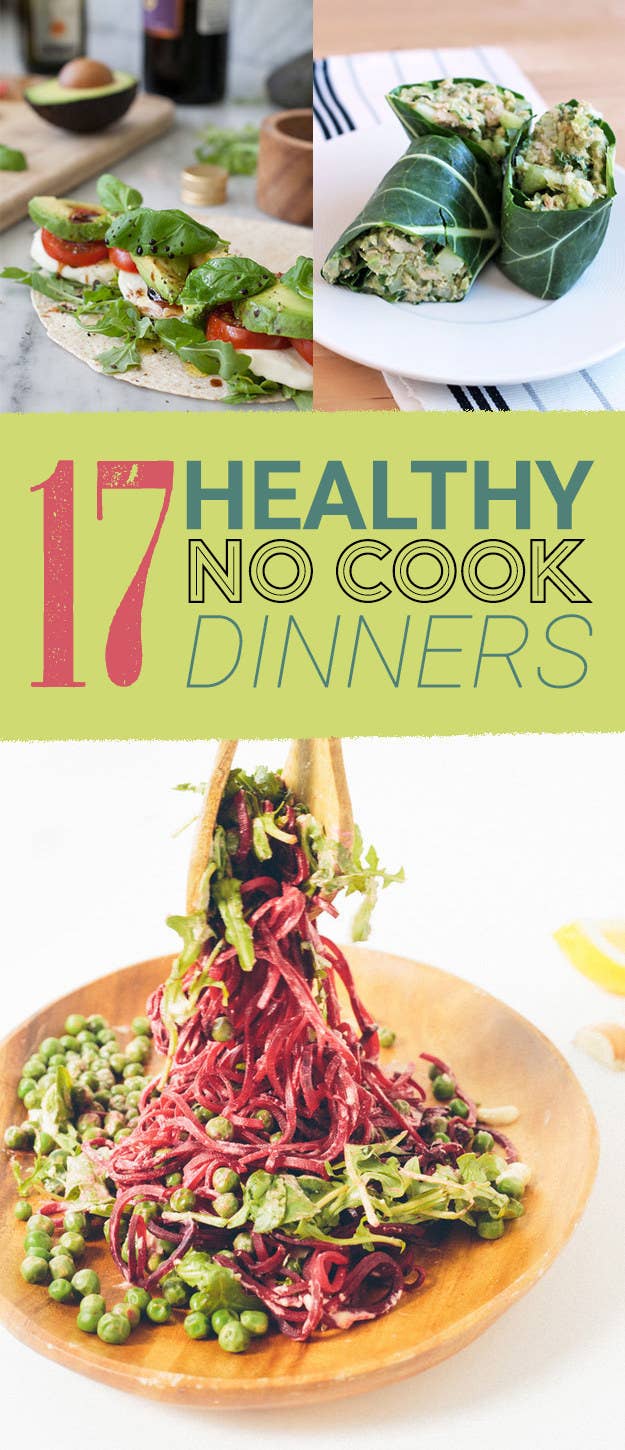 1.
White Bean Caprese Salad 2.
Beet Noodle, Pea, and Arugula Salad with Lemon-Tahini Dressing 3.
Easy Chicken Summer Rolls 4.
Creamy Avocado Cucumber Noodles with Smoked Salmon
These no-cook veggie noodles are served cold, with an easy avocado sauce that comes together in the food processor. Recipe here.
5.
Cold Southwestern Corn and Shrimp Soup 6.
Avocado Tuna Salad Sandwiches 7.
White Bean Kale Salad with Tahini Dressing 8.
Carrot Ribbon Pasta Bowl with Coconut Almond Satay Sauce 9.
Tuna Salad Collard Wraps 10.
Italian Chicken Salad 11.
Peanut Noodles with Mixed Vegetables and Peanut Sauce 12.
Crab and Avocado Salad 14.
Smoked Salmon Pita Pizza 15.
Philly-Style Italian Hoagies 16.
Mexican Street Corn Salad with Black Beans and Avocado
The recipe calls for roasted corn or thawed frozen corn, but you could definitely make it with raw kernels cut straight off the cob. Eat it alone as a light dinner, or stuff it into a pita for something a little more substantial. Recipe here.
17.
No Noodle Pad Thai