Making Mayo From Scratch Is Easy And Totally Worth It
It's super easy, and you probably have all of the ingredients already.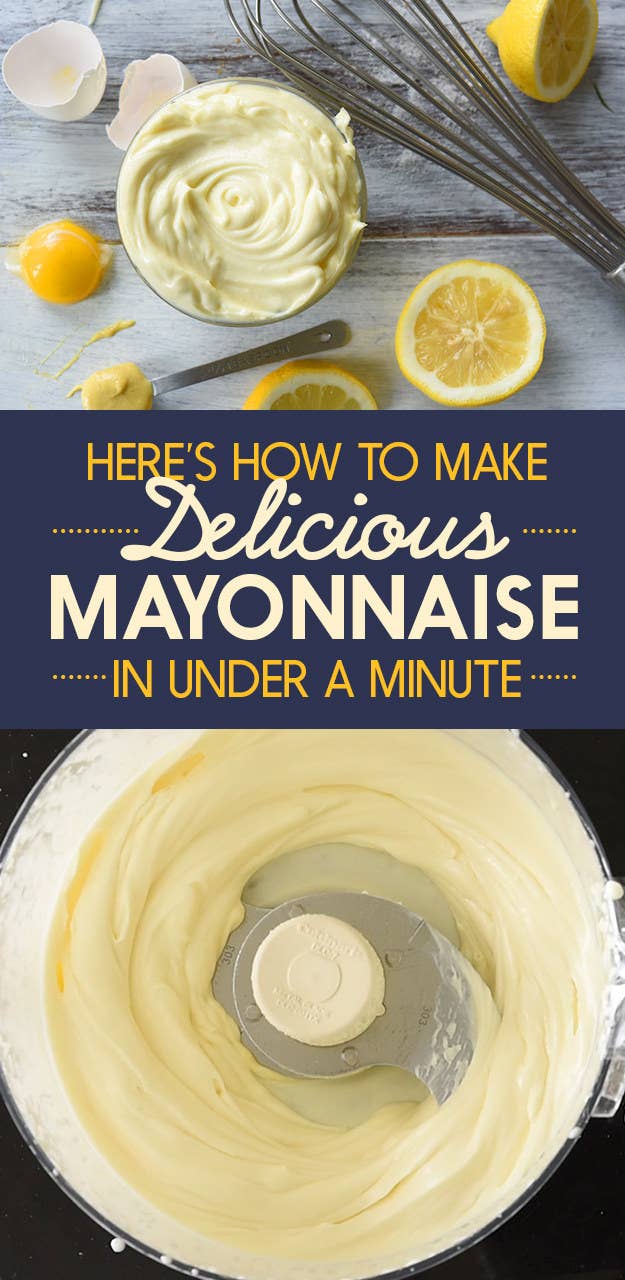 If you're one of those people who "hates mayo," you've probably never made it from scratch.
Homemade mayonnaise is more flavorful than the storebought stuff, since it's made with fresher ingredients, like egg yolk and just-squeezed lemon juice. Also, there are no preservatives or stabilizers in homemade mayo, so the texture is creamy and velvety, not squelchy and gelatinous.
It's so easy to make that you should at least ~try~ it.

The best part is that you only need five ingredients — most of which you'll probably have on hand.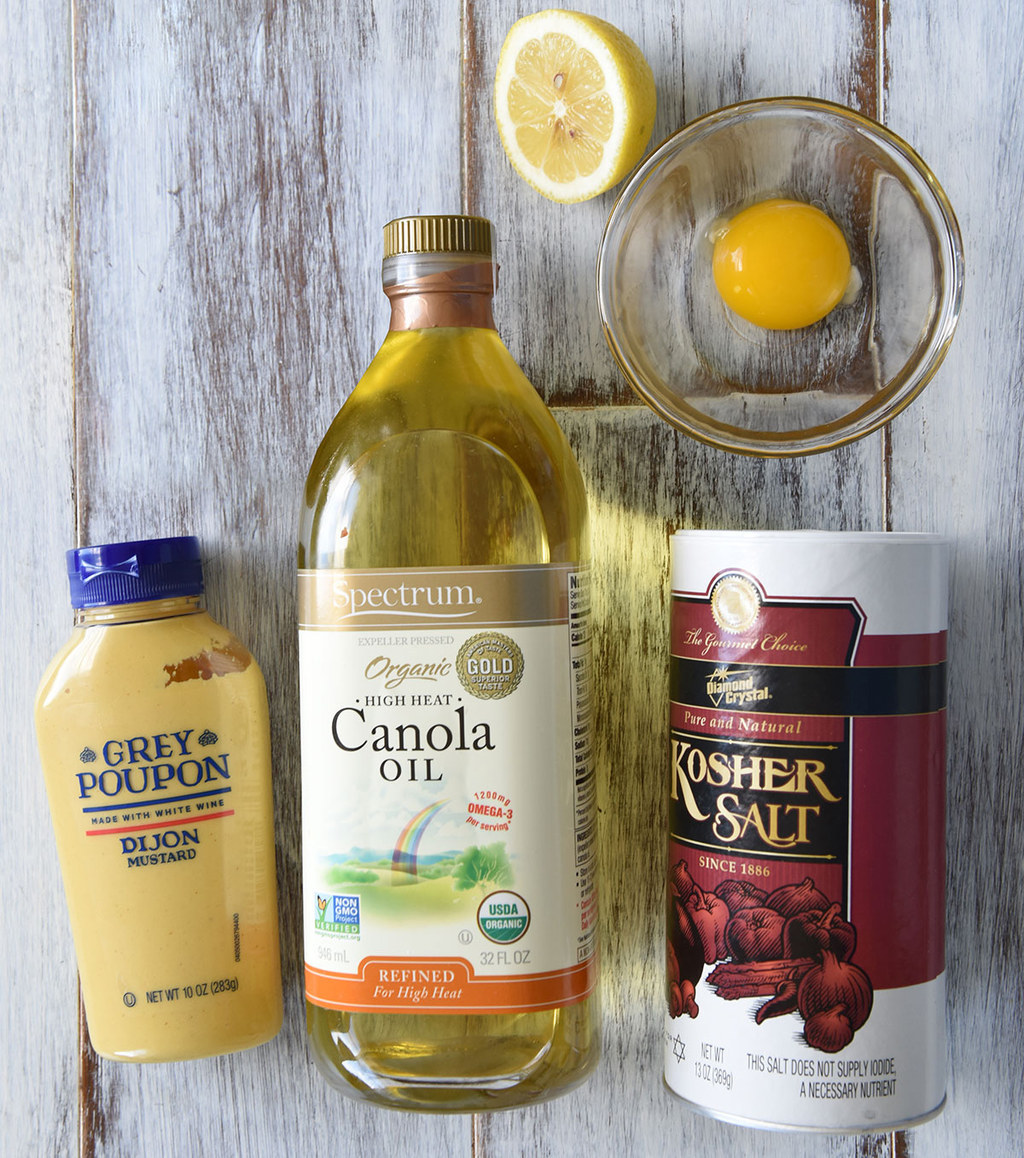 The trick to easy homemade mayo is using VERY COLD OIL. So, put your oil in the fridge or freezer for at least an hour before you start.
Getting oil to emulsify with the other ingredients (which is the basic thing you're trying to do when you make mayo) can be slow and tricky, and sometimes you end up with a separated, broken mess that doesn't belong in anything except your garbage can.
Emily Gennis, a former line cook at NYC's Má Pêche (part of the Momofuku empire), visited the BuzzFeed test kitchen to show us a pro tip that makes emulsification pretty much foolproof.
"I was anxiously drizzling oil into a [food processor] and praying the emulsion wouldn't break," she says. "Peter Serpico, then Momofuku's Director of Culinary Operations, walked up behind me. He explained that, if I put some canola oil in the freezer an hour before I was going to use it, the emulsification would be almost instantaneous. I tested out his technique and, sure enough, he was right. It was like magic. Magic mayo."
The fastest way to make mayonnaise is in a food processor fitted with the blade attachment. Add 2 room temperature egg yolks...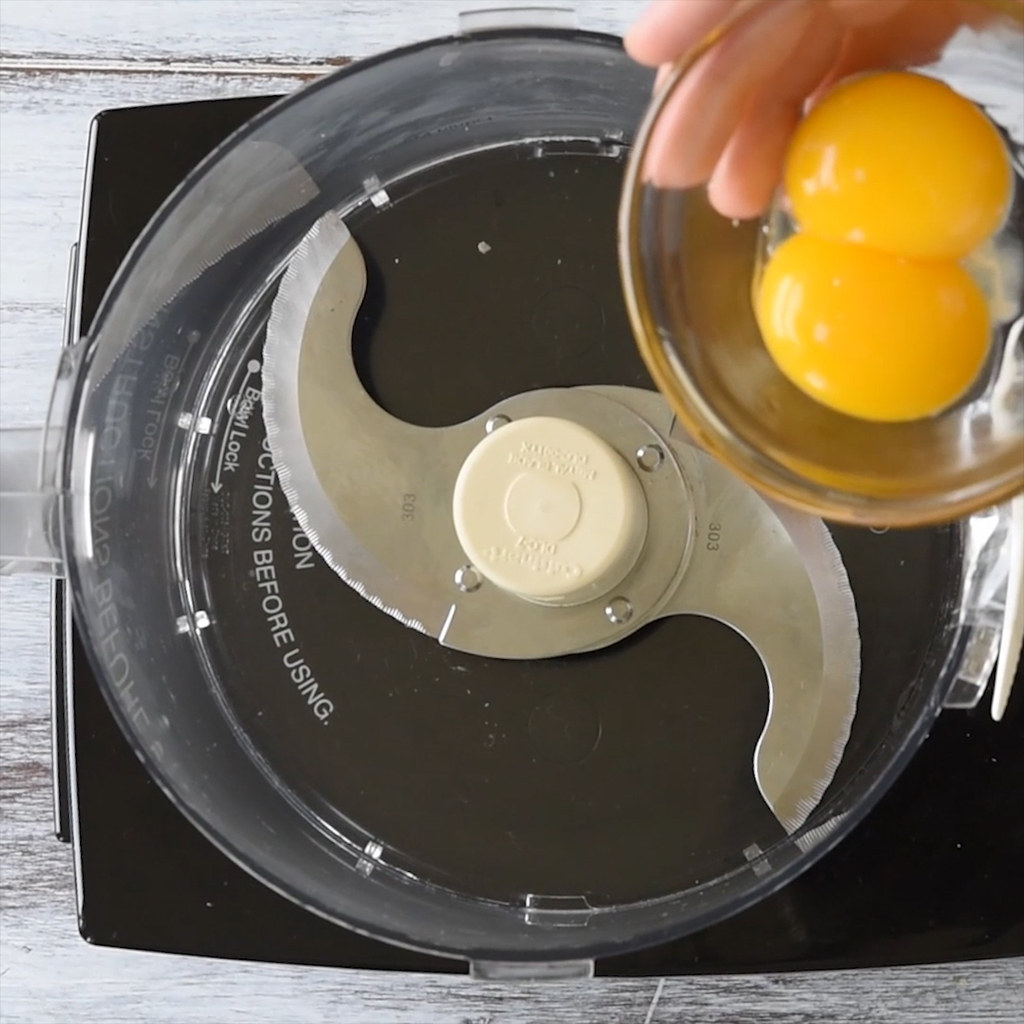 ...1/2 teaspoon kosher salt...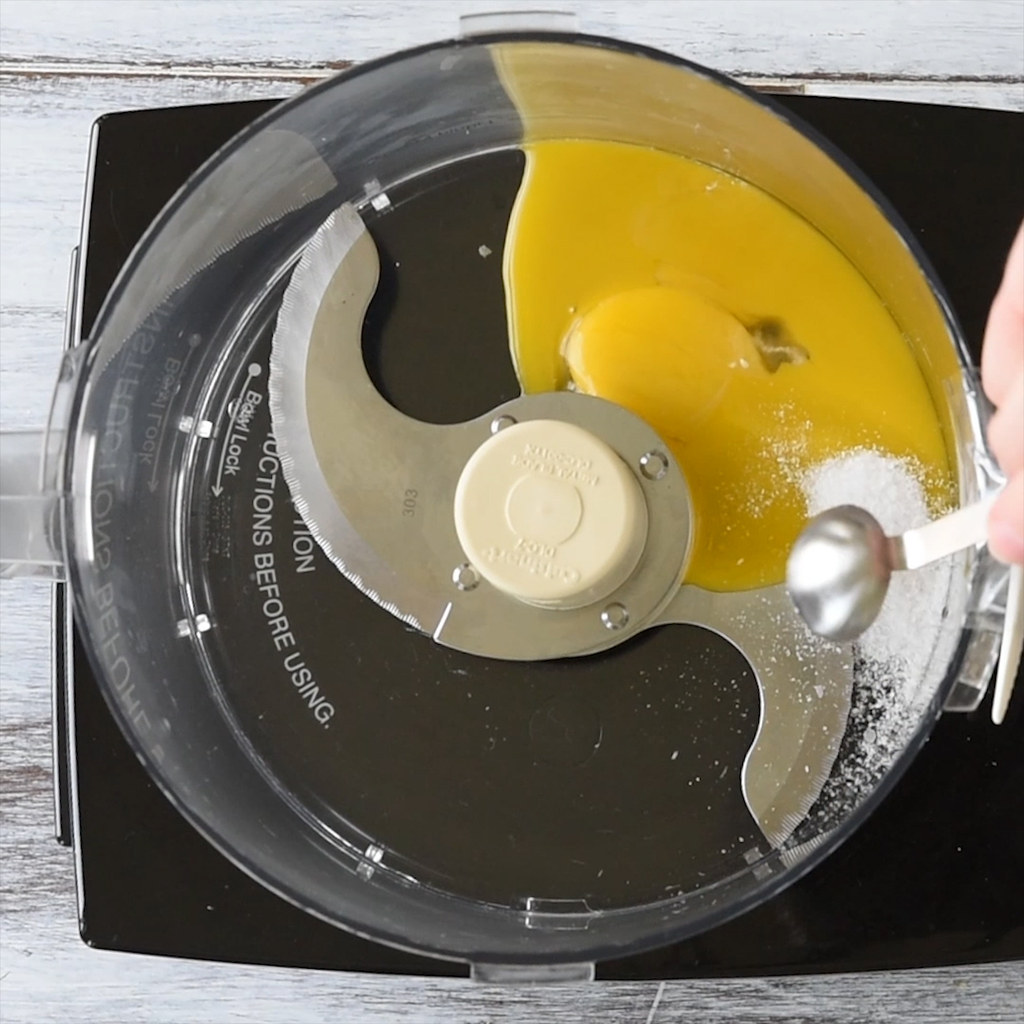 ... 2 tablespoons cold water...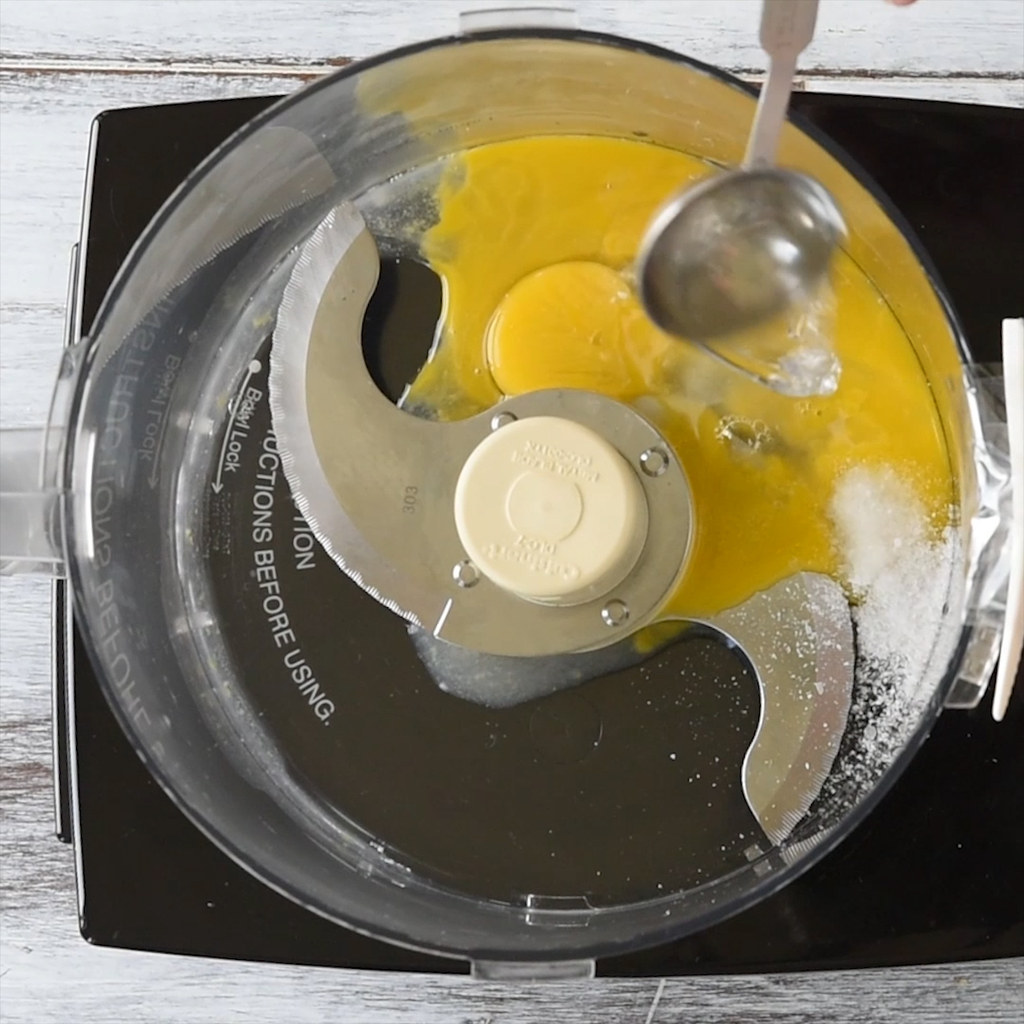 ... 1 teaspoon Dijon mustard...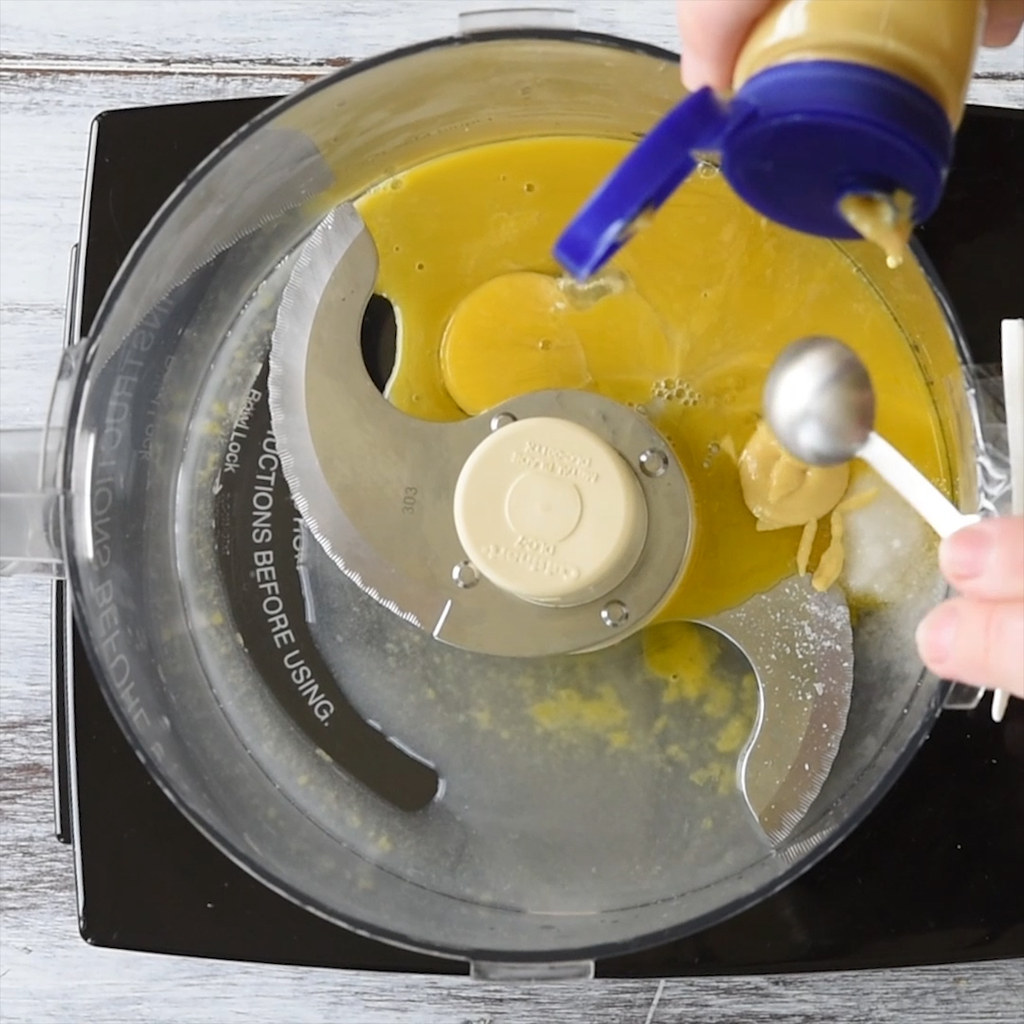 ... and 2 tablespoons of lemon juice.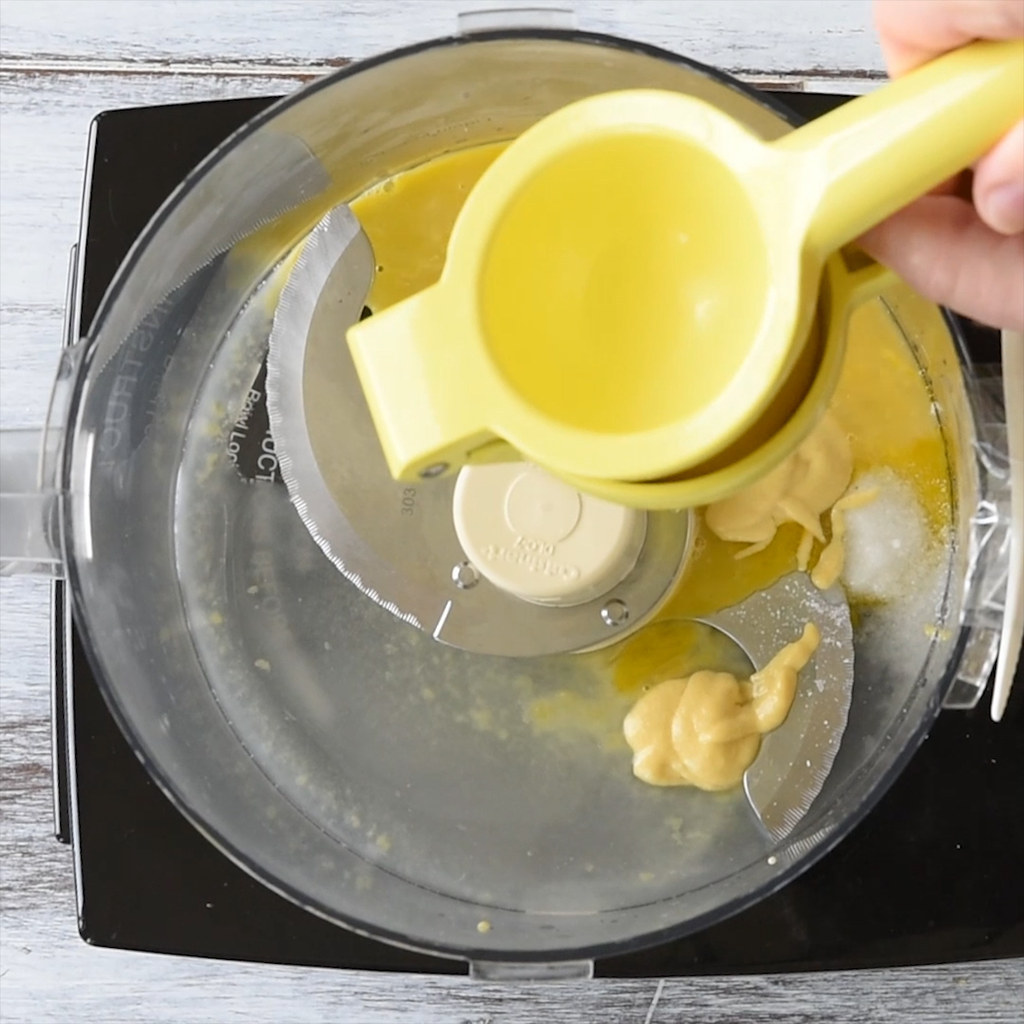 That's everything except the oil.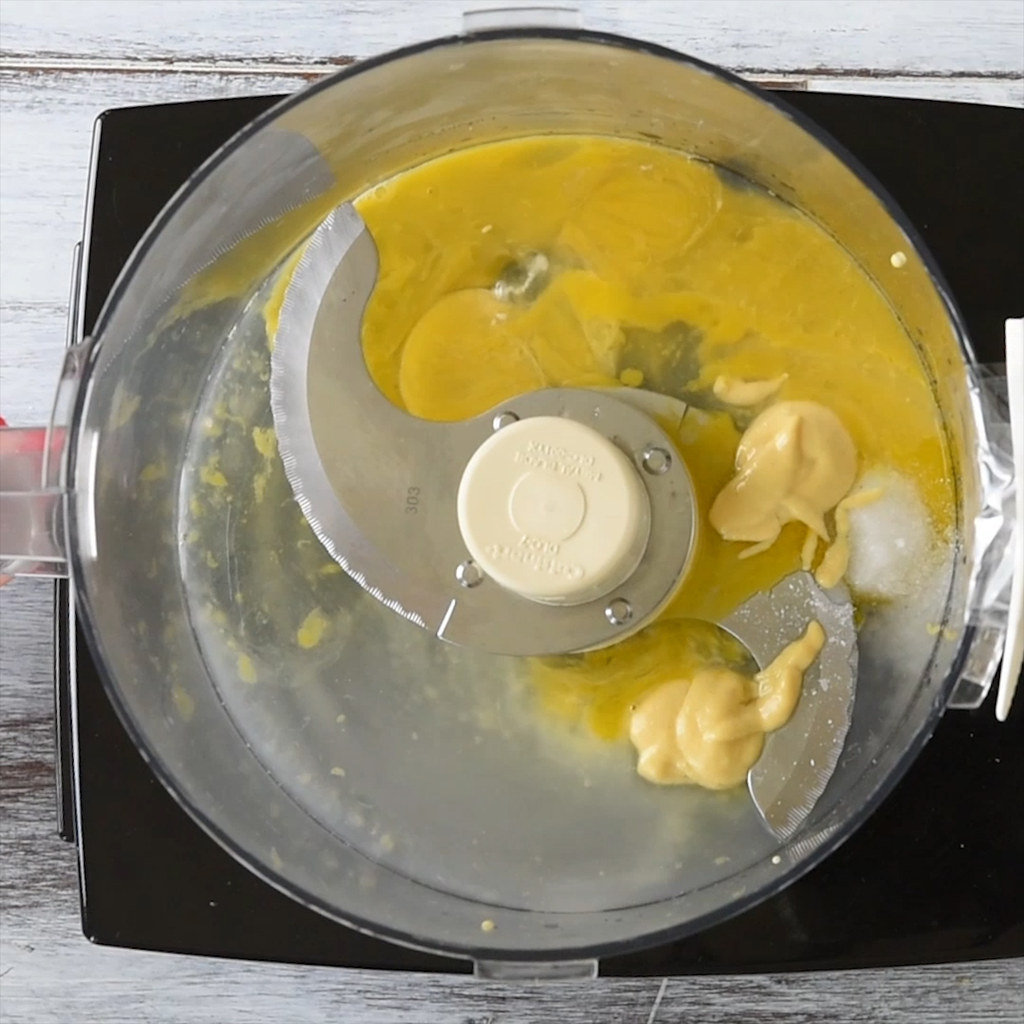 NOTE: We took the top off of our food processor to better show what was happening, but you should ALWAYS have the top securely on while the blade is running.
Put the top on your food processor and blend that for 5-10 seconds, just until it's combined.
With the food processor still running, add the oil in a slow, steady stream.
As you add the oil and it continues to emulsify, the mixture will get thicker, paler, and more opaque.
As soon as all of the oil is poured in, your mixture will be thick and look like, well, mayonnaise.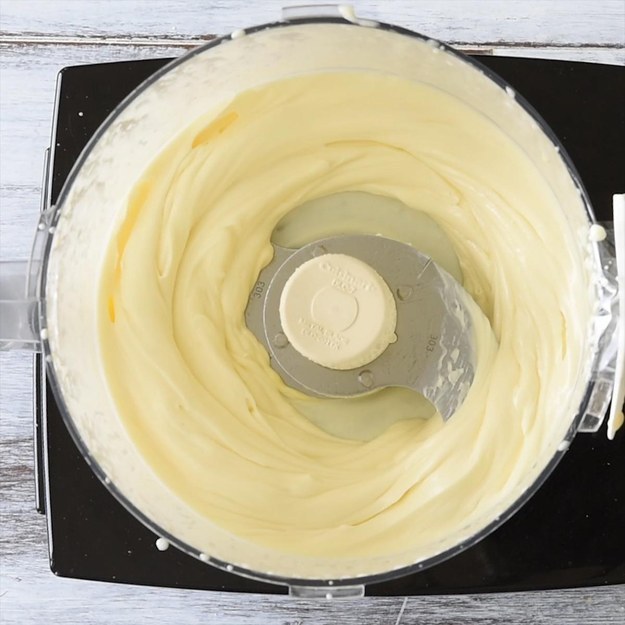 Store the finished mayo in an airtight container in the fridge. It'll keep for up to 2 weeks.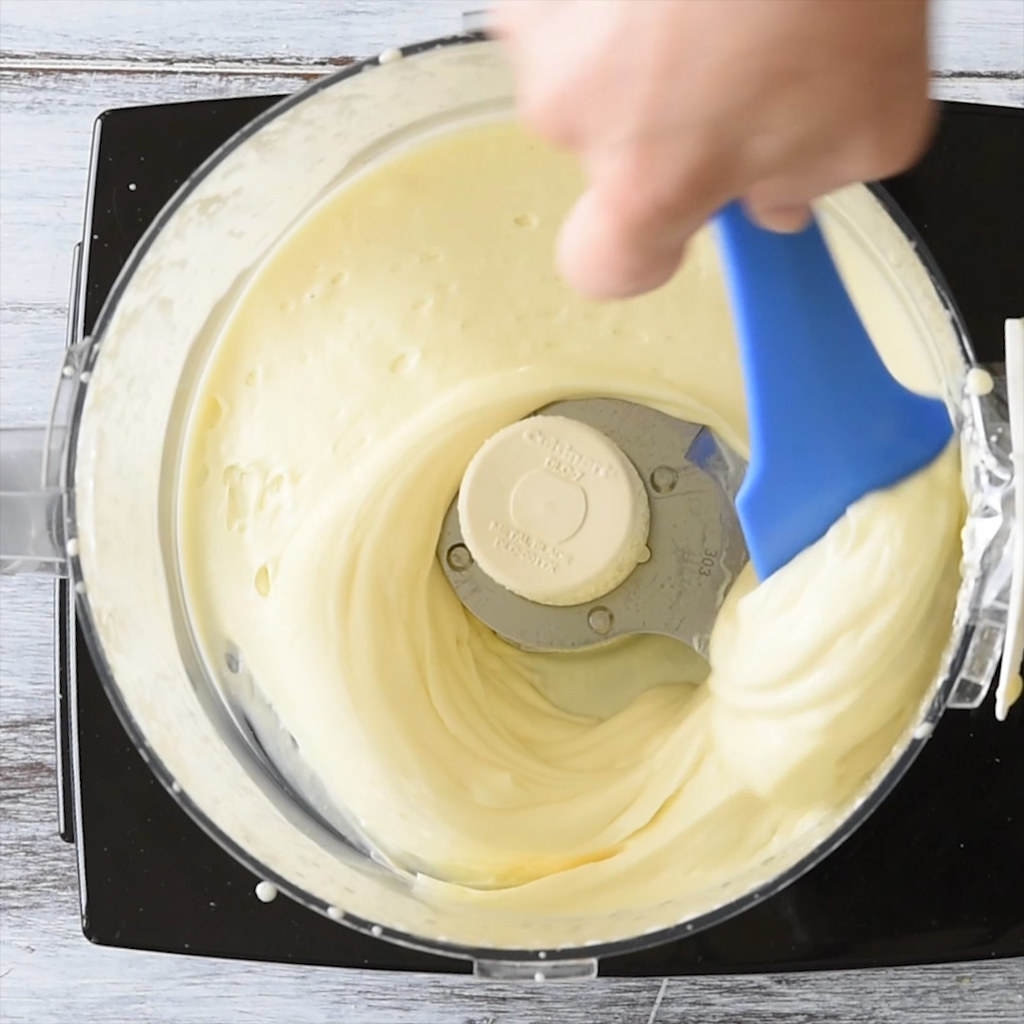 Basic Mayonnaise
Makes 2 cups
Recipe by Emily Gennis
INGREDIENTS
2 large egg yolks, at room temperature
1/2 teaspoon kosher salt
2 tablespoons very cold water
1 teaspoon Dijon mustard
2 tablespoons lemon juice
1 1/2 cups vegetable oil, refrigerator cold
PREPARATION
1. Combine all ingredients except the oil in a food processor fitted with the blade attachment and blend until combined, 5-10 seconds.
2. While the food processor is still running, add the cold oil in a very slow, steady stream. It should take about a minute to add all of the oil.
3. When all of the oil is incorporated, the mixture should be thick, emulsified, and a pale yellowish-white. Taste and adjust seasoning as needed. Store in an airtight container in the refrigerator for up to 2 weeks.
You can also make mayonnaise without a food processor. Do exactly the same thing, but use a mixing bowl and a whisk instead.

We used a spring whisk to make our mayo, but a regular whisk will work just fine.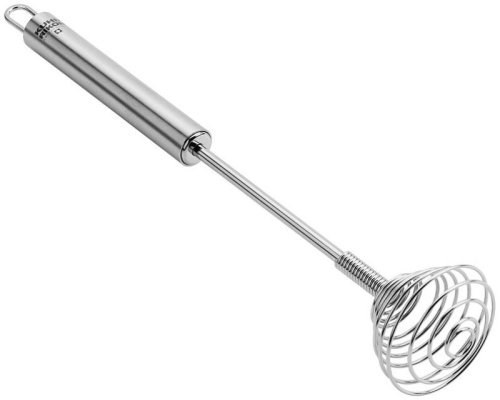 Once you've mastered basic mayonnaise, it's easy to add different herbs and spices to make flavored versions.