You Should Be Eating Pork And Avocado Sandwiches For Dinner
Really, it'll make your night. This is one of five super quick dinners you can make from one afternoon of cooking.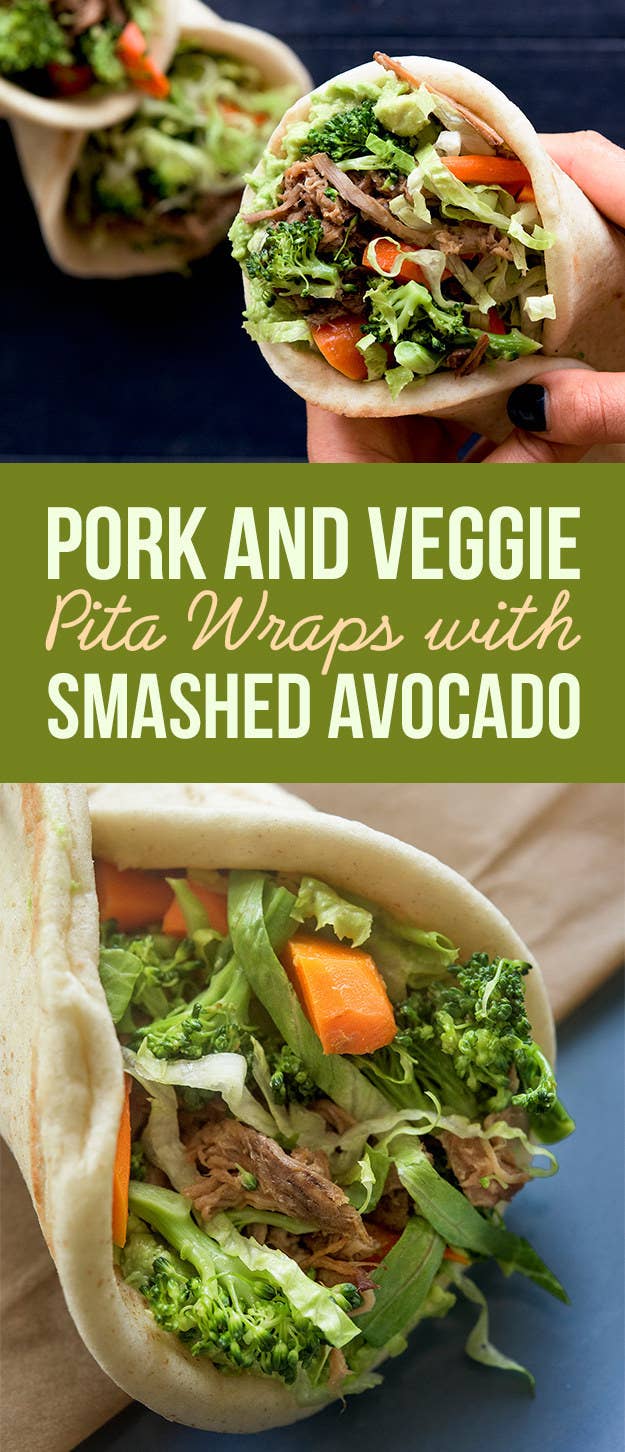 1.
First, assemble your ingredients.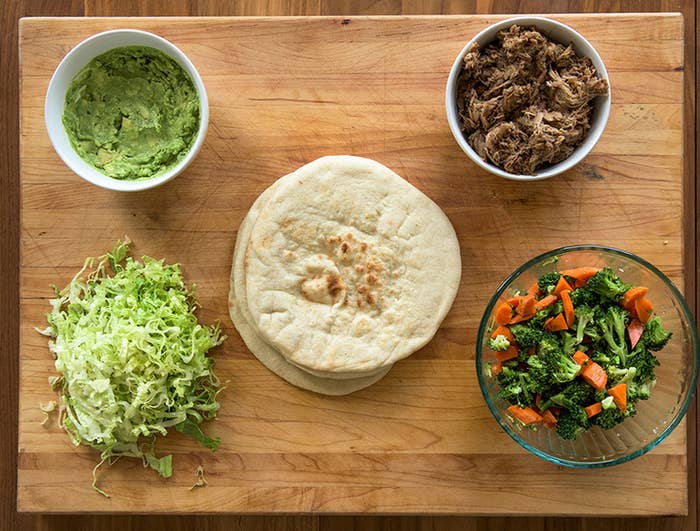 2.
For each sandwich, use ¼ of each ingredient. First, spread avocado on the pita.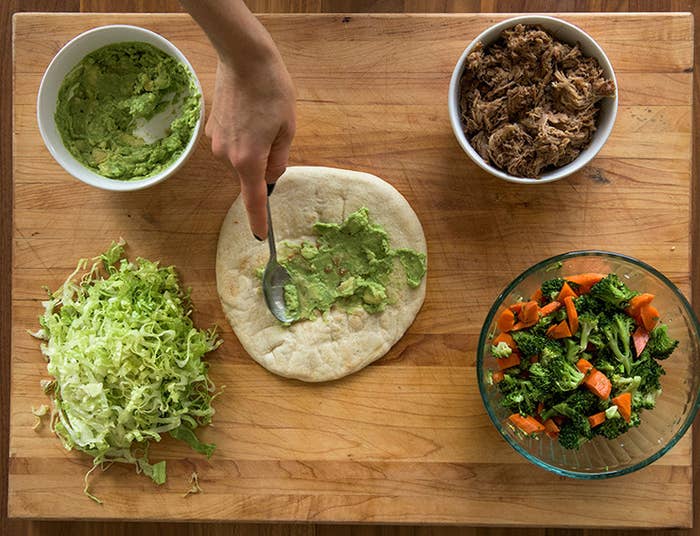 3.
Add some shredded pork.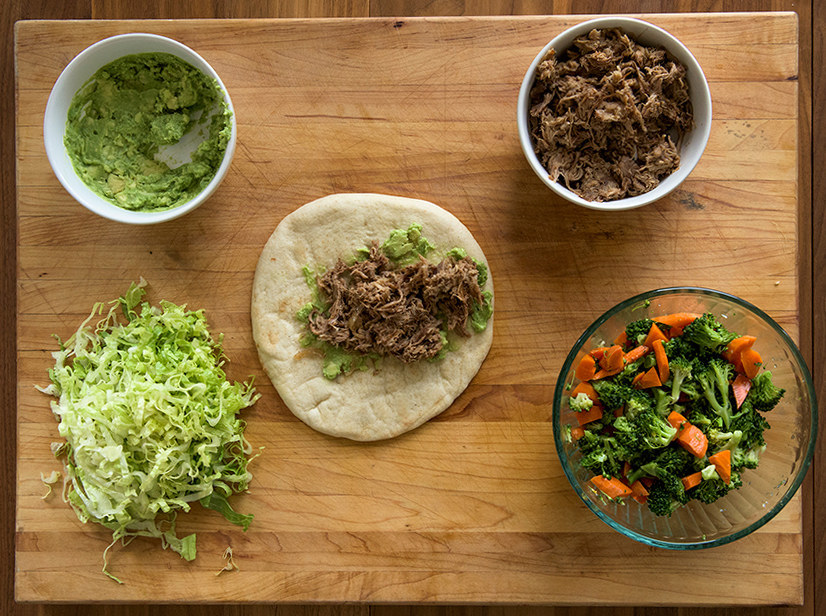 4.
Add cooked vegetables.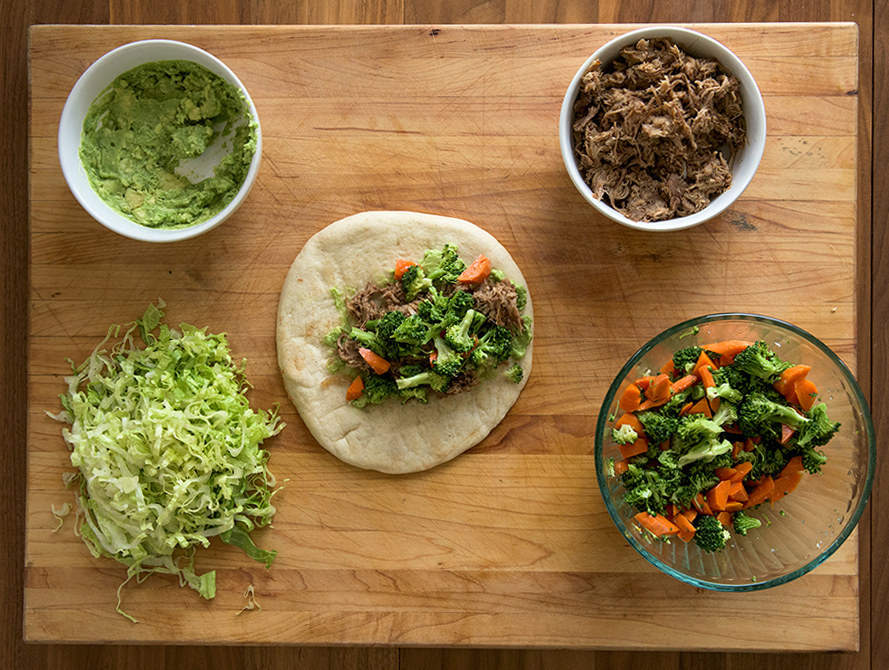 5.
Top with shredded lettuce.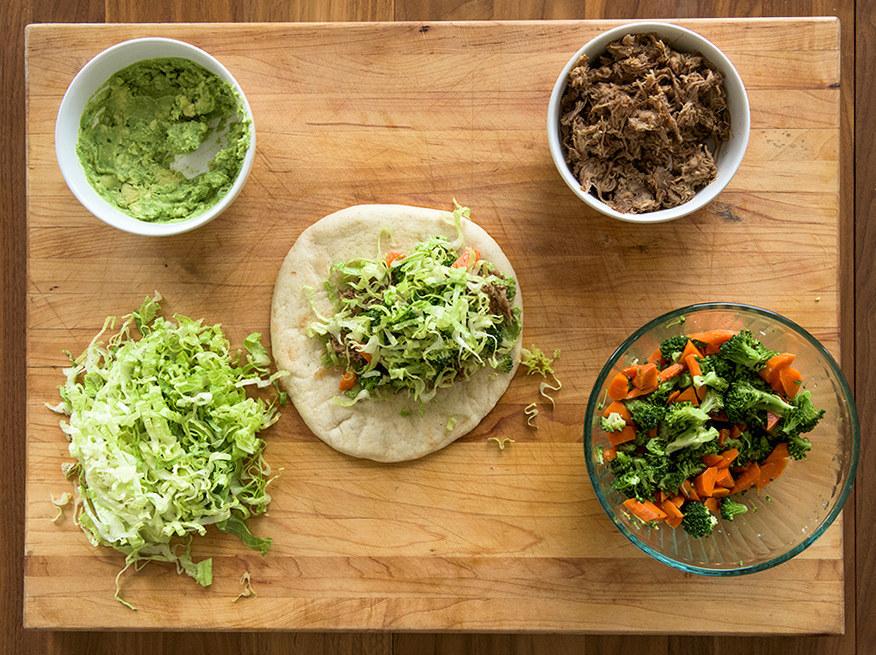 6.
Wrap.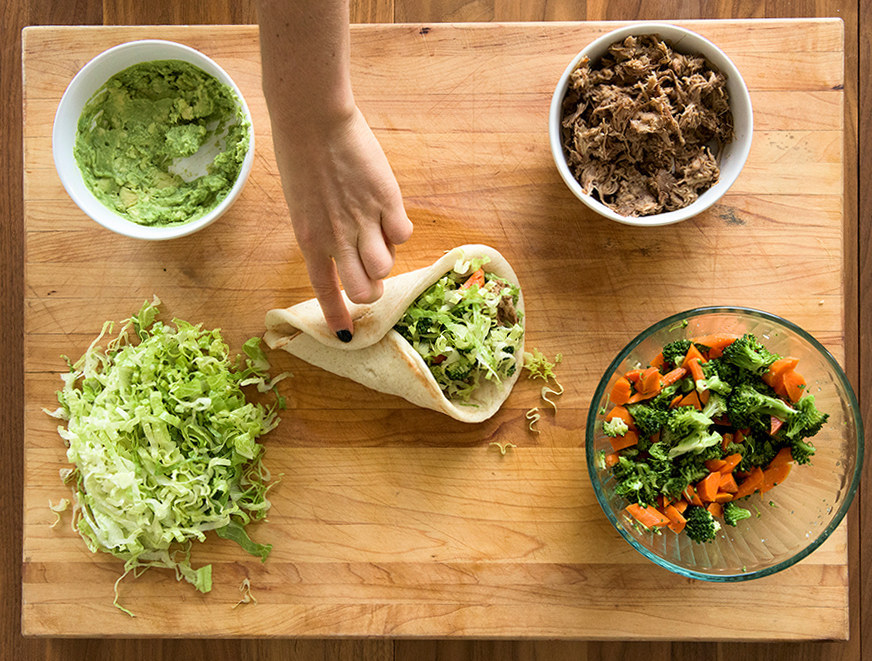 7.
(You can use a skewer to hold things together, if you want.)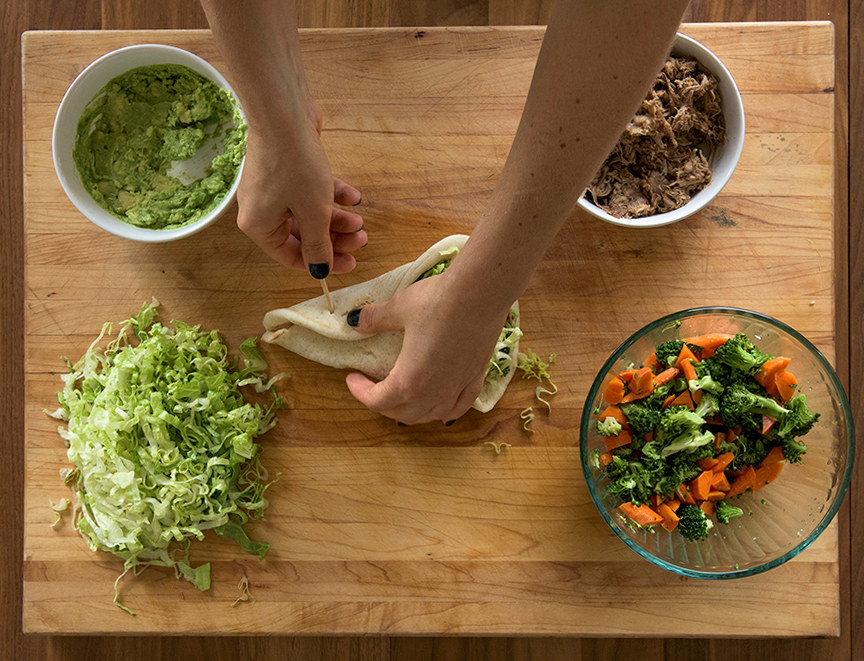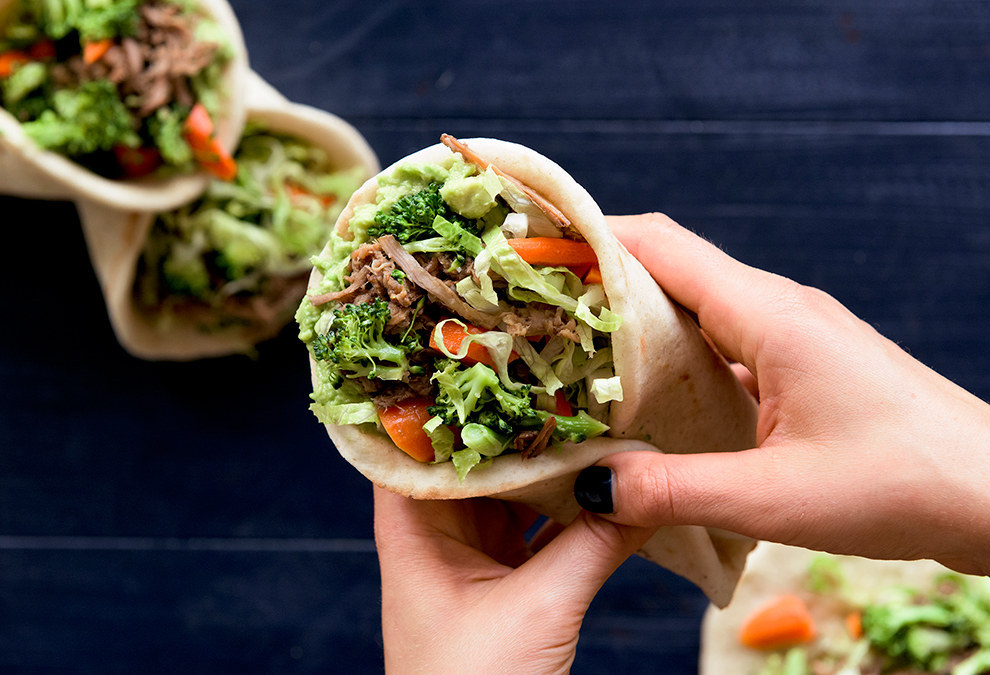 Pork and Veggie Pita Wraps with Smashed Avocado
Makes 4 servings
Recipe by Christine Byrne
For this recipe, you'll need one-third of the steamed broccoli, one-third of the roasted carrots and one-third of the pork that you made ahead of time.
INGREDIENTS
1 clove garlic, minced
Zest and juice of 1 lime, divided
Kosher salt and freshly ground pepper
1 tablespoon olive oil (plus 2 teaspoons if you're reheating the pork on the stovetop)
1½ cups steamed broccoli, coarsely chopped
1 cup roasted carrots
1 large, ripe avocado, coarsely chopped
12 ounces (about 1½ cups) shredded slow-cooker pork
4 large (at least 6-inch) pitas, white or wheat
1 small heart of romaine, cored and thinly sliced
PREPARATION
Combine minced garlic, zest of ½ lime, juice of ½ lime, a pinch of salt, and a few cracks of pepper in a medium mixing bowl and whisk together. Add the olive oil and whisk to combine. Add the broccoli and carrots and toss to coat.
Combine the remaining lime juice and lime zest with the avocado in a small mixing bowl. Season liberally with salt and pepper, then use a fork to mash the avocado.
Reheat the pork. In the microwave: Put the pork in a medium, microwave-safe bowl and microwave on high for 2 minutes, until the pork is heated through. On the stovetop: Heat 2 teaspoons olive oil in a medium saucepan over medium heat. Add the pork and cook, stirring often, just until the pork is heated through, about 2 minutes.
Lay the pitas out on four plates or on any flat surface. Spread equal amounts of smashed avocado on each pita. Divide the vegetable mixture, hot pork, and sliced romaine evenly among the pitas. Wrap and serve immediately.