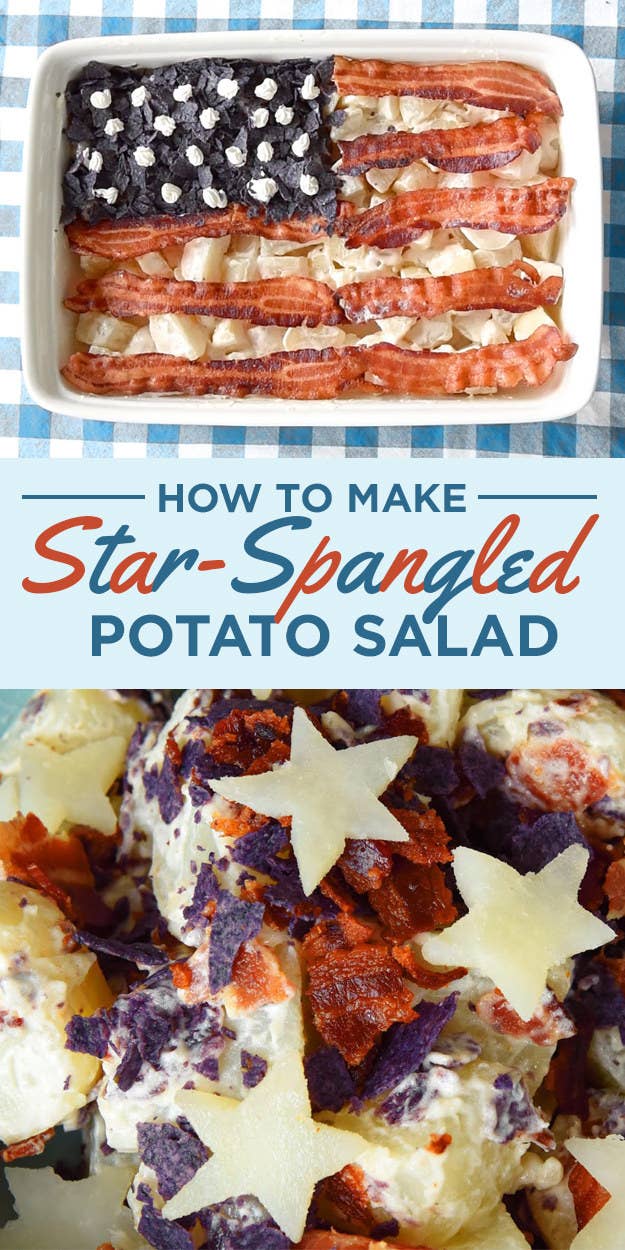 The Fourth of July is a truly delicious holiday, and there are so many sweet, sweet ways to celebrate.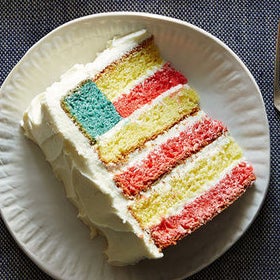 The savory food is also delicious, but it's a little less red, white, and blue.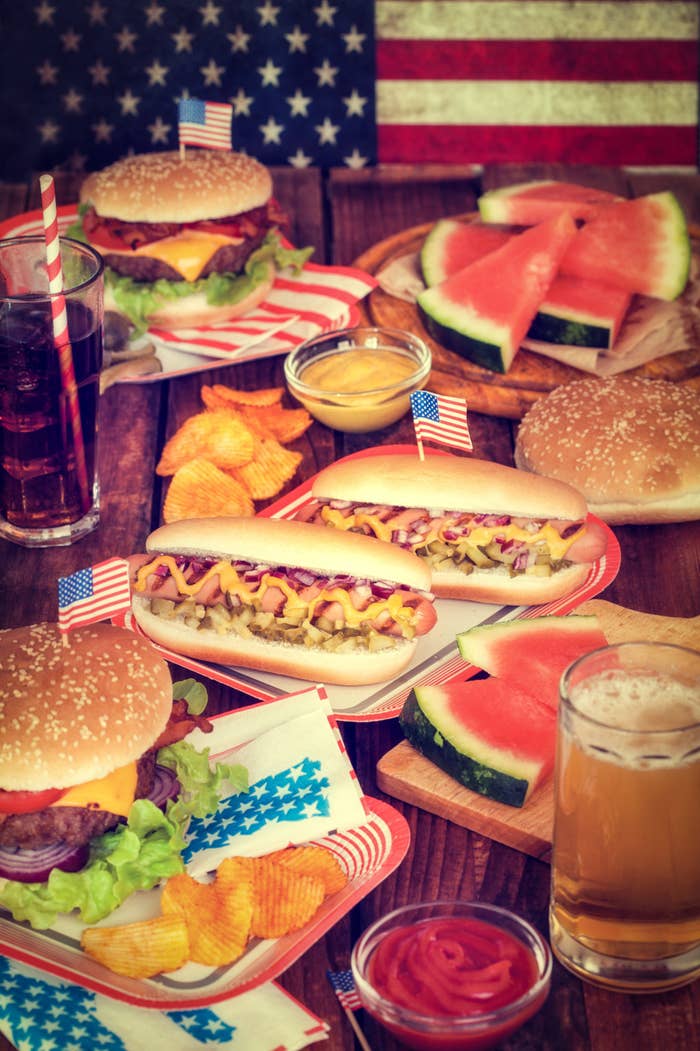 If you want to add a little more ~patriotism~ to your barbecue spread...
...here's how to make an easy, star-spangled side dish that everybody will love.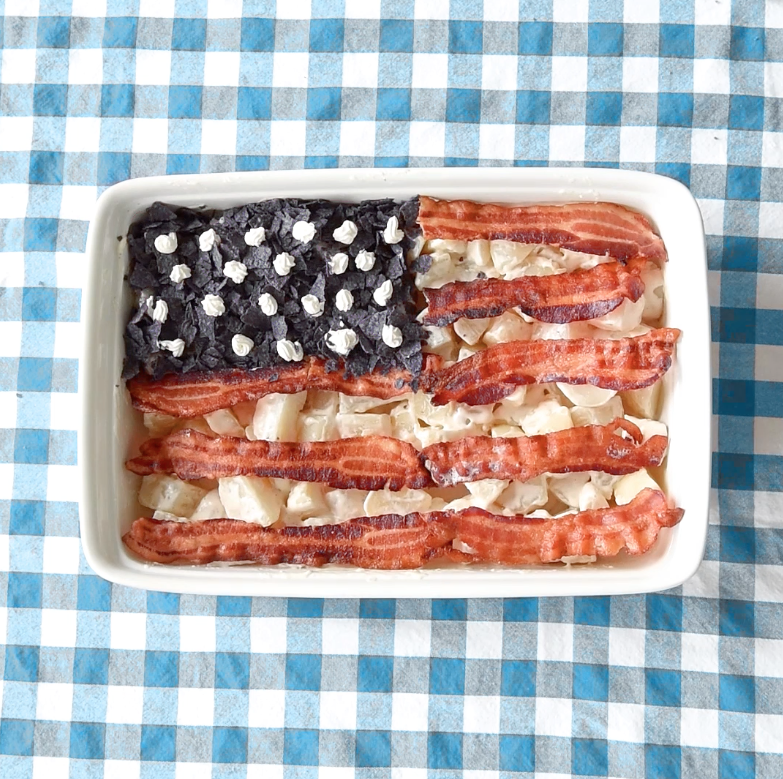 1.
First, cut 5 pounds of potatoes into 1-inch cubes, boil until tender, and drain.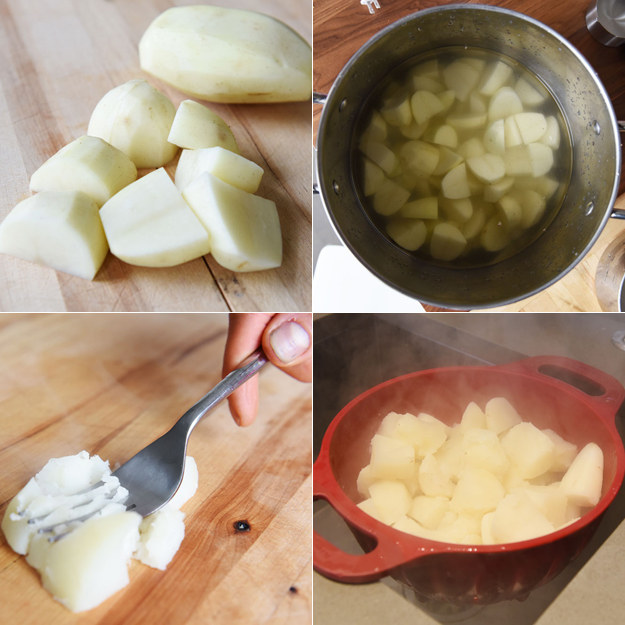 2.
Dump the cooked potatoes into a rectangular casserole dish.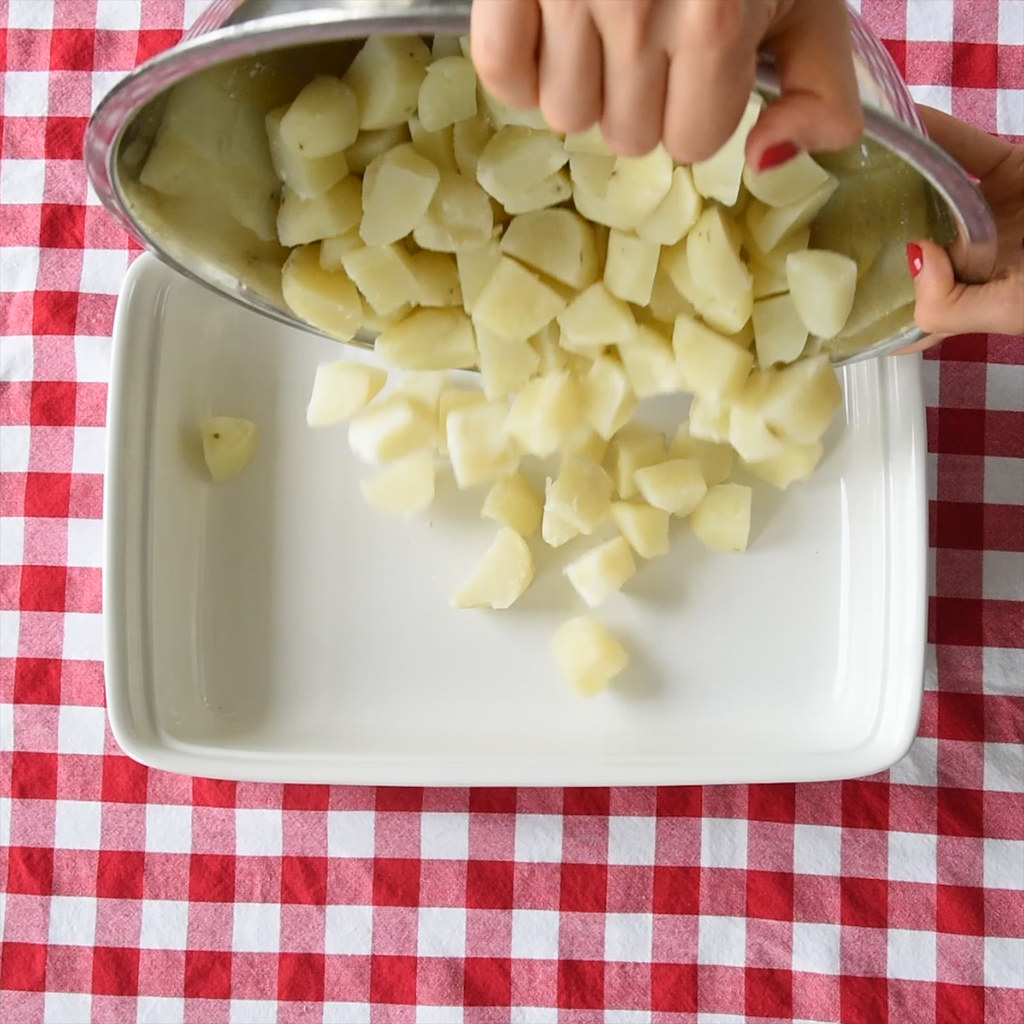 3.
Smother with ranch dressing.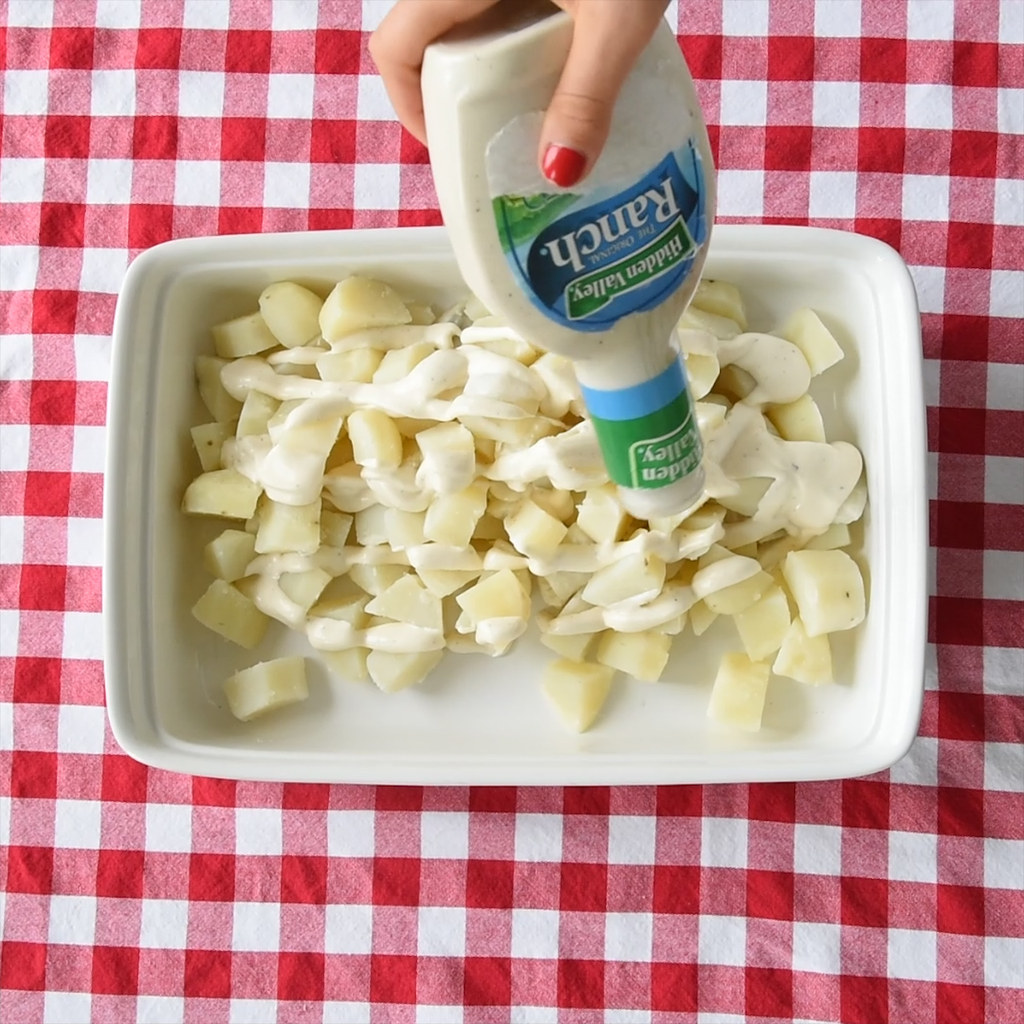 4.
Mix.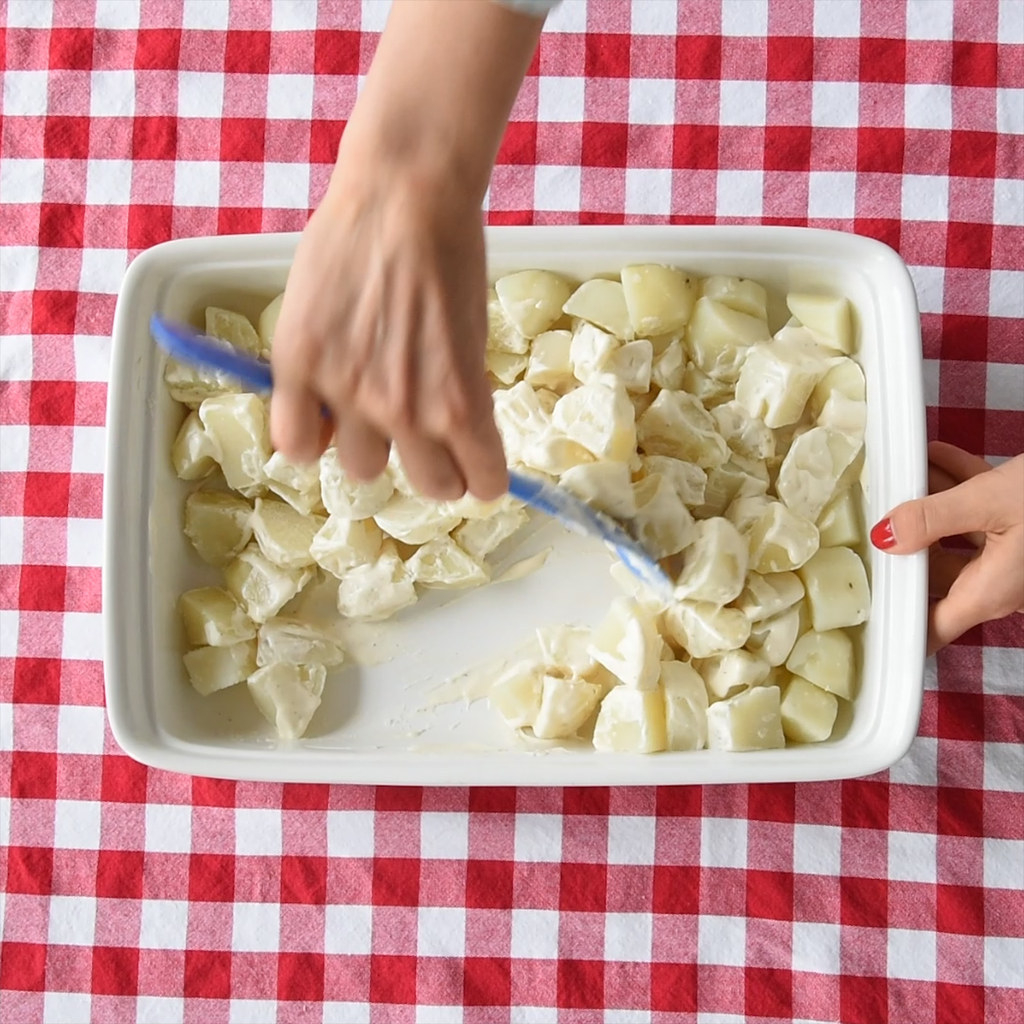 5.
Cook 8-10 strips of bacon until they're super crispy, then lay them over the potatoes.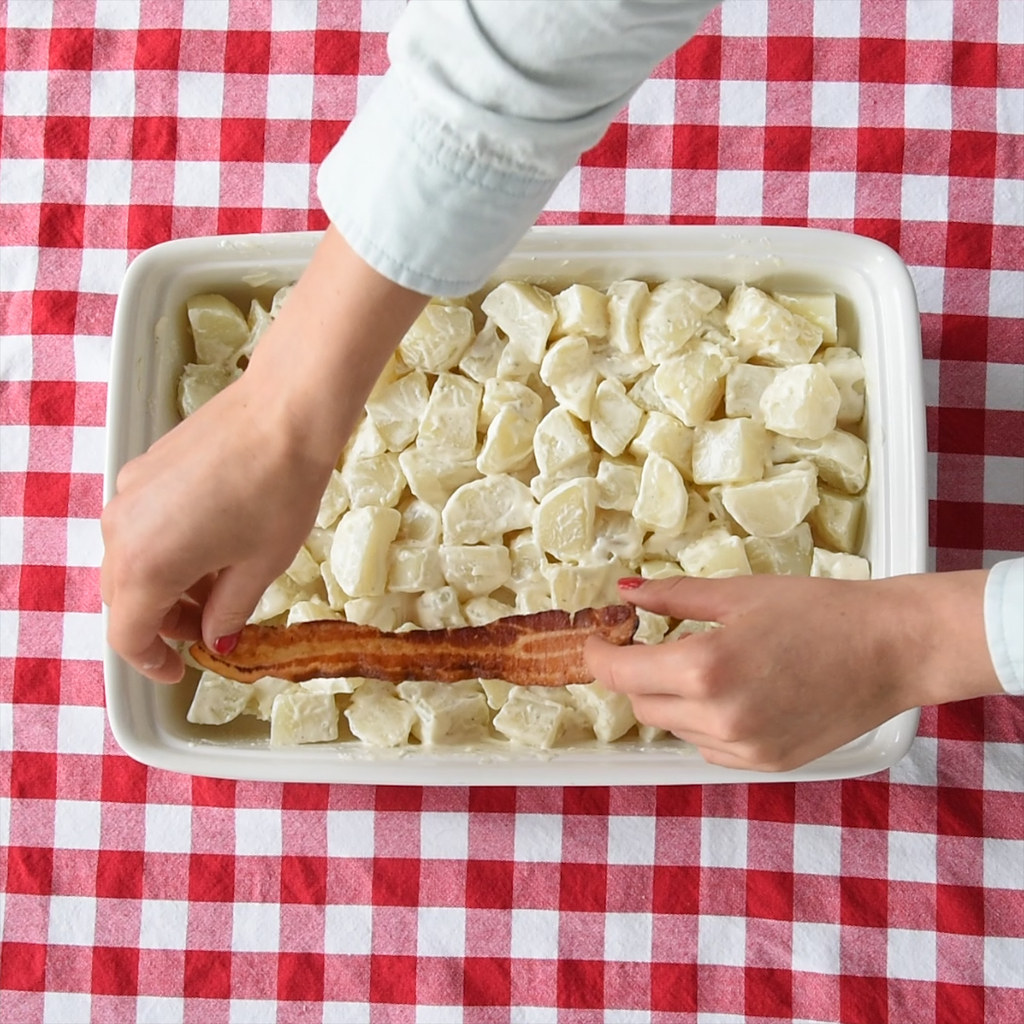 O say, can you see where I'm going with this?
6.
Crumble a big handful of blue corn tortilla chips, and sprinkle them in the upper left hand corner.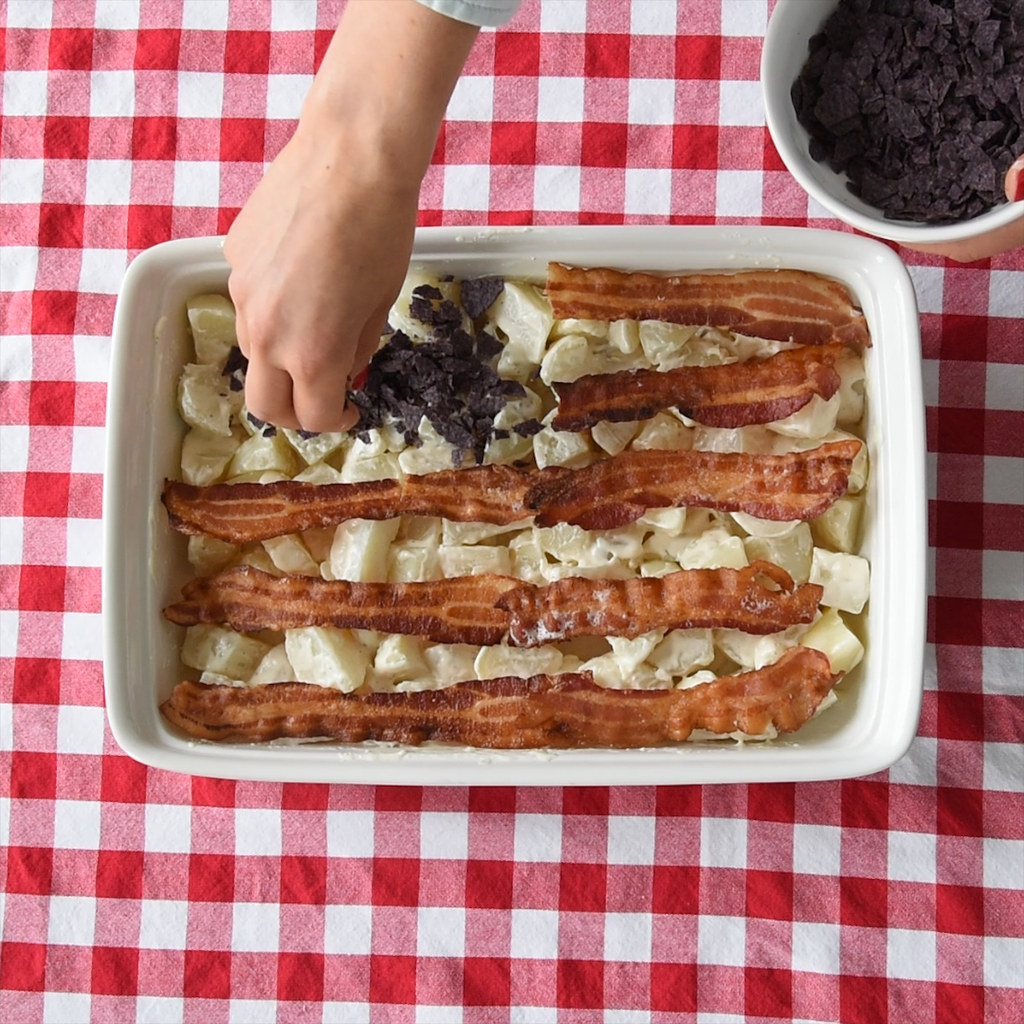 ALMOST THERE.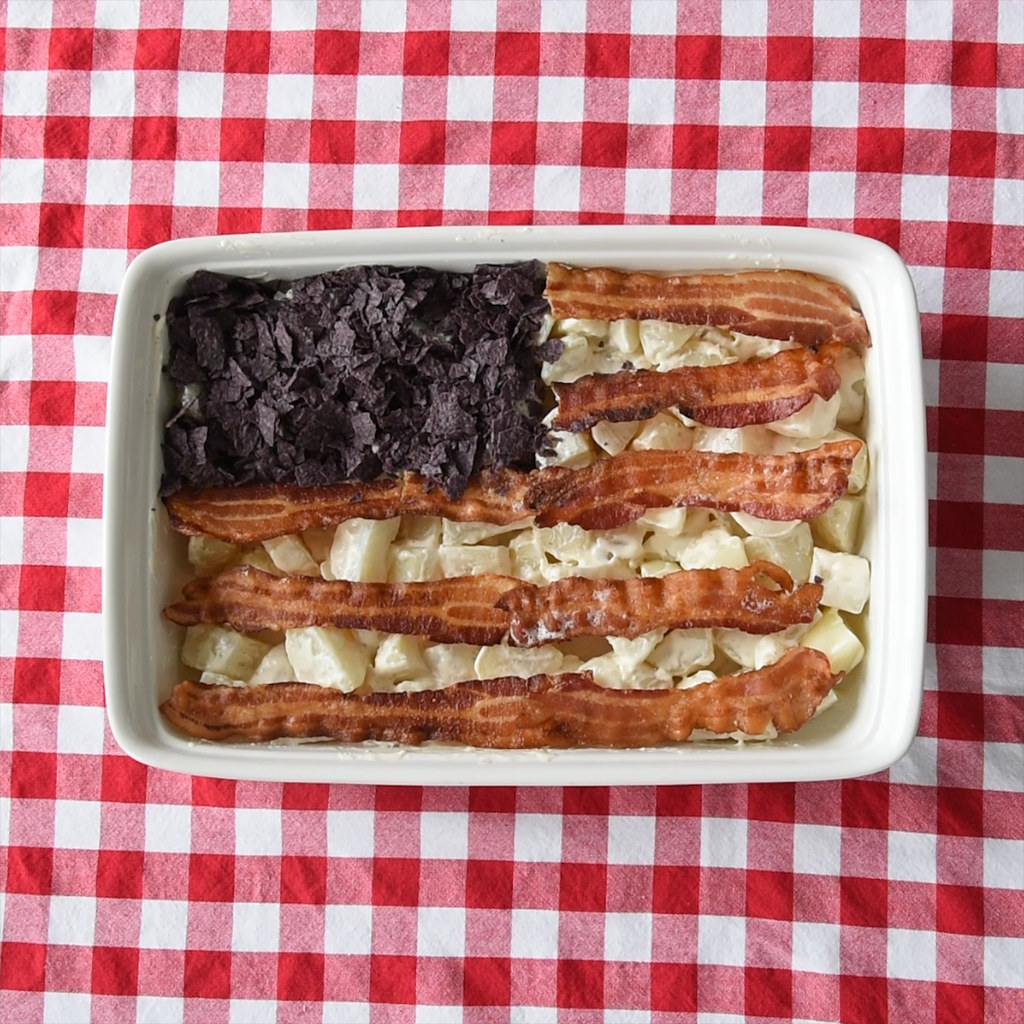 7.
To make stars, put some ranch or sour cream into a ziploc bag, then cut a little bit of the corner off and pipe it in rows over the corn chips.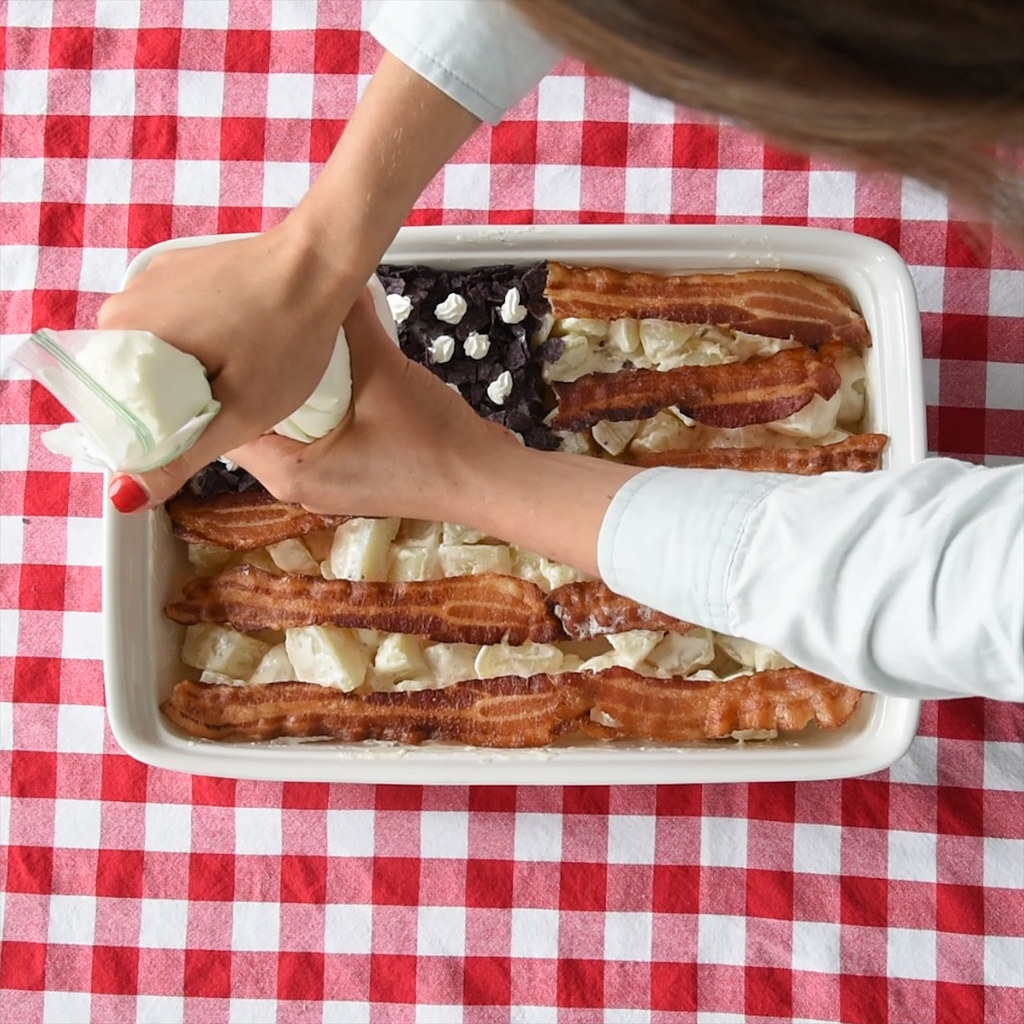 Move over flag cake, there's a new AmeriCasserole in town!