Here's A Delicious, Meatless Dinner To Make On A Weeknight
Making mashed sweet potatoes in the microwave is a total game changer. For four more easy dinners to round out the week, click here.

Sage and Maple-Roasted Chickpeas with Crispy Kale and Sweet Potato Mash
Serves 2
Recipe by Christine Byrne
INGREDIENTS
1 15-ounce can chickpeas, rinsed and thoroughly dried
½ large yellow onion, cut in 4 wedges
2 tablespoons olive oil, divided
2 tablespoons maple syrup, divided
2 tablespoons chopped sage leaves
kosher salt and freshly ground pepper
2 medium sweet potatoes
1 bunch kale, stems removed, chopped into rough 2-inch pieces
PREPARATION
1. Preheat the oven to 400°F and line a large, rimmed baking sheet with parchment paper.
2. In a small mixing bowl, combine a tablespoon of olive oil and a tablespoon of maple syrup and stir them together with a fork. Add the sage, and stir to combine.
3. Add the chickpeas and onion wedges to the baking sheet, drizzle with the syrup-olive oil mixture, season with salt and pepper, and toss to coat and combine. Roast until the chickpeas are browned and crispy and the onions are soft, about 30 minutes. While the chickpeas roast, prepare the sweet potatoes.
4. Poke both sweet potatoes all over with a fork, then put them in a microwave-safe bowl or plate and cover them with a damp paper towel. Microwave them on high for 7 minutes, until soft.
5. When the sweet potatoes have cooled slightly, peel the skin off with your hands. Put the peeled sweet potatoes back in the bowl, add the remaining tablespoon of olive oil and the remaining tablespoon of maple syrup, season with salt and pepper, and mash everything together with a potato masher or a fork.
6. Toss the chopped kale with the chickpeas on the baking sheet, season with a little more salt and pepper, then put everything back in the oven just until the kale starts to wilt, about 5 minutes. When the chickpeas are done and the kale is wilted, divide the sweet potato mash between two plates and top with the chickpea-kale mixture. Serve immediately.
Make sure your chickpeas and onions are tossed well with the olive oil/maple syrup/sage mixture before they go into the oven. This will help the chickpeas crisp and caramelize.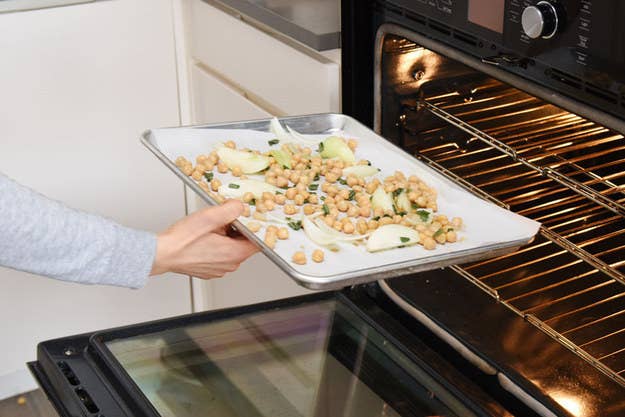 Before you add the kale, the chickpeas should be a little crispy, and the onions should be soft.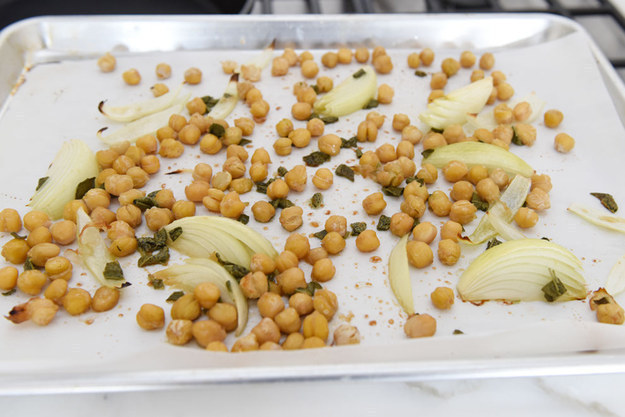 When you mix the kale in, the baking sheet will be really crowded. That's OK, because the chickpeas and onions are already roasted, and the kale will wilt quickly.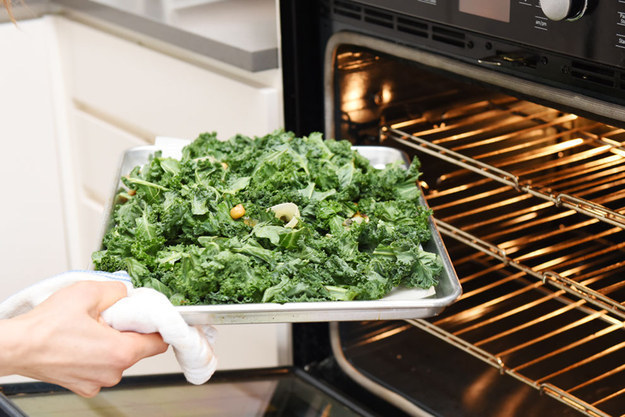 The kale should only take about 5 minutes to cook. It's done when it's soft and a little bit crispy at the edges.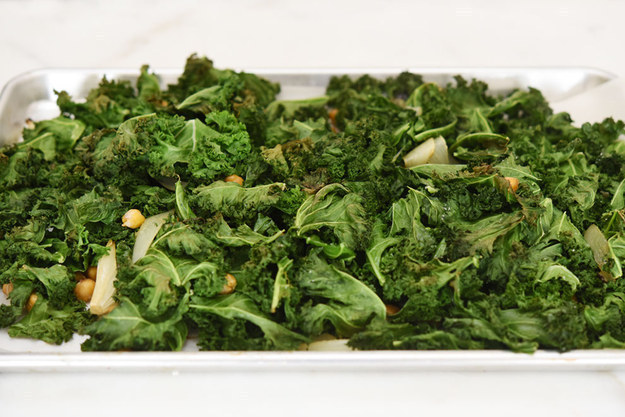 Make sure you poke lots of holes in both sweet potatoes. To prevent explosions.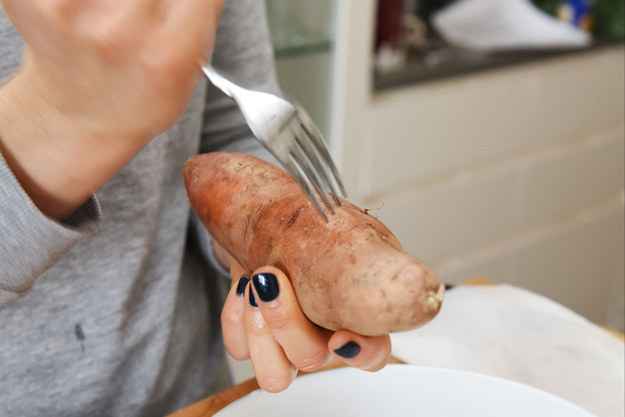 Put them in a microwave-safe bowl and cover them with a damp paper towel.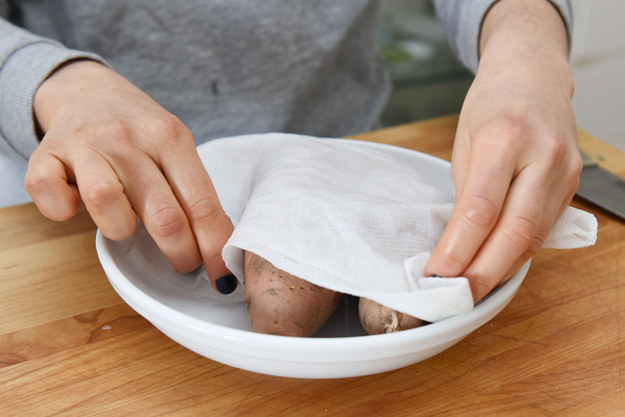 For a medium sweet potato, seven minutes in the microwave is perfect.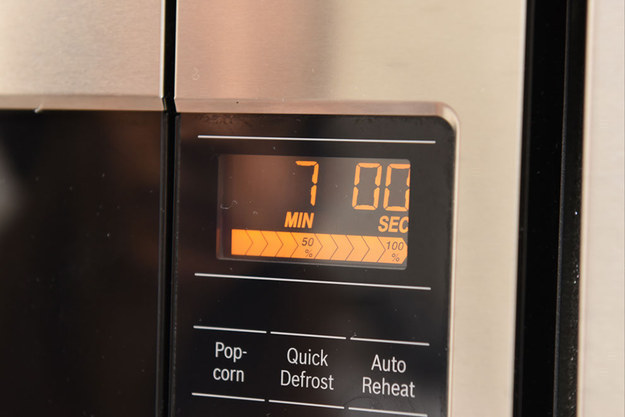 The sweet potatoes are done when the flesh is soft and bright orange, and the skin is wrinkly and easy to peel.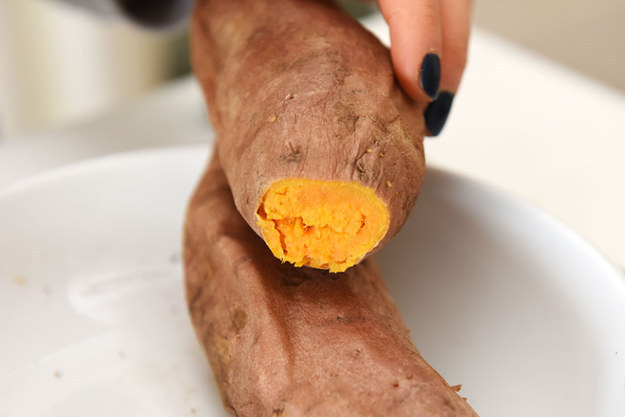 Let the sweet potatoes cool for a couple of minutes, so that you don't burn yourself. Then use your hands to peel the skin right off.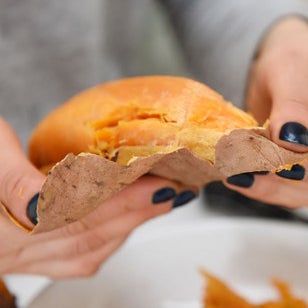 Add a tablespoon each of olive oil and maple syrup.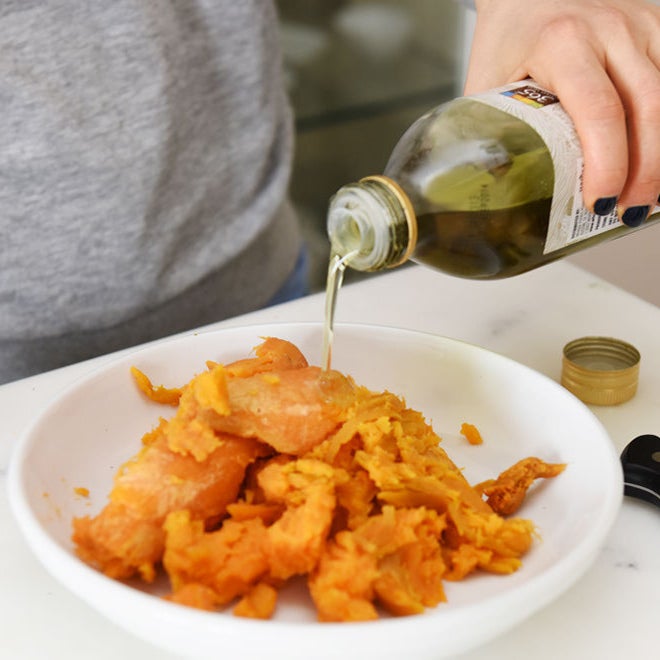 Use a fork to mash everything together, and that's it!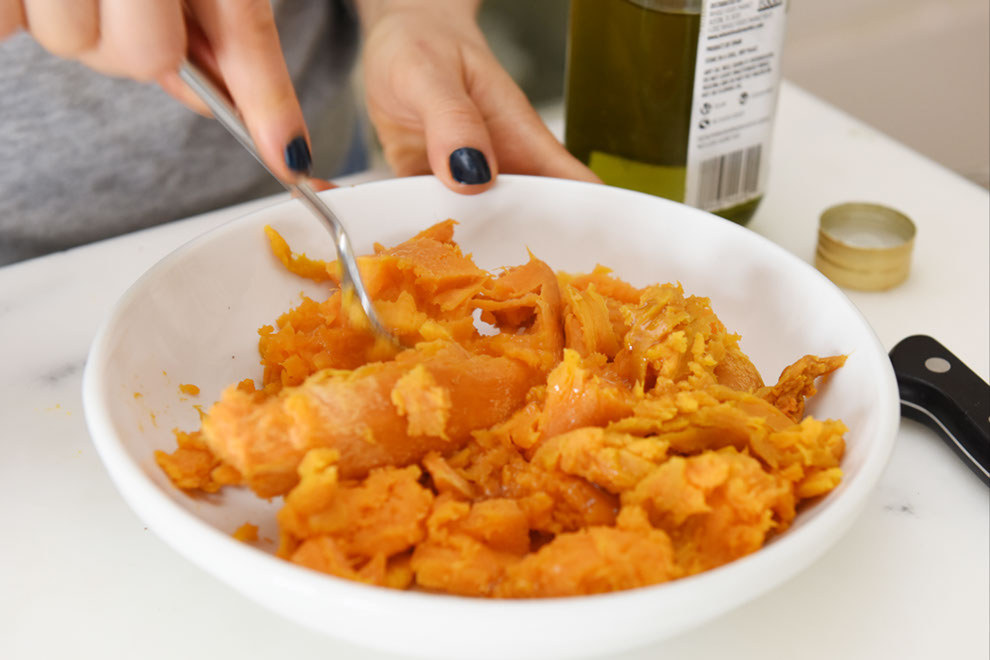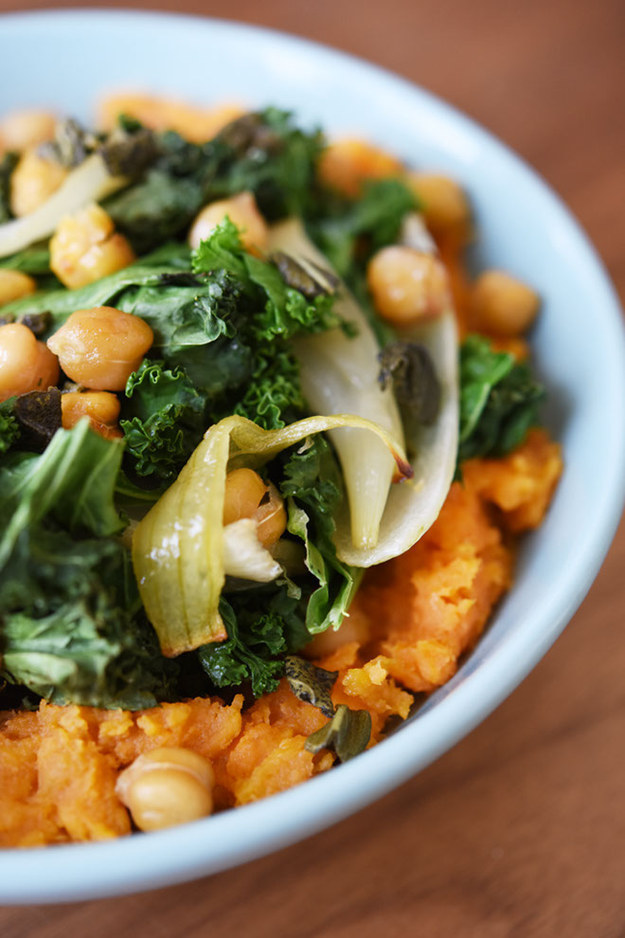 This recipe is one of five easy weeknight dinners you can make from a single grocery list.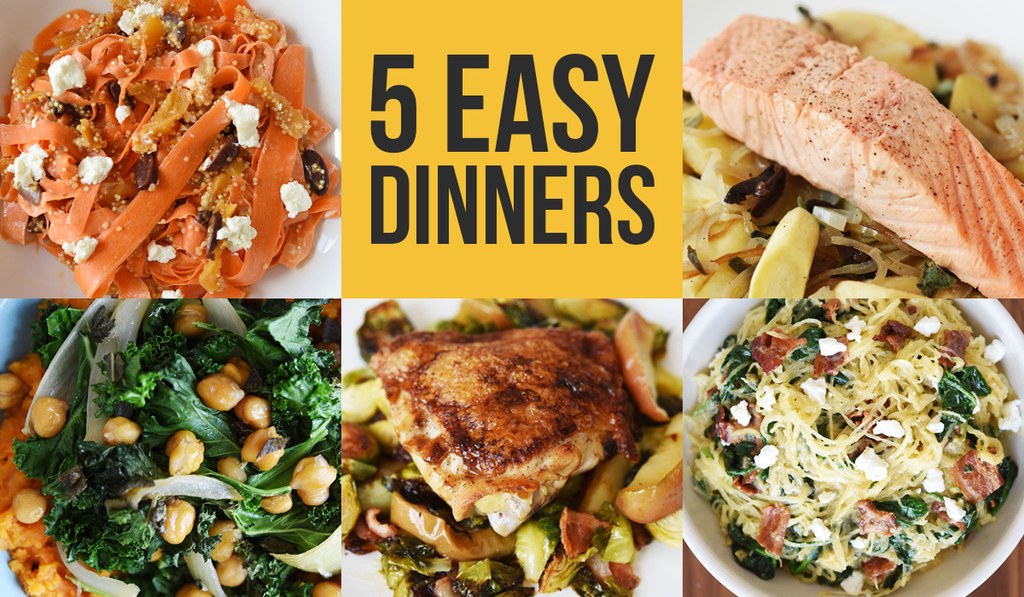 To see all five dinners, plus a complete shopping list, click here.