How To Make Nepali Tomato Chutney
Get the full Nepali goat curry dinner menu here.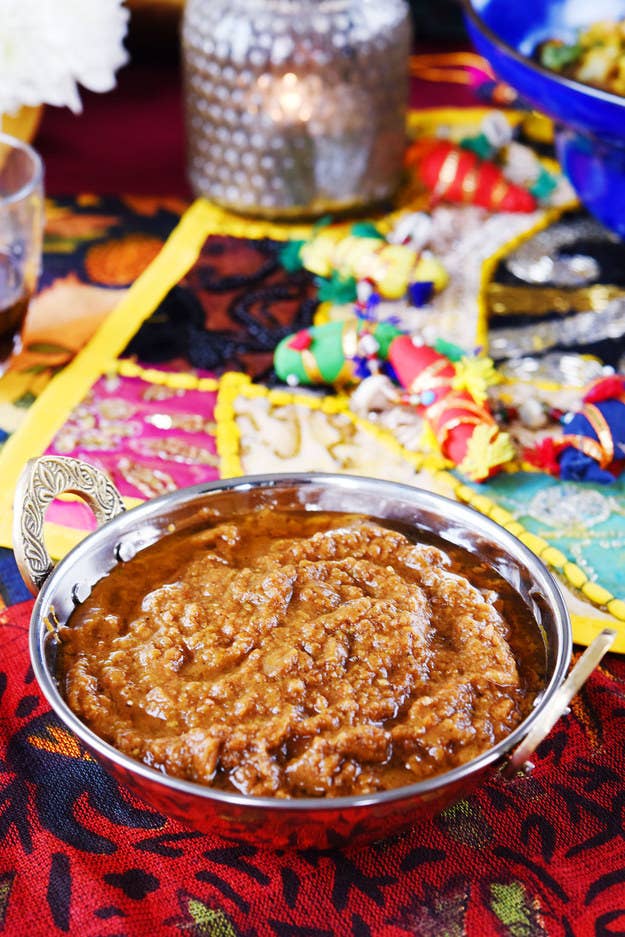 Here are the ingredients you will need: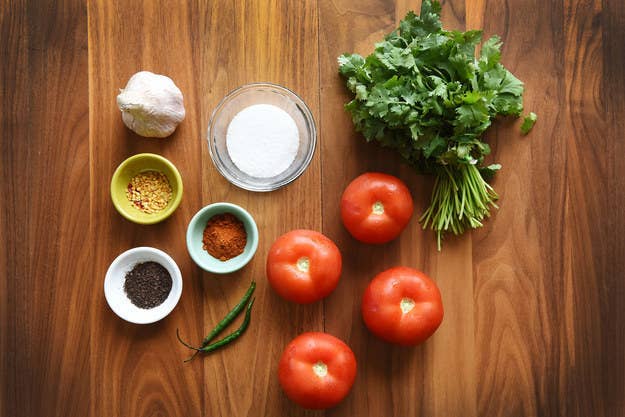 1.
Broil the tomatoes and garlic until the garlic is dark brown and the tomatoes are soft, 8-10 minutes.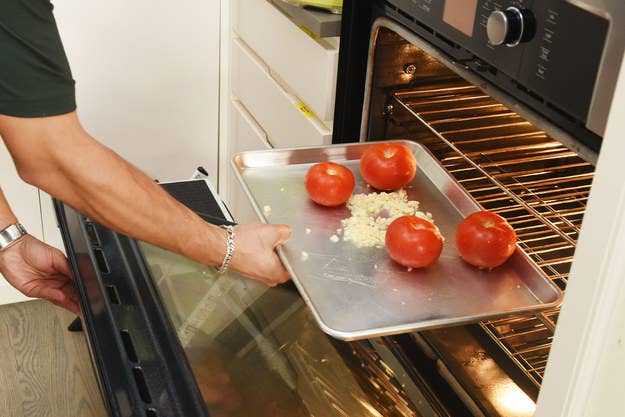 2.
Put them in a blender when they're done.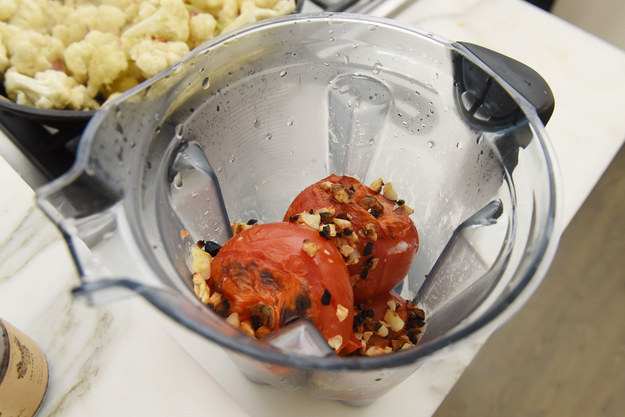 3.
Add all the remaining ingredients.
4.
Purée until smooth.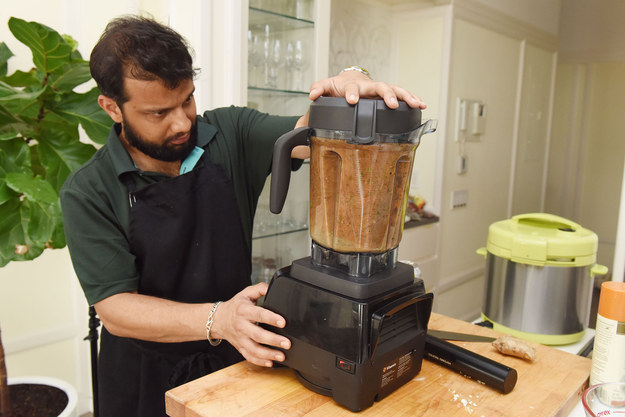 Roasted Spicy Tomato Chutney (Poleko Golbheda Ko Achaar)
Serves 10
Recipe by Anup Kaphle
INGREDIENTS
4 whole tomatoes
5 cloves garlic, peeled
2 fresh green bird's eye (or Thai) chiles, halved lengthwise
2 teaspoons kosher salt
½ teaspoon Sichuan peppercorns
½ teaspoon red chile powder
½ teaspoon fresh lemon juice
½ cup cilantro leaves, chopped
PREPARATION
Preheat the broiler to high and position the rack 6 to 8 inches from the broiler. Line a large rimmed baking sheet with foil or parchment.
Place the tomatoes and garlic on the baking sheet and broil until cooked through and starting to blacken, 8 to 10 minutes. Combine broiled tomatoes and garlic with the remaining ingredients in a blender, and puree until smooth. Pour the mixture into a serving bowl.
Get the full Nepali goat curry dinner menu here.