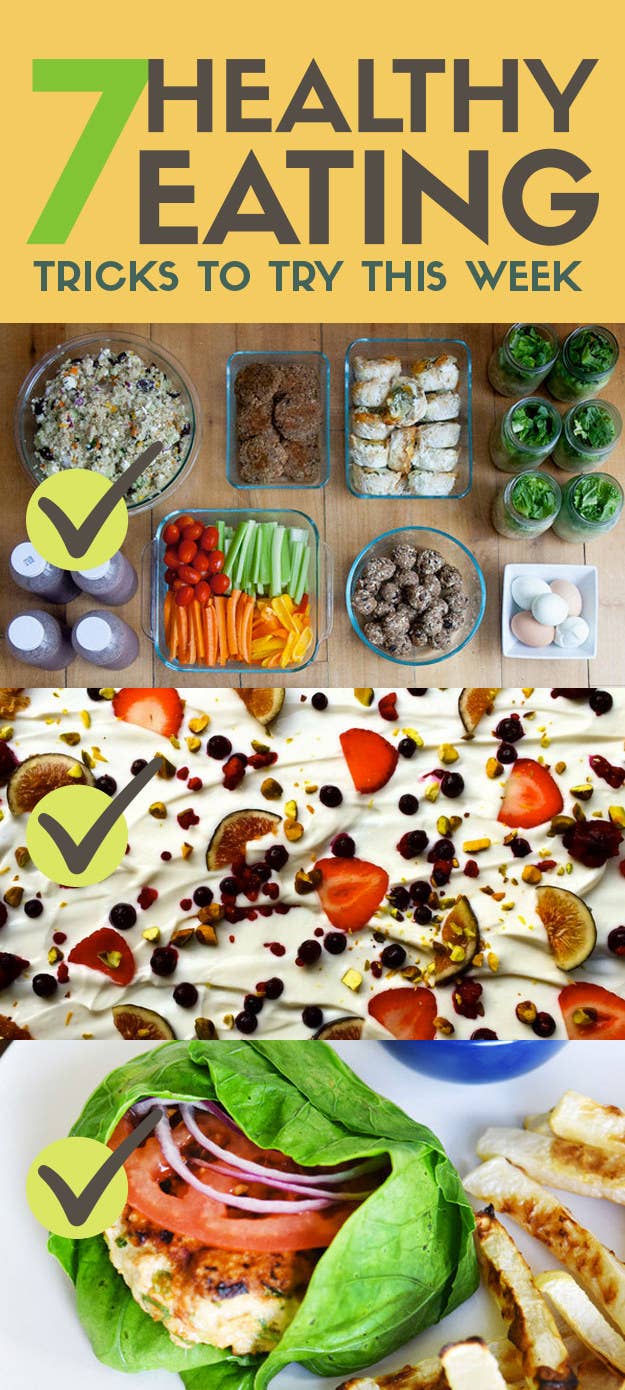 1.
Zucchini is out of season, so turn sweet potatoes into noodles instead!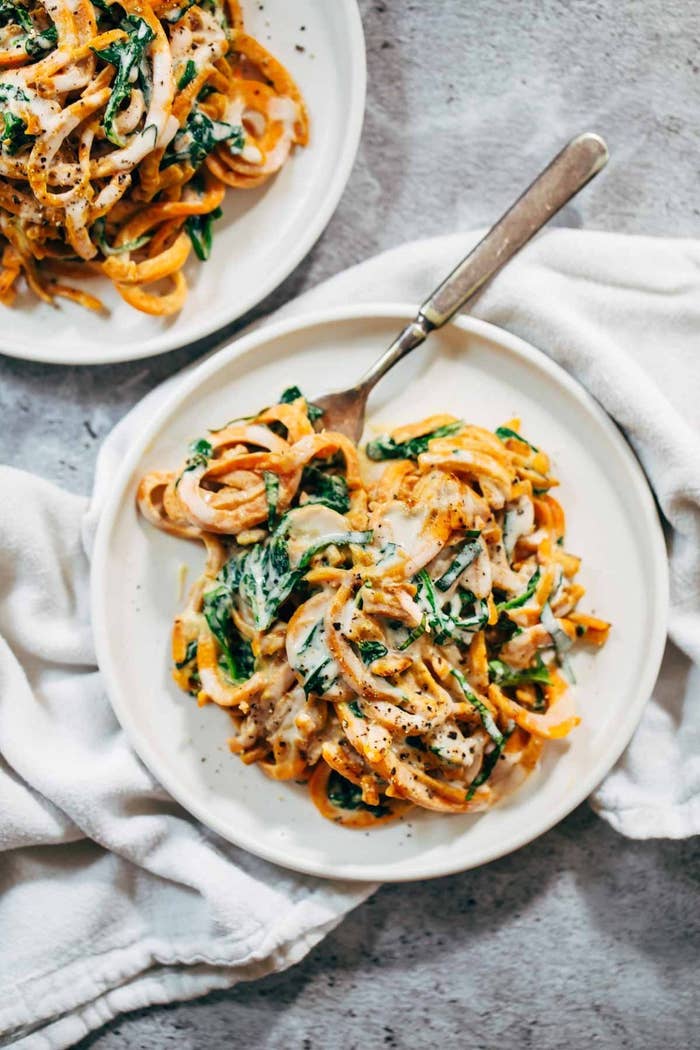 2.
Cook a bunch of healthy breakfast, lunch, and dinner options on Sunday that you can eat all week.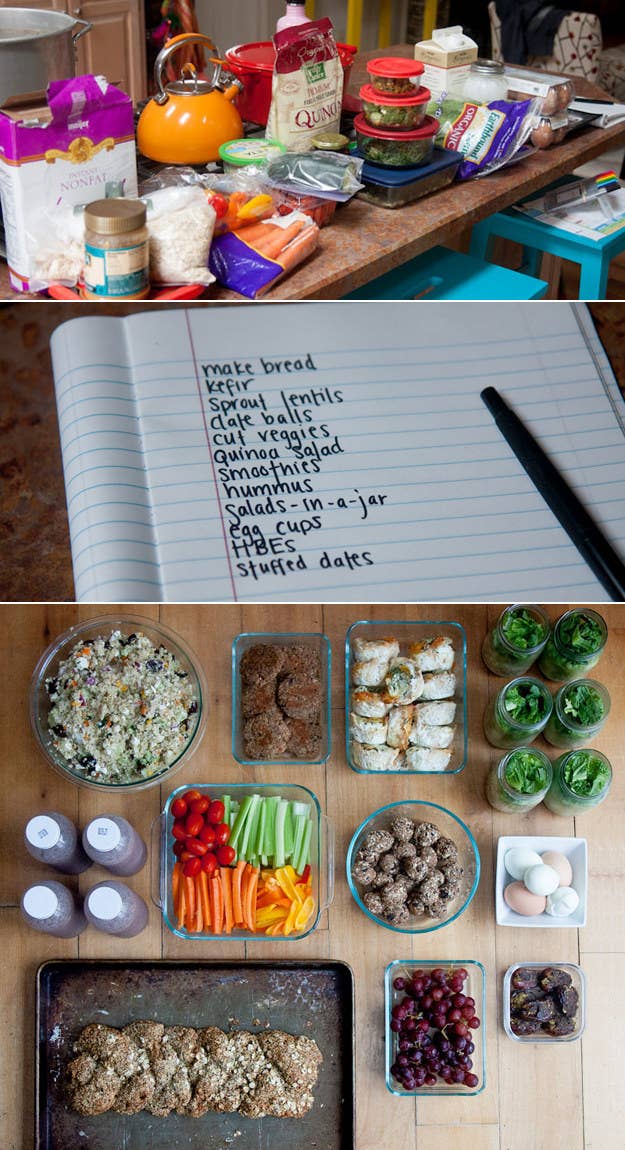 3.
Consider including a batch of these 3-ingredient almond butter granola bars in your meal prep plan. They're perfect for on-the-go breakfasts.
4.
Make your own vinaigrette.

5.
Make this frozen yogurt bark for a sweet treat that's actually good for you.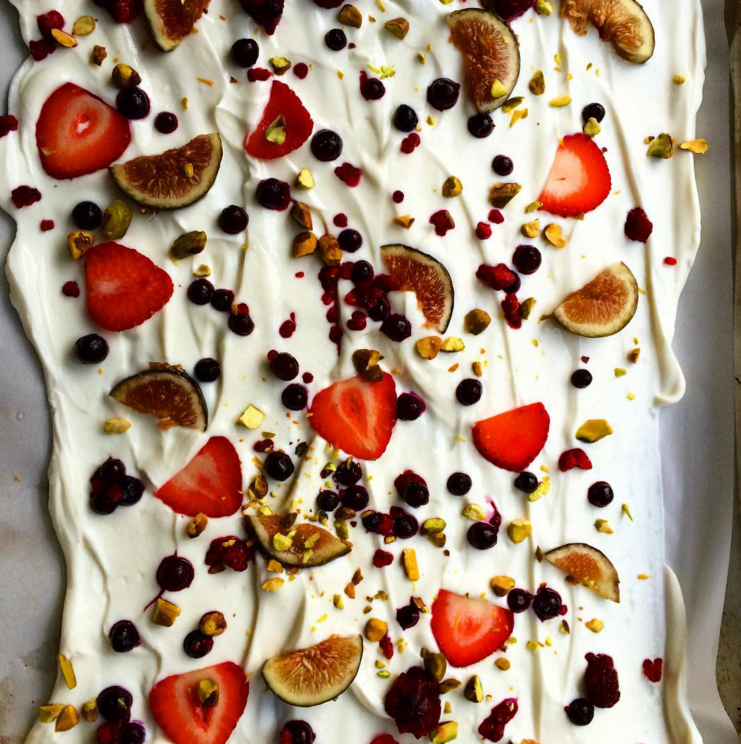 6.
Learn to make a green smoothie that's actually delicious.
7.
Play around with making healthier versions of your favorite comfort foods.