14 Unexpected Things You Can Do With A Can Of Frosting
Cooking-wise. (Get your mind out of the gutter.)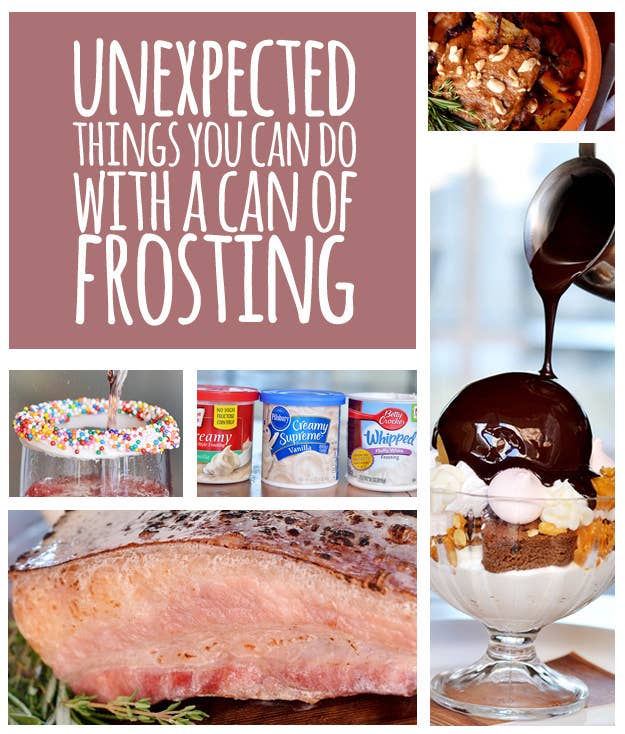 Store-bought canned frosting is scary and magical.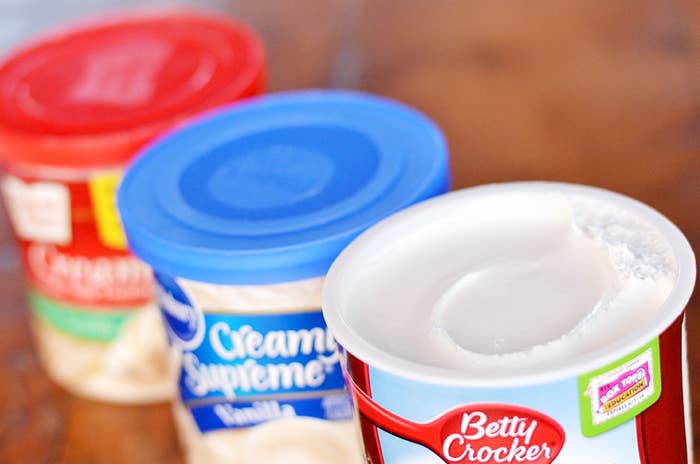 1.
Make a festive cocktail rim.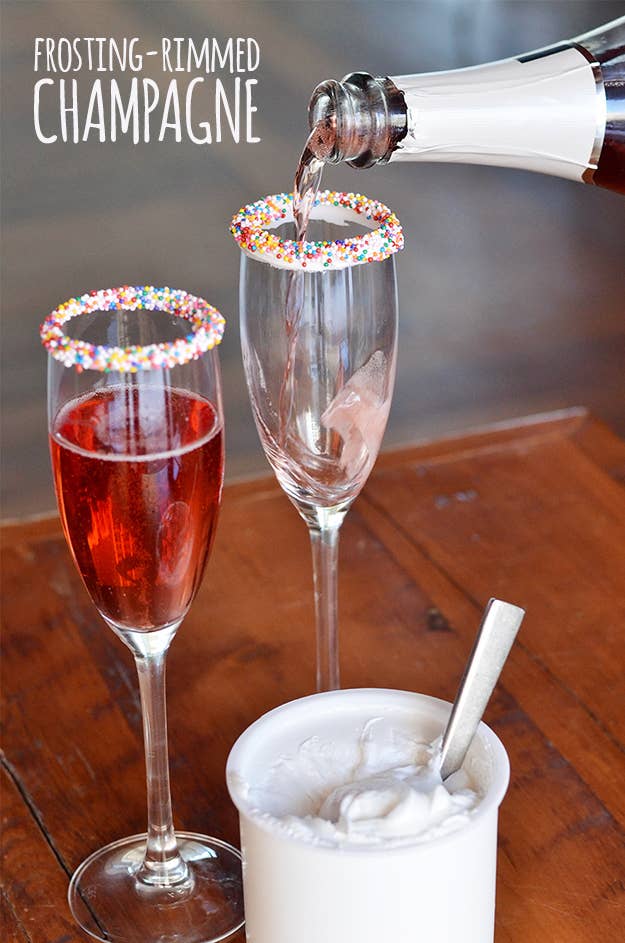 HOW-TO: Spread any flavor frosting into the lid of the frosting can. Roll the rim of a glass into the frosting and then dip in sprinkles, chocolate shavings or crushed candy bars. Desserts and a night cap all rolled into one.
2.
Glaze a pork belly.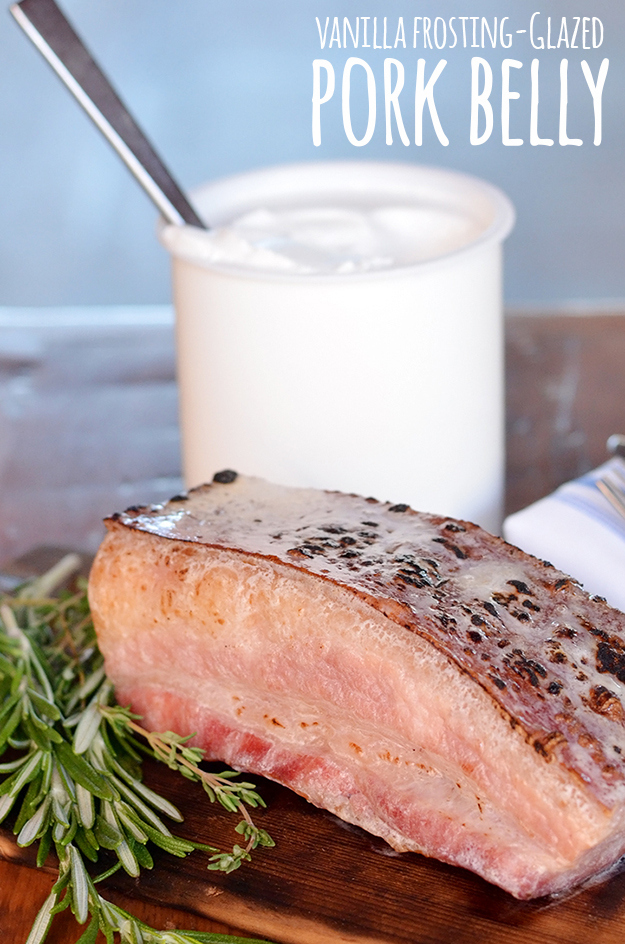 HOW-TO: Take a two pound slab of pork belly, season with salt and pepper. Set on a wire rack, skin side up, with an (ideally rimmed) baking sheet below it. Roast in a 225°F oven for 2 hours. Remove from the oven and spread with vanilla frosting. Return to the oven for another hour. Lightly coat the top with another later of frosting and broil for 10 minutes until the skin is caramelized.
3.
Fill chocolate-covered strawberries.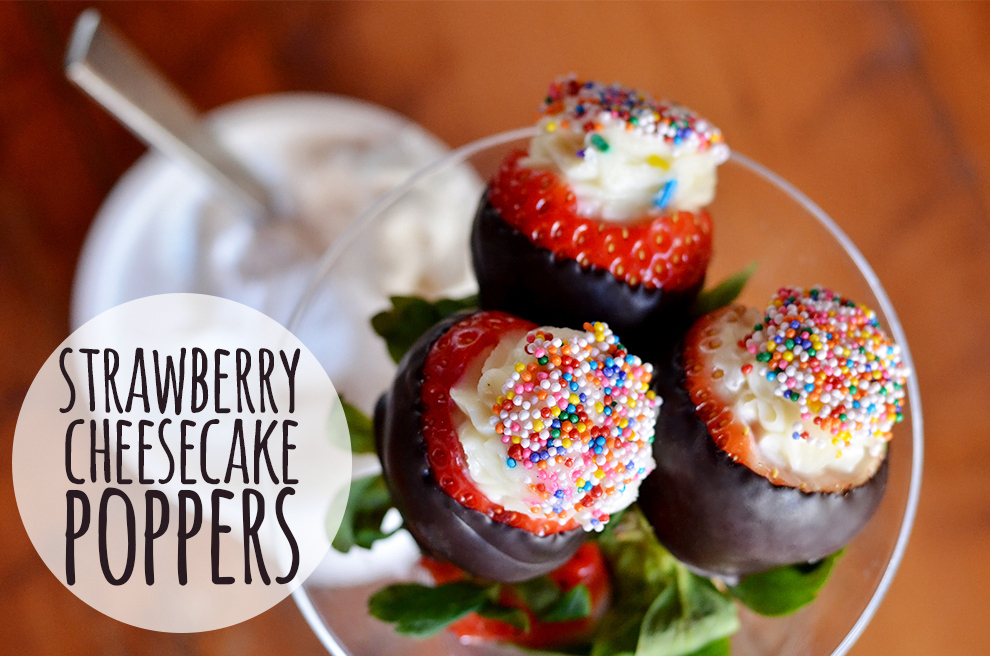 HOW-TO: Dip a dozen strawberries in coating chocolate. ("Coating chocolates" are special chocolate chips meant to coat things when you melt them; the common brand is Candiquik.) Remove the tops and hollow out the insides with a paring knife. Pipe cream cheese frosting into the strawberries. Refrigerate until ready to serve.
4.
Make a super-sweet 7-Layer Dip.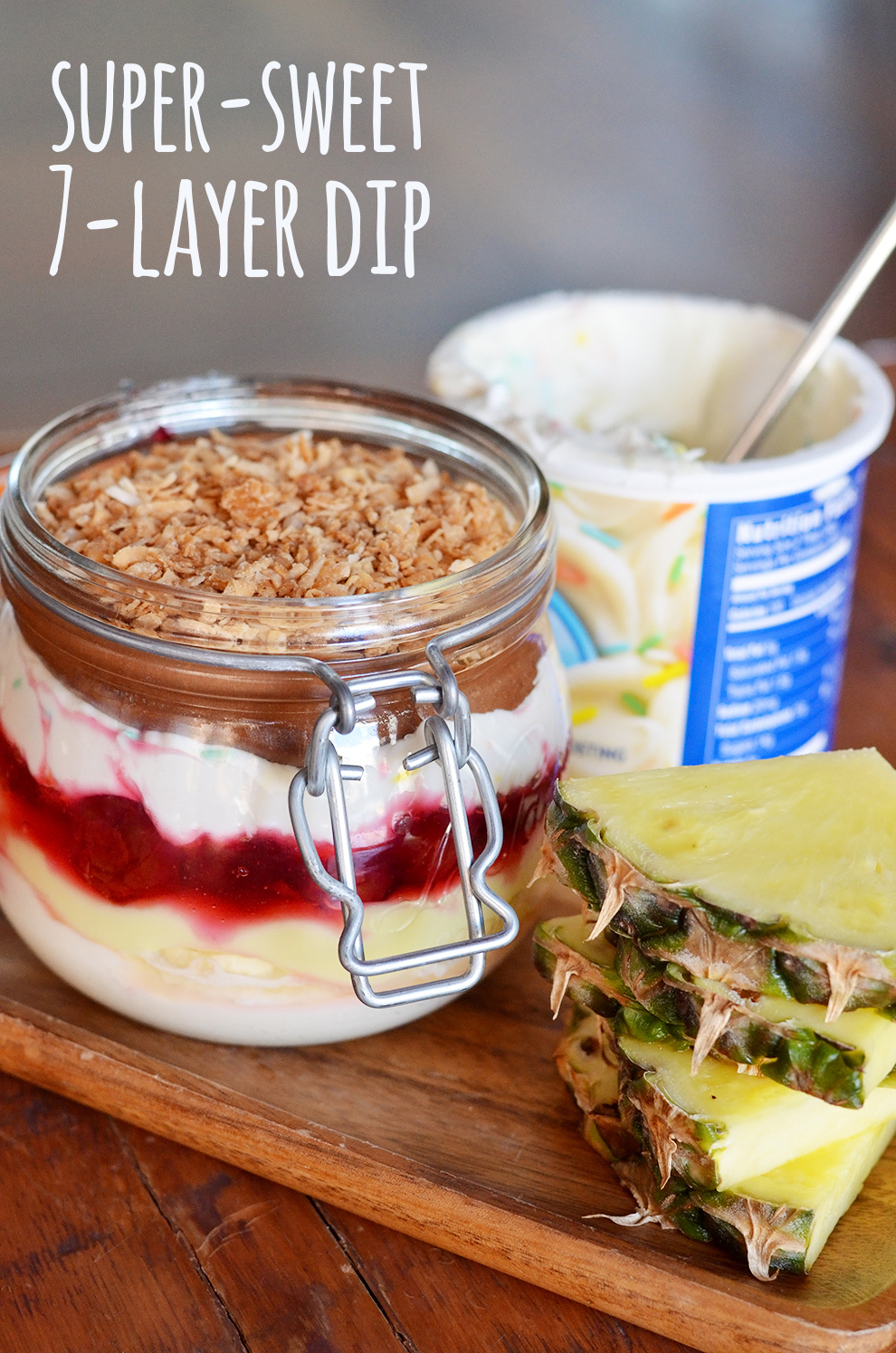 HOW-TO: In a festive jar, layer vanilla frosting, sliced bananas, lemon frosting, cherry pie filling, confetti frosting, and chocolate frosting, top with toasted coconut and serve with cookies, pretzels or fresh fruit to dip. Enjoy the ensuing sugar coma.
5.
Make a mole sauce.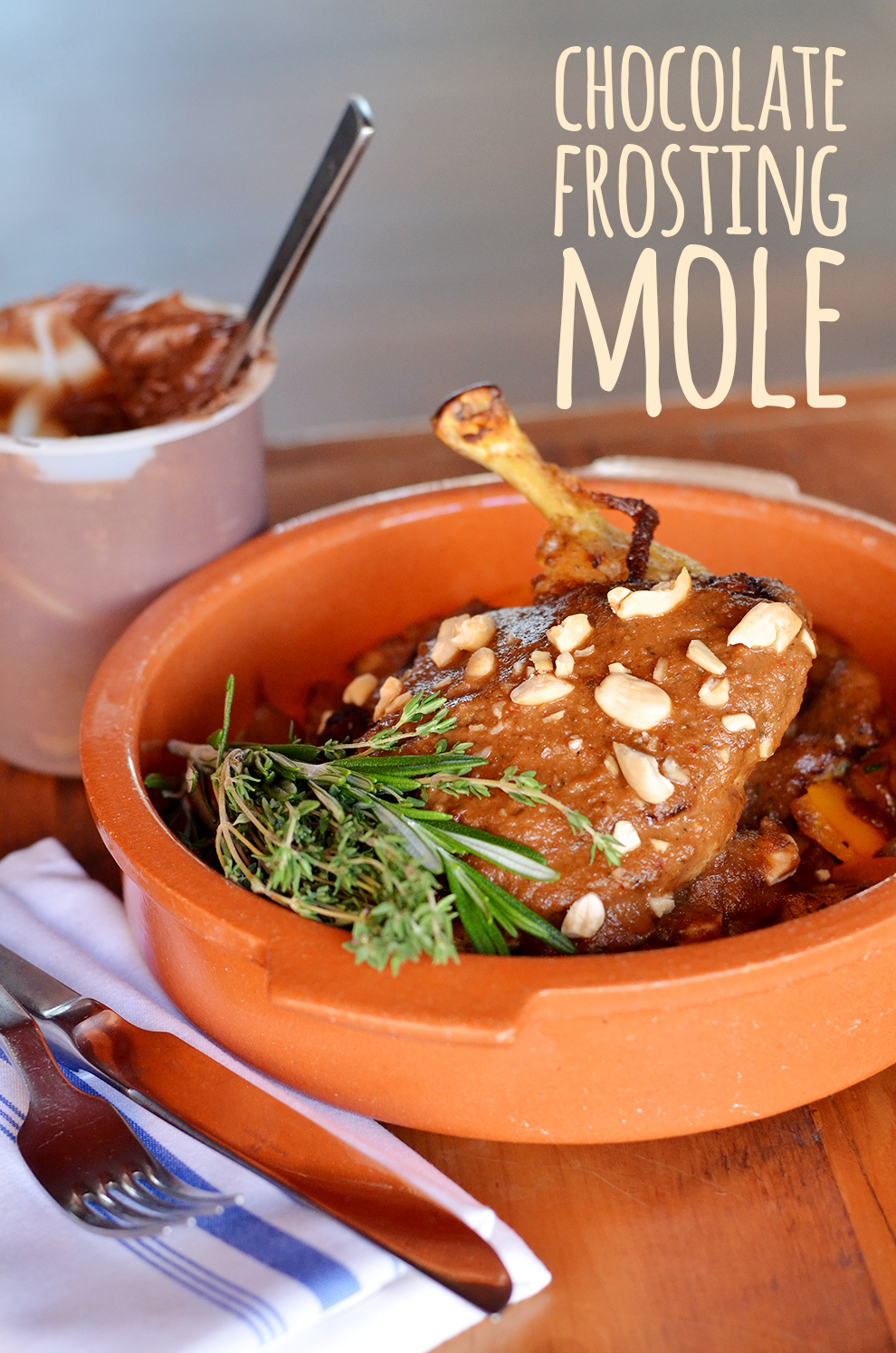 HOW-TO: Replace the Mexican-style chocolate with a few tablespoons of chocolate frosting in your favorite mole dish. It will add sweetness and body to the sauce. Muy caliente, muy facil!
6.
Make a molten cake.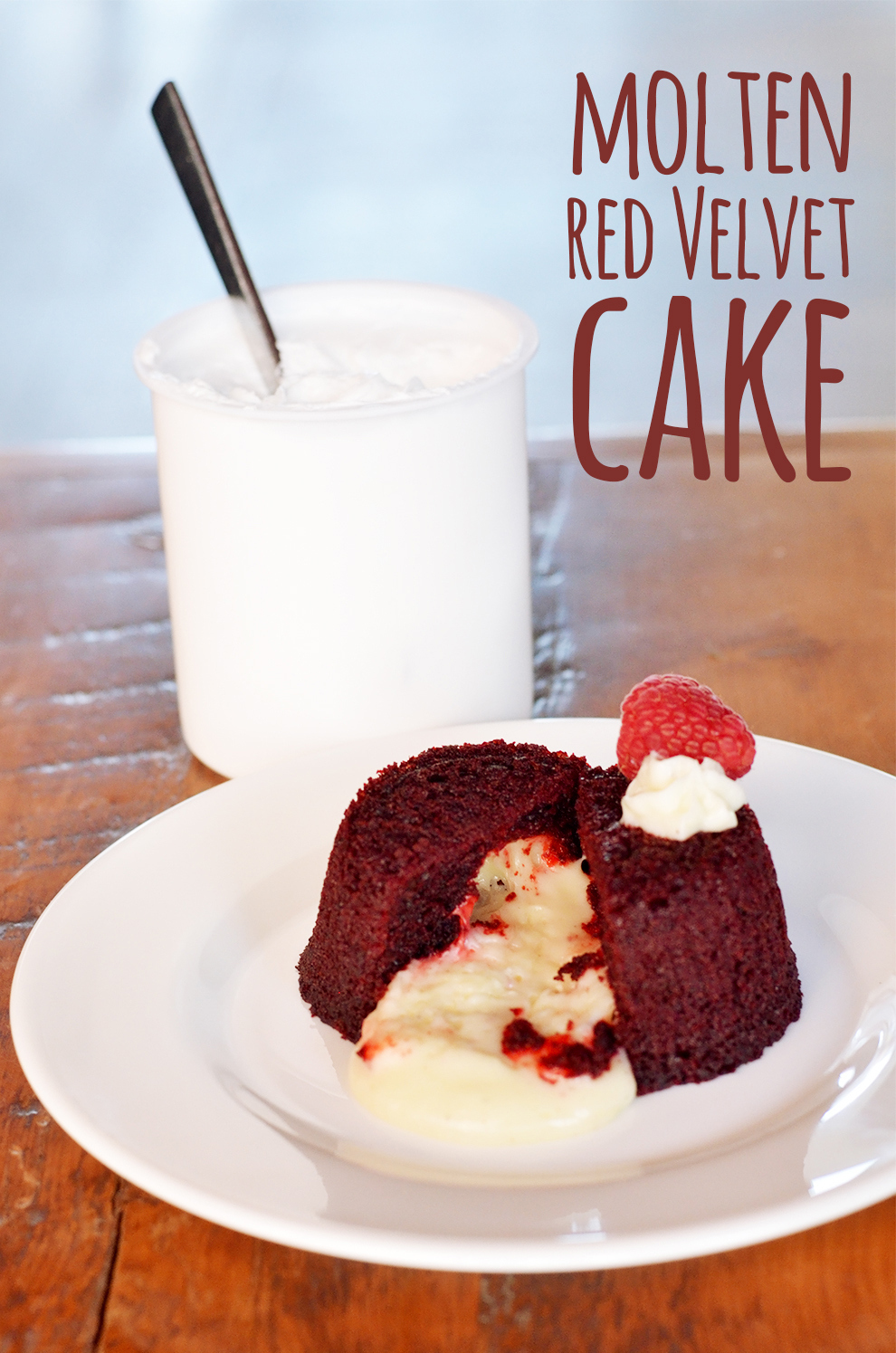 HOW-TO: Using boxed red velvet cake mix, make red velvet cupcakes in a cupcake tin or ramekins according to the package directions. Once cool, trim the tops off and scoop out the center of the cakes. Fill the cakes with cream cheese frosting and microwave for 20 seconds. Quickly invert the cake onto a plate and serve immediately. Enjoy the oohs and aahs (but hopefully more oooooooohs).
7.
Make popsicles.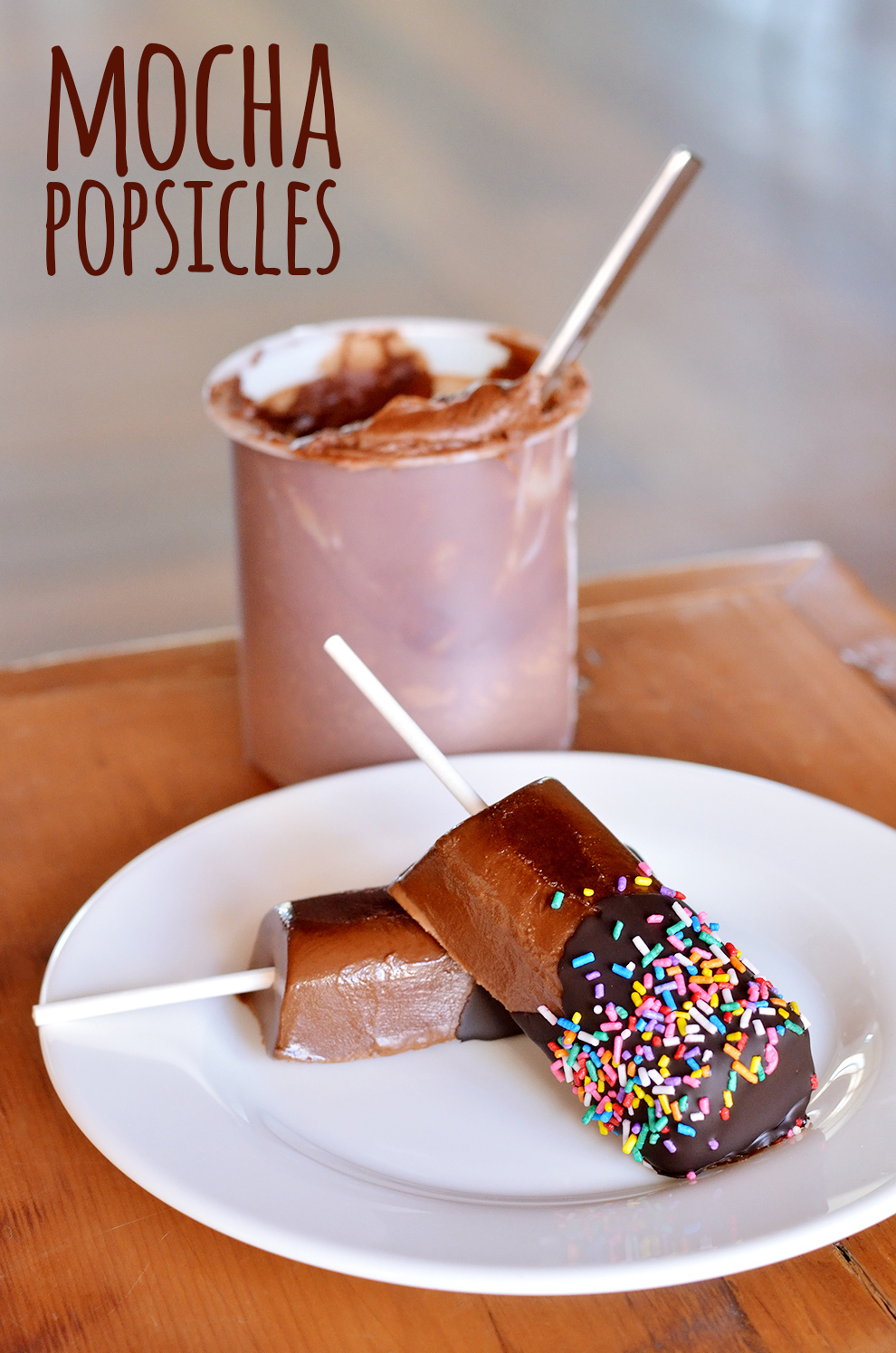 HOW-TO: Mix 1 can of frosting with 1 cup of brewed coffee (hot or cold, doesn't matter). Pour into Popsicle molds and freeze overnight. For extra-festive decoration, dip in melted chocolate and roll in sprinkles.
8.
Coat pretzels with candy.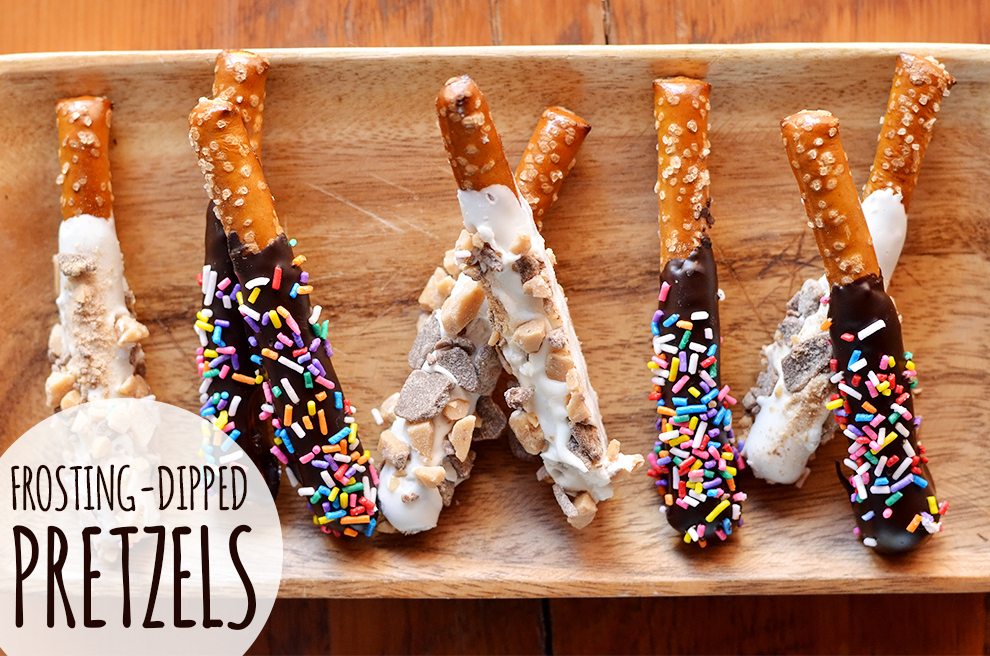 HOW-TO: Gently melt frosting (any flavor) in the microwave. Dip pretzels into it. Roll in sprinkles, chocolate shavings, crushed candy bars, or nuts. Let sit on wax or parchment paper to dry for a few hours. Great garnish for ice cream or milkshakes.
9.
Make ice cream without a machine.
HOW-TO: Take half a can of lemon frosting and place it in a blender with 2 1/2 cups sliced strawberries. Puree until smooth. Return to the can and freeze overnight. You don't need an ice cream machine when you have the magical powers (aka additives) of frosting.
10.
Make a yam casserole.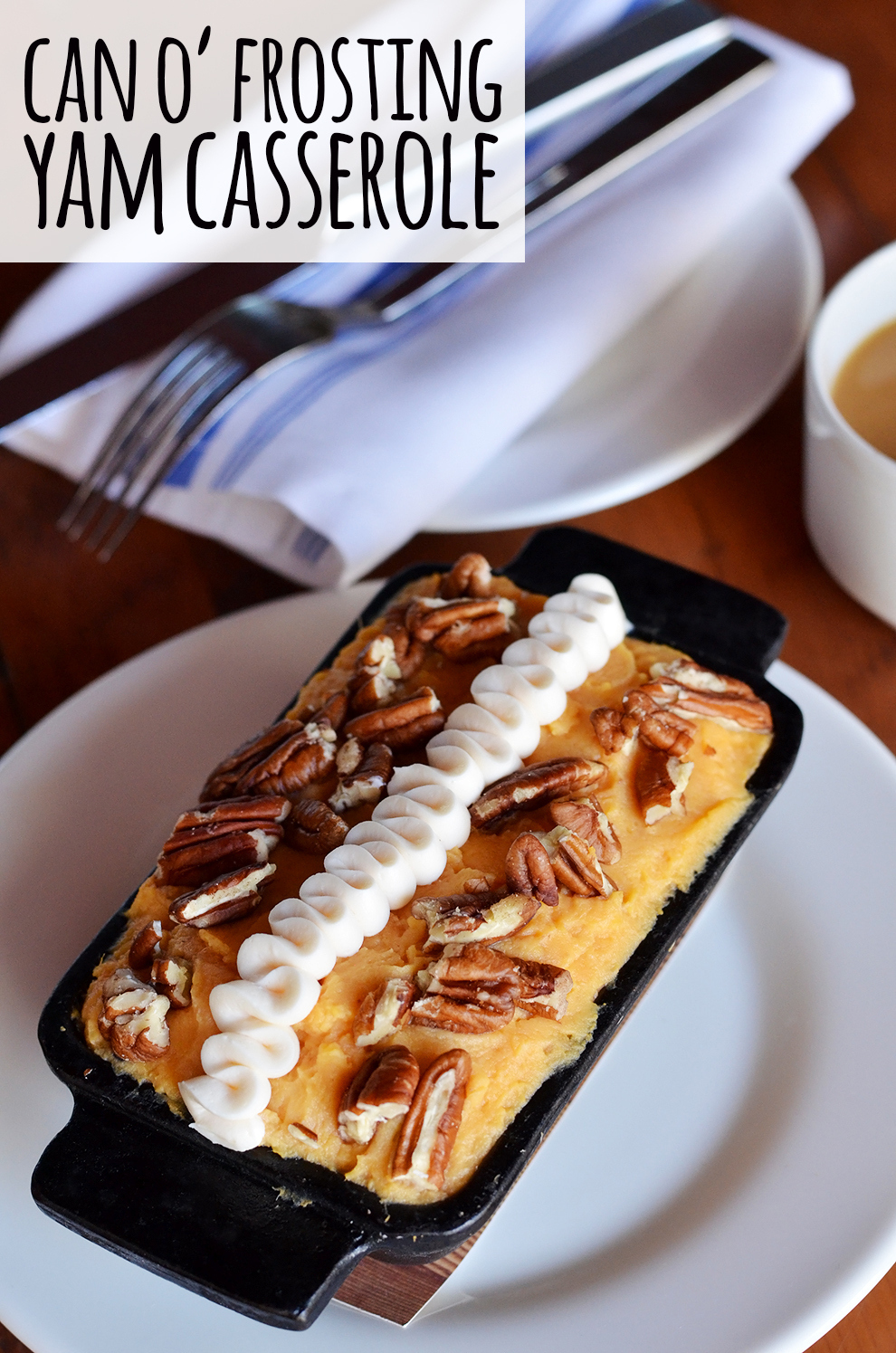 HOW-TO: Puree 2 cans of yams in a blender, then transfer puree to a sieve to drain off excess liquid. Put puree back in the blender and blend in 2 tablespoons of vanilla frosting and a pinch of cinnamon. Place in a small heatproof dish and top with pecans. Heat in a 325ºF oven until warm. Top with a small dollop of frosting.
11.
Turn it into hot fudge sauce.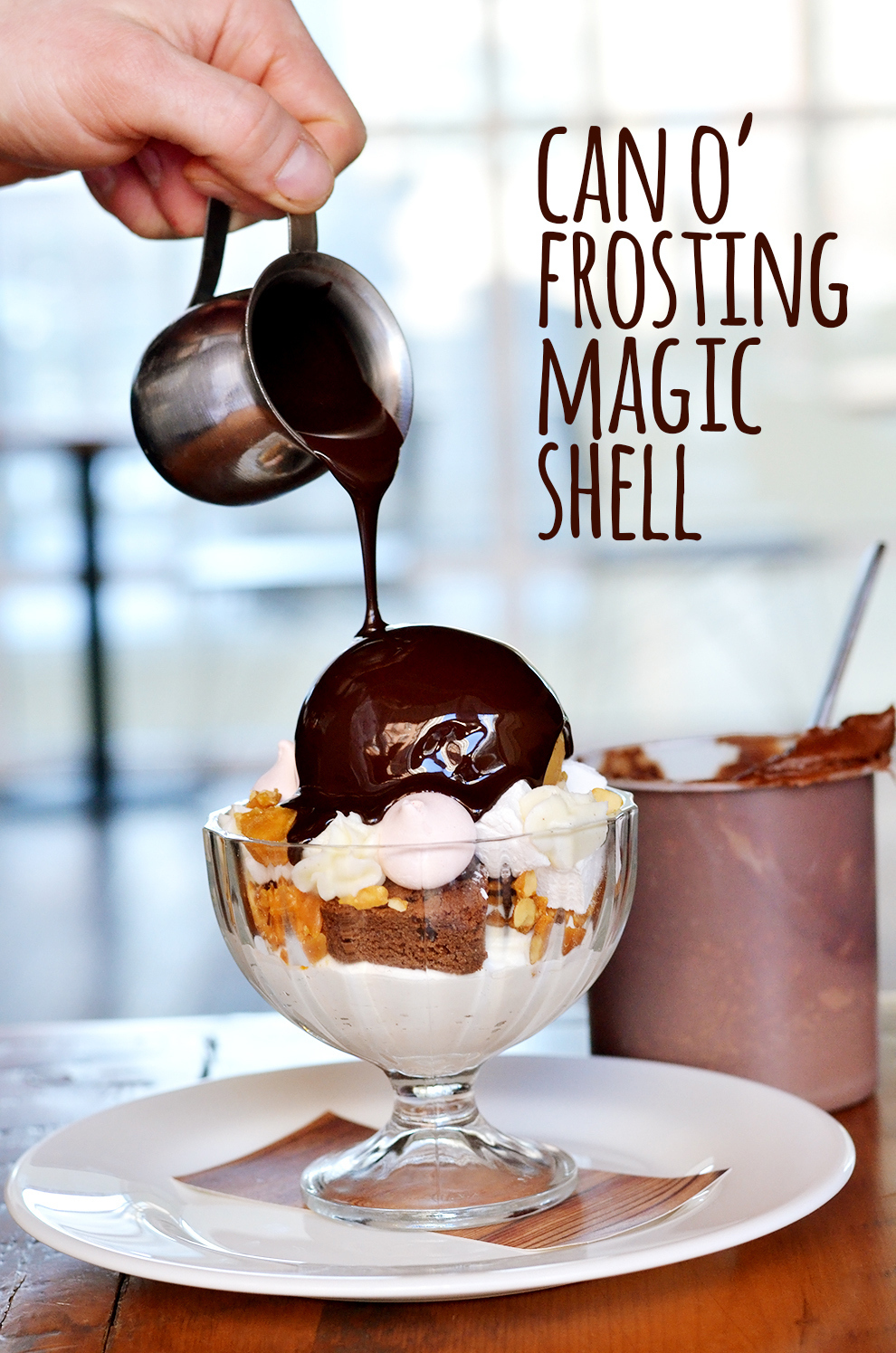 HOW-TO: Turn a can of chocolate frosting into hot fudge sauce in one simple step: Melt it. (Microwave or stovetop, gently, stirring often.)
12.
Make a delicious breakfast pastry.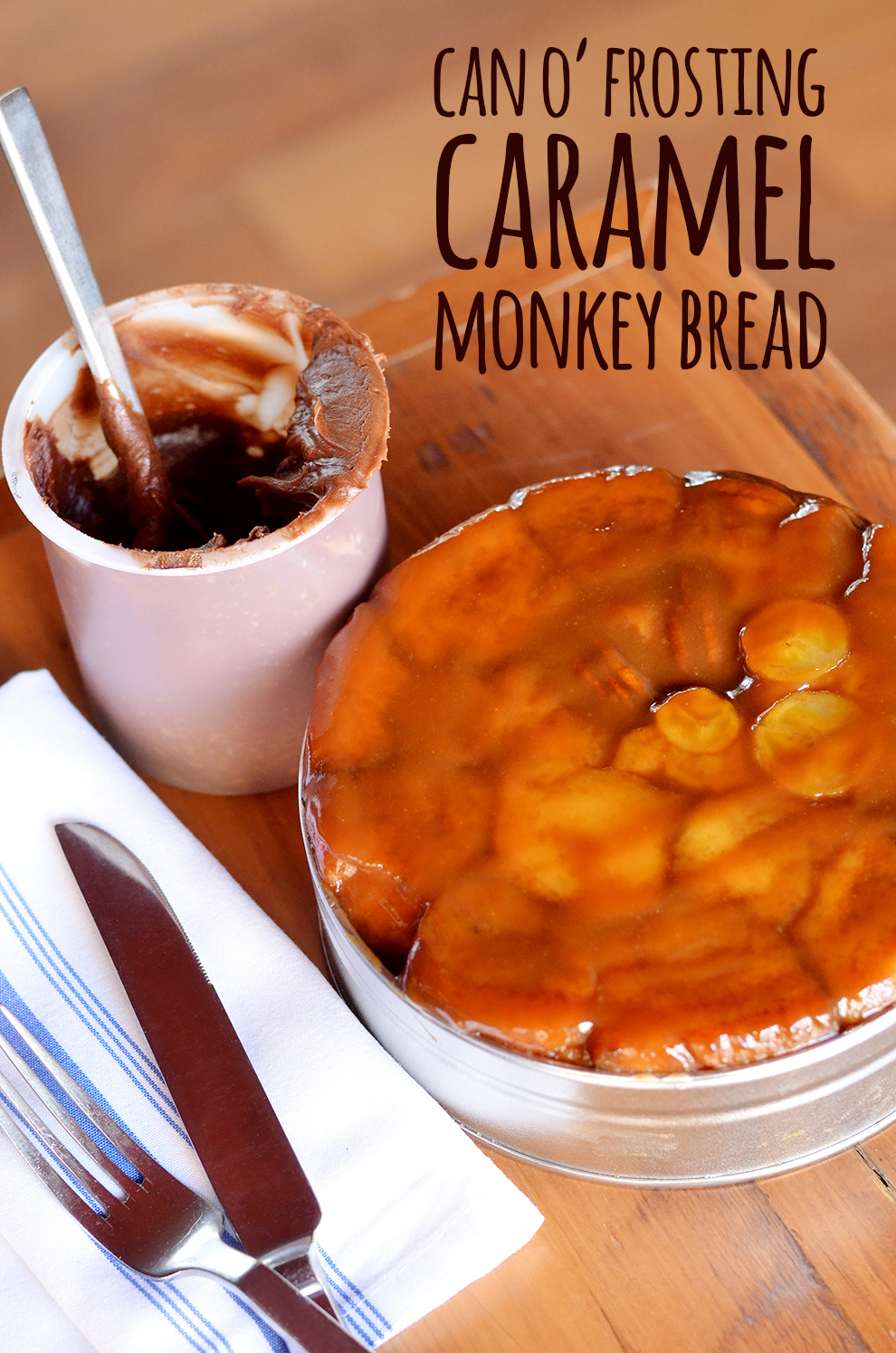 HOW-TO: Follow this recipe, but add sliced bananas to the bottom of the pan before assembling the monkey bread. Once the monkey bread is flipped, smother the top with chocolate or caramel frosting. Let melt and drip down the monkey bread. The monkey bread can be assembled and placed in the fridge until ready to bake.
13.
Make truffles.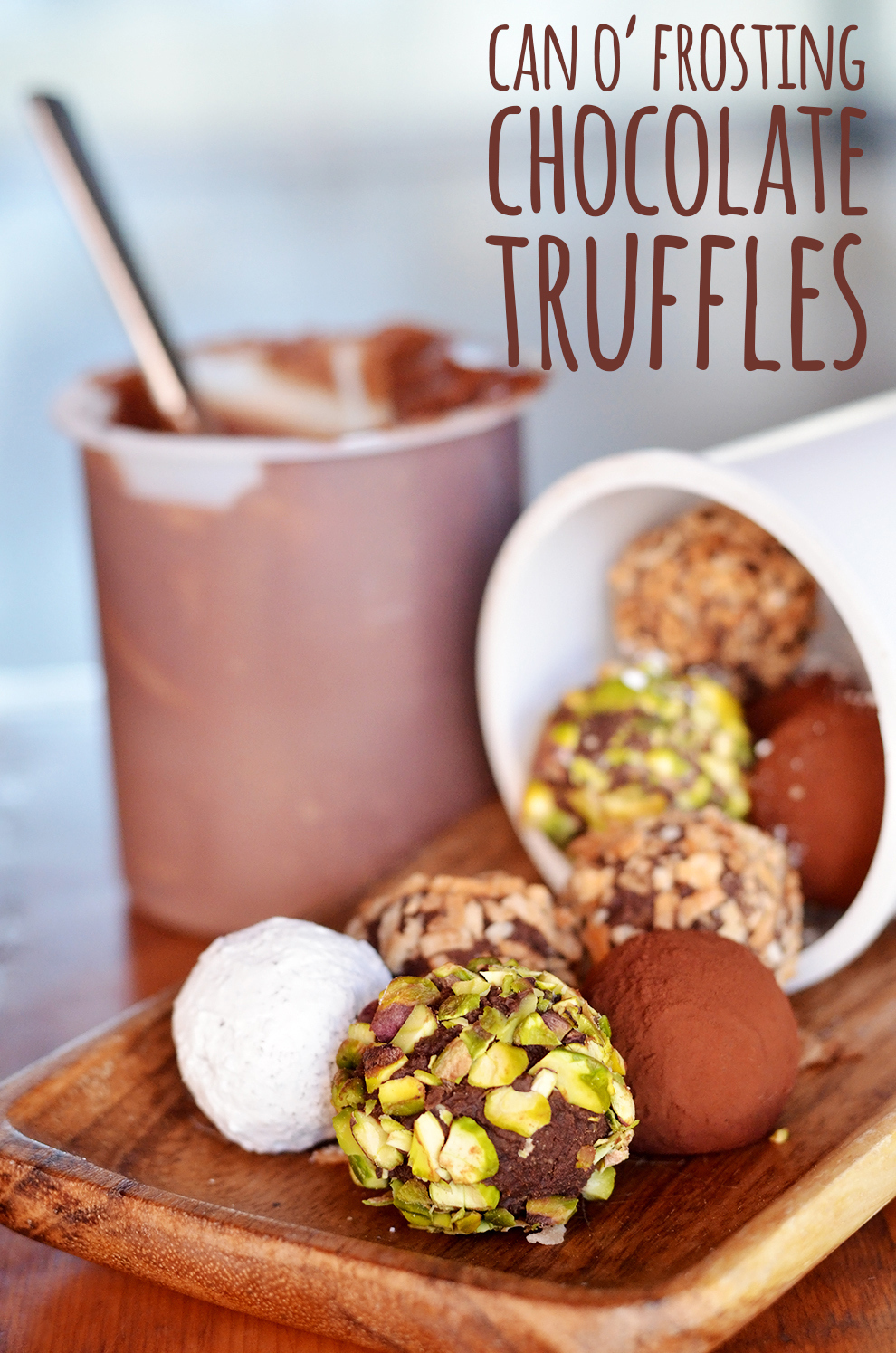 HOW-TO: Empty one can of chocolate frosting into a bowl. Stir in 8 ounces of melted dark chocolate. Refrigerate for an hour to firm. Scoop into small balls and roll them smooth between your hands. Roll the balls in toasted coconut, chopped nuts, or toffee bits. Let set in the fridge for an hour. Serve with champagne or on your naked bod.
14.
Turn it into a trifle.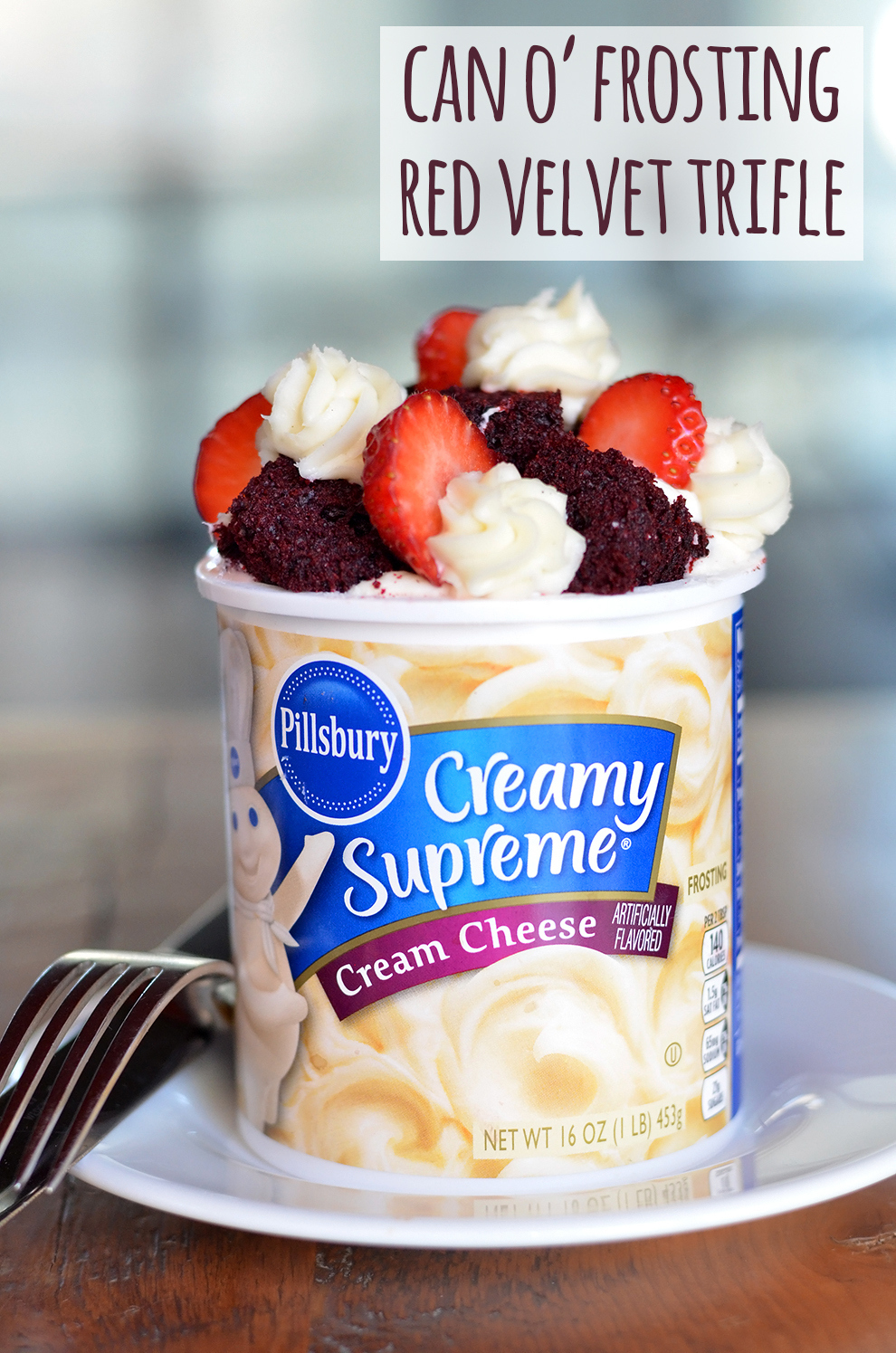 HOW-TO: Empty the contents of a can of frosting. Layer in chunks of cake, fresh fruit, and the frosting. Serve in the can. Fewer dishes to do.
Recipes developed by Zac Young, executive pastry chef of the David Burke Group and recipe consultant for a food company specializing in boxed cake and canned frosting.