29 Ways To Eat More Veggies For Breakfast
You should eat about 3 cups of vegetables every day. Better start early!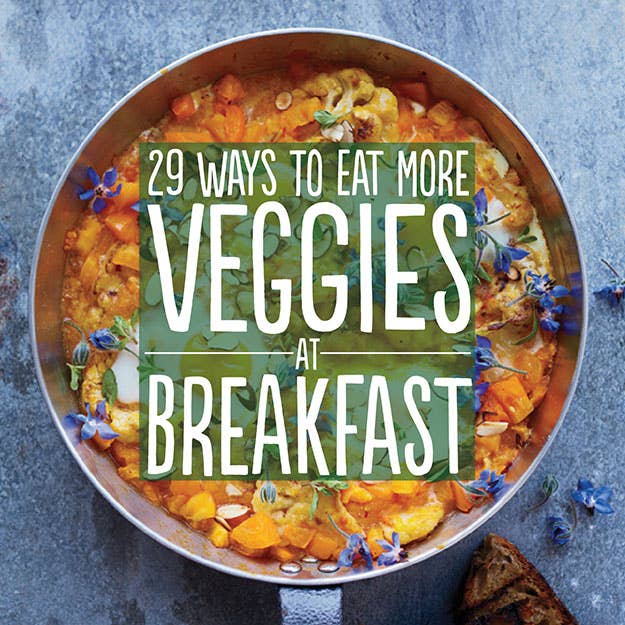 1.
Add sauteed spinach or kale to an open-face egg sandwich.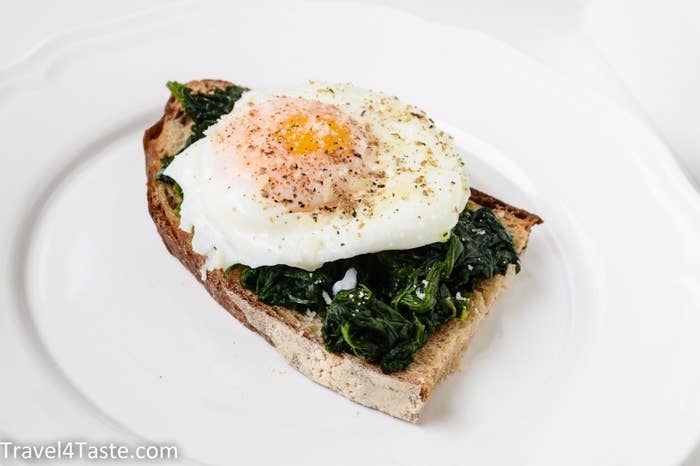 2.
Pack lemony rainbow chard into an egg white frittata.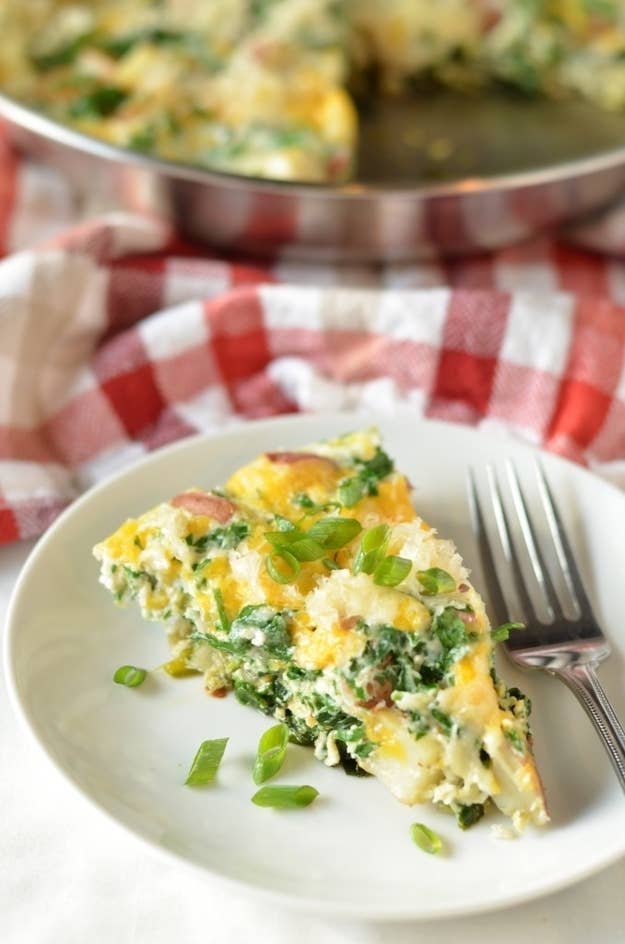 3.
Tuck a bunch of asparagus, leeks, and roasted tomatoes into a quiche.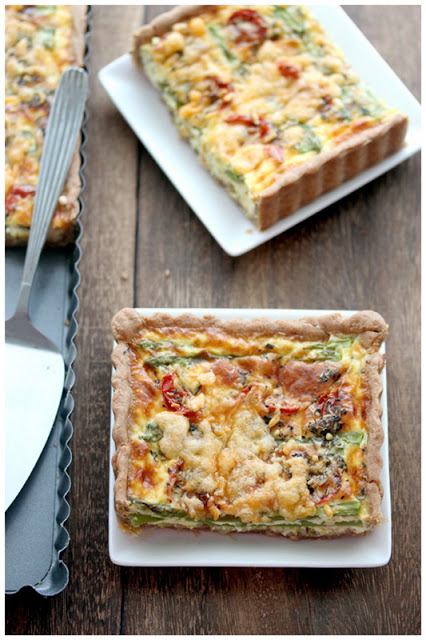 4.
Blend finely chopped broccoli and cauliflower into a quiche with a gluten-free crust.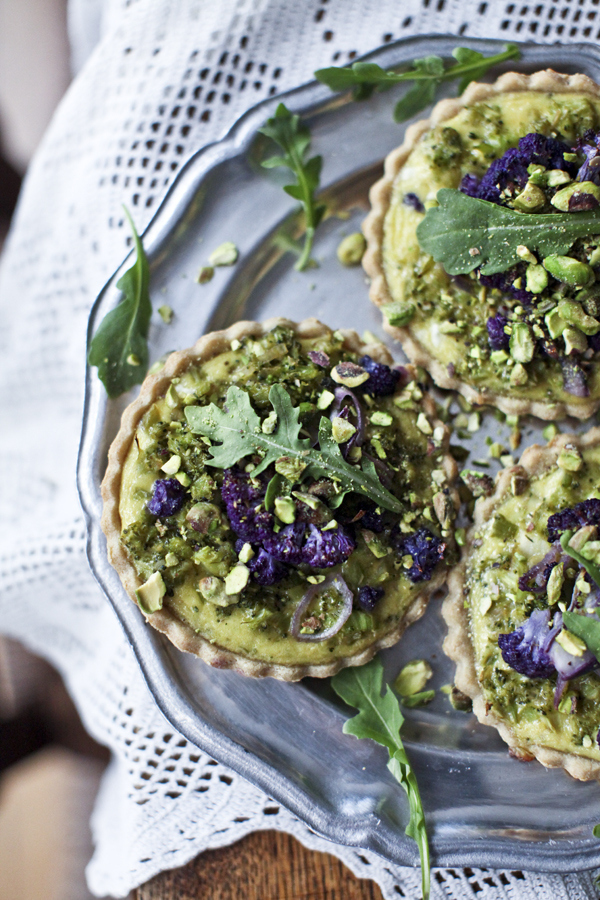 5.
Dress hearty greens with vinaigrette and top with a poached egg and Parmesan.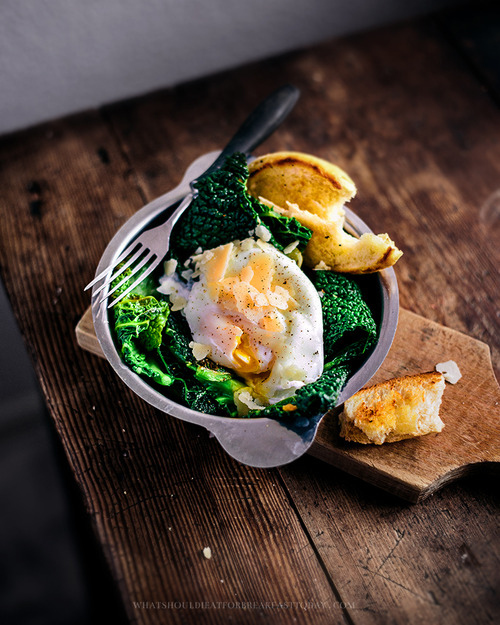 6.
Make a quinoa, veggie, and egg white scramble.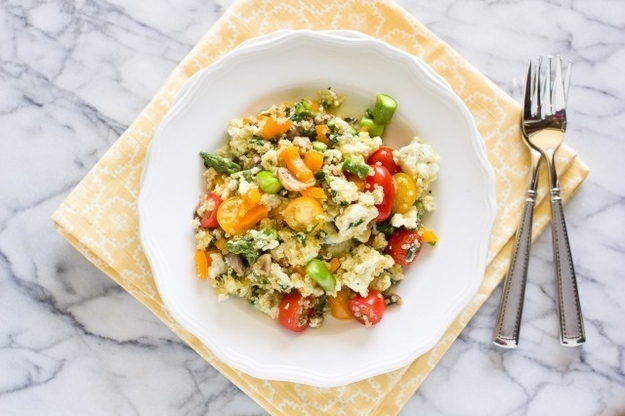 7.
Or try this protein-packed scramble that combines veggies with one egg, three egg whites, and tofu.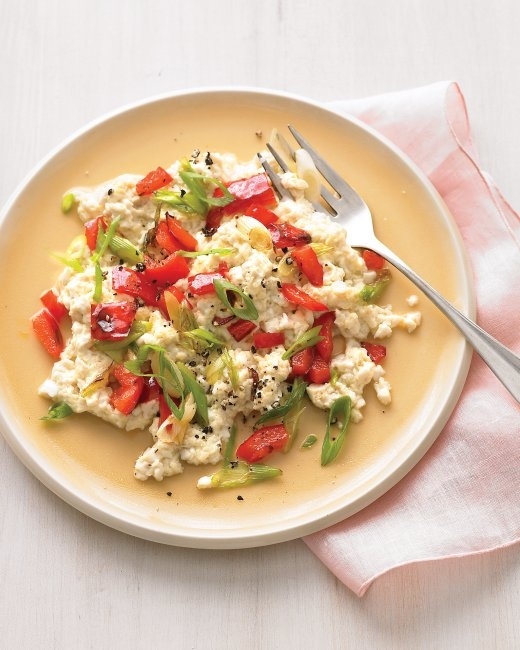 8.
Bake carrots and chard with millet, quinoa, or brown rice.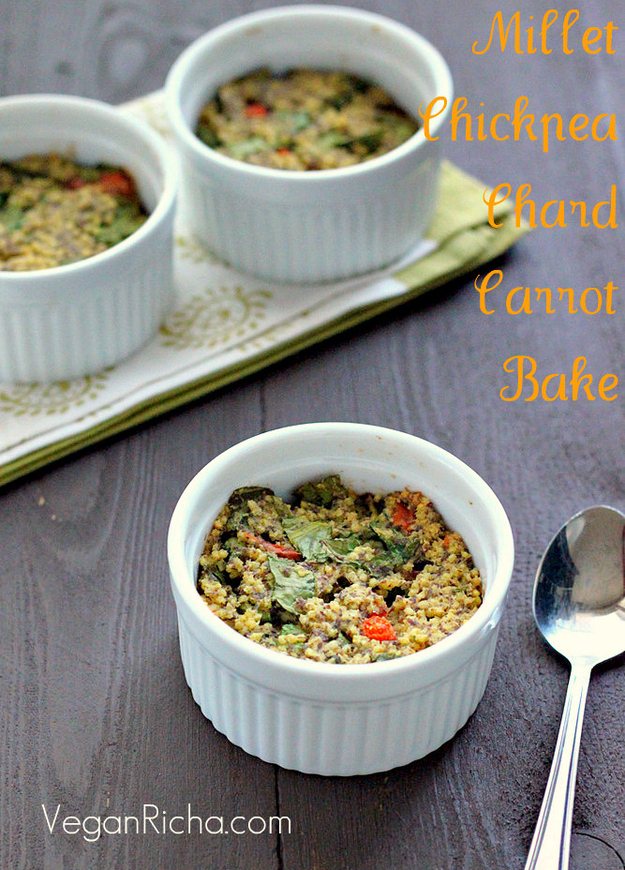 9.
Make a veggie-loaded avocado and white bean salad and pile it on whole-grain toast.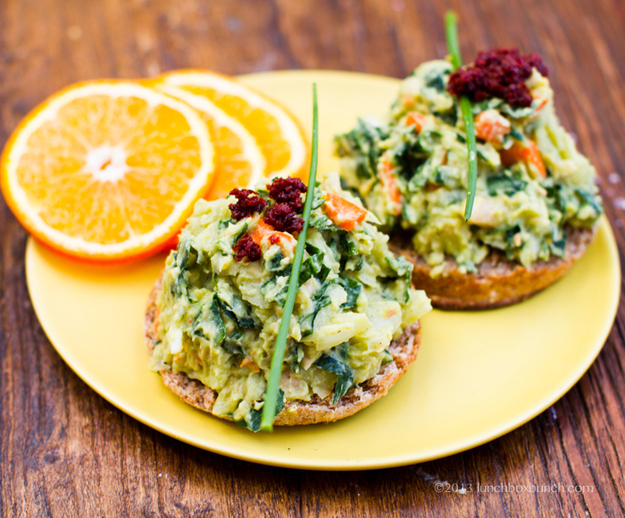 10.
Mix kale into a sweet potato hash and top with a sunny-side-up egg.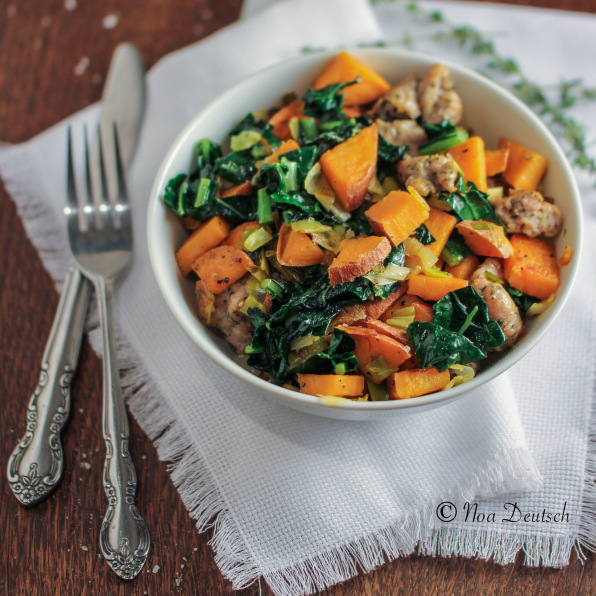 11.
Or make a Brussels sprouts and sweet potato hash...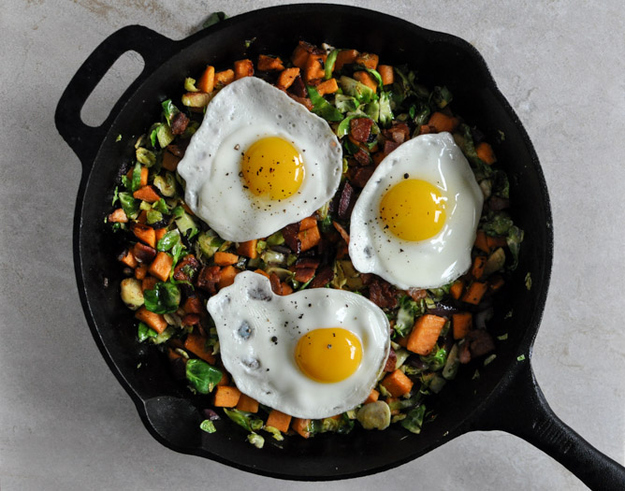 12.
...or a beet and potato hash...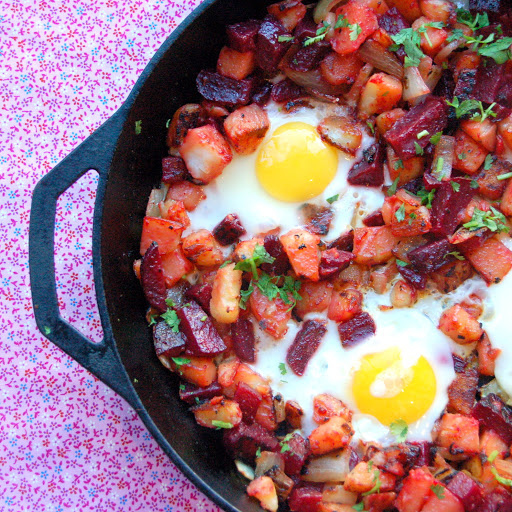 13.
...or asparagus and potato hash.
14.
This one adds quinoa to the hash with beets, sweet potatoes, and leeks.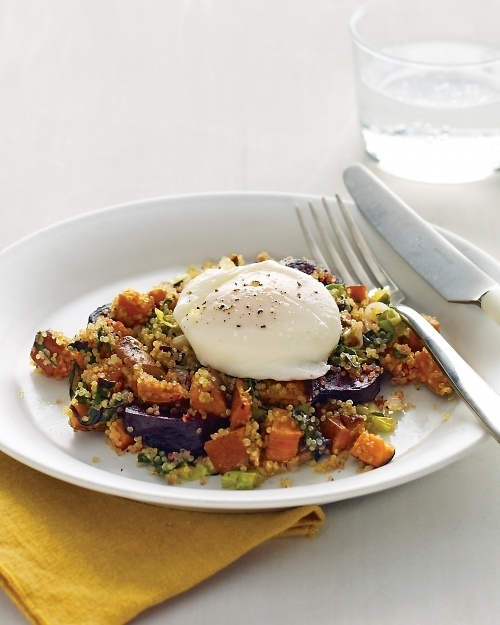 15.
Make mini frittatas with spinach and sun-dried tomatoes for a healthy breakfast to go.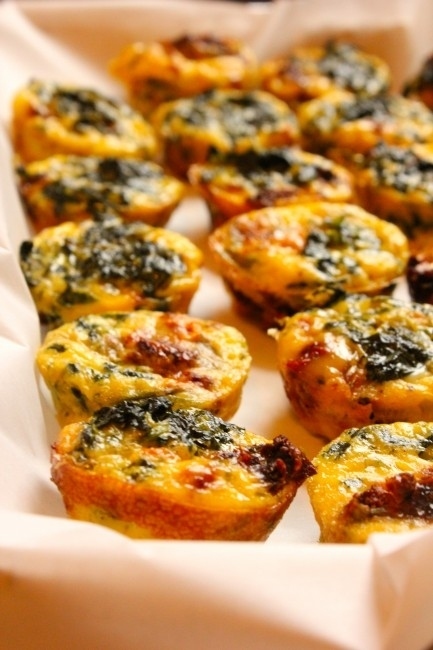 16.
Mix mushrooms, kale, tomato, and chia seeds into a buckwheat breakfast bake.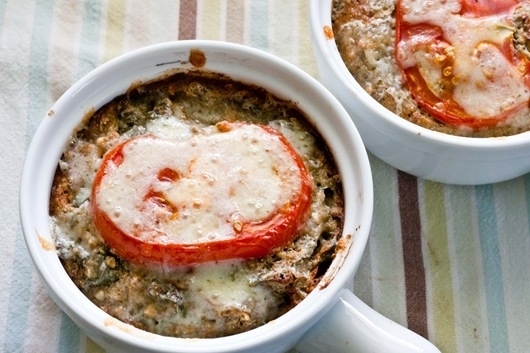 17.
Or make this dairy-free buckwheat breakfast bake with kale and zucchini.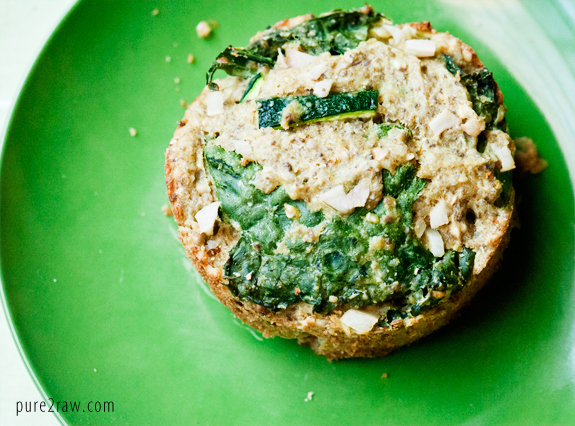 18.
Blend rainbow chard with flax, chia, and carob for a superhero's breakfast smoothie.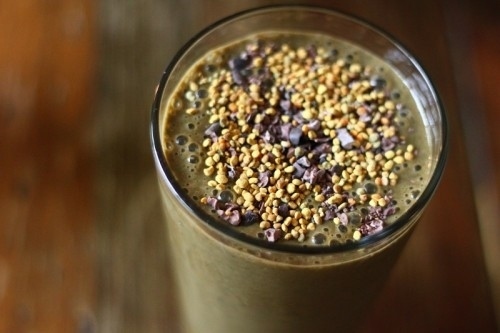 19.
Or try this less intense version with spinach, peanut butter, and a little cocoa powder.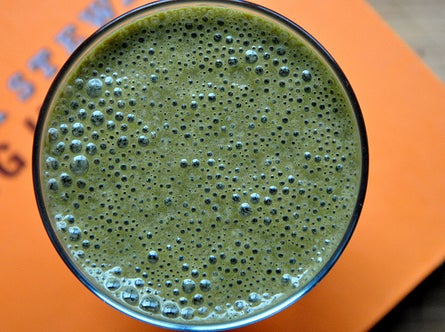 20.
Make a carrot-mango smoothie.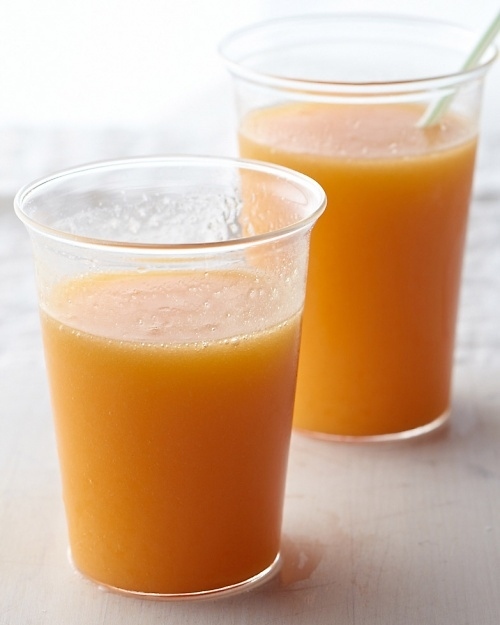 21.
Also: Kale, carrots, beets, celery, parsley, and lots of fruits and ginger to make it all taste delicious.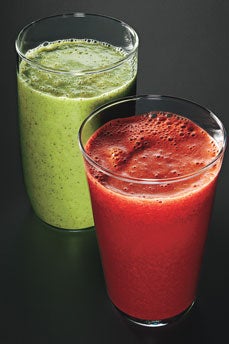 22.
Spread radishes and lemony radish leaves onto a slice of pumpernickel bread.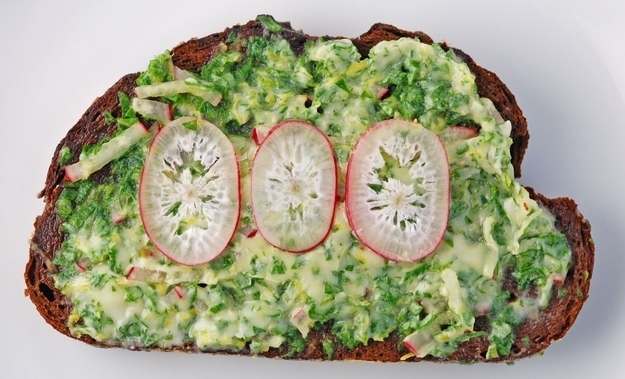 23.
Mix spinach into savory oatmeal.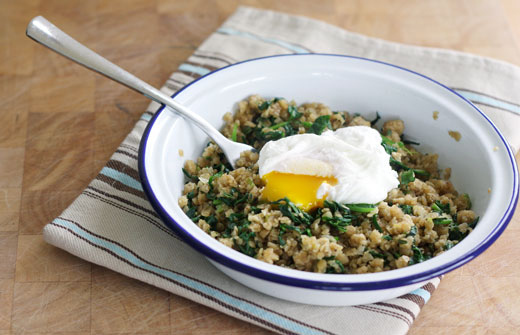 24.
Poach eggs in a yellow tomato sauce over sweet, caramelized cauliflower steaks.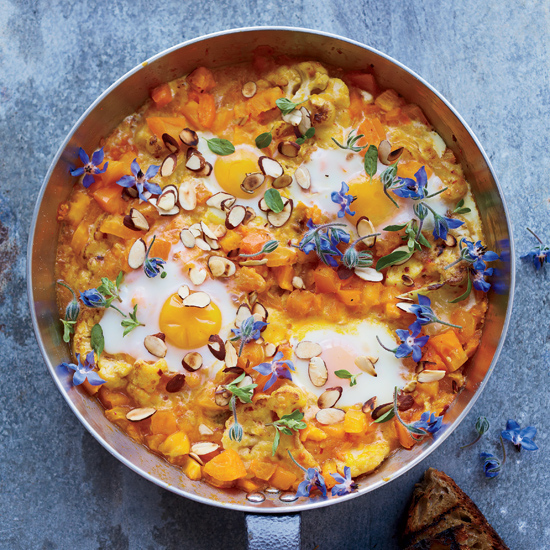 25.
Make breakfast miso soup with vegetables and chickpeas.
26.
Cook quinoa with a poached egg, spinach, and cucumber.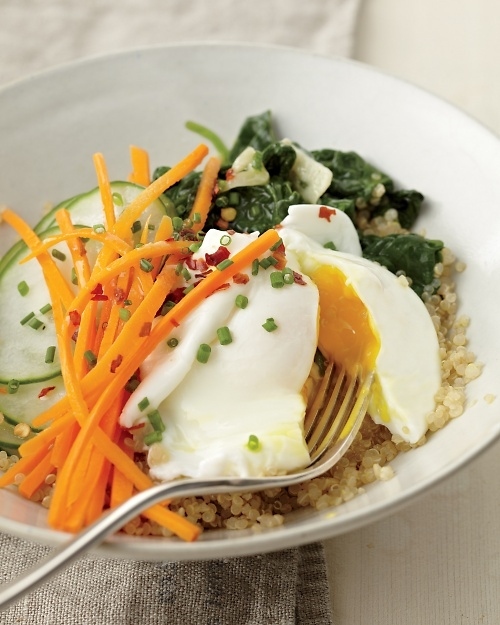 27.
Or bake spinach into quinoa bars that can be made ahead and served room temp or reheated.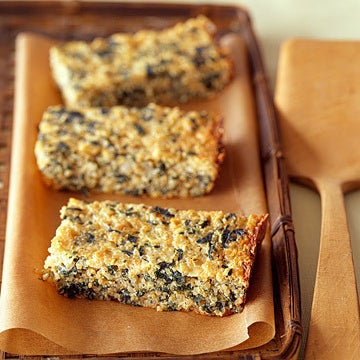 28.
Mix watercress into your scrambled eggs.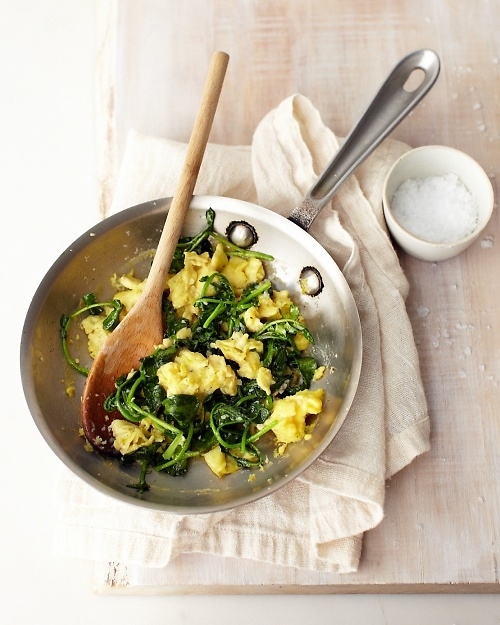 29.
Add tomatoes too and tuck it into a whole grain pita.