This Insane Bacon Sushi Is Every Carnivore's Dream
Look at this shit. It just gets better and better.
The good people over at Cook With Me.at are doing some God-level work in baconnovation. Behold BBQ BACON SUSHI: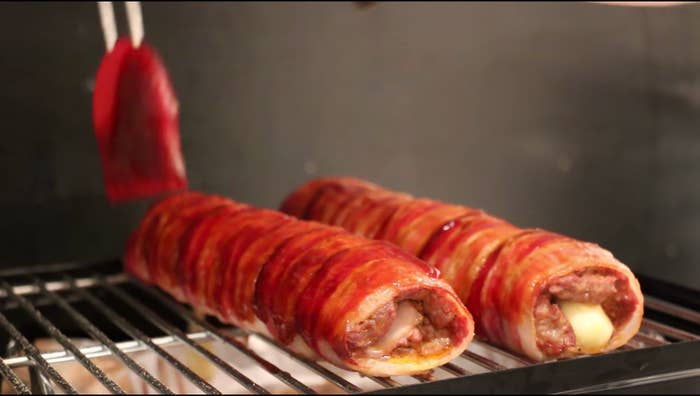 It starts with a sushi mat.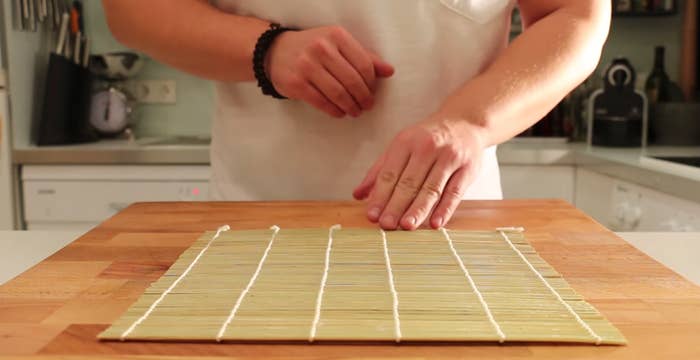 Then strips of bacon.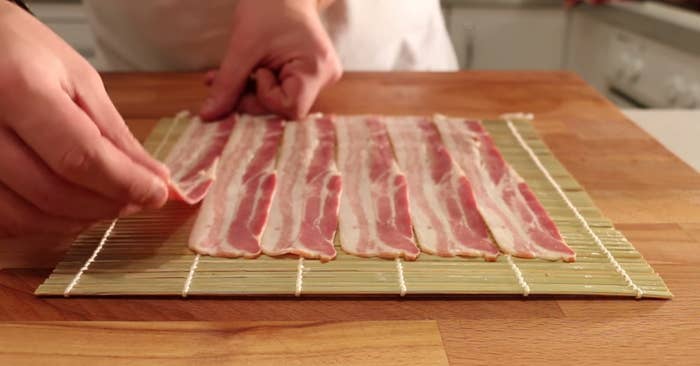 Next, some ground beef seasoned with salt and pepper or whatever seasoning mix.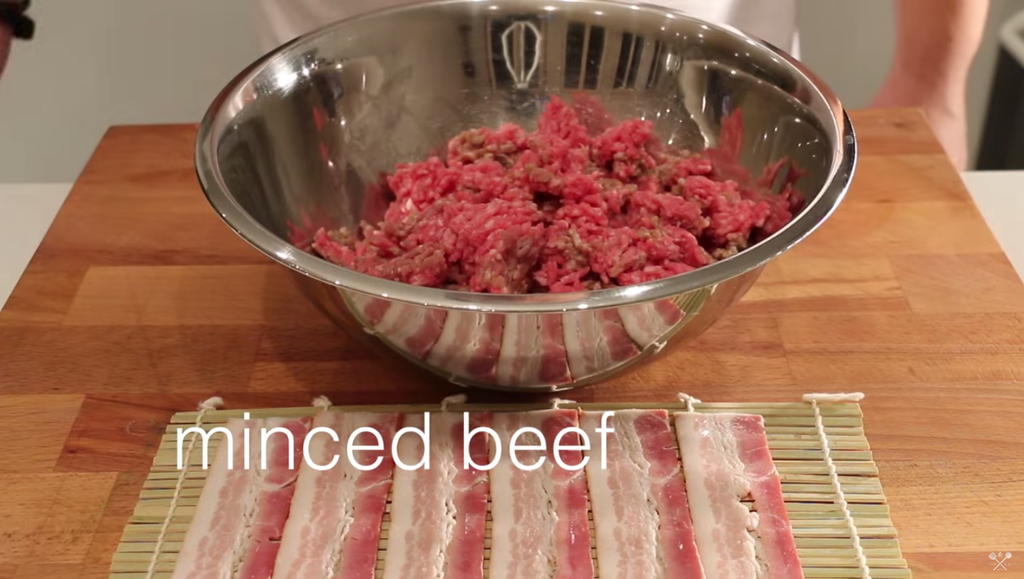 That gets spread out on the bacon.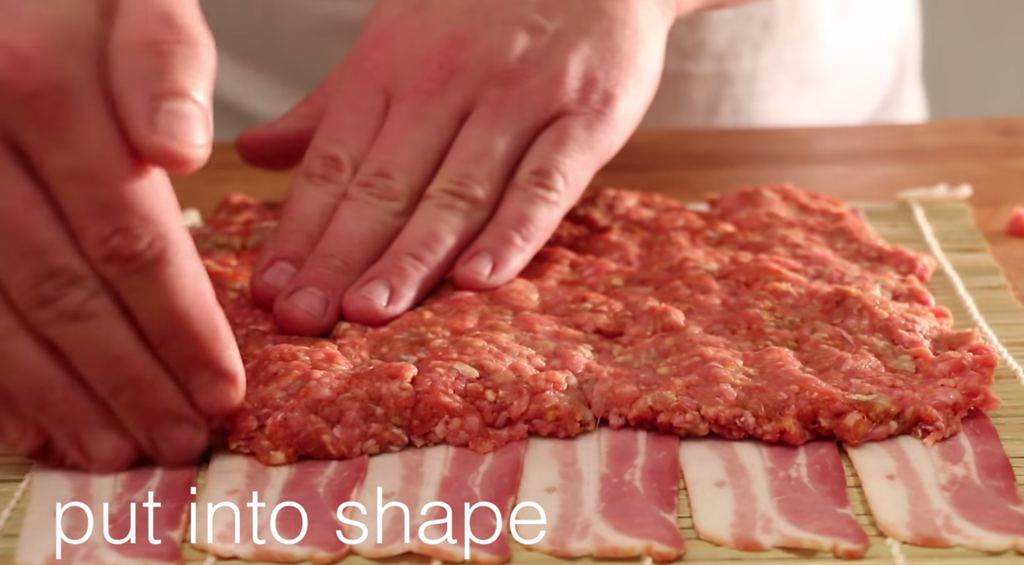 A cheese log is added.
Then the whole thing gets rolled up.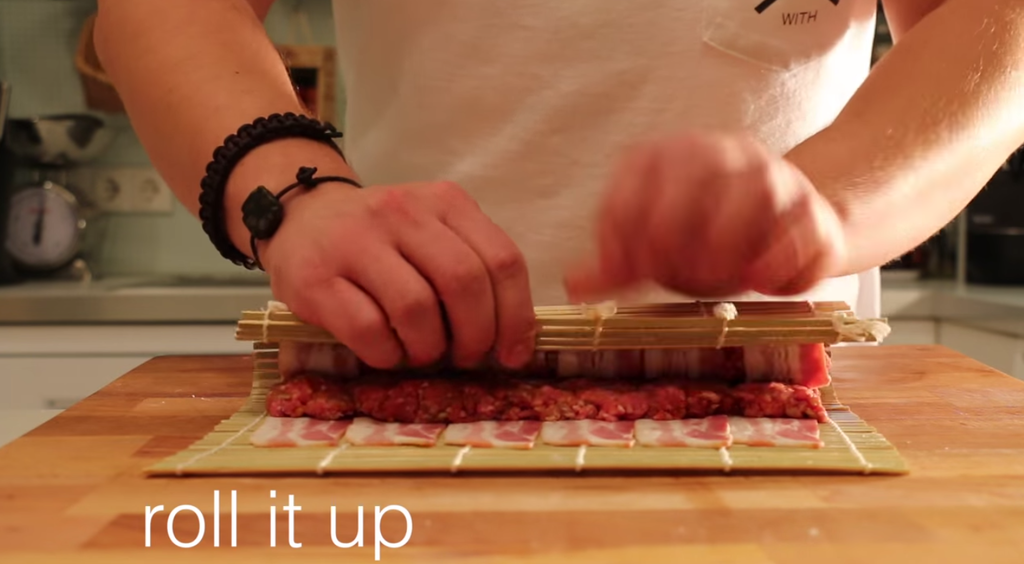 Then grilled over indirect heat.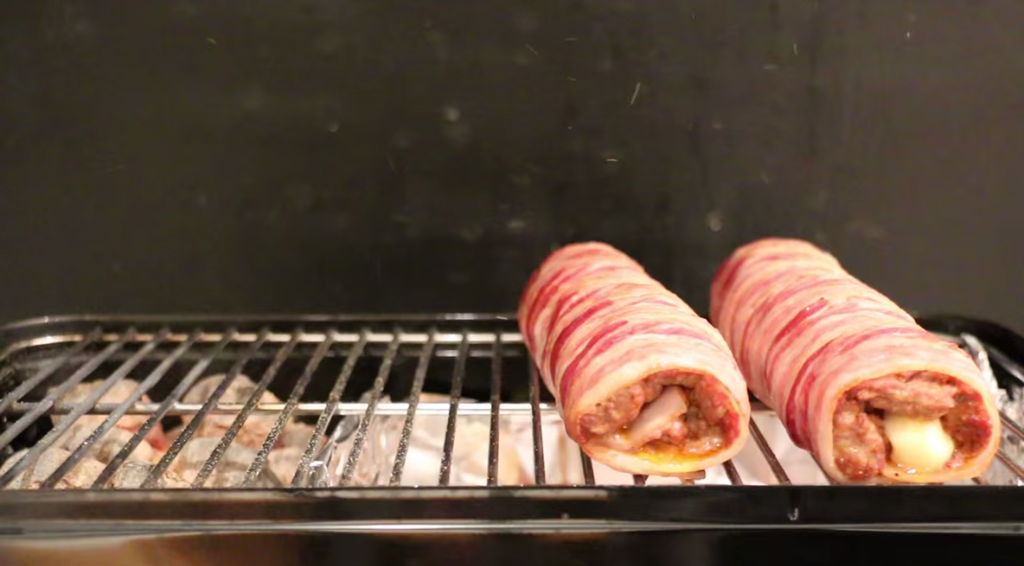 The meat sushi gets glazed with BBQ sauce!!!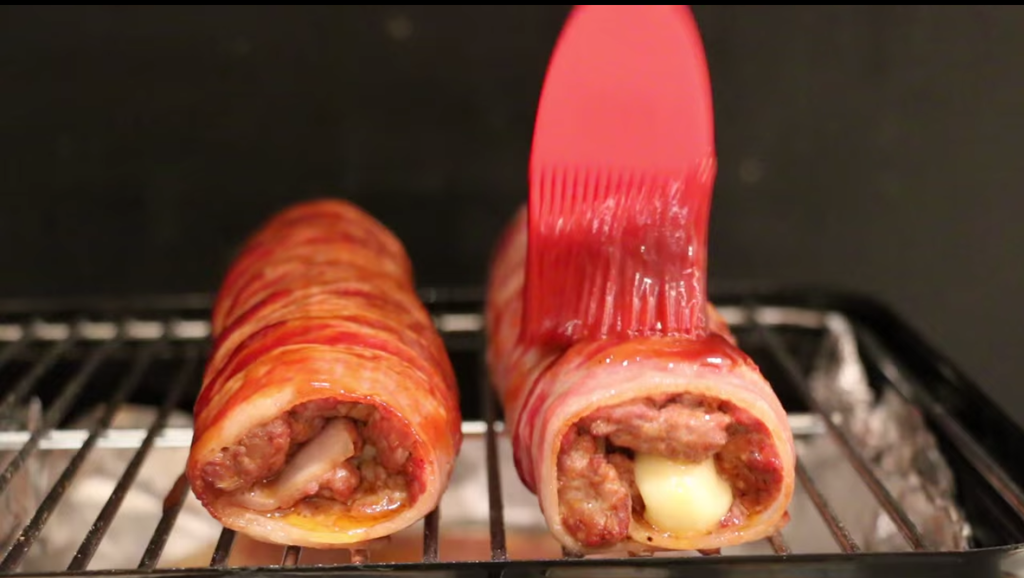 TWICE.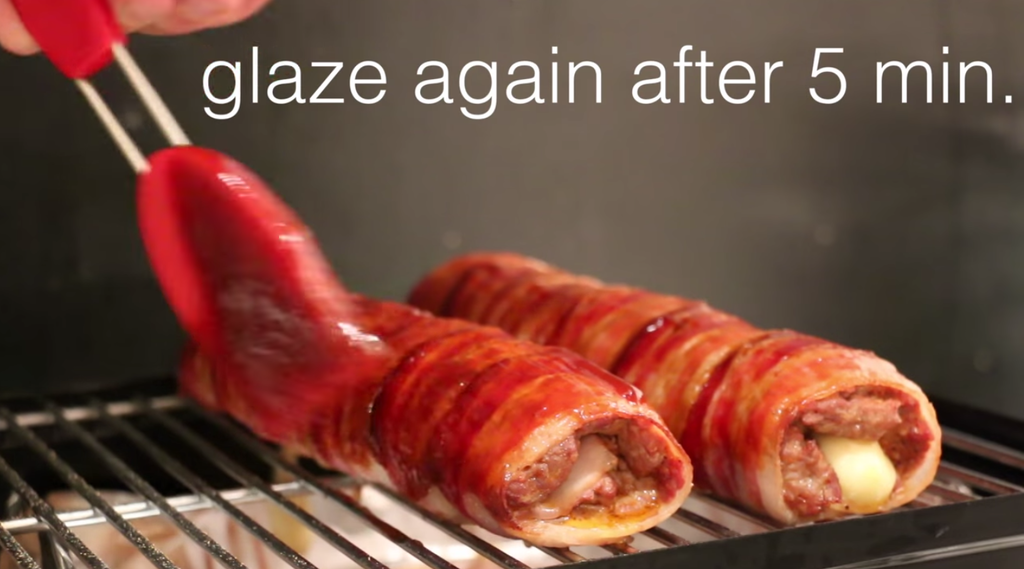 One BBQ Bacon Sushi gets covered with crunchy tortilla chips.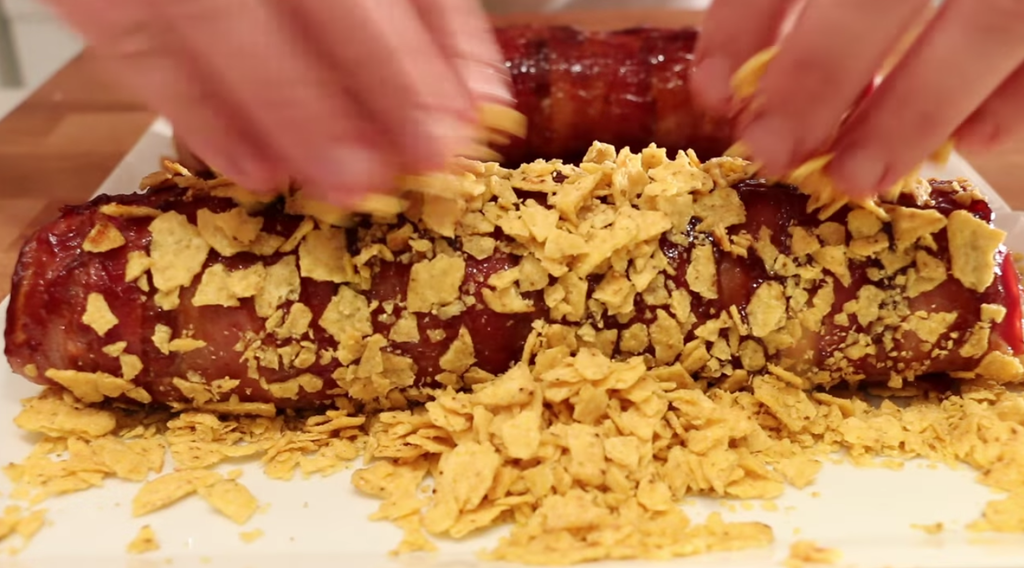 And the other with FRIED ONIONS!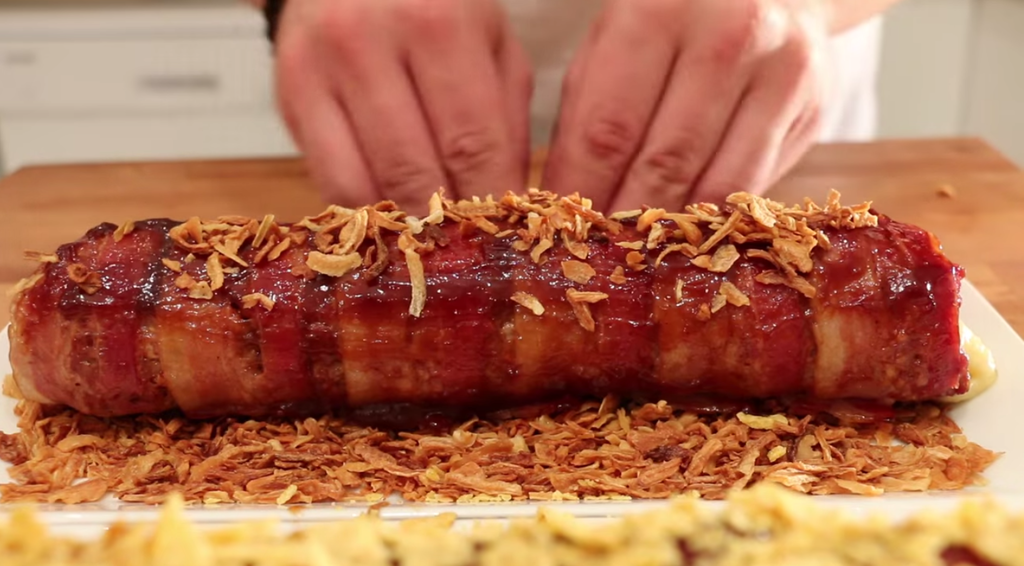 Then the logs are sliced.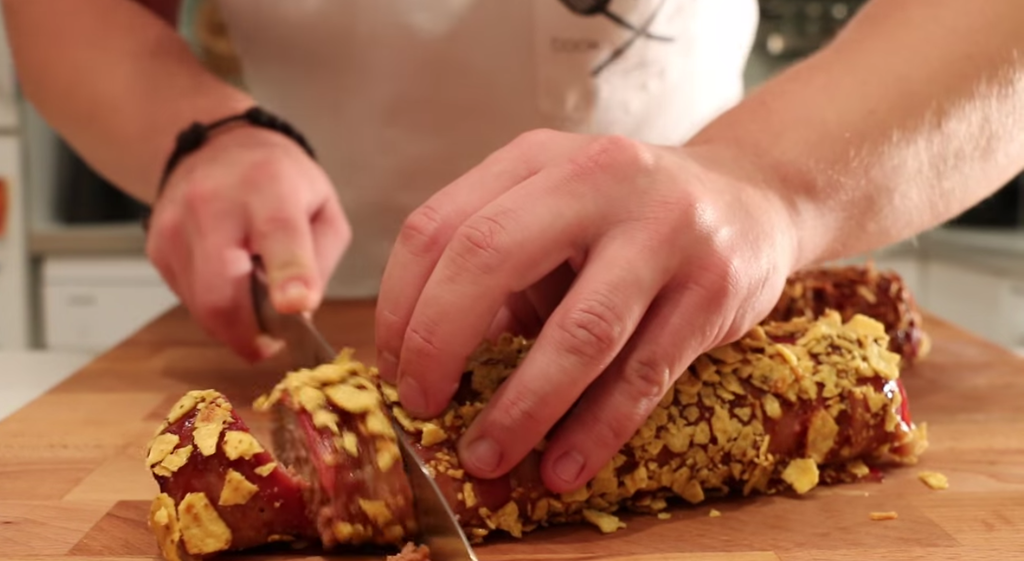 And served alongside more BBQ sauce and pickled jalapenos, duh.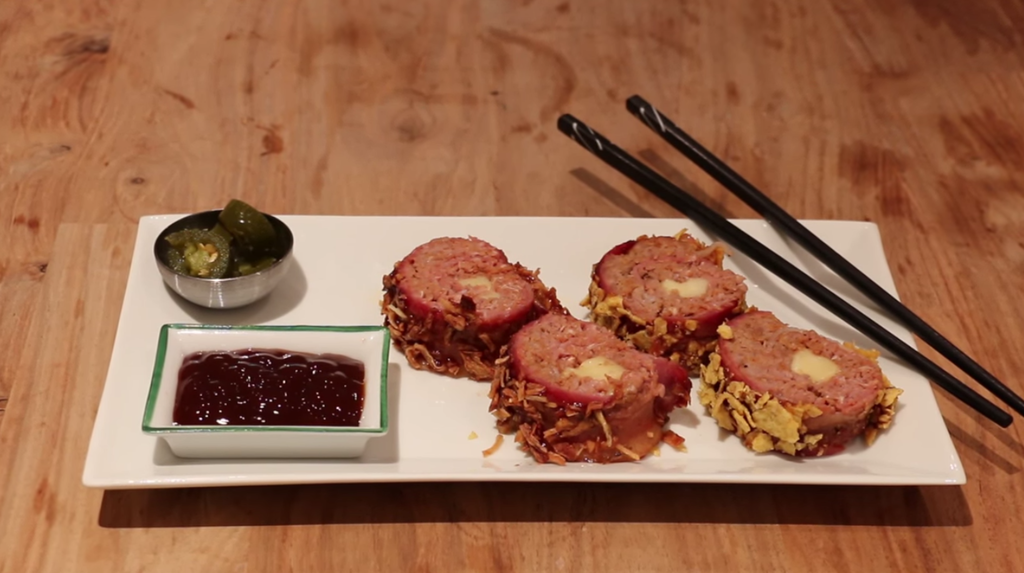 (And before you throw any kind of shade, internet, recognize that this is basically just meatloaf that's very special.)