I Made The TikTok-Famous Apple Pie Cookies And My Whole Family Loved Them
I don't have time (or the energy) to make a pie from scratch this year so these cookies are the perfect answer.
It's the holiday season which means a lot of desserts will be consumed and made — especially if you're someone who likes to bake. However, we're all busy this time of year so sometimes the thought of baking an elaborate dessert or pie for the holiday office party, Friendsgiving, or any other holiday gathering is quite daunting.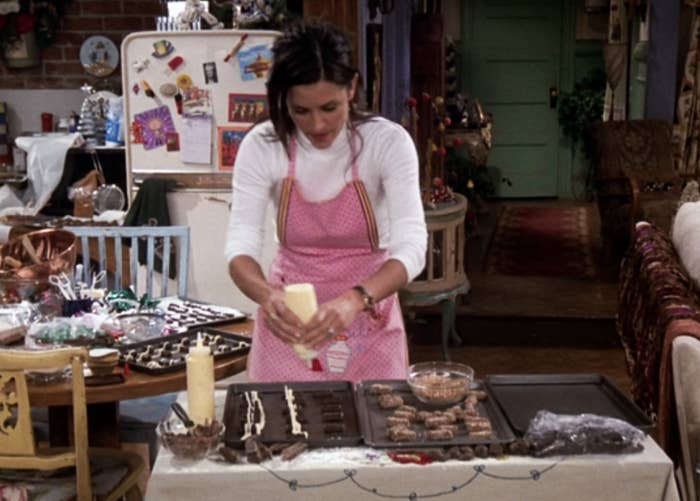 Knowing that, you can imagine my excitement when I came across a delicious and adorable-looking dessert during my nighttime TikTok scroll that seemed easy enough to make for the holidays — or any time of year.
Let me introduce you to: apple pie COOKIES.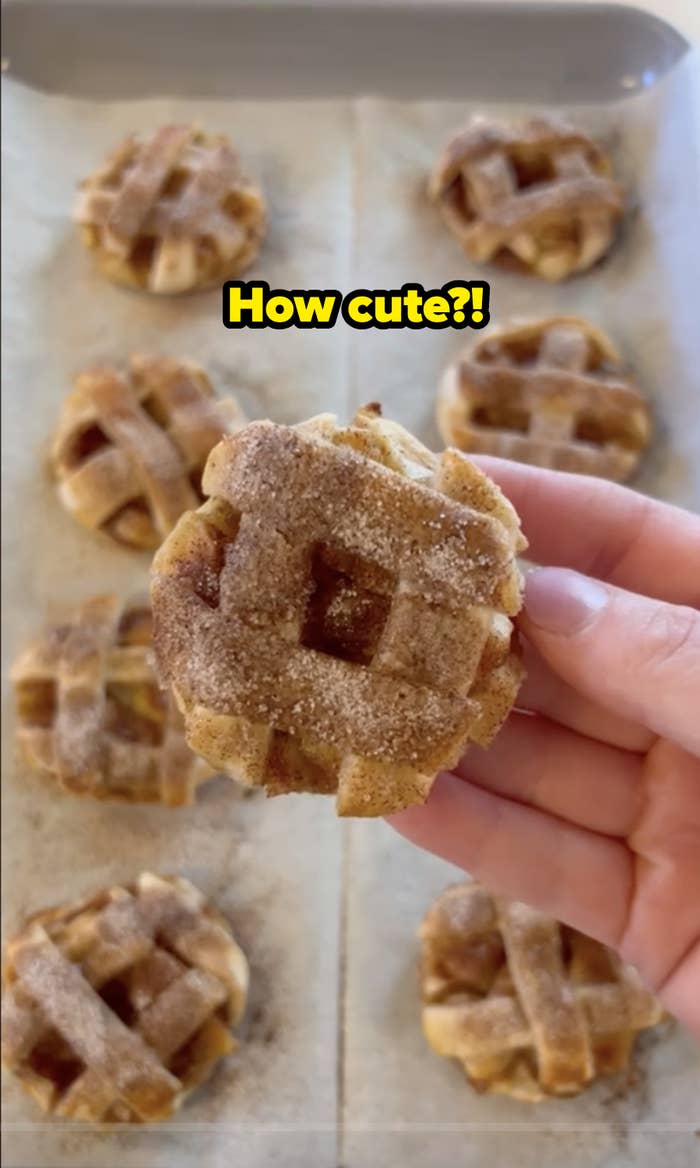 Yes, you read that right. I try to take into account that any cooking or baking video I see on social media usually looks easier to make than it is. Yet, once I read through this recipe — and saw that it skips from scratch dough in favor of pre-made pie crusts — I was sold on its actual ease. Basically, it's the lazy person's apple pie.
Referencing the video I saw originally shared on TikTok by creator Bridget Lucille, I jotted down my ingredient list and went right to the store.
I secured my ingredients and laid out everything. Here's how it went.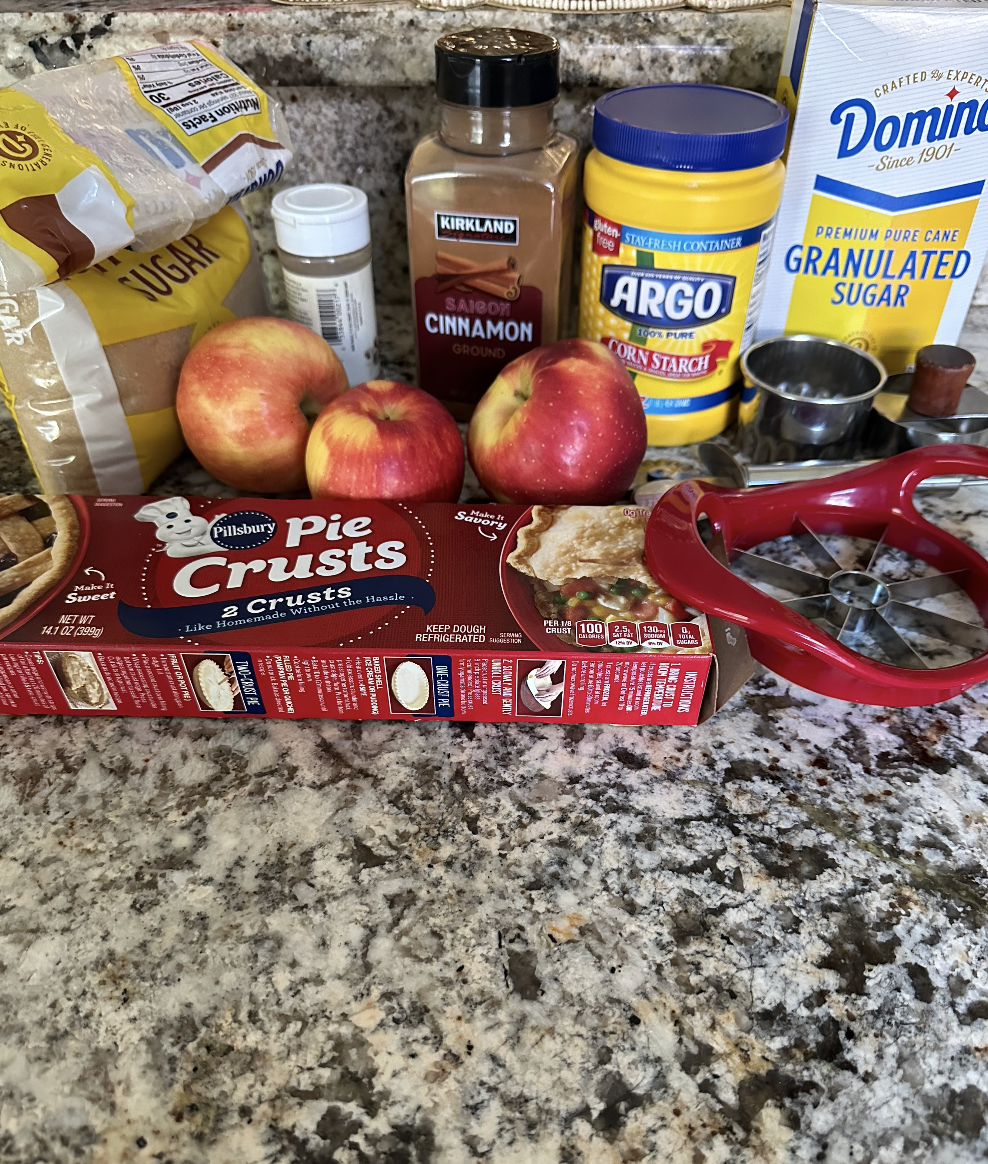 STEP #1: You'll start by pre-heating your oven to 350ºF.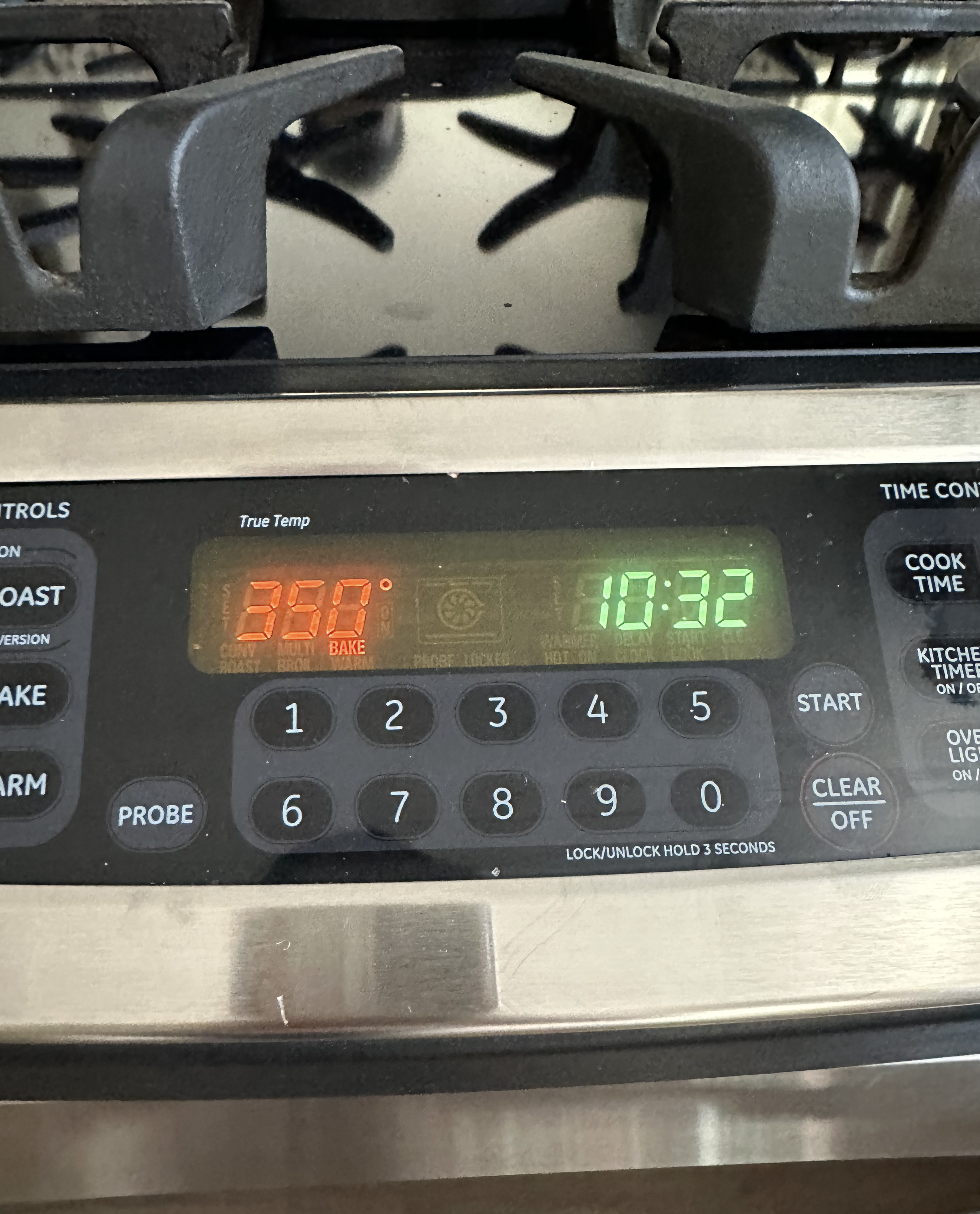 STEP #2: Next, peel and dice about three apples and toss them in a bowl with a bit of lemon juice to keep them from browning. I used whatever apples I had lying around but if you're an apple snob, feel free to use your favorite in this recipe.
STEP #3: After setting your apples to the side, add your cornstarch, brown sugar, sugar, cinnamon, nutmeg, and water in a small pot. Whisk everything together. This combo smelled delicious!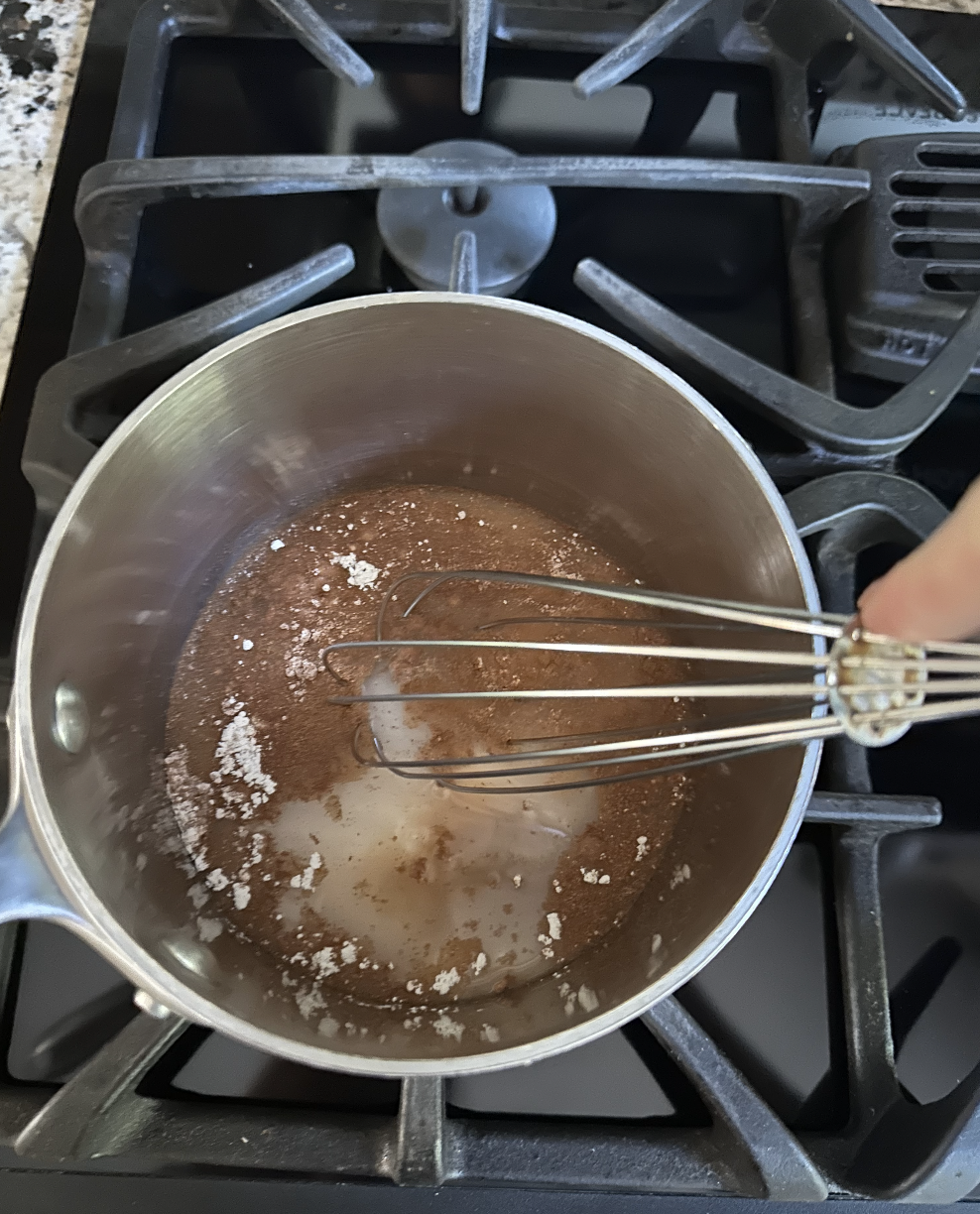 STEP #4: You'll want to keep an eye on your mixture while you wait for it to come to a boil because once it does, you'll continue whisking it for a few minutes while adding in your apples. Once everything is combined, lower the heat and simmer for 10 minutes.
STEP #5: After the apple mixture simmers, remove it from the heat and set it to the side to cool off. In the meantime, unroll both pie crusts. I put them each on separate cutting boards to give myself enough room to slice one of the crusts into strips for the lattice.
STEP #5: Spread out the cooled-off apple filling on one of the pie crusts.
STEP #6: Layer your strips over and under one another to create a lattice. Once I got to layering, I soon realized that my strips should've been wayyyyy thinner and that my lattice-making skills needed a lot of help.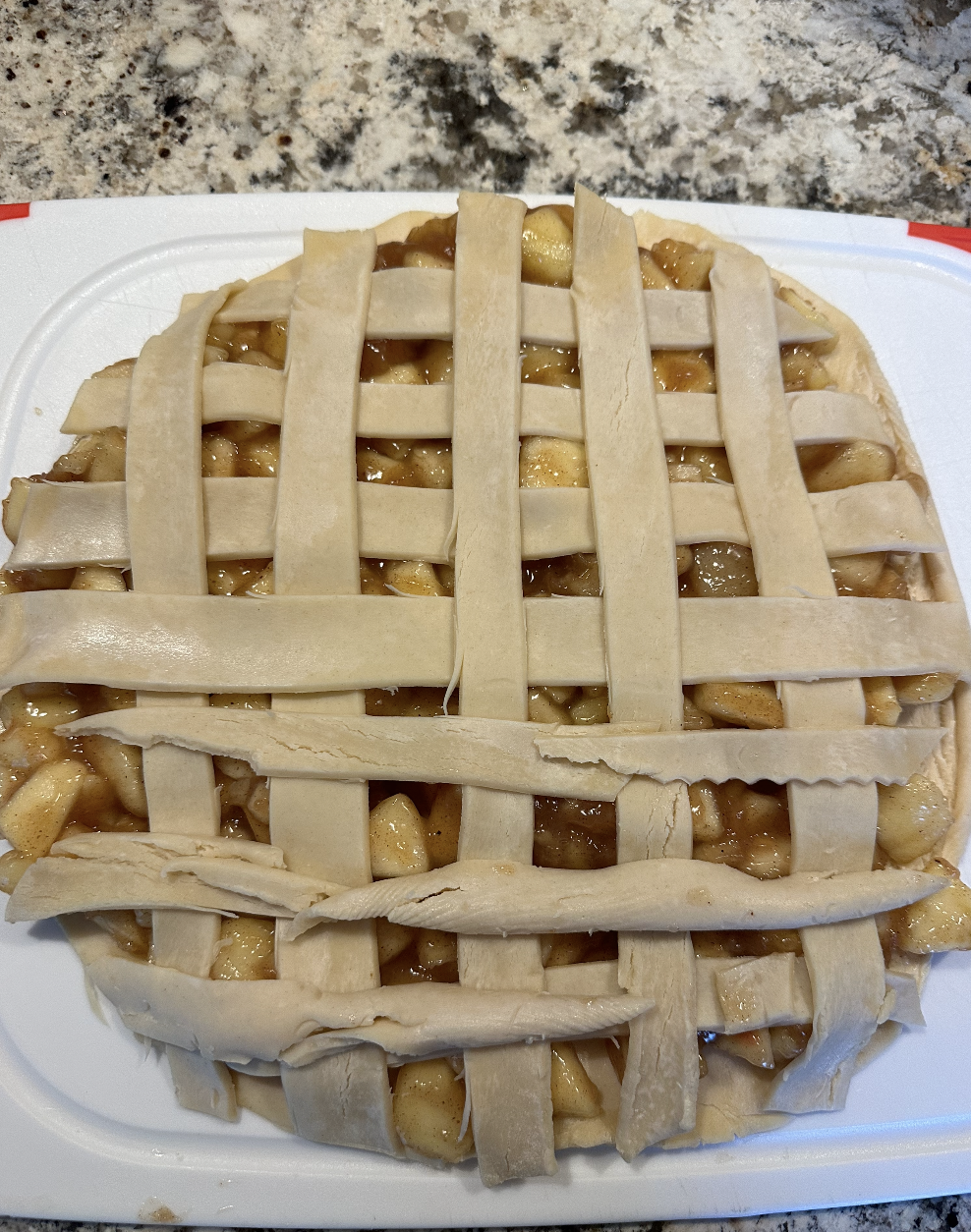 STEP #7: Using a small round cookie cutter (or even a tall glass would do) cut out little cookies and put them on a parchment paper lined baking sheet.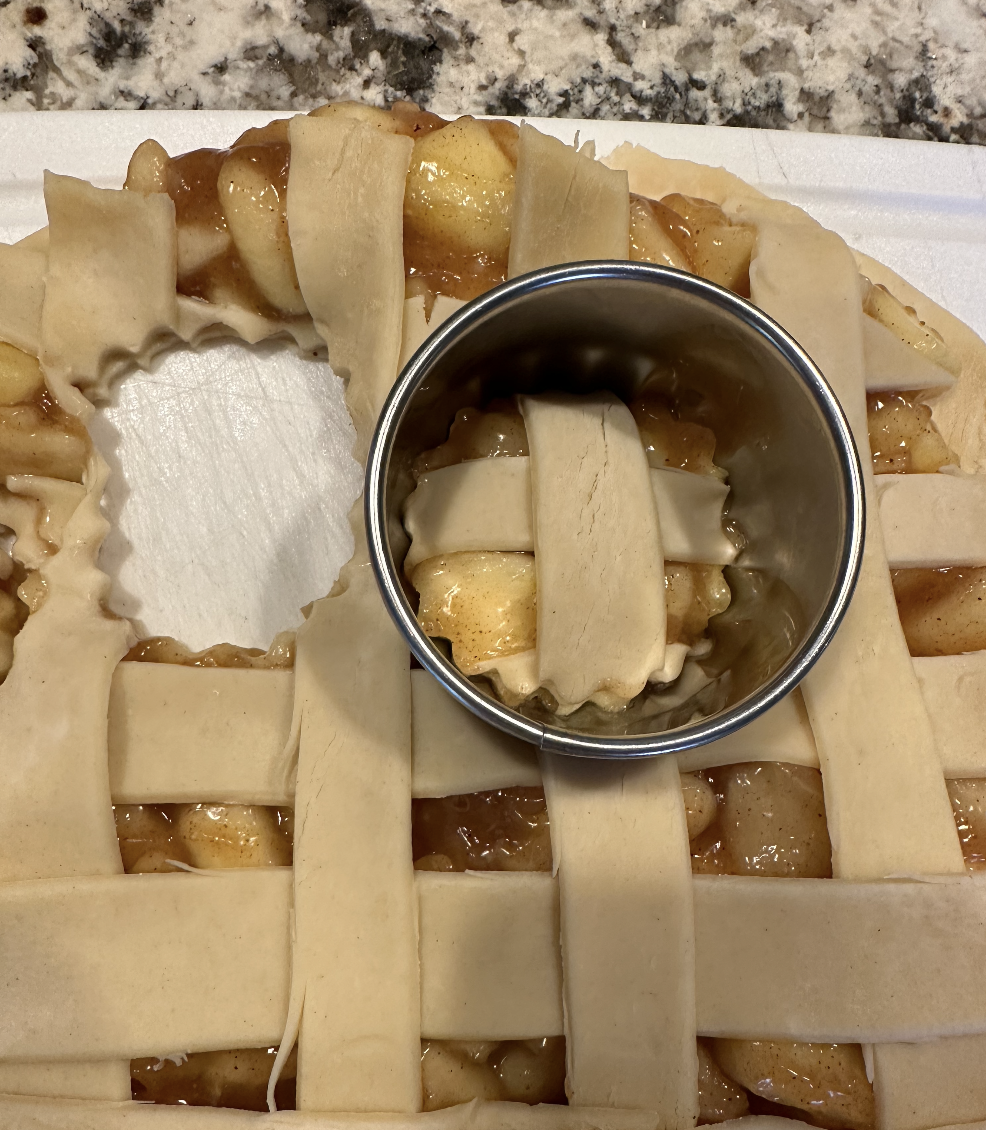 STEP #8: After your cookies are assembled on a baking sheet, brush each cookie with a beaten egg and sprinkle on the sugar and cinnamon.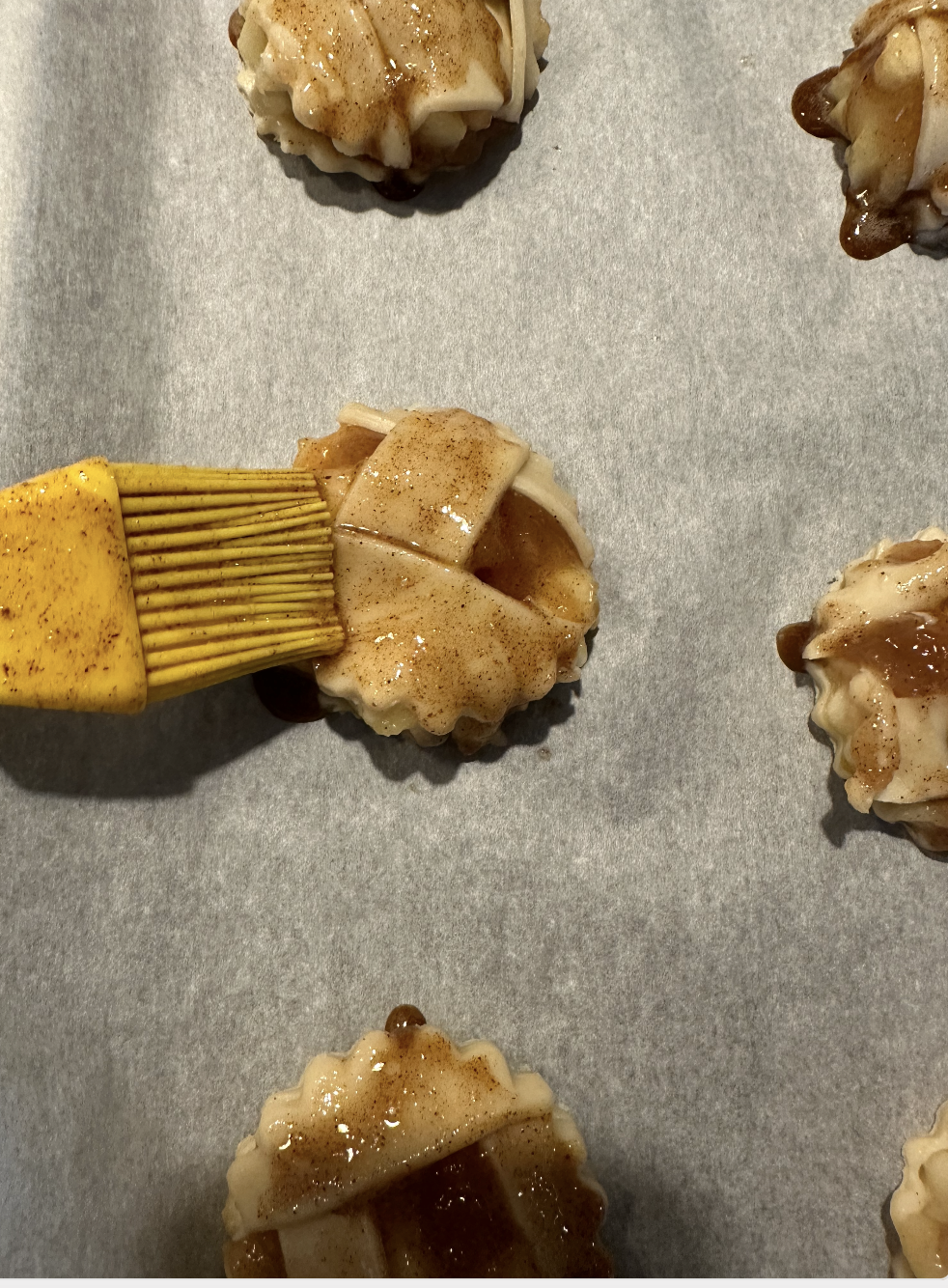 STEP #8: Bake! Put your cookies into your preheated oven for 15–20 minutes or until the lattice is golden brown.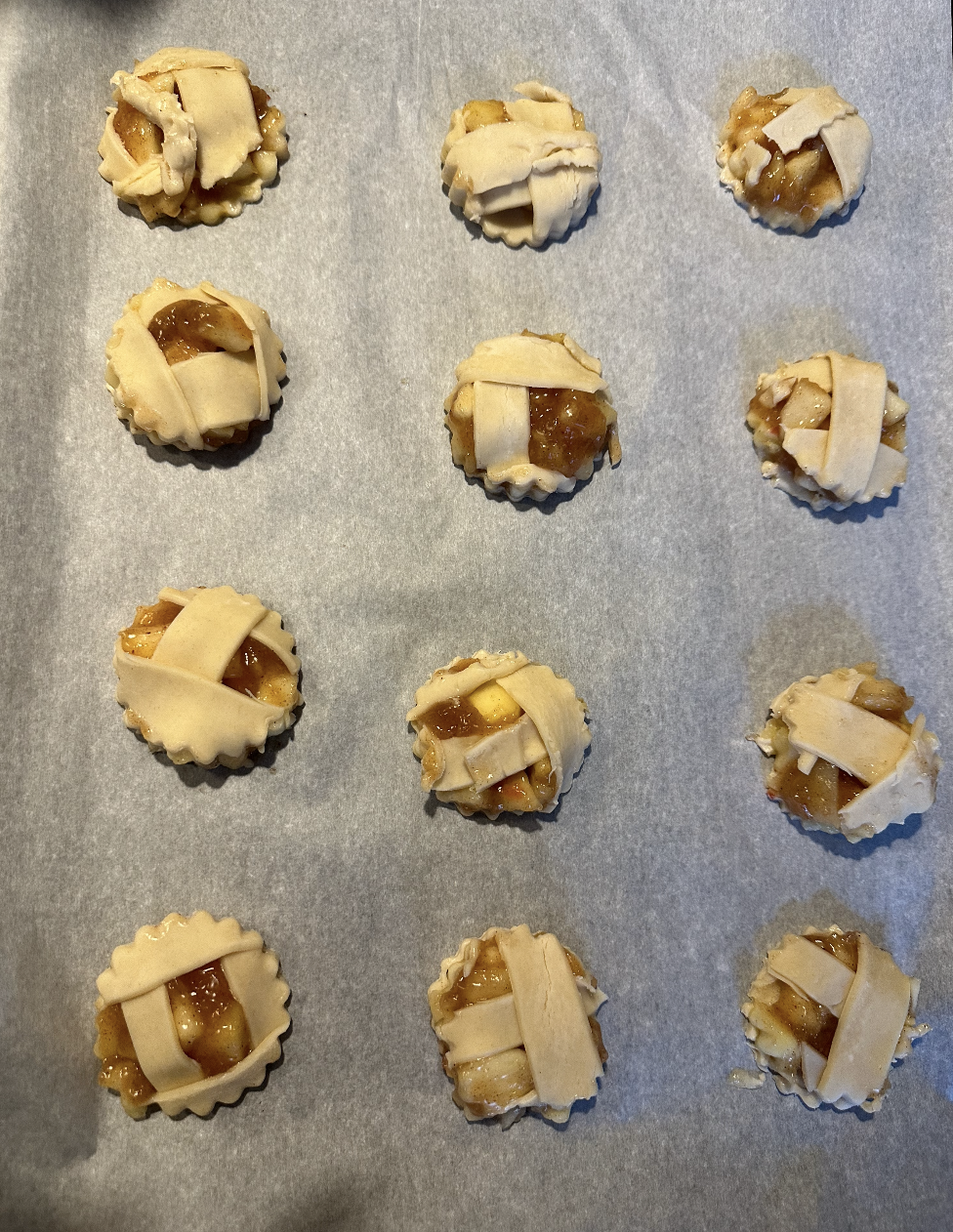 After my 18-minute timer went off, the lattice on the cookies still looked raw so I had to keep adding time. Overall my cookies baked for about 30 minutes until they were golden brown.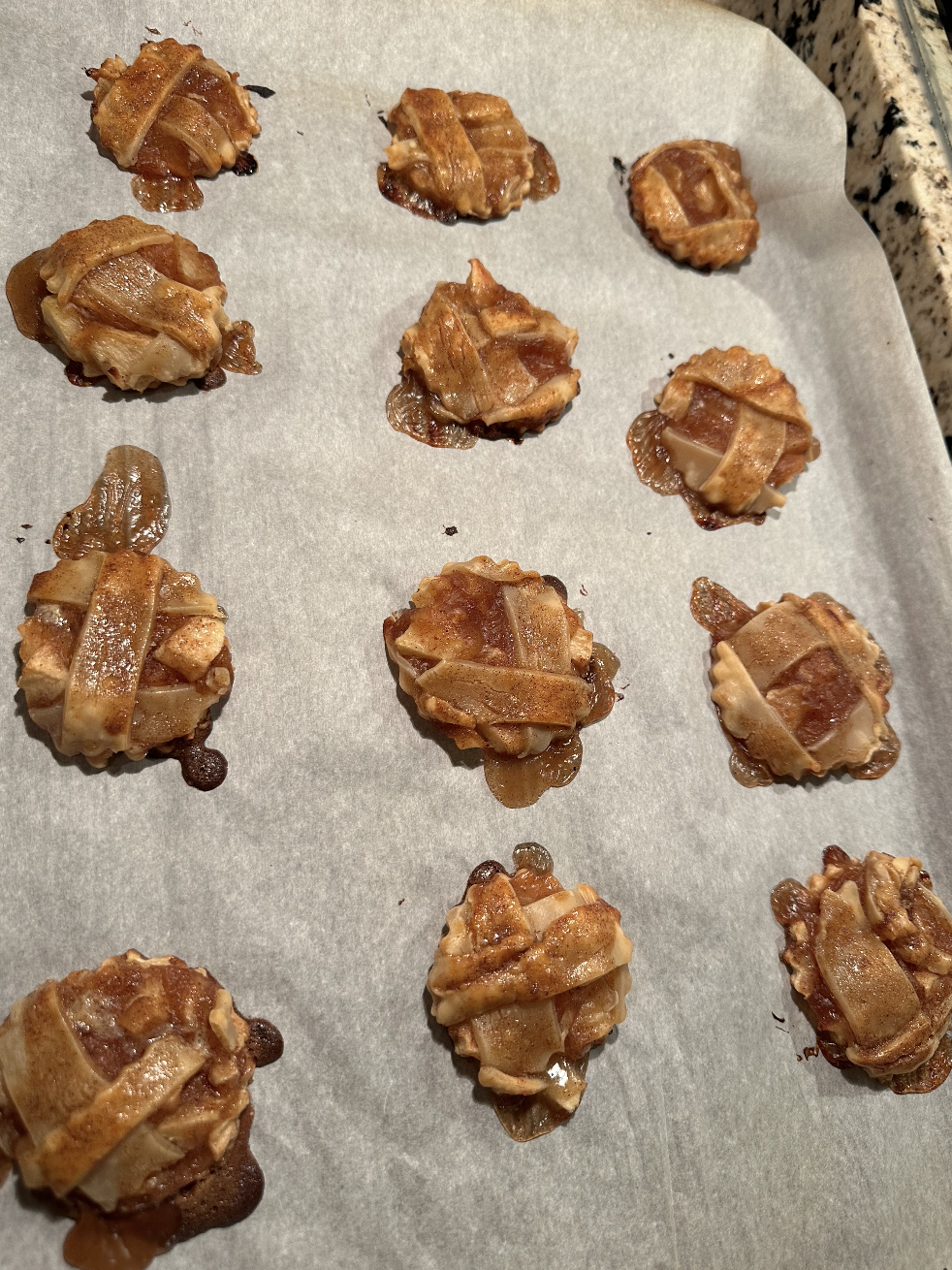 At this point, your kitchen will smell delicious and you might not be able to resist stealing a cookie before it completely cools but patience is a virtue, my baker friends.
That's it — so easy! From beginning to end, it took me about 15–20 minutes to put everything together, 30 minutes to bake, and then about 10 more minutes of waiting for them to cool off. All in all, it is much easier to make than a traditional apple pie, and since these cookies have a thinner layer of filling compared to a pie, their baking time is much shorter (a traditional apple pie from scratch can take up to two hours to make, for context). Talk about a win-win!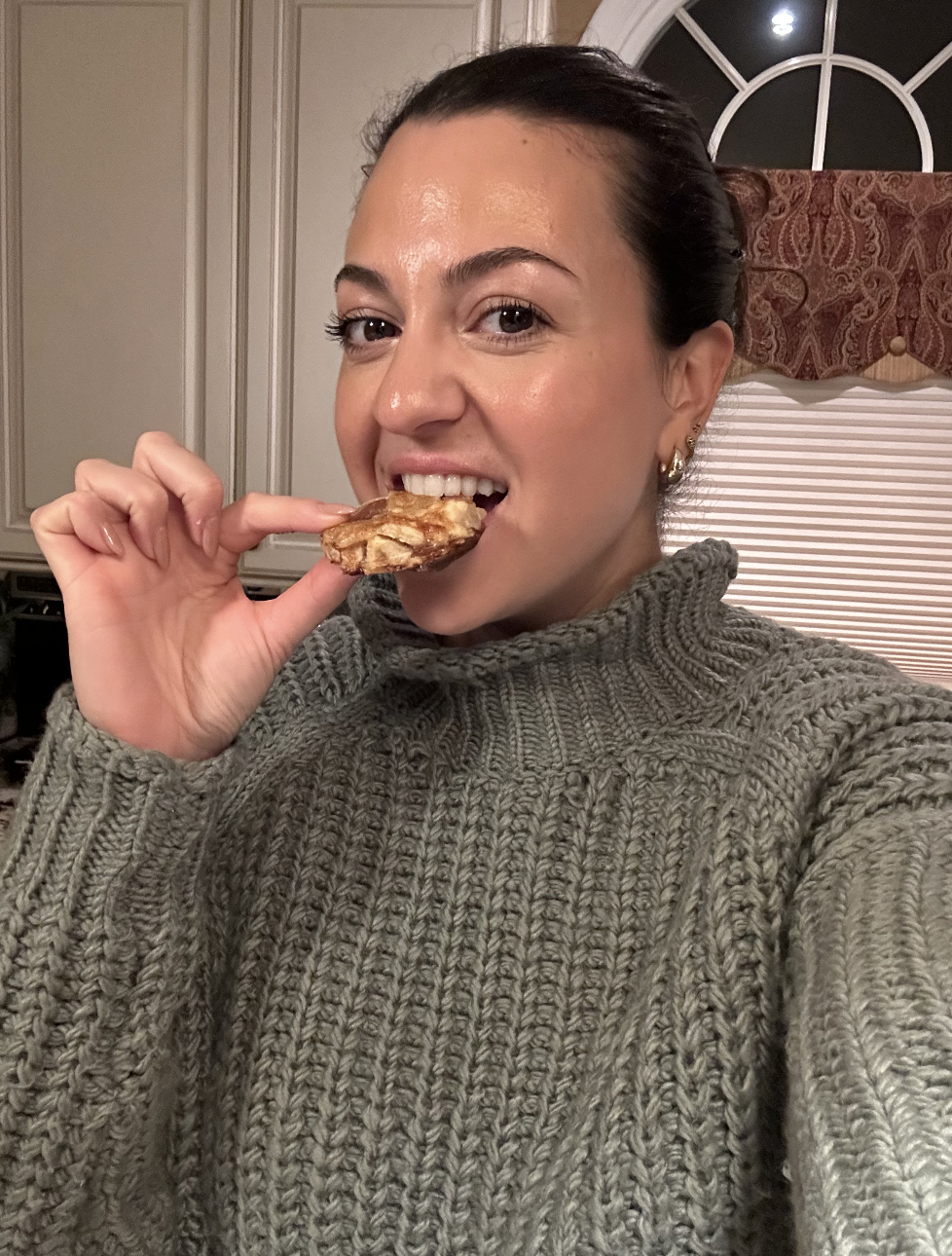 Since I baked these cookies in my parents' kitchen, I recruited them to each try one and my dad — who was born in Italy, is a major foodie, and is unofficially a gourmet chef — couldn't stop raving about them. My family is pretty particular when it comes to their apple pies — hence why they keep trying to convince me to make one rather than us buy a mediocre one — and they couldn't get enough of these cookies.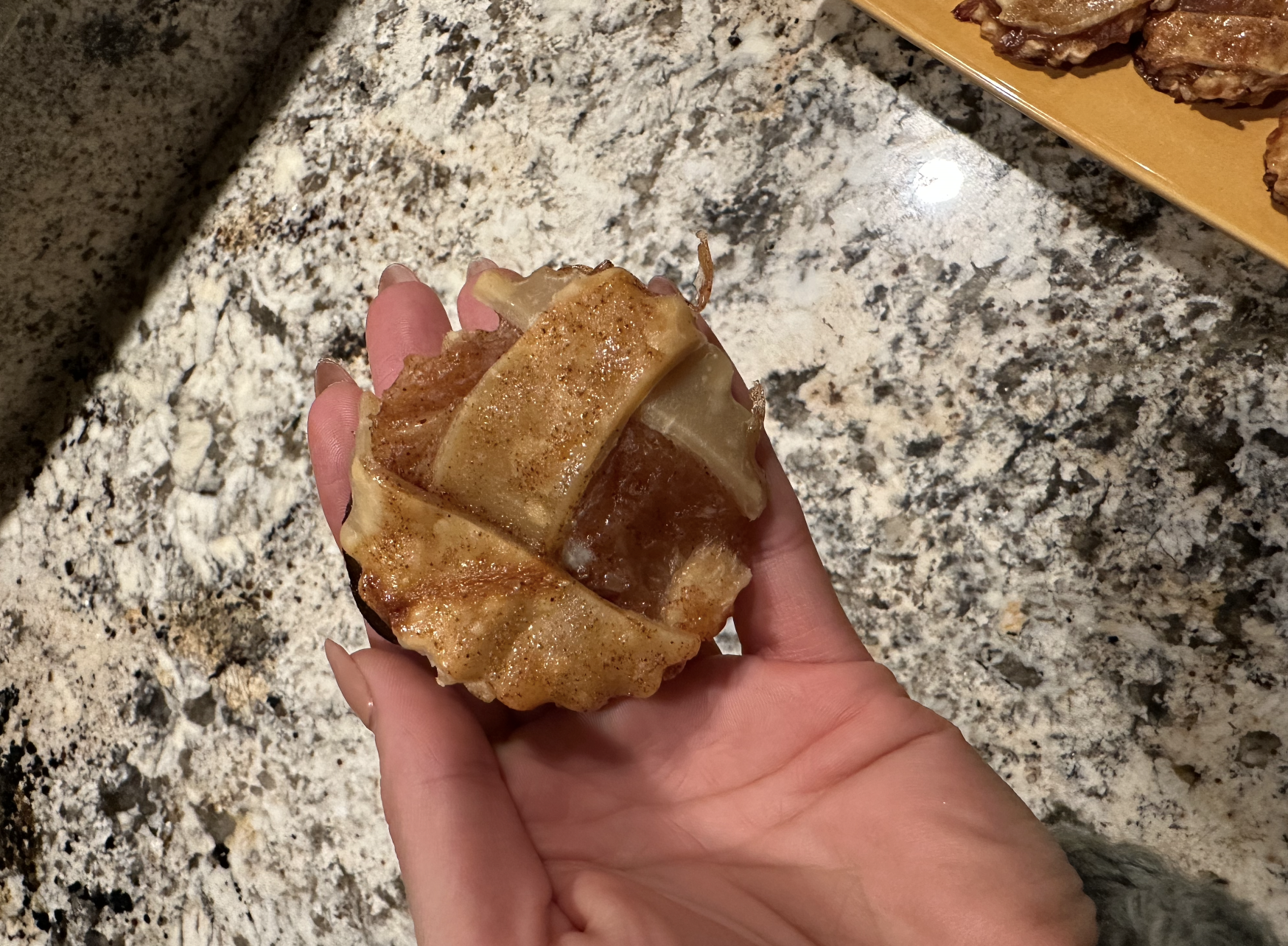 I agree that the flavor of the cookie filling was delicious and being able to take a bite and get the apple pie flavors along with the consistency of a crisp cookie is something special. It's not only the lazy person's version of an apple pie but also like serving little individualized pies — just in cookie form. I plan to make these cookies again but next time I'll let my pie crusts fully defrost, cut thinner strips for my lattice, and bake the cookies at maybe a higher temperature since mine baked for 30 minutes at the original recommended temperature.