Jennifer Lopez Launched Her Own Boozy Spritz Brand, And TBH, I'm Obsessed
Oh yeah, I'm sippin' pretty.
You know how celebrity-owned alcohol brands are, like, all the rage right now? Well, Jennifer Lopez has officially entered the chat. Earlier this year, J.Lo launched her very own brand of ready-to-drink cocktails, Delola Spritz, alongside "World's Best Bartender" Lynnette Marrero.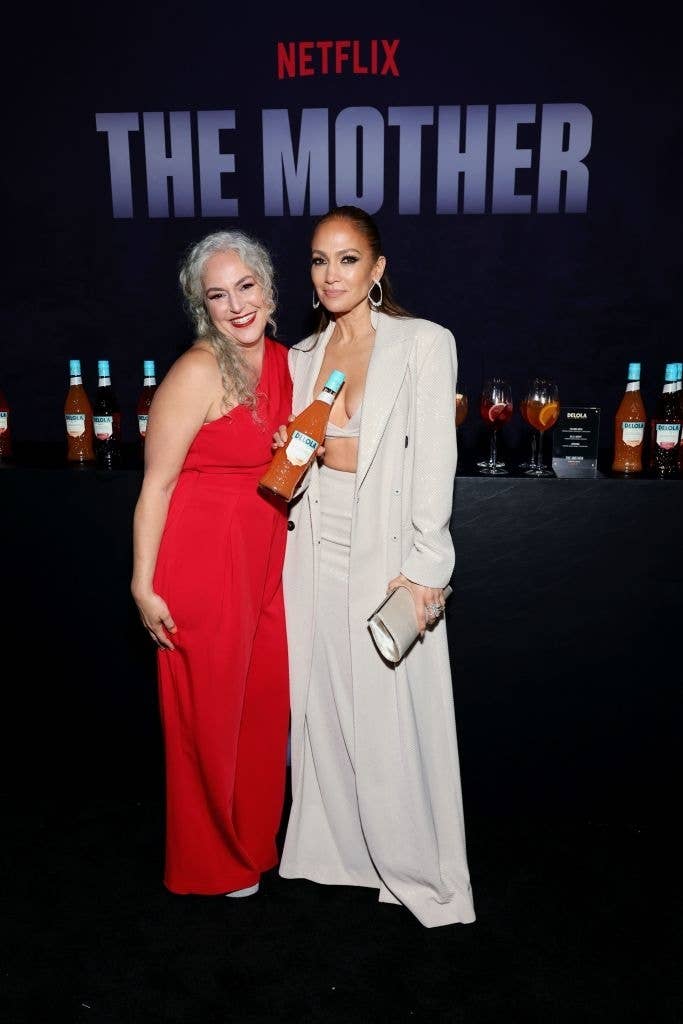 Delola comes in three flavors, Paloma Rosa Spritz, L'Orange Spritz, and Bella Berry Spritz, and is crafted with premium spirits and natural botanicals. Plus, it's gluten-free! And, perhaps the best part for any busy host: it's effortless. Just pour your desired spritz over ice, and you're ready to get sipping.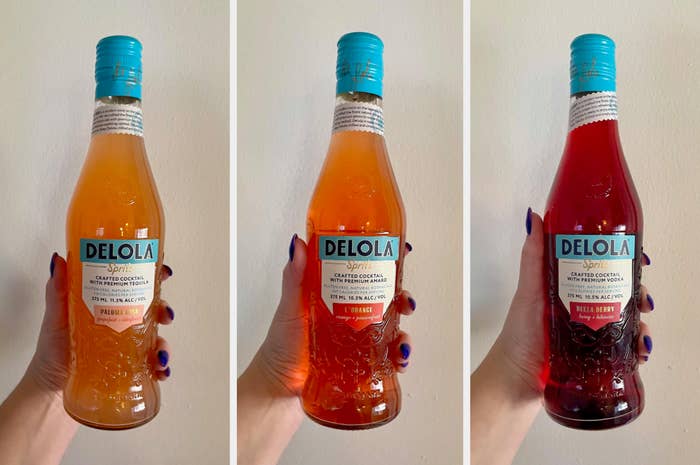 Sounds pretty intriguing, right? Well, I certainly thought so! I'm no stranger to sampling celebrity-owned spirits, so I knew I had to get my hands on some Delola. J.Lo obviously has incredible taste, so, naturally, my expectations were pretty high. So without further ado, let's get tipsy...I mean TASTING*!! Let's get tasting!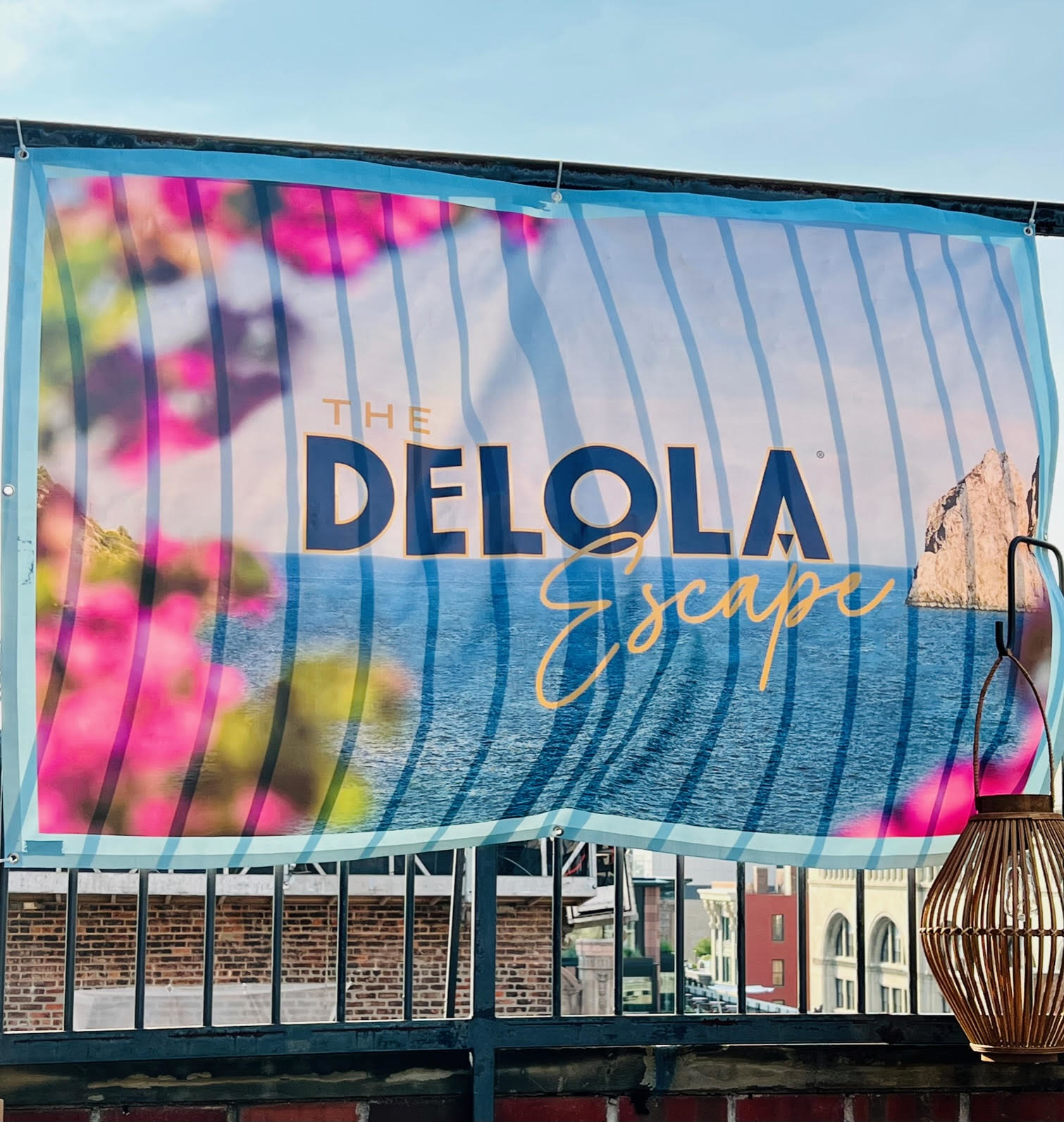 First up, we have Paloma Rosa, which is made with 100% blue Weber agave tequila, grapefruit, and elderflower.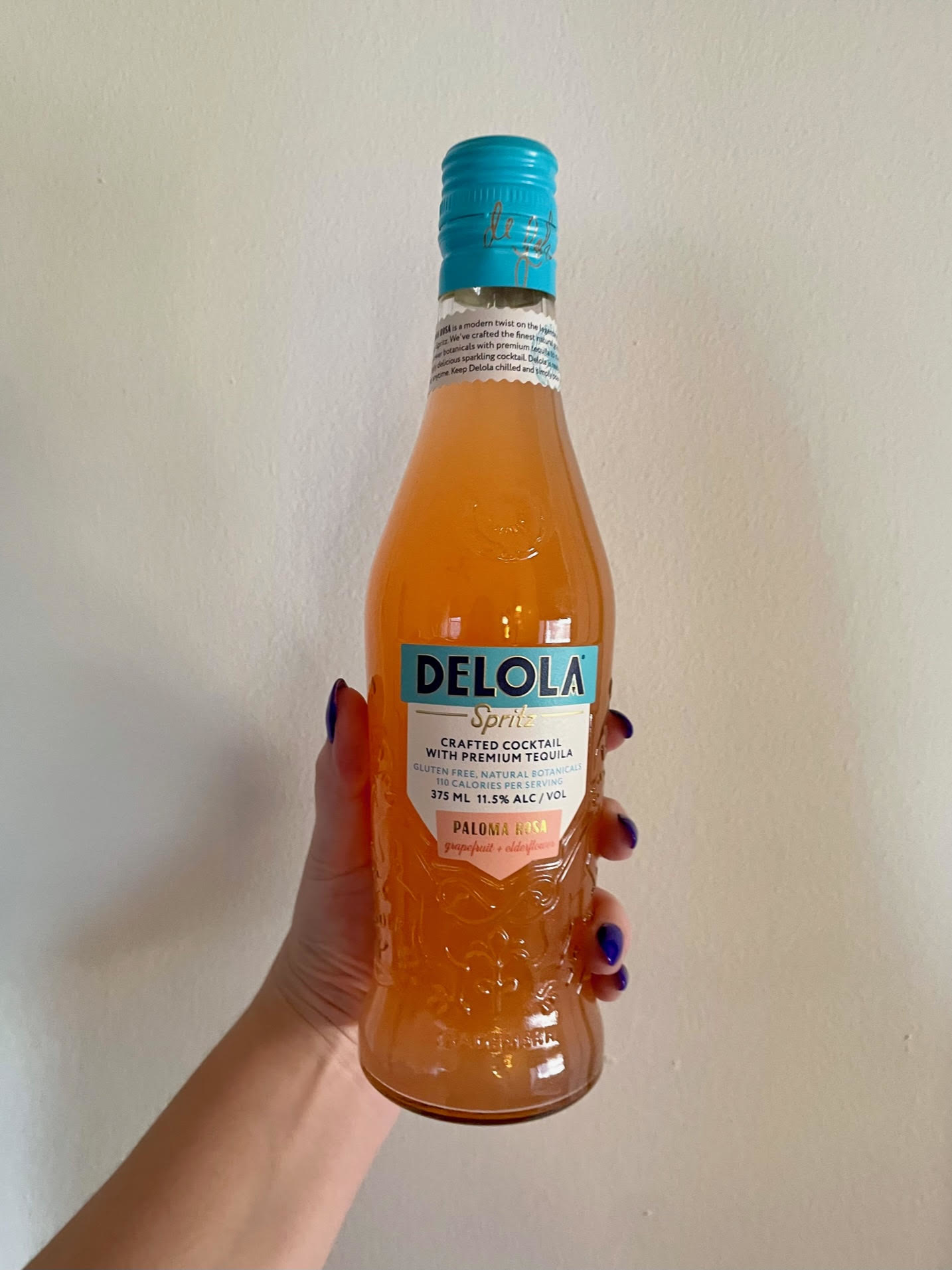 The first word I jotted down after my taste test was simply: refreshing. I enjoy grapefruit-flavored things, but sometimes they teeter between being too bitter or too sweet. I thought this Paloma was perfectly balanced — a little sweet, a little tart, very crisp. Perhaps when you think of a Paloma (or even any spritz-y drink for that matter!) you think of spring or summer. I don't disagree. Of all the spritzes I tried, this one felt the most seasonally specific. That being said, it was very delicate, tasty, and fresh, and it could definitely be enjoyed year-round.
Next up, we've got L'Orange Spritz, which is made with premium amaro, orange, and passionfruit.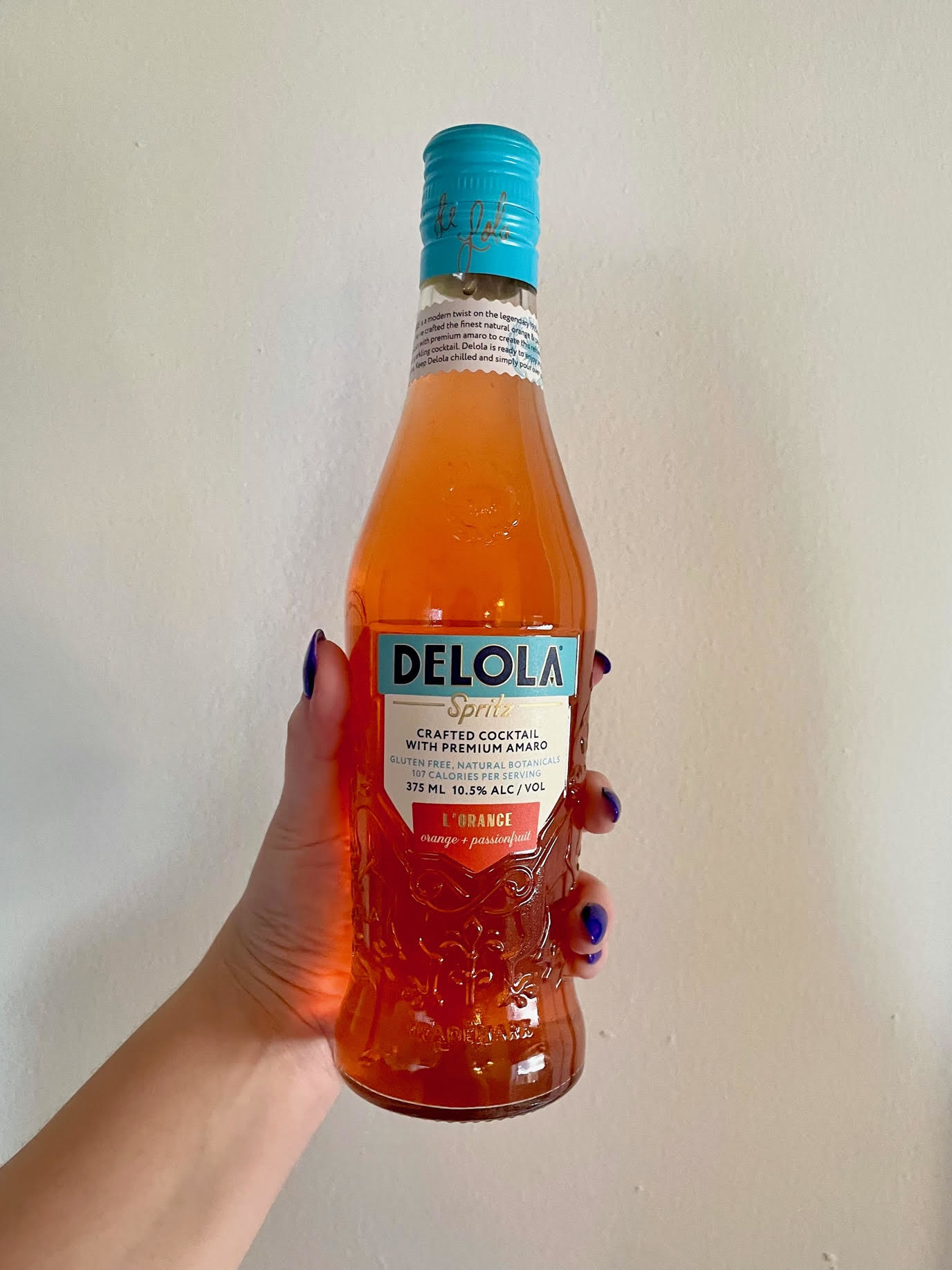 Oh yeah, that first sip nearly transported me to a quaint, coastal village in Italy. I'll be honest, orange isn't usually my flavor of choice. It's not at the bottom of my list, but, to me, it can sometimes taste a bit medicinal when mixed in drinks. Luckily, that wasn't the case with this spritz at all! In fact, I was surprised I liked it even more than the Paloma! I think the selling point for me was how bright and fresh the orange tasted. It didn't have that overly sweet, syrupy, fake flavor you sometimes get with fruity drinks. It truly tasted like a big, juicy bite of an orange slice. And, even though the spritz goes over ice, I think the orange flavor transcends seasons. It would make a lovely fall or holiday drink, in addition to being a perfect summery spritz.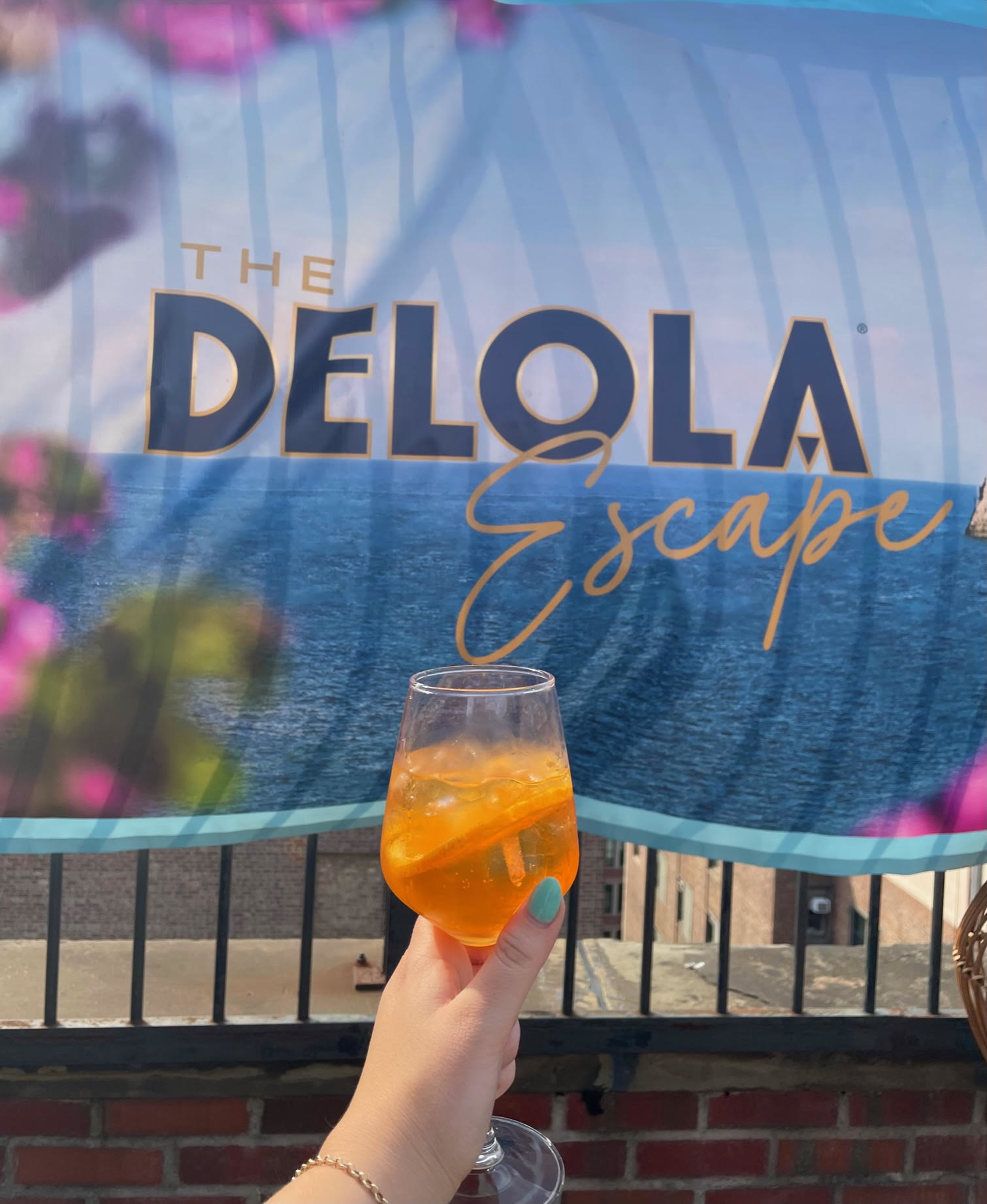 Last, but certainly not least, we've got the Bella Berry Spritz, which is made with premium vodka, berries, and hibiscus.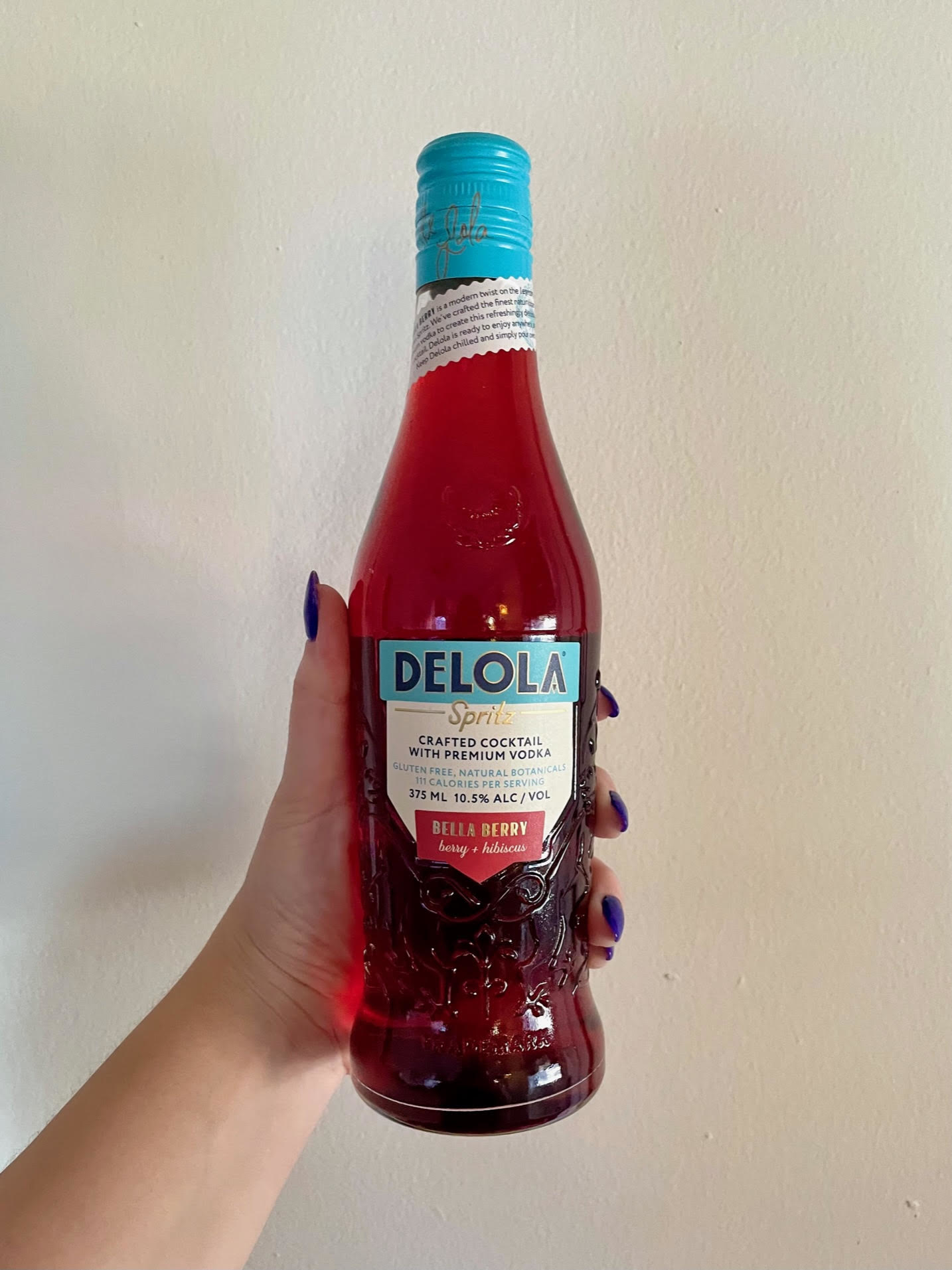 This was perhaps the biggest surprise of the day, and also my favorite of the spritzes! When I think of "mixed berry," I tend to think of candy or popsicles. I expected this to be the sweetest flavor, and I was worried I would find it intense or off-putting rather than refreshing. I actually ended up liking it the best, as it reminded me of a berry punch or a glass of sangria. The flavor was quite wholesome and robust. I actually think it would make a great autumnal cocktail for any festive gatherings coming up this season!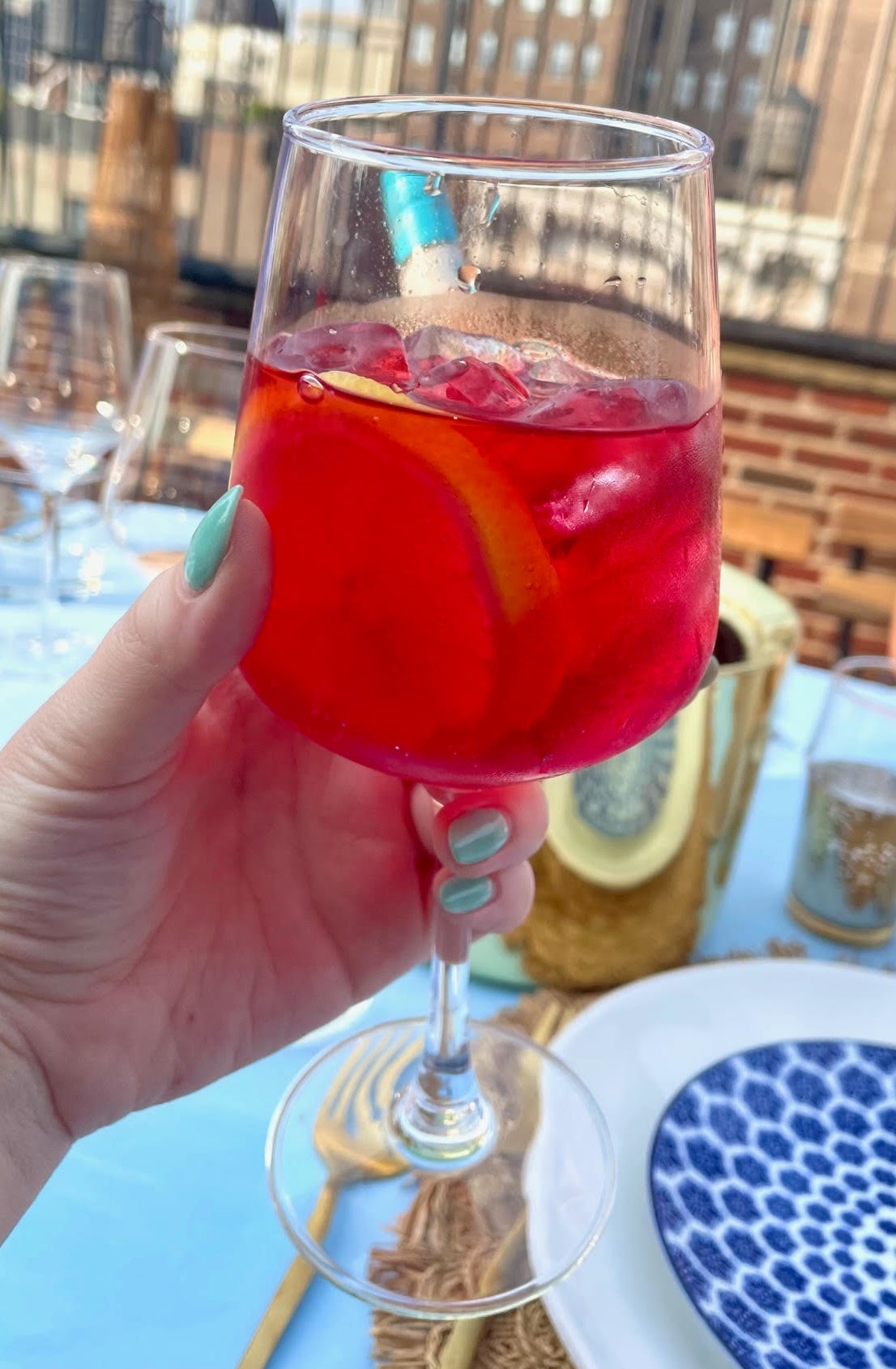 Some final thoughts: I really appreciate how each Delola Spritz was refreshing and lightly sweet without tasting overwhelmingly sugary like many ready-to-drink cocktails. Each spritz was more complex and flavorful than your typical canned cocktail, but lighter and more simplistic than a mixed drink. I was pleasantly surprised by each flavor and would absolutely serve up some spritzes at my next gathering. Okay J.Lo, ya got me! I'm sold!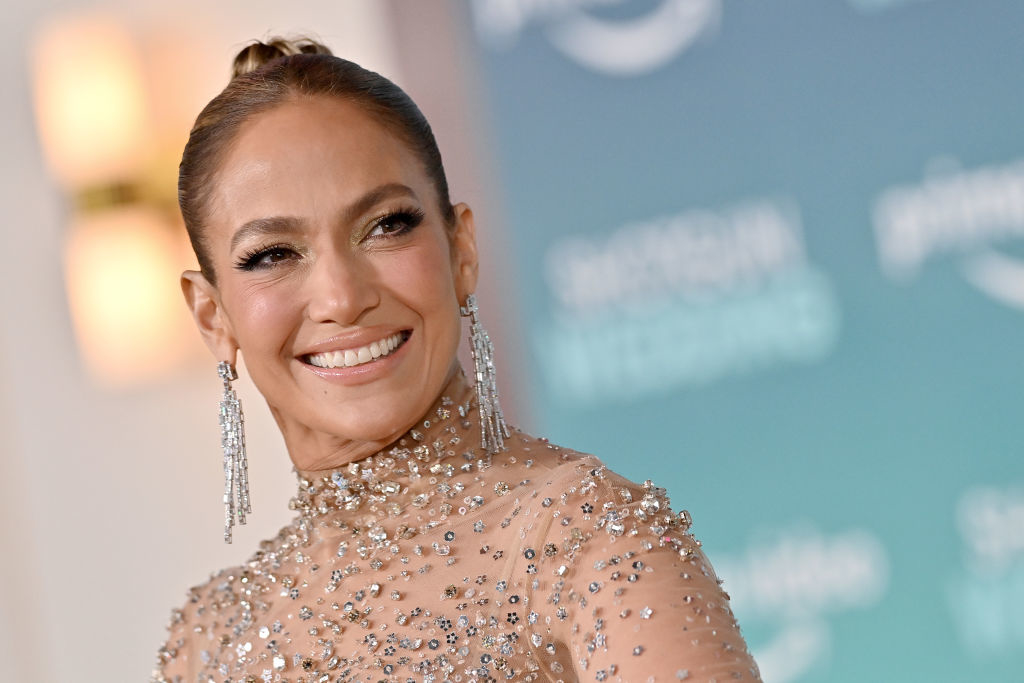 Note: BuzzFeed received samples for free but was under no obligation to give a positive review.

Join BuzzFeed in celebrating Latine Heritage Month from September 15 to October 15.