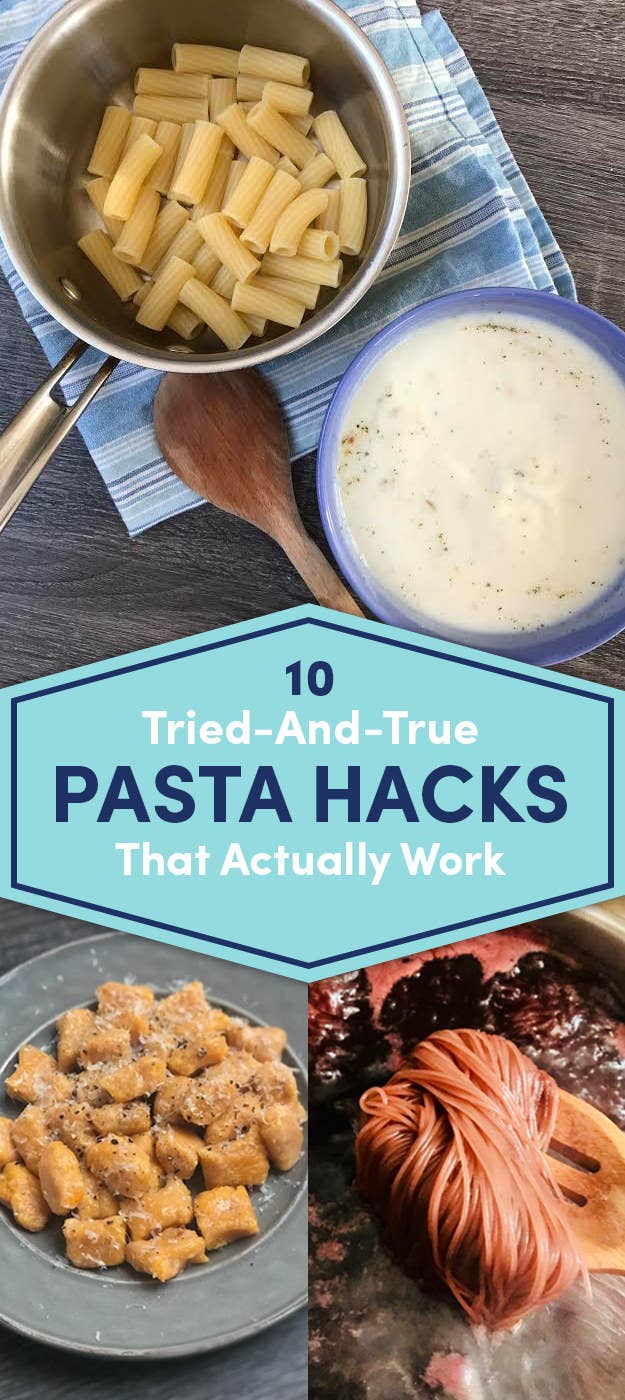 Raise your hand if you love pasta.
So do I. And whenever I go out to dinner, I usually splurge on a ~fancy~ pasta dish. But when I cook it at home, I tend to play it safe and stick to something basic like spaghetti in marinara sauce.
So I decided to experiment a bit with my favorite food. I found a bunch of pasta cooking hacks that sounded either too far out there or too good to be true, and I tested them at home.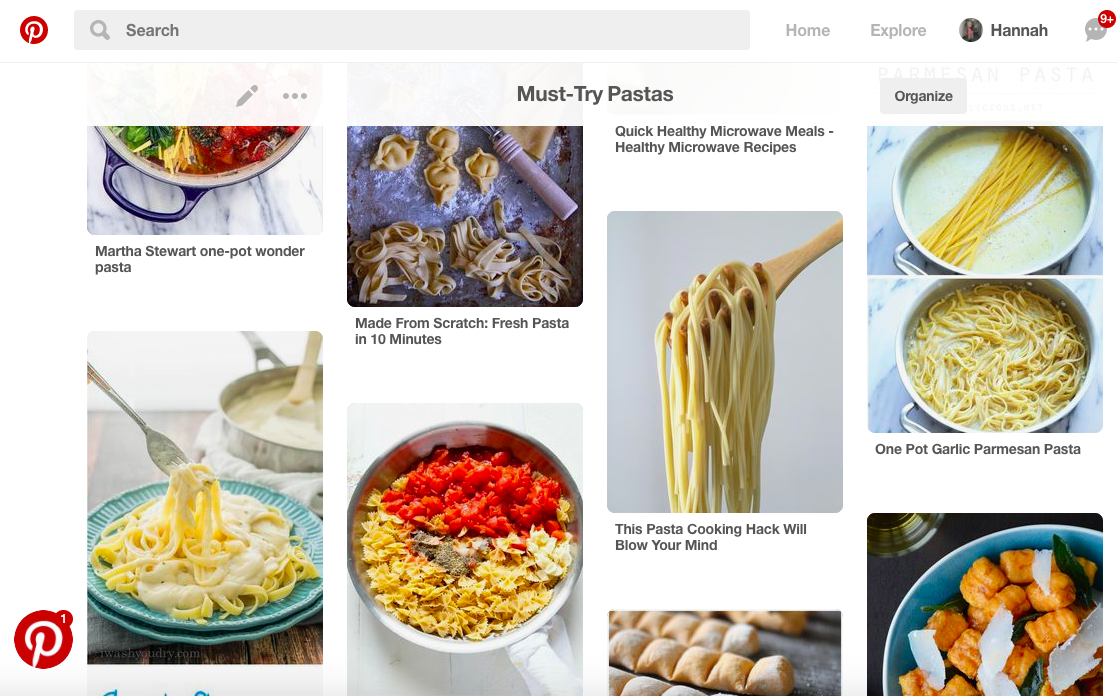 Hack #1: Make better-for-you gnocchi using just two ingredients.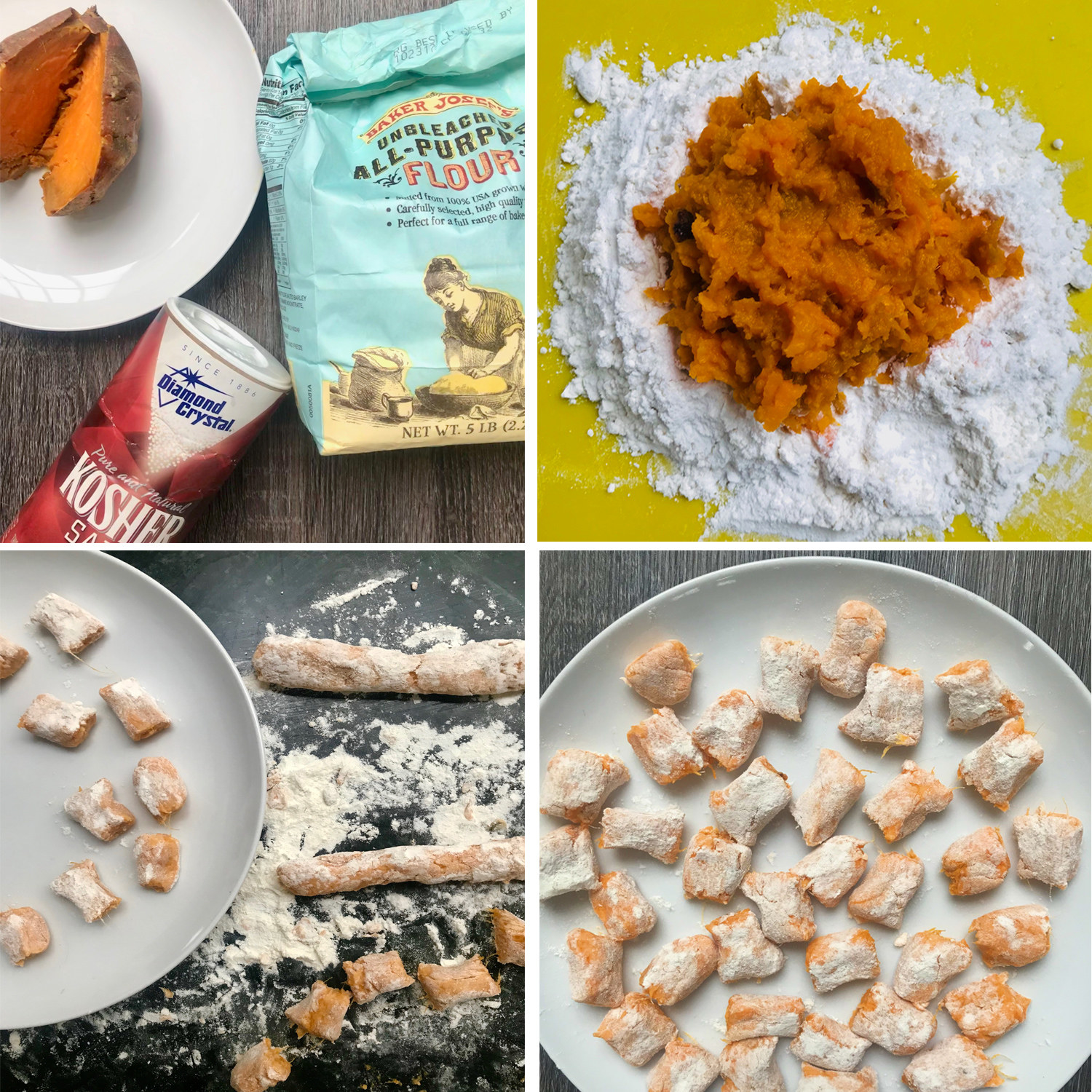 Hack #2: Cook pasta directly in red wine for flavorful ~drunken noodles~.
Hack #3: Instead of water, boil pasta in cream-based sauce for an easy, one-pot meal.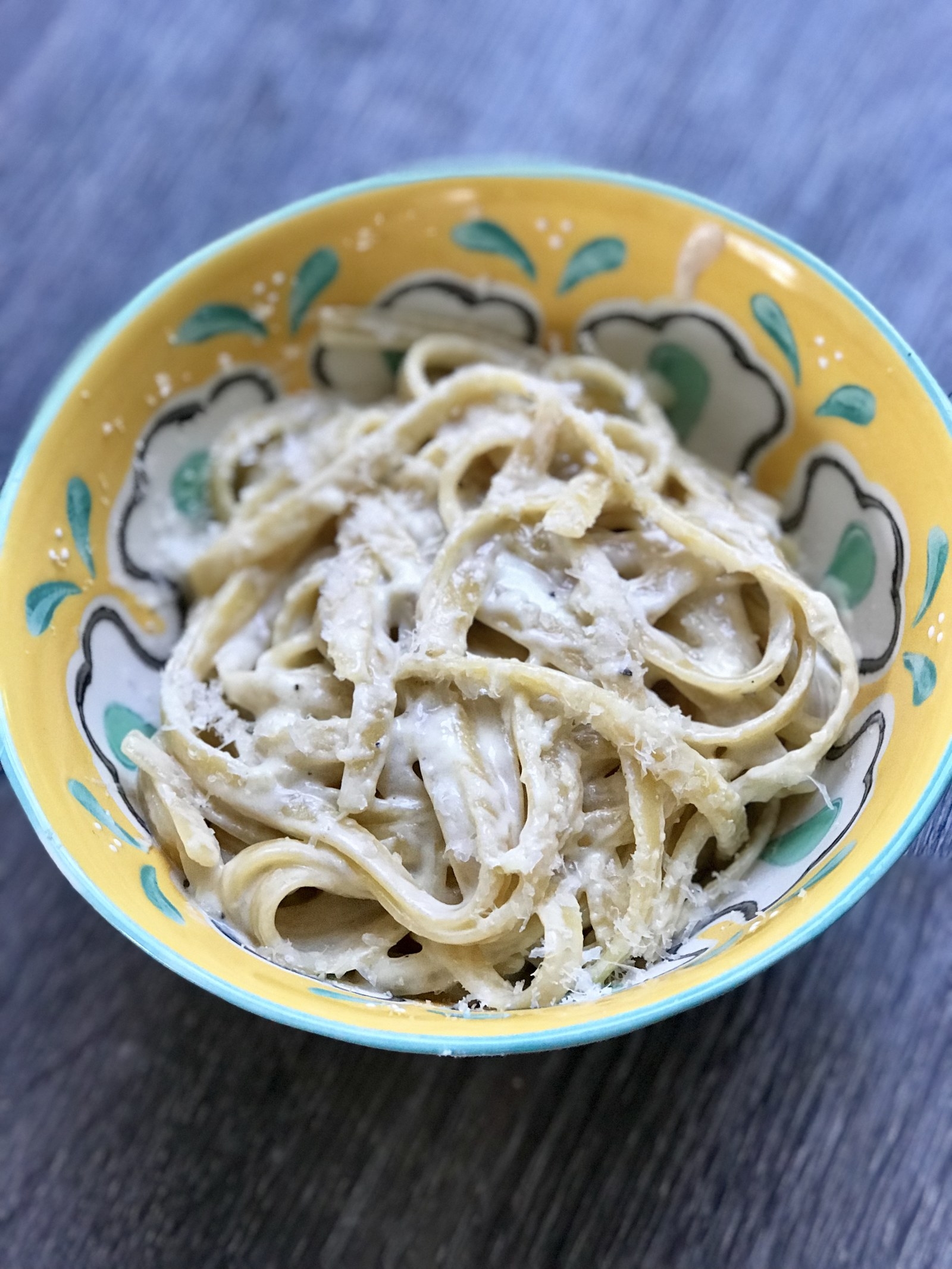 Hack #4: Make a lazy carbonara by cracking eggs over pasta on the stove.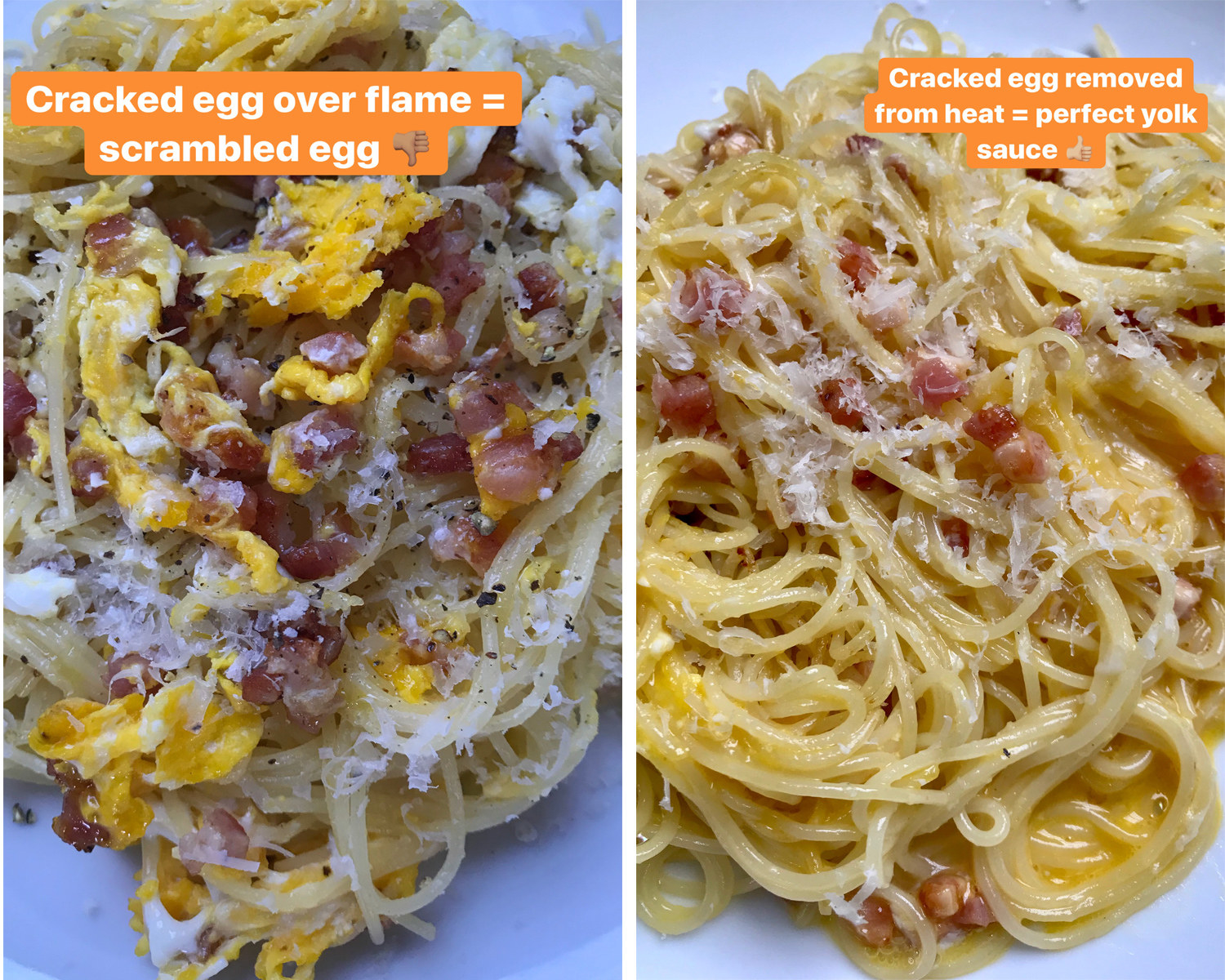 Hack #5: Use cauliflower to make a lighter but equally delicious version of Alfredo sauce.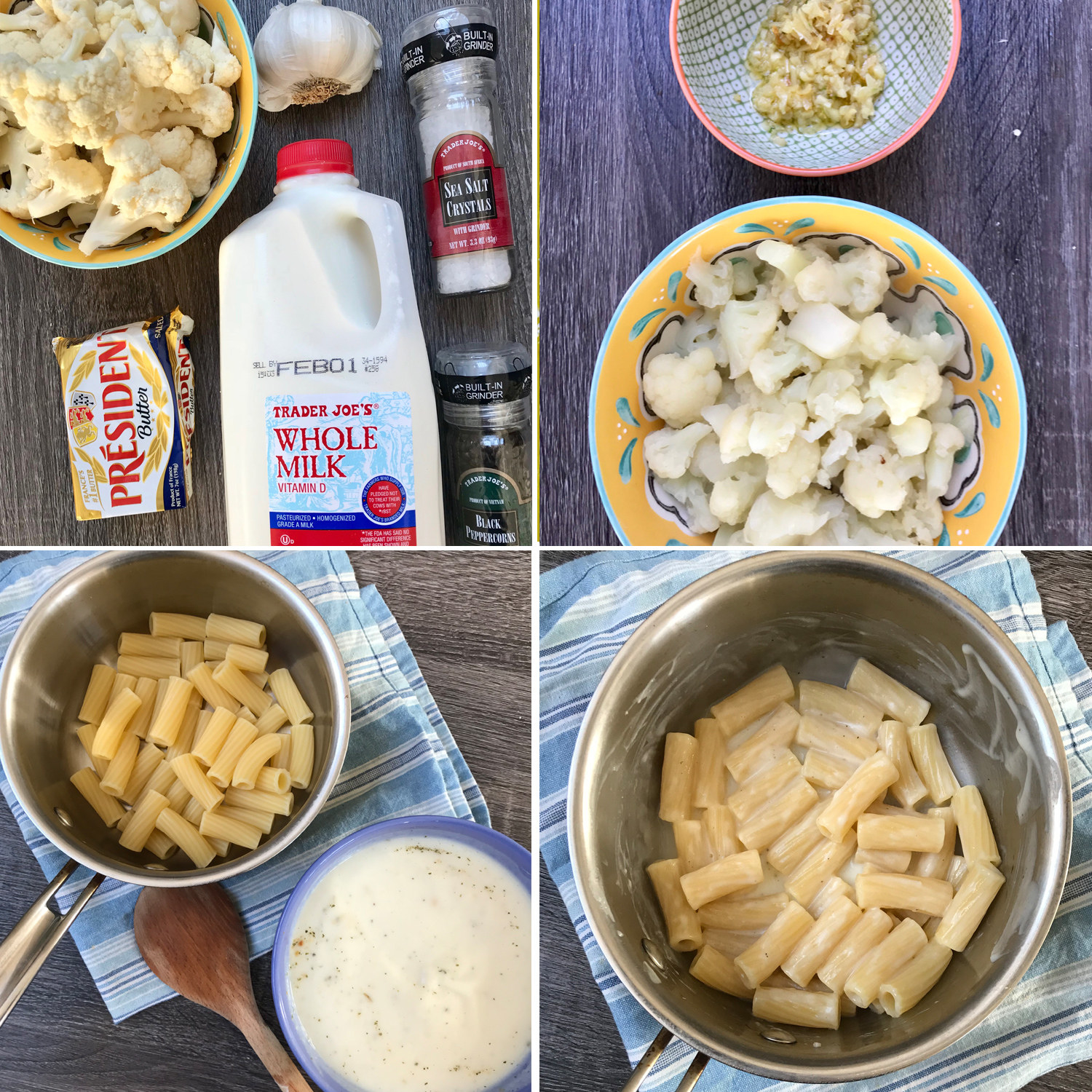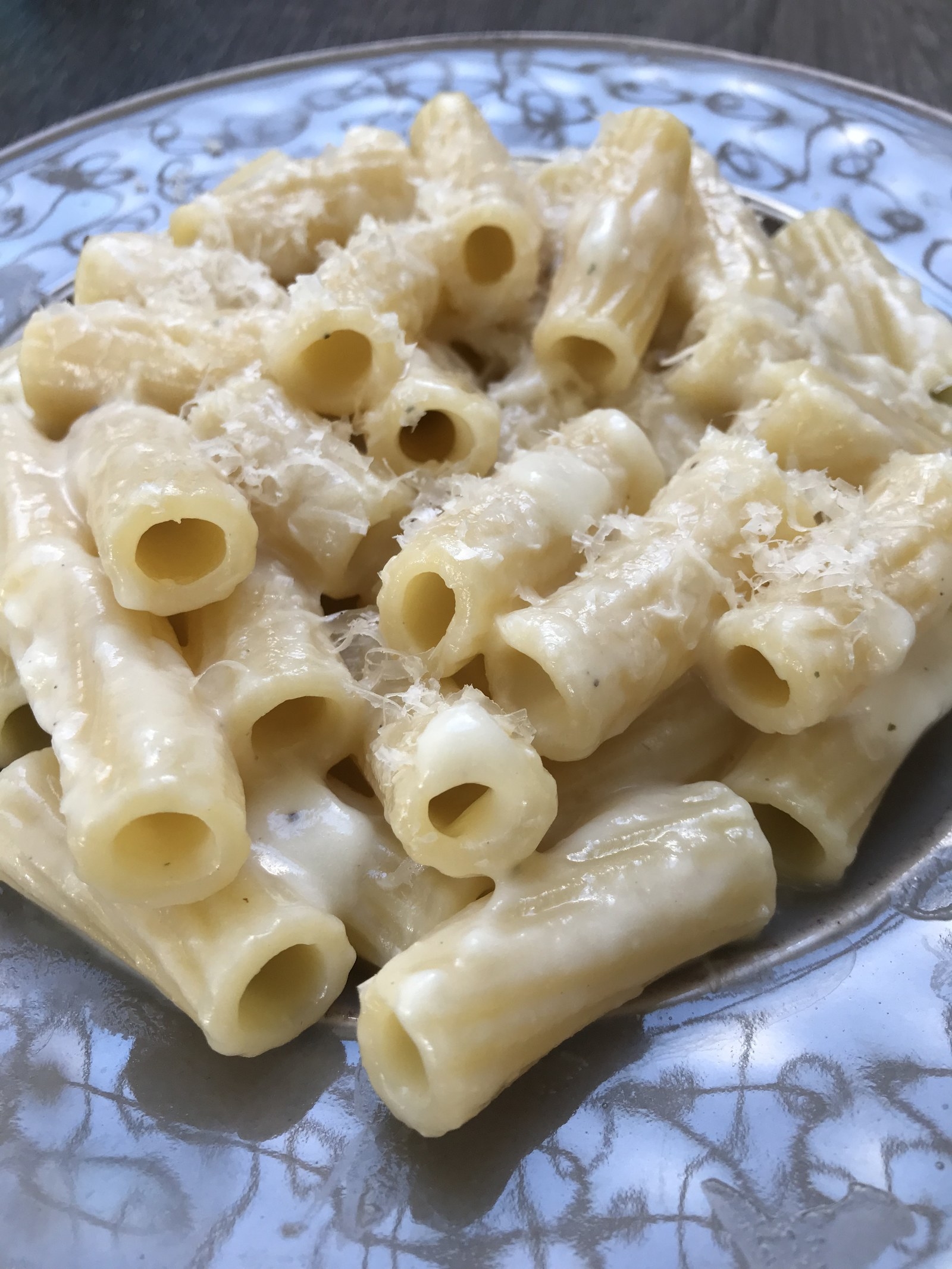 Hack #6: Cook pasta in a shallow pan so you don't have to boil a big pot of water.
Hack #7: For a no-fuss dump dinner, you can bake raw pasta in the oven — directly in its sauce.
Hack #8: If you don't have access to a stove, make pasta in a rice cooker for one-touch noodles.
Hack #9: Bake leftover spaghetti in muffin cups for a kid-friendly, freezable snack.
Hack #10: Make mac 'n' cheese in the microwave in a single mug.