25 Feel-Good Recipes You Should Absolutely Make Before Summer Ends
It isn't pumpkin spice season yet.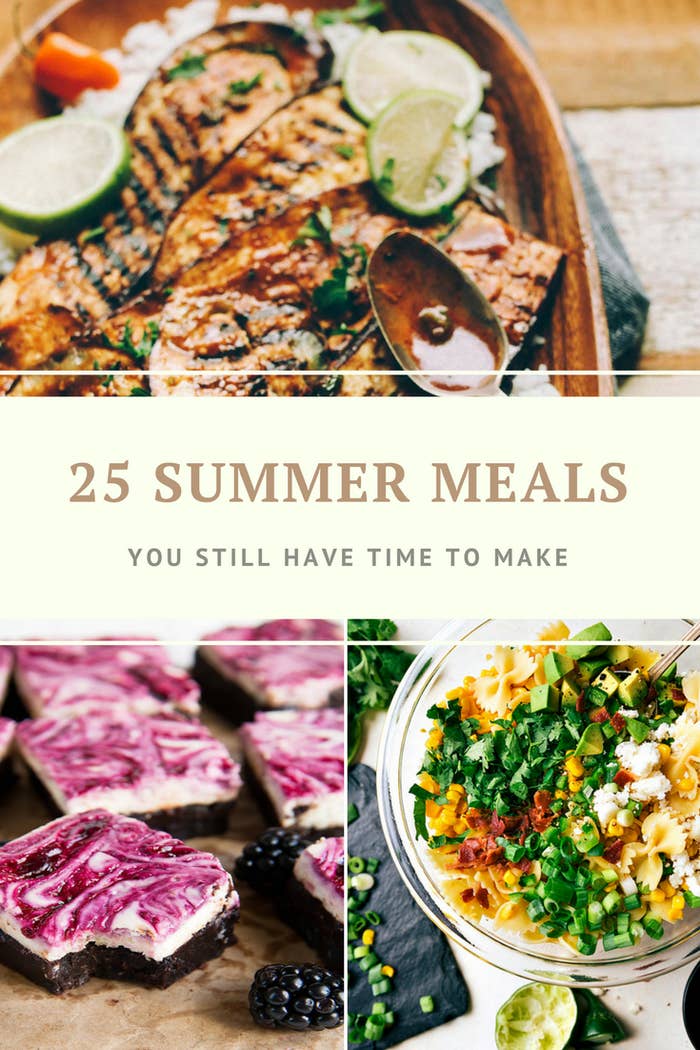 1.
Zucchini and Herbed Ricotta Flatbread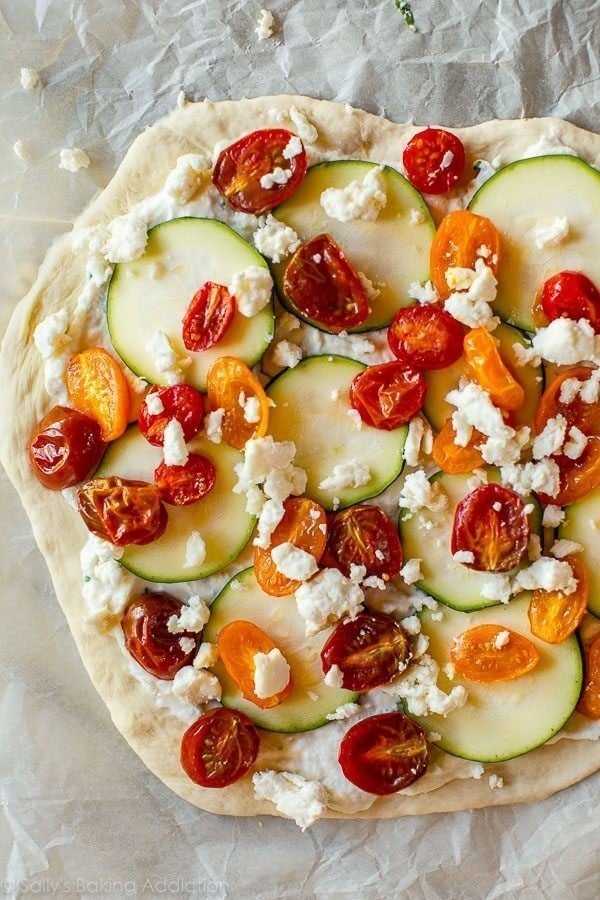 Make this homemade flatbread dough from scratch if you're feeling ambitious, but a store-bought version will still get the job done. Get the recipe.
2.
Corn and Zucchini Chowder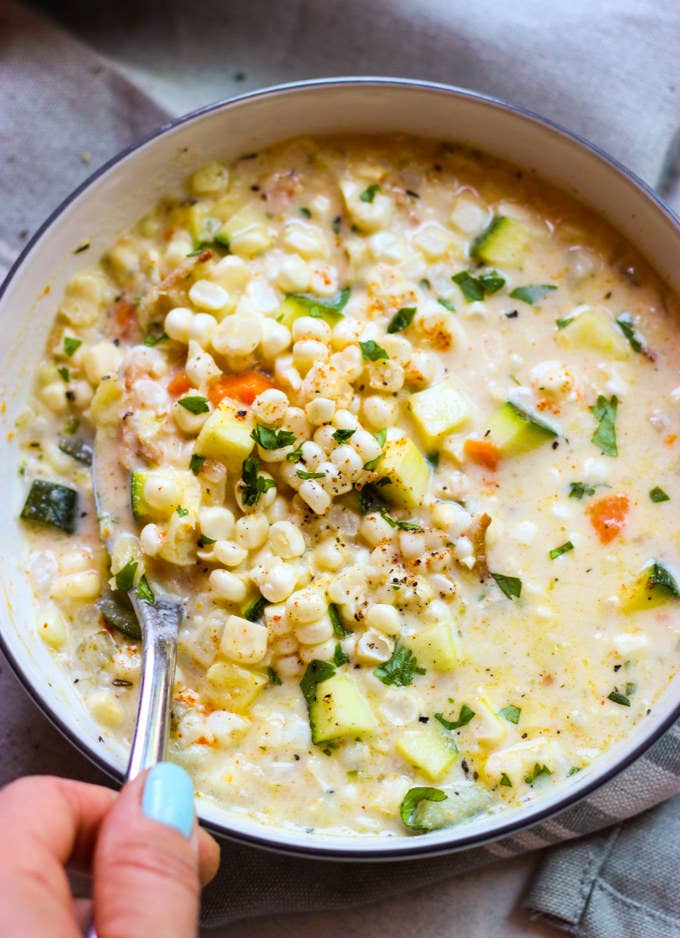 3.
Grilled Halibut with Tomato Avocado Salsa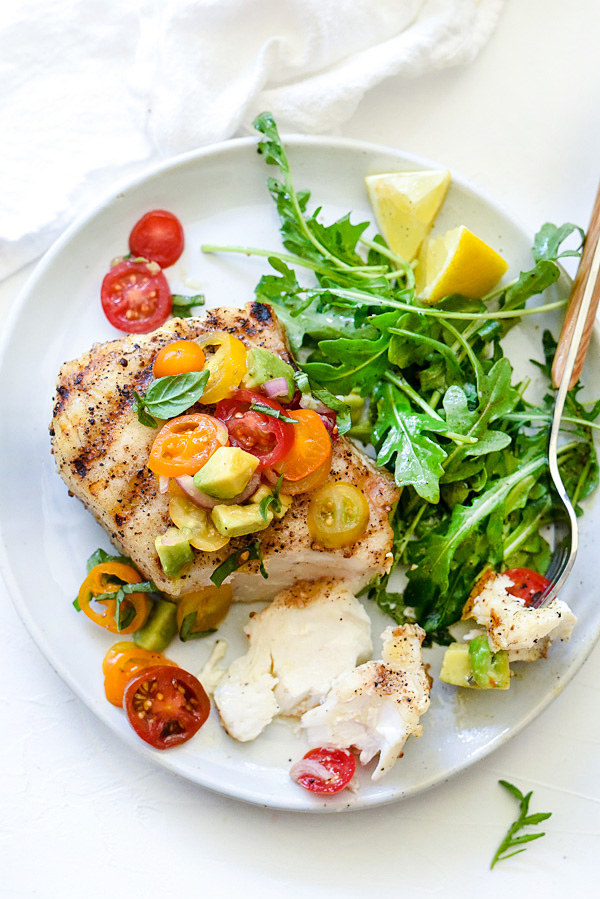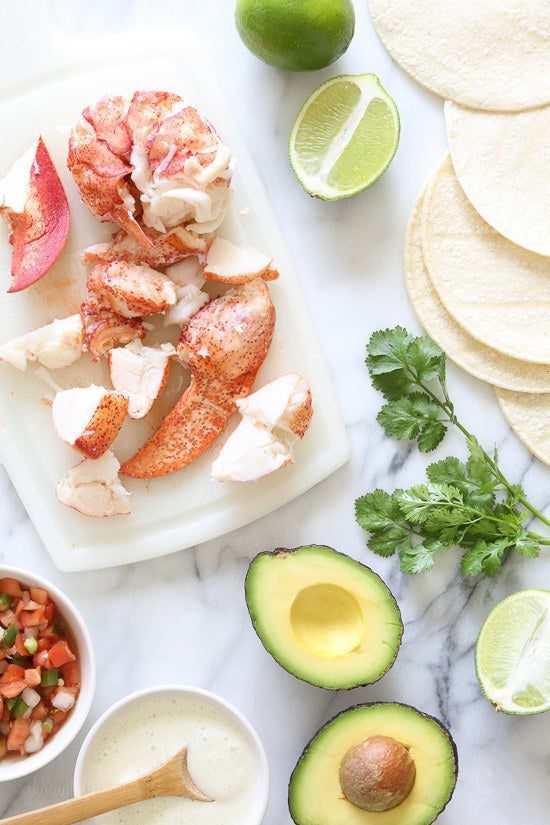 Promise yourself at least one last lobster dinner before fall rolls in. Get the recipe.
5.
Goat Cheese–Stuffed Heirloom Tomatoes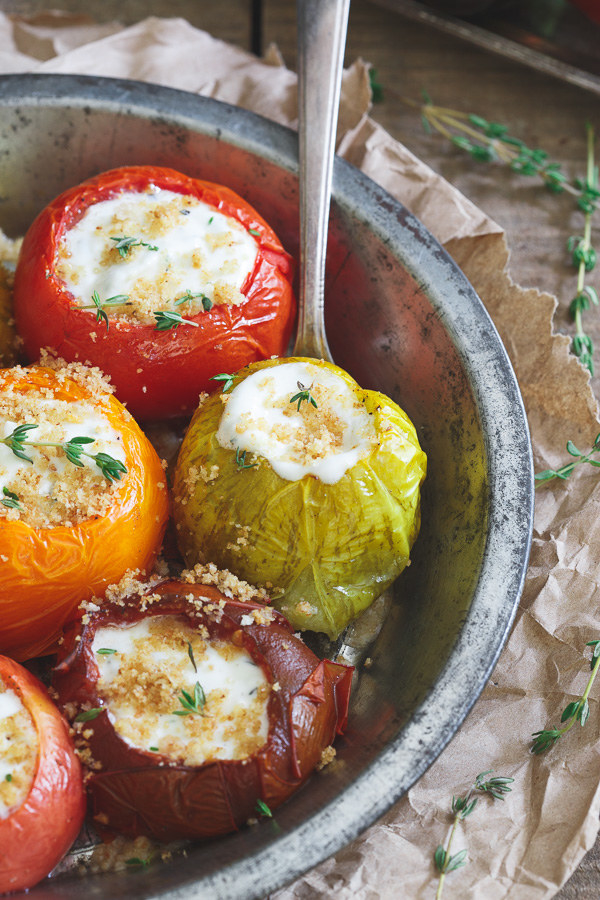 6.
Easy Linguine with Clams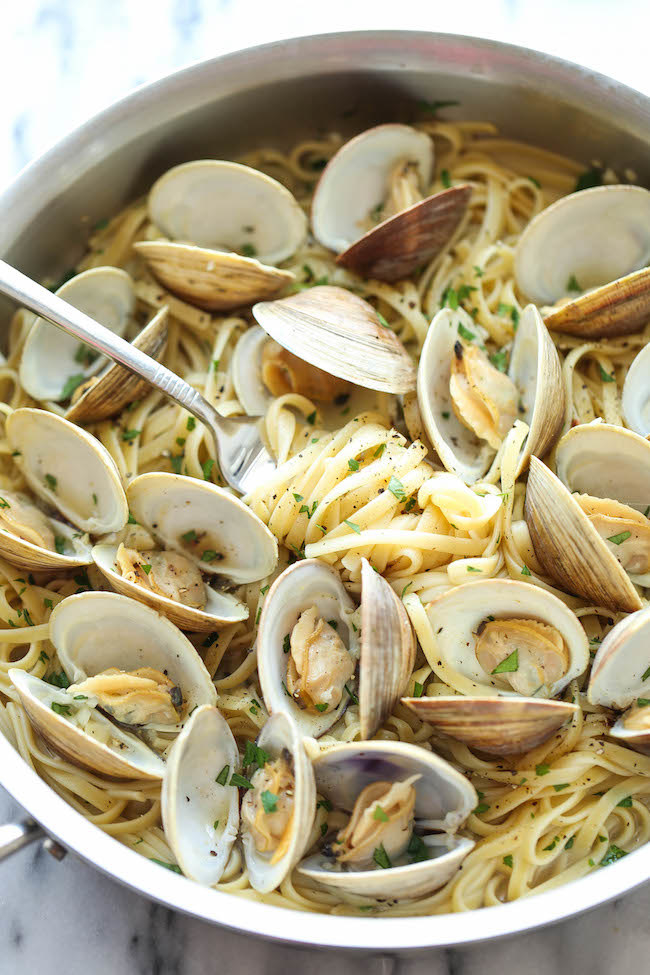 7.
Steak Fajita Bowls with Garlic Lime Rice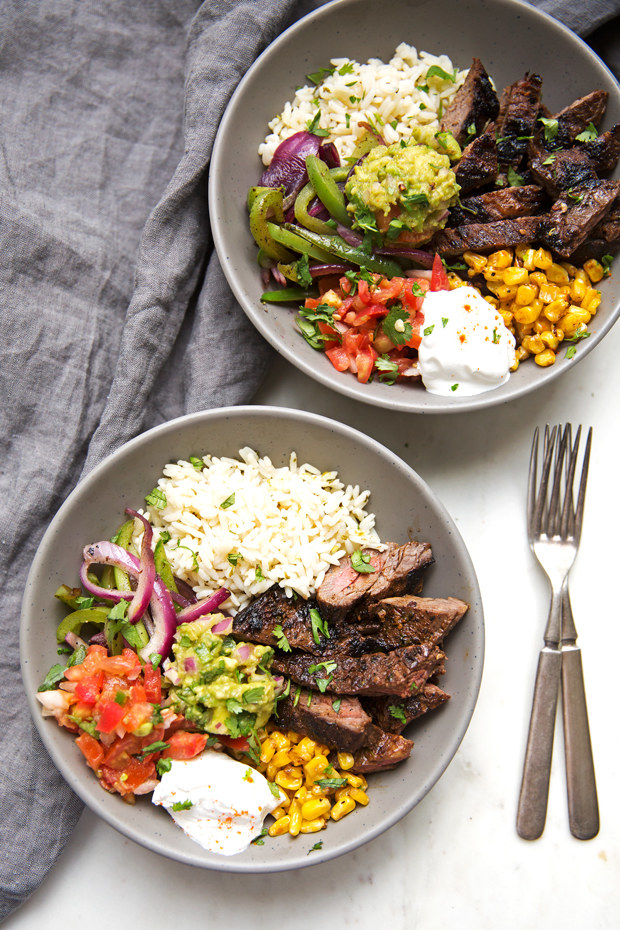 8.
Heirloom Tomato, Zucchini, Caramelized Onion, and Feta Galette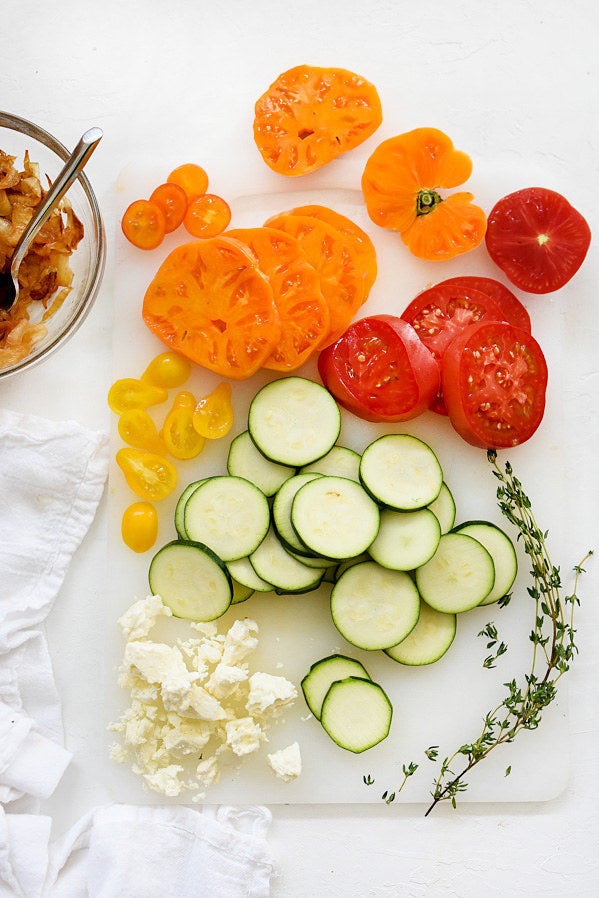 9.
Grilled Corn and Zucchini Salad with Sun-Dried Tomato Vinaigrette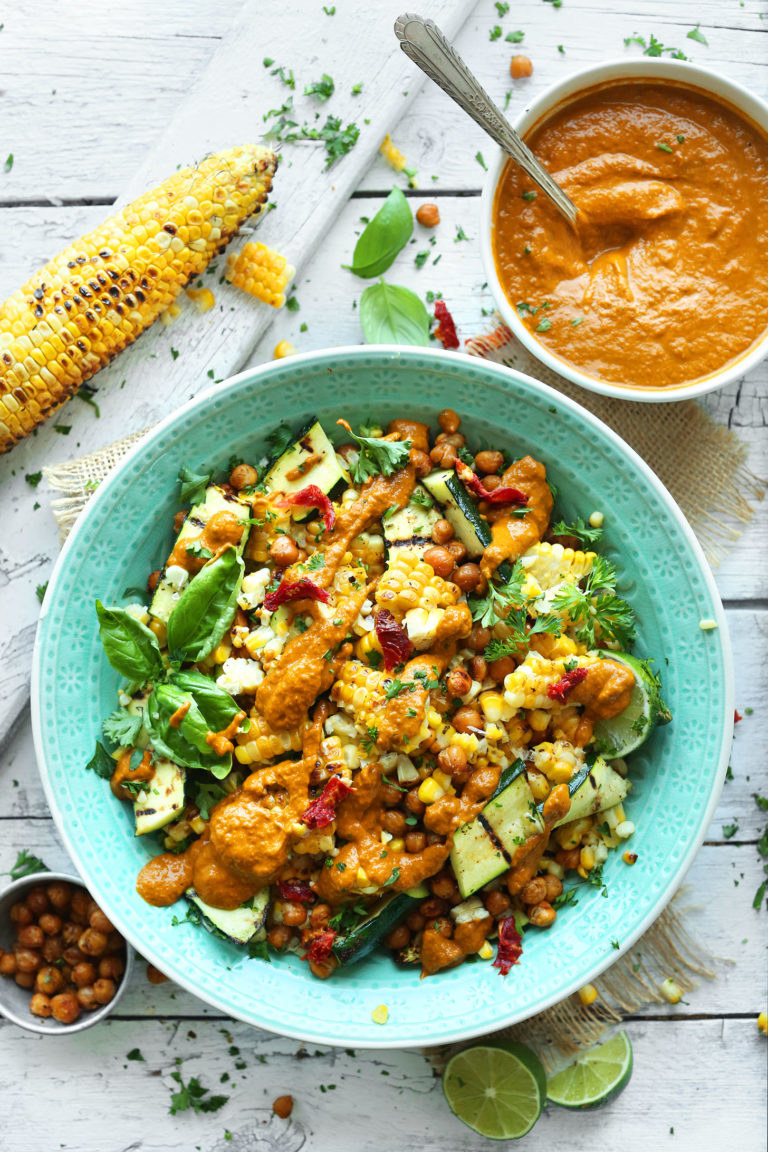 10.
Scallops with Hazelnuts and Warm Sun Gold Tomatoes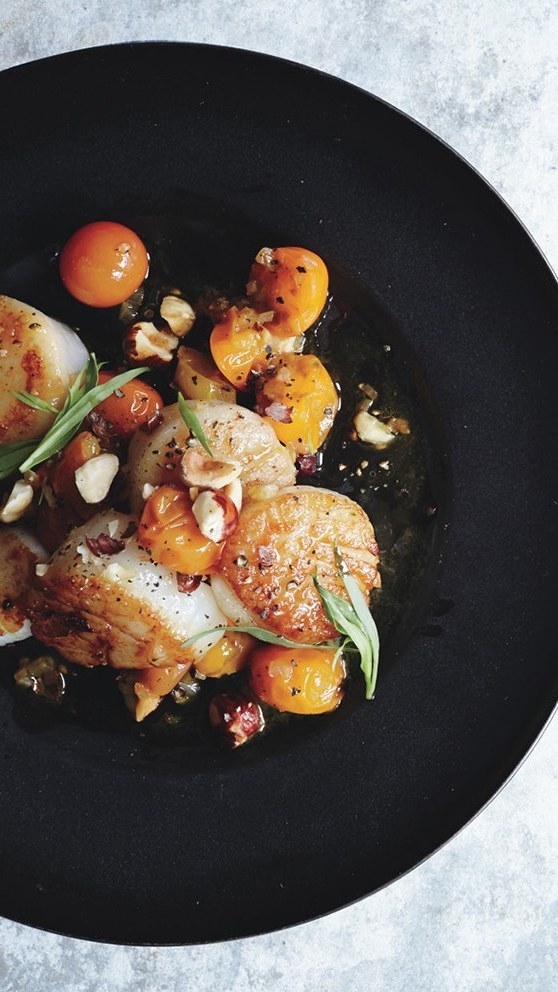 11.
Grilled Shrimp Tacos with Mango Avocado Slaw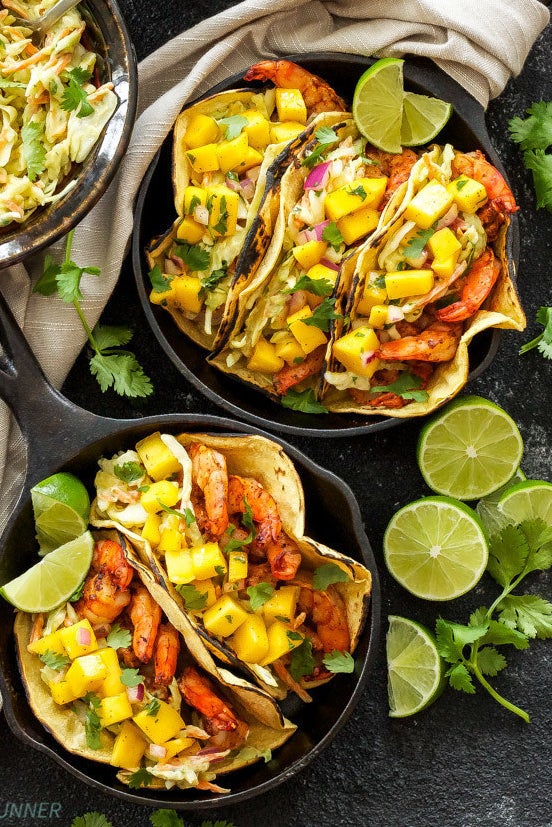 12.
Grilled Caesar Buffalo Chicken Salad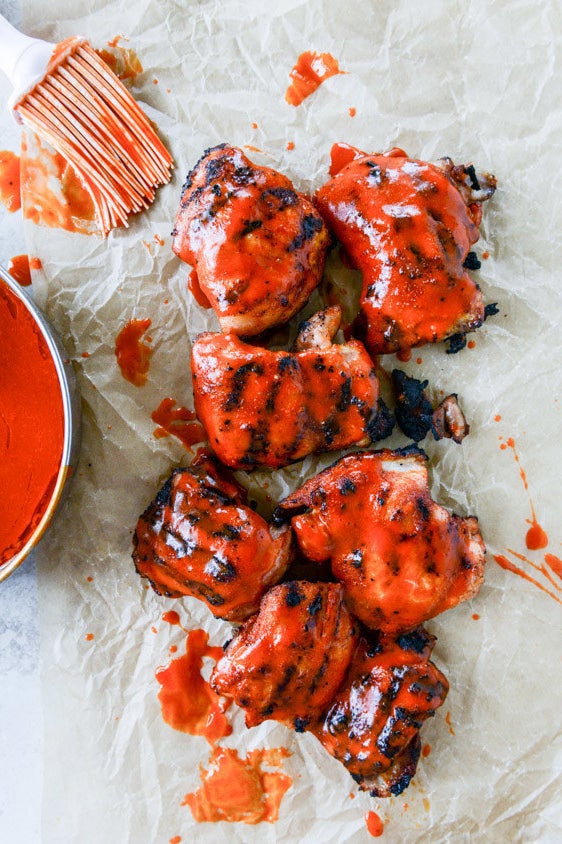 13.
Jamaican Jerk Grilled Eggplant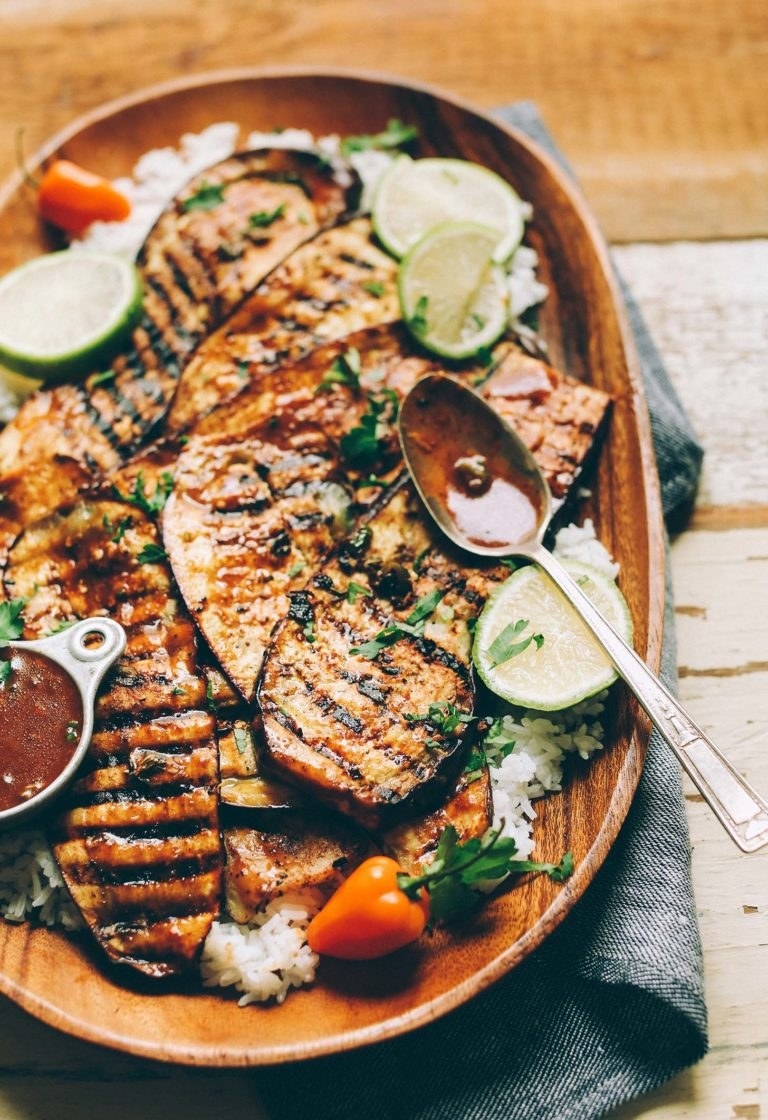 14.
Rice Noodles With Shrimp and Coconut Lime Dressing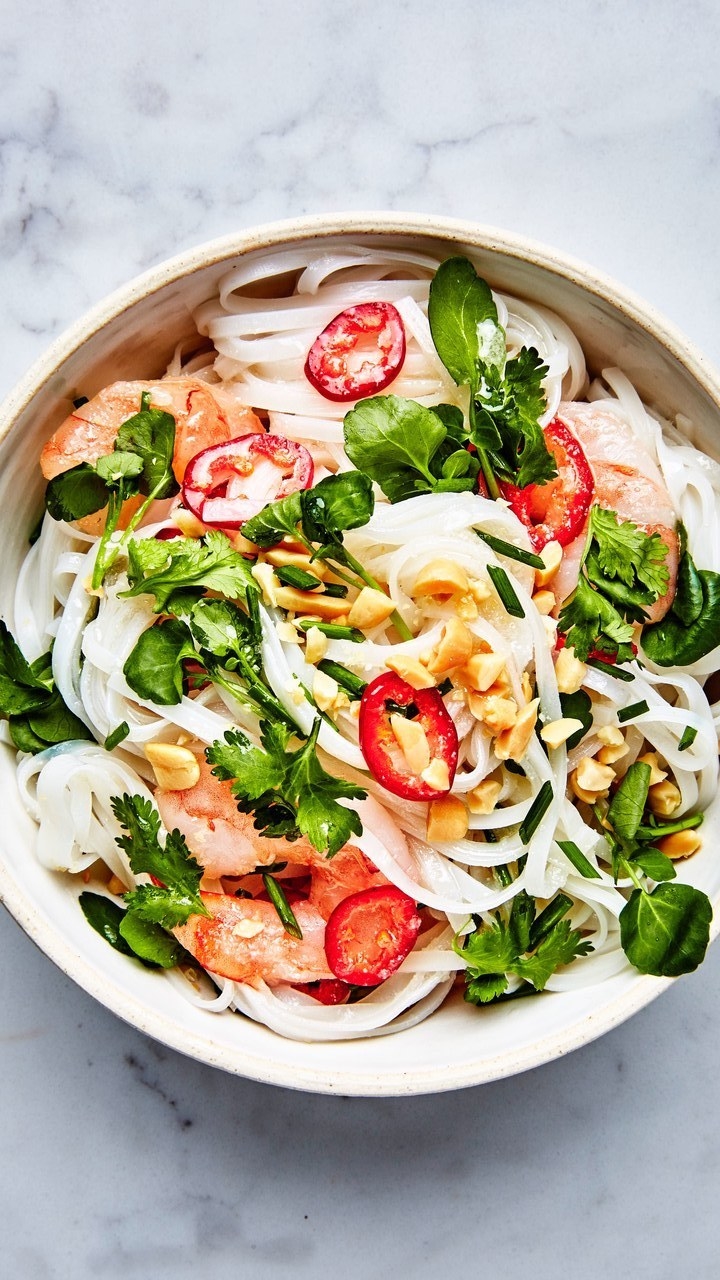 15.
Spaghettini with Roasted Tomatoes, Basil, and Garlic Breadcrumbs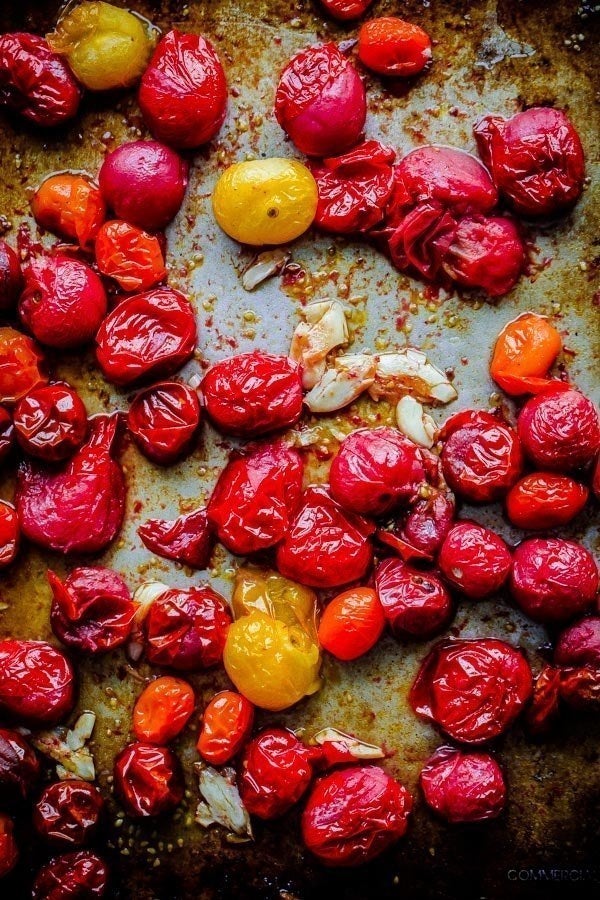 The cream sauces can wait until winter; for now, make the most of fresh and vibrant tomato sauce. Get the recipe.
16.
Prosciutto and Peach Flatbread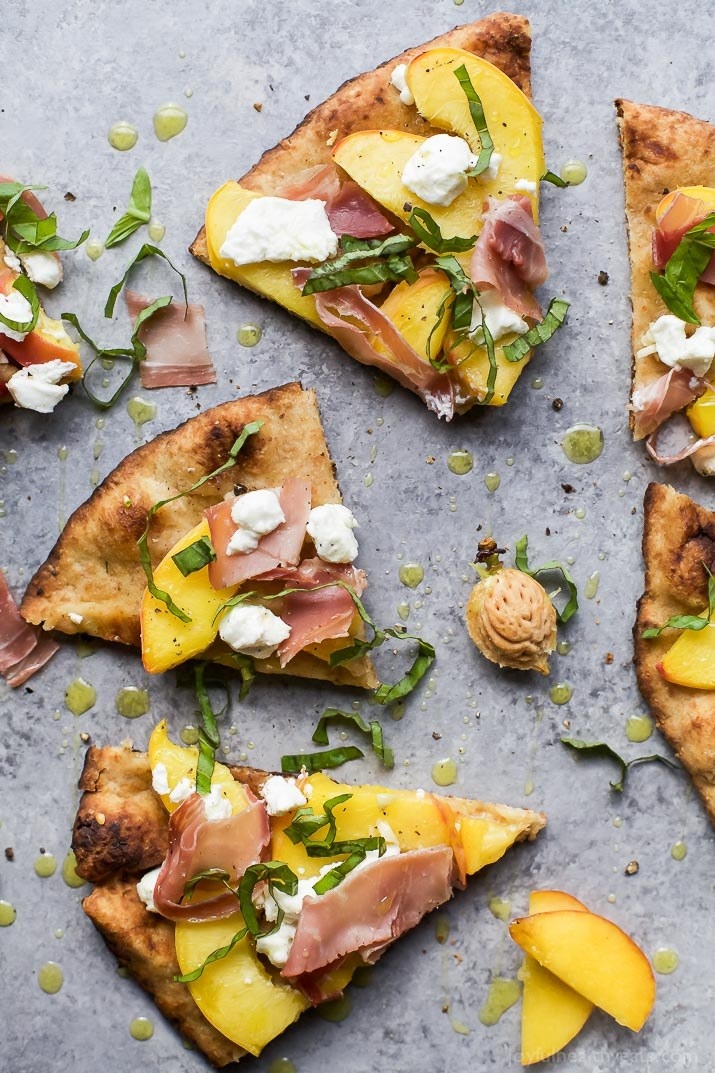 17.
Summer Corn and Heirloom Tomato Salad with Tomatillo Salsa Verde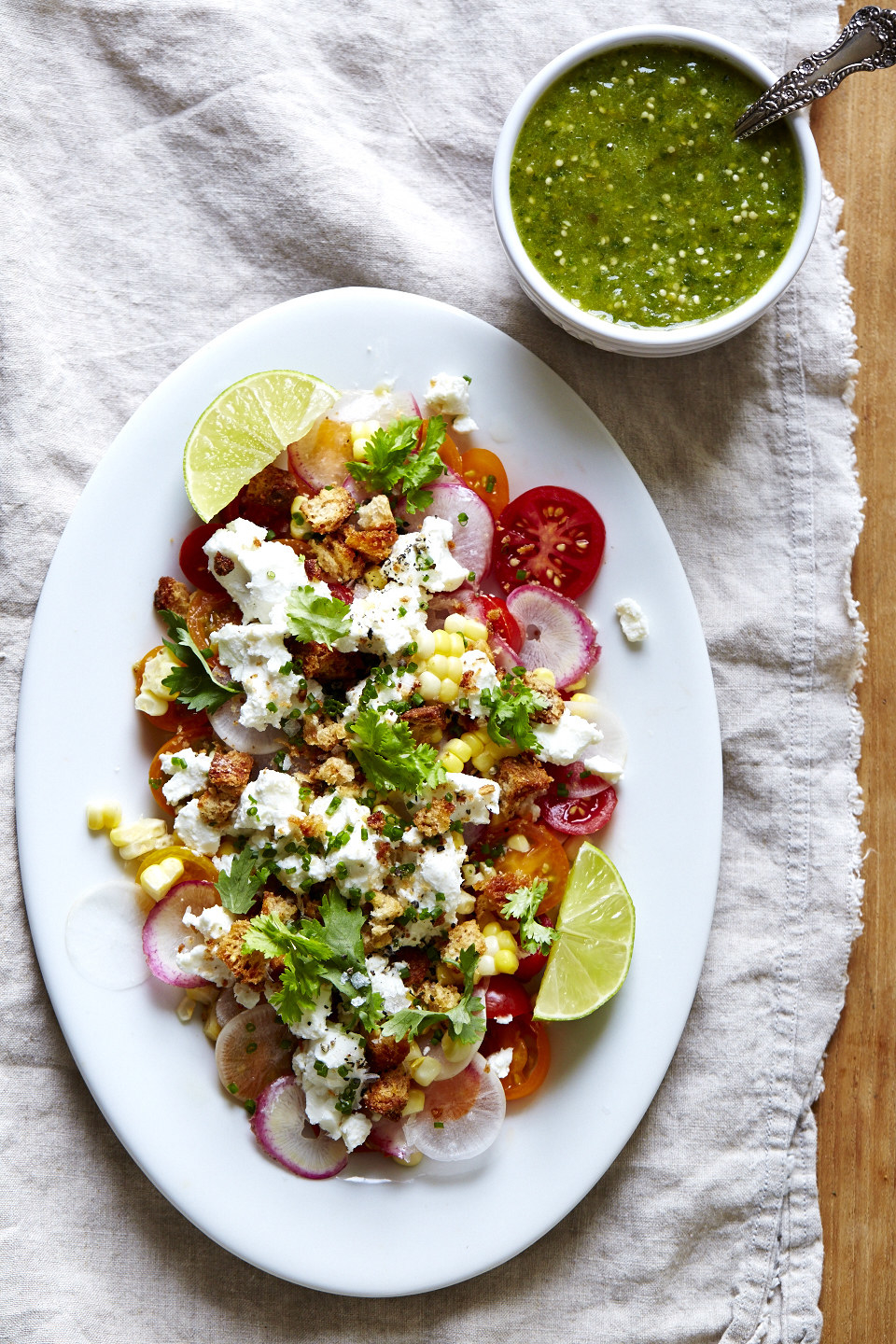 18.
Filipino Chicken Adobo Skewers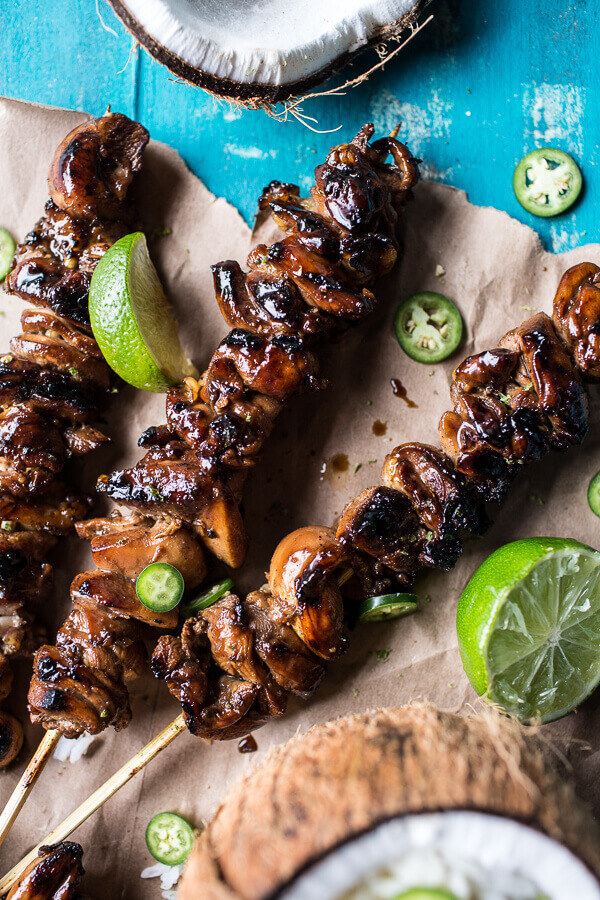 19.
Mexican Street Corn Pasta Salad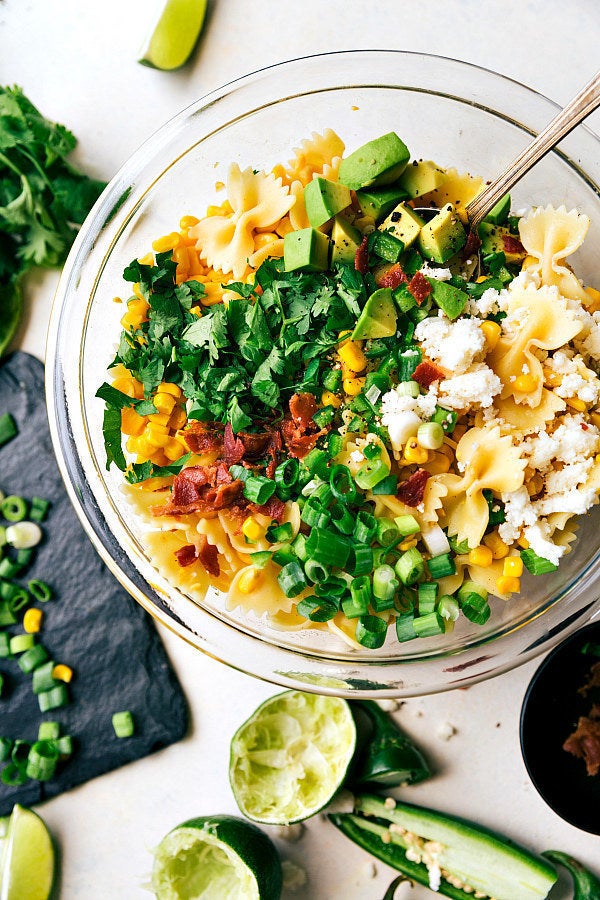 Carbs, veggies, and cheese, all drowning in a drool-worthy creamy chili-lime dressing. Get the recipe.
20.
No-Cook Zucchini Noodles with Pesto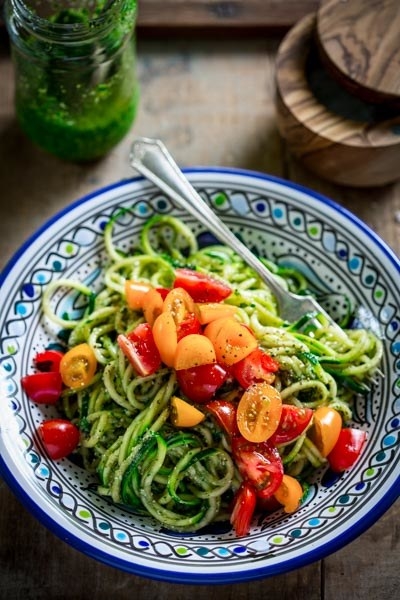 21.
Grilled Flank Steak with Corn Radish Salad
For a dinner that's light and refreshing yet still totally filling, look no further than this. Get the recipe.
22.
Whole Wheat Berry Peach Galette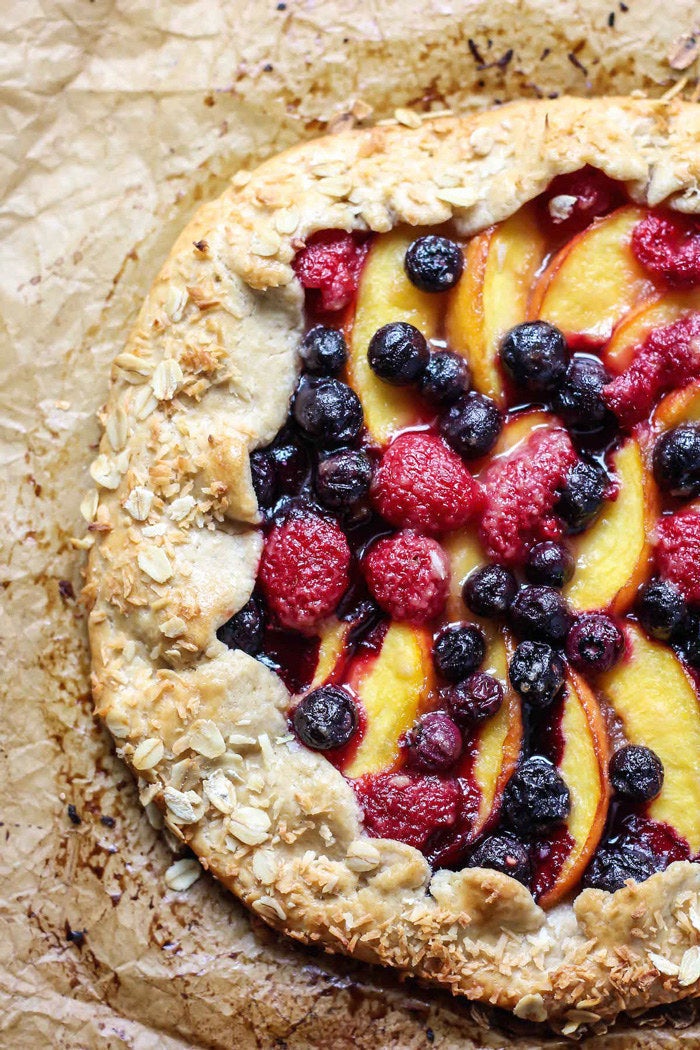 This colorful galette is a guaranteed crowd-pleaser...especially when you pair it with some vanilla ice cream. Get the recipe.
23.
Blackberry Cheesecake Brownies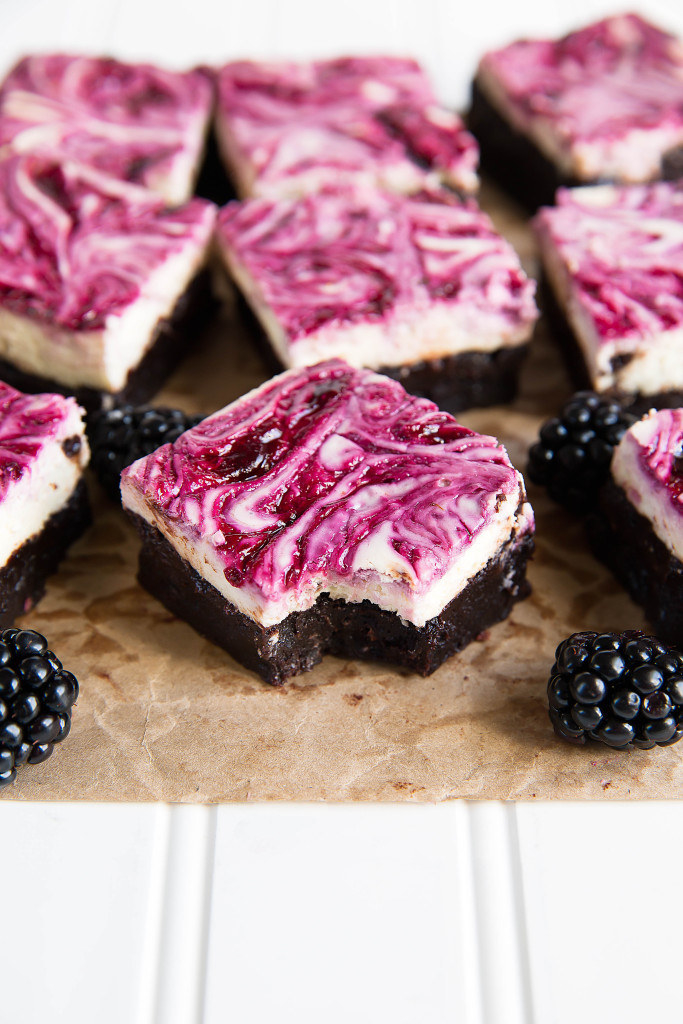 24.
Grilled Peaches with Vanilla Bean Mascarpone, Honey, and Granola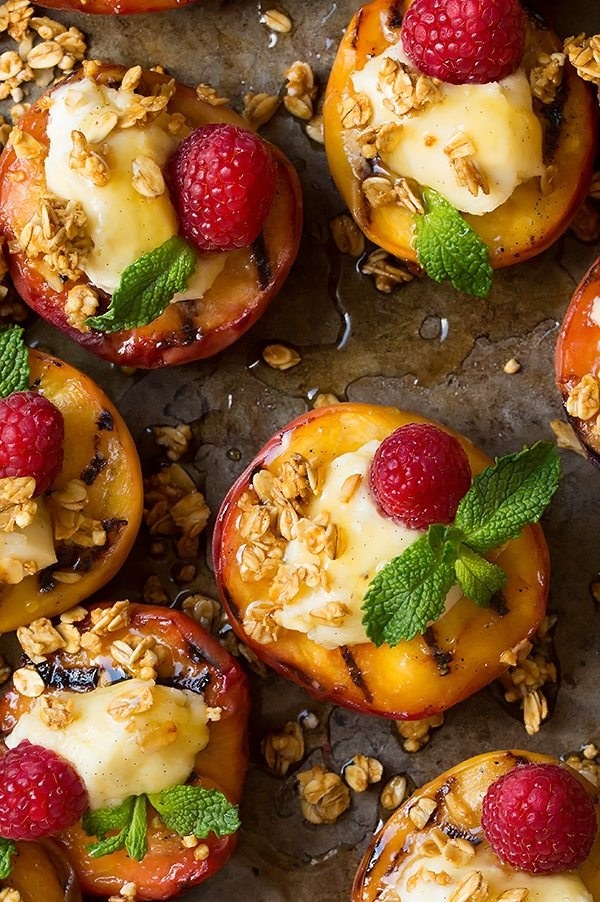 25.
Berry Poke Cake