1.
You can make a big batch of poached eggs at once by baking them in a muffin tin.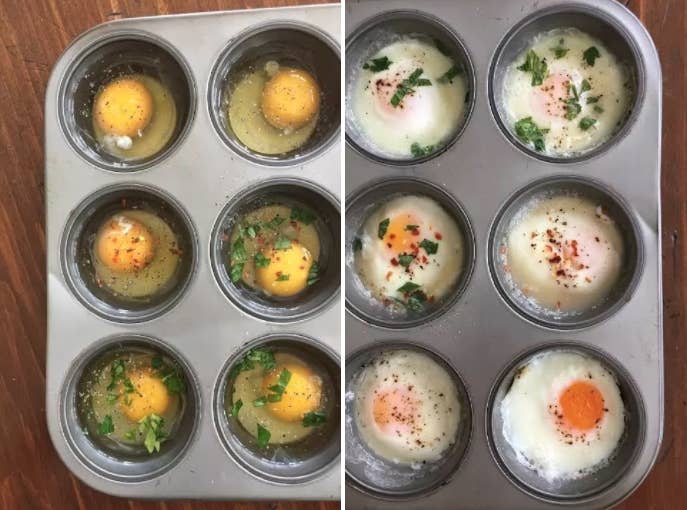 2.
Effortlessly cook an omelet in a sealable plastic bag.
3.
Add white vinegar to simmering water for the best poached eggs.
4.
For perfect fried eggs, crack your eggs directly onto a hot skillet coated in canola oil.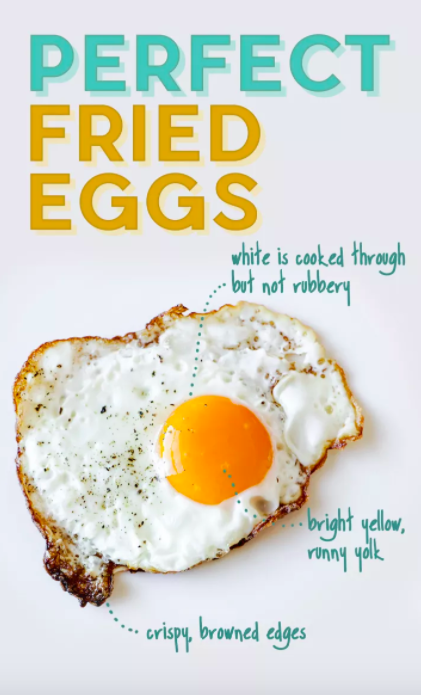 5.
For the creamiest scrambled eggs, take turns removing them from the flame and adding them back to the heat.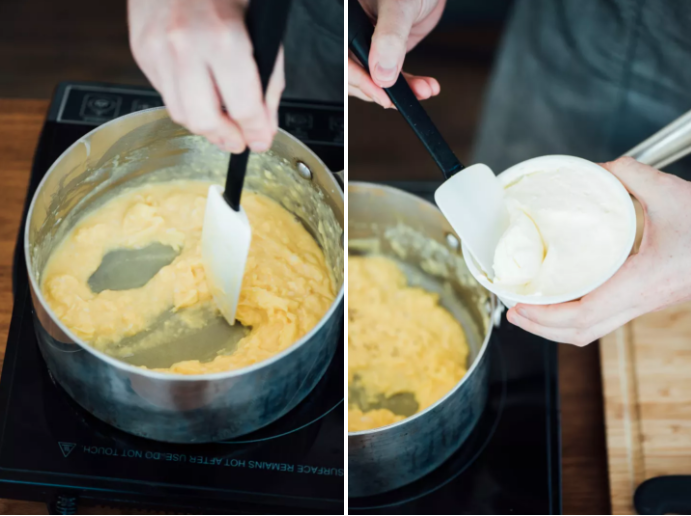 6.
Poach them in plastic wrap.
7.
Use a muffin tin to hard boil a dozen eggs at once.
8.
Cook for a big group and eliminate mess by baking eggs on a sheet pan.
9.
For a perfect hardboiled egg yolk, immediately transfer the eggs to an ice bath after boiling.
10.
To easily peel hard boiled eggs, cook them in boiling water with white wine vinegar.
11.
Bake eggs directly in avocados for a perfect breakfast.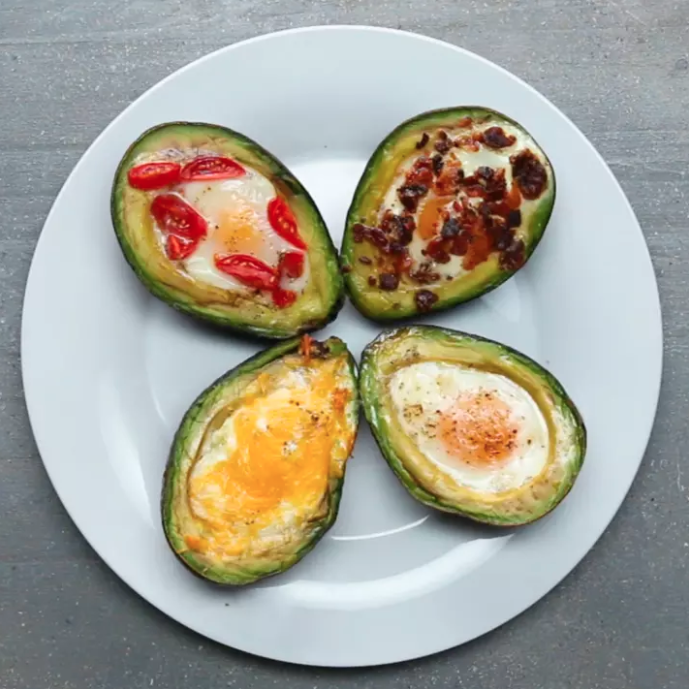 12.
Bake eggs into creamy, soufflé-like breakfast cups using the sous vide method.
13.
Make scrambled eggs in the microwave in two minutes flat.