16 Boderline Genius Ways To Upgrade Frozen Foods
Stock up in the freezer aisle, then try these creative hacks.
1.
Add veggies, proteins, and condiments to spice up your basic frozen mac 'n' cheese dinner.
2.
Or turn chicken nuggets into mini chicken parmesan bites.
3.
Combine frozen dumplings and chicken broth for an easy DIY wonton soup.
4.
Turn packaged taquitos into enchiladas.
5.
Turn frozen waffle fries into pizza nachos, a crowd-pleasing appetizer.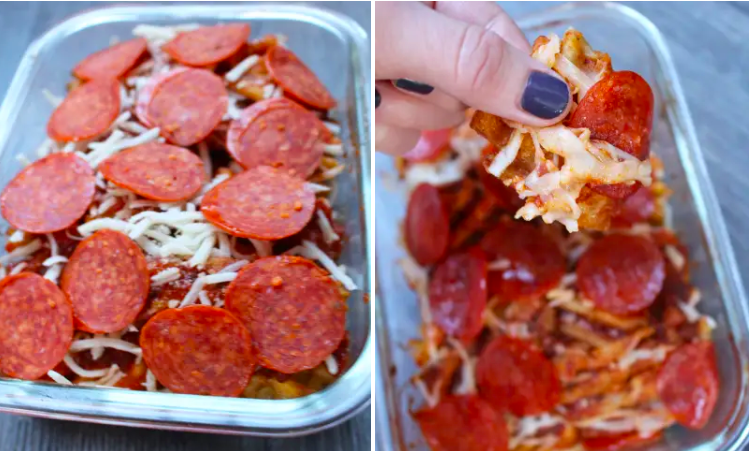 6.
Make cheater's fish tacos using frozen fish sticks.
7.
Upgrade frozen pizza with whatever is in your fridge.
8.
Pop frozen meatballs into a roll with marinara sauce and cheese for delicious meatball subs.
9.
Spice up canned soup with the help of frozen gnocchi.
10.
Turn frozen waffles into a delicious breakfast sandwich.
11.
Or make waffle grilled cheese.
12.
Turn frozen french fries into poutine.
13.
Or make a casserole from frozen tater tots.
14.
Or upgrade frozen naan into a dinner-worthy flatbread.
15.
Or make a southern-inspired breakfast using frozen waffles and chicken tenders.
16.
Whip up frozen cauliflower rice and stir-fry veggies into a healthy take on fried rice.