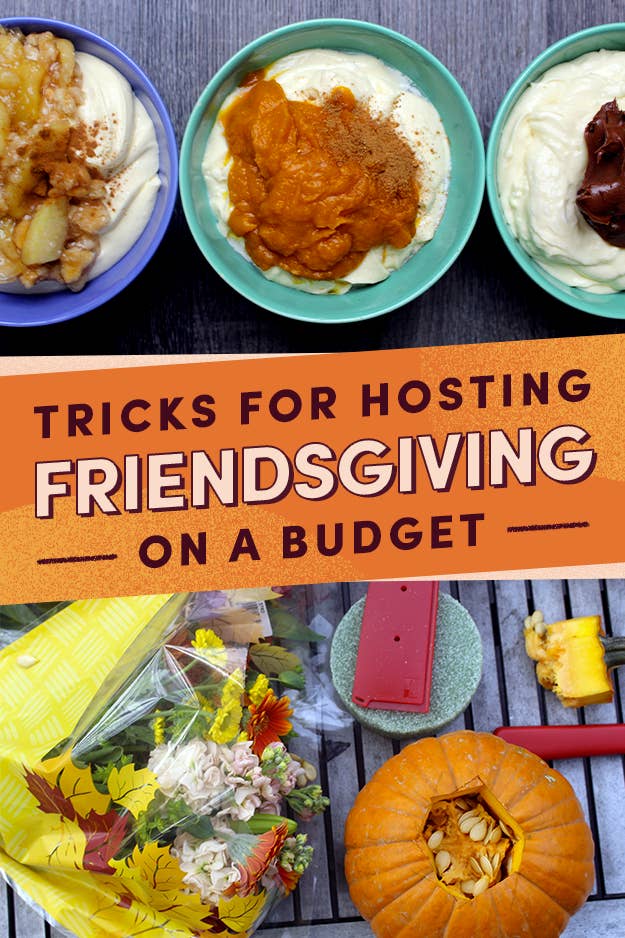 I love hosting. Even in my small, one-bedroom Manhattan apartment, I always volunteer to invite friends over for dinner, drinks, or just to hang out. But the idea of hosting Friendsgiving always stresses me out.
Between the mess, all the moving parts, and the expense, throwing Friendsgiving can be demanding affair. Which is why I tried out a bunch of tricks to make hosting easier and more fun.

The are only two very easy steps: First, combine the ingredients in the slow cooker and next, turn it on.
2.
Try a DIY wine pairing with your Friendsgiving meal.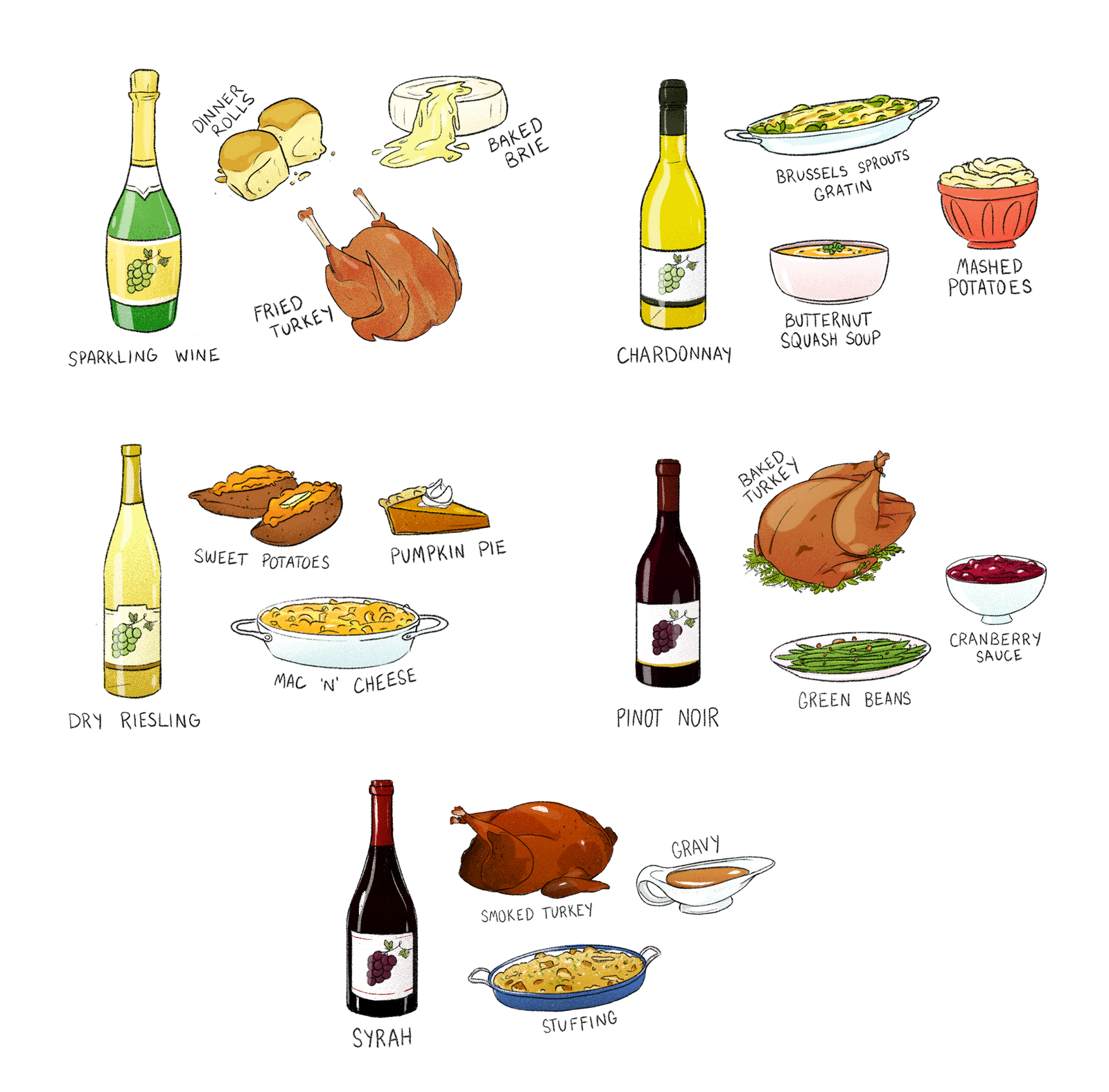 To cut down on costs, you can always assign each of your guests to bring a certain type of wine.
3.
Try making an ice ring cocktail using a bundt pan.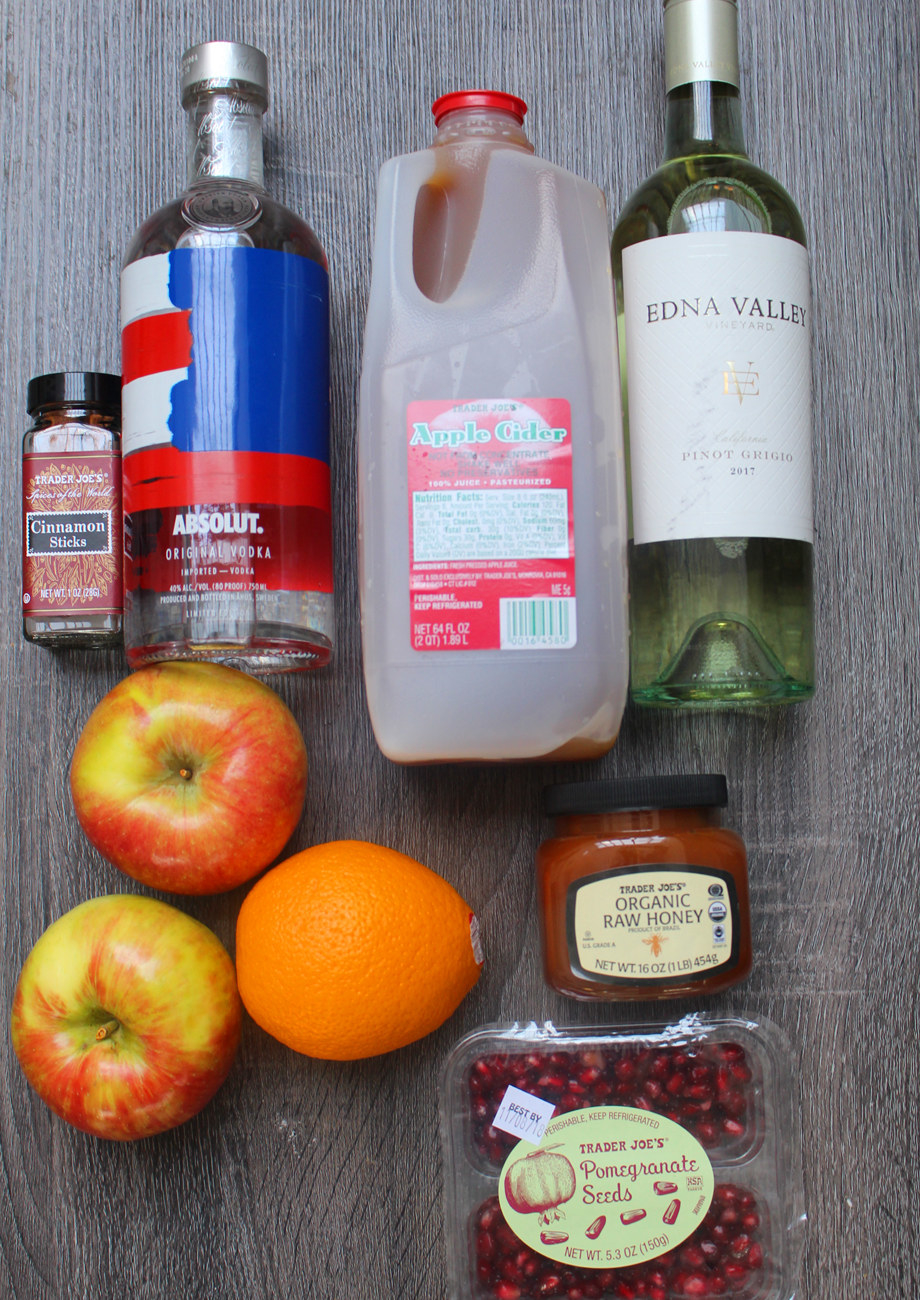 Pour enough water in a bundt pan so that it's covering the whole bottom. This will help it freeze. Then, add all your ingredients — booze, juice, fruit, and spices — and freeze the mixture overnight.
Once frozen, transfer the bundt pan to a clear bowl. Pour some additional alcohol over the mixture so it starts to melt. Within a few minutes, it should pop right out of the bundt pan, while still keeping its shape.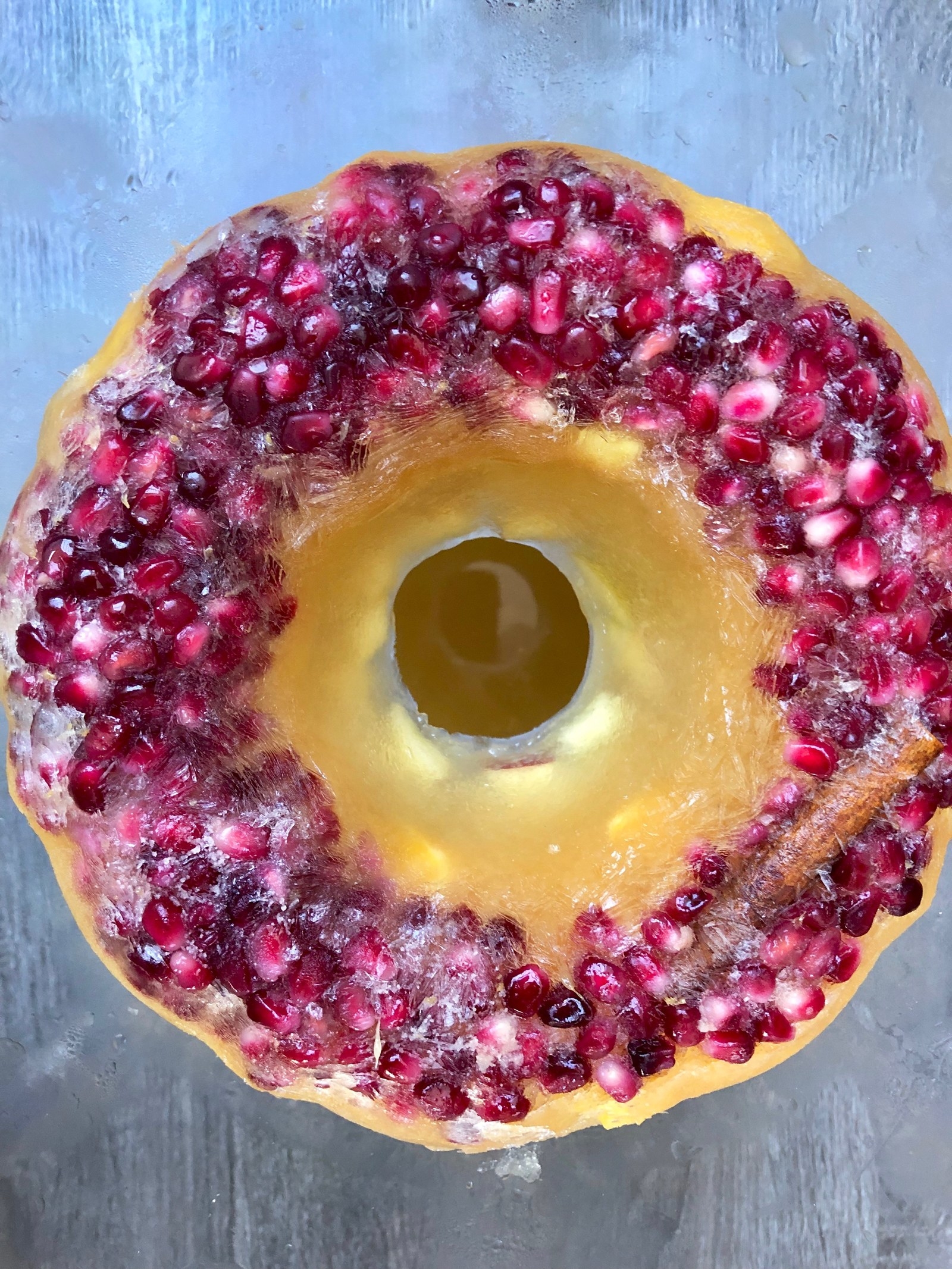 The punch stays cold as it melts so you don't need ice. Ladle it it into glasses and top it off with more booze if you feel so inclined.

4.
Make a whole meal of bite-sized versions of classic Thanksgiving dishes.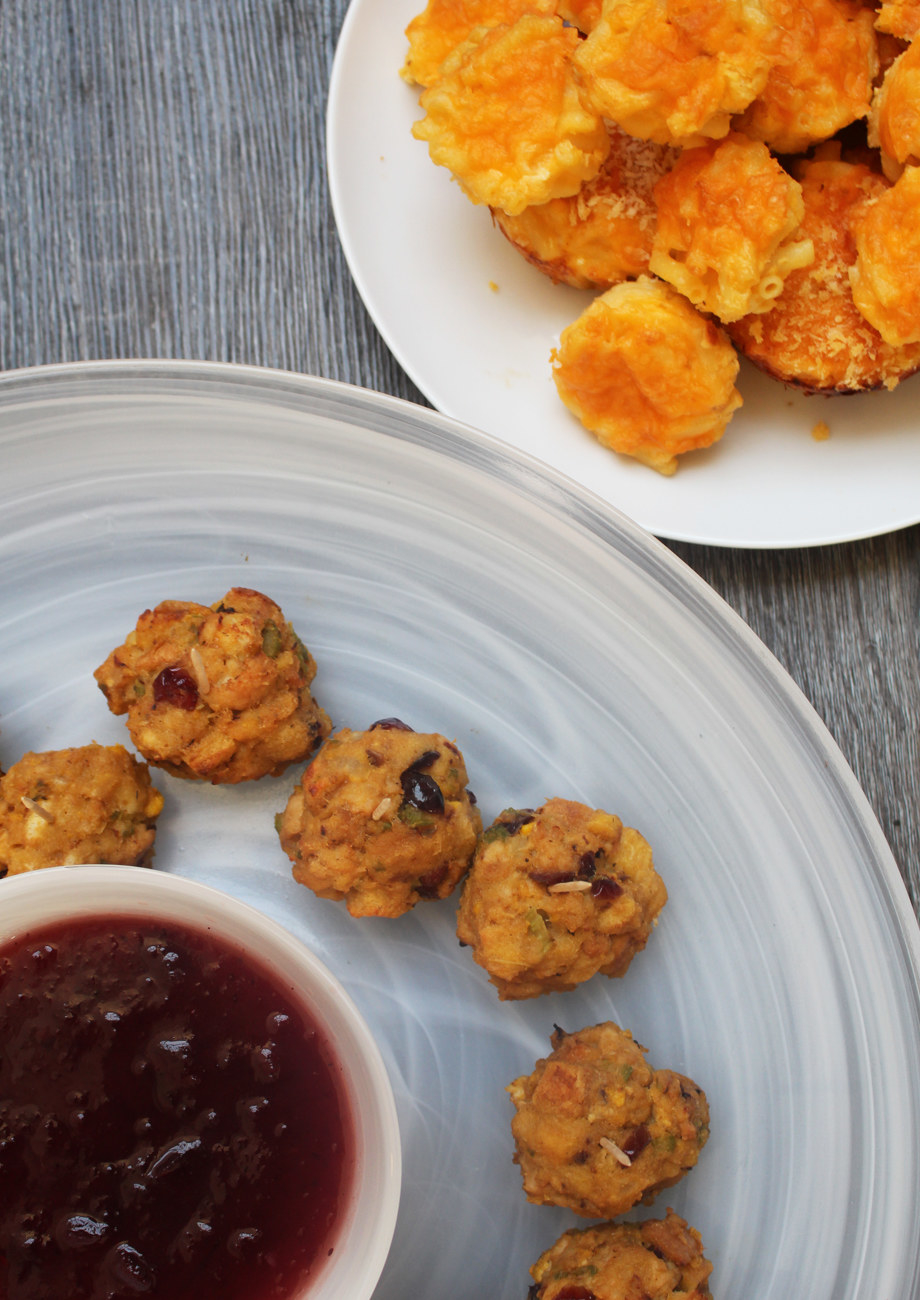 You just boil pasta and whip up a cheese sauce made with butter, flour, cheddar cheese, and cream cheese. Then, combine the noodles, the sauce, and an egg until combined.
You can use either mini muffin tins or the regular size. I tried both and found the larger bites came out a bit better. The ingredients were more tightly packed and held their shape better once baked.
Form the stuffing mixture into little balls and cook them on a baking sheet until they're brown. Serve them on toothpicks with cranberry sauce for dipping.
These are only two recipes we tried and loved, but Pinterest is overflowing with bite-sized apps perfect for Friendsgiving. Think: Sweet potato skins, Brussels sprouts fritters, cranberry Brie bites, and more, so there's plenty to choose from.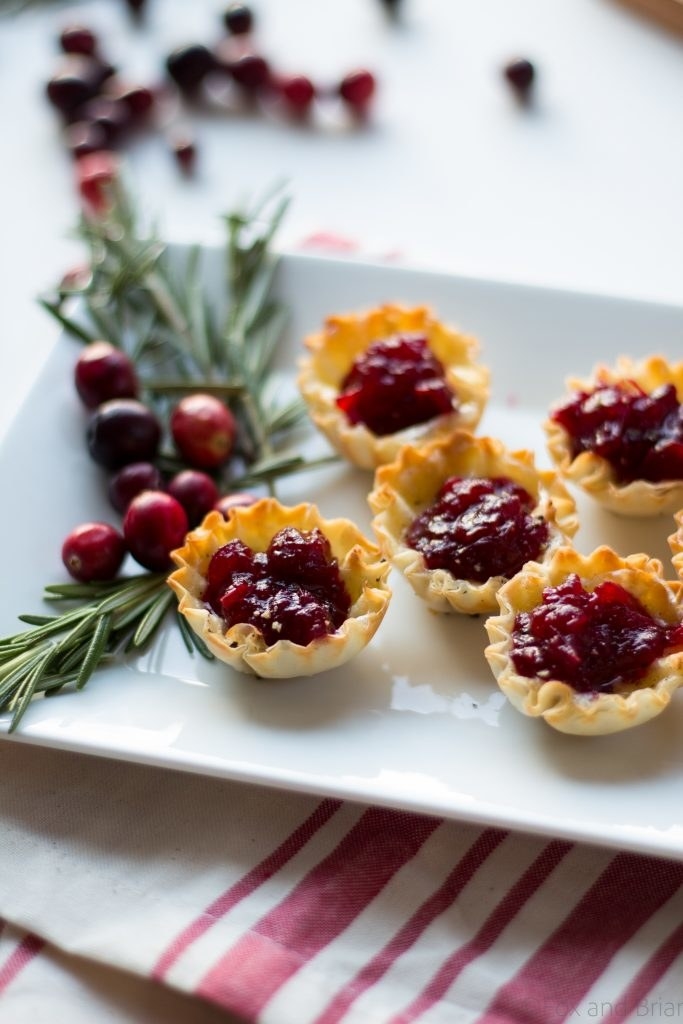 5.
Use your microwave instead of your oven or stove.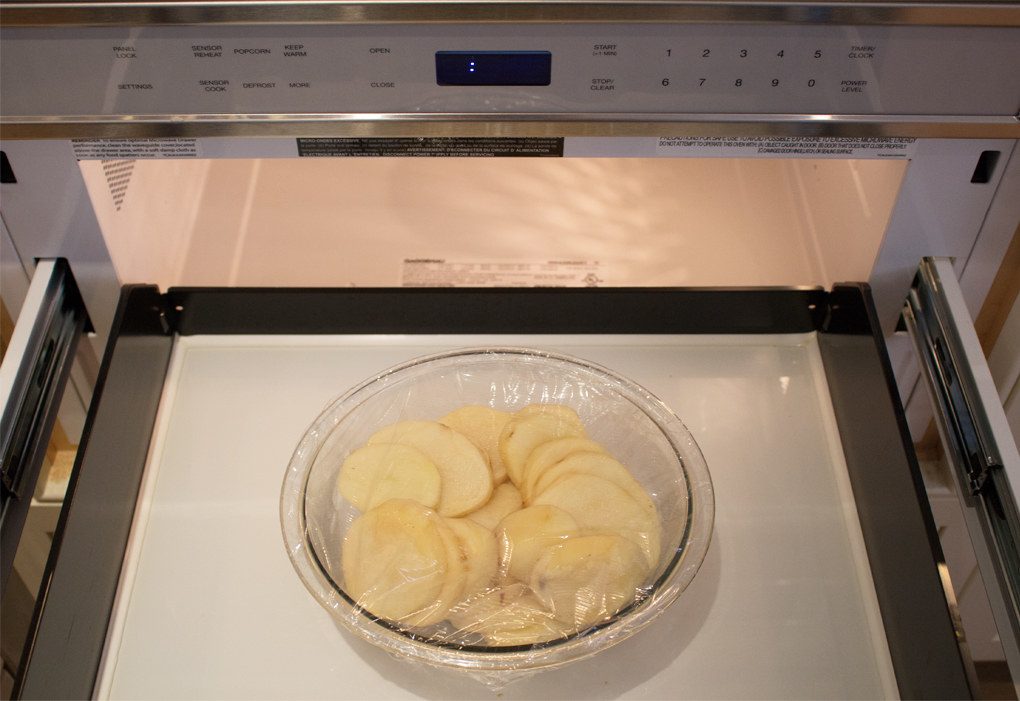 Just peel and slice russet potatoes into 3/4 inch strips. Then, cover them with plastic wrap and microwave them for about 20 minutes. Then, mash them with butter, milk, salt, and pepper.
For the gravy, you combine flour and butter in the microwave. Then, you whisk in heavy cream, chicken broth, and Worcestershire sauce and keep microwaving until the sauce thickens.
You just combine three ingredients — white cake mix, pumpkin purée, and pumpkin spice seasoning — in a mug and pop it in the microwave for two minutes.
6.
Instead of roasting a whole bird, make a low-maintenance turkey dish that still feels festive.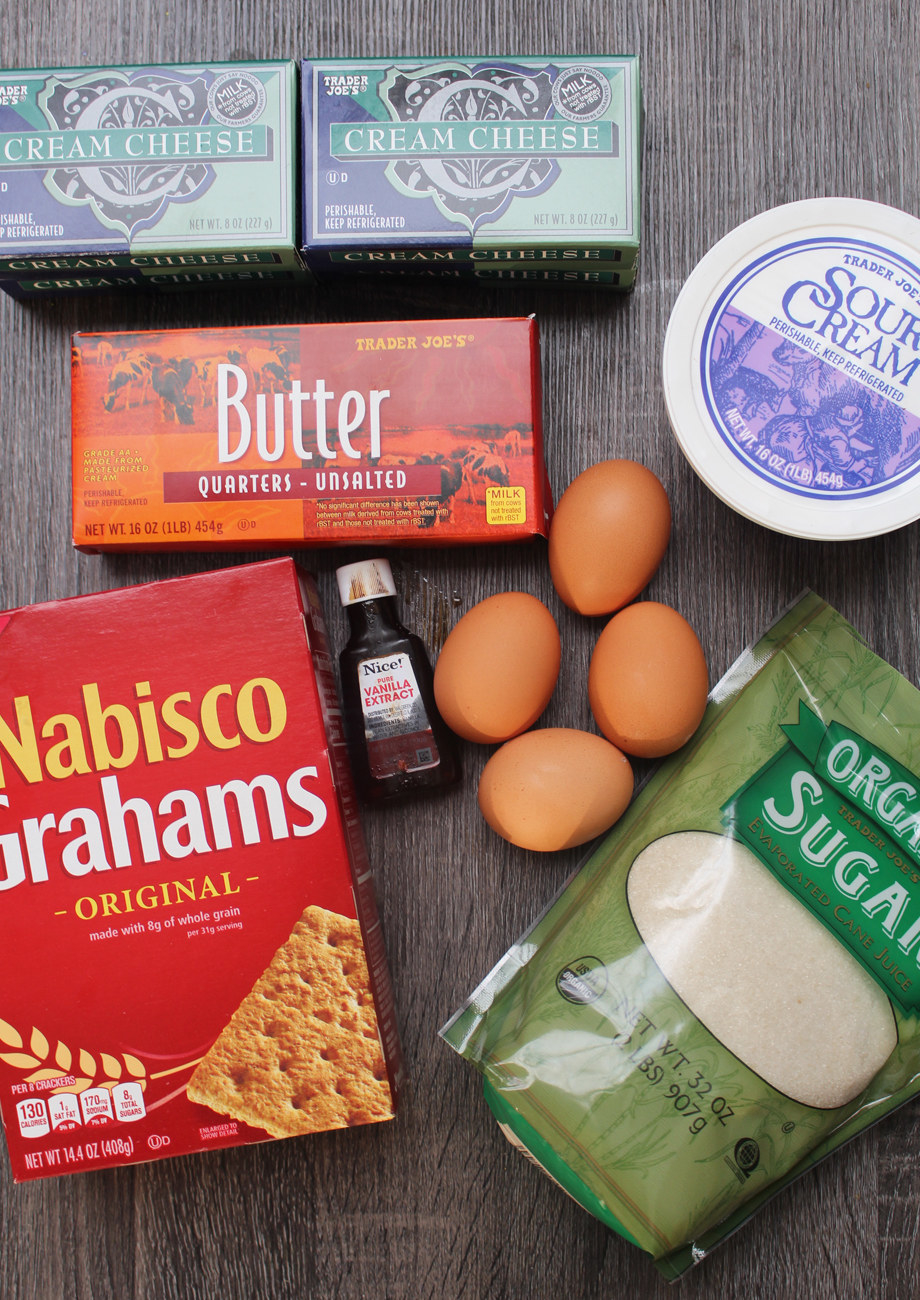 While the crust bakes, divide the cheesecake filling into separate bowls, and mix in your favorite desserts.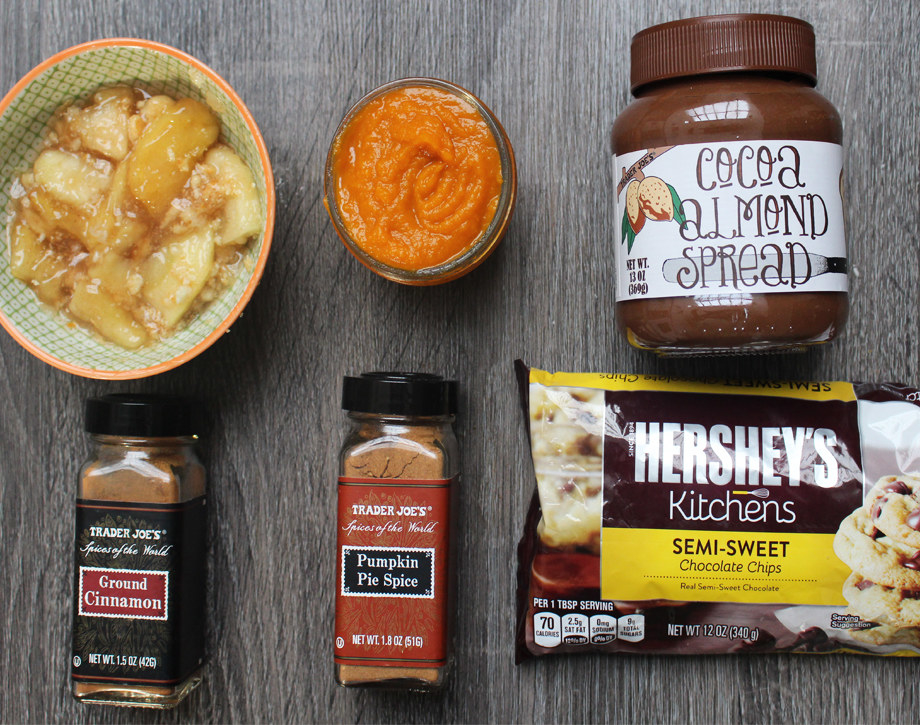 Draw three lines in the graham cracker crust to separate the three different cheesecake fillings.
Then bake the cheesecake in the oven for about an hour until the filling is set.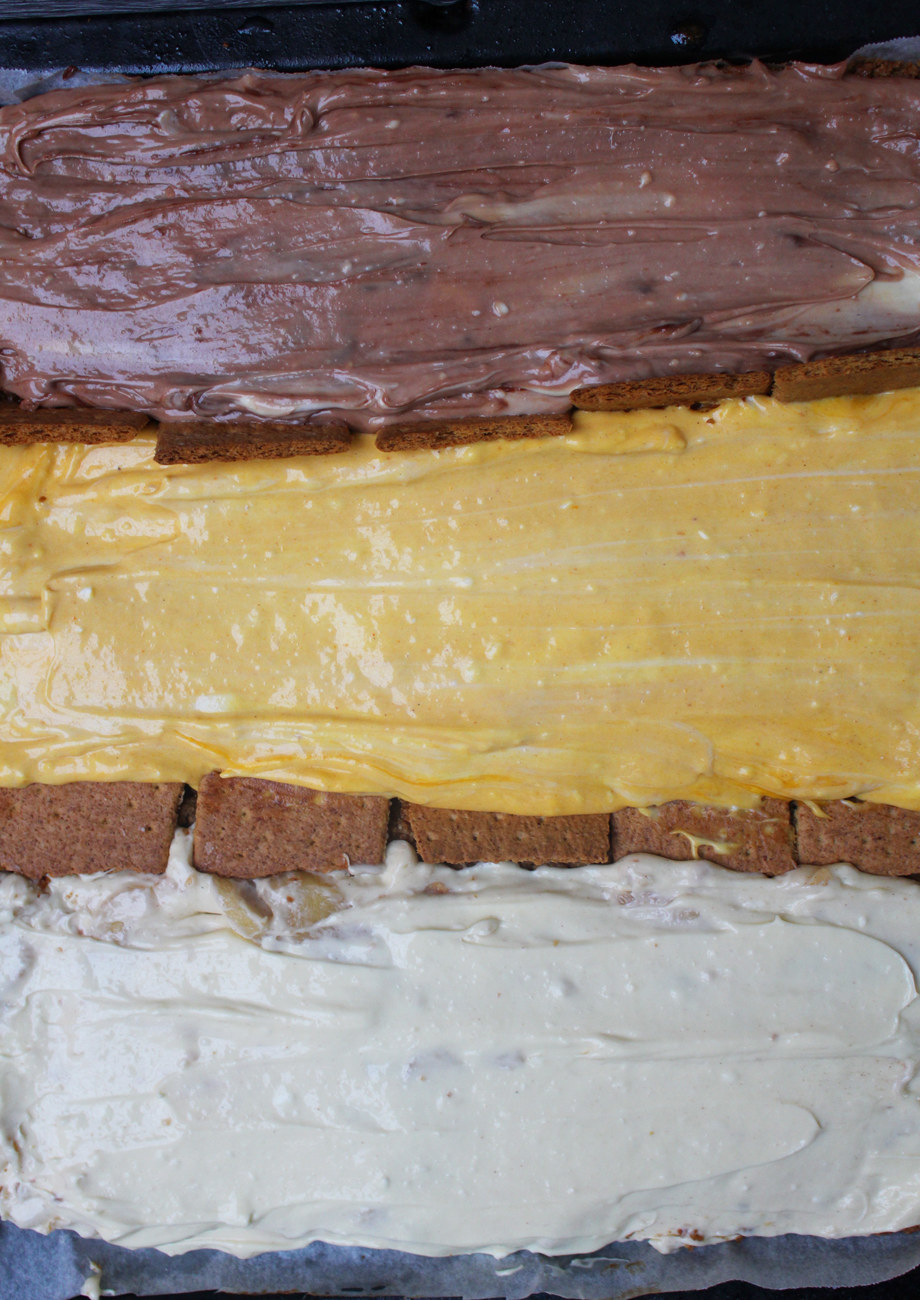 Pull it out of the oven and you've got three desserts in one. Cut it into little squares of pumpkin pie, apple pie, and chocolate cheesecake.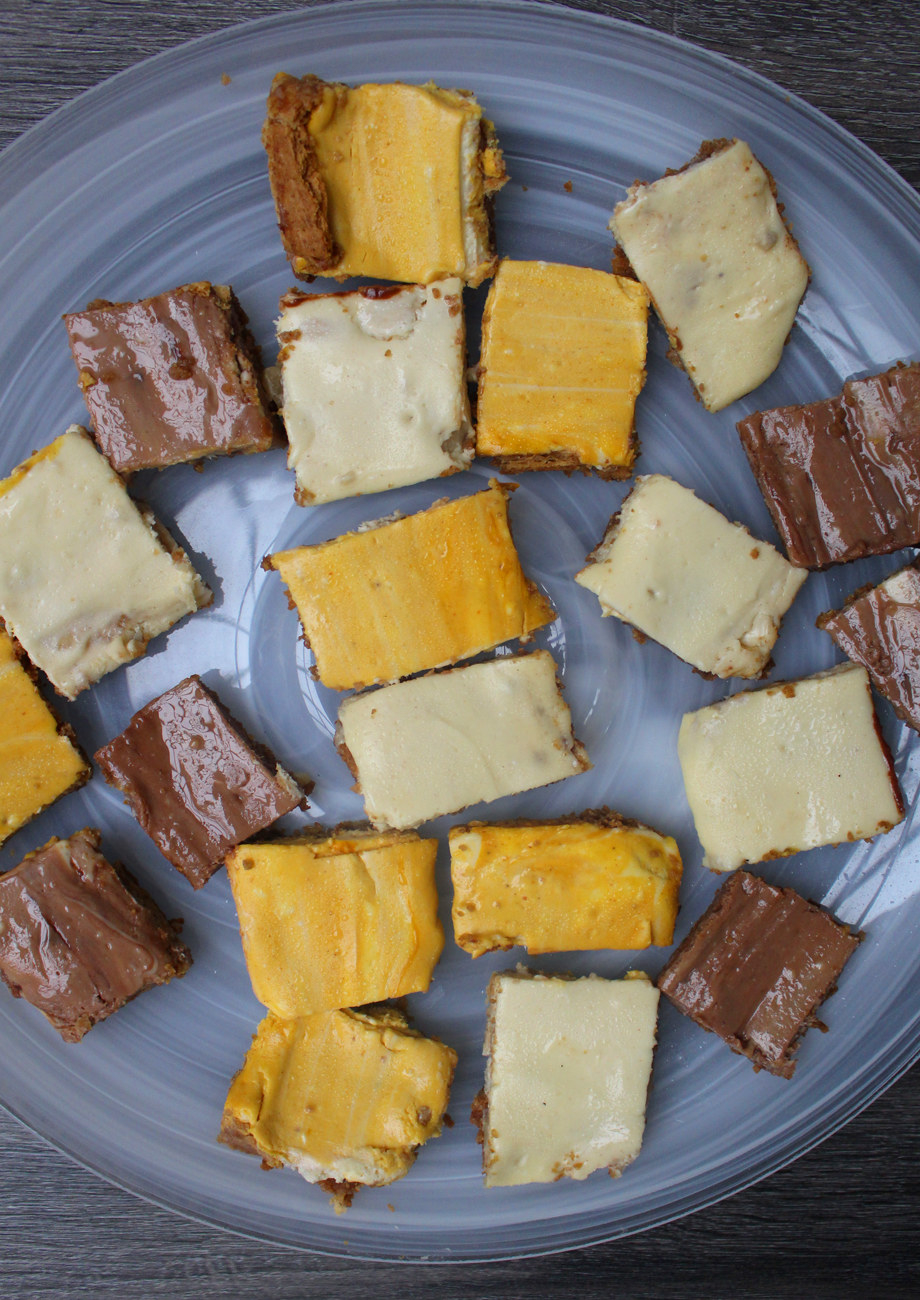 Just carve a hole in the top of the pumpkin, fill it with some soaked floral foam (which you can find at any craft store), then add your favorite flowers.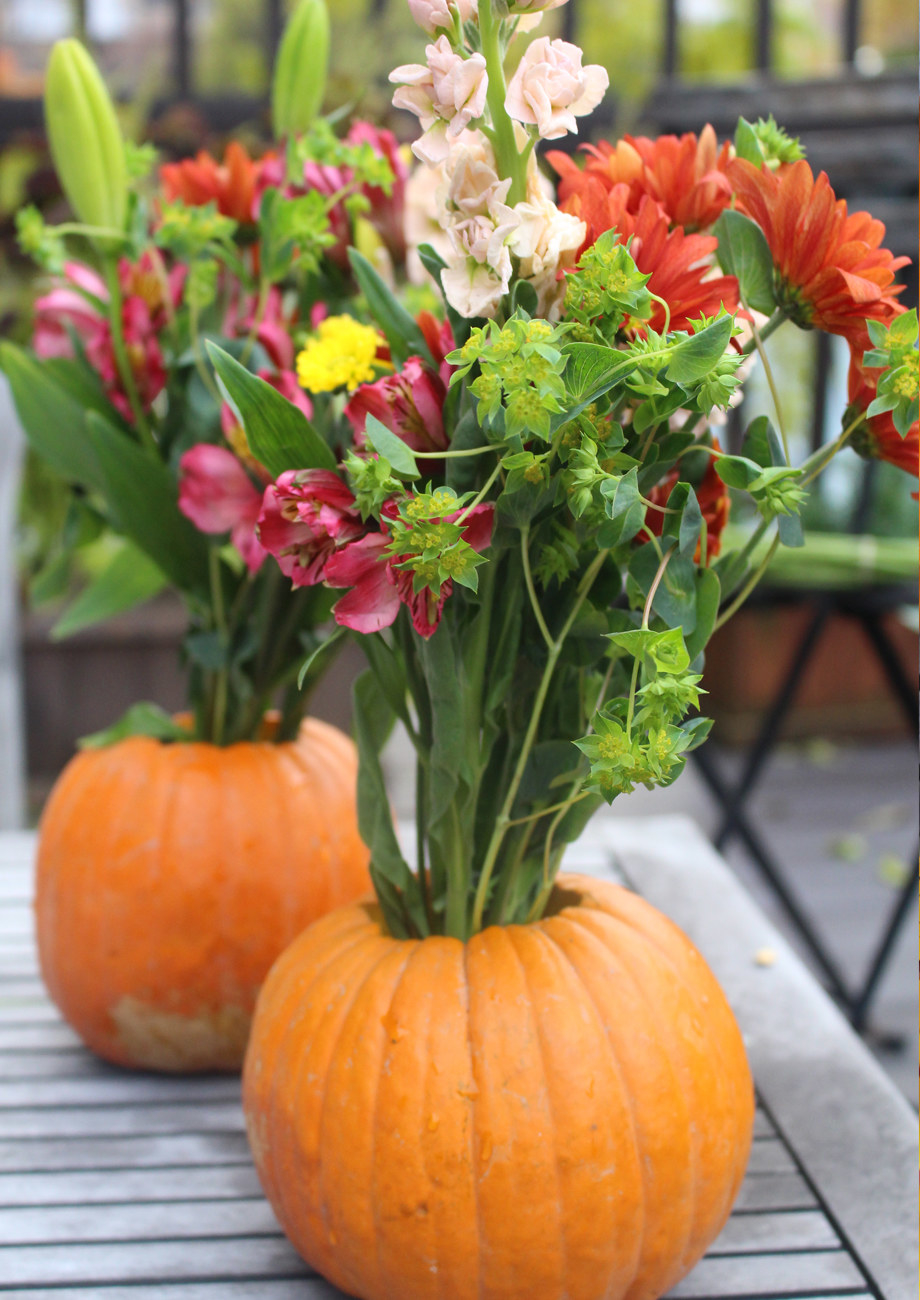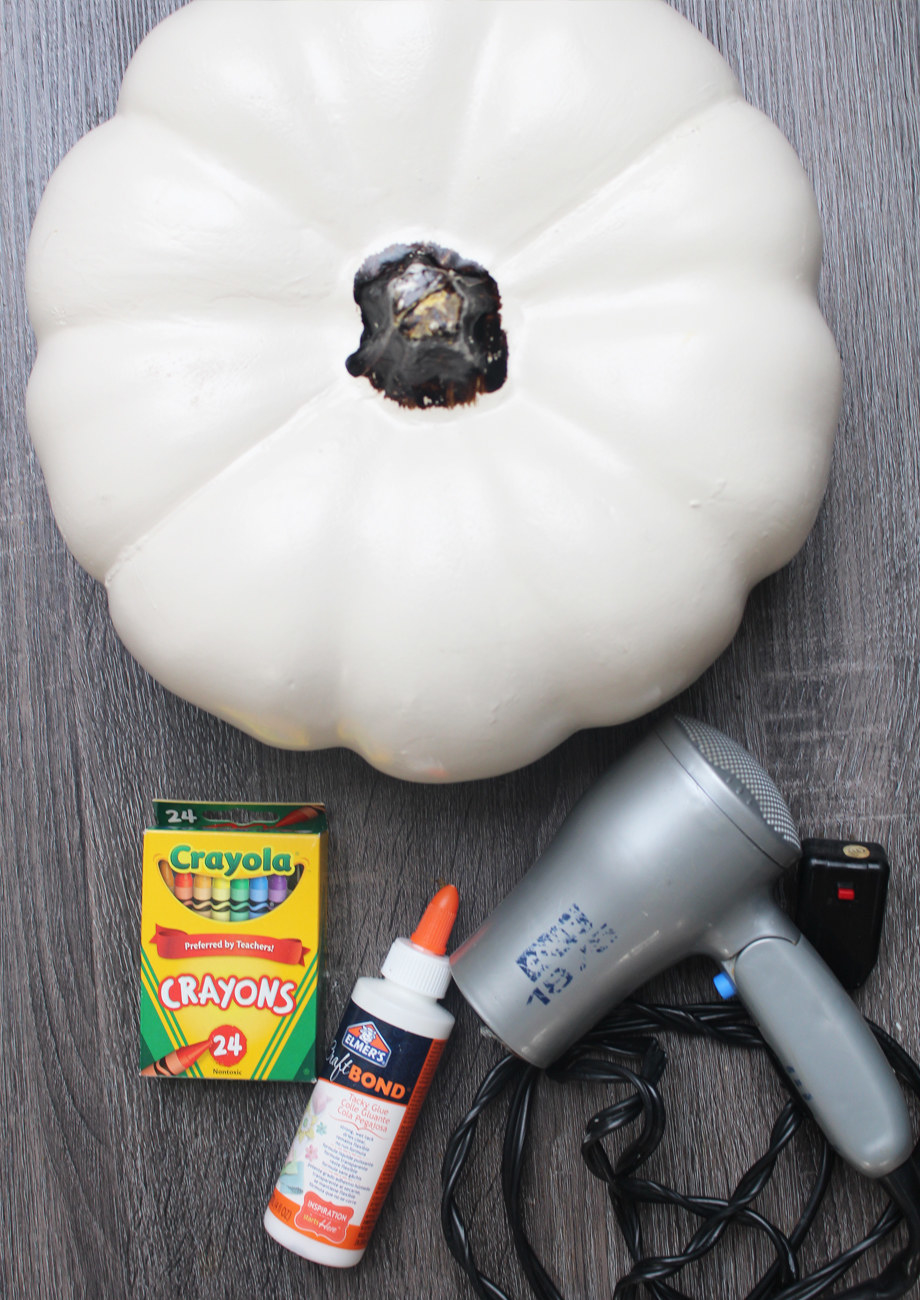 Soak the crayons in a bowl of water for about 5 minutes so that the paper peels right off.
Now, it's time to melt the crayons.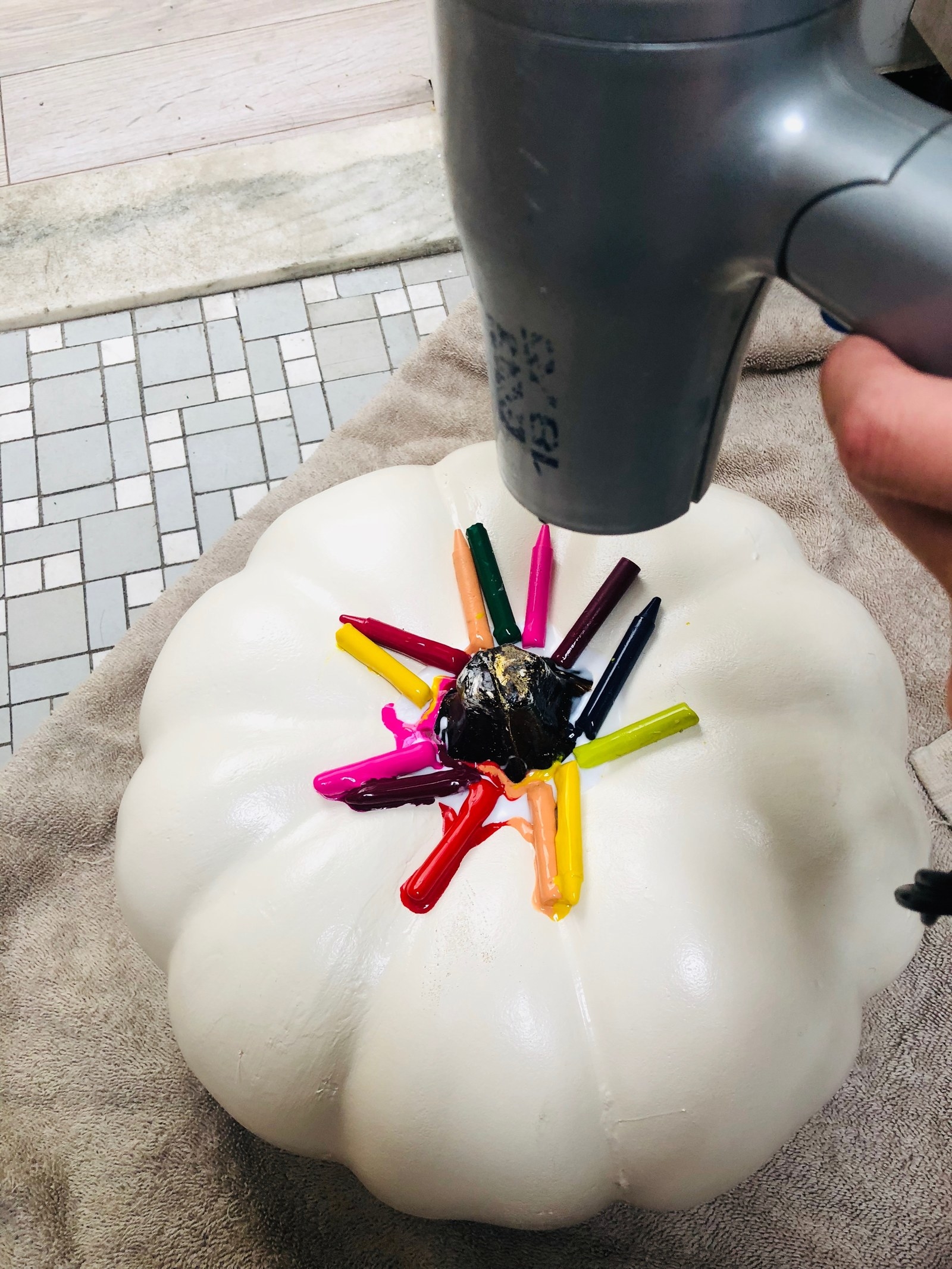 And there you have it, super cute pumpkin centerpieces in no time.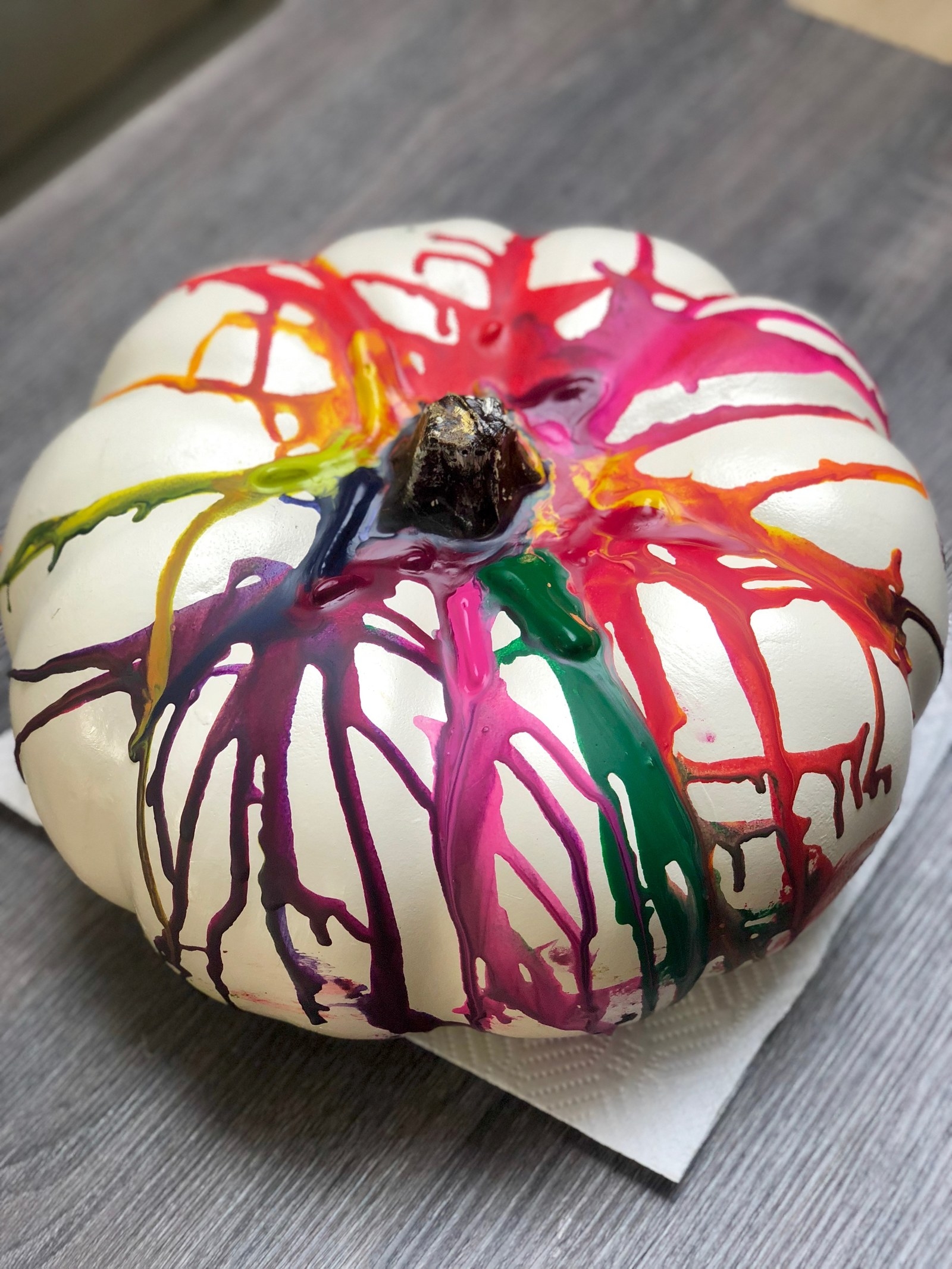 Happy holidays, and have the best, most stress-free Friendsgiving ever!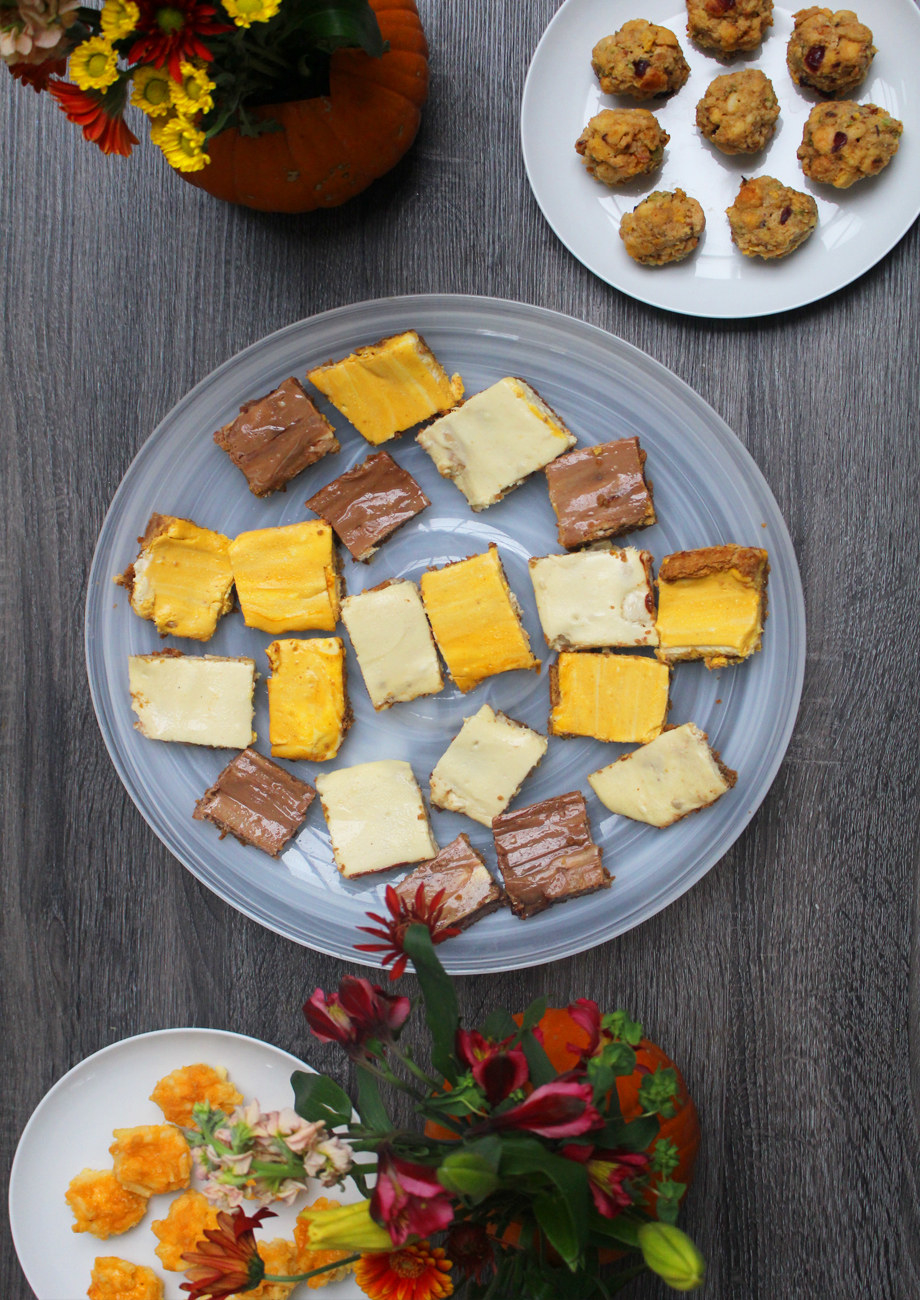 10.
For more Thanksgiving recipes and tips, check out our full Thanksgiving coverage on Tasty.