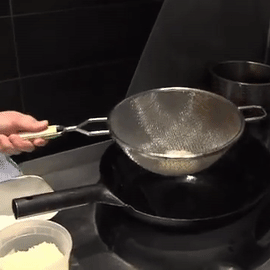 Quickly fry par-cooked rice in hot oil to make crispy DIY puffed rice. See the full video here.
2.
Waffle your rice to make crispy rice cakes.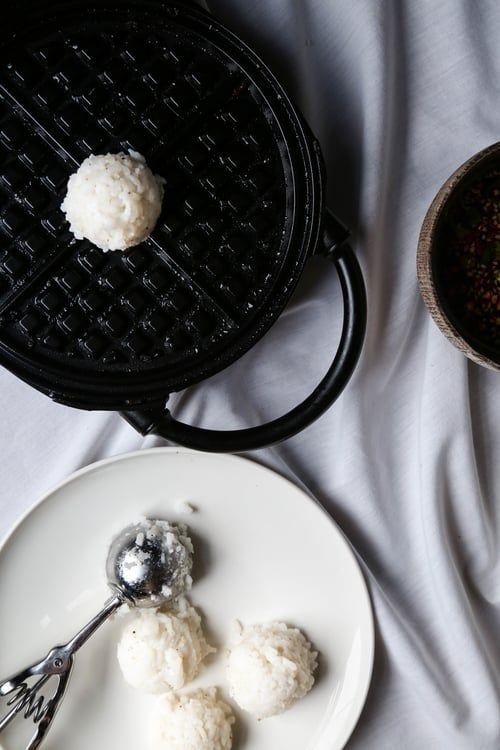 You know those crispy-on-the-outside, chewy-on-the-inside rice cakes you get at dim sum restaurants? Well, imagine that, only waffled. Get the recipe here.
3.
Make crispy-bottomed rice.
4.
Make a Tuscan rice cake.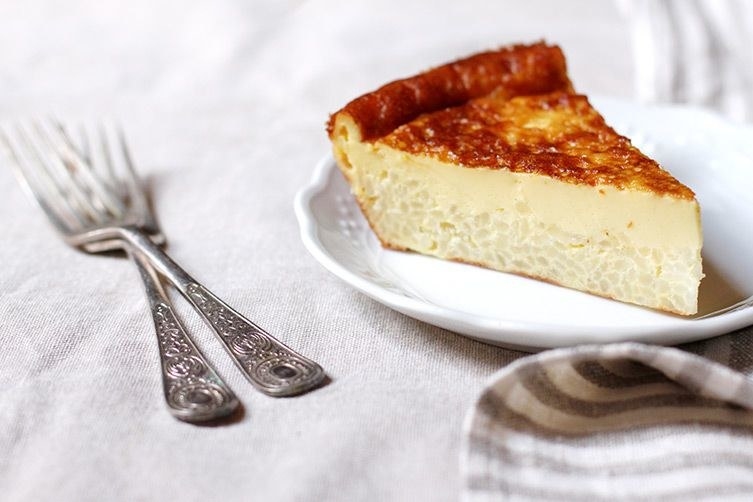 5.
Turn it into a creamy porridge.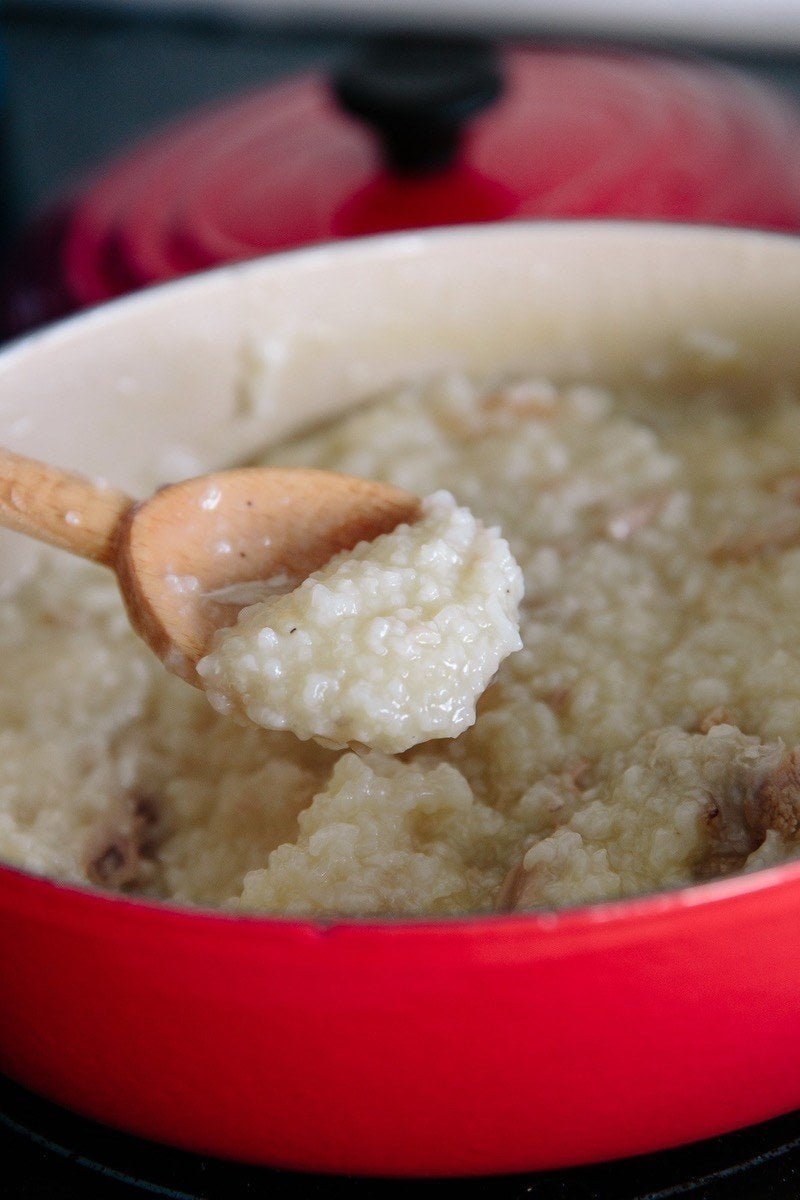 Cooking rice in a large amount of liquid results in a silky porridge (also called congee) that is completely customizable. Top it with whatever ingredients you like and eat it anytime. Get the recipe here.
6.
Turn overcooked rice into crackers.
Accidentally overcook your rice? Instead of throwing it away, turn it into crispy DIY rice crackers! Just roll your rice into a thin sheet, pop it in the oven to dry, and fry it into crispy, light-as-air chips. See the full video here.
7.
Make arancini (AKA cheesy rice balls).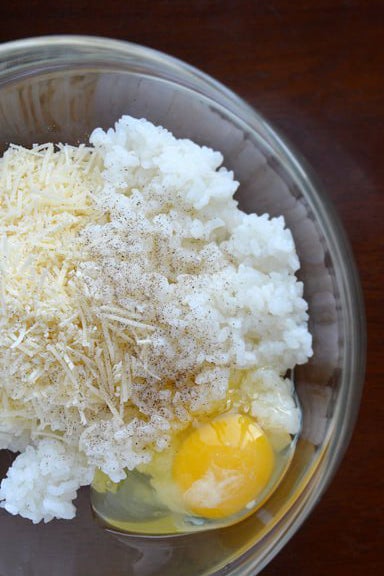 Arancini are typically made with a risotto-like base, but leftover takeout rice can do the trick (sorry, Italians). Get the recipe here.
9.
Make grilled rice balls.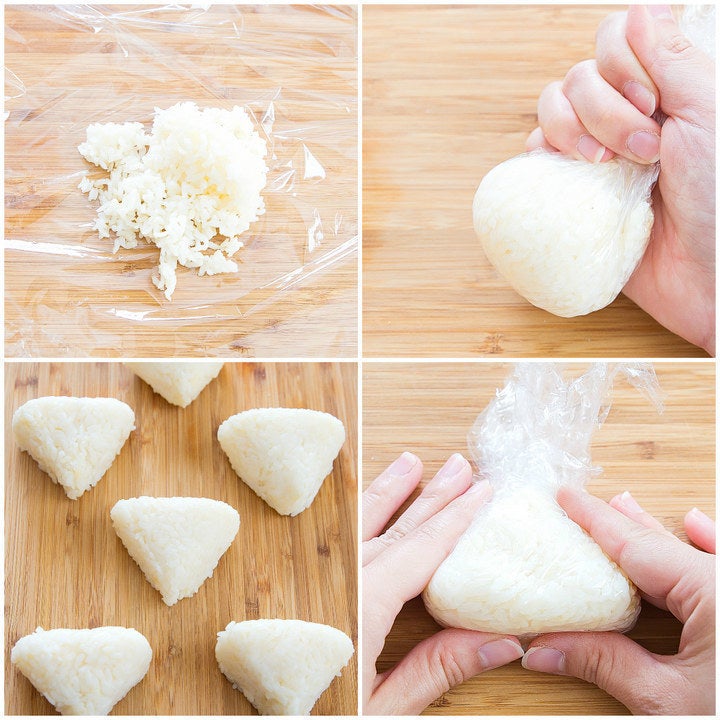 These rice balls (AKA yaki onigiri) are brushed with teriyaki sauce and charred on the grill for a deep caramelized flavor. Get the recipe here.
10.
Cook your rice in beer.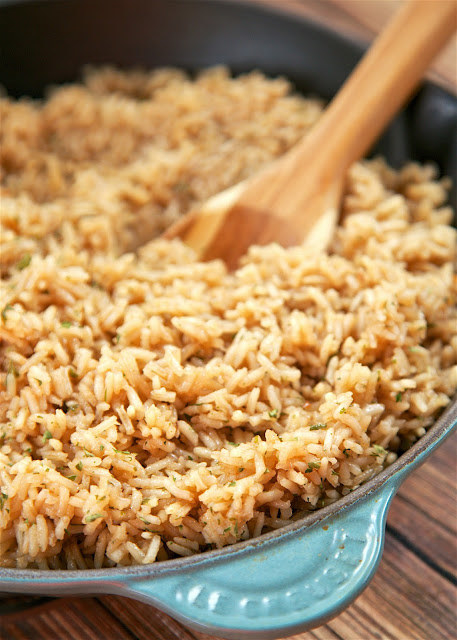 11.
Make stuffed rice balls.
This recipe uses Chinese crullers as the filling, but you can stuff them with any of your favorite fillings. Get the recipe here.
12.
Make toasted rice powder and garnish everything with it.
Toasted rice powder (also called khao khua) is a crunchy, deeply flavorful garnish for a variety of Thai dishes. See the full video here.
Crazy, right?! Now, go buy a bag of rice and get cooking!