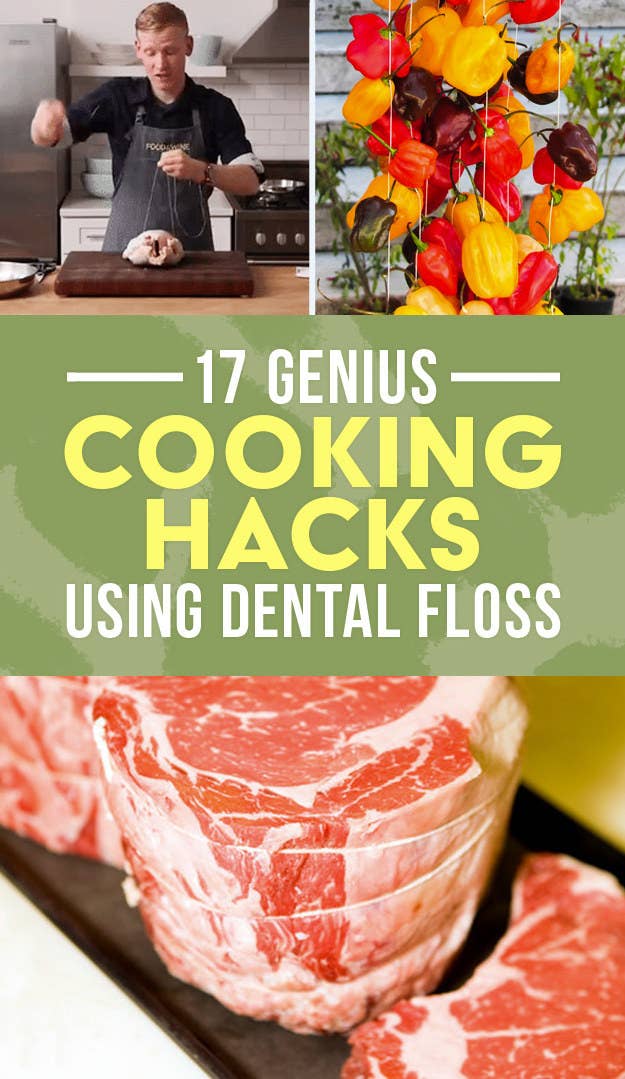 1.
Detach stubborn, baked-on cookies from a sheet tray.
2.
Truss a whole chicken without twine.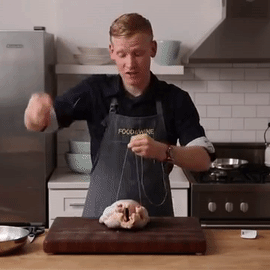 Pro tip: if you're using mint-flavored floss, give it a quick soak in warm water for five minutes to remove any unwanted flavor.
See the full video here.
3.
Slice cookie dough into perfect rounds.
4.
Effortlessly slice soft cakes into even layers.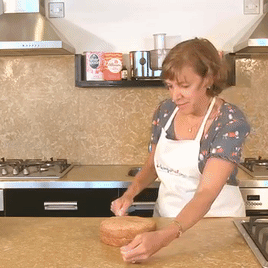 Slice soft cakes easily and evenly with the smooth, gentle glide of dental floss. This technique also works for angel food cake and cornbread.
See the full video here.
5.
Cut gnocchi directly into the pot.
6.
Tie and dry leftover herbs for later use.
7.
Slice cinnamon roll dough into perfect spirals.
8.
Cut birthday cakes into pristine slices.
9.
Hang leftover peppers to dry for later use.
10.
Unstick stubborn pastry dough from cutting boards.
11.
Bundle herbs into neat packets for flavoring soups and braises.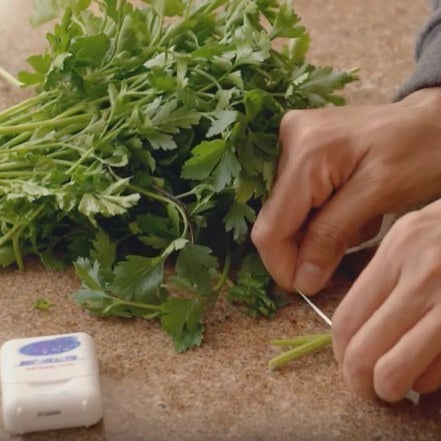 Tying herbs into tight bundles allows you to infuse flavor without having to chop them. Great for stocks, braises and soups.
12.
Slice goat cheese into perfect rounds without crumbling it.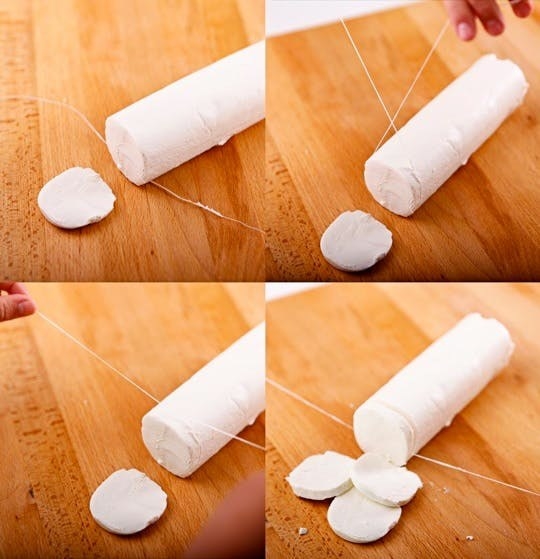 13.
Neatly slice wraps and burritos without any filling falling out.
14.
Tie roasts together without butcher twine.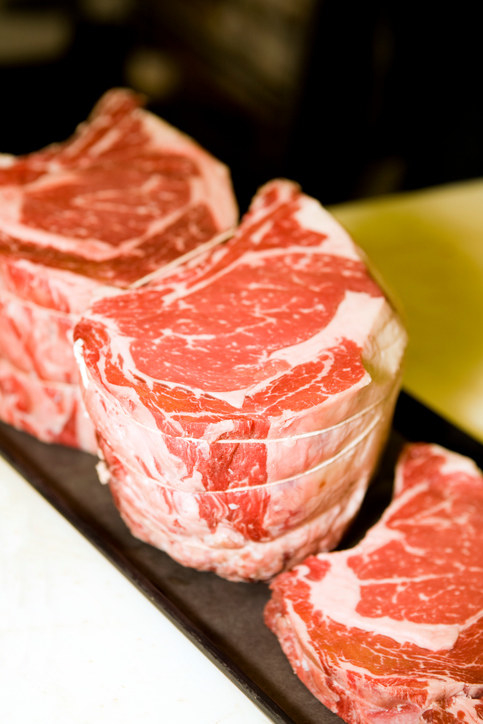 15.
Slice soft, sticky cheeses with ease.
16.
Neatly slice hard boiled eggs without crumbling the yolk.
17.
Portion sticky doughs with ease.