Here's How To Make The Perfect Mashed Potatoes For Every Taste
A step-by-step guide to creating your ultimate Thanksgiving mash — from chunky skin-on varieties to the creamiest mashed potatoes you've ever had.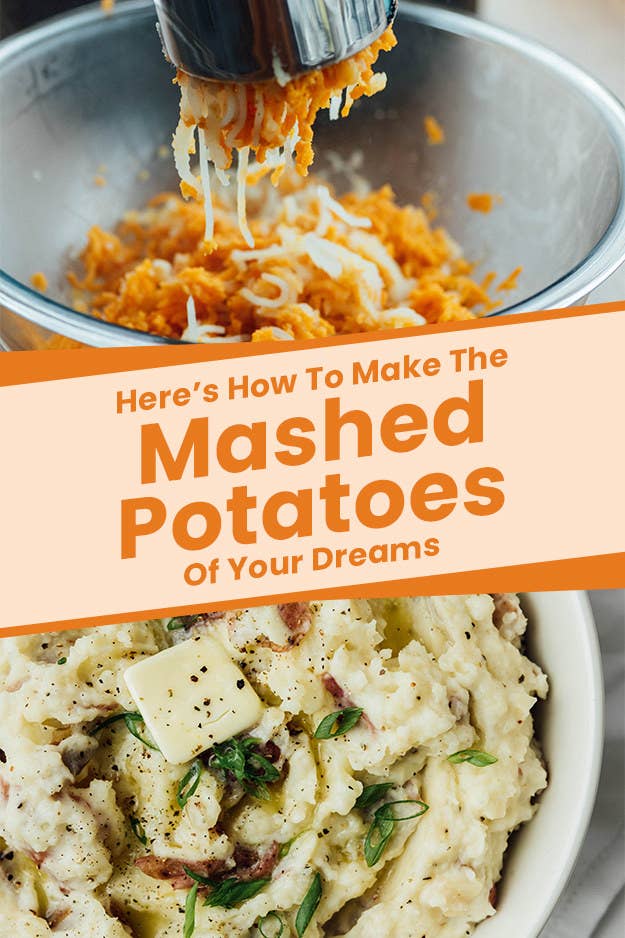 Mashed potatoes are one of the most beloved Thanksgiving side dishes, but they're also one of the easiest to mess up. Sometimes they're too wet, sometimes they're undercooked — they're not as simple as they look!
So we decided to create a step-by-step guide that will help you make the mashed potatoes of your dreams.
To get started, we identified the four most popular styles of mashed potatoes — then we put together a simple guide for perfecting each one.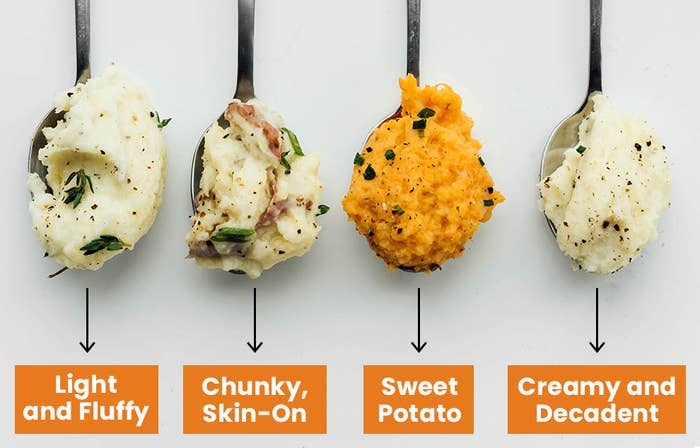 But before we dive into the recipes, let's talk about the two variables that are the most important when talking about mashed potatoes...
First, the potato: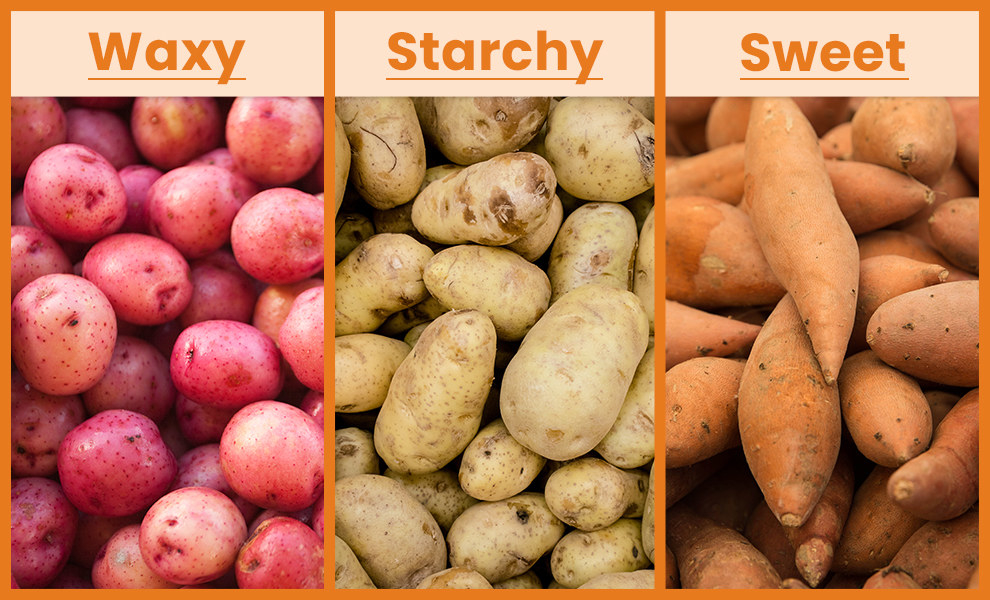 Next, let's take a look at the tools you'll need to mash 'em: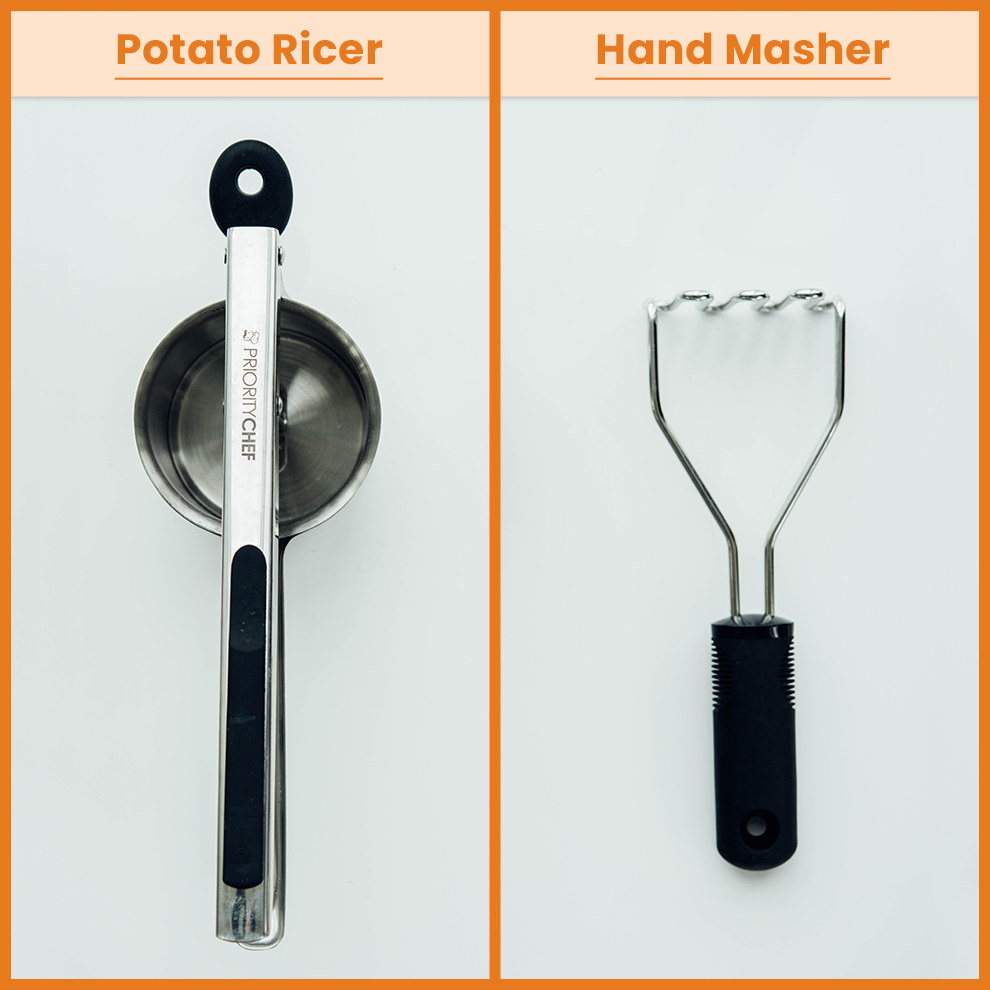 Now that that's out of the way, let's dive into the recipes: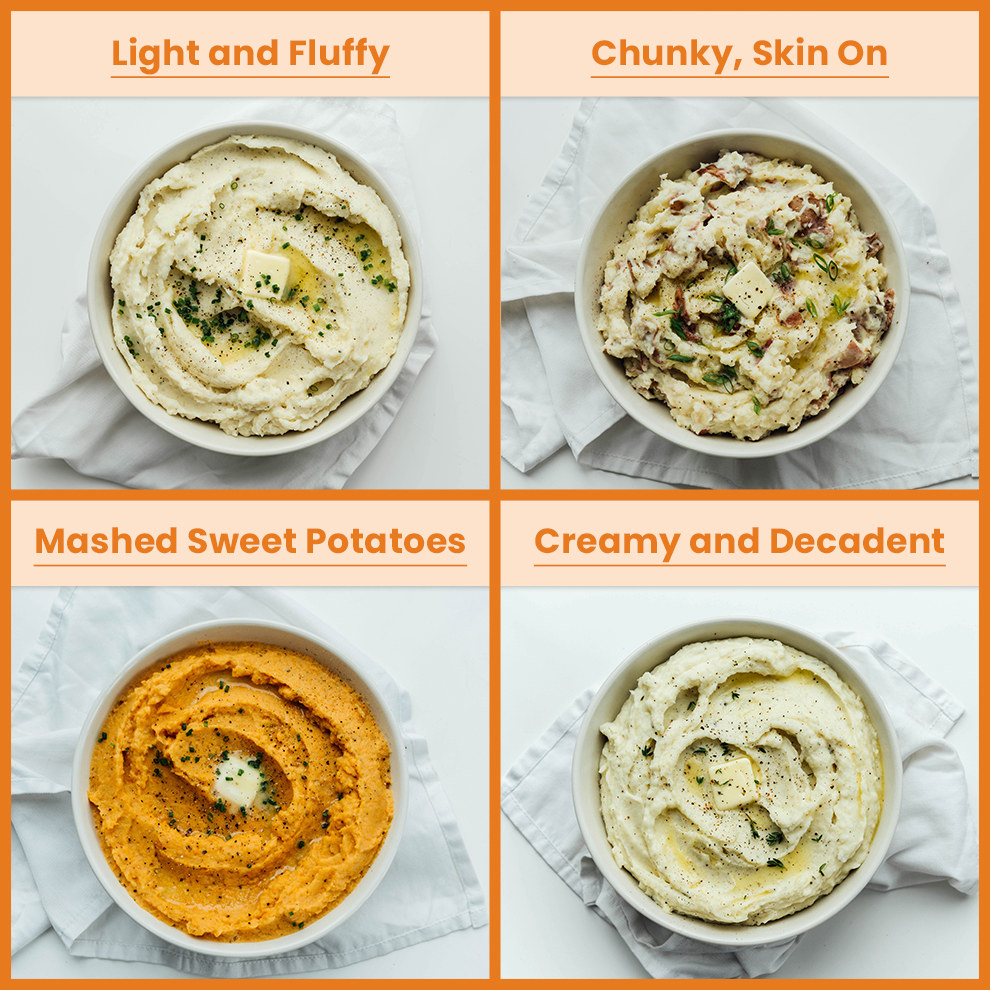 LIGHT AND FLUFFY MASHED POTATOES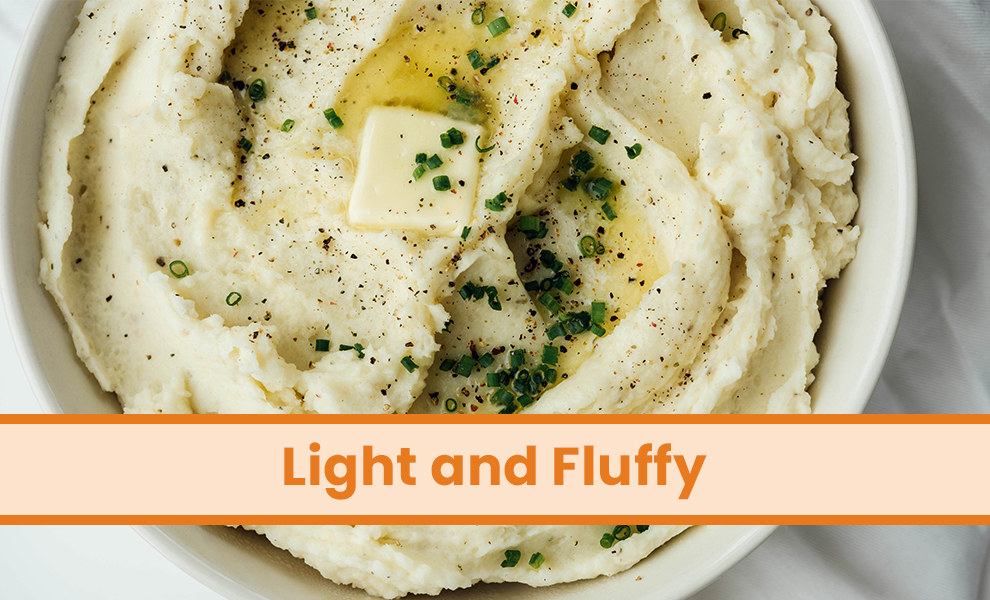 Start by cooking large chunks of peeled russet potatoes in heavily salted water.
Once the potatoes are tender and can easily be pierced with a fork, drain them in a colander and push them through a potato ricer while they're still hot. This will ensure that the mash is completely smooth and lump-free.
Pour the mixture over the riced potatoes, and stir until they absorb the cream mixture.
CHUNKY, SKIN-ON MASHED POTATOES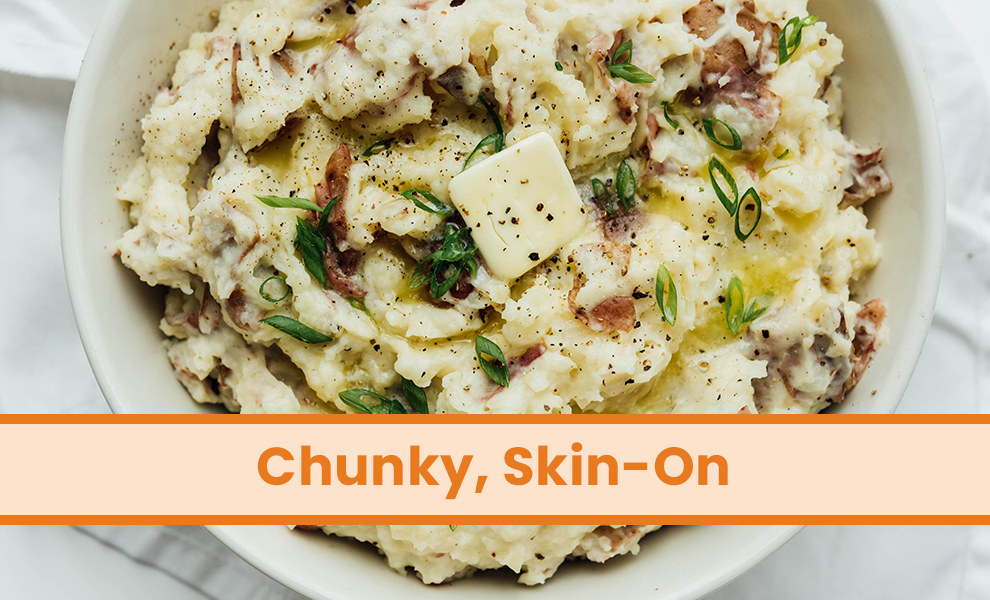 Start by cooking quartered, skin-on red bliss* potatoes in cold, salted water until fork tender. Drain the spuds, then transfer them into a large bowl and smash with a hand masher being careful not to mash them too much. (These are supposed to be chunky, after all.)
Then heat some cream, milk, butter, and minced garlic in a small pot until simmering.
Pour the cream mixture over the smashed potatoes and add half a cup of sour cream. This will help keep the potatoes light while still remaining chunky.
"NOT-TOO-DENSE" MASHED SWEET POTATOES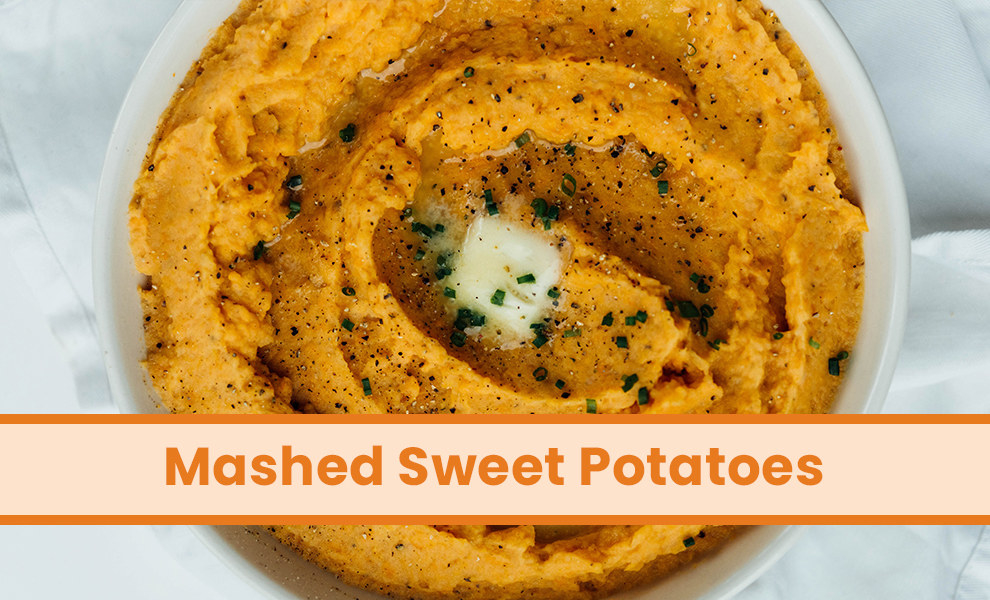 Start by placing peeled and chopped sweet and russet potatoes (!) in a large pot of cold water.
Cook 'em until fork tender, then drain and transfer them into a large bowl. The russet potatoes may look like they're slightly overcooked, but fear not!
Mash 'em until smooth, and season with pepper and a generous amount of salt — a tad more than usual to balance the sweetness. After all, these are not dessert potatoes.
CREAMY AND DECADENT MASHED POTATOES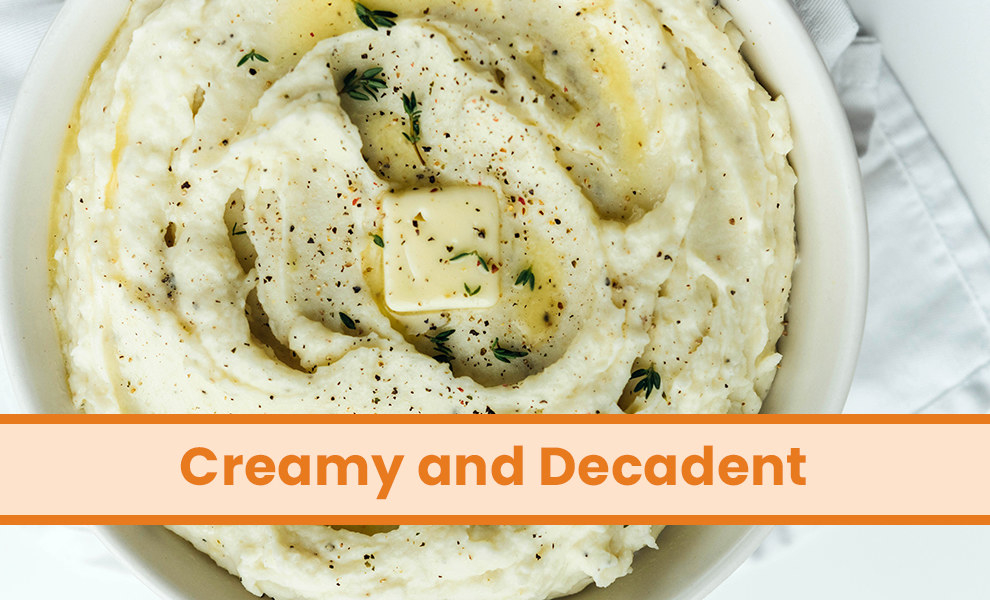 Start by peeling and cutting russet potatoes into large chunks and placing them into a pot.
Cover the potatoes with milk and cream (!) and add some rosemary, thyme, and crushed garlic.
Once tender, strain the potatoes, saving the liquid, and smash them with butter and just enough of the cooking liquid to make them nice and creamy.
So there you have it: Mashed potatoes that'll please everyone. Pick the one your family will love and get cooking — or cook multiple if you're feeling ambitious!



And if you're looking for more Thanksgiving recipes, tips, and tricks, check out our Tasty-est Thanksgiving to help make this Thanksgiving the best one yet.