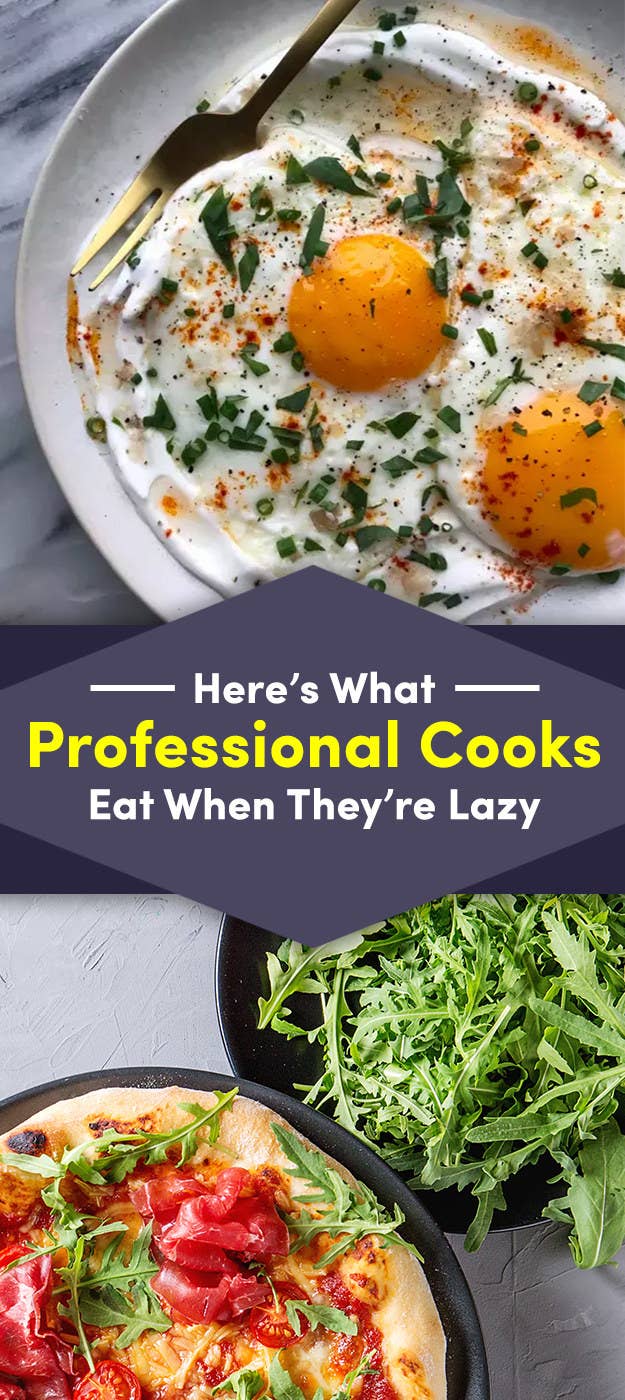 Listen, even people who love cooking need a night off...
Here are 18 of their delicious responses:
1.
Bagel Dog/Pizza Bagel Salad
2.
Uncle Ben's Fried Rice
3.
Steak and Veggie Stir-Fry
5.
Kale Salad With a Go-To Tahini Dressing
8.
Rice With Bacon and Eggs
10.
Olive Oil-Fried Eggs With Yogurt and Lemon
11.
Hot Green Tea With Rice
12.
Sautéed Calamari With Parsley and Garlic
14.
Middle Eastern Split Pea Chicken Stew
15.
10-Minute Pasta With Nduja (AKA Spreadable Spicy Pork Salumi)
17.
Turkey Meatball and Vegetable Skillet
18.
Pasta With Plum Tomato Sauce
Submissions have been edited for length or clarity.
What's your go-to lazy dinner? Let us know in the comments below!