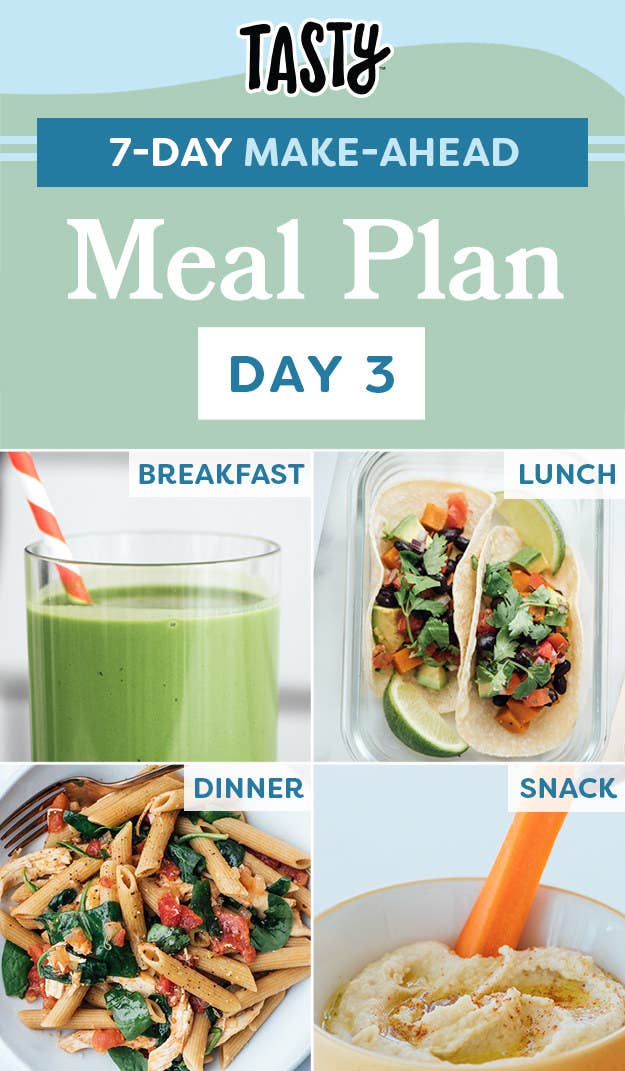 You're almost halfway through the week! Today's breakfast is a Greek yogurt green smoothie. Lunch is veggie tacos, and dinner is a super simple one-pot spinach and tomato pasta. For a classic snack: carrot sticks with homemade hummus.
DAY THREE RECIPES: Find complete instructions below. For a printable doc with the entire week's recipes, click here.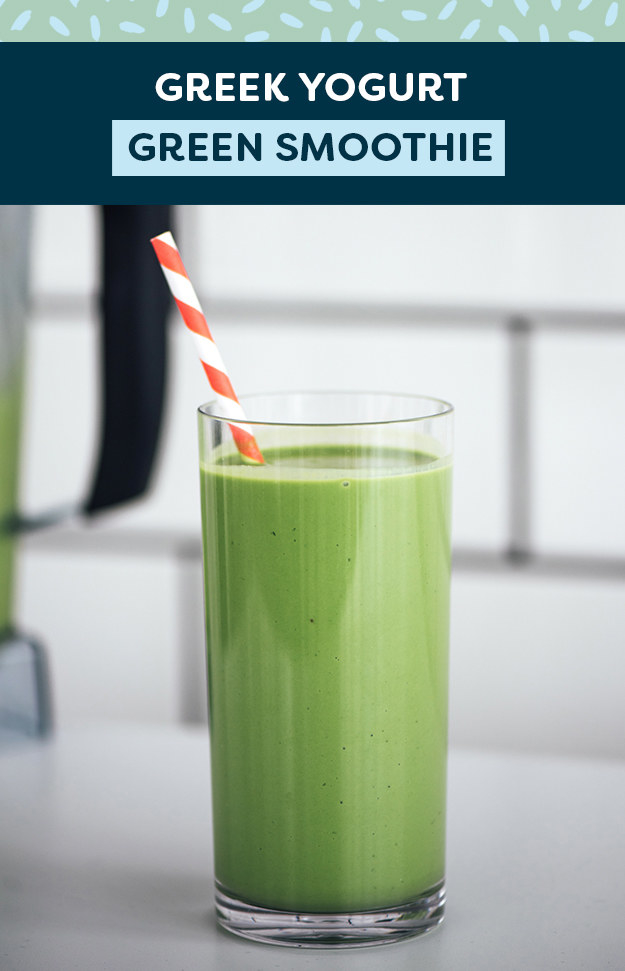 Greek Yogurt Green Smoothie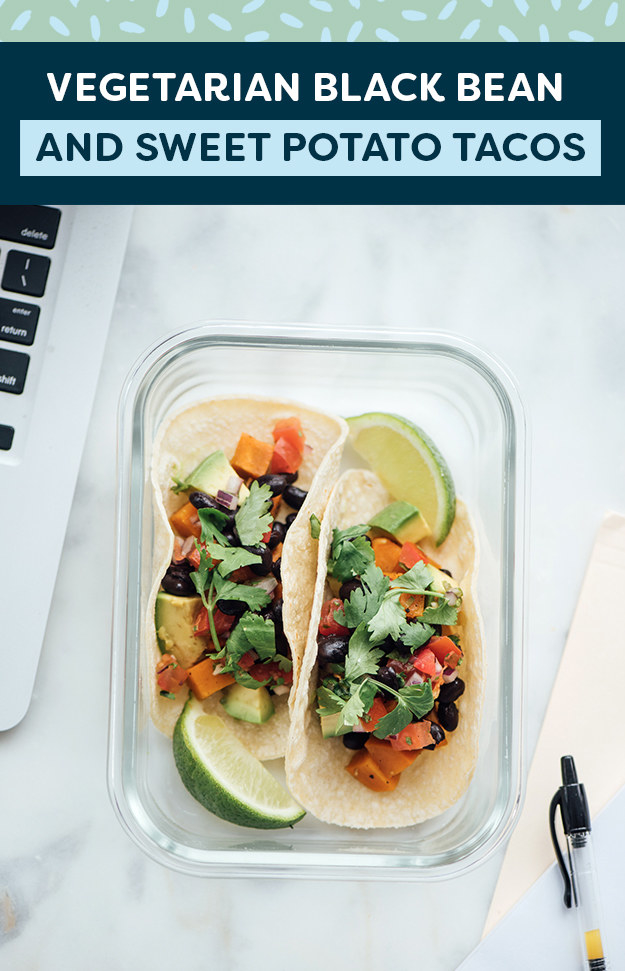 Vegetarian Black Bean and Sweet Potato Tacos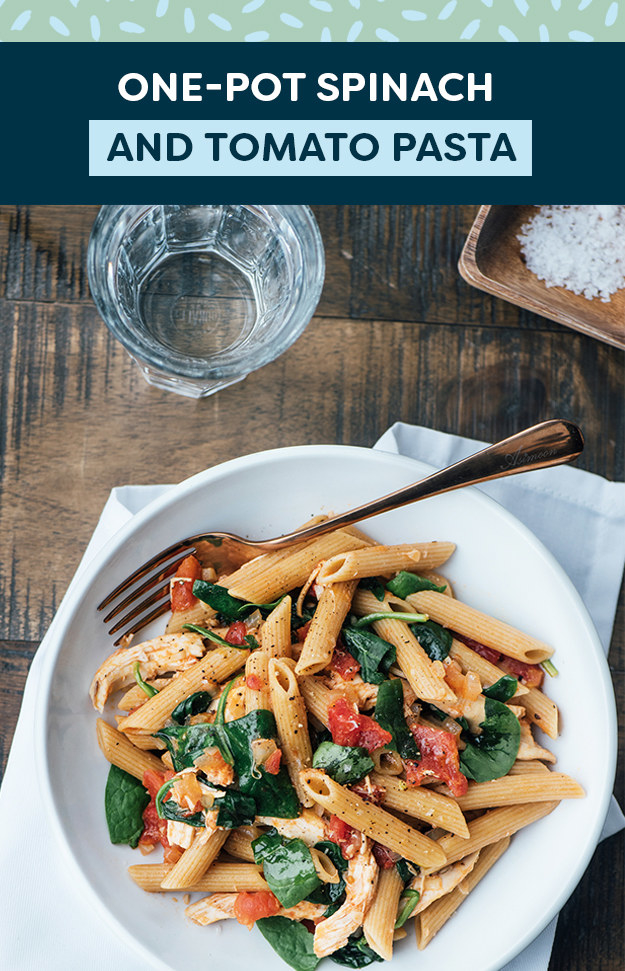 One-Pot Spinach and Tomato Pasta

Carrot Sticks and Hummus
Ingredients:
2 carrots
⅓ cup hummus (meal prepped, see recipe)
Preparation:
1. Peel and cut carrots into spears and serve with hummus.
2. Enjoy!

You did it — day three is down!
Ready for day four? Click here to get the recipes.