9 Restaurant Cooking Tricks You Can Use In Your Own Kitchen
From the ~right~ way to cook with wine, to getting the smoothest sauce.
This is Chris Stam, Executive Chef at db Bistro Moderne, a contemporary French restaurant in New York City.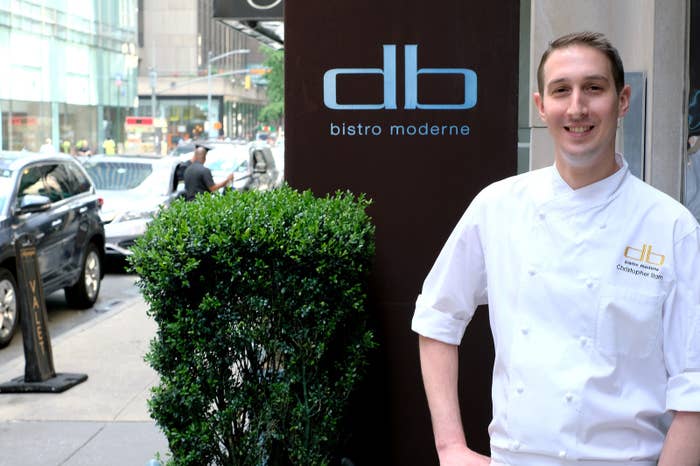 1.
Finish your sauces with a touch of butter or crème fraîche right before serving them to amp up the flavor and create an impossibly velvety texture.
2.
Practice your knife skills and always keep your knives sharp.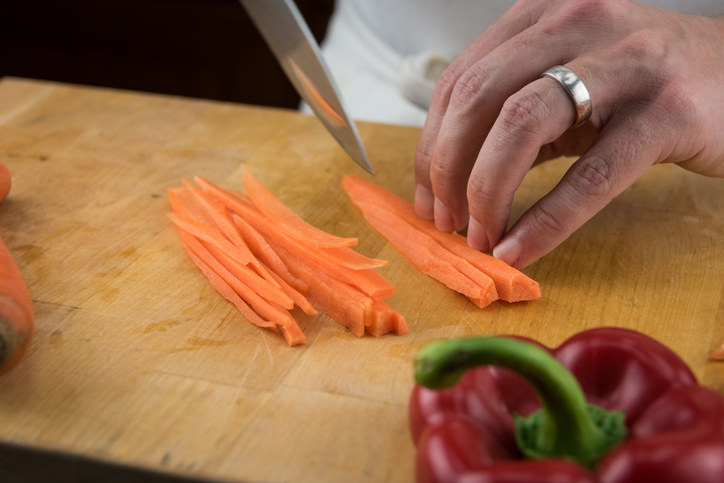 3.
Make sure you're using the right wine for the right recipe and that the wine you're cooking with actually tastes good.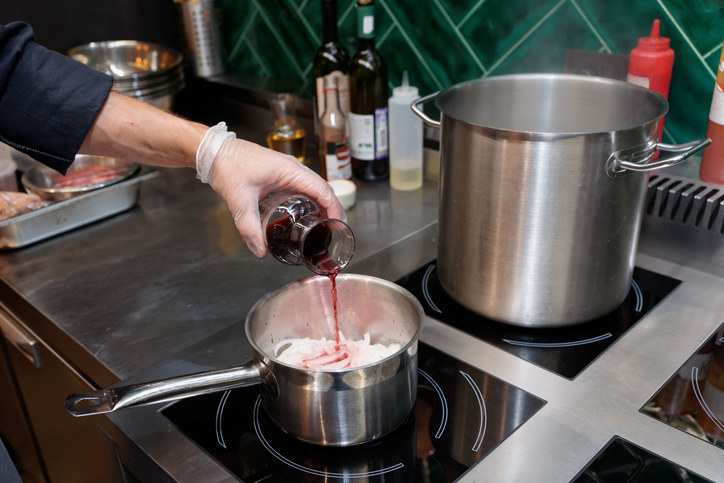 4.
Ditch your dried herb stash and swap 'em for fresh...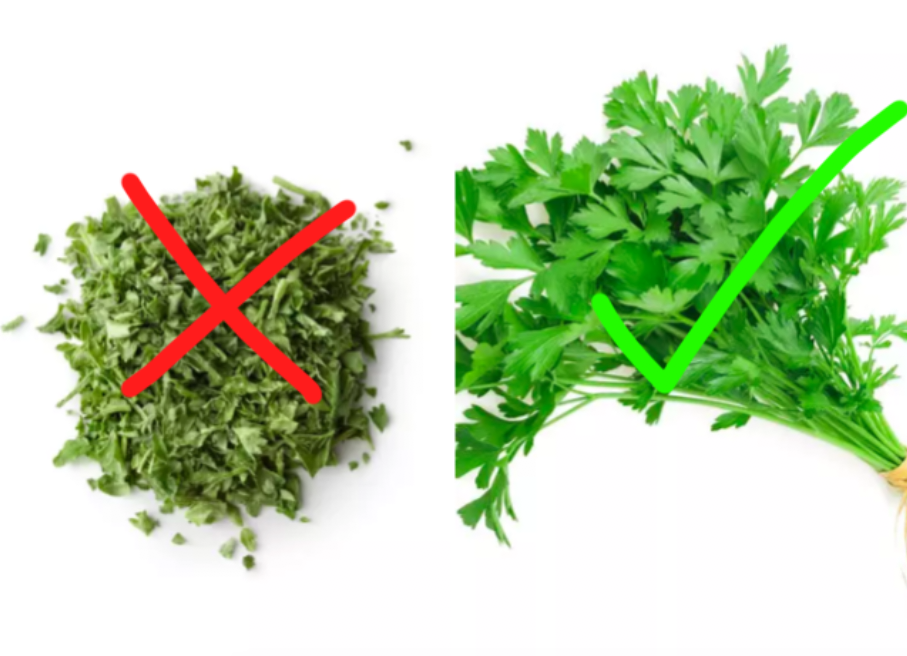 5.
Use a cartouche (AKA a small round of parchment paper) instead of lids to better control cooking.
6.
Butter + water = the easiest way to glaze your veggies.
7.
You can confit just about anything (AKA slowly cook something in fat), and it's not as difficult as it sounds.
8.
And when it comes to butter, restaurants prefer quality over quantity, and you should too.
9.
Whenever you can, try to go the extra mile and make stock from scratch.