19 Easy Hot Lunch Ideas That Will Warm Up Your Freezing Office
::Stares at mason jar salad and shivers::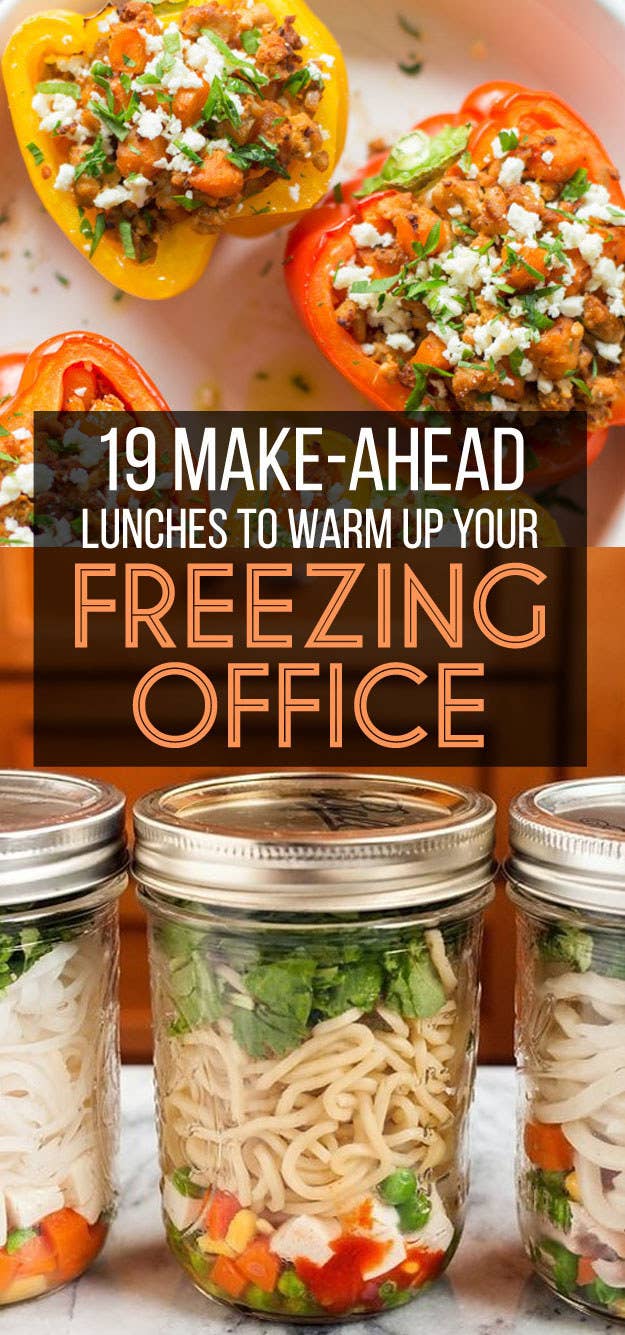 1.
Homemade Instant Noodle Cups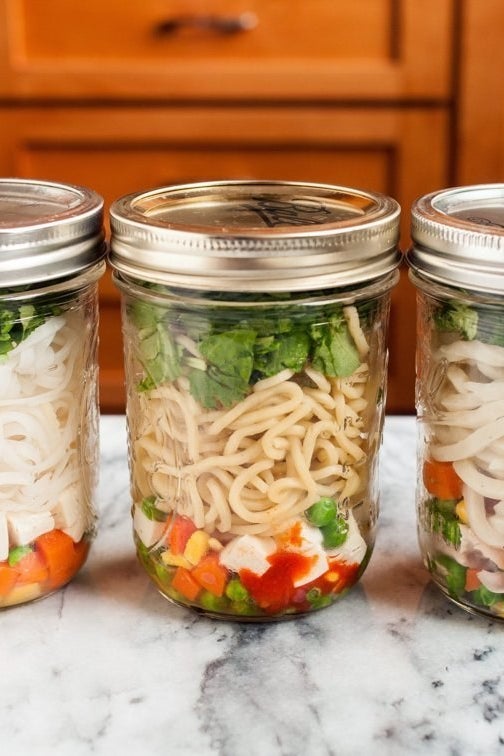 Just add hot water, and you've got ramen that's way tastier and better for you. Slurp away. Get the recipe here.
2.
Curried Cauliflower Chickpea Wraps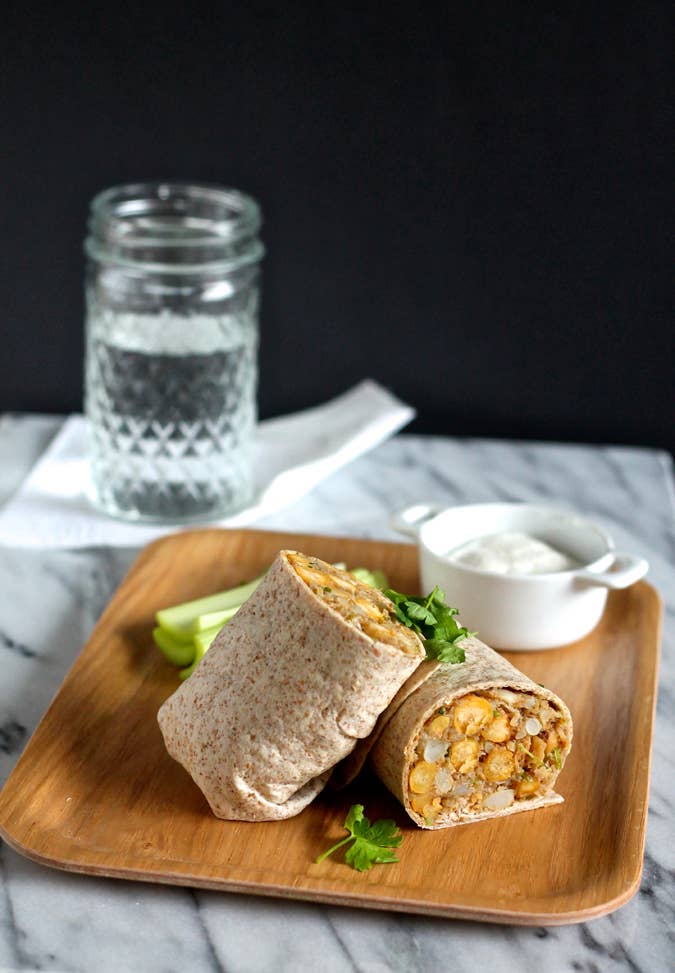 3.
Buffalo Chicken Quinoa Casseroles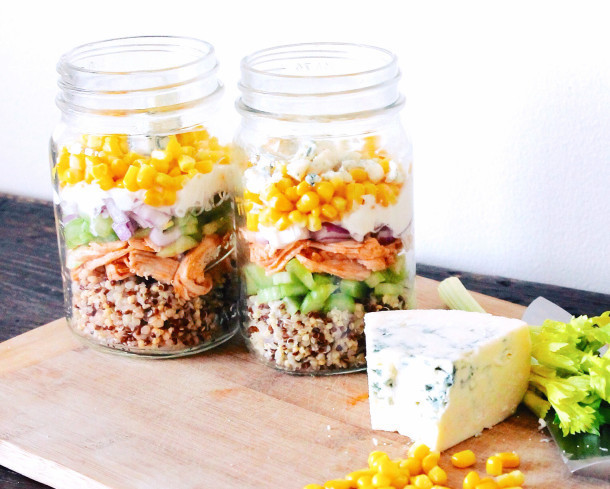 4.
Egg Fried Rice in a Mug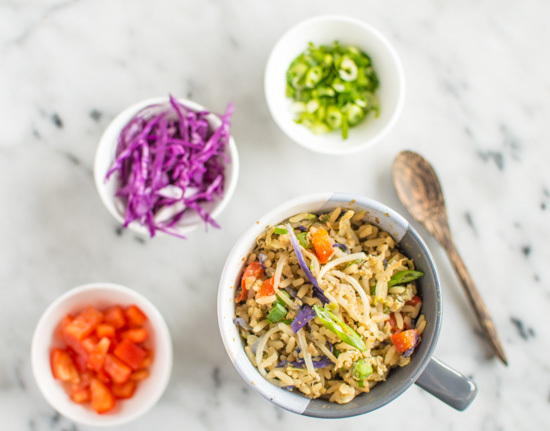 5.
Bacon Cheeseburger Wraps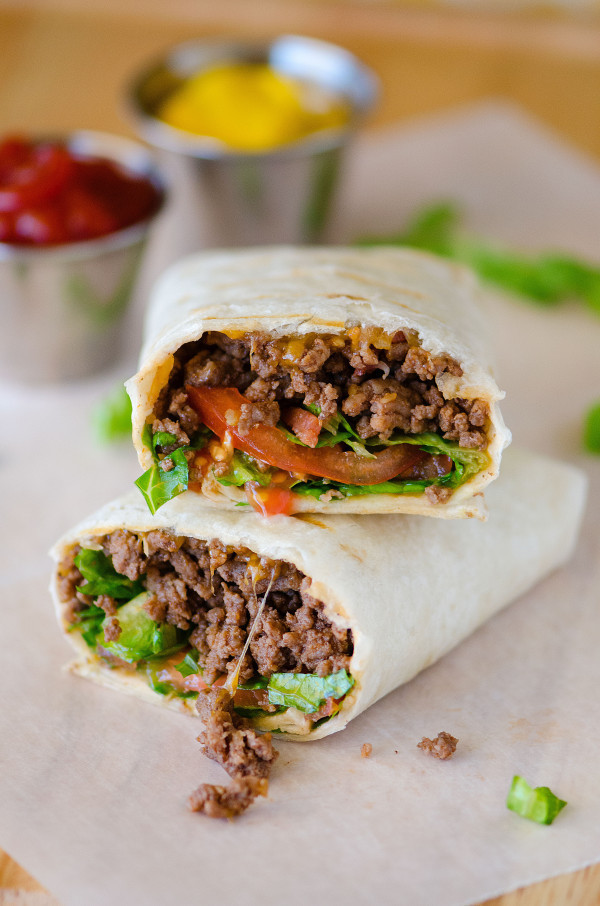 6.
Peanut Lime Chicken Lunch Bowls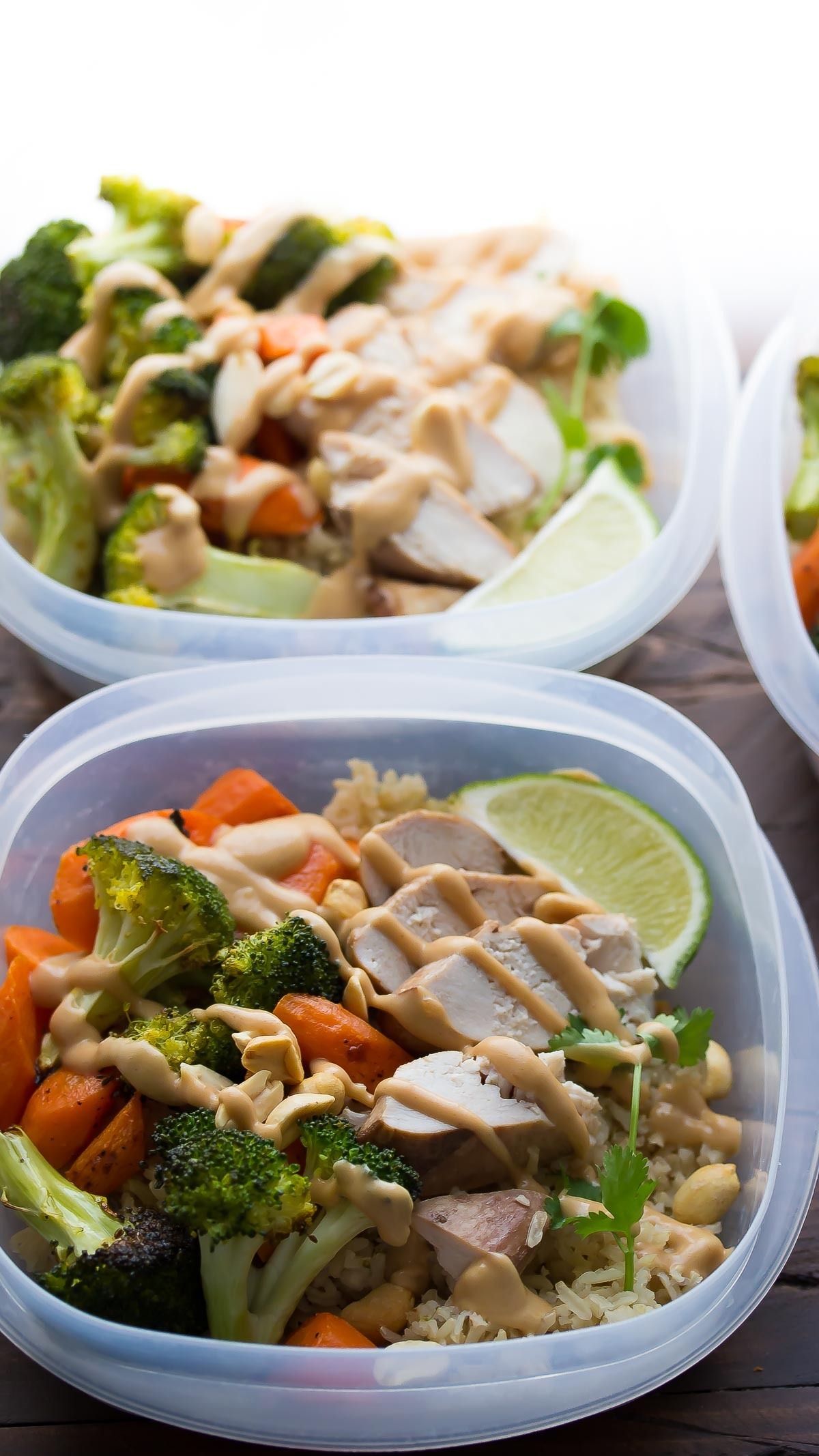 7.
Ground Turkey & Sweet Potato Stuffed Peppers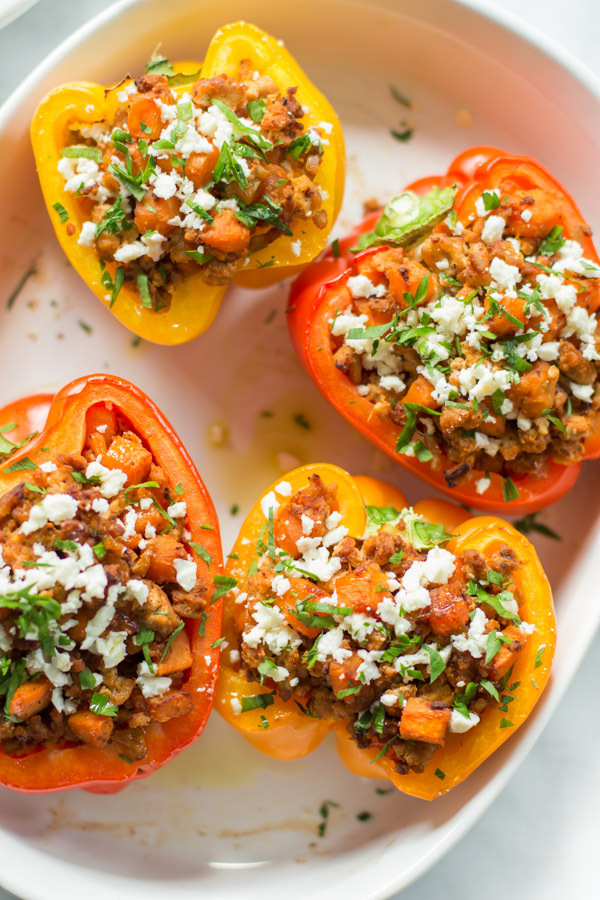 8.
Freezer Breakfast Sandwiches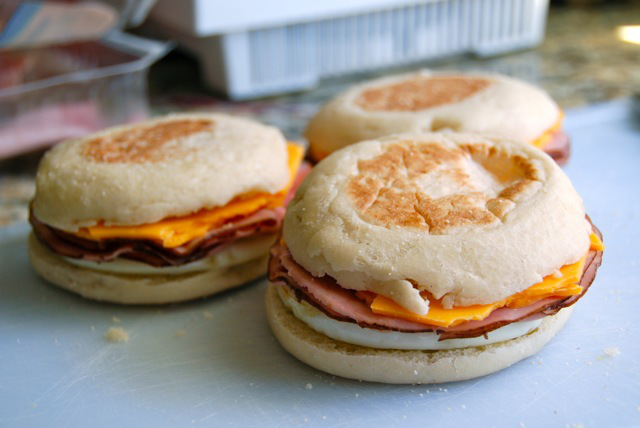 9.
Light Fajita Quesadillas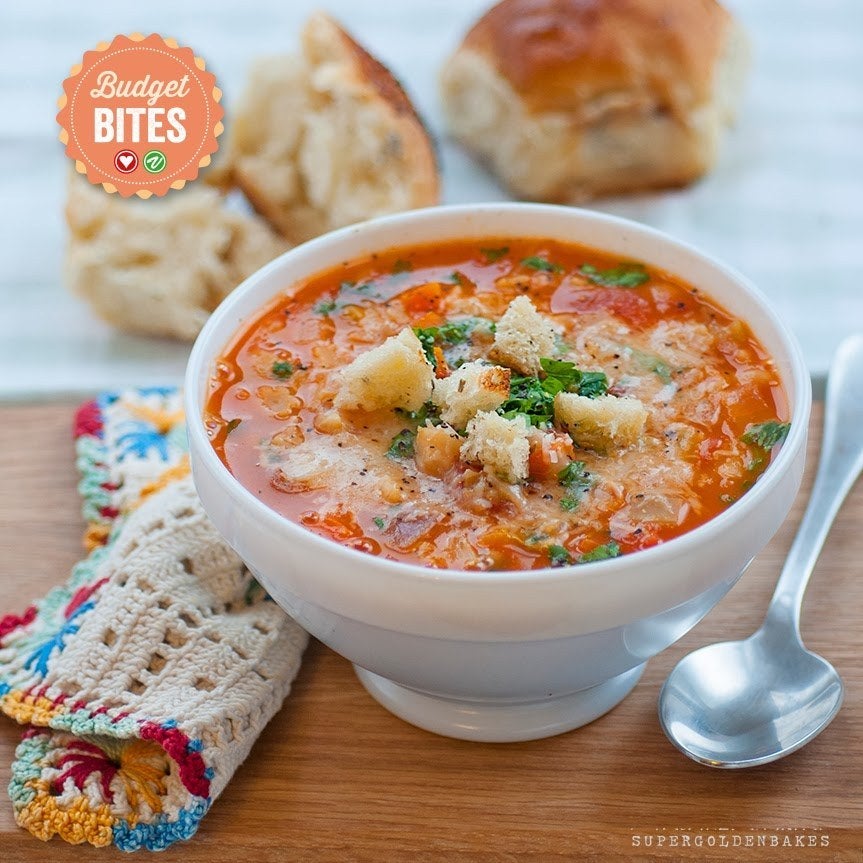 Make a big batch, freeze it in portions, take it to work. Get the recipe here.
11.
Homemade Hot Pockets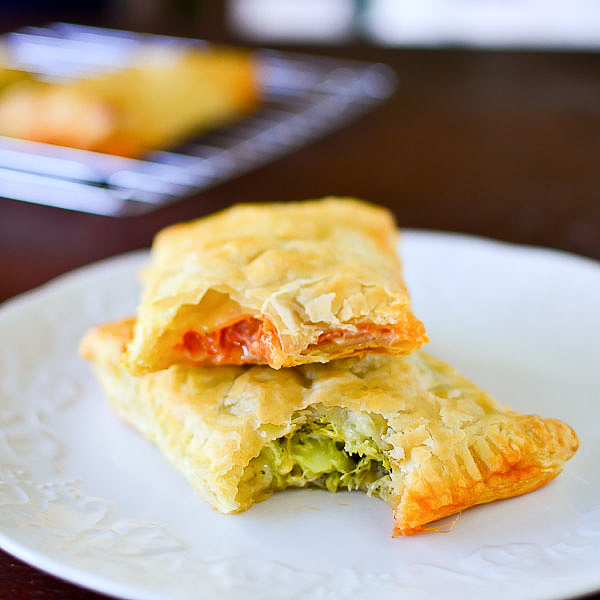 12.
Instant Oatmeal Jars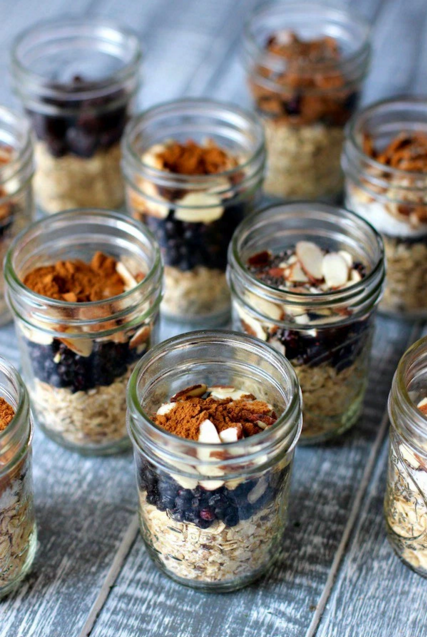 13.
Chicken Teriyaki Meatballs with Rice and Asparagus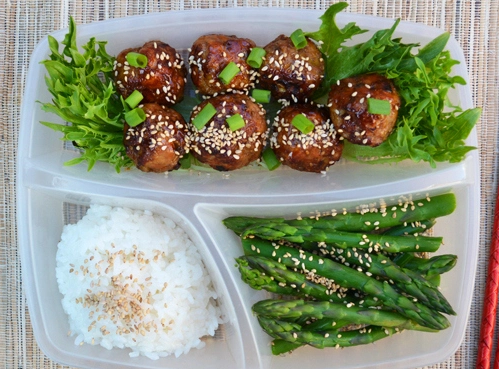 14.
Vegan Lentil, Sweet Potato & Kale Pockets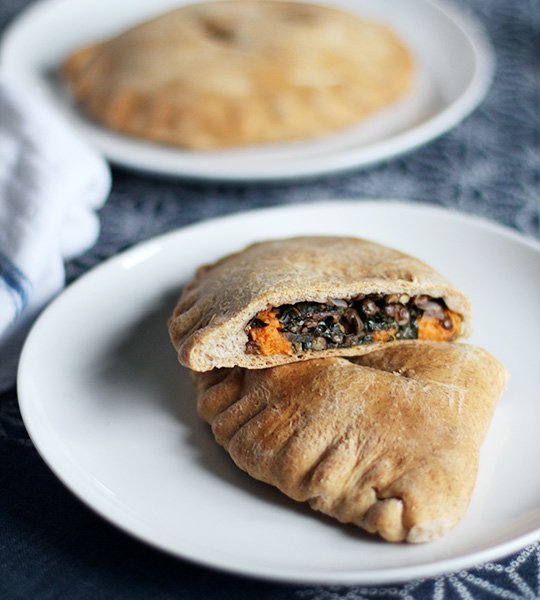 15.
BBQ Sundae Supper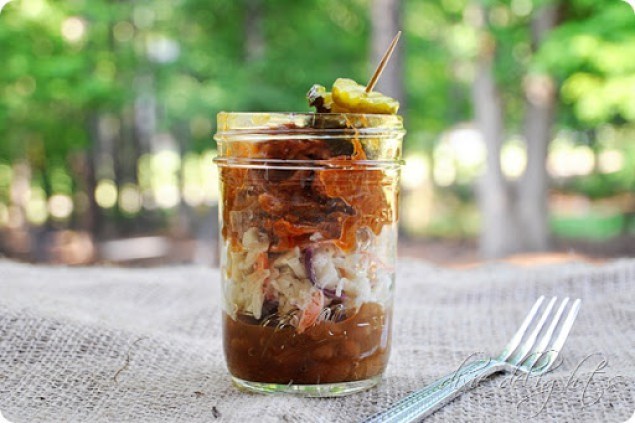 16.
Country Breakfast Bowls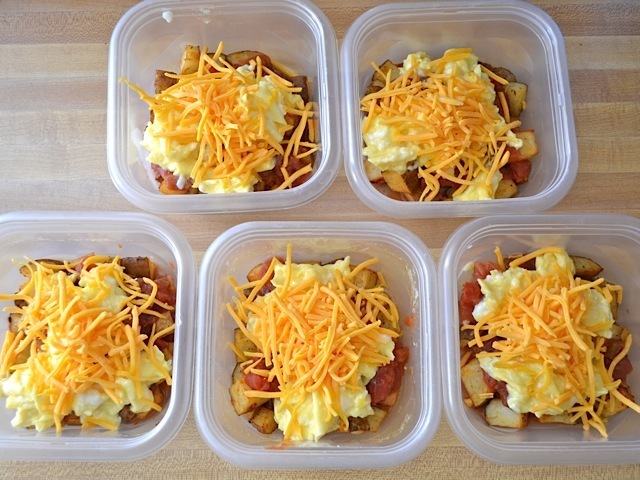 17.
Homemade Alphabet Spaghetti With Meatballs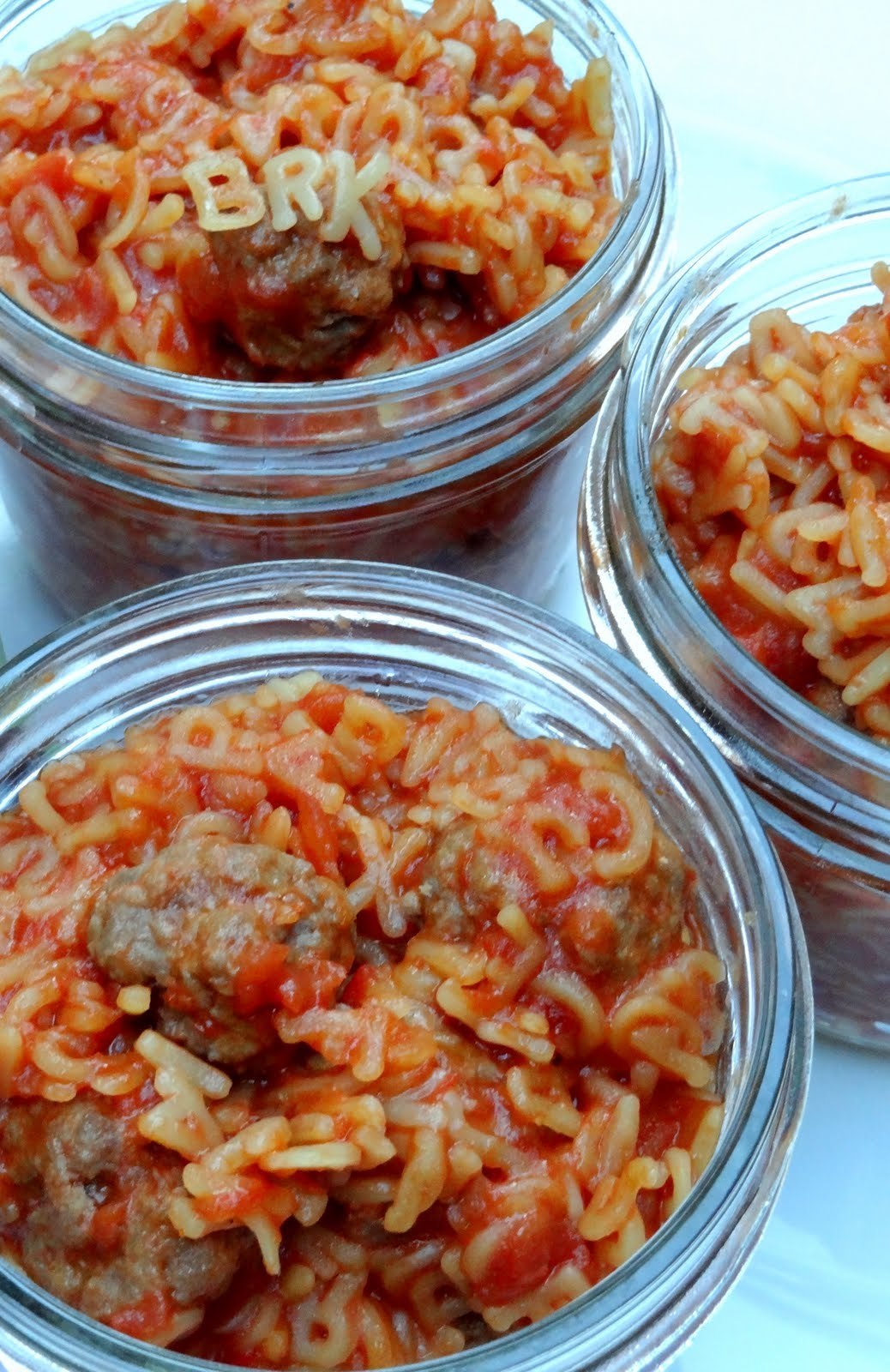 18.
Chili-Stuffed Sweet Potatoes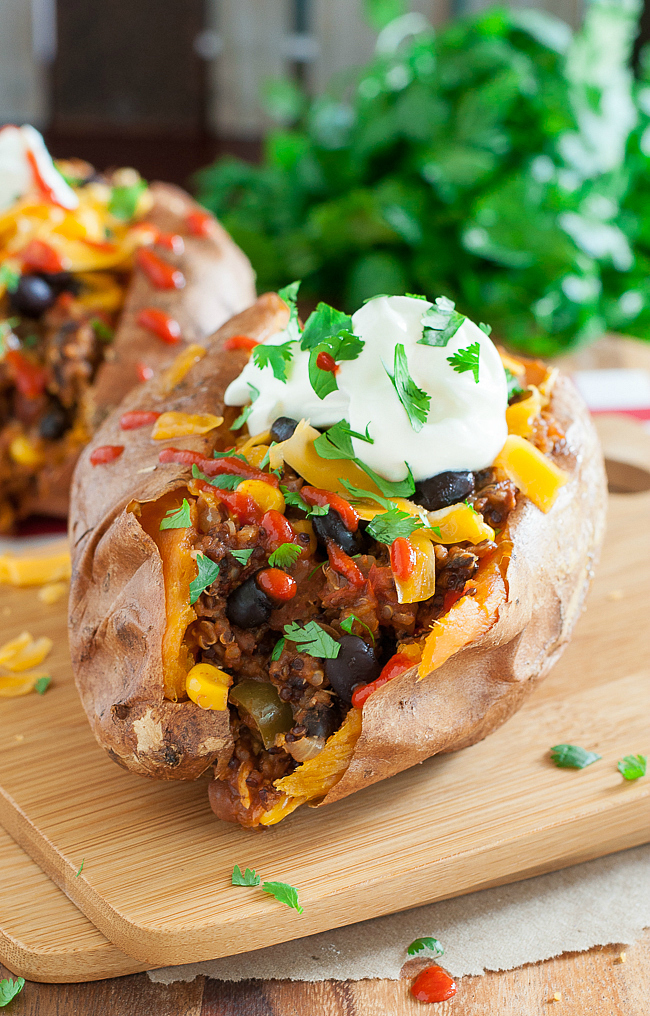 19.
And chase these delicious lunches down with holiday spice hot cocoa.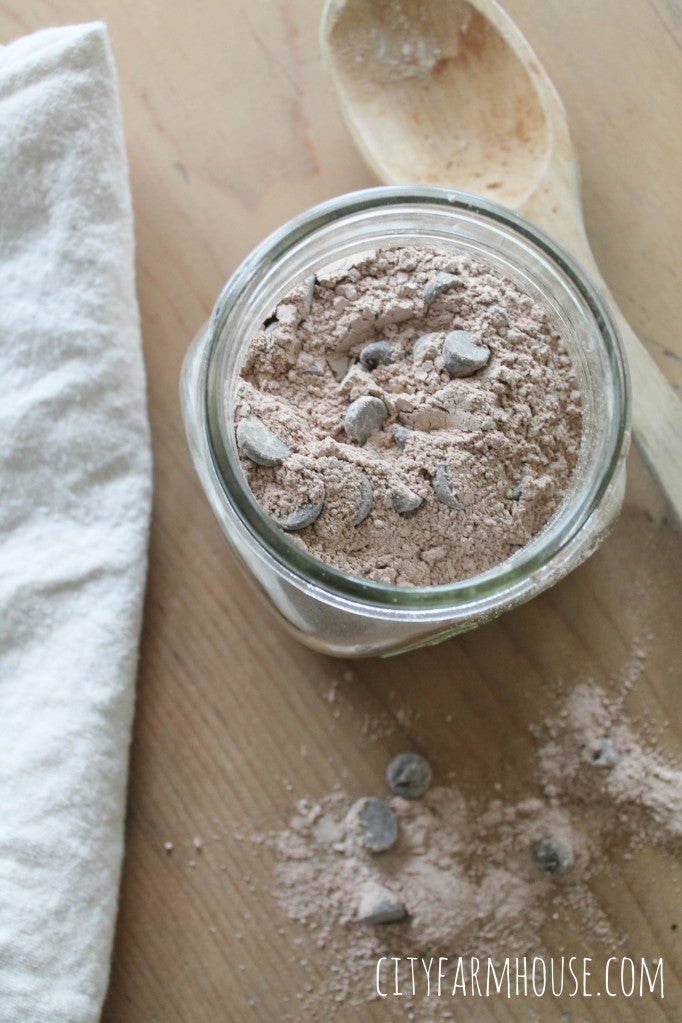 Just keep the mix at your desk for those 4 p.m. sugar crashes. Get the recipe here.