So you're trying to lead a healthy-ish life but also can't live without your morning bagel? I feel you.
Luckily, there's an easy way to solve this dilemma: the ~miracle bagel~. It's a two-ingredient recipe that's been making the rounds on Pinterest and Facebook for the past few months.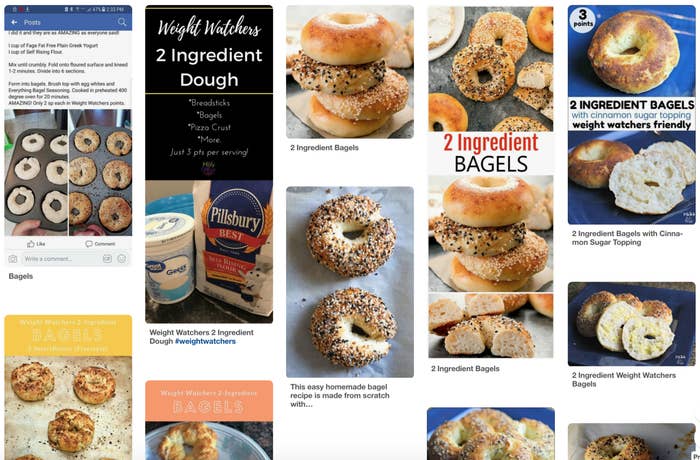 When I first heard about it, I was kind of skeptical, TBH. 🤔 But I wanted to find out if it was legit. So, I decided to make it and see for myself!
All you need is self-rising flour + low-fat Greek yogurt.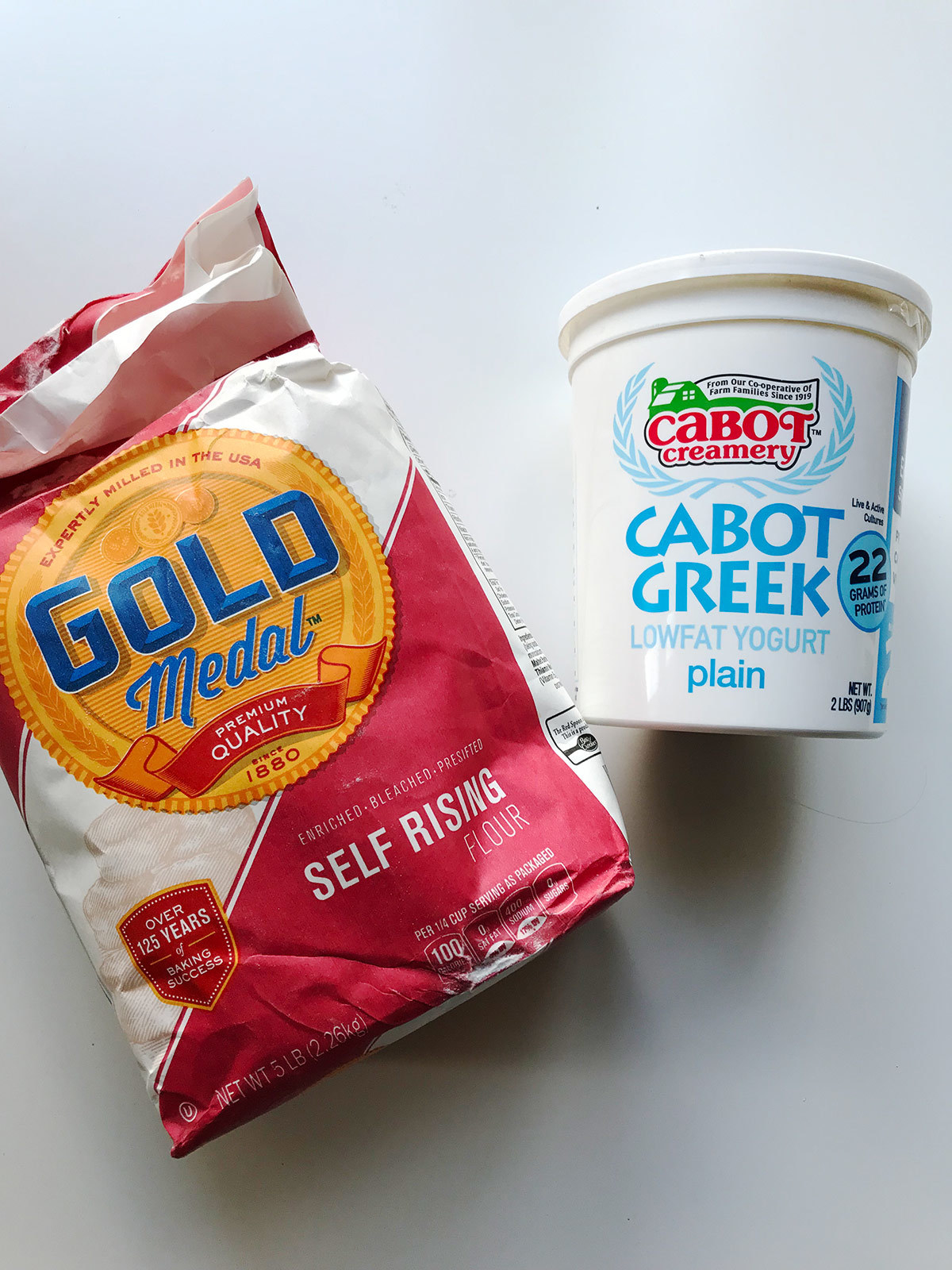 Once you've mixed both ingredients in a bowl, you knead the dough on a floured surface.
Next, divide the dough in four equal parts, roll each one into a log shape, and join both ends to form a bagel.
(It looks pretty easy — but I messed up the first bagel.)
Now, this is where I cheated a little and added two extras on top: egg wash (to give it a nice color) and sesame seeds (to give it more authentic bagel-ness.)
Next, the recipe says to bake them at 350°F for 23 minutes, followed by 2 minutes at 500°F. I found that that wasn't long enough for mine as they didn't look anything near ready.
To be fair, my oven isn't the most reliable, so that may have been the issue.
I baked them five minutes longer and got four homemade bagels. And they looked pretty nice!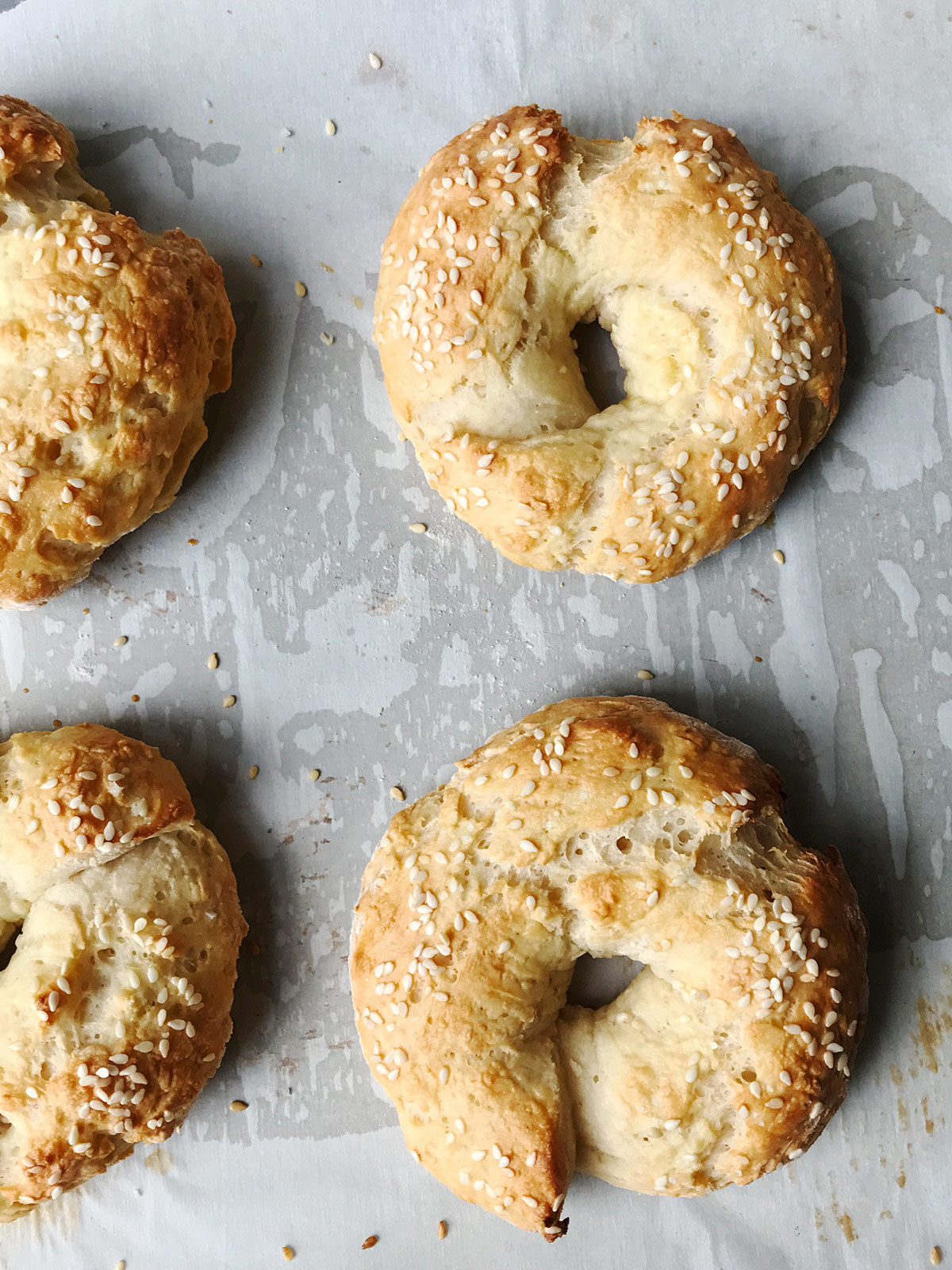 But taste-wise, these didn't really taste like traditional bagels. The biggest difference came from the Greek yogurt, which gave them a tangy flavor.
The texture was a bit off too. They didn't have the chewy bite I look for in a good bagel and the dough was slightly under-baked (despite the extra five minutes in the oven).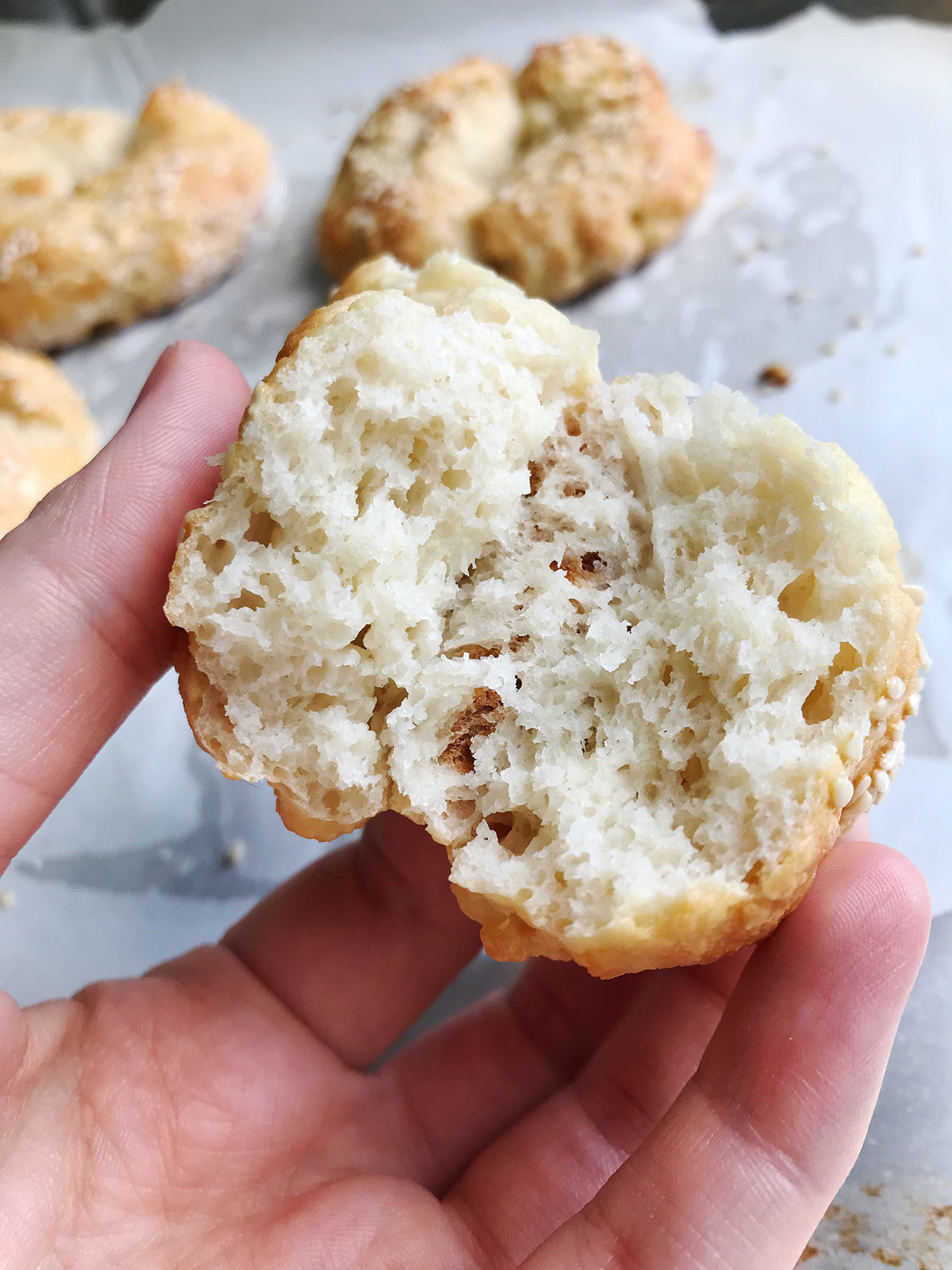 That said, I get the appeal. Even if they're not a perfect pass for the real deal, they still have many things going for them:
• They're pretty much foolproof. And even if you don't have any baking skills, you'd have a hard time messing them up.
• Flour + yogurt = cost barely anything.
• They're only 3 SmartPoints on Weight Watchers.
• They don't take more than 45 minutes to make from start to finish.
• And you don't even have to leave home!
So, are these things my new favorite bagels? No. But they'd make pretty decent bread rolls. And you can't really expect authentic bagel quality at home with only two ingredients involved.
Also, I had one with Nutella, and it was downright delicious. (Yes, I know that defeats the purpose of healthy-ish bagels, but it was worth it.)