We Tested Pinterest Cooking Hacks And Here's Which Ones Worked
Here's what worked and what (definitely) didn't.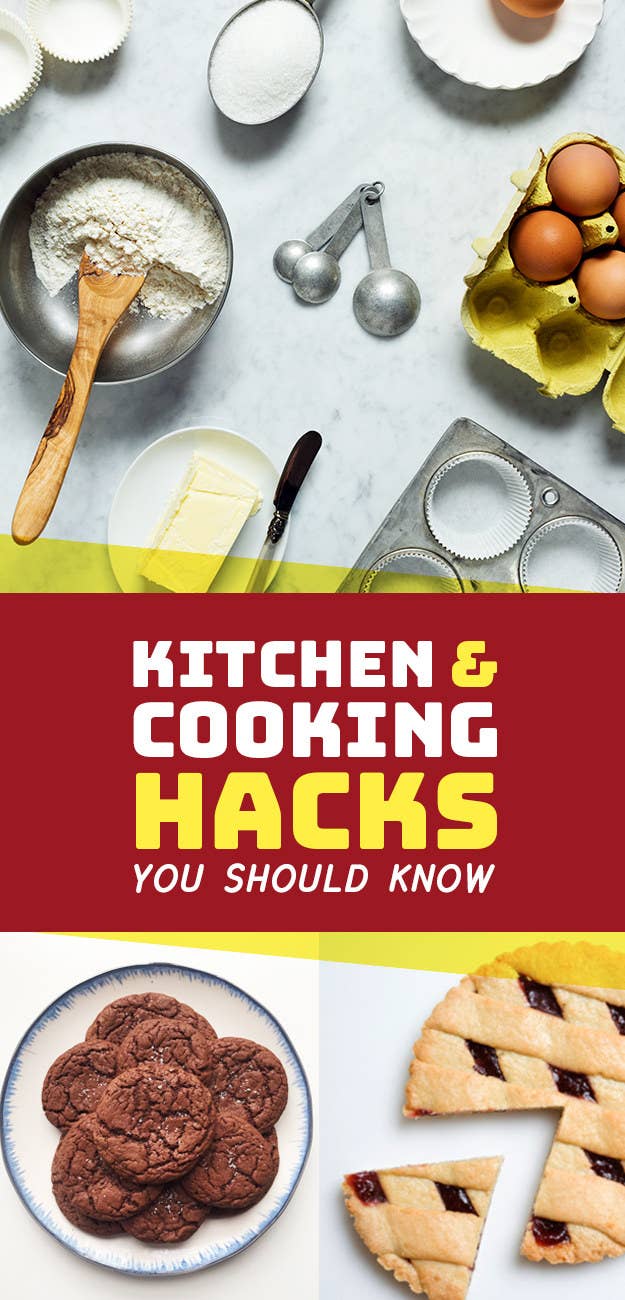 We spend a ton of time scouring Pinterest and the internet for the latest recipes, trends, and tips. And along the way, we'll see the same cooking hacks popping up over and over.
So in the name of ~Pinterest science~, we wanted to test 10 of them in our own kitchens to find out if they actually worked. Here's what we found out!

1.
HACK #1: Wrap the stem of bananas in plastic wrap to make them last longer.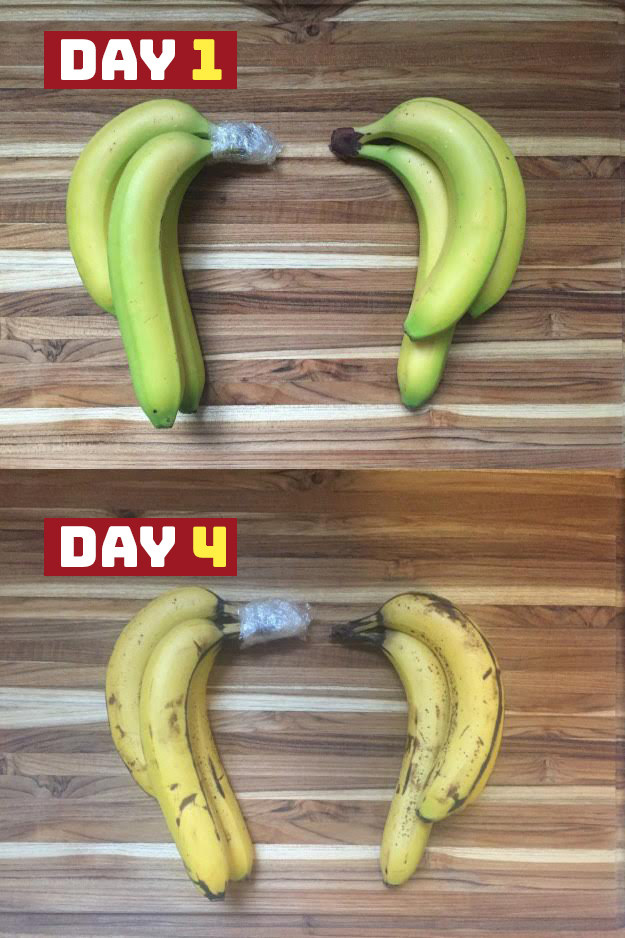 2.
HACK #2: Add a ½ cup of oil + 2 eggs to turn any cake mix into cookie dough.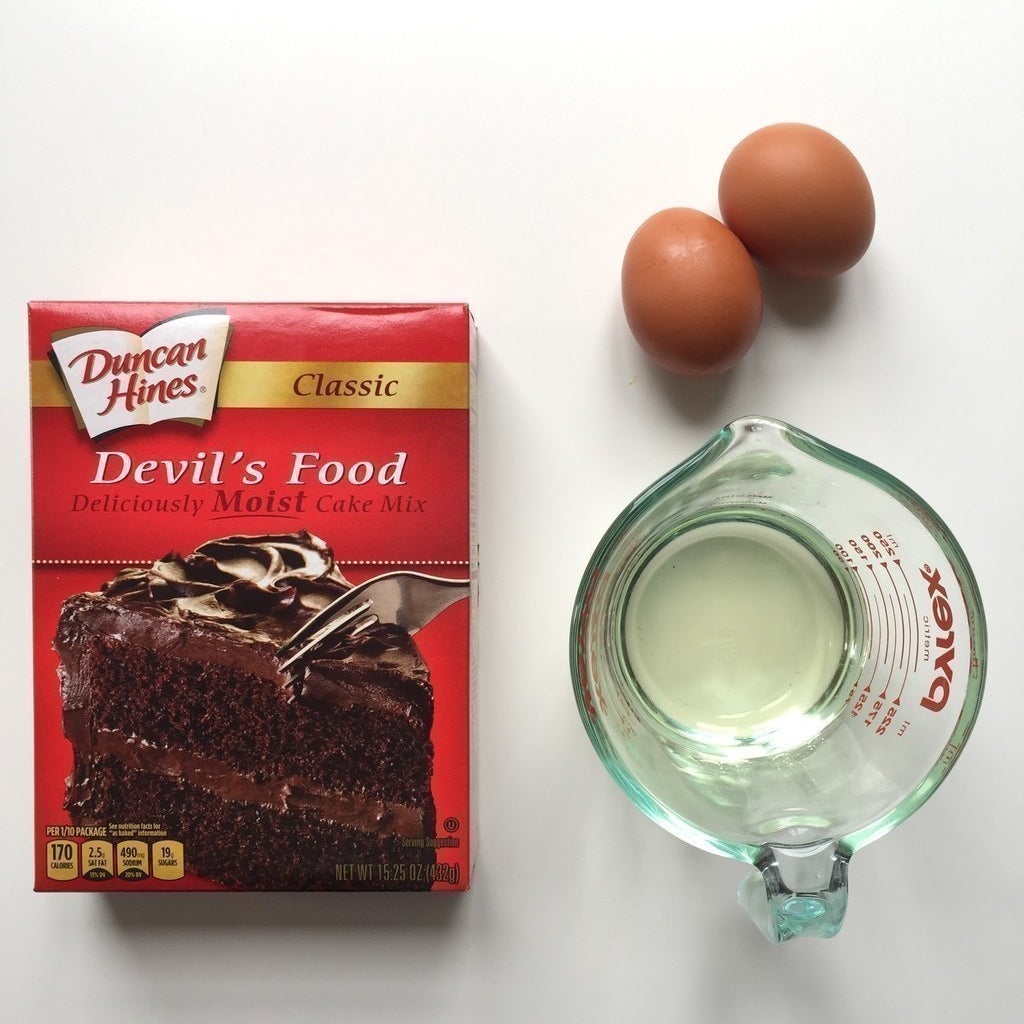 THE IDEA: Now, when I first saw this, I wondered if I were supposed to add the eggs and the oil in addition to the usual ingredients you're supposed to add to the mix. The answer is no. You just add the eggs and the oil to your dry mix, stir until well combined and scoop balls of it on a baking tray. The instructions (from Reddit) recommended 8–10 minutes in the oven, at 350°F. In my first batch, the cookies were pretty large (about 1/4 cup dough each) so they took longer around 12–13 minutes to cook. I made smaller scoops in my later batches and they took around 10 minutes to cook.
DID IT WORK?: Yup!
THE RESULTS: The cake mix made about 15 cookies, and perhaps unsurprisingly, the cookies were very cakey. I like my cookies crispy on the edges and super fudgy in the middle and these were none of that — so I didn't even eat the whole batch. (Even after adding some sea salt on top, which complemented the chocolate well.)
So yeah, this works and if you like cakey cookies, you'll probably like them. But these did not rock my world. ¯\_(ツ)_/¯ —Marie Telling
3.
HACK #3: Place a wooden spoon over a pasta pot to keep it from boiling over.
THE IDEA: If the water starts to boil up too high, the spoon will pop the bubbles and supposedly keep it from overflowing — buying you a little more time to fix and turn the heat down.
DID IT WORK?: Not really.
THE RESULTS: I tried this with both water and milk. Once the liquid boiled high enough the reach the spoon, the spoon did keep the bubbles down about a minute, but then it overflowed. The problem with this hack is the spoon barely buys you any extra time — you still have to be watching the pot carefully in order to stop the overflow. —M.H.
4.
HACK #4: Prevent avocados from browning with lemon juice or cooking spray.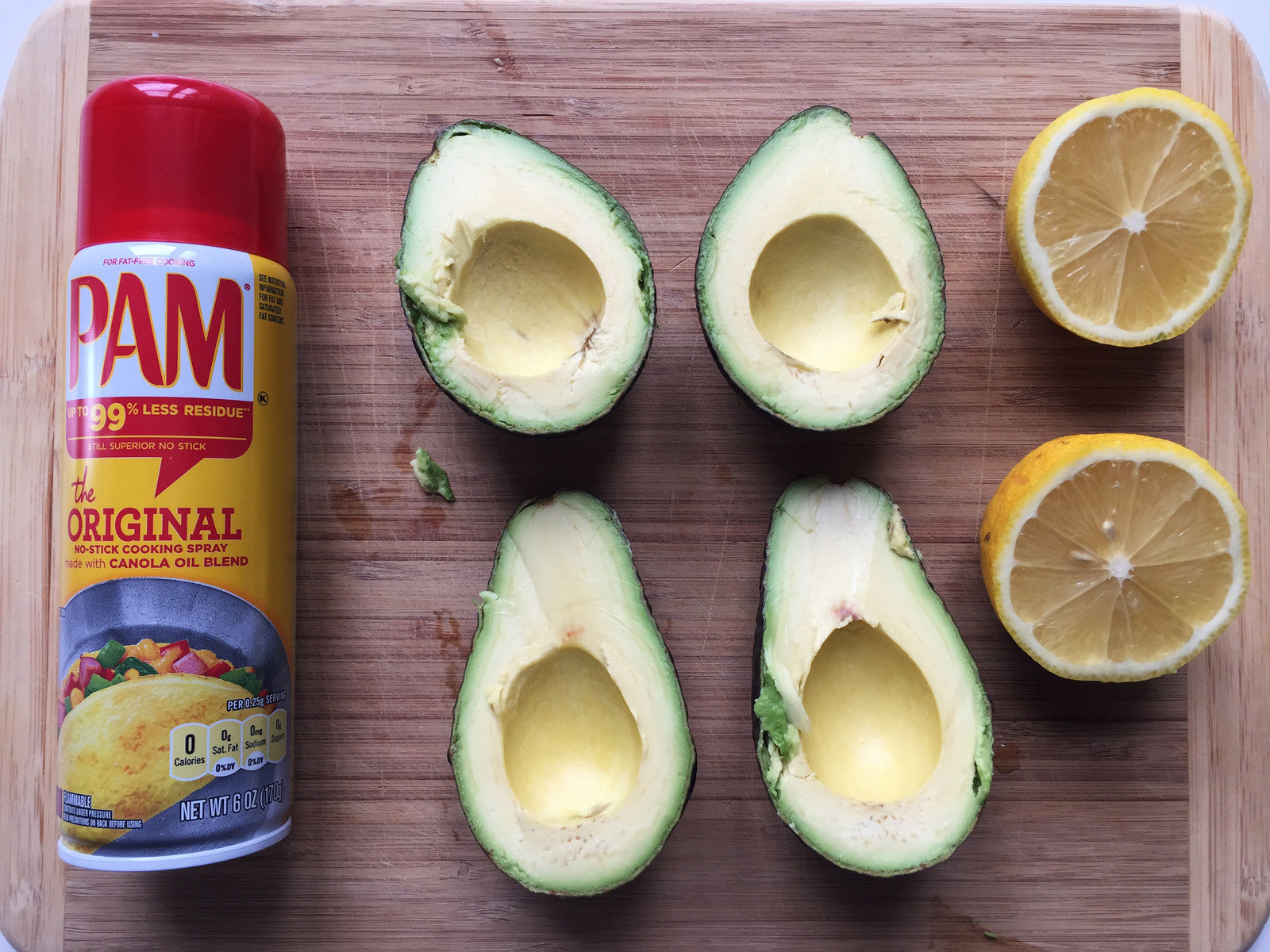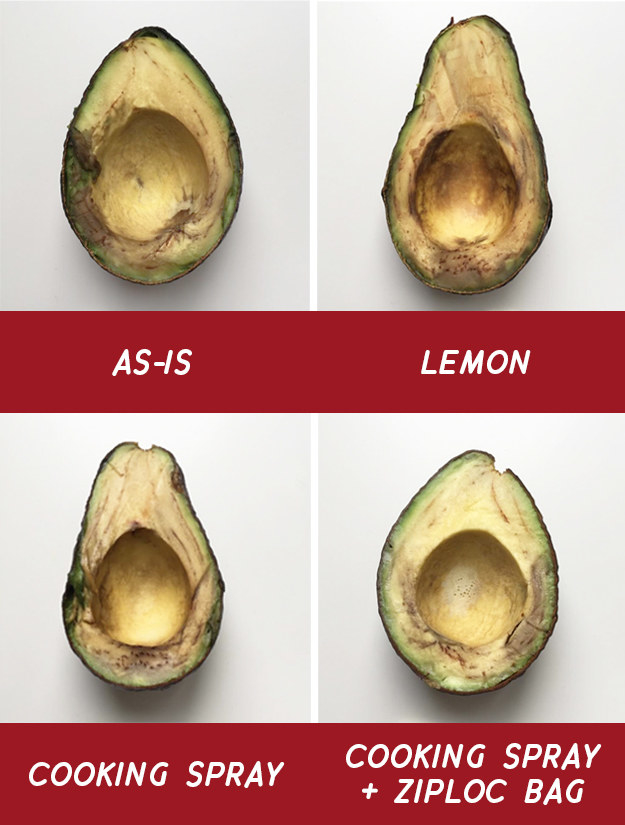 DID IT WORK? Meh. Not really.
THE RESULTS: The lemon seemed to make things worse, TBH. And the cooking spray on its own also didn't look like a huge success. The only one that worked slightly better was the cooking spray + Ziploc bag combo — but even that still browned quite a bit and the difference with the avocado half that was left alone wasn't that striking. We'll keep looking for that elusive perfect avocado preservation trick! —M.T.
5.
HACK #5: Make the world's easiest cake with boxed mix + soda.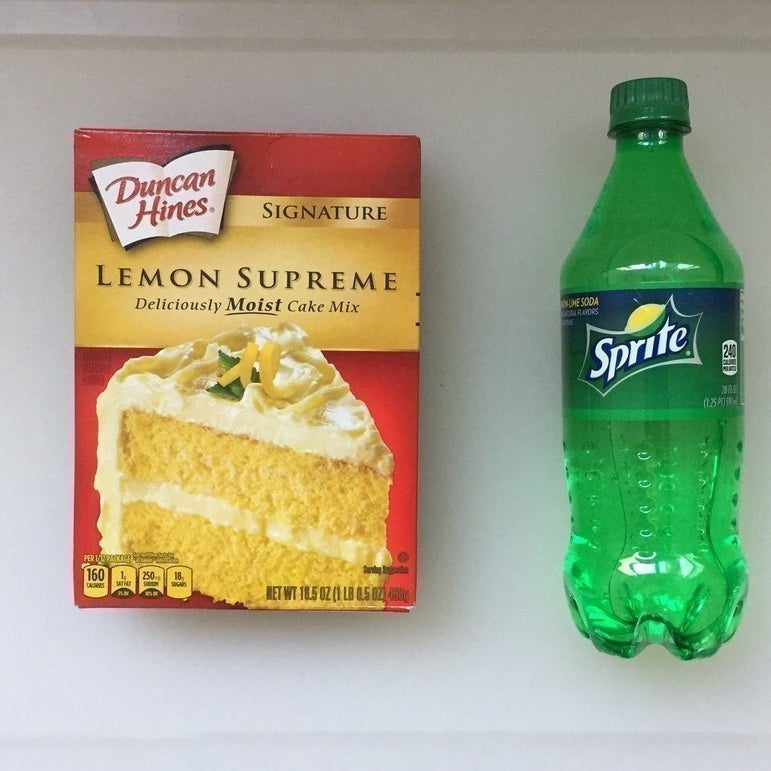 THE IDEA: If you're low on time, ingredients, and/or ~general motivation~, you can apparently sub the usual oil and eggs in cake mix for soda. Some pro-soda-cakers say that using soda instead cuts some of the fat from the cake, and — if you choose a low-cal or diet soda — some of the calories, too. (We opted for lemon cake + Sprite, but you can find even more combo suggestions here.)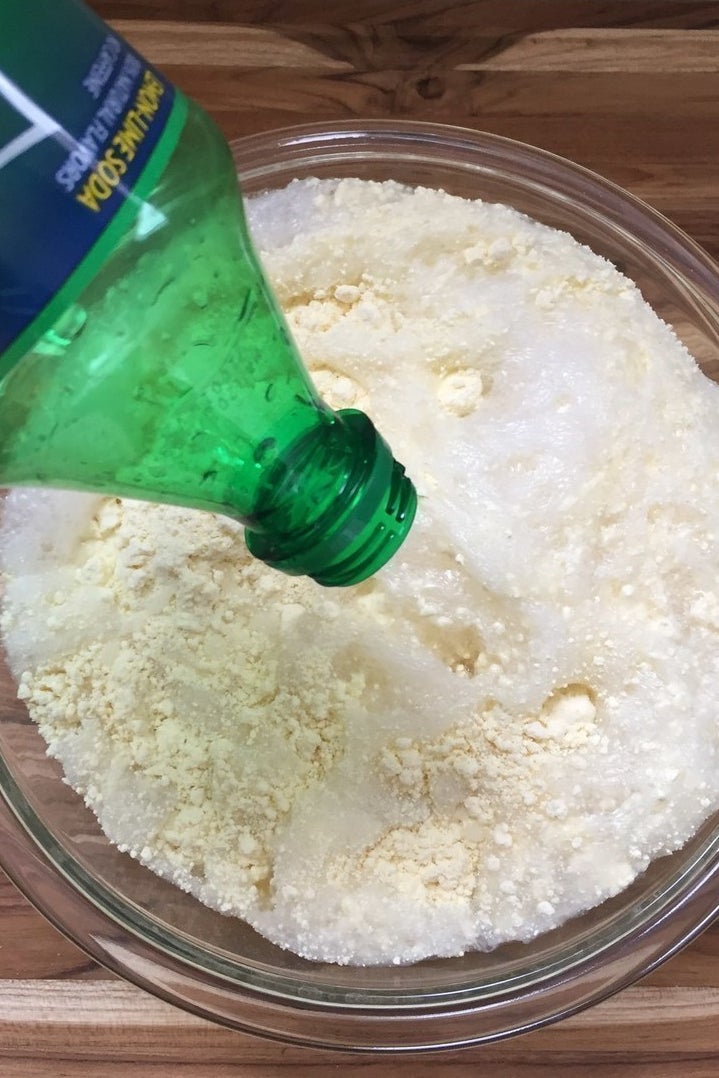 DID IT WORK? Yes, but it was gross. 😭
THE RESULTS: Boxed mix + soda will result in a what looks like a cake, but this cake sucked.* It was gummy, overly sweet, and never seemed to set correctly. Honestly? Don't do this — because the only thing worse than not having cake is having bad cake. If you've already got the boxed mix, go the extra step and get the eggs and the oil and make it right. —M.H.
*To make sure I wasn't being too harsh, I also made my husband try this because he's never met a dessert he didn't like. But he took one bite and said it tasted like "lemony wallpaper paste."
6.
HACK #6: Add cornstarch to scrambled eggs to make them creamier.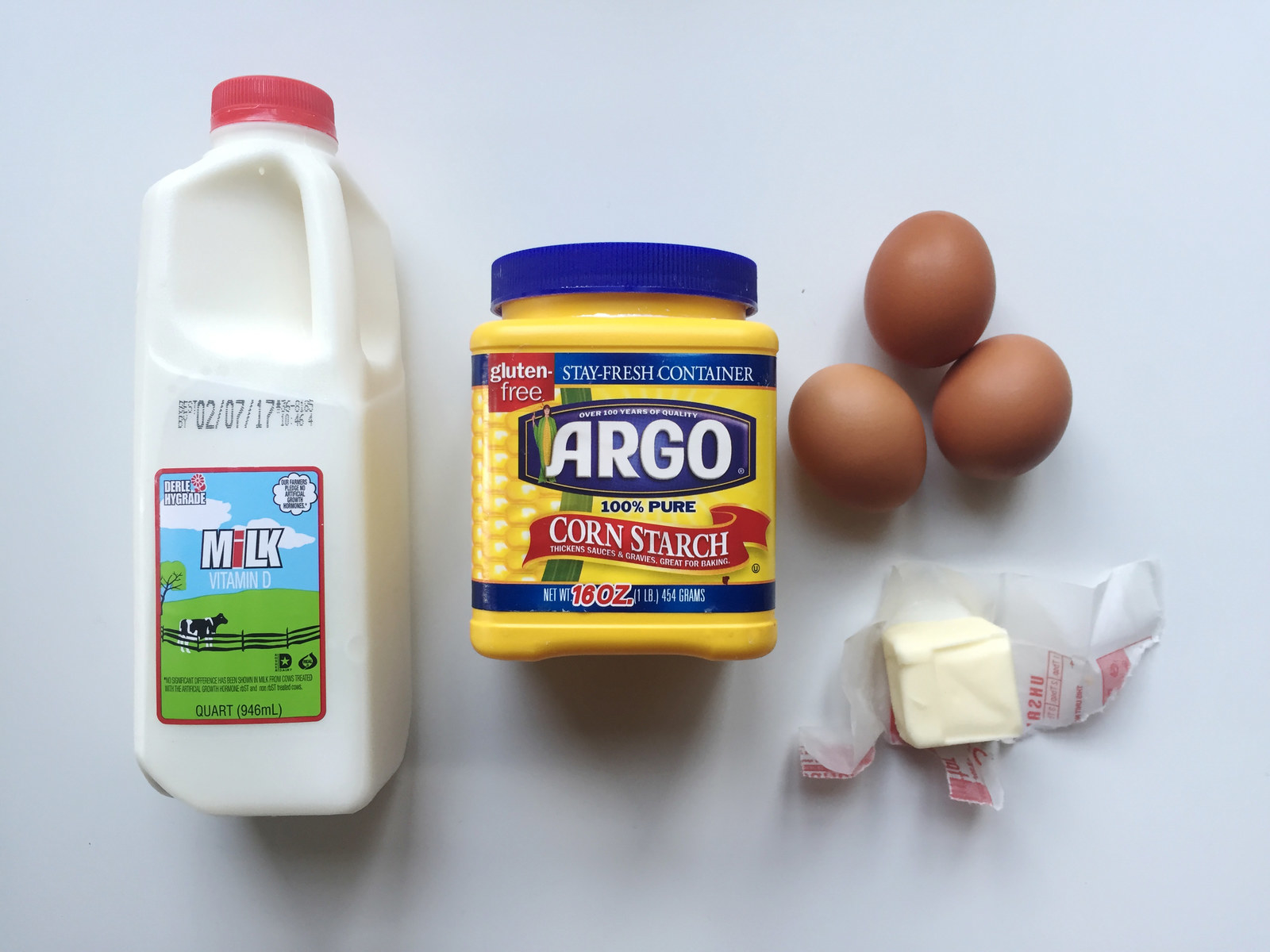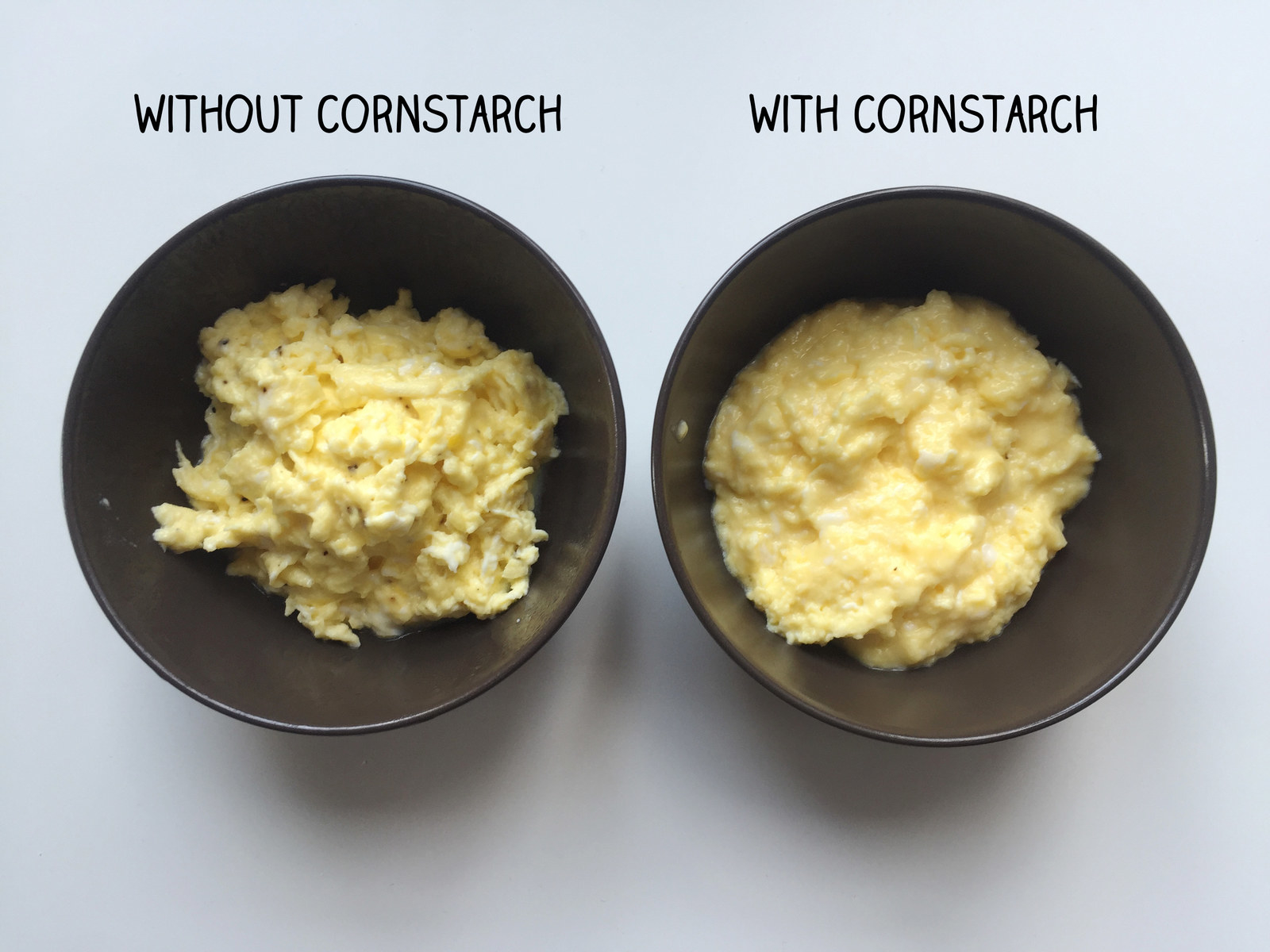 7.
HACK #7: Store greens with paper towels to make them last longer.
8.
HACK #8: Rub butter to the cut side of a slice of cheese to keep it from drying out.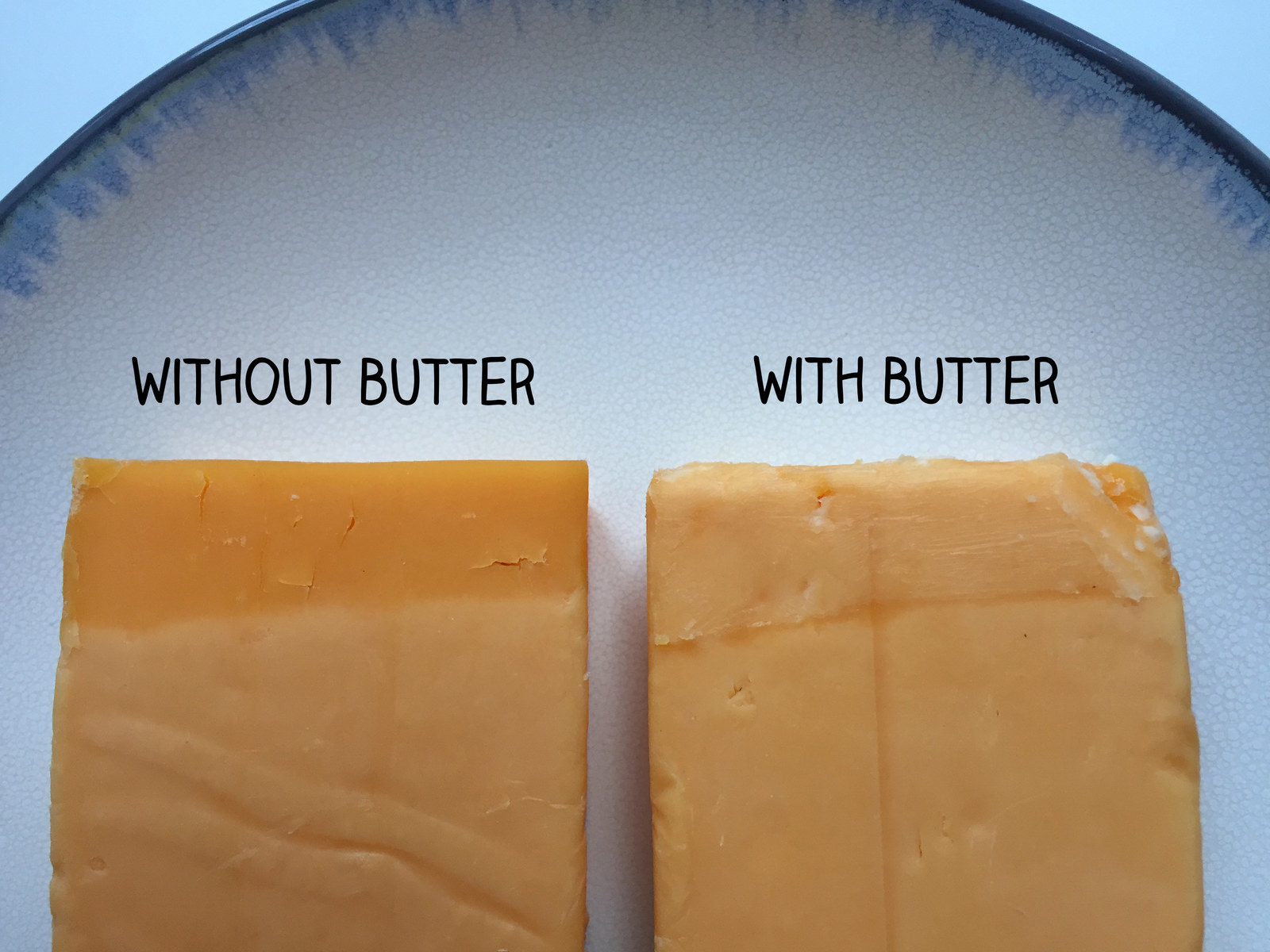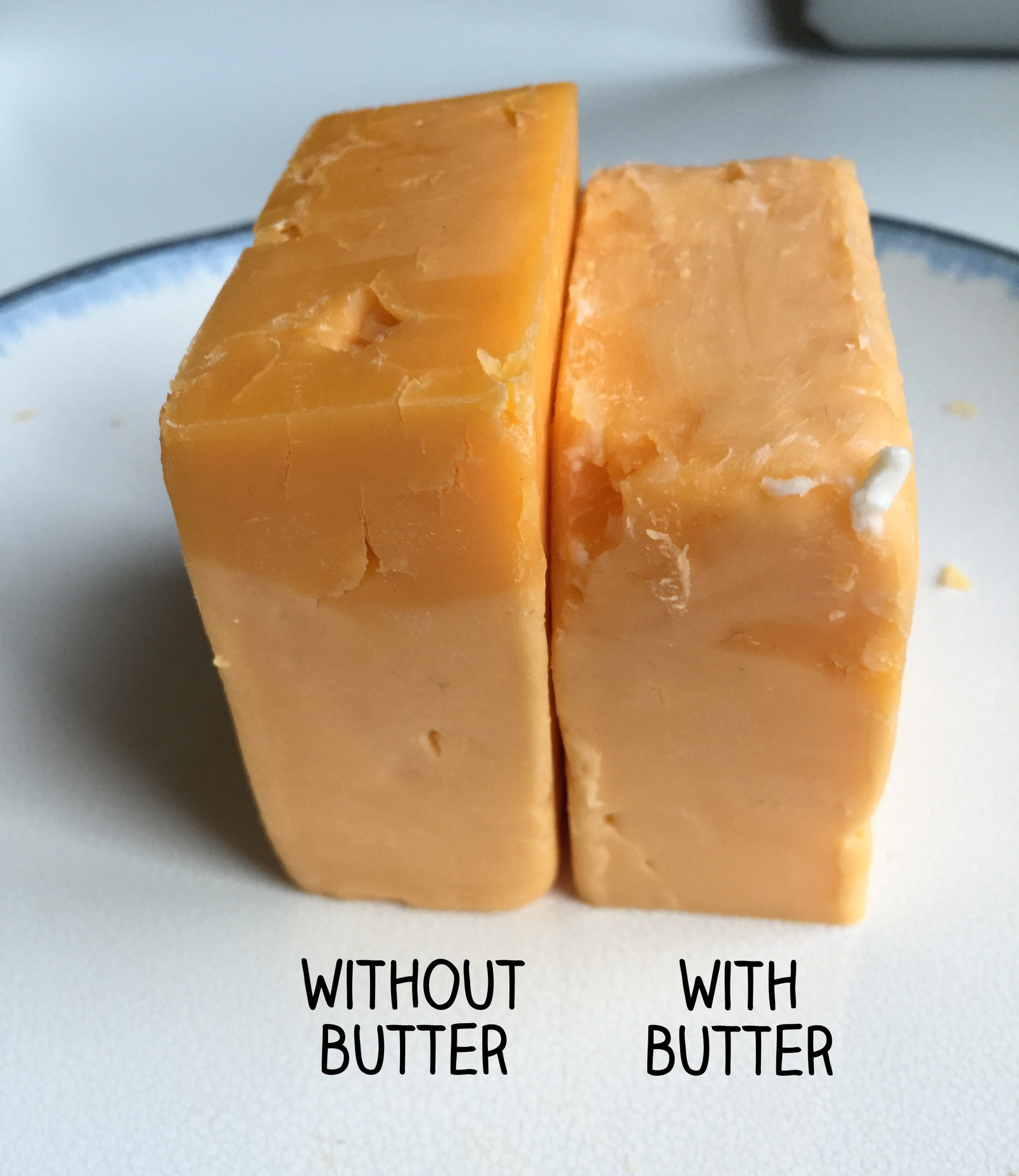 9.
HACK #9: Add vodka to a piecrust to make it flakier.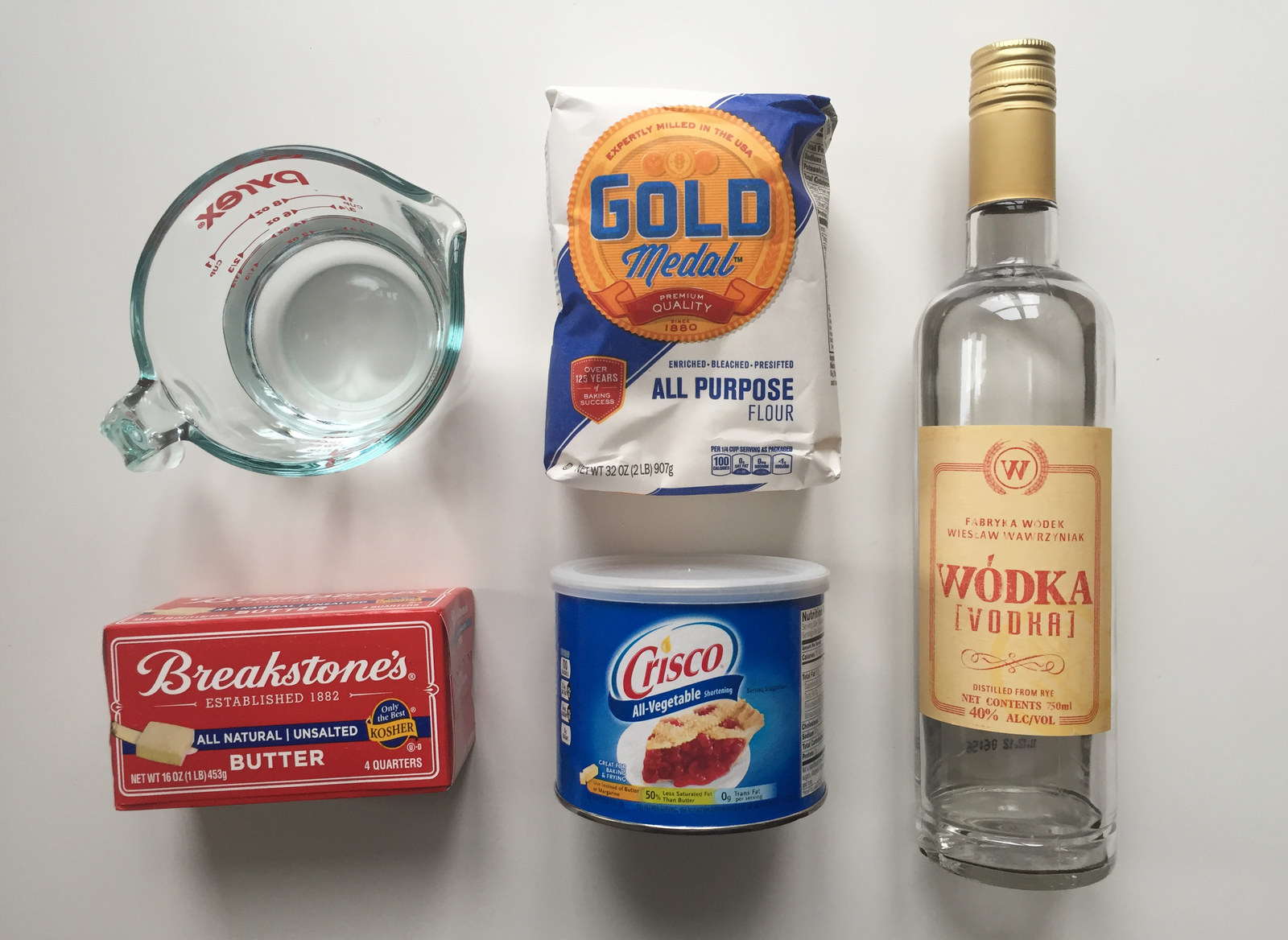 To really see if this pie dough was flakier than others, I also decided to bake a test pie using this recipe. It had ingredients and proportions very close to the one from America's Test Kitchen — but it only used water, instead of a water-vodka combo.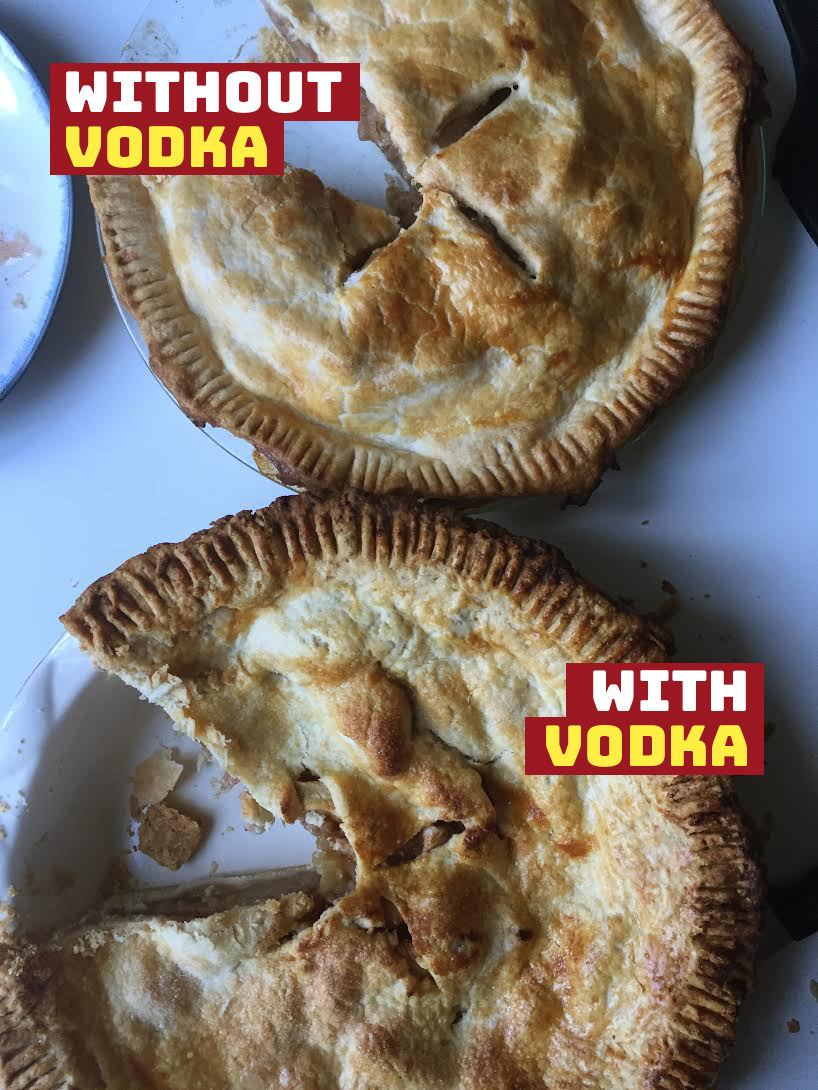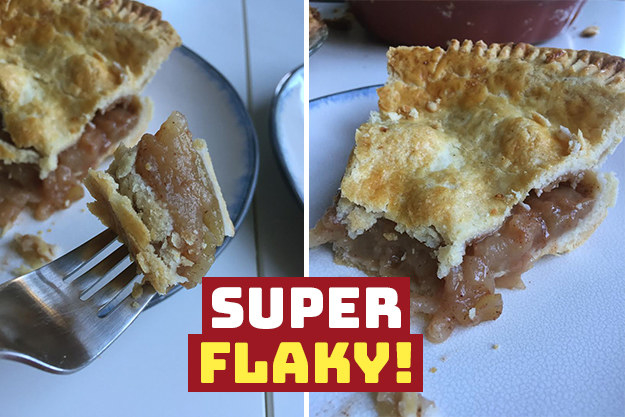 10.
HACK #10: Add mayo to cake batter to make it even better.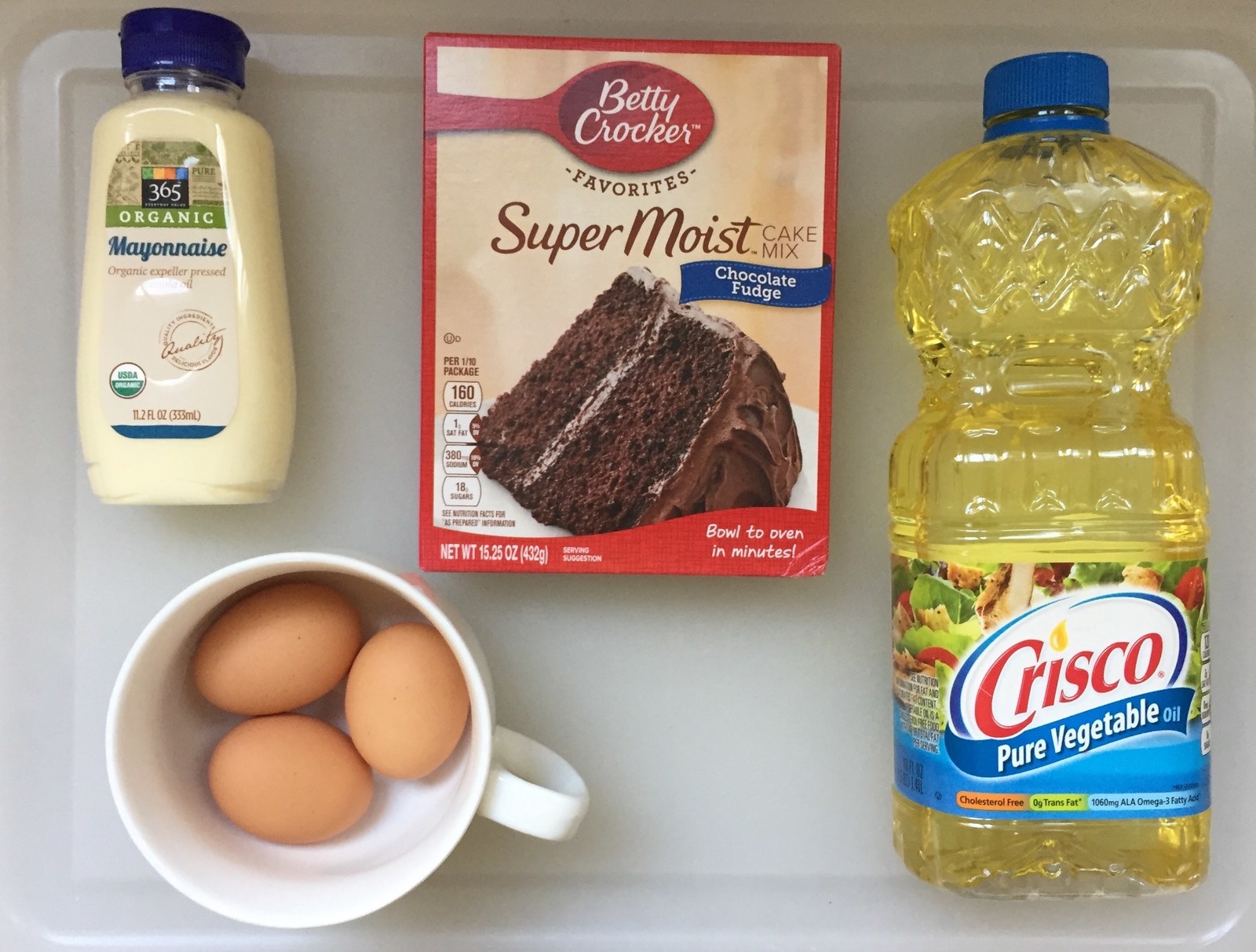 What's the best (and/or worst) Pinterest hack you've ever tried? Let us know in the comments below.