Here's the thing: I think American carrot cake is pretty good, but it'd be much better without all that cream cheese frosting.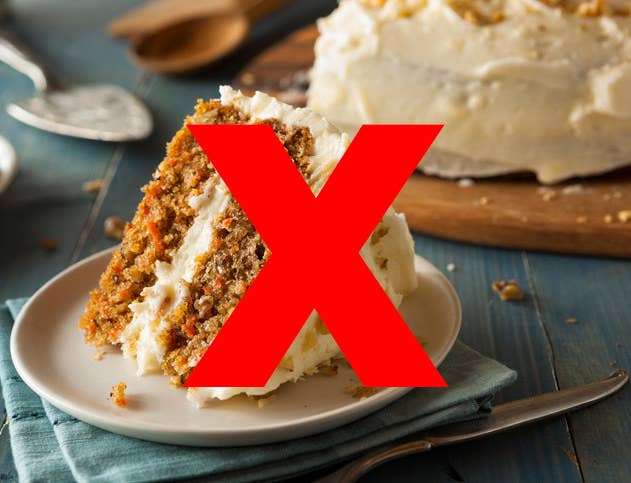 If you're like me, I found the perfect recipe for you. It's from Japan: The Cookbook, a gorgeous new book about Japanese cooking written by Nancy Singleton Hachisu.
It only has a handful of ingredients, not that much sugar (since carrots are already pretty sweet), and no frosting at all. It's amazing.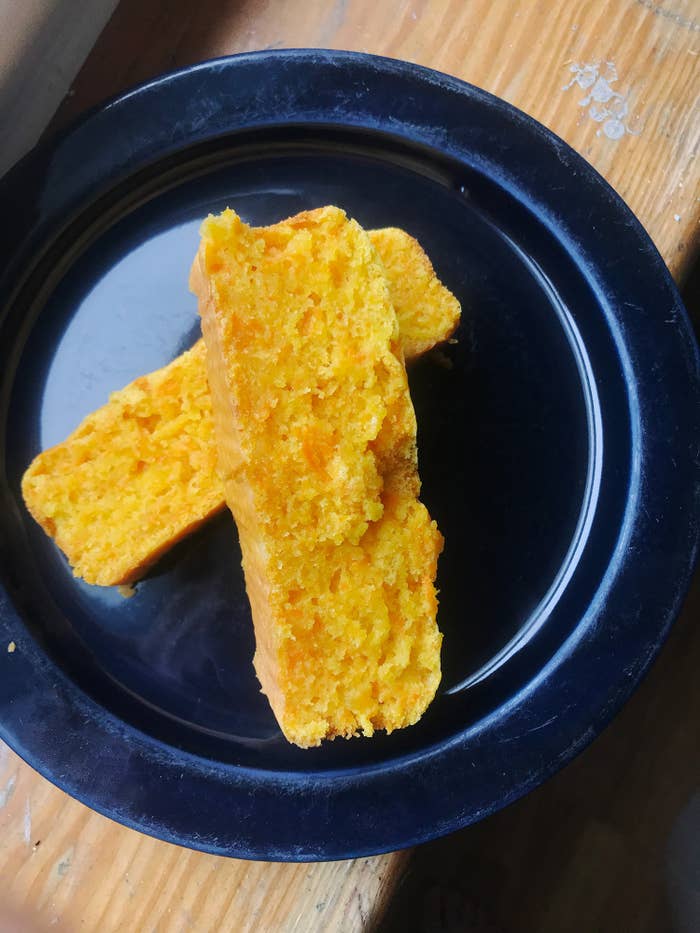 Here's the recipe if you'd like to make it at home:
JAPANESE NO-FROSTING CARROT CAKE
Makes 2 (2 x 4-inch/5 x 10 cm) loaves
INGREDIENTS
Butter, for greasing the pan
3⁄4 cup plus 1 rounded tablespoon (41⁄2 oz/130 g) unbleached cake our, plus more as needed
5 tablespoons organic granulated sugar
2 eggs, at room temperature, separated
6 tablespoons canola (rapeseed) oil
3⁄4 cup plus 2 tablespoons (51⁄3 oz/150 g) finely grated carrot
PREPARATION
Preheat the oven to 350°F (175°C/ Gas Mark 4). Line the bottoms with parchment paper and butter and flour 2 (2 x 4-inch/5 x 10 cm) loaf pans.
In a medium bowl, whisk together the flour, and sugar. Whisk the egg yolks into the oil until emulsified and whisk the mixture slowly into the flour and sugar to form a stiff batter. Stir in the carrot.
In a bowl, with an electric mixer, beat the whites until they form stiff but not dry peaks. Stir a quarter of the egg whites into the carrot batter to lighten, then carefully fold the rest of the whites into the batter, taking care not to deflate the whites. Scrape the batter into the pans.
Bake until a wooden skewer inserted in the center comes out clean, 20–25 minutes. Let cool in the pans on a rack for 5 minutes, then remove from the pans and cool directly on the rack. It is best the first day, but is also good for up to 2 days, wrapped well and stored at room temperature.
Adapted from JAPAN: THE COOKBOOK by Nancy Singleton Hachisu (Phaidon, $49.95 US/$59.95 CAN, April 2018)
For more delicious recipes, check out Japan: The Cookbook by Nancy Singleton Hachisu, which you can order here.