11 Recipes We Tried And Loved This Month
Here's what our editors and writers are making in their own kitchens.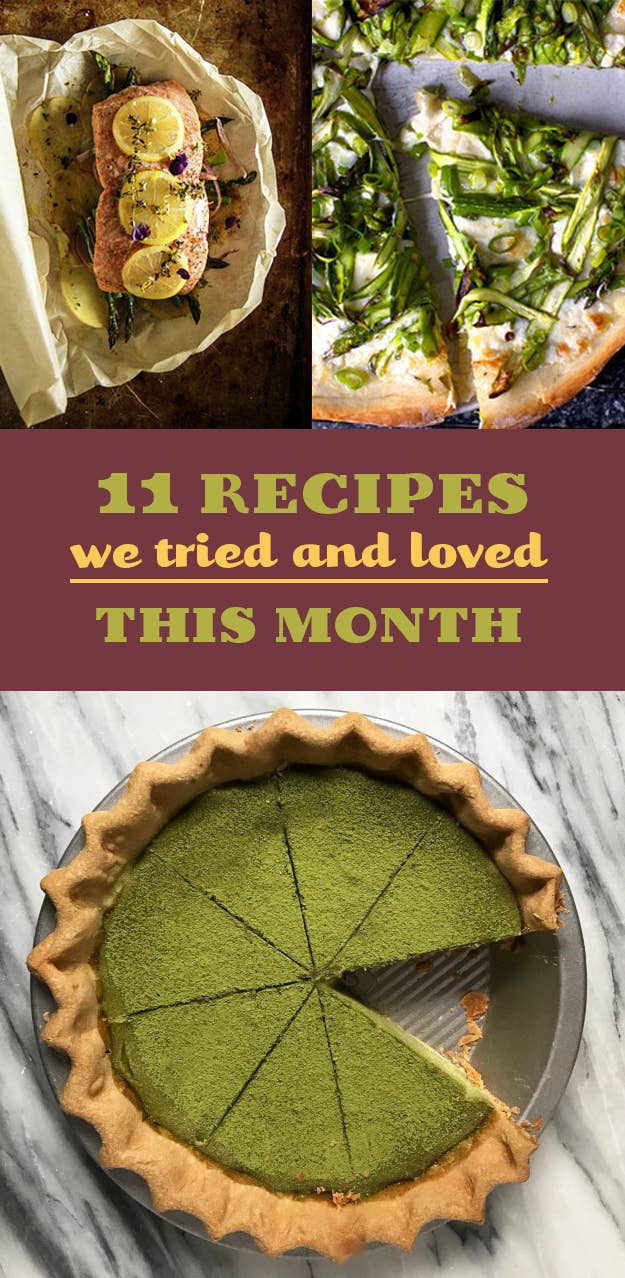 1.
Shaved Asparagus Pizza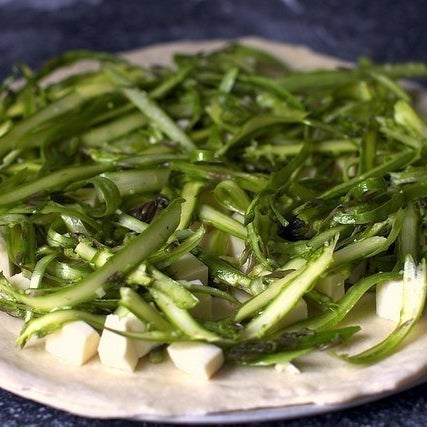 I've made Smitten Kitchen's asparagus pizza twice in two weeks even though asparagus still costs like $14 a stalk here in NYC because it is that good.
I thought shaving the asparagus stalks would be huge pain but it truly takes like 10 minutes max (even with my kind of crappy peeler) and creates this crunchy-earthy-amazing topping that I can't stop thinking about. That's about as hard as this recipe gets, especially if you use store bought pizza dough like I did.
Hot tips: The cheeses are very forgiving — I followed the recipe and used Parmesan and mozzarella the first time, and then the second time I tried Romano and Gruyère, which were also excellent. Someone in Smitten Kitchen's comment section said they snuck a little layer of ham under the asparagus, which is probably euphoric. There's also talk in the recipe of cracking some eggs on top, which would be a pretty perfect June brunch!" —Rachel Christensen
Get the recipe here.
2.
Classic Pound Cake With Macerated Strawberries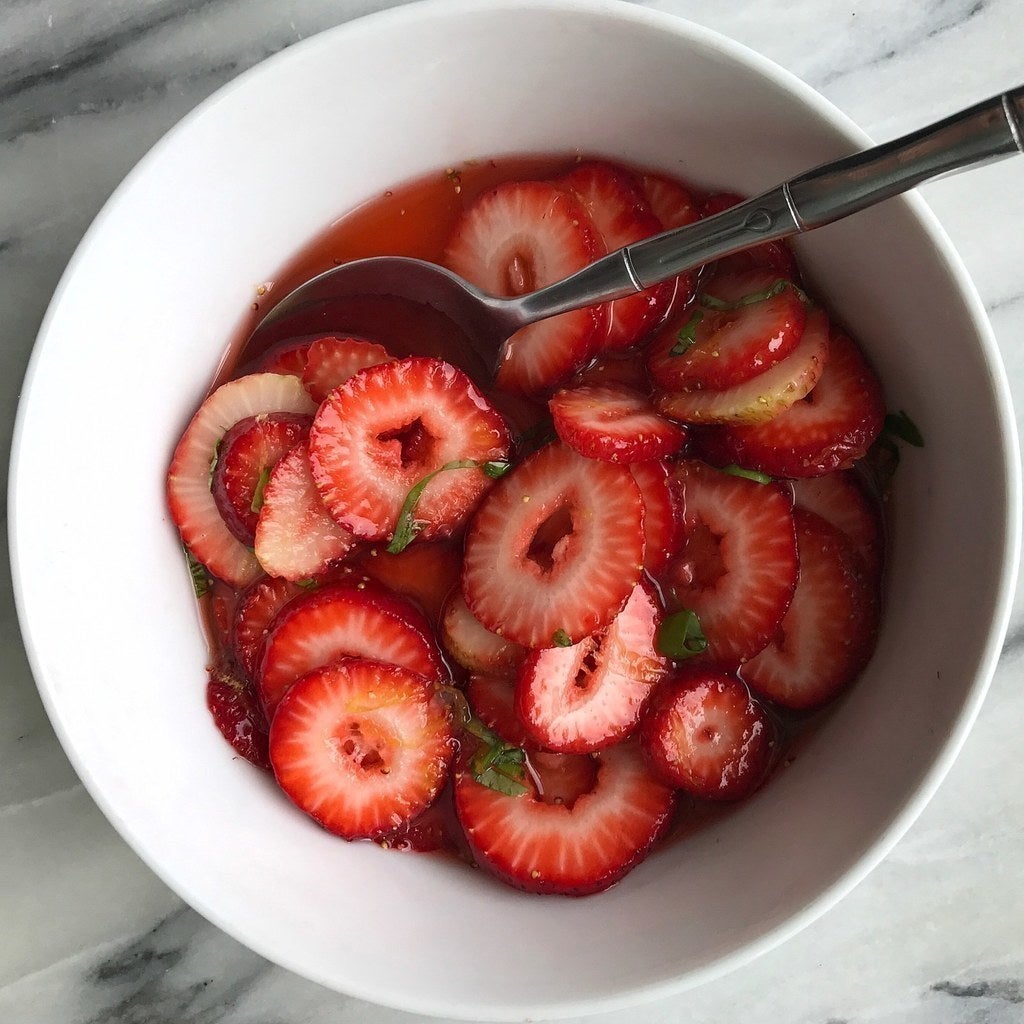 This cake is the perfect canvas to celebrate the beginning of berry season. It's dense and moist, and it soaks up all the wonderful fresh berry juices. I topped mine with sliced strawberries macerated in sugar, lemon juice, lemon zest, and chopped basil. Just toss it all together and let it sit for about 30 minutes before serving. The strawberries give off a flavorful juice that is perfect for pouring over the cake. Serve it with whipped cream and you have the perfect summer dessert. —Jesse Szewczyk
Get the recipe here.
3.
Parchment-Baked Salmon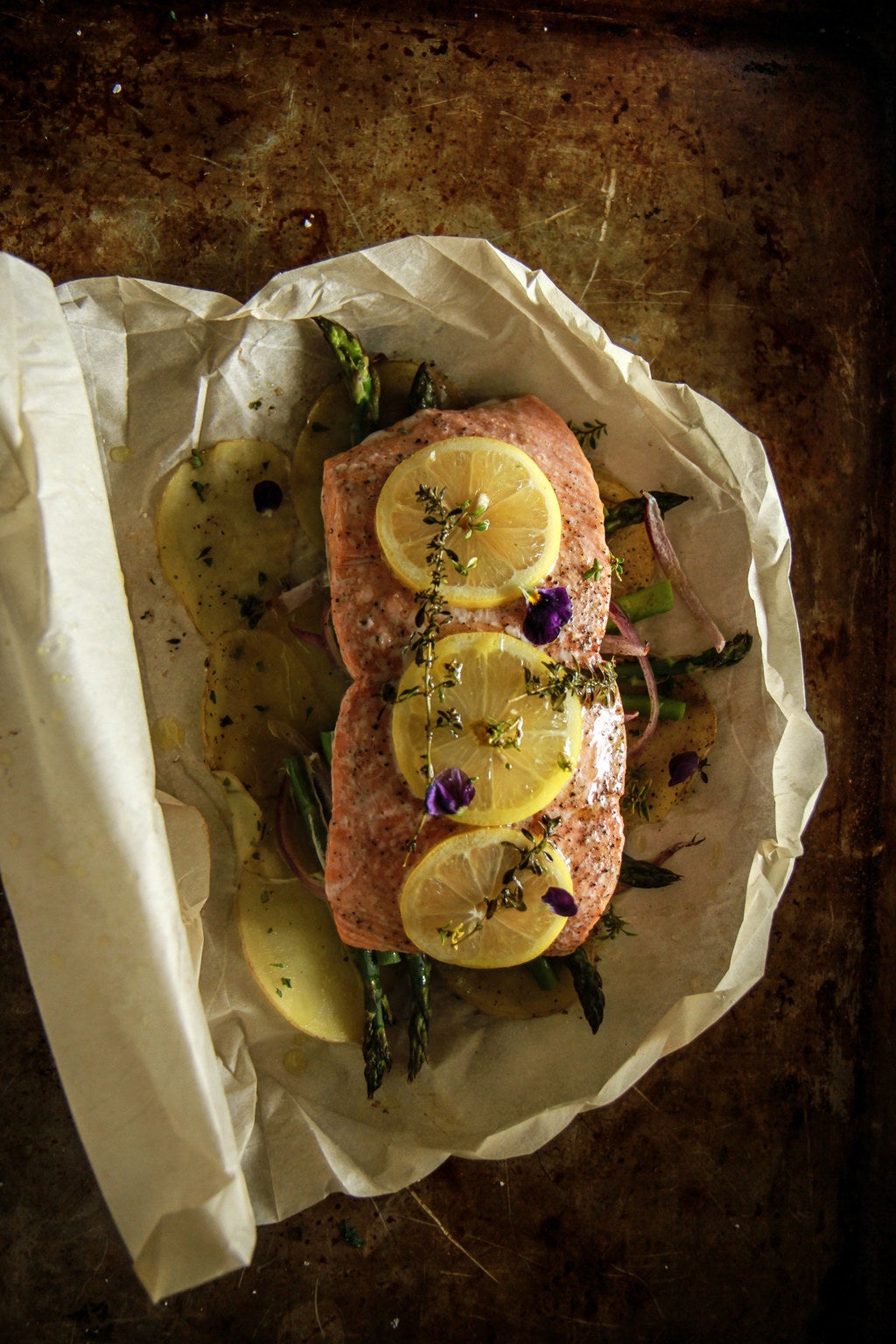 I made this salmon with potatoes and asparagus en papillote. Despite the fancy French name, this meal with insanely easy to make. It was as simple as chopping up some veggies, laying them on a piece of parchment paper, placing a piece of salmon on top, and drizzling the whole thing with some olive oil, salt, and pepper. The result was perfectly cooked salmon that tasted amazing. I think this is an awesome recipe for anyone who is afraid of cooking fish, because it really was so easy (and there was virtually no clean-up) —Hannah Loewentheil
Get the recipe here.
4.
Rustic White Bread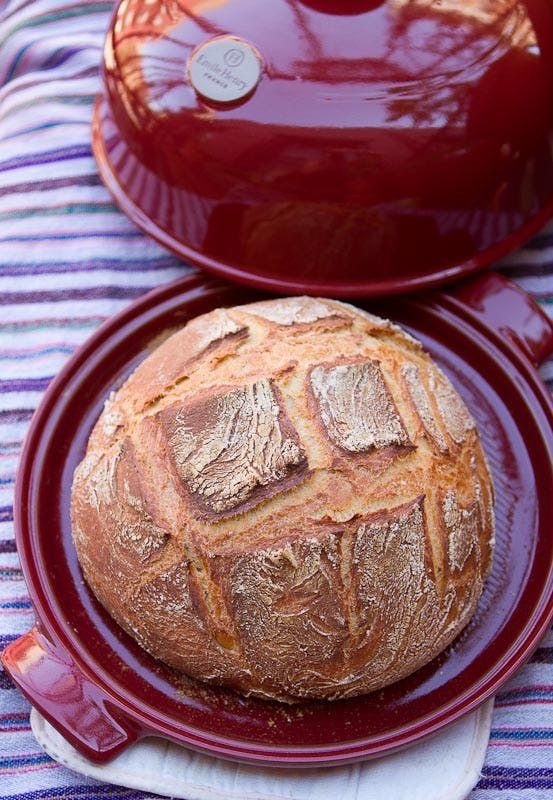 5.
Cheesy Buffalo Chicken Spaghetti Squash Bowls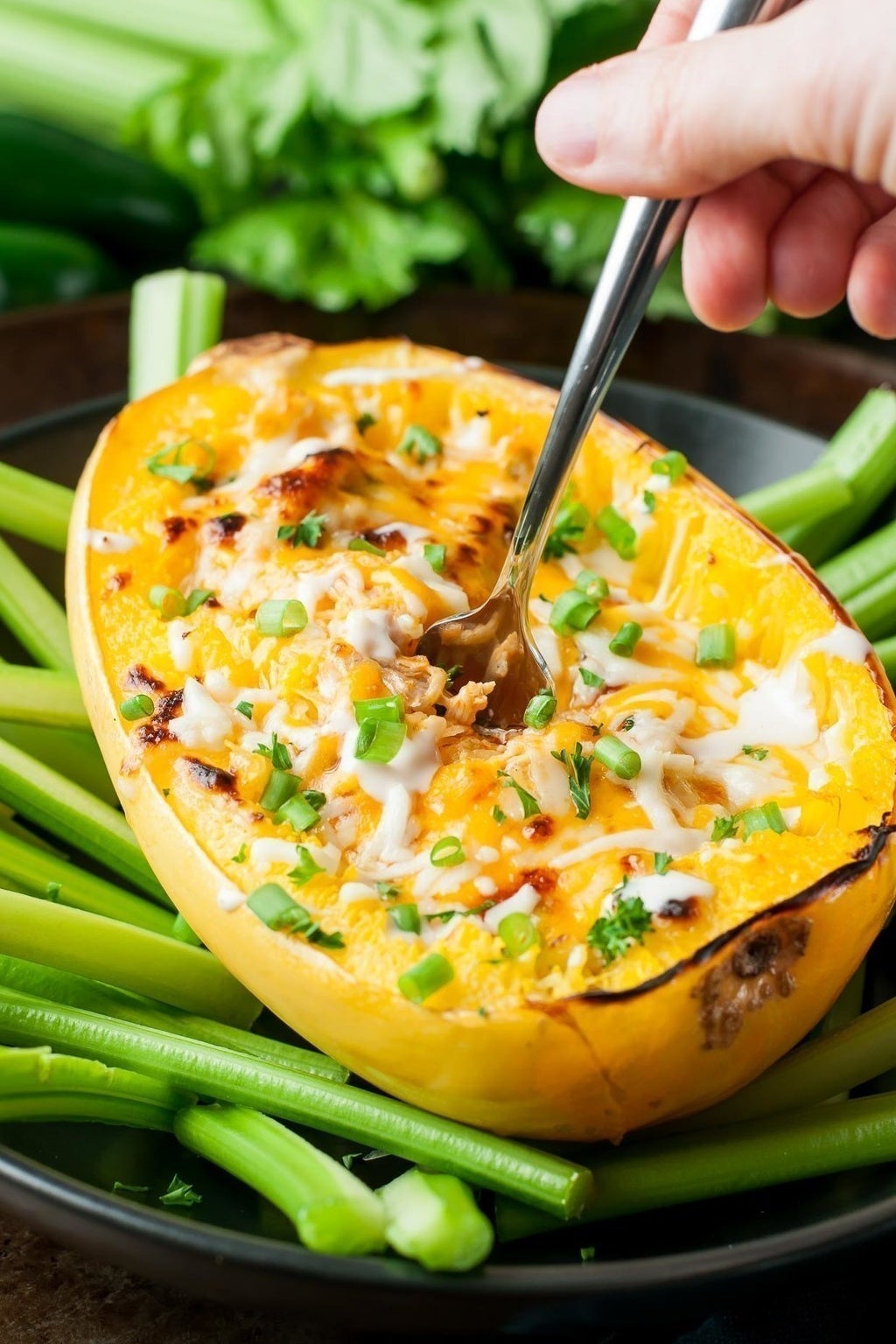 These are super easy to make and healthy! I make a lower-calorie version that doesn't include the butter or dressing and substitutes in low-fat mozzarella. It's very filling and is great if you are trying to cut down on calories but still eat something that tastes good and satisfying. —Taylor Miller
Get the recipe here.
6.
Caramelized Brown Butter Rice Krispie Treats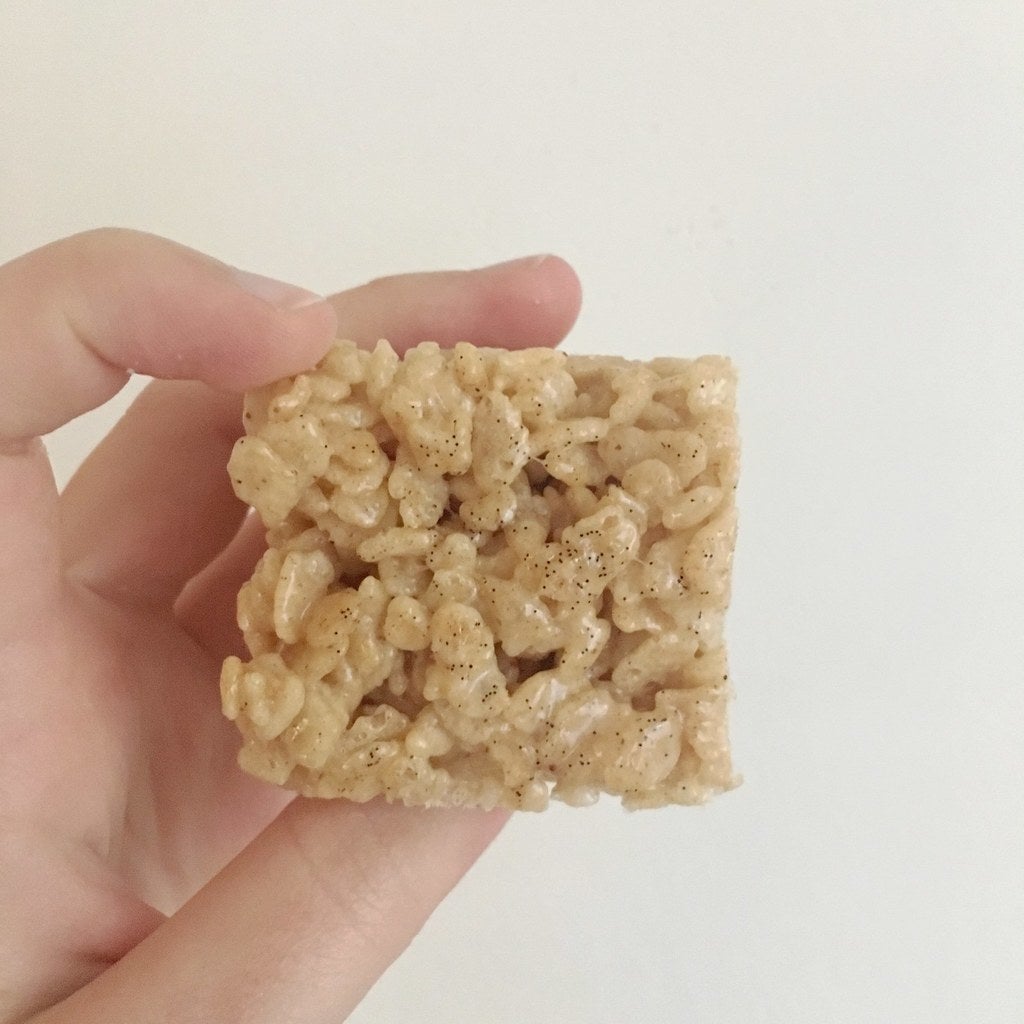 Every time I bring these to a party, and I've done it three times now, it's the same: Guests go for all the other desserts first, until someone decides to take pity on the plate of Rice Krispies Treats. Then they go back for a second one, and loudly exclaim "What is in these?" or "These are NOT normal Rice Krispies Treats." Others start to try them, and the plate is empty before the end of the night.
It's hard to describe how these taste, besides wonderful. They're not caramel flavor, just caramelized. The ingredients are the same three you're used to, although with adjusted proportions. (Because I add vanilla to any dessert I make, I usually add a teaspoon of vanilla, and sometimes brush the tops with vanilla bean paste — but they're still mind-blowing without.)
You do brown the butter in the beginning, which is slightly challenging, but as long as you follow the directions and keep stirring it frequently, you'll be able to notice the changes in the butter's stages, until it settles to a caramelized nut brown. It will smell wonderful.
After that, it's just the marshmallows (which you caramelize a bit, too), and the Rice Krispies. Before you know it you're pressing the treats into a pan with wax paper — if you can stop stuffing your mouth with gooey bites before they've cooled. They take me about 25 minutes from cold butter to wax-paper press, despite the recipe's 15-minute claim, which is still pretty fast for a baked good. But if you decide to do 'em for a bake sale, maybe hand out bite-sized samples, because no one will believe you until they actually try 'em. —Natalie Brown
Get the recipe here.
7.
Funfetti Cake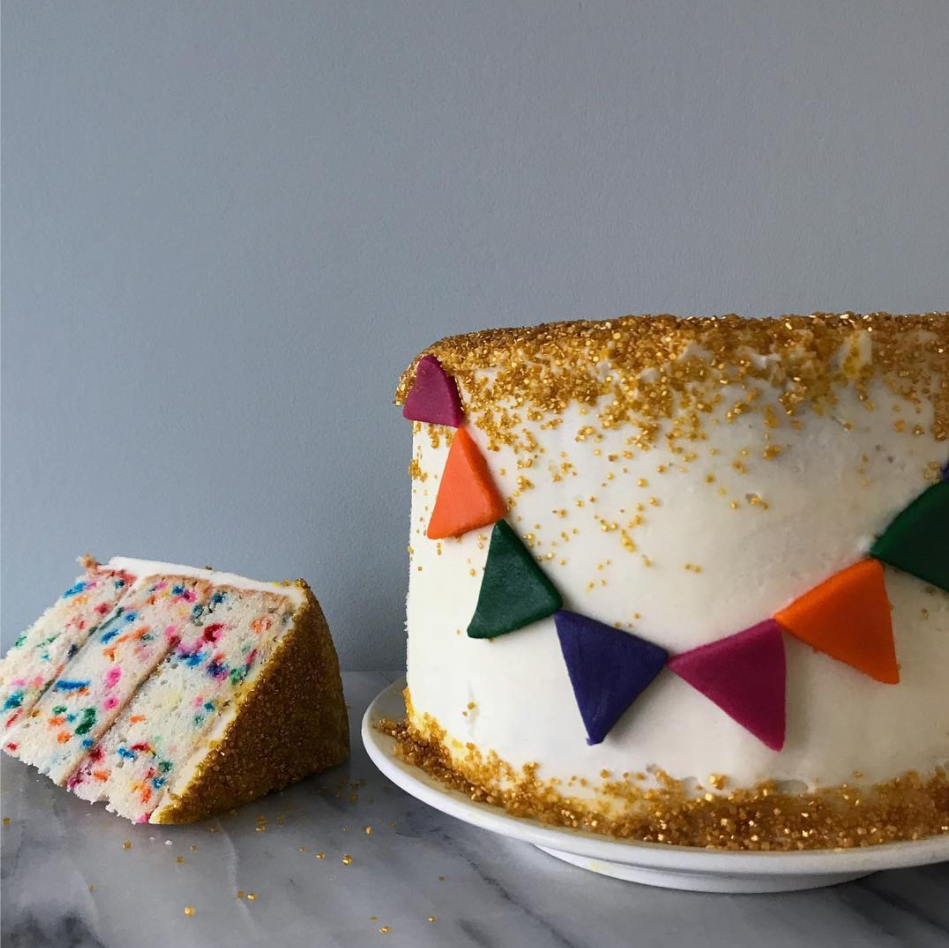 8.
Berry Torte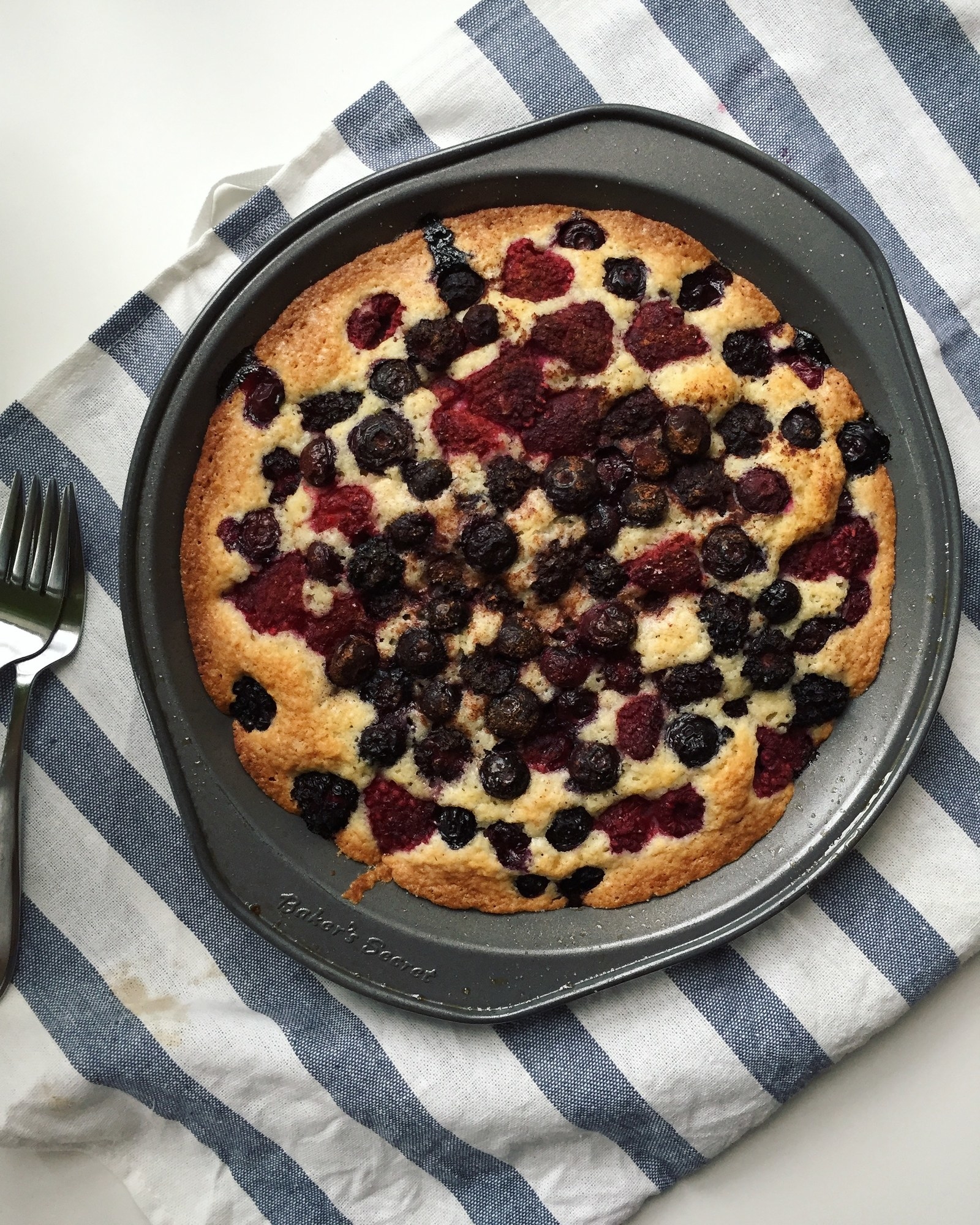 9.
Paleo Banana Nut Muffins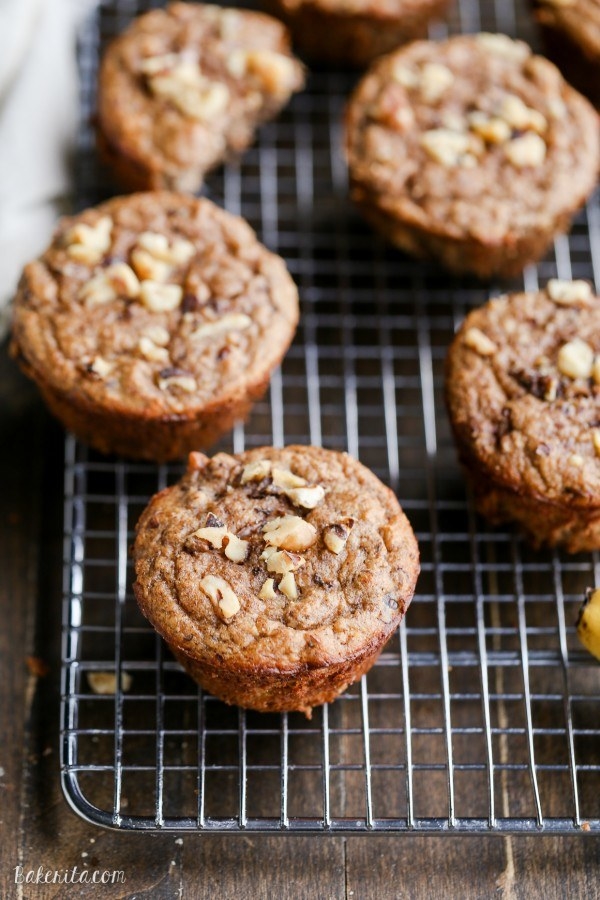 10.
Vegan "Bacon" and Cabbage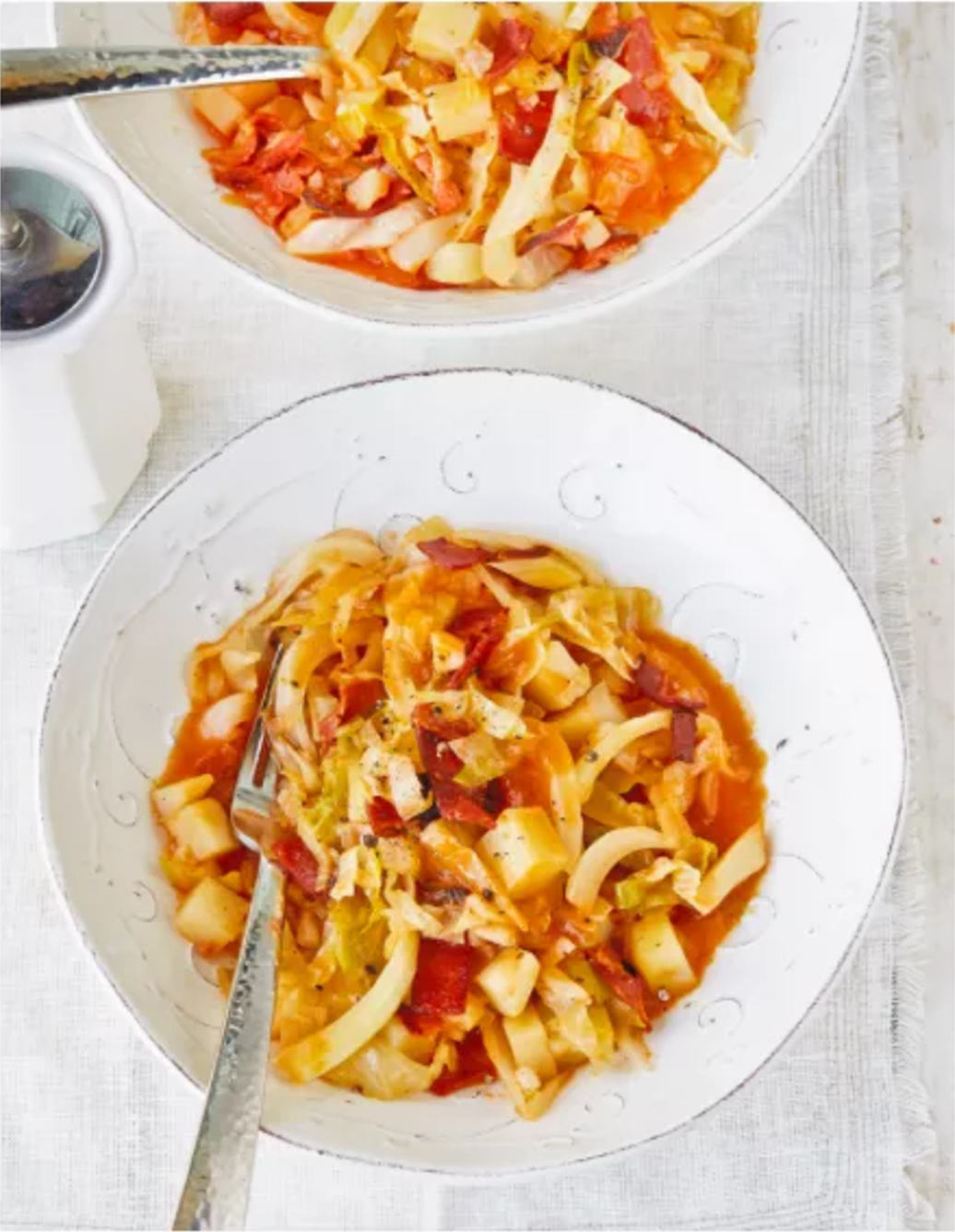 11.
Matcha Pie