Here's What You Should Eat For Dinner
Fresh and flavorful: Lemon-garlic shrimp with white beans and kale.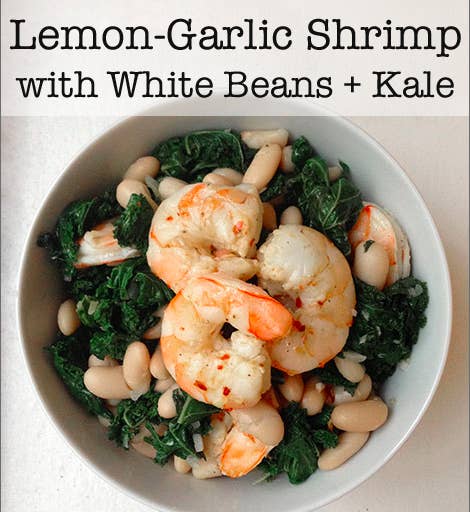 Lemon-Garlic Shrimp with White Beans and Kale
Recipe by Melissa Harrison
Serves 4
INGREDIENTS
For the shrimp:
1 pound large shrimp, peeled and deveined, tails removed
2 tablespoons olive oil
2 garlic cloves, minced
1/2 lemon, juice and zest
1/2 teaspoon crushed red pepper flakes (optional)
Kosher salt and pepper to taste
For the white beans + kale:
2 cans cannellini beans, rinsed and drained
1 large bunch kale, leaves removed from stems and roughly chopped
3 tablespoons olive oil
2 garlic gloves, minced
1 onion, diced
Juice of half a lemon
Kosher salt and pepper to taste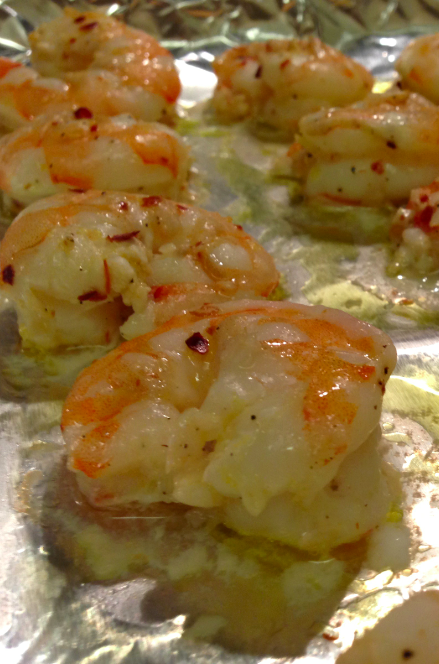 PROCEDURE
1. Preheat the oven to 375° F. In a large bowl, combine olive oil, lemon juice, zest, minced garlic, chili flake, and salt and pepper. Add shrimp and toss until they're evenly coated. Arrange shrimp in a single layer on a baking sheet and bake for 8 to 10 minutes, or until they're cooked through.
2. In a large pot or dutch oven, heat 3 tablespoons olive oil over medium heat. Add diced onion and sauté for 2 to 3 minutes. Add minced garlic and sauté for an additional 30 seconds — stirring frequently and being careful not to burn as garlic burns easily. Add the chopped kale, then toss on the lid for 2 to 3 minutes so the kale can start to wilt down. Remove lid, stir, add salt and pepper to taste, and sauté for another 3 to 4 minutes. Pour in the cannellini beans and cook for another minute or two, just until they're warmed through. Squeeze in juice of 1/2 lemon.
3. Serve everything together — and enjoy!
Extra notes:
• If you prep all of your ingredients beforehand, you should be able to cook the kale and beans in roughly the same time it takes for the shrimp to bake in the oven.