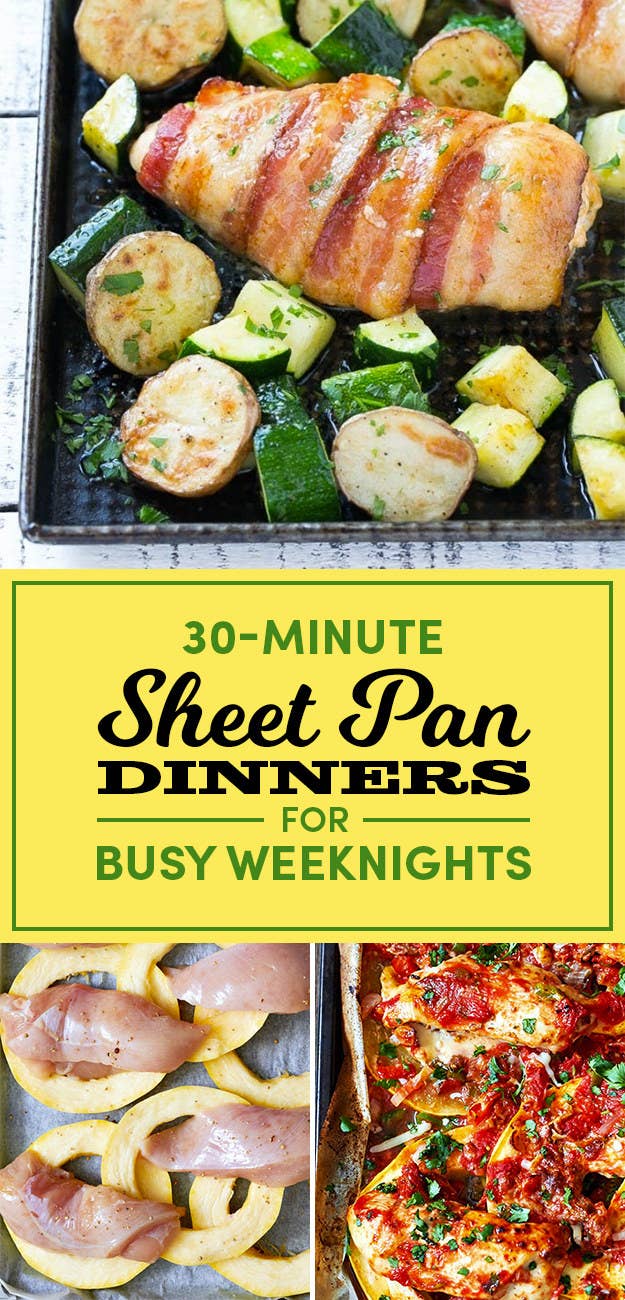 1.
Chicken fajitas that don't need anything but tortillas + the ingredients that bake on the pan.
2.
A pizza that you can divide evenly and let everyone top with their choice of meat and veggies.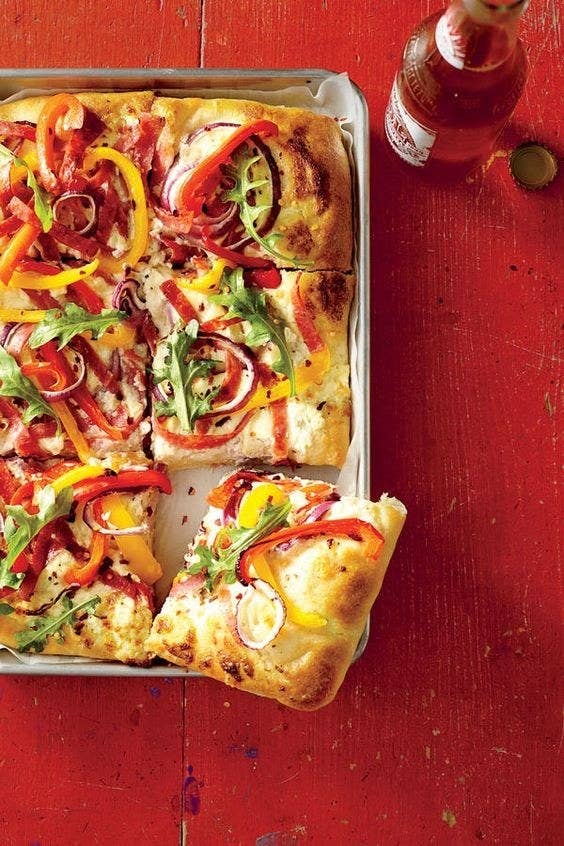 3.
Vegetable-quinoa-tahini bowls that let you simultaneously taste the rainbow and clean out your fridge at the same time.
4.
Sweet and Sour-ish Shrimp dressed in a simple 4-ingredient sauce.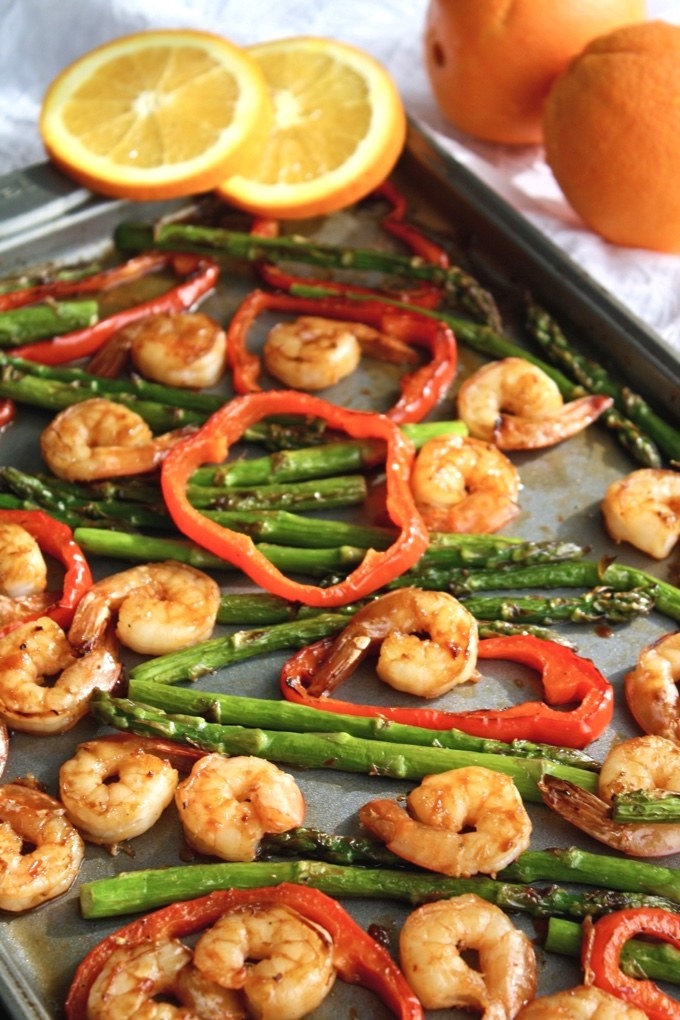 5.
Immersion-blender carrot soup that strikes the perfect balance between oven-roasted flavor and true convenience.
6.
Three-ingredient* pork chops that you don't have to remember to marinate ahead of time.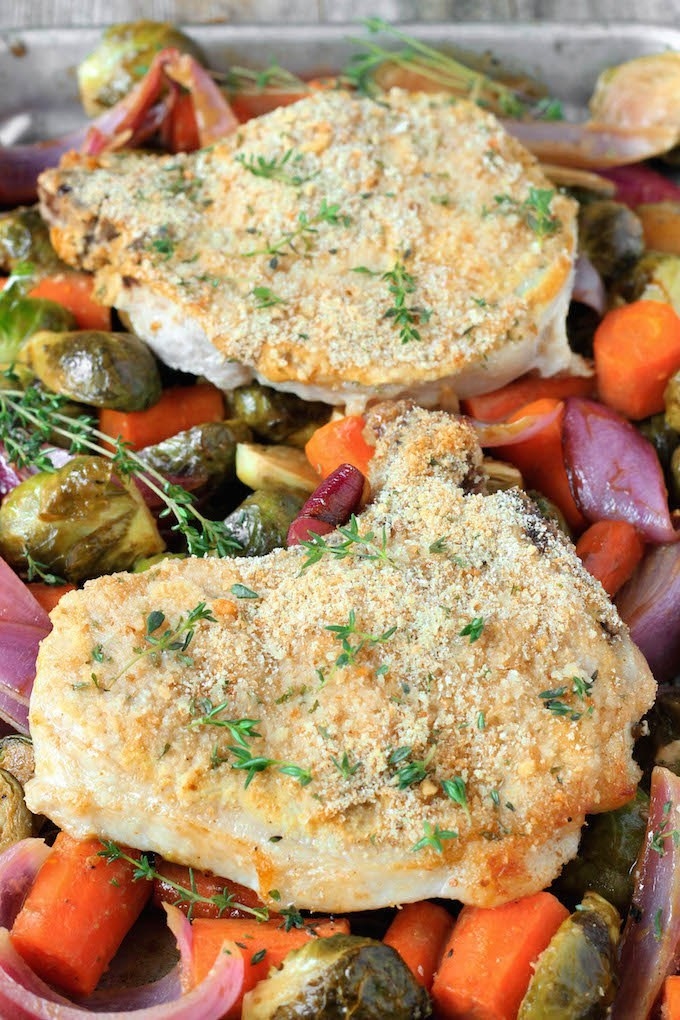 7.
Fresh salmon topped with pecans that toast as the vegetables roast.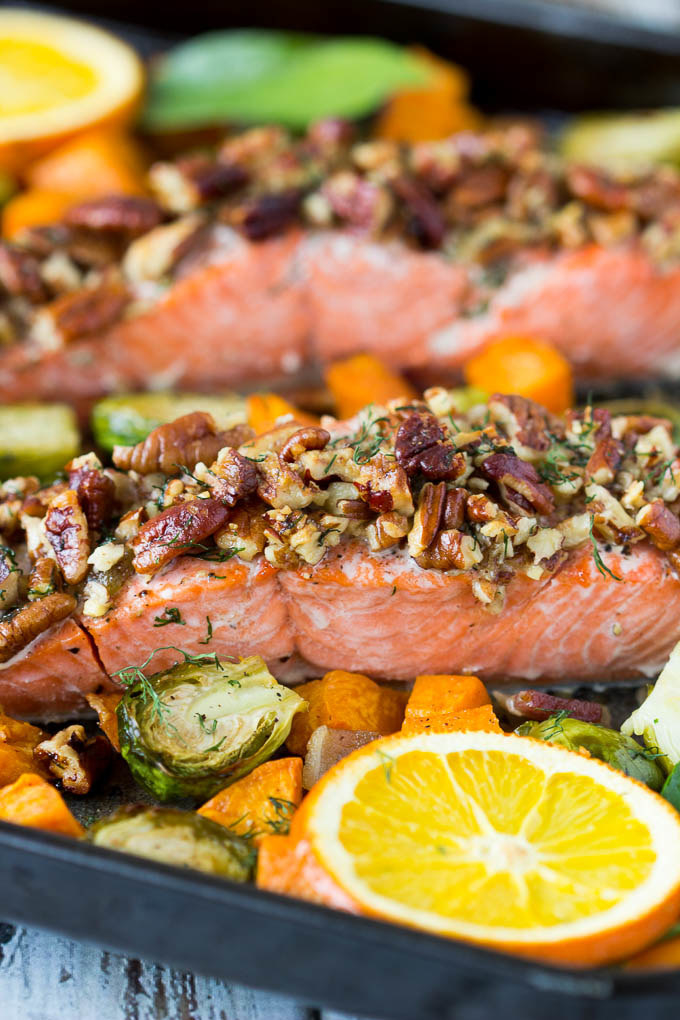 8.
Cauliflower that, with the help of mushrooms, croutons, and gruyére, feels like a fancy grilled cheese that you eat with a fork.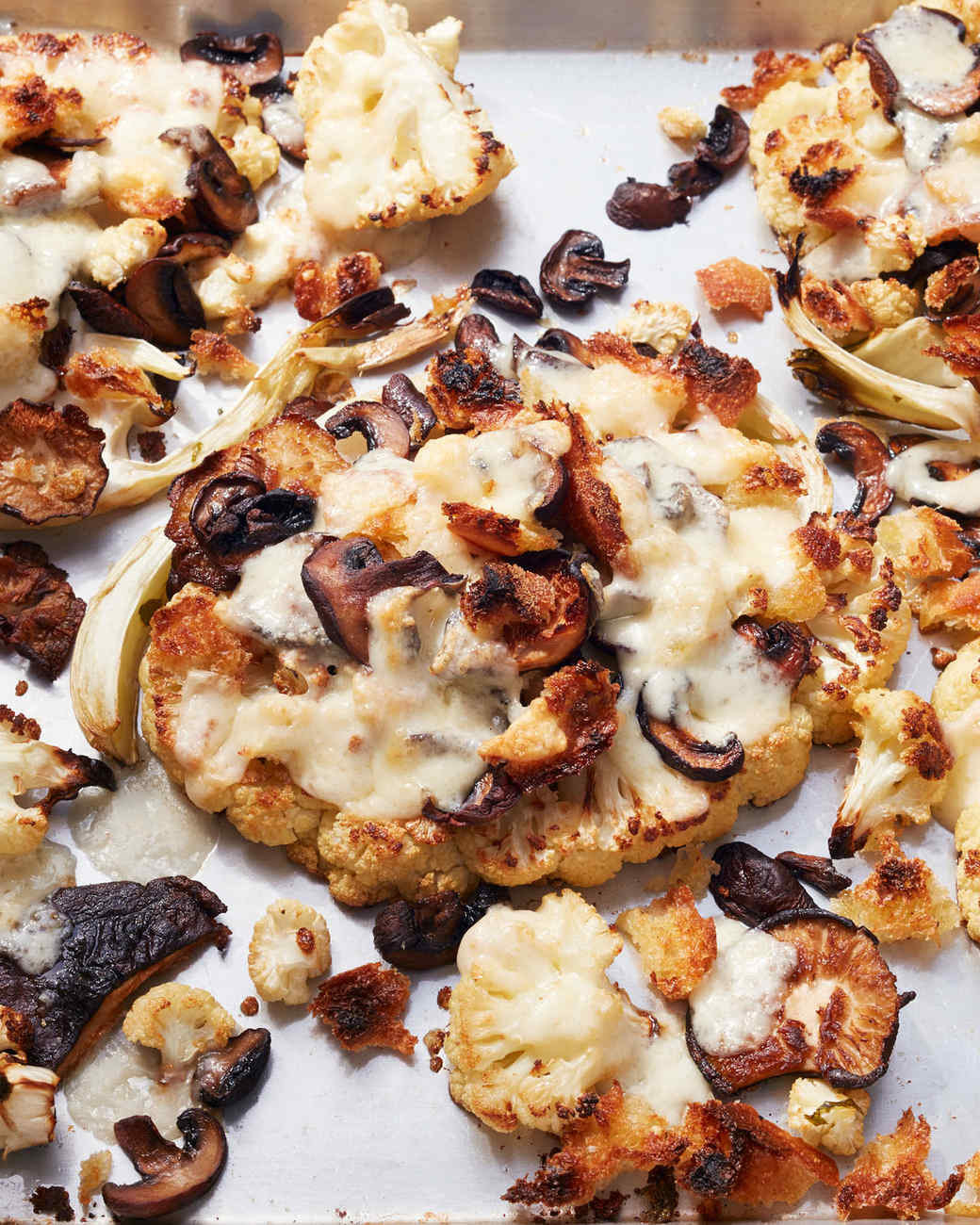 9.
Buffalo chicken drizzled with a 20-second microwave sauce that's accompanied by whatever ranch-flavored vegetables you or your family prefer.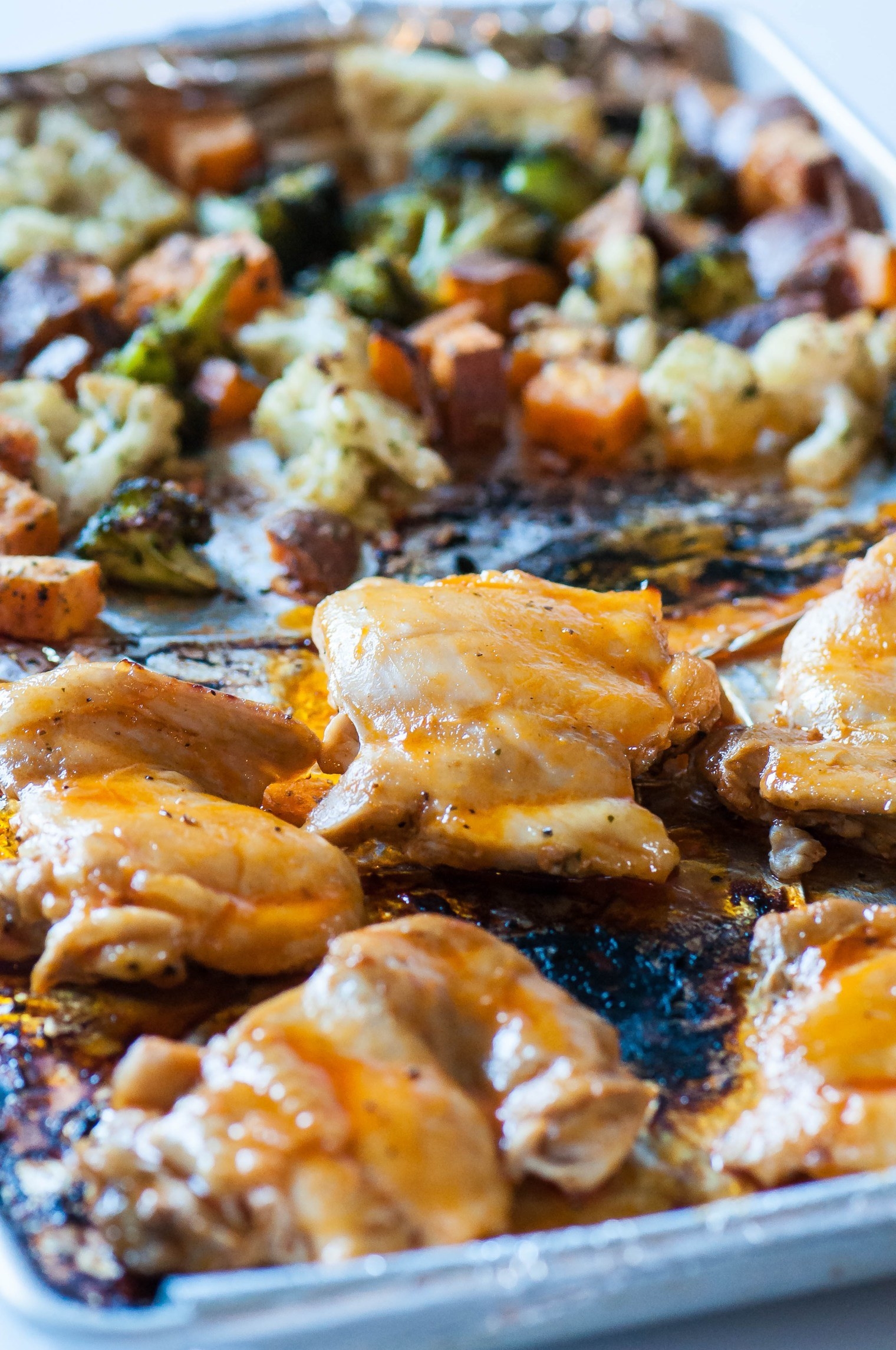 10.
Bratwurst baked with hearty potatoes and onions that won't leave a single tummy even the tiniest bit hungry.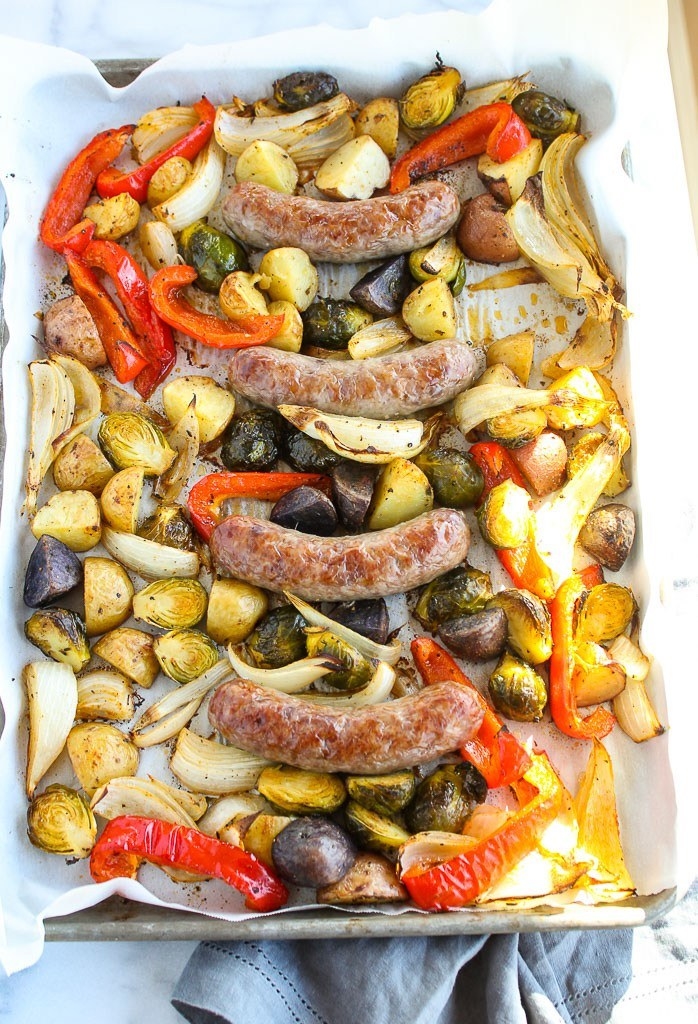 11.
An oven-fried chicken parm that gives you an excuse to play with your food.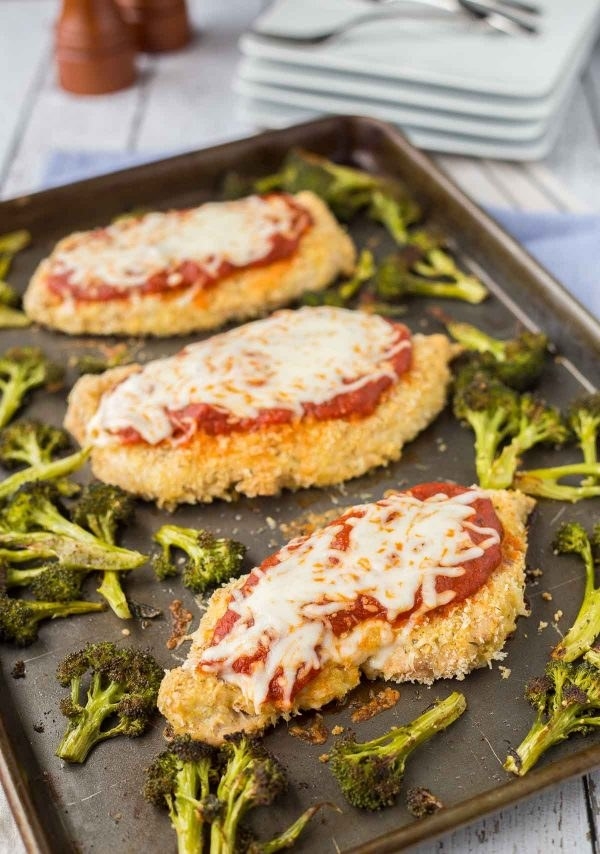 12.
Gnocchi (!) roasted with lemons, fresh greens, and chicken thighs.
13.
Salty-sweet-spicy tofu that you'll barely recognize after you pull its caramelized goodness out of the oven.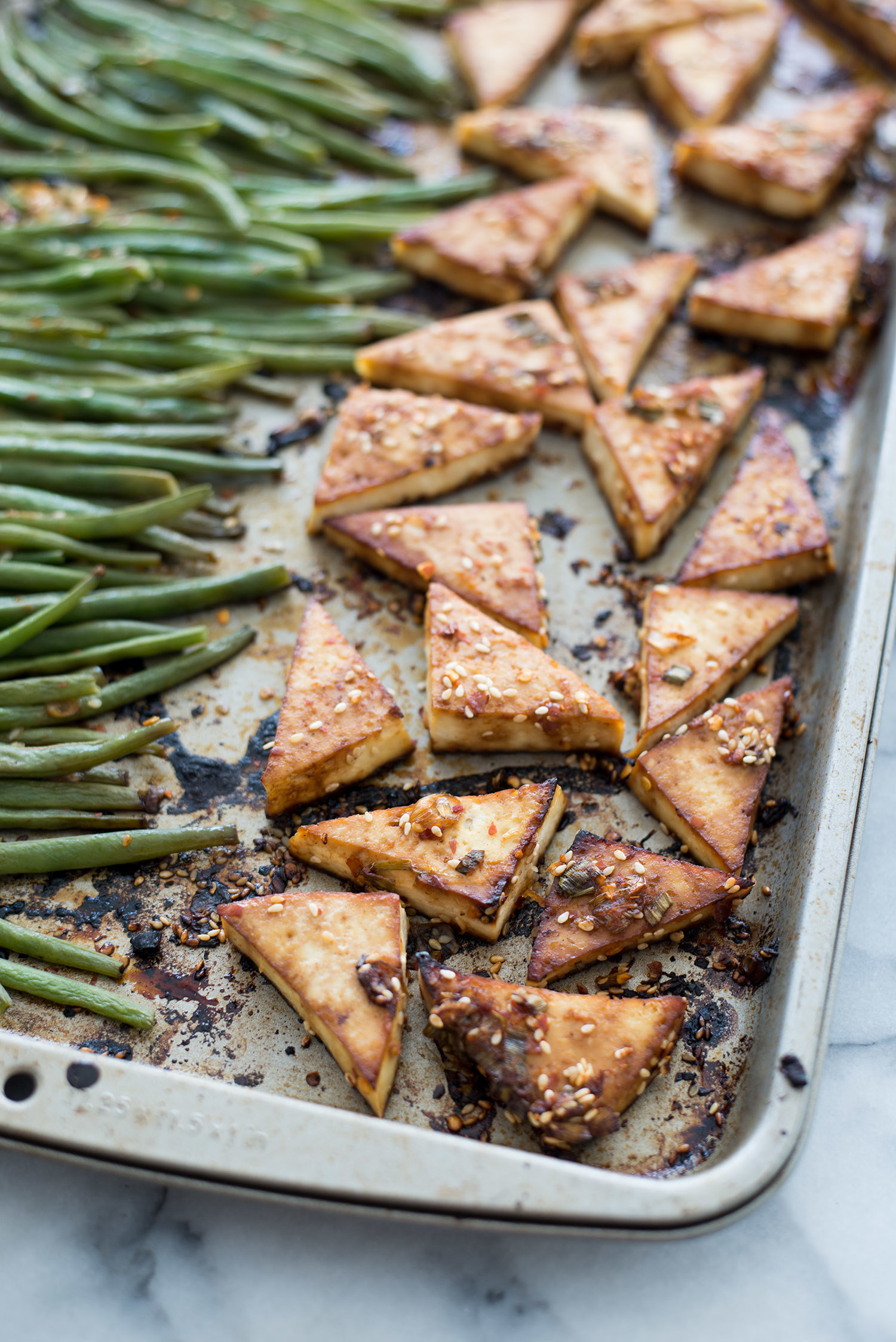 14.
~Thirty-Minute Thursday~ Jamaican Chicken and Vegetables that you toss with mango post-oven.
15.
Pierogies coated with Tabasco, chili powder, and garlic, then roasted alongside kielbasa sausage and your favorite vegetables.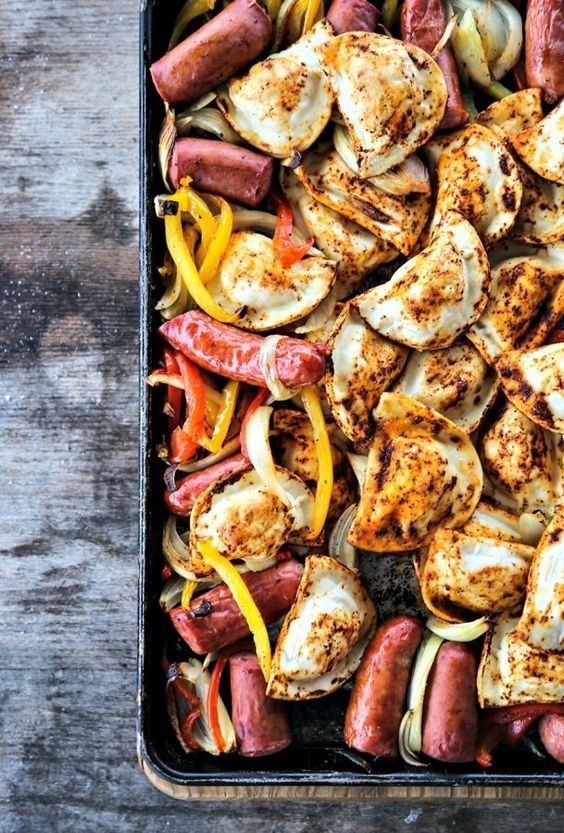 16.
Un-Stir-Fry that you can customize depending on whether you're vegetarian, pescatarian, or an omnivore.
17.
Cheese-stuffed, bacon-wrapped chicken breasts with vegetables that are the stuff of your salty dreams.
18.
Simple "Ratatouille" perfect for those nights when life's predictable un-predictability leaves you with with almost no time to cook.
(It's ok for days like that to happen sometimes.)
19.
Roasted chicken and spaghetti squash that forms the ideal base to any of your favorite sauces.
20.
Classic chicken and black bean nachos that you can top with as many or as few jalapeños as you like.
21.
Eggplant Banh-Mi with a blow-your-mind-its-so-flavorful peanut marinade.