These Two Ingredients Will Make Your Cookie Sheets Look Like New
They're so clean you could eat off them.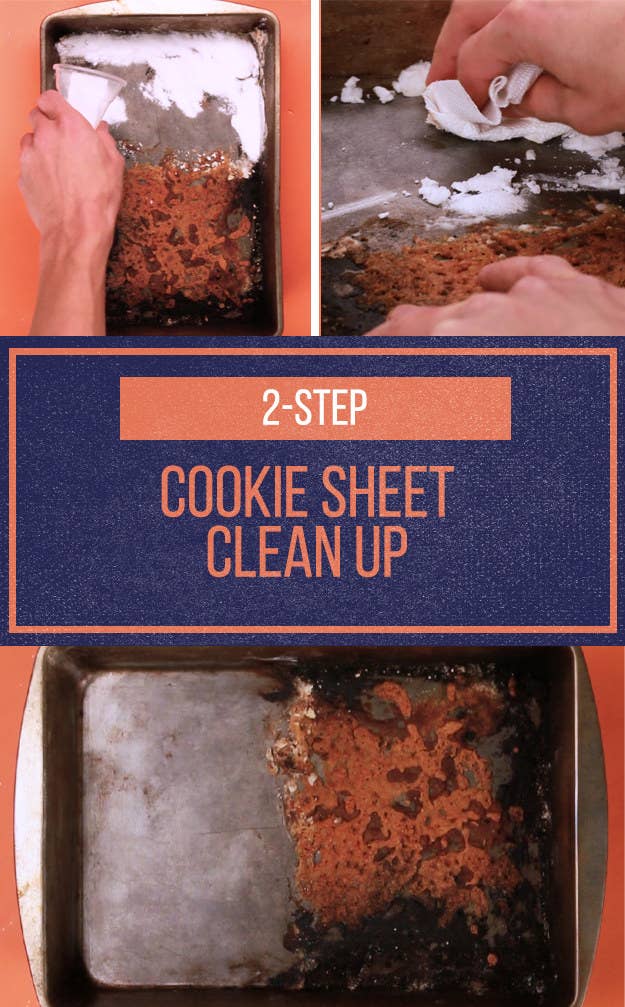 Your cookie sheet has been getting scuzzier and scuzzier and you've been pretending not to notice.
You'll need a few things...
* Hydrogen peroxide
* Baking soda
* Spray bottle
* Cookie sheet
1.
Liberally pour baking soda over dirty areas of the cookie sheet.
2.
Apply hydrogen peroxide to the baking soda-covered areas with a spray bottle.
3.
Pat with your finger until the mixture feels like paste.
4.
Let your mixture sit for 1-2 hours.
5.
Scrub the mixture away with a towel. Wash with warm water.
6.
If your cookie sheet is still grimy, repeat the process.