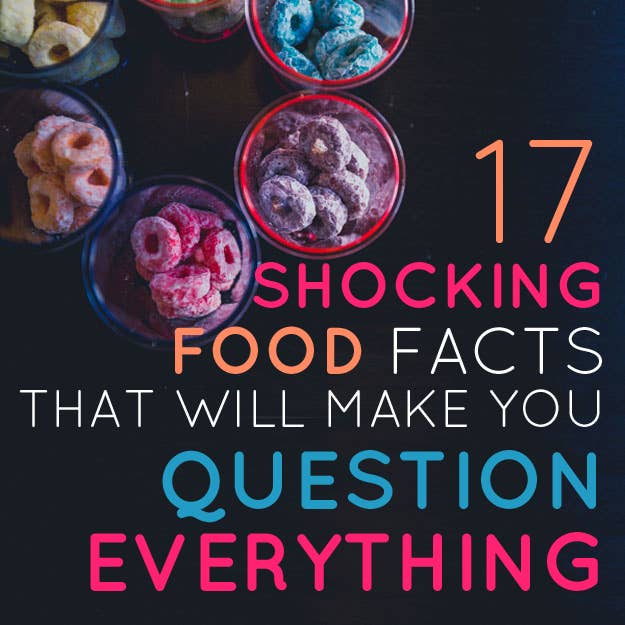 1.
All Froot Loops taste the same, no matter what color they are.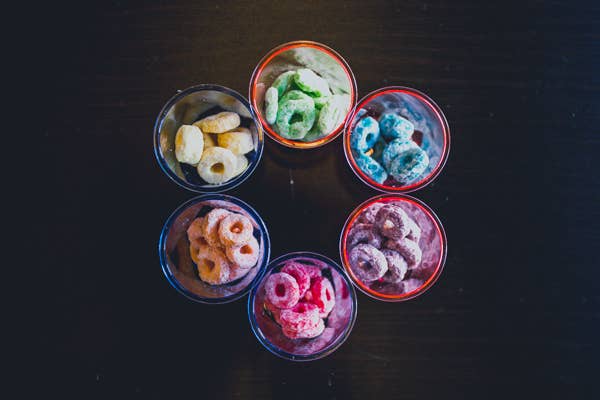 2.
This is what's really going on inside a Cup O' Noodles: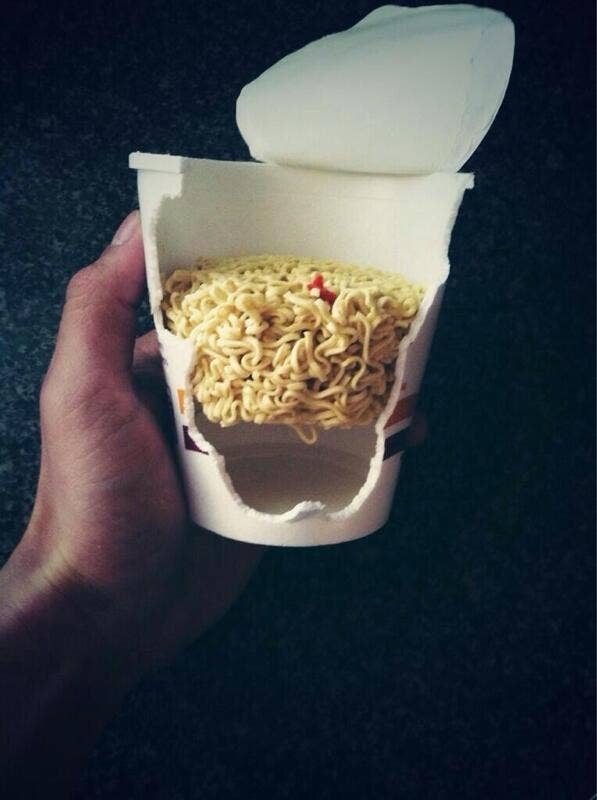 3.
Twinkies definitely don't last forever.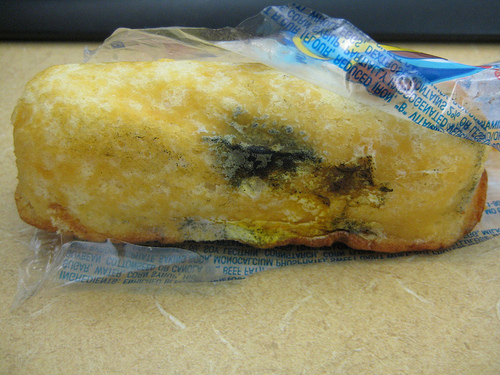 4.
So-called "Double Stuf" Oreos only contain 1.86 times the stuf.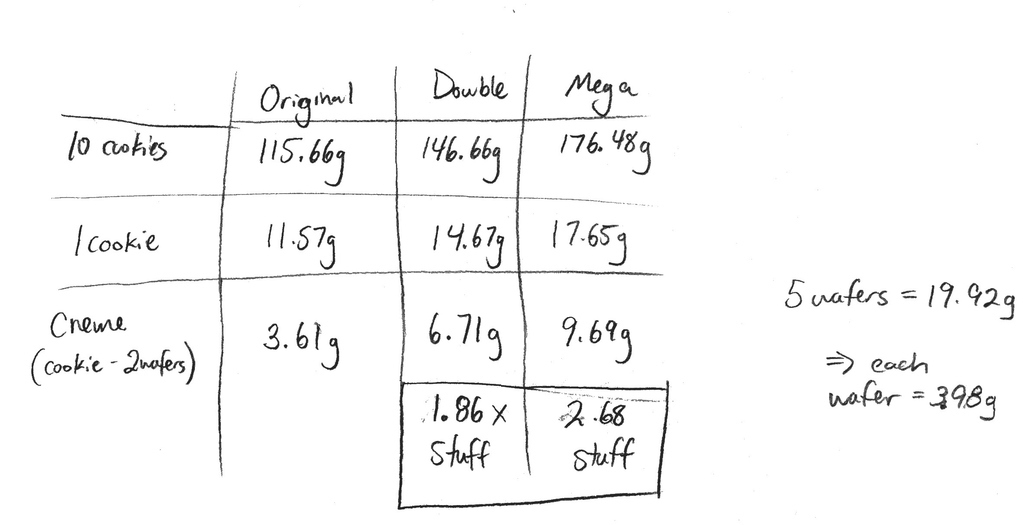 5.
Cap'n Crunch is not, in fact, a captain.
6.
For years, Subway's "footlong" subs were a big, 11-inch LIE.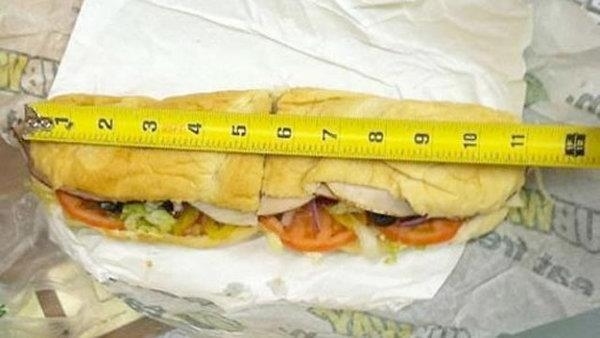 7.
Douple-dipping doesn't spread any more germs than single-dipping.
8.
Grape-Nuts don't involve anything related to grapes OR nuts.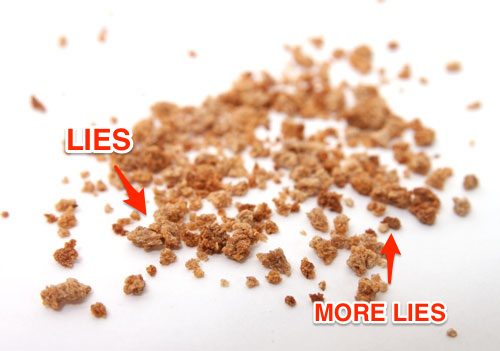 9.
Supposedly discontinued Oreo O's DO still exist — but only in South Korea.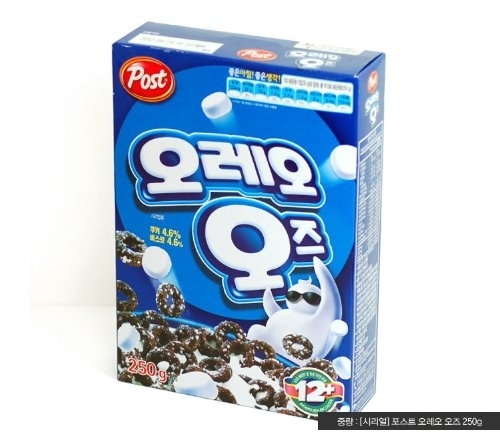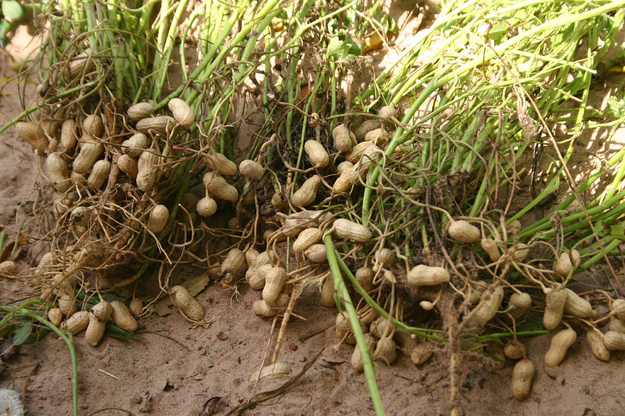 11.
German chocolate cake doesn't have anything to do with Germany.
12.
The serving size for Nacho Cheese Doritos is just 11 chips. ELEVEN.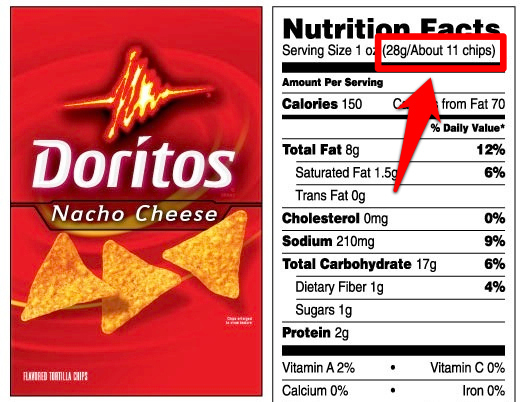 13.
Carrots don't actually make your eyesight better.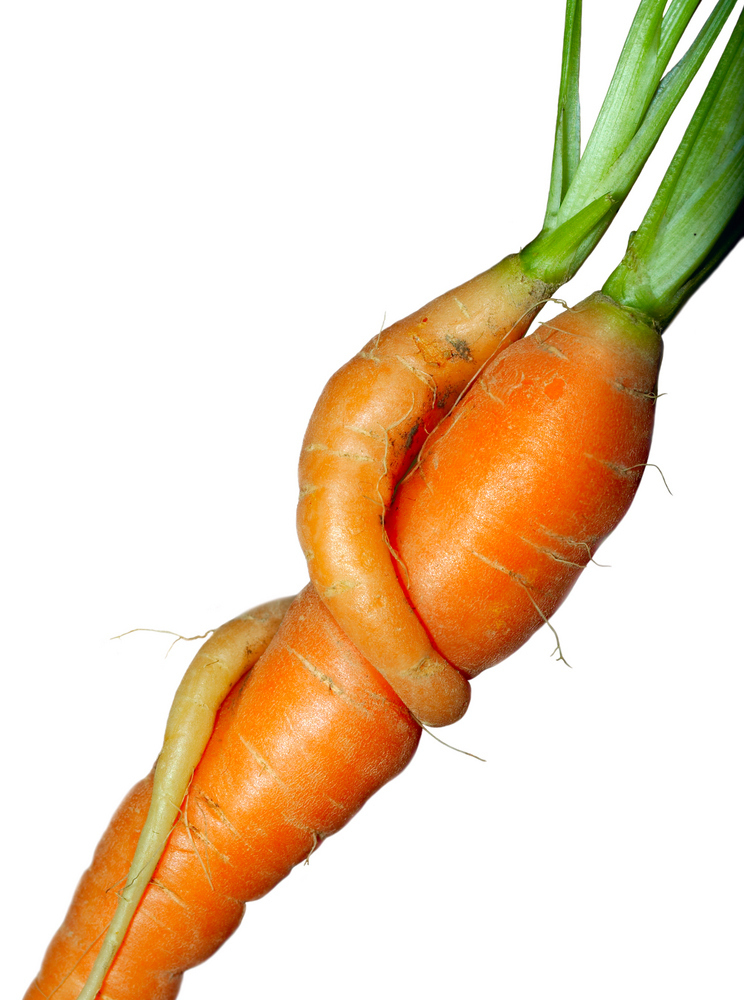 15.
Oranges aren't necessarily orange.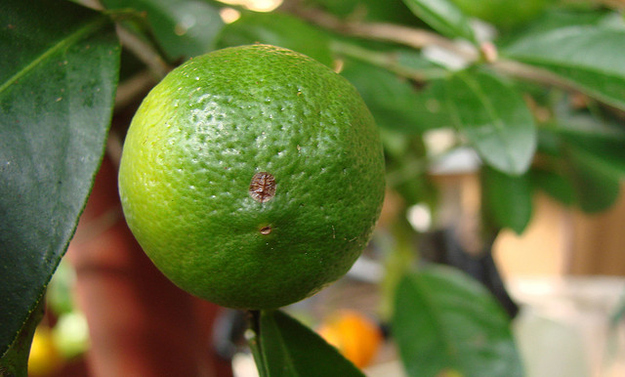 16.
The five-second rule is, tragically, baloney.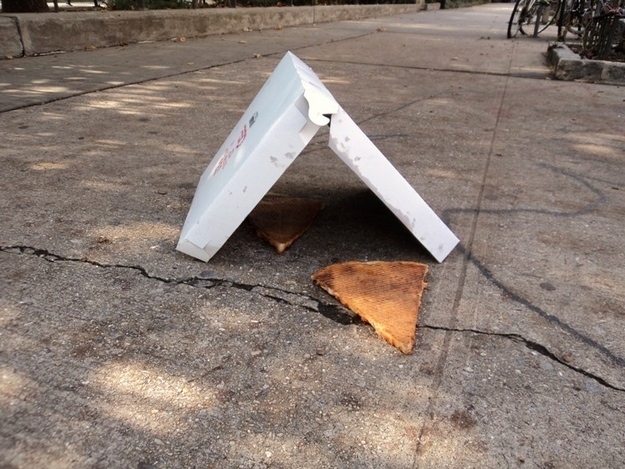 17.
Baby carrots are just adult carrots that have been shaved down to nubbins.