How To Eat Vegan For A Week And Love It
Double not-dog dare you to try going animal-free. If you already are, here are lots of yummy recipes.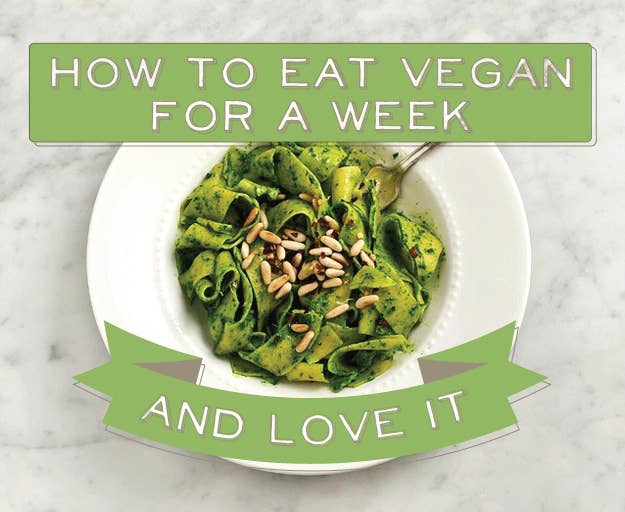 Have you recently realized that you love adorable baby animals too much to eat them? Are you pretty convinced that livestock farming is destroying the world? Do you just want to have something in common with Alicia Silverstone?
MAYBE YOU SHOULD GO VEGAN.
No, seriously. We challenge you to try sticking to a vegan diet—basically, eating nothing made from/by an animal—for a week, whether it's because you're seriously considering a lifestyle change or because you know you can rise to that kind of challenge.
Here are the rules:

1. NO MEAT
2. NO DAIRY (milk, cheese, yogurt, etc)
3. NO EGGS
Below you'll find a week's worth of really tasty, non-lame recipes to make it easy. The clock starts on a Saturday, so you'll have time to cook, shop, and get adjusted. You can feel free to come up with your own ideas, too; there's a very handy list of tips and ingredient swaps over at Vegan Action's website.
The Shopping List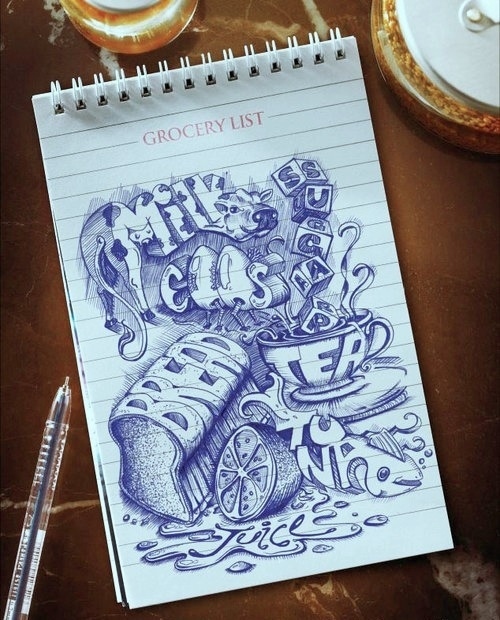 A few things used in some of these recipes that you might not have:
non-dairy milk: Soy, almond, and coconut milk are all easy to find.
cashew nuts: Ground up, they give sauces and spreads a nice creamy texture.
tofu: Extra firm is the most sturdy and useful type for stir-frying, etc.
panko breadcrumbs: Use them as breading to make food delicious and crispy.
miso: Technically fermented soybean paste but also a magic condiment that makes everything amazing. White miso is the most versatile.
nutritional yeast: It tastes so much like cheese it's crazy.
Bragg's Liquid Aminos: Some soy sauces are processed with animal products; a lot of vegan recipes use this instead.
OK, ready?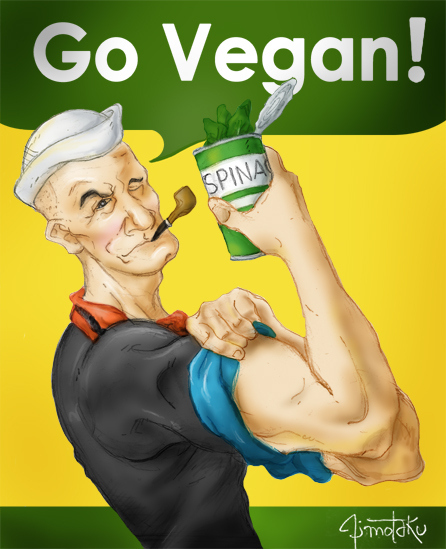 Saturday Breakfast: Nutty Cinnamon Quinoa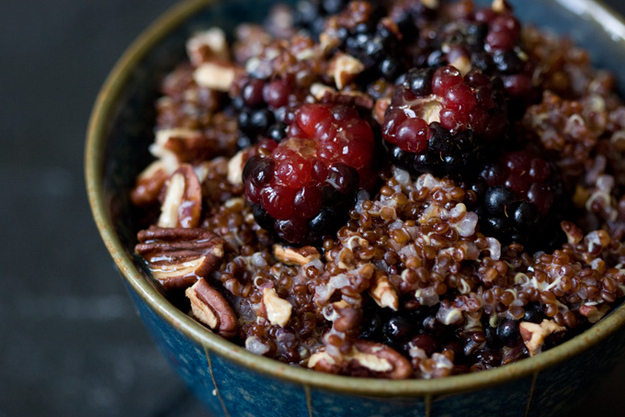 Saturday Lunch or Dinner: Sweet Potato Burgers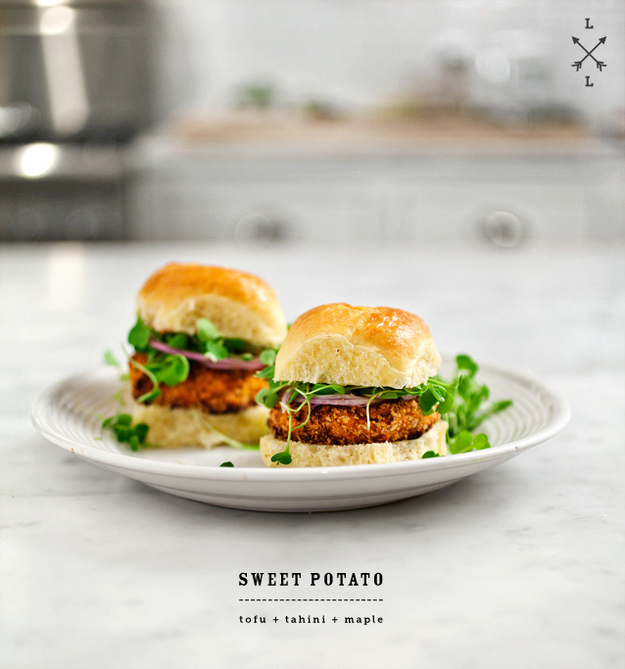 Sunday Breakfast: Easy Weekend Pancakes + Fruit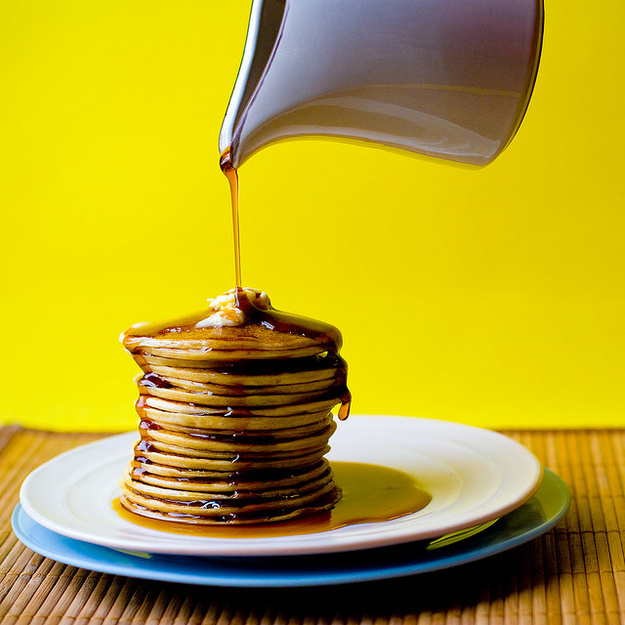 Sunday Lunch
Just because you're vegan now doesn't mean you can't make a mean SANDWICH. If you're not afraid of a little whisking, you can even DIY some creamy vegan mayo with dijon, lemon, garlic, and olive oil.
Check out this list of 50 ideas, or mix-and-match with some of these fixin' options:

hummus
avocado
tomato
fried or scrambled tofu
roasted vegetables (red peppers, eggplant, etc)
pickles
olives
nut butter (Bored of peanut? Try almond.)
jam
bananas
Sunday Dinner: Eggplant Lemongrass Curry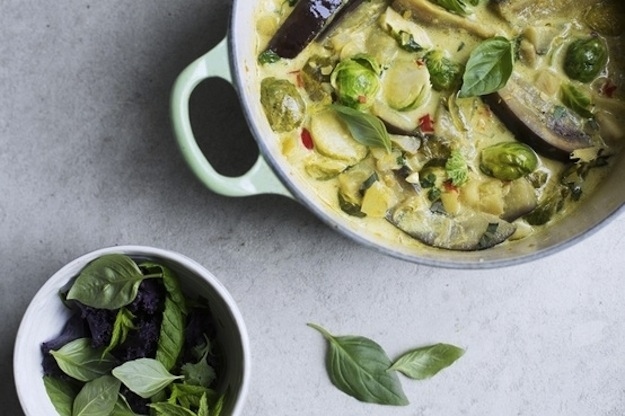 Sunday Dessert: Chocolate Mousse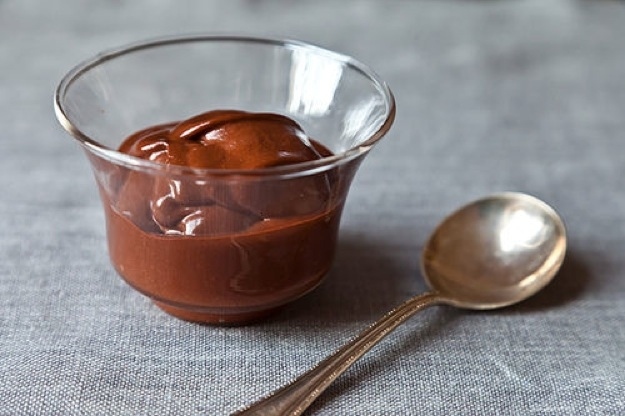 Monday Breakfast
Cereal is still totally fair game. Dip into your quinoa stash from Saturday or just eat your Cheerios with non-dairy milk.
Monday Lunch
Bring leftover eggplant curry from Sunday plus a roasted sweet potato from Saturday.
Monday Dinner: Penne with Veggies & Pine Nuts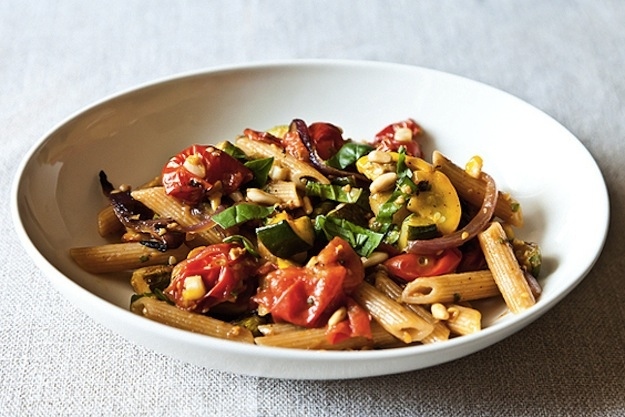 Tuesday Breakfast
Keep working on that quinoa! Toss in a chopped apple and some brown sugar when you heat it up.
Tuesday Lunch: Avocado & Chickpea Sandwich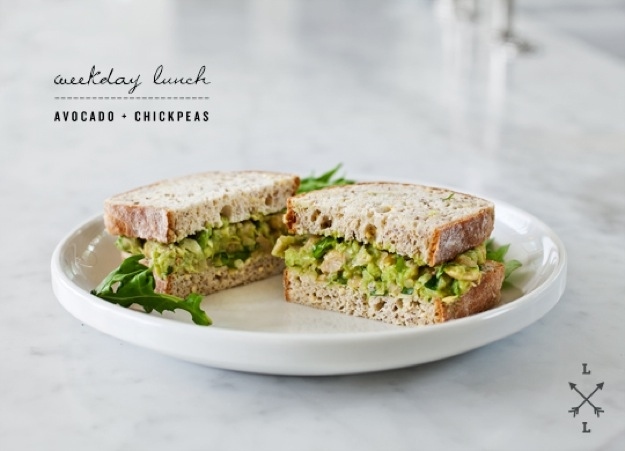 Tuesday Dinner: Miso Vegetables and Tofu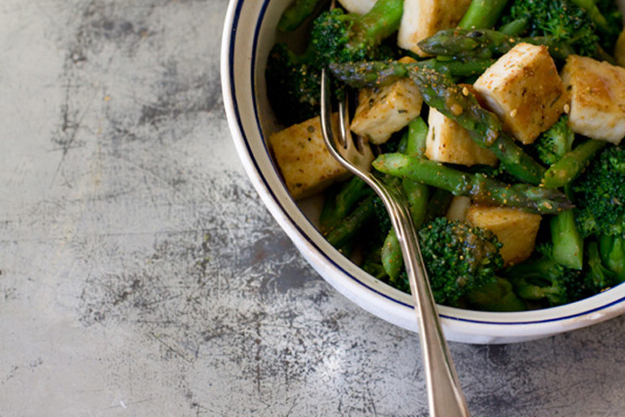 Wednesday Breakfast: PB&B Toast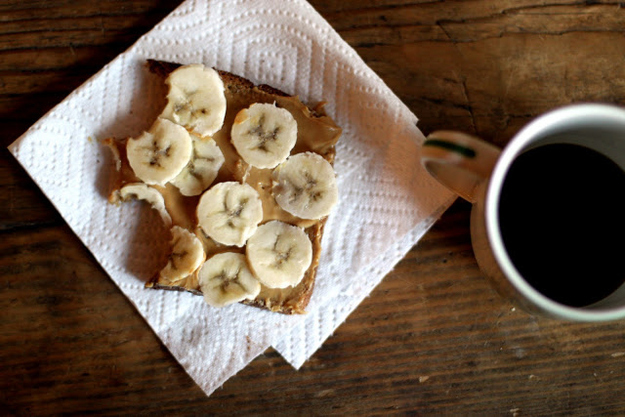 Wednesday Lunch
Get some soup! Most places should have a few decent vegan options, like lentil soup or vegetarian chili.
Wednesday Dinner: Warm Butternut & Chickpea Salad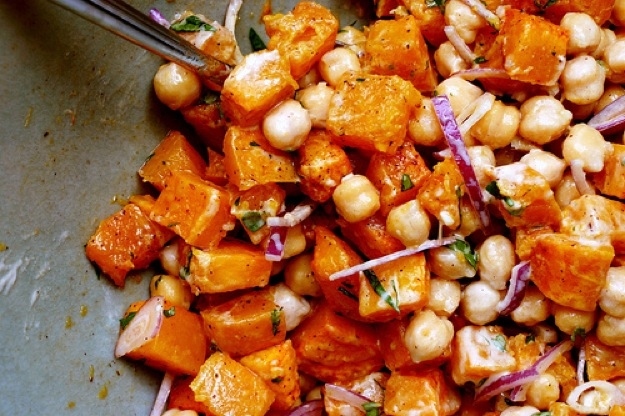 Thursday Breakfast: Smoothie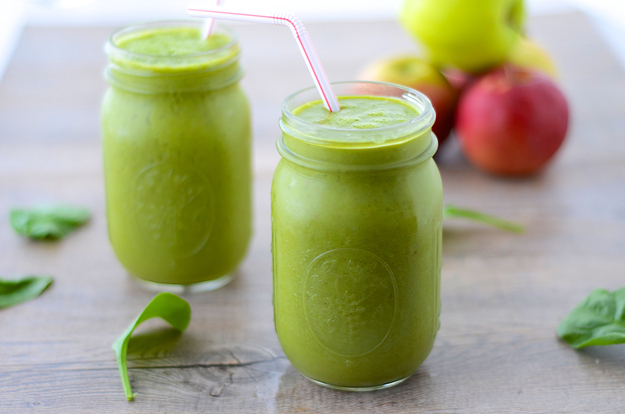 Thursday Lunch: Beet & Chickpea Salad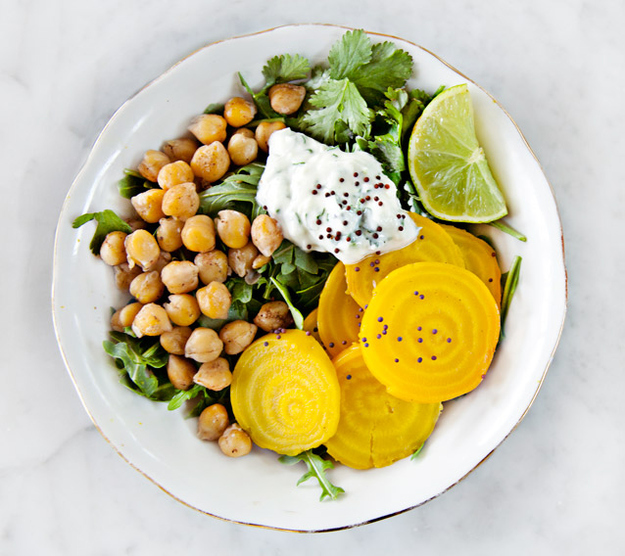 Thursday Dinner: Jerk Sloppy Joes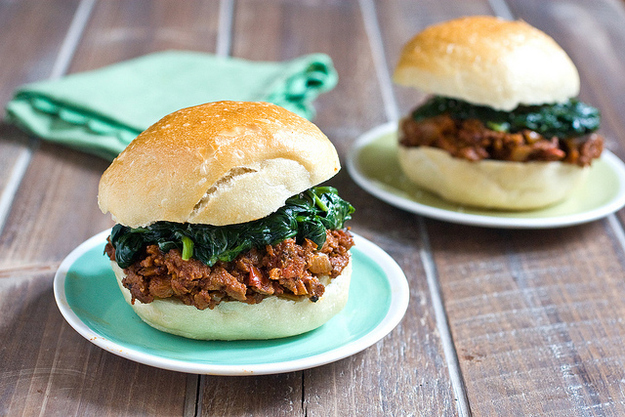 Friday Breakfast: Chocolate Peanut Butter Breakfast Bars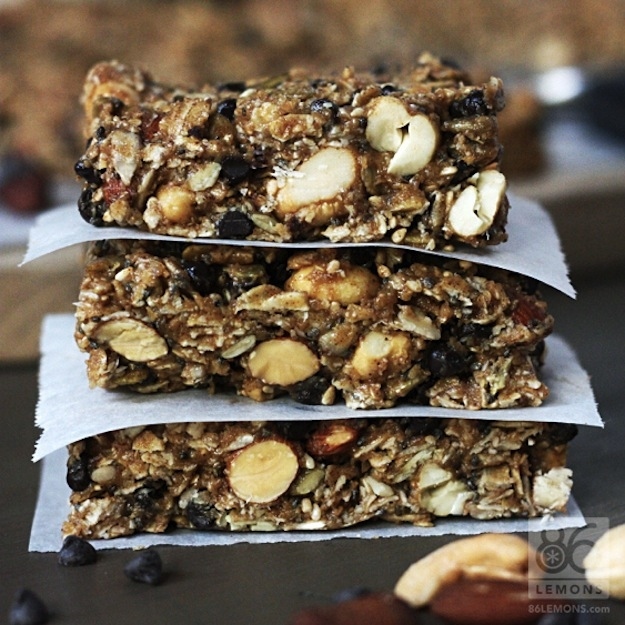 Friday Lunch: Flatbreads with Scallion & Red Pepper Spread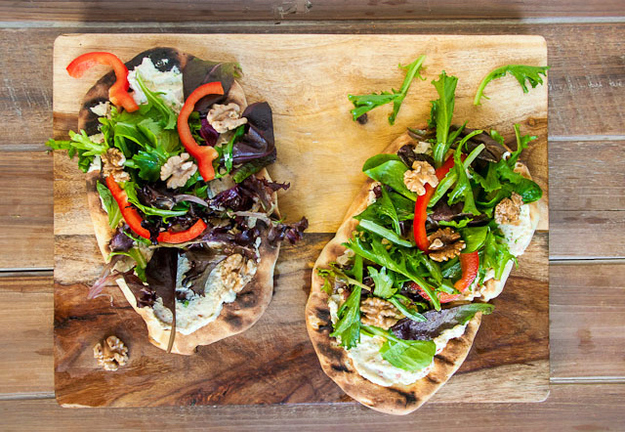 Friday Dinner: Pappardelle With Kale Pesto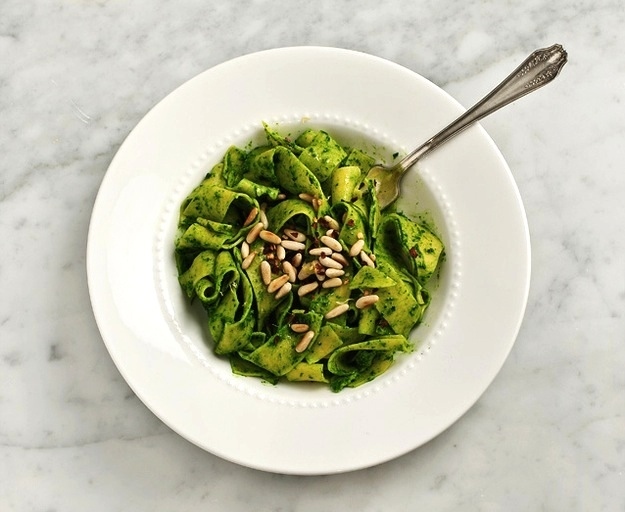 WOW
You made it through a whole week! And it wasn't bad, right? In case you're interested in extending the experiment, here are a few more recipes to try.
Blueberry Oatmeal Waffles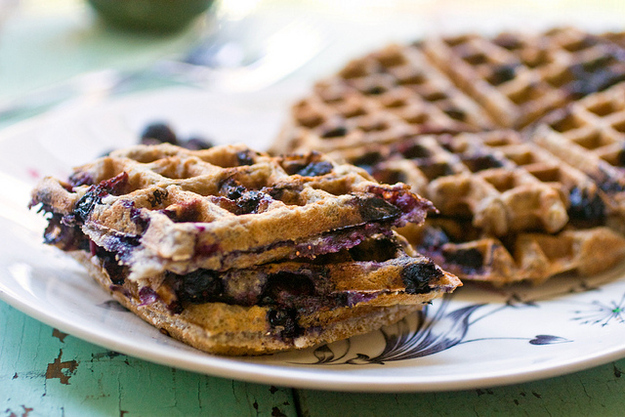 Apple Cinnamon Oatmeal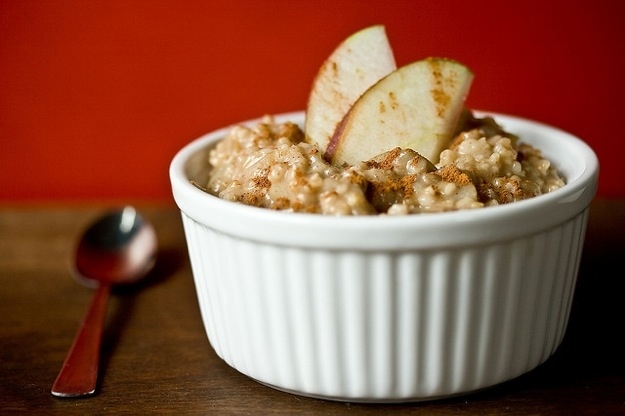 Blueberry Smoothie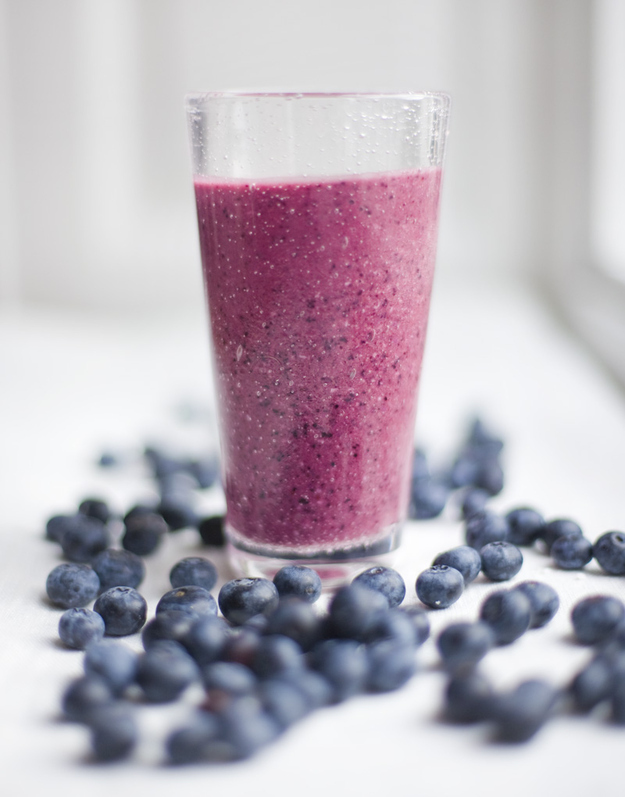 Wild Rice & Tofu Salad with Miso Dressing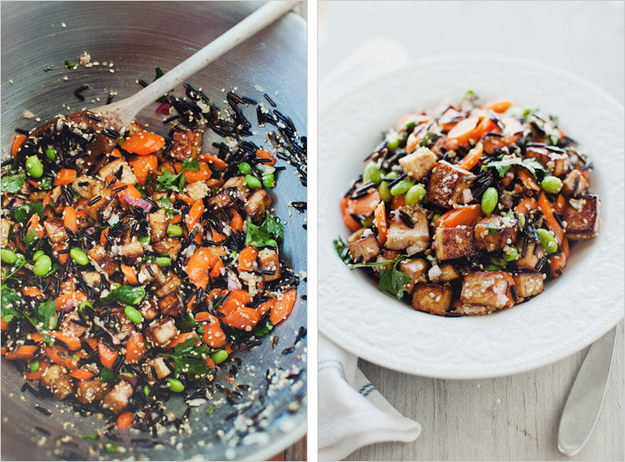 BLT Salad
Spicy Potato & Black Bean Burritos
SNACK IDEAS:
A lot of the snacks you eat normally are still fine on a vegan diet. But if you've been deeply dependent on beef jerky or just looking for something healthy to munch on during the day, try these:
roasted almonds
pistachios
dried apricots
granola (bars)
peanut butter on toast or celery
popcorn with olive oil instead of butter
kale chips
fresh fruit
carrots + hummus
edamame
Tofu and Eggplant Lasagna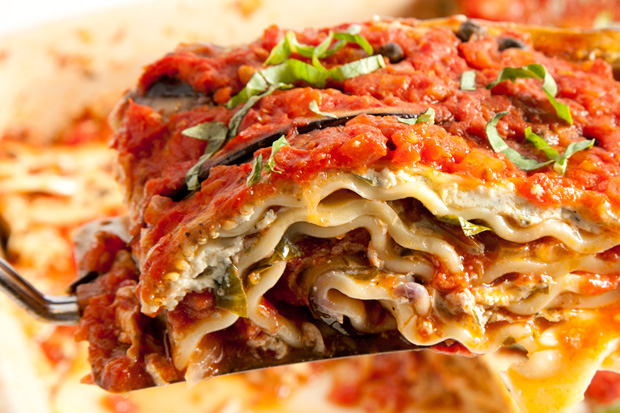 Vegan "Beef" Stew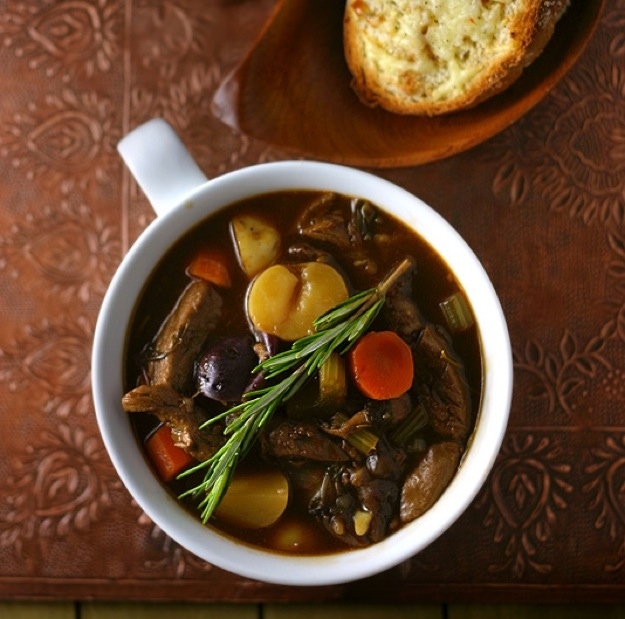 Quinoa Chili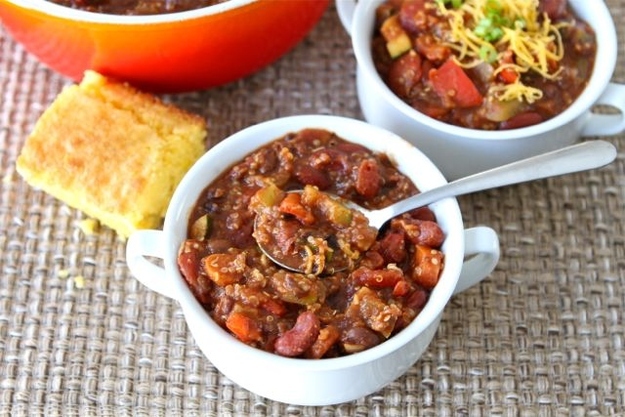 Chai Spice Snickerdoodles
One-Ingredient Banana Ice Cream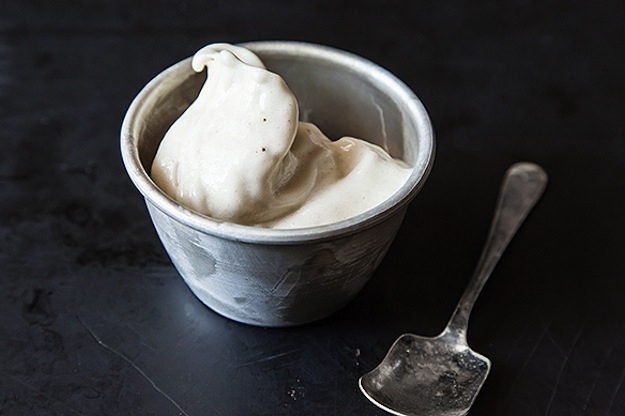 Chocolate Avocado Cake